Okay, so today's Stray Sheep will cover the interview with Rebekah Saltsman, the Publisher of a small cute game called Tunic (which, btw, has incredible combat and features an insanely cute fox as the protagonist) and the Co-Founder and CEO of Finji Games and one of the Devs behind Overland, a turn-based survival game set in a post-apocalyptic world!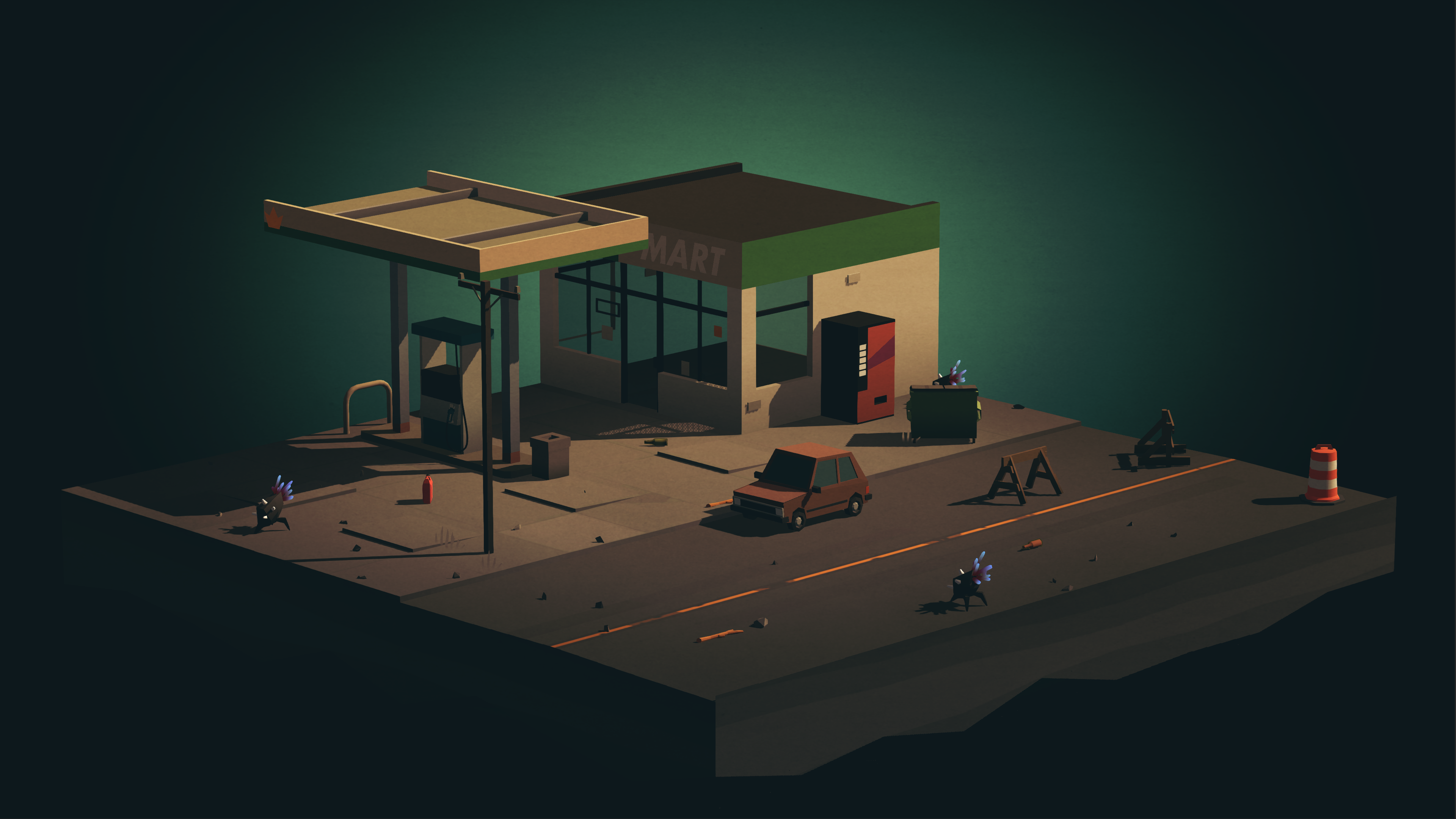 You're the CEO of Finji Games but you're also a publisher, right?
"[Yes], […] Finji is the dev-studio that is making Overland but we're also an independent publisher, so we're also publishing Tunic […] and overall small teams that need the skills and expertise that my studio has."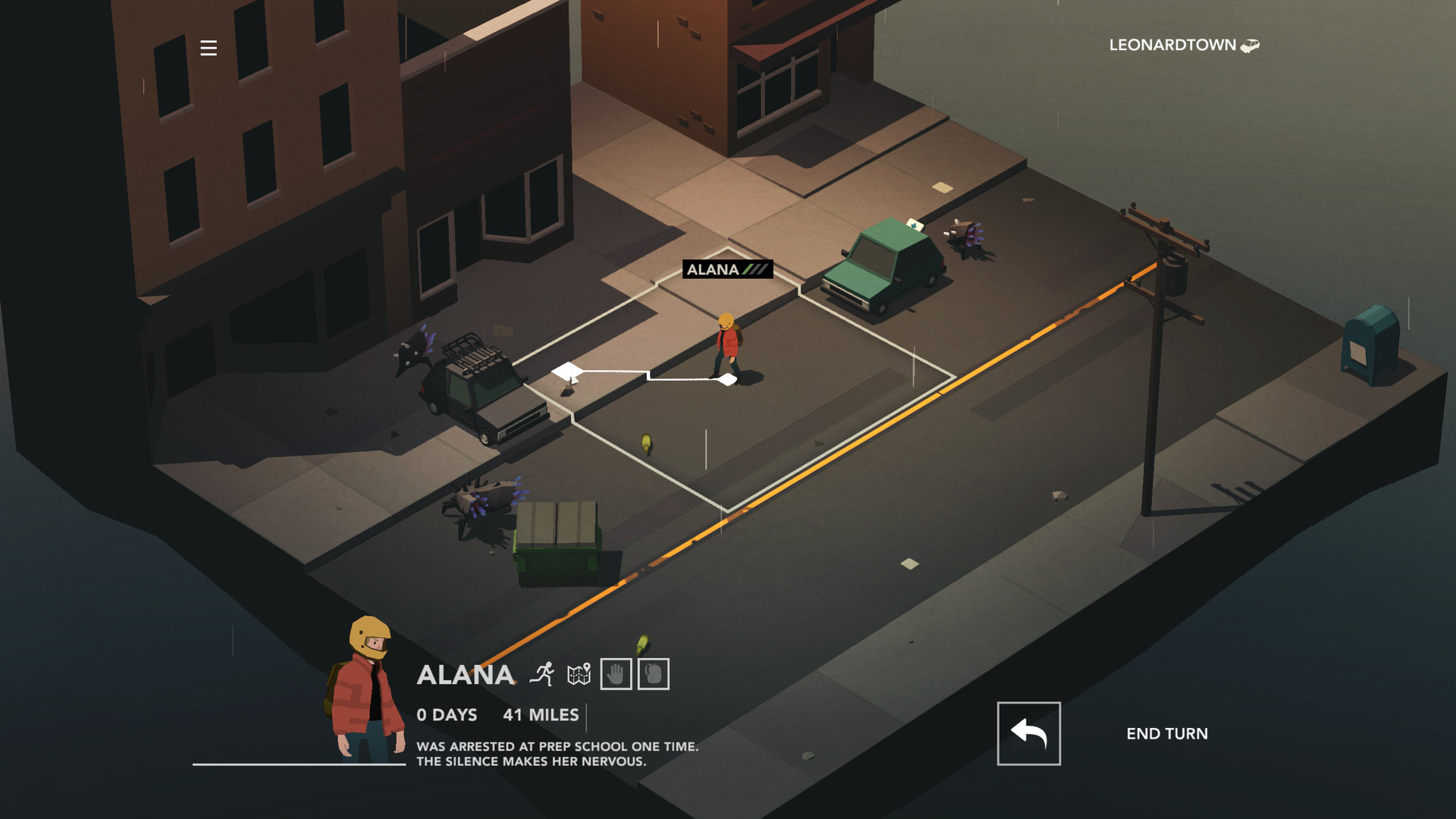 So, what makes Overland unique from other Survival-Games?
"Oh, there's actually not much in that genre. Strategy games are hard to make in the first place. Because we're Indie, we're actually allowed to break a lot of rules. So, what makes Overland a unique one is that we've been focusing on appealing to a hardcore strategy player but also be legible enough, be clear enough in the UI and [other ways] to allow newer players to the genre that don't play video games to be able to play the game and actually learn it as they go. That's been a pillar for us.
And I joke about this: People like me, like a 30yo mom like me, to be interested in playing strategy games. But like outside of these moms, anyone who doesn't play strategy games should be able to play the game and learn it while doing so. That doesn't mean that it isn't hard, it means that the game is approachable.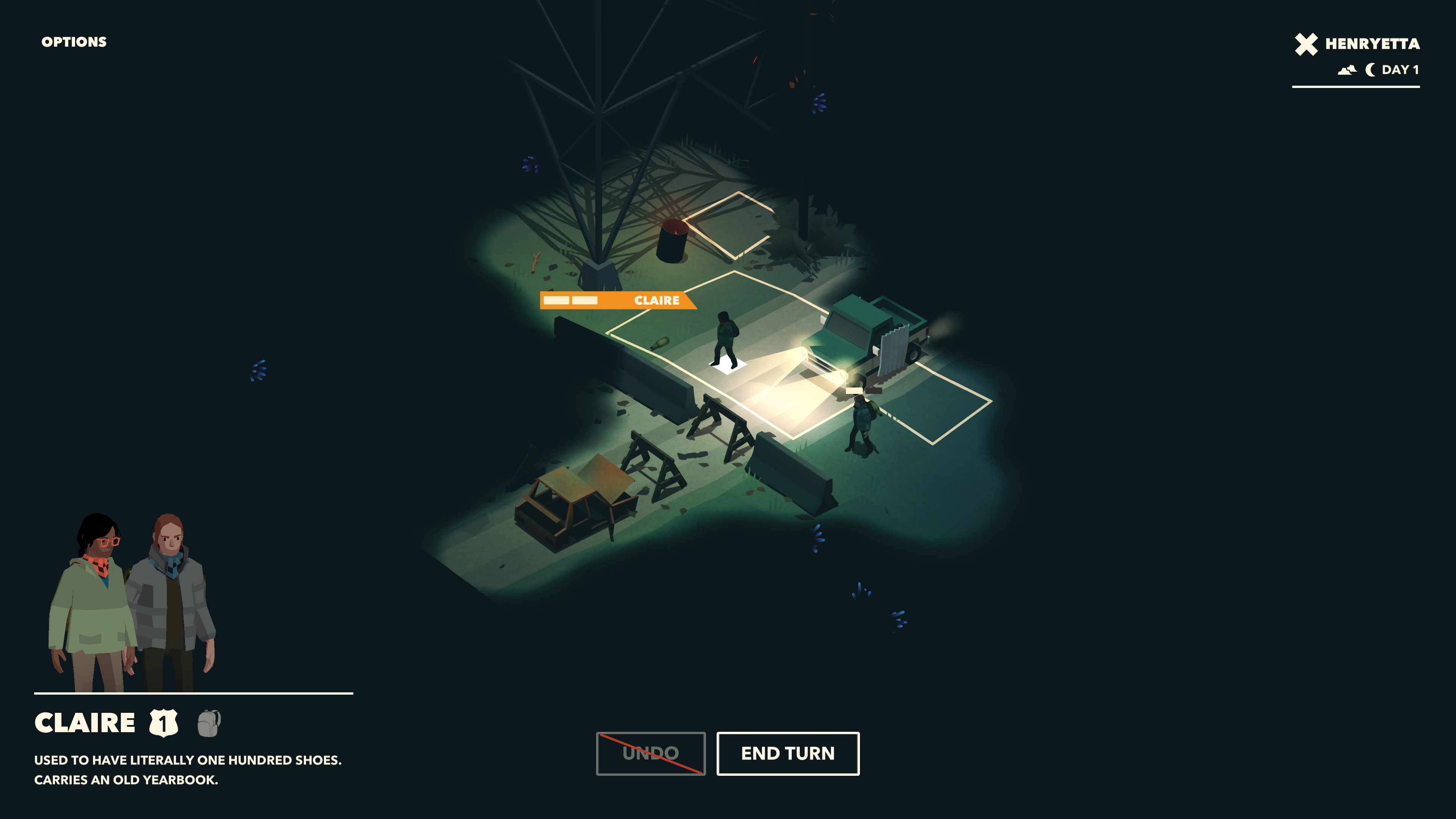 So that's the main piece. People always talk about the artwork, this very isometric-diorama-kinda-look to the game. All the credit goes to our art director. And also the thematics in our game are unique. Overland is a game where you run a post-apocalyptic road trip across America. So, you're meeting people and you're making friends, you're collecting supplies and the most important thing fuel since that is what keeps you driving. You're [trying to make] as little noise as possible since the monsters are drawn towards that.
And the thematic is actually unusual to that genre. […] The people that are part of your crew are procedurally generated. […] Every time you play the game, the people are going to be different, the areas are going to be different, and the scenarios that you're getting into are going to be different."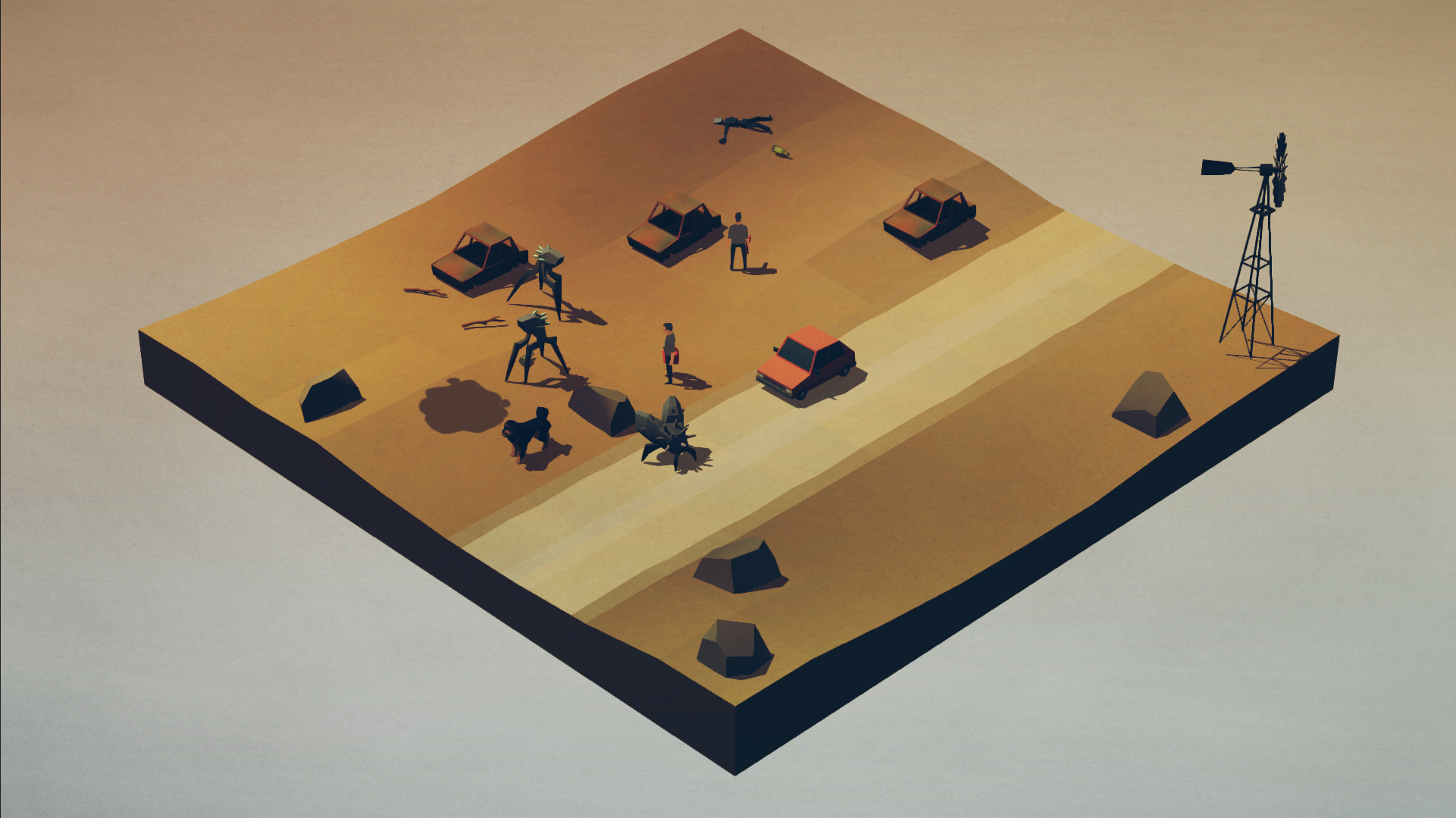 How many different regions are you going to drive through on your road trip?
"There's going to be about seven, I believe. The region you're seeing here is the cityscape, the eastern edge of the game. After it, you're going to drive into the woodlands, and the mountains, and the desert, and each one of those regions is, one, at the size of this whole demo and, two, all have different environments and assets and some of the items that you're going to access are going to change as you move into these different areas."
"Although Overland is a rogue-like, we're not cruel", she explains. The game is huge, so you're going to be able to continue from different parts onwards, as long as you've survived the road-block, which is the boss-level of each region.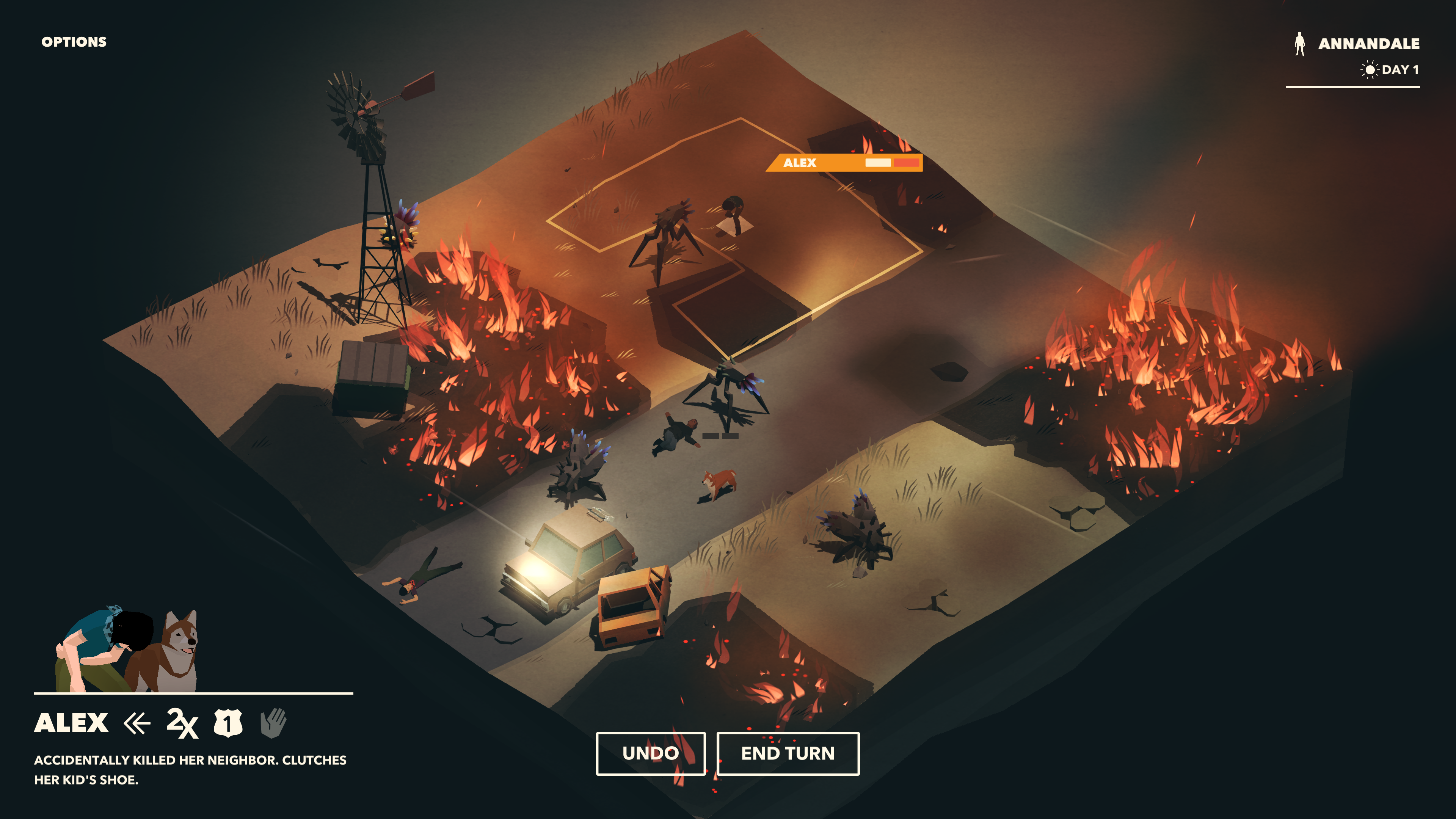 What was the most fun part of the work process for you personally?
"On the screen, […] every person has a past and a present. These are parts of the game that we call our story-hopes. What was really important to me, and Adam actually, from the beginning was having a strategy game that encourages players to tell their own stories. Throughout this entire design, with all these different criteria, we were intrigued by the idea of the players getting more and more information about the characters. The player is going to be able to talk about their own personal road trip as they play this strategy game. These are all randomly generated, so Diana for example [in this demo] wanted to open a bar with her friend and has trouble waking up. What you think about Diana and what I think about Diana is completely different based on the people that we know and our life experiences. And we now have put all these different people with random pasts and presents into a car with you but we also highlight other things and actions that happen to you.
So, for example, if one of your characters murders another character, then you have a murderer in your car. If your character was revived because of someone knowing CPR, then your character is labelled as "has come back to life". Now other players might think that your character is more vulnerable but that's not the case because you're reminded of all the past and present events that build their own little storyline. And that is what I've been working on with Adam for years now […].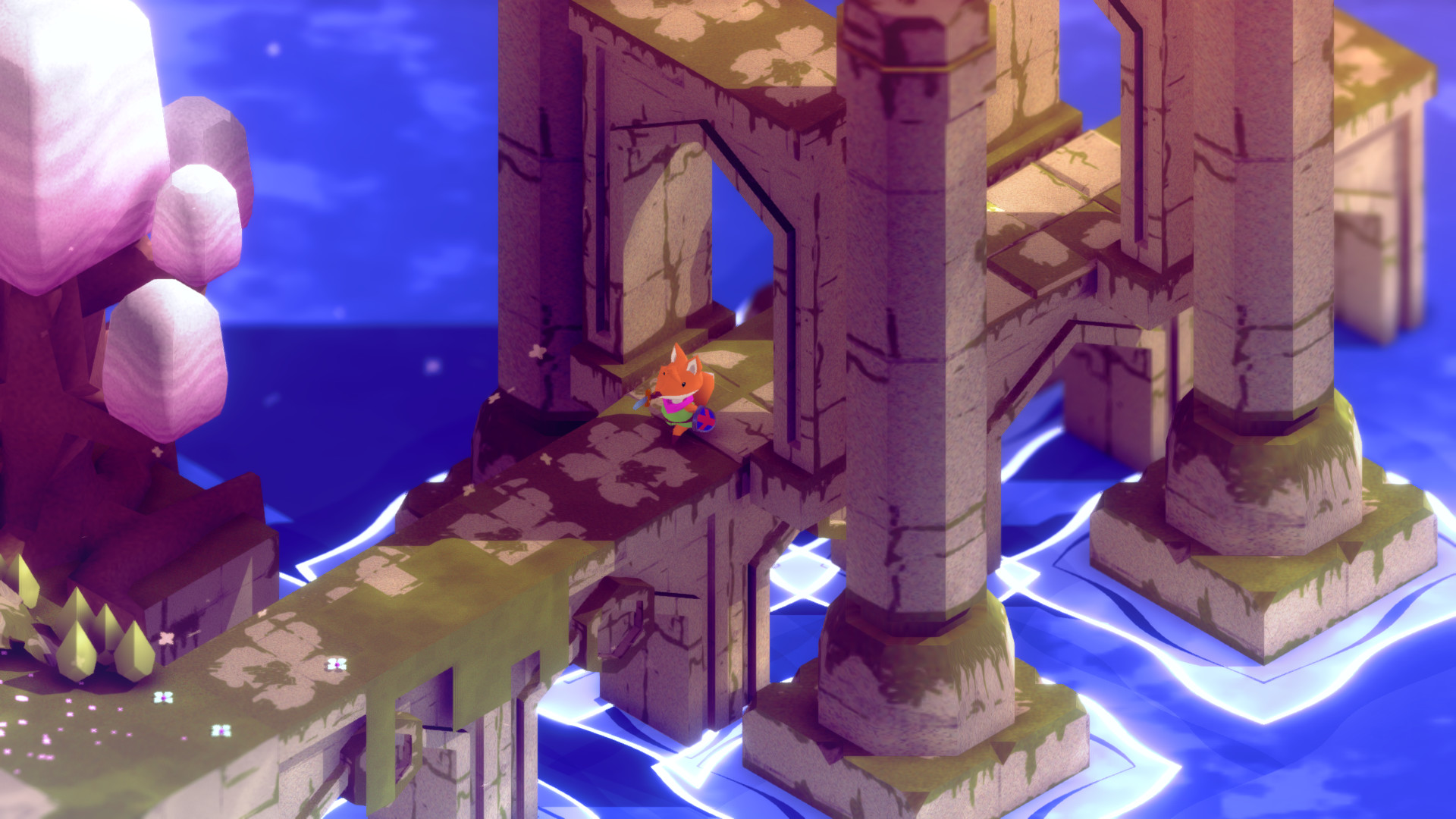 So, let's talk about Tunic, next. What is Tunic about?
"In Tunic, you play as a tiny fox who's on an adventure in a big world and who's fighting bad guys, obviously since you've seen that sword, and discovering secrets. And that's kind of our one-line pitch.
A lot of people will think, 'Oh, it's a Zelda-like', but we don't actually have the puzzle dungeons or anything like that. Tunic is very combat-heavy so it has a lot of player-choice in the way you go in and engage in combat scenarios. There's a lot of different weapons and items that you get access to and get a hold of as you play the game, and as you approach these combat scenarios you can kind of engage with them however you want and it's a lot done in Andrew's beautiful style! It's very whimsical, cause Andrew is really whimsical.
So, the way Fox moves and the way the world looks is 100% because of Andrew's personality. He's a very joyful human to be around, but also he's an incredible combat- and level-designer. He's approaching those points on how to make the combat and the exploration so much fun. That's part of why he and Adam get on so well because they have these design discussions about what is best for their particular games and how to take the game's direction forward.[…]"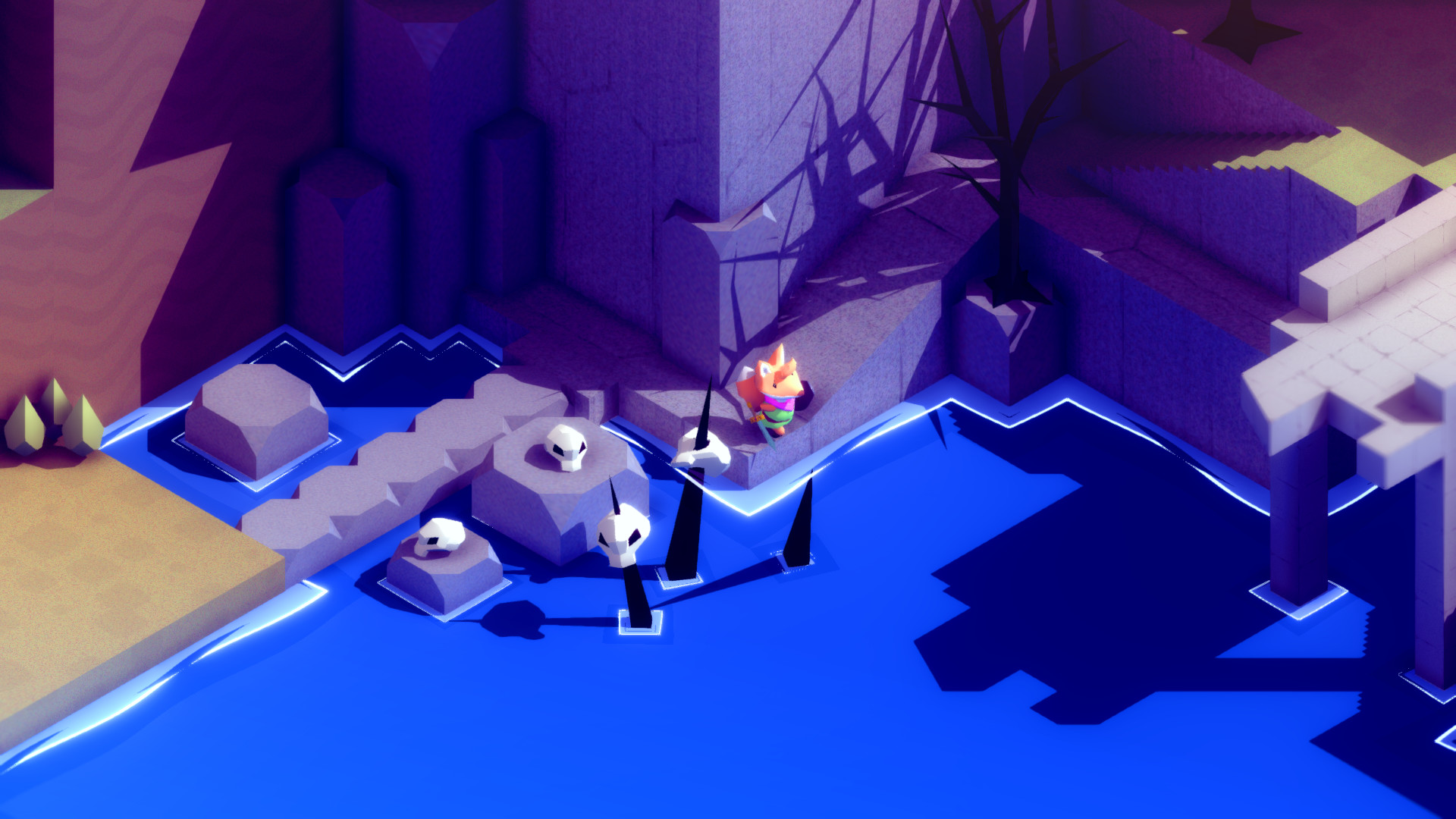 So, onwards to some "quirky" questions because "I'm no professional". So, if you were a superhero what would your quirk and name be?
"Oh, if I were a superhero… I would want to re-do time." (we both laugh)
"I mean, this literally because I'm in the middle of making this game right now. […] [Accessing] more time just by pausing it so that I'm the only one moving, I would want that. I don't know what I would call myself as I'm bad with puns. I'd either would want that [super power] or I would want to clone myself into multiple versions of me."
So, your name was…. *checks her sign*
"Bekah"
Well, if you'd want to re-do time, you'd be Re-Bekah!
"That's my name. Oh my god! Oh, that's so bad! I love it! So cool! But also so horrible!"
*laughs* If you want to clone yourself it would also be Re-Bekah, I guess, and if you don't want it to sound like your name and turn back time…well…Reboot-Kah?
"I could also mess around with RNA and DNA, and if you give me enough nerd-time, I could come up with some stupid genetic version of my name."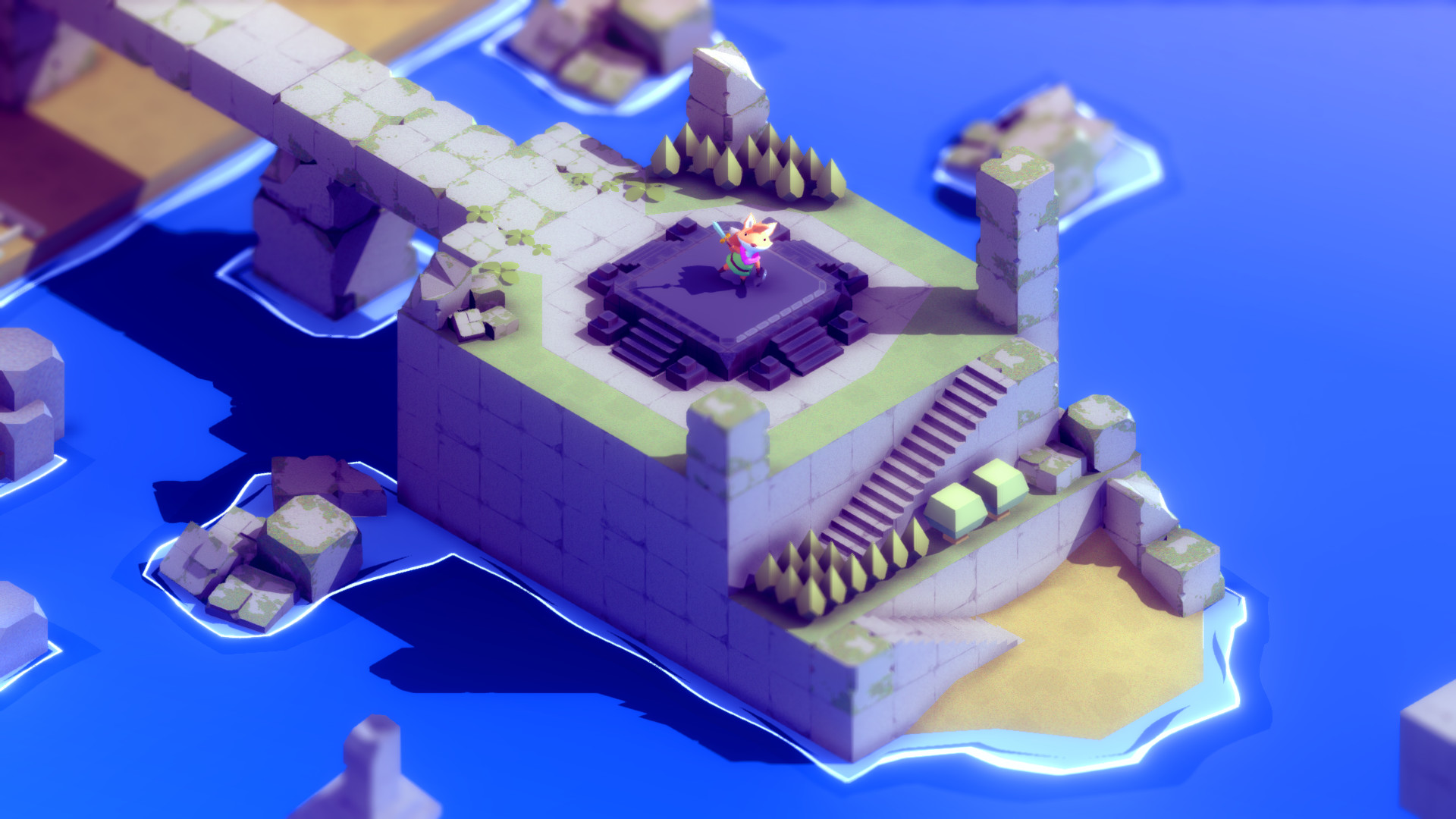 Okay, next (and the most important) question: Dr Pepper is the best soft drink ever, right?
"Uhm, my mom says so."
Awesome!
So, if you could meet one character from any game in our world. Who would it be and what would you do with them? :)
"Uhm, I'd probably take Princess Peach shopping. That poor little girl's stuck in that little dress forever. She needs, like, some jammies or something. That's gotta be a heavy dress. So, Princess Peach! And I'd only do that because I play her in Smash, badly, but yeah."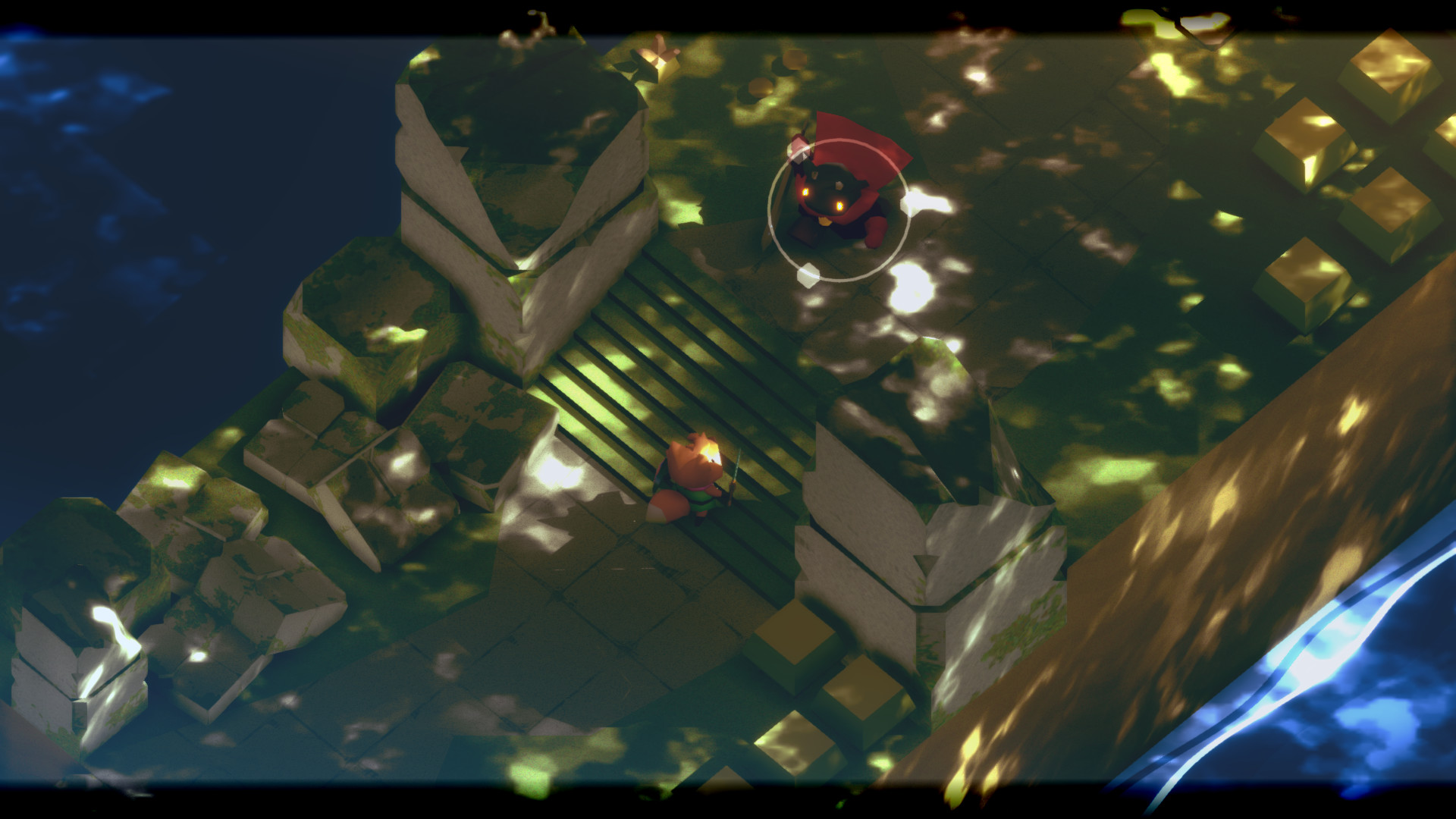 Oh, when's Tunic and Overland coming out btw?
"Overland is coming out this fall, so it'll be out before Christmas, so stay tuned on all of them, including consoles. For Tunic, we don't have one. Sorry. But when I do, y'all be the first to know. Don't worry."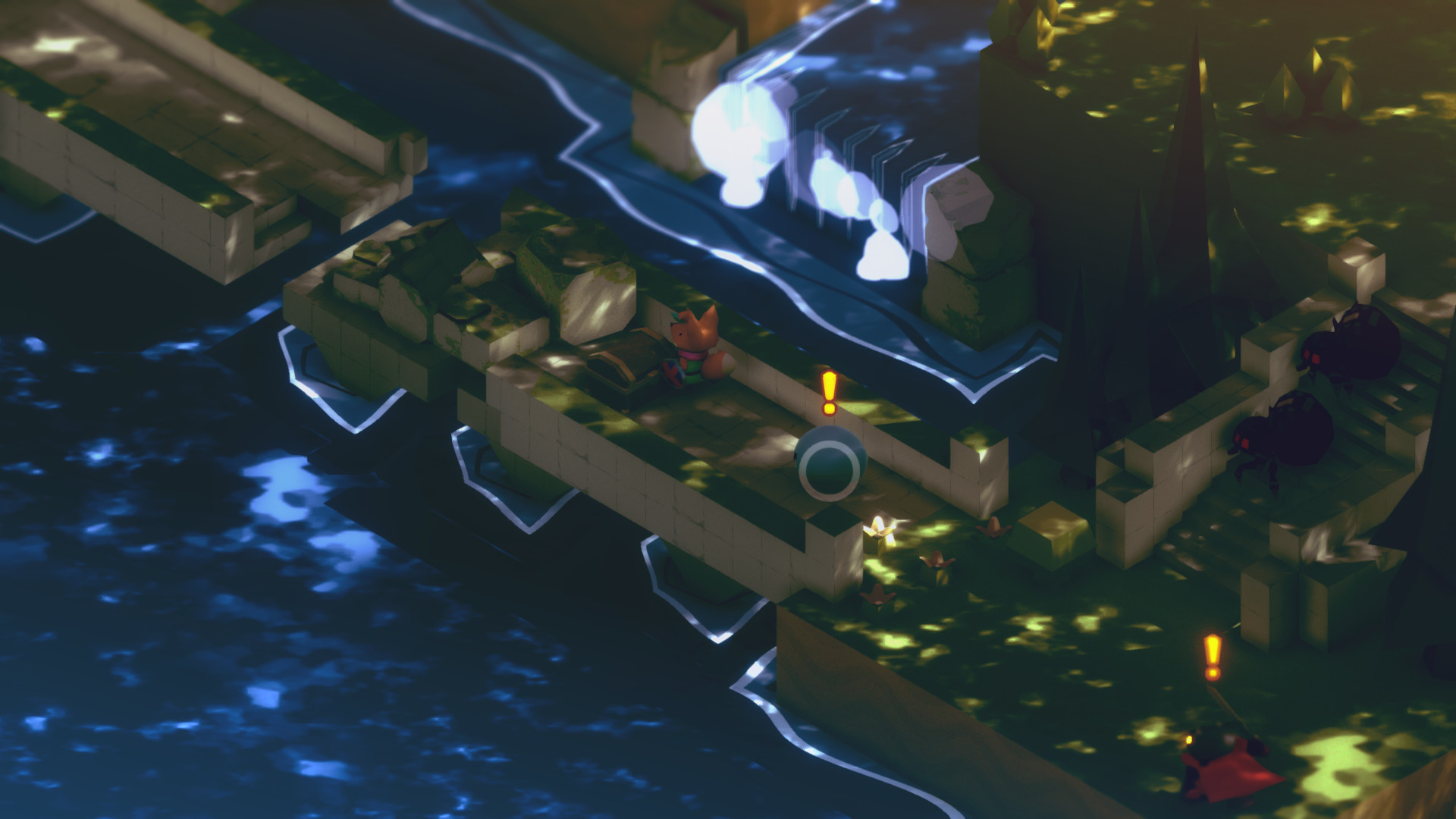 Thank you!
So, yeah, that's it for today's post. I hope you enjoyed this little insight into Tunic and Overland. Both looked like great games that I'd have fun playing with! Especially since Overland's going to scratch my need for strategy games and since Tunic's going to scratch my need for cute exploration games with great combat! <3
It's been a lot of fun talking to Rebekah!
Anyways,
Cheers!
This post is part of a contest/challenge called Blaugust! The goal is to post as much as possible and participants are awarded different prizes depending on the goal they achieved. My aim is to post on all 31 days of August and if you'd like to know more about this "event", you should check this post out.