Today I wanted to talk about Early Access titles and my thoughts on it.
I sometimes get hyped about certain games even when they are in Early Access. Early Access, however, offers such a high risk in some cases. After all, you're purchasing an unfinished product that still needs polishing, bug fixing and may even miss core features.
In the past, I've purchased Early Access games on Steam like Universim, Goblins of Elderstone, Dead Cells, Risk of Rain 2, Oxygen Not Included, Littlewood, Undholm, Slay The Spire, and Silver Knight. A variety of games, as you may be able to tell, that all had some sort of premise going for them that I found intriguing.
I love base/city building games that require some sort of understanding of certain mechanics of the game while also some foresight and strategy when it comes to planning. Universim and Goblins of Elderstone are games just like that.
In Universim, you are playing god, giving your little settlers a helping hand to have them reach higher stages. You work your way up from the Stone Age to the Modern Age and… Well, when I played it there was still just the Stone Age or my colony just died at some point thanks to people getting stuck in the ground, getting sick but not treating themselves, starving although there's food right next to them, or the A.I. just wandering off into the distance for no apparent reason. Highly frustrating. But the game keeps getting updates and I can be proud of being one of those guys whose names get featured on a Monument in-game for being there in Early Access and living through this journey. I saw different stages of the game so far, improvements to the game, minor and bigger updates, and eventually, I'll see a finished game that I've seen from the get-go.

And just recently a new update came out that lets your expectation skyrocket (sorry, had to) through the roof! Awesome!
Goblins of Elderstone is similar to Universim in some regards, as it also is a City Builder that is being published by Crytivo. GoE's premise is completely different, though, in some regards as you are controlling Goblins, giving them jobs, making them survive waves of enemies and harsh winters while also expanding, trading, and eventually befriending other races or going to war with them.
In earlier stages of it, it was just a shell of a game with some basic features like placing buildings and assigning jobs, while not having much more content to offer. And well, over the course of time they added in new jobs, new functions, actual effects for the gods you worship, and just recently more features and two new jobs/buildings: The Kindler (+ Kindler building) who produces firewood out of logs, and The Enforcer (+ jail) who "encourages your Peons to work better" and who locks up rioting or mischievous Peons in his jail. Interesting mechanics and I can't wait to see more of this game as I love those titles where you're not the "good" humans who slaughter those monsters or who are super-advanced, etc., but that's material for a future post.
While there are games like this that are getting updated frequently and have nice features going for them from the get-go, there are also games in Early Access that, from what I've seen, are quite polished or even nearly finished, with only a few tweaks and fixes needed. 
A game like that is Dead Cells!
When I started playing, I ended up binging it as the combat felt really fluid, the itemisation was interesting and lead to some strategy-possibilities, and as there were other takes on the Metroidvania and Rogue-like genre than the ones that I've already seen. I didn't regret buying that game at all. Maybe it was due to the fact that the game has been in development for a while at that point and that I only found it rather randomly a few years ago… I mean, it left Early Access only half a year later if I remember correctly. A few months later, the game received another few major updates and I doubt that they will stop any time soon. The last major update was released on August 13th, while the latest (minor) update got out on Oktober 9th. Updates are quite frequent in this one and overall I just love the combat and the rate of new content. I can't wait to see what the finished game looks like.
Also, Motion Twin, the studio behind Dead Cells decided to split up into two groups for Dead Cells' Future: Those that won't work on it anymore (aka Motion Twin) and those that "will keep on keeping on" (aka Evil Empire). Evil Empire will still work in the same building as Motion Twin and it's still the same people working on it but in the end this means that there are going to be a lot more Dead Cells updates while also more interesting games in the future without having to compromise! I'm excited!
And yeah, those are good examples of Early Access Titles but there are also bad ones. Games where the devs have just given up. Games where the devs left the players with an empty shell or no game at all.
Cube World was a big thing quite some time ago and the devs seemingly vanished due to personal reasons. There are circumstances that one can't easily resolve and depressions (apparently they were a reason) are something severe that one shouldn't just shrug off like it's nothing. Releasing an "imperfect" game was one of Wollay's fears! But Cube World indeed is a game where some people thought that it was a scam of sorts, though I doubt that that was the intention.
In Cube World's case, the game was luckily released only recently and it had some drastic changes to its systems and mechanics, which I won't talk about in this post. Also, those people that bought the Alpha version of the game, received this newer version of the game for free on Steam.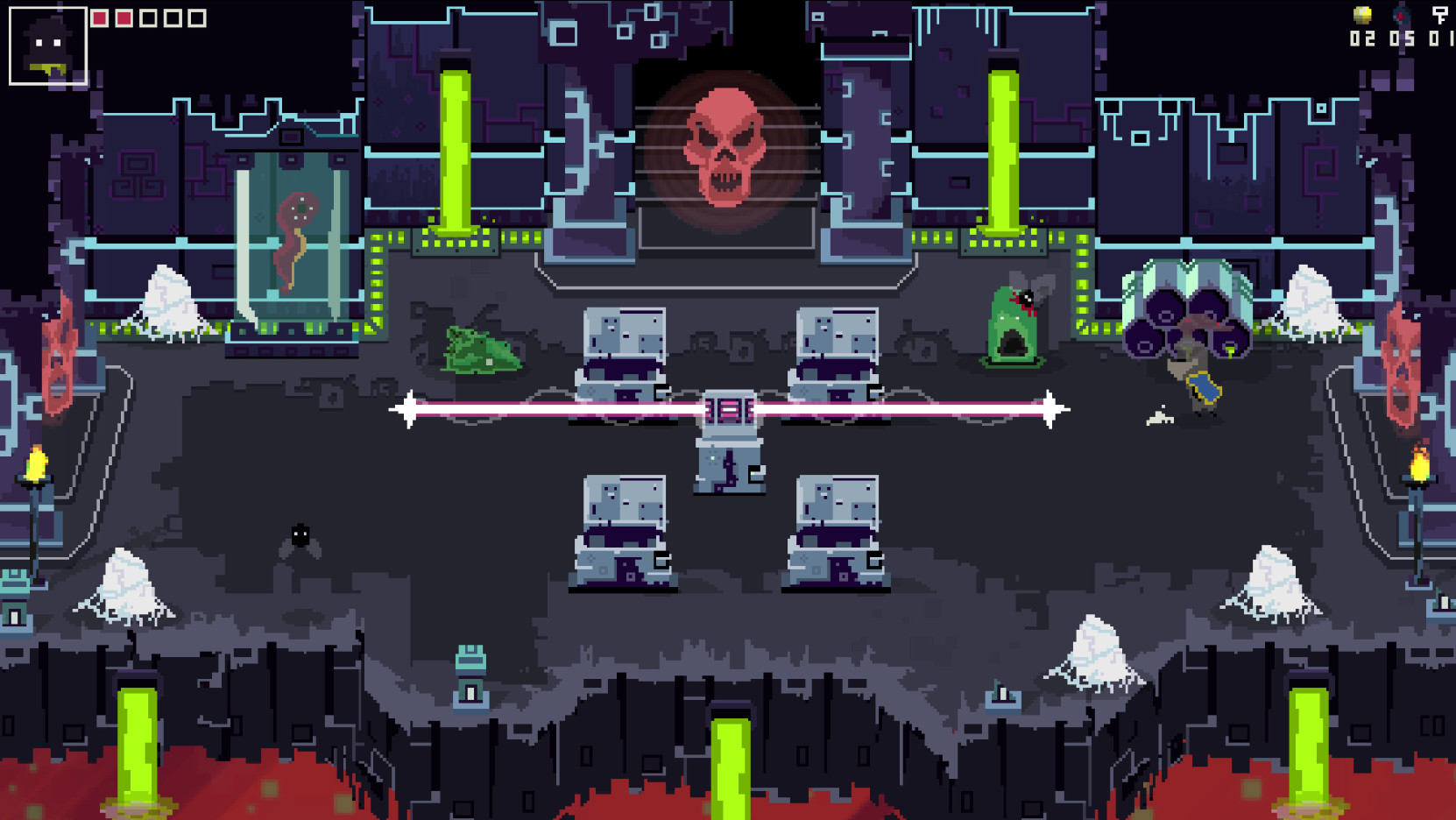 But there're other cases of Indie Devs that players put trust into and that had a premise going for their games but that didn't deliver at all, as it was in Silver Knight's case. The game reminded me of Undertale but with more of a Rogue-like/Dungeoncrawler theme and while it sounded interesting, the game's core mechanics are just.. unfinished or just not there. The hitboxes don't align at all, the music is the same track in a loop wherever you are. You don't have a save function at all nor a tutorial and in the end, you purchased an empty shell of a game that looked interesting but turned out to be a prank of sorts.
Those cases are bad for the players, of course, but also for small indie devs that may rely on Kickstarter or Early Access to fund their game careers. When people get scammed, they lose faith and trust, and that harms other devs, which I find quite bothersome as I've met Indie Devs that are great and that worked on their games with a burning passion.
So, I'd say that I'll keep on trusting in some Early Access titles here and there when they show promise, and I'll still hope that they make it to the end and can present us a great game that we all appreciate.
If you didn't read those posts already, I'd recommend The Stray Sheep #18-24 where I covered interviews with some Indie Devs at this year's GamesCom. I highly recommend checking those devs out on Twitter and follow their upcoming releases!
Anyways, have a nice day and take away whatever you want from this post!
Edit: Fixed some typos here and there while also linking Naihin's post about Cube World in that paragraph as he talks a bit more about it.