We must stay vigilant for the night is long and full of terrors. Today we're taking a look at Vigil: The Longest Night – a 2D action platformer with precise, technical combat and a strong narrative. The developers have taken inspiration from Salt and Sanctuary as well as Castlevania, resulting in a challenging game with Metroidvania-mechanics and a lot of endings.
Developer: Glass Heart Games
Publisher: Neon Doctrine (formerly known as Another Indie) 
Genre: Action, RPG, Metroidvania, Horror, 2D, Platformer
Release Date: October 14th, 2020
Reviewed on: PC
Available on: PC, PS4, XBOne, Switch
Copy was received from the publisher.

Step into the role of Leila who just absolved her Vigil training and returns to a town in fright. You thus have to attempt your best to save your hometown from the creeping evil that is infesting this world. You have a lot to do to help the people, including finding a missing girl or getting rid of some of the enemies. On top of that, you've got a vast world to navigate through between dream and reality, sanity and madness, all for the sake of uncovering the secret of the longest night and the monstrous entities invading your world.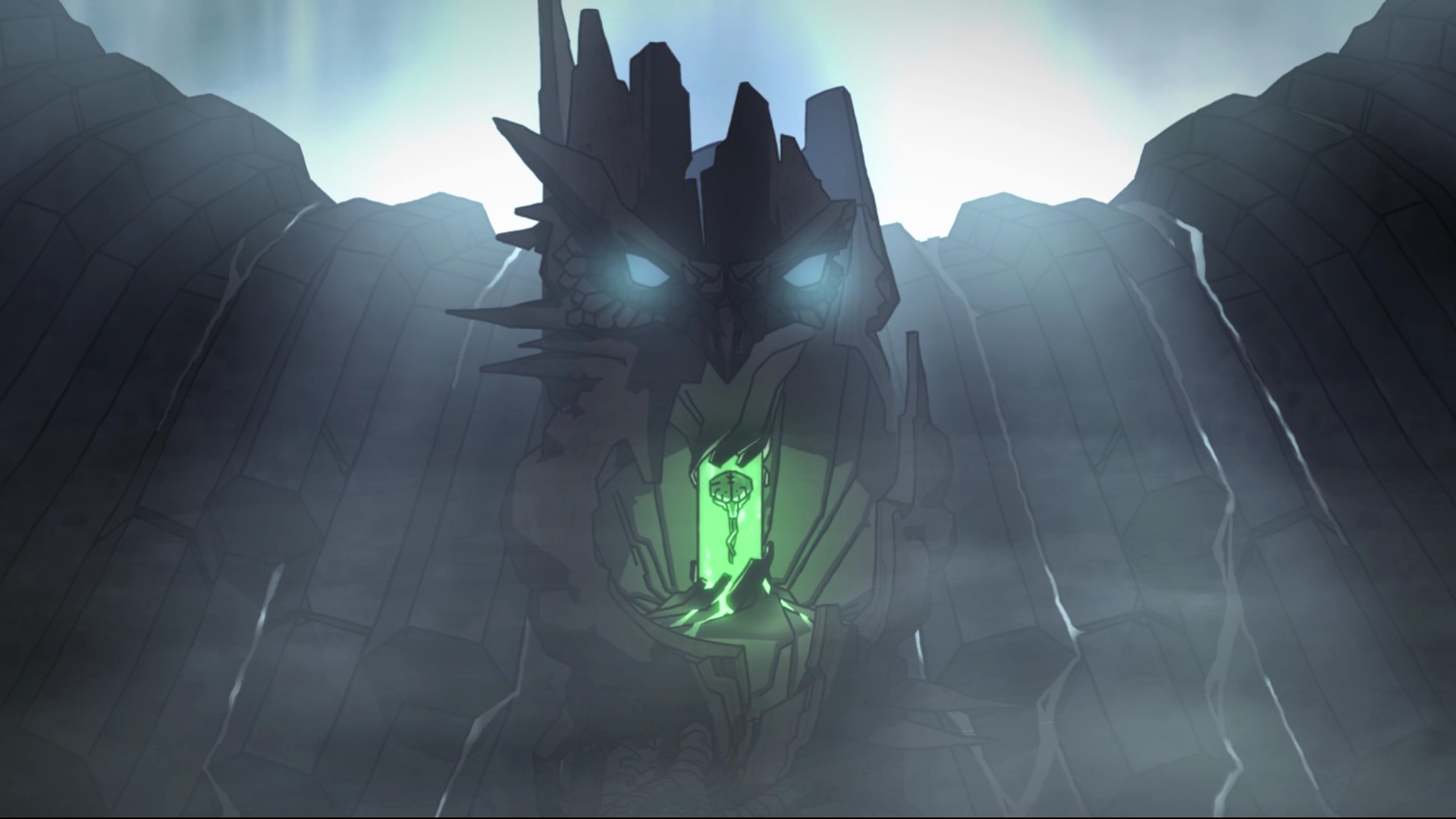 Right from the get-go, you're thrown into action as you encounter a mysterious rat-like monster that is threatening your life. Dodge attacks, strike at the right times and figure out the enemy attack patterns! Once you've struck it down, you'll stumble across your hometown, Maye, where the guards inform you about the situation. While the combat feels fluid and fun, the story is actually somewhat skippable. You try to find out about the monsters that invade the lands and you are searching for your sister and all kinds of stuff is happening… but I can't really follow it. Most of the story is rather cryptic and offers little to no sense to me. Sometimes dialogue felt clanky as well and I just wanted to get to the next area in order to fight more eldritch creatures. Despite that, however, there are a plethora of quests in the game that require you to kind of follow up on clues that you stumble upon. After finding out something interesting in dialogues and conversations, the notes get updated with meaningful information that you can use to get closer to the goal of your quests. This kind of mechanic reminded me of some mystery games that I've enjoyed in the past, and alas, I really enjoyed questing in Vigil, even when the actual story felt a bit too cryptic for my taste.
The combat that I mentioned above features five different skill trees and two different attack buttons. There is one skill tree for each weapon-class from heavy weapons and swords to bows and daggers. There is a fifth tree that is all about your stamina, health, items and other statuses, resulting in a lot of different options for your playstyle and specialisation. I really enjoyed playing with heavy weapons like the halberd, for instance, as the charge attack allows you to deal a considerable amount of damage on top of offering you a bit of range in your repertoire. Similarly, the daggers feel swift and rather mobile while the bows are nice additions to your kit. Sadly, there aren't any staffs in the game that would allow you to utilize magic for your main attack but there are some spells that you can equip for like an item and just activate whenever you need them. All of your attacks use up stamina which can be seen below your health bar and one you're out of stamina, it only slowly recovers, which adds an extra layer of difficulty to combat.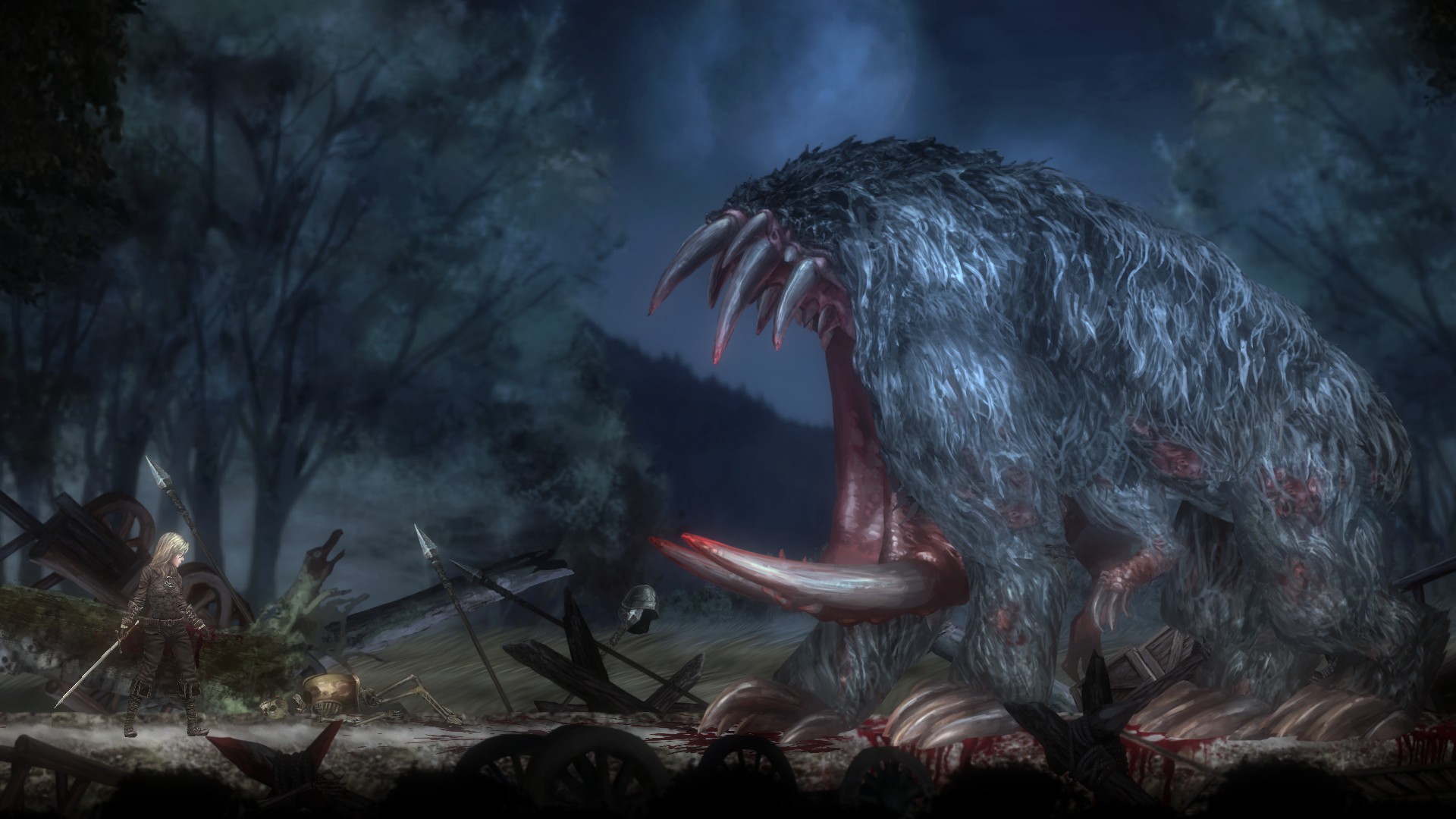 As far as enemies go, I must say that I really enjoyed fighting most of them. There are a lot of quick enemies or enemies with annoying attacks that you'll have to dodge. In the same manner, most of the enemies tend to hit rather hard and punish you for making a mistake, which is very much like Salt and Sanctuary, from what I recall.
Both enemies and Leila are designed well. The enemies remind me of eldritch creatures you'd face in Lovecraftian games while Leila's animations are fluid and fit the game equally. The attacks that you dish out feel and look like they pack a punch, which adds a bit of satisfaction to combat, even when some boss fights can be somewhat hard on you. A great feature that I love about Vigil: The Longest Night is the fact that your equipped armour and weapons can be seen on Leila in the game. This is not a given in most games and adds a nice touch to Vigil, that I really was happy about. In contrast to that, however, is the lack of character animation. I would have enjoyed the game more if Leila would change stances more often, be it in combat or while talking to people. Her always standing there, awkwardly, with her weapon in hand felt off to me.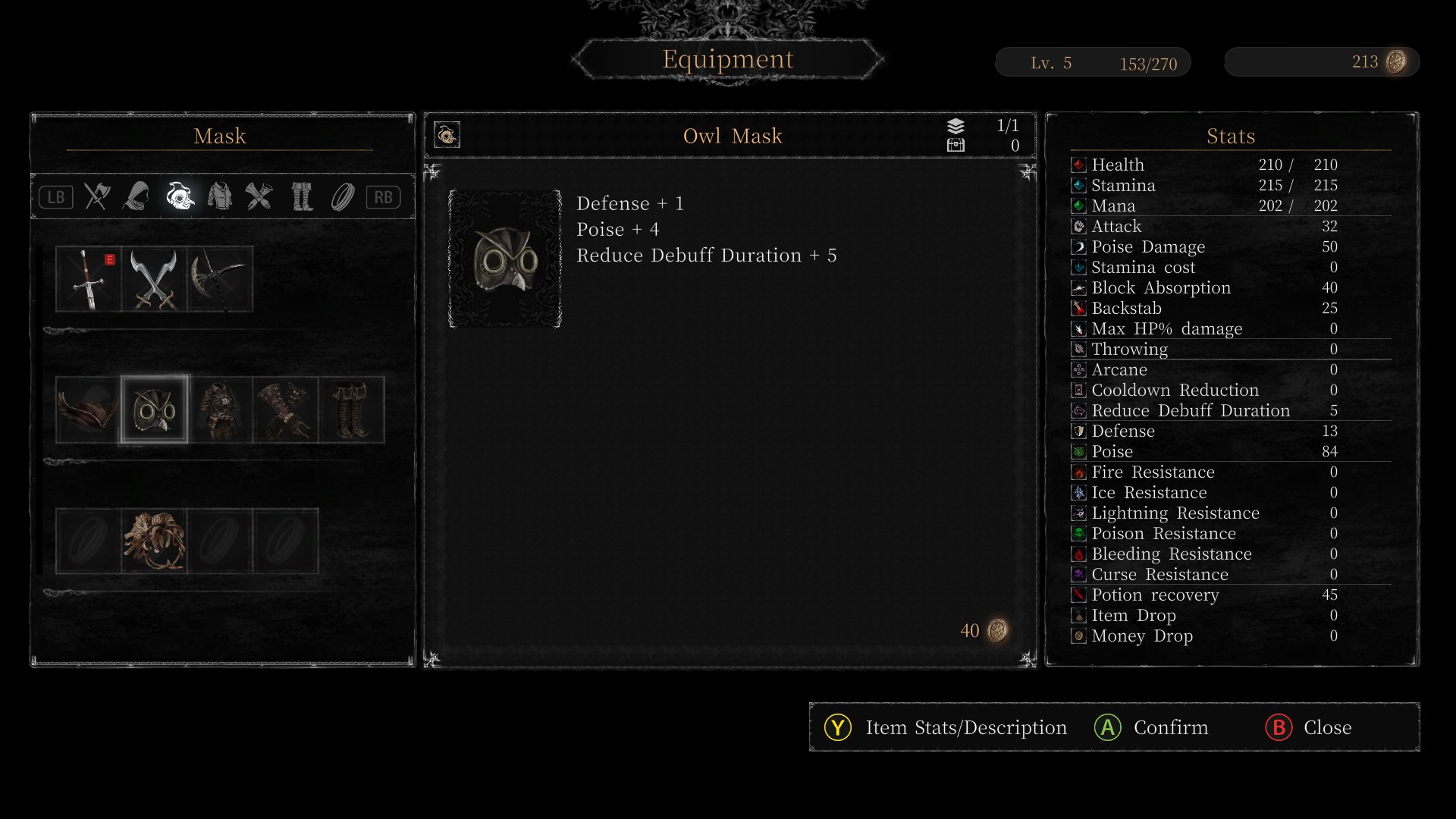 At last, the game generally is gorgeous. I loved the small details they added to the game like droplets that you can see on the hud and screen when it rains or the changes in the colour scheme of different areas. It certainly adds a charm to the game that is unique to Vigil and can be best described as disturbingly lovely. At times, it kind of reminded me of Darkest Dungeon and the Souls games, at other times I felt as if I was strolling through the landscape of the Fable series. All in all, it's a beautiful game with some interesting soundtracks and some great combat.
Despite all of that, I'd have to say that the lack of meaningful dialogue and the cryptic storytelling have been a bit of a turn-off for me. On top of that, I felt as if the huge maps that you can find in the game offer too much exploration if that makes sense. At times I'd be completely lost and wouldn't know where to go whereas other games would provide you with at least some guidance in that regard. At the same time, a lot of the areas feature tons and tons of items, secrets and chests, but sometimes I would follow through a path only to be disappointed with a dead-end or a walled-off area. I feel like having more smaller areas would have been better for a game like this, although that may be personal preference.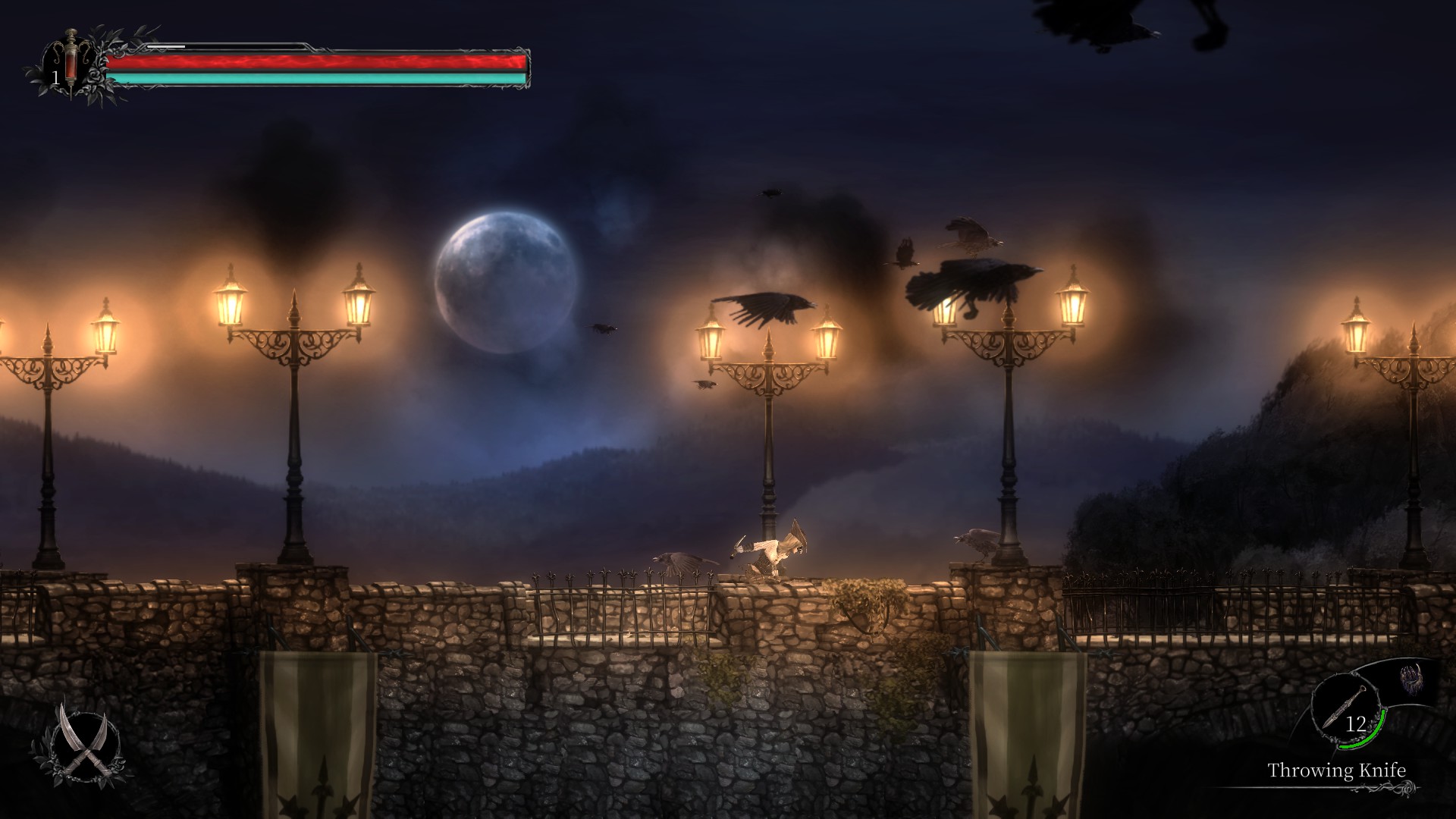 Notwithstanding these last few issues, I can only highly recommend the experience of Vigil: The Longest Night. There are multiple endings, a bunch of cool boss fights, a lot of different weapons to collect, and there is a lot to do in the game with more updates coming out every now and then.
I hope you enjoyed this review. I ended up putting off writing about Vigil for a rather long time since I'd often get busy with other things and now exam-season has started as well, resulting in even less time for reviews. Luckily, I managed to finish one of my exams today and alas, was able to write up and edit today's review.
Cheers!
This post was first published on Indiecator by Dan Indiecator aka MagiWasTaken. If you like what you see here and want to see more, you can check me out on Twitch and YouTube as well. If you find this post on a website other than Indiecator.org, please write an e-mail to me. Thank you!