You seek untold riches, eternal life, divine powers and in your attempt to satisfy your greed, you step into an accursed temple only to be trapped in a seemingly infinite labyrinth of bottomless pits, deadly traps, and various monsters. Today we're taking a look at Curse of the Dead Gods, an isometric rogue-lite game that I've been eyeing for quite a while now. On February 23rd, it left Early Access which is why I figured that it was time for a review. Enjoy!
Developer: Passtech Games
Publisher: Focus Home Interactive
Genre: Action, Roguelite, Isometric, Dark Fantasy, Challenging
Release Date: February 23rd, 2021
Reviewed on: PC
Available on: PC, Switch, XB1, PS4
Copy was purchased.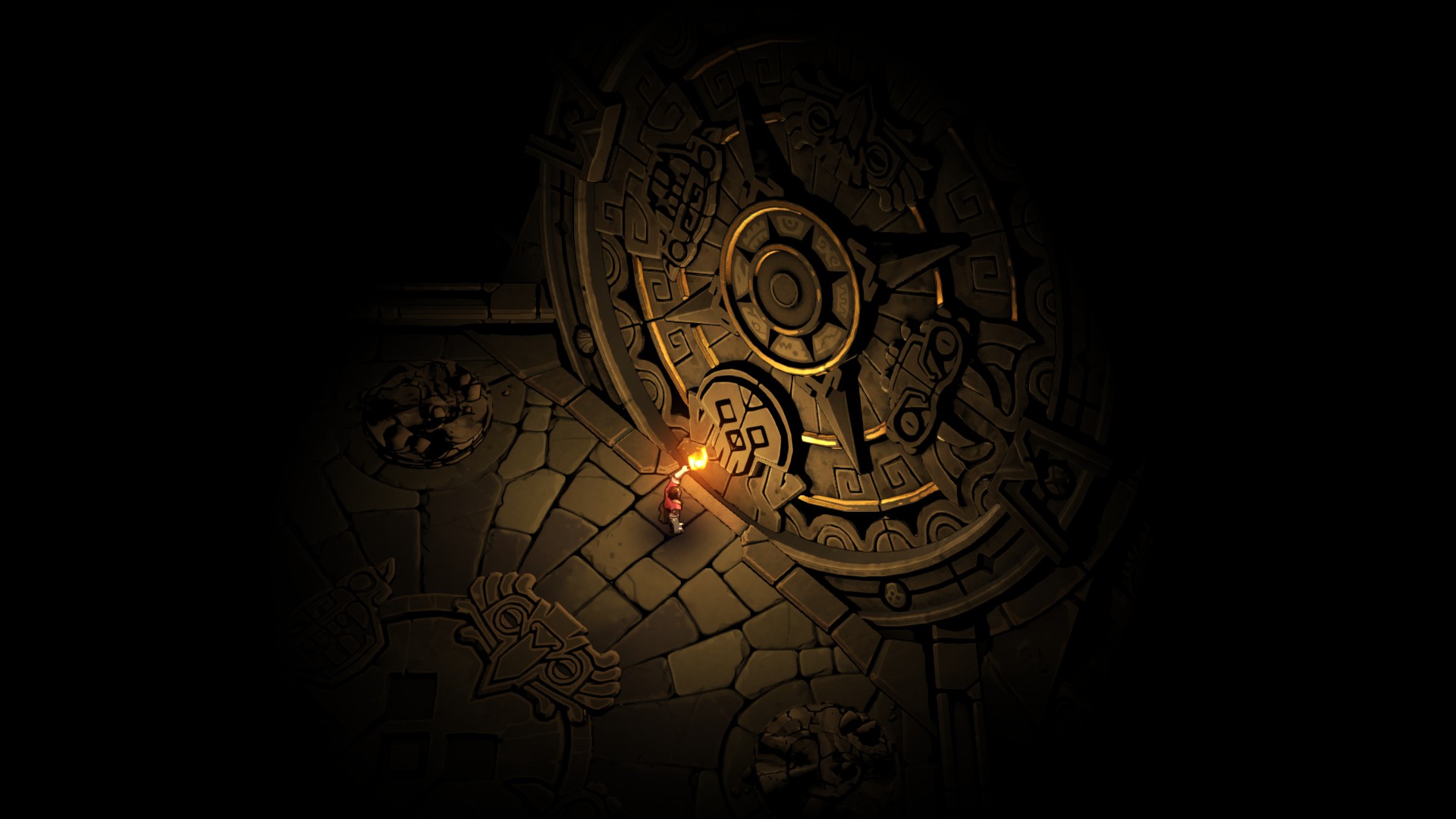 Curse of the Dead Gods doesn't offer you much when it comes to lore. You're trapped in this temple and you want to get out. Your only way out is the temple itself that is filled to the brim with riches for you to collect and challenges for you to overcome. One misstep, however, can cost you your life and bring you all the way back to the starting point. Death isn't the end. It's just the beginning. So, your job is to do your best in these different temples and become stronger by using a variety of resources to unlock new weapons, features and skills for your next runs. The premise is simple, the game itself, however, is quite challenging.
While you start off with 1000 hitpoints, which is a lot compared to other games in the genre, enemies are many and most of them are vicious. Fight your way through waves in each room, dodge traps and utilize your environment in order to survive. As you move through the temple and conquer rooms, you build up corruption. Once corruption reaches 100, you'll reset the corruption meter and obtain a curse in the next room. Curses are a bit of a double-edged sword. The fifth curse you obtain is the deadliest as it reduces your health every second… the other curses, however, can actually benefit you even when they're designed to make the game harder for you. I personally really liked this system, especially as it gives incentive to avoiding damage, collecting gold or offering items to the gods to prevent corruption. Once you beat one of the bosses, you'll be able to collect a weapon, remove a curse and get some riches. Overall, really fun mechanics!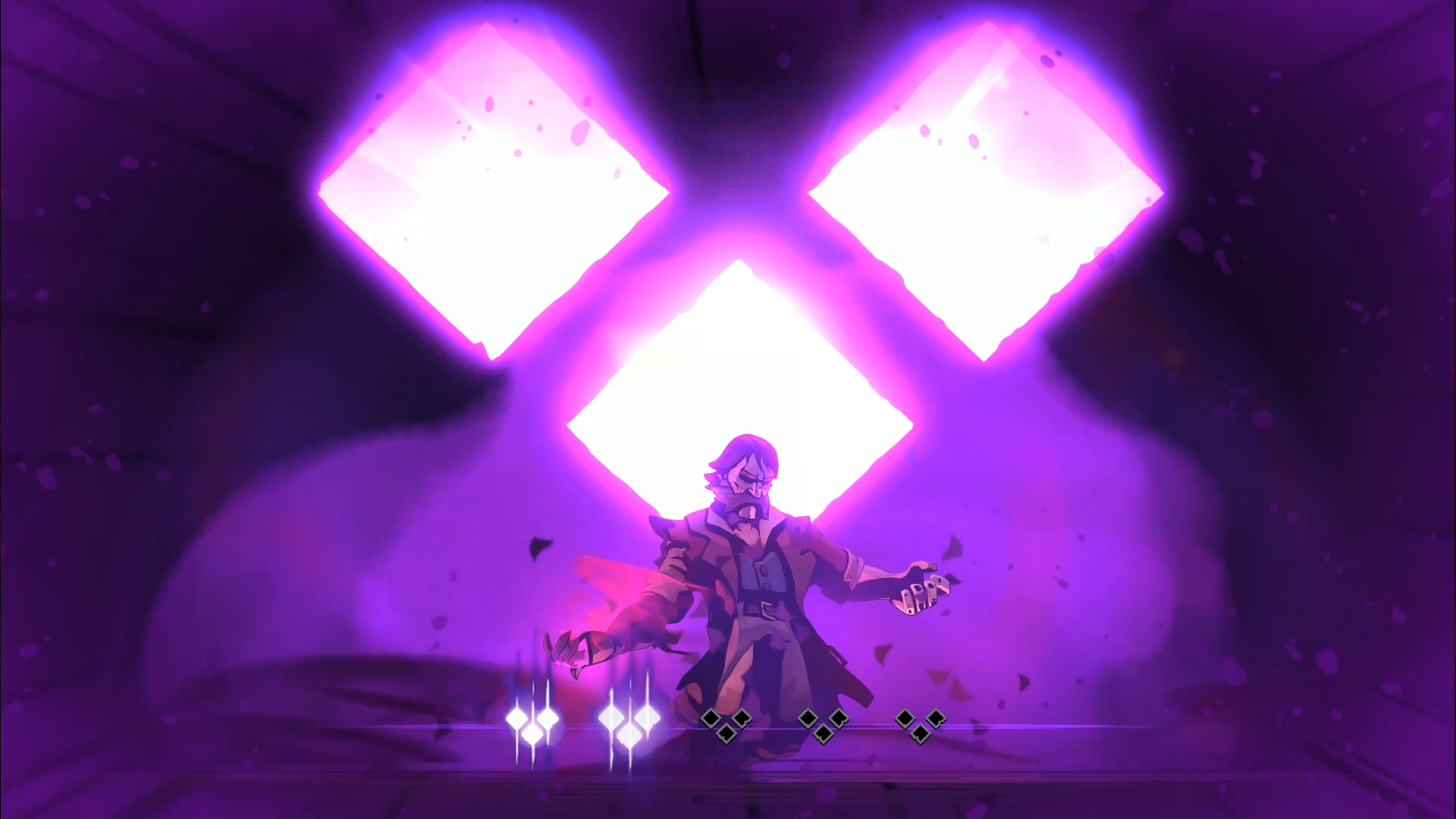 Combat itself can be a bit overwhelming with projectiles flying at you while you're dodging traps and lighting braziers, etc. You have a torch that illuminates the area and can light things on fire, which is important as you take more damage in the darkness. Meanwhile, you also have a combination of two single-handed weapons that you can use to chain attacks together and finish off enemies. During any time of your combos, you can weave in attacks from your main or secondary weapon, allowing for some rather satisfying moments and a nice skill-ceiling. Performing finishers and killing things quickly, awards you with so-called "greed kills" and more gold. While, obviously, riskier it's also more rewarding to go for those as you need gold later on down the line. And then there's also heavy/two-handed weapons that require stamina upon usage but hit rather hard. While Stamina recovers rather fast, it's a bit tricky to not get hit for a while and know when you're able to take a quick break in order to regain it.
Curse of the Dead Gods provides you with a map of sorts that enables you to choose your own path through the temples in a Slay The Spire like fashion. There are special rooms and guaranteed rewards at the end of them, allowing you to choose your own adventure, in a way. Do you want to go for more gold or maybe a new weapon? Do you want more relics to enhance your build or would you rather like to get a weapon upgrade instead? The choice is yours, which feels amazing and adds a bit of a strategic layer to the game.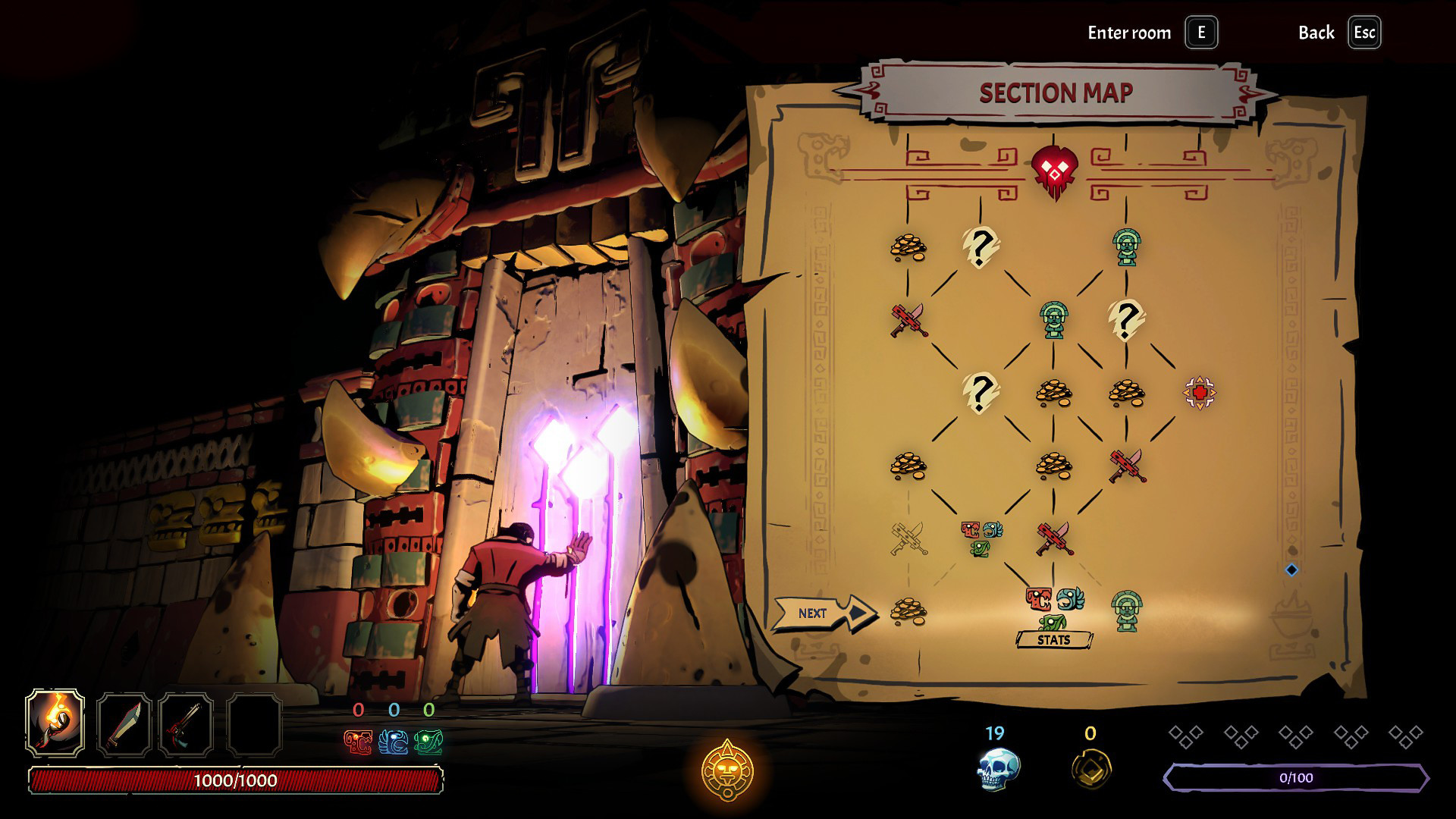 Your build, your choices, your relics, your weapons – everything can be customised to your needs if you find the right items. Relics can be switched out for new effects and better properties that work better with your choice of weapon. At times, I had very bad runs but opted in for the two-handed hammer I was wielding, specialising into relics and stats that worked well with it… and I actually really liked the feel of it, despite me enjoying swift attacks more than heavy hitters.
The magic of Curse of the Dead Gods is that you can turn every run around. You get a bad run with weapons you don't like that much? You can still win it and end up creating an amazing synergy of sorts that you wouldn't have expected in the first place or you switch it up later through weapon or relic drops from enemies. I feel like there's less RNG involved in Curse of the Dead Gods compared to other games. You know what bosses you'll face and it's mostly based on your skill.
While the gameplay-side of things is great and all, I would have loved to see at least a bit of lore. Maybe it'll get added later on down the line, but honestly, I doubt it. The game is very stylised and the music sounds amazing. The temples have at times areas that feel very mystical and mesmerising to the point where I would have loved to read more about the world than just the Bestiary… so that's a bit of a bummer…
But overall, it's really enjoyable. It's fun to get into, has a high skill-ceiling and can provide a lot of enjoyment for bursts of play sessions… I guess another concern for me would be that there isn't really an end-game since you don't have a story apart from wanting to get out. You do have challenges and a hard mode in the game as well as a bunch of achievements, unlockables, and even event dungeons and mixed temples… but the end-game may just very much be about challenging yourself rather than beating a story or something, which may be a downside for some people.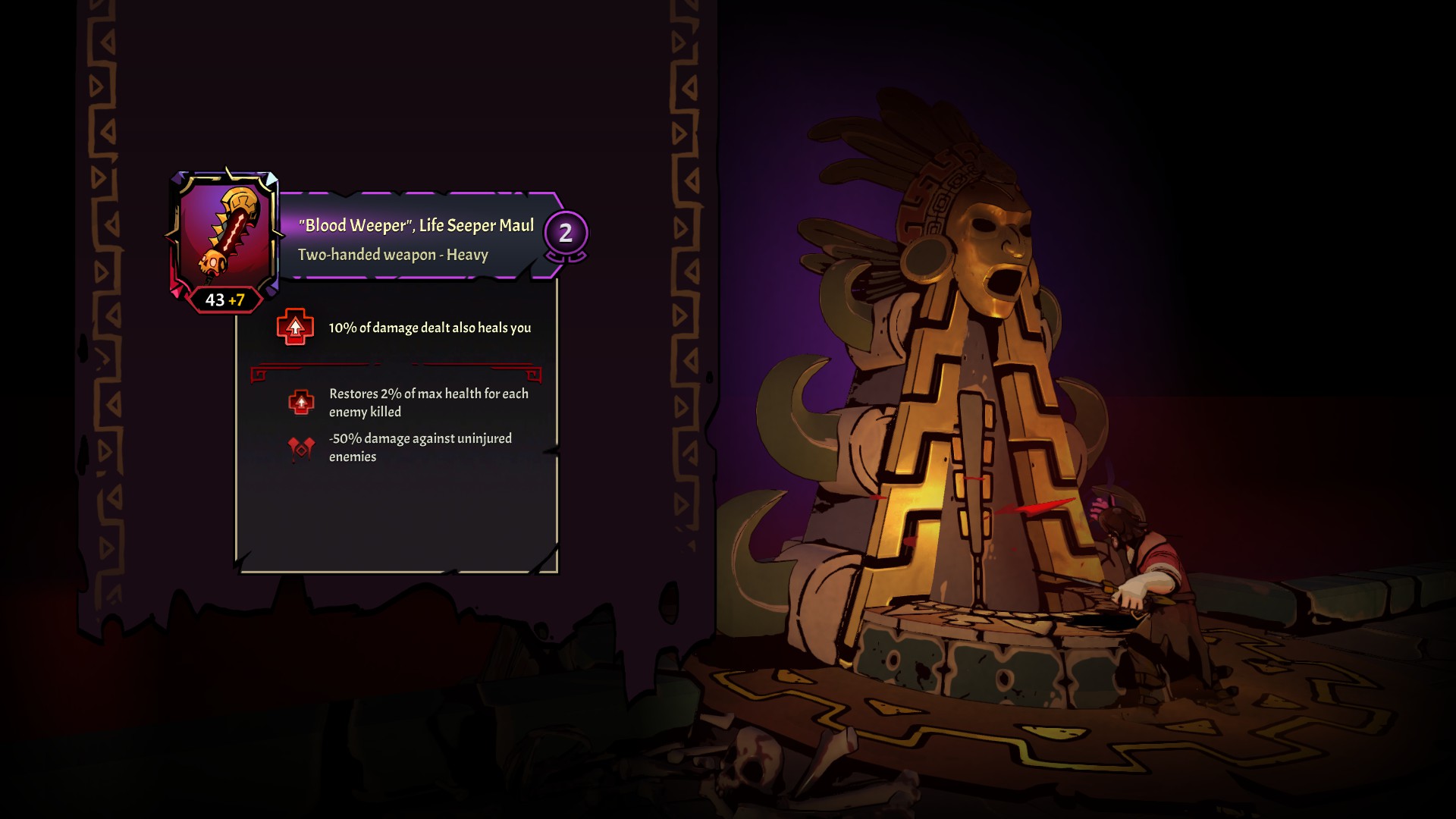 Anyways, I personally enjoyed Curse of the Dead Gods a lot. I could recommend this to anyone who's looking for a bit of fun and a bit of a challenge. Fans of games like Hades or Dead Cells will probably enjoy combat a lot in this game… but the lack of a story can be a bit of a turn-off for a lot of people, so don't expect any of that.
Others on the topic:
12/02/22 – Krikket takes a quick look at Curse of the Dead Gods!
This post was first published on Indiecator by Dan Indiecator aka MagiWasTaken. If you like what you see here and want to see more, you can check me out on Twitch and YouTube as well.