It's been a while but I started playing Sekiro: Shadows Die Twice and have really been enjoying it. I think there are a lot of reasons as to why I've enjoyed it so much so far… Hence, I'd like to talk about that today. So, I haven't played a lot of Sekiro yet and I doubt that I'm anywhere near the end of it but I already got through my fair share of boss encounters! I'm currently 15 hours into the game and defeated the Horse Guy and Lady Butterfly already… I passed the Snake and did fight a fair few minor bosses… meanwhile I'm currently stuck at Mr Bowguy… and when I say "I'm stuck" I mean that I stopped playing since I'm frustrating and since I'm not good enough at this game.
Sekiro is a challenging souls-like Action-Adventure by From Software. In Sekiro, you follow a Shinobi known as the "Wolf" on his mission to take revenge on a clan of Samurai that attacked him and kidnapped his lord. After escaping death once, you're given a second chance with a shinobi-tool arm-prosthetic that allows you to do new things… and all in all, it's an interesting story that offers you a lot of challenge and lots of areas to explore. I personally really enjoyed it so far for a plethora of reasons: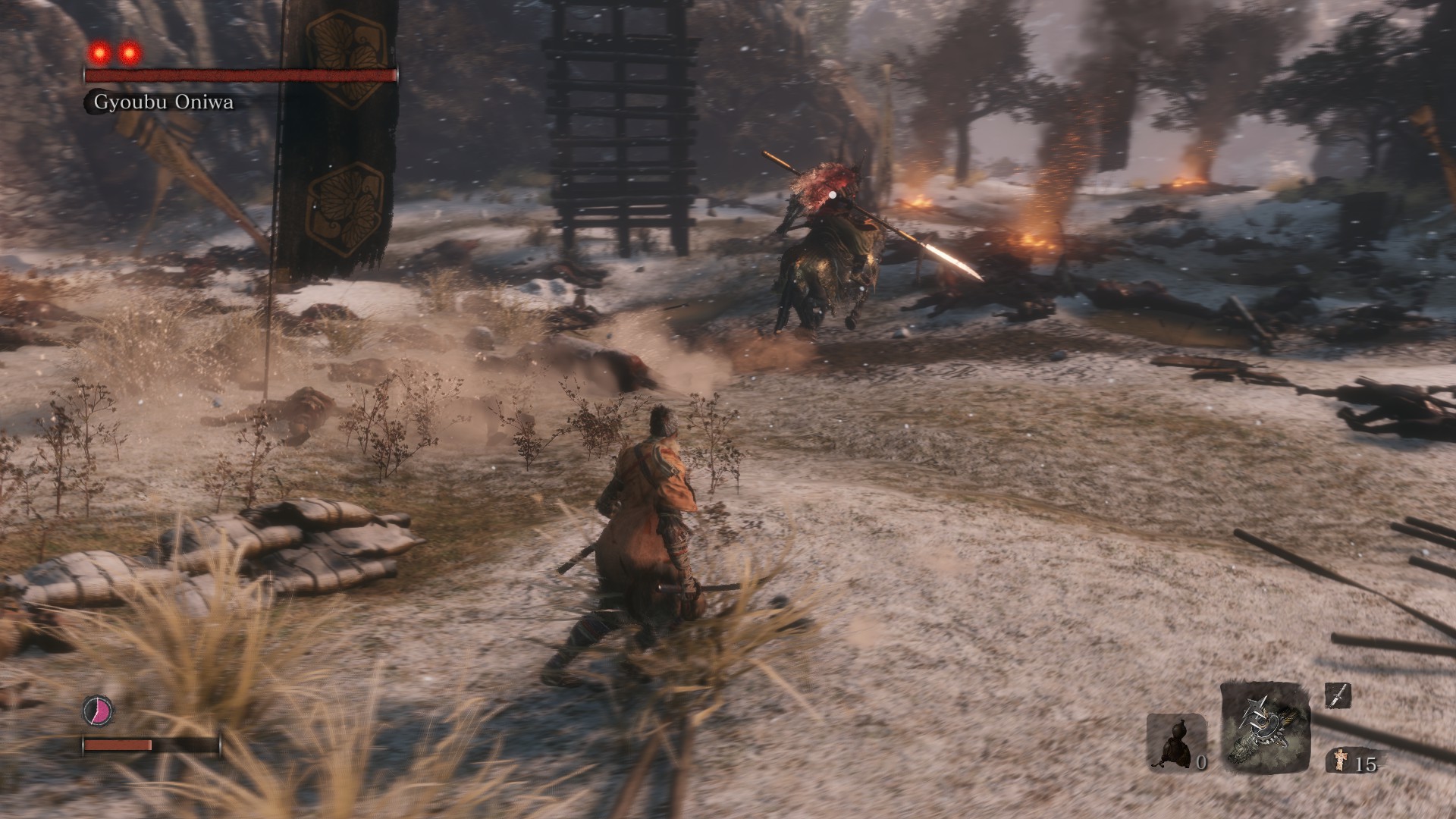 For starters, it's very hard and frustrating but in a good way. Sekiro doesn't feature stats or a stamina bar like in Dark Souls. Gear isn't a thing and items don't matter as much. It's all about skill and mastery. Your enemy is your goal and to beat him is your mission. There are a bunch of attacks you can utilize from heavy and swift blows to special attacks you learn via the skill tree but overall, you mostly need to master the parry and the dodge skill in order to damage the enemy's posture and bring them down in one fell swoop. As the wolf, you're given a second chance after your first death, so don't give up easily and fight on.
I personally found this very enjoyable. I never felt like an enemy was unfair. I never felt like the game was being unnecessarily hard on me. Instead, I'd rather have to learn patterns and tread carefully. Posture is important, something that is quite accurate in Iaido, the way of the sword. Alas, I enjoyed Sekiro's combat and the way that From Software shaped the combat around "Samurai-culture". From the design of all the characters and enemies to the stances and poses they take and even the sound design in the menu, the game feels rather polished and cohesive. There are instances of mythical creatures and ominous elements in the story that didn't seem realistic, but Sekiro never claimed to follow a true story or anything like that. My point is that it combines real elements and values of Iaido and Iodo with mystical and magical elements and creatures and it… feels good. It works well. I, as a geek on that topic, can't complain. I doubt anyone else really cares. The bamboo sounds in the menu, the stances that characters take in combat, and the different schools of sword fighting… Even if it's only inspired by things that I loosely remember at this point and even if it's not supposed to be "realistic", it feels kind of authentic in a way, which is nice.
Anyways, I love Sekiro. And I'm currently stuck in this fight with General Bow-Guy (not his actual name). I get very close to the end but ultimately fail because I'm not good enough at the game yet. It's not a matter of the fight being too hard… it's a matter of me not being good enough and no matter how much I try, it never feels too bad really to fail because you have a chance! You immediately know what you've done wrong. That's something that I love in this game.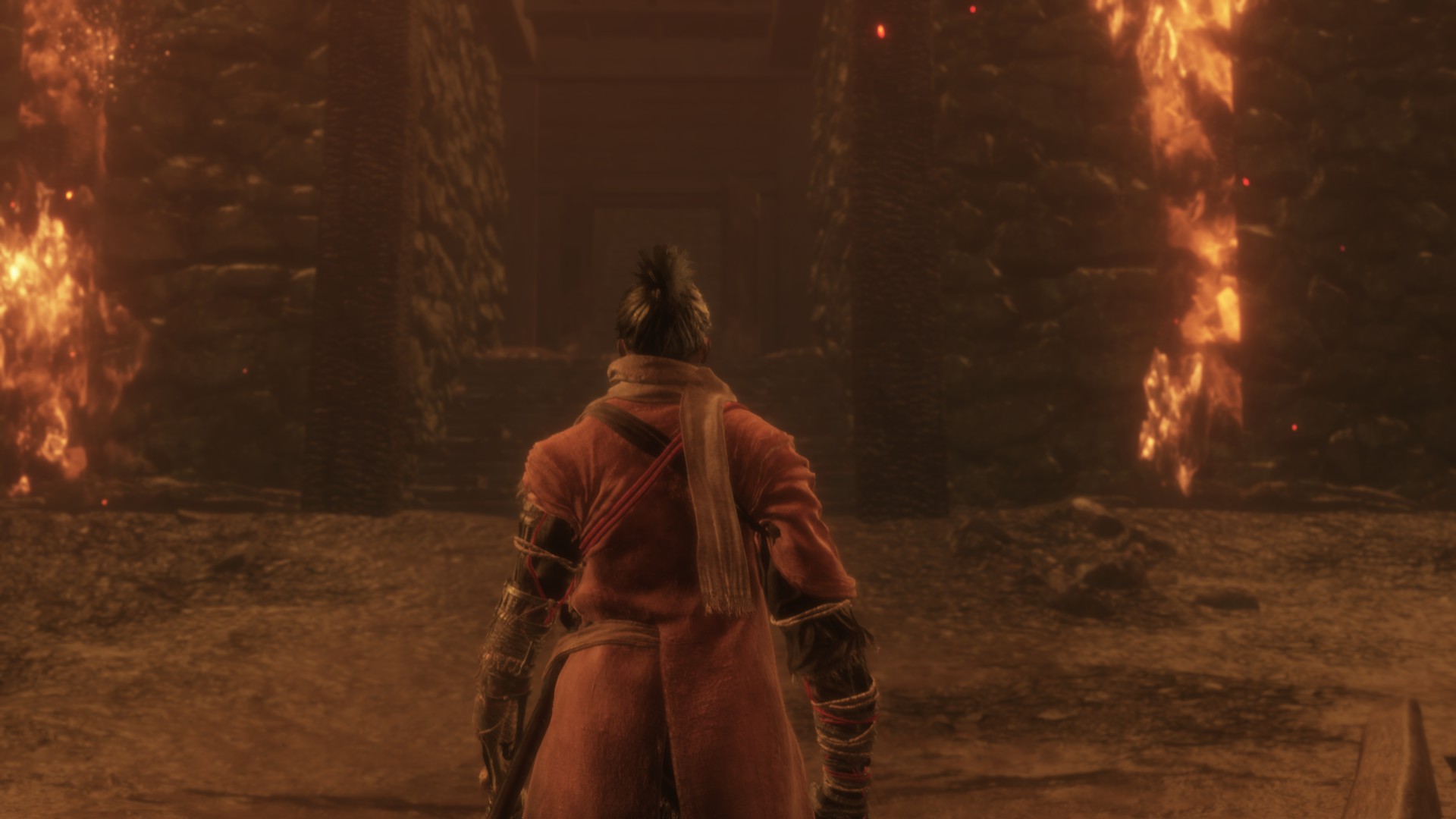 In Dark Souls 3, on the other hand, there are points where you can decide to grind to make the game easier for yourself… You need souls to advance your level and your stats. With stats, you'll be able to dodge more as you have more stamina or to deal more damage due to your dexterity or strength going up. It's nice and works well for an RPG but Sekiro is not that. Sekiro doesn't need that. Instead of grinding for a certain weapon or for the next level up, you're only relying on one thing and one thing alone: Your Skill.
Sekiro's philosophy could be summarised using the words "If you suck, just get better". It's not about grinding the same area for ages but rather it's about making the best out of the weapons that the game gives to you and mastering them. It's about skill and mastery over grind and frustration. It's about reflecting on your mistakes and instead of cursing the game… okay, you can add a bit of salt into the mix, too, which is understandable. Everyone gets frustrated at times, but what counts is that you have fun and for me, the fun comes with getting better and getting that super clutch kill all of a sudden after you lost your lives already in Phase 1 against Lady Butterfly and still managed to kill her not once but twice thanks to an incredible amount of luck and thanks to some form of transcendence that you'll most likely never achieve again. Oh gosh, I hated that fight in so many ways!
Sekiro can be frustrating but it doesn't have to be. If you die a lot, just don't get hit. If you suck at the game, get better at it. If you don't want to get killed, just kill the enemy before they have a chance to kill you. And I personally just love that about it. You can't really avoid fighting. You'll fight those bosses and you'll murder them unless they're optional. It's fun. It's hard. It's rewarding.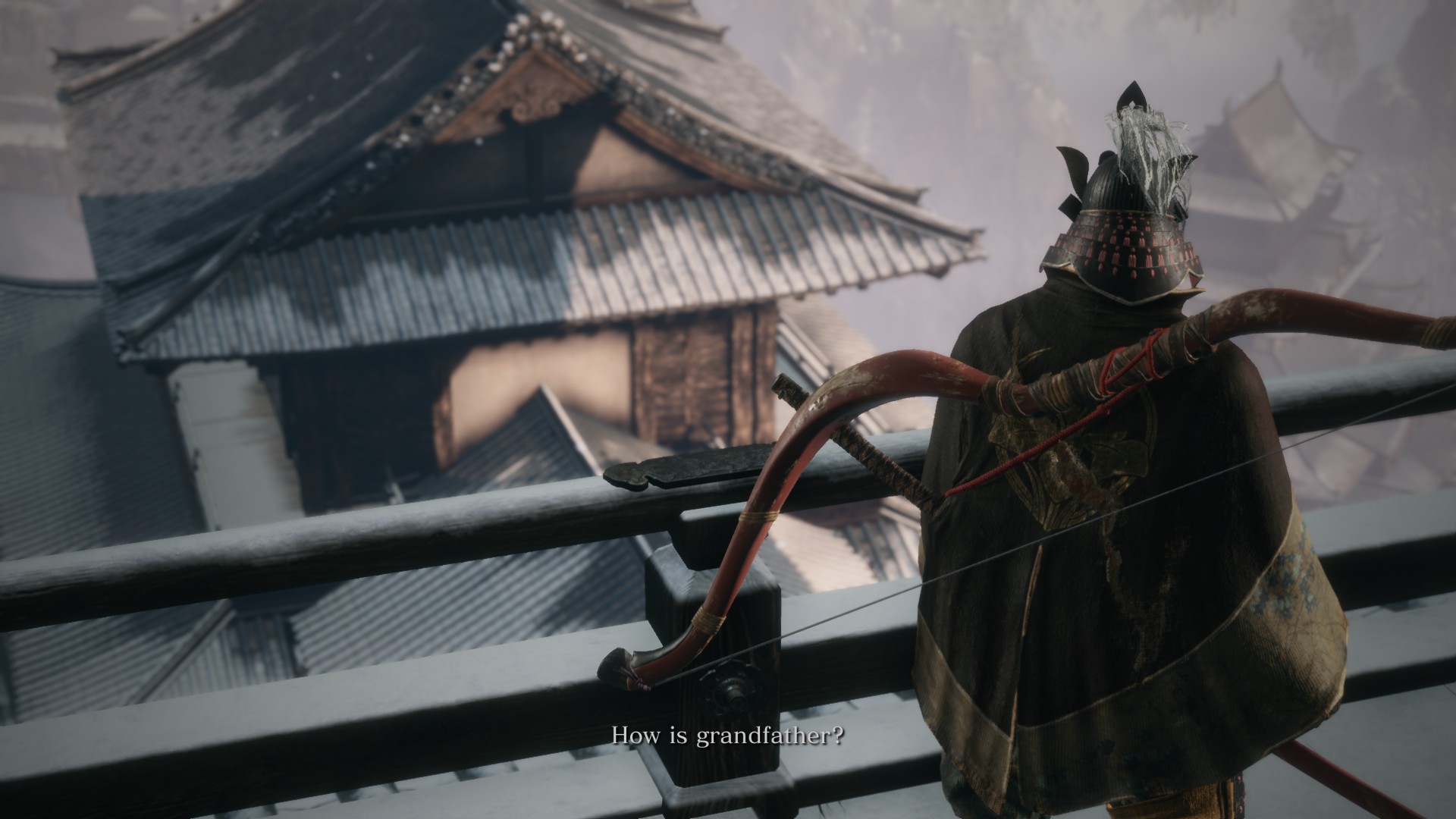 Sekiro's most frustrating moments made the victories, however small they were were, a lot sweeter, which is a nice thing that I enjoyed about it. I'm looking forward to getting gud again. I'm looking forward to beating General Bow-Guy in Sekiro.
Cheers.
This post was first published on Indiecator by Dan Indiecator aka MagiWasTaken. If you like what you see here and want to see more, you can check me out on Twitch and YouTube as well. If you find this post on a website other than Indiecator.org, please write an e-mail to me. Thank you!