Today, I wanted to take a look at Sherwood Extreme, the free-to-play crossbow shooter with bullet-time and other fun mechanics. It's 100% historically accurate with Robin Hood taking a vacation, Goblins annoying you with explosive kegs, bows and boars, as well as a co-op mode where you mount your friends' shoulders and where you perform backflips… together!
Developer: CAGE Studios
Publisher: CAGE Studios
Genre: Early Access, Parkour, Casual, F2P, Third-Person, Shooter
Release Date: May 12th, 2021
Reviewed on: PC
Available on: PC
Copy was sent by the publisher.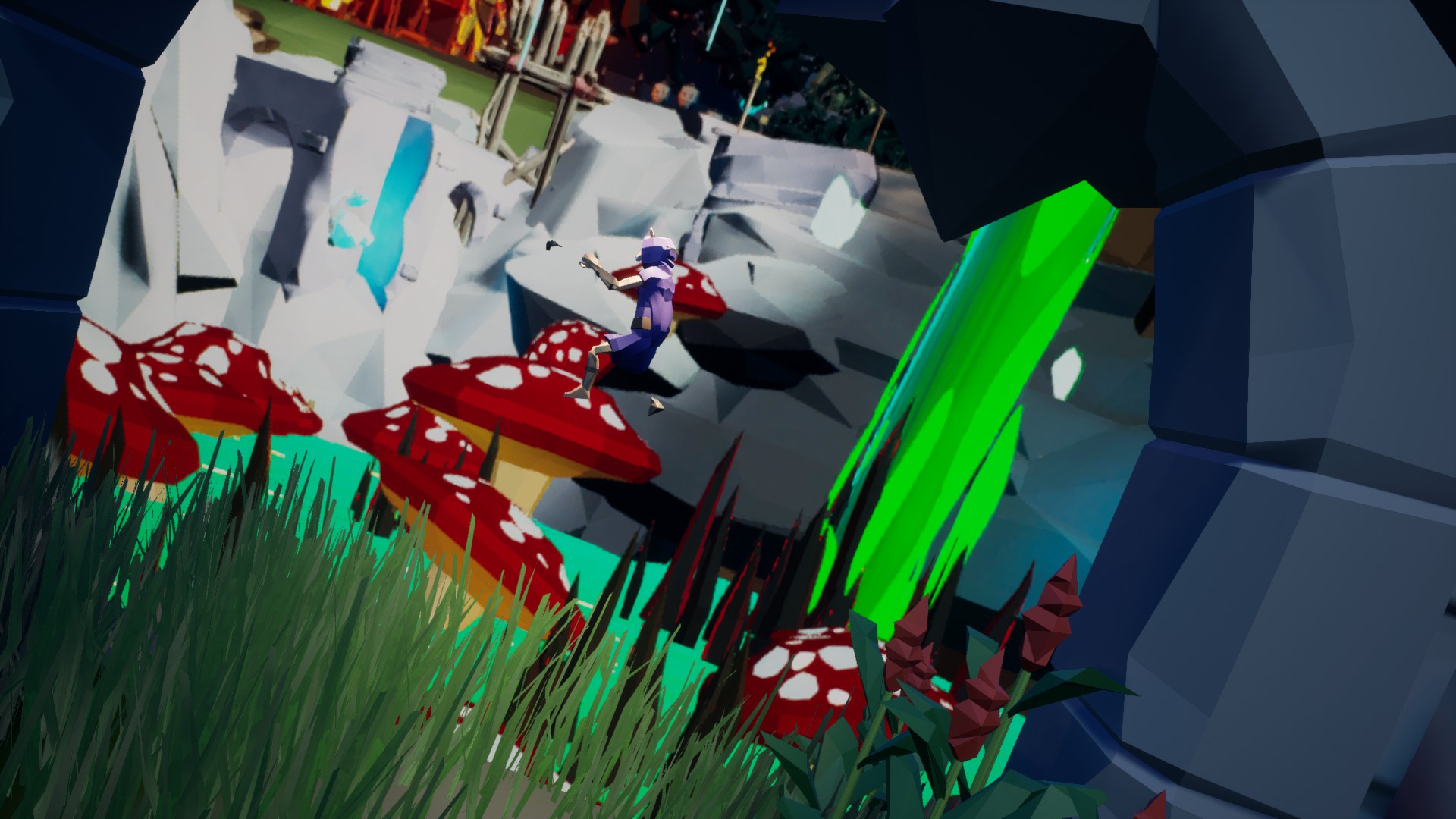 In its premise, it's relatively simple: Complete levels with as many points as possible. Kill enemies, be quick, be precise, and stay healthy. All of that gives you bonus points at the end of the level, resulting in a score for the global leaderboards. Lovely! There are currently a bunch of different levels from Forest levels to a castle that you need to raid and even a lava river. Once you completed the latter, you'll unlock a horde mode with waves of enemies, upgrades after every few waves, and a lot of hard modifiers. You also can complete quests on the quest board to gain "shinies" as well as battle pass experience.
Since it's free-to-play and since food costs money, Sherwood Extreme finances itself through the purchase of cosmetics as well as the battle pass. The game doesn't include any pay-to-win mechanics. In fact, I doubt that it would be possible to add any of those into a game like this due to the simple premise of it. You can, however, buy a lot of cosmetics, including flairs, capes, skins and hats, to customize your character. You do have a free pass similar to the one in Minion Masters and you can purchase a battle pass like in Fall Guys that gives you more special cosmetic rewards for about four to five bucks. There will be different seasons as well as time goes on but with these purchases being purely cosmetic, I'm not worried about an issue with the balance of the game.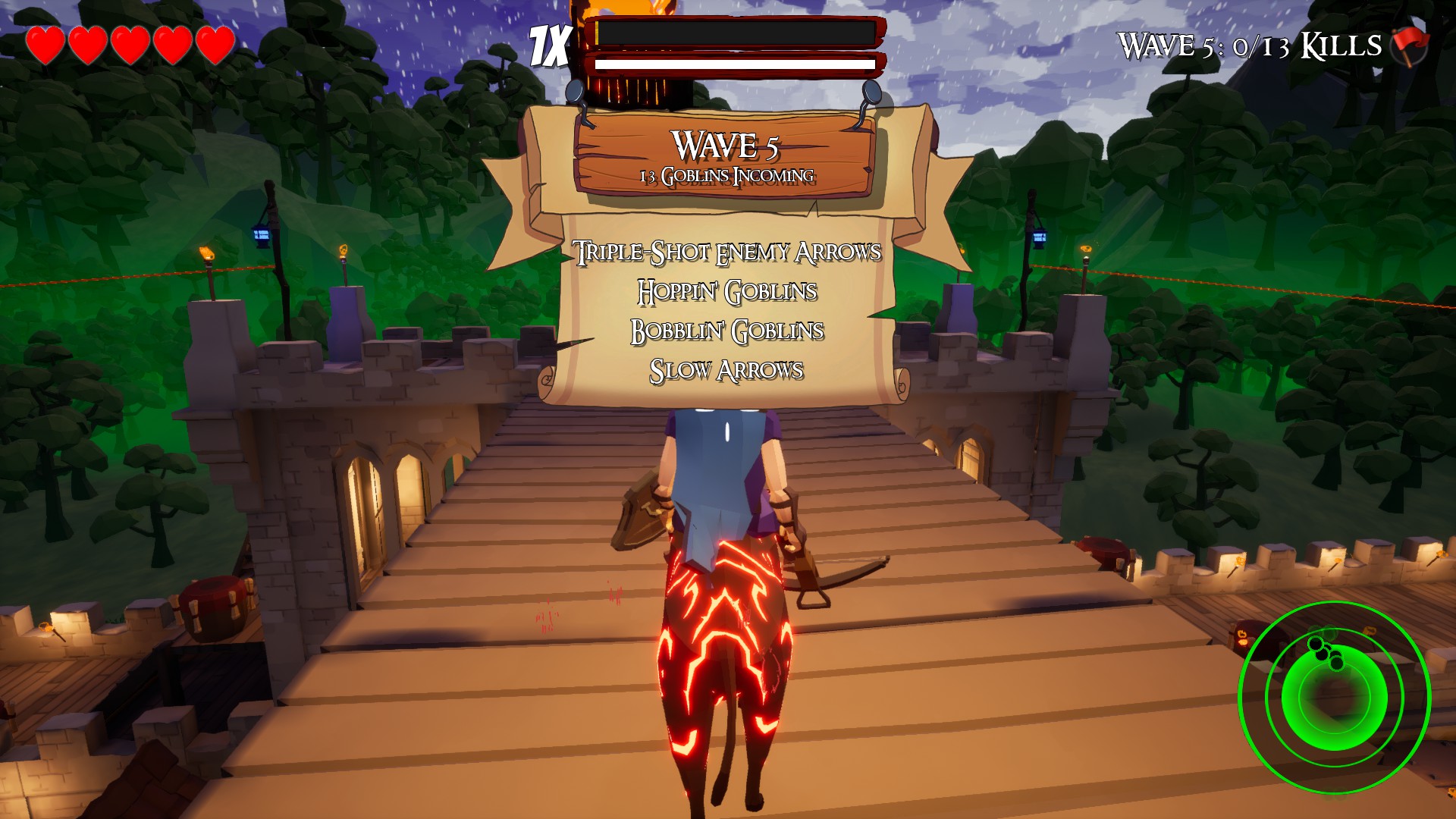 In fact, the game is quite fun and there are a lot of different levels to play but I'm worried about how it will stay alive. Sure, the single-player experience with the different PvE levels are fun and there is a leaderboard that adds a bit of a competitive spirit to the game but overall, I feel like the game doesn't have enough content right now. Sherwood Extreme leaves Early Access after about half a year and is supposed to have monthly updates, which in my opinion is kind of a long interval between new content patches. I'd rather have more frequent shorter patches than huge patches that come in later. At the same time, searching for people to play with is a bit frustrating as there don't seem to be all that many players online right now and since there aren't dedicated servers for the game, there can be issues with lag and the connection based on who you connect to. Playing with friends of yours would be fun but I'm not entirely sure how Sherwood Extreme will stay fresh unless it adds a battle royale or other PvP modes to it.
Apart from that, it looks nice graphics-wise and the music is just great, especially in the horde mode, although I'd imagine that it's not to everyone's cup of tea… It's EDM after all, so, it may be fitting but if you don't like that, you can still mute the music, I guess.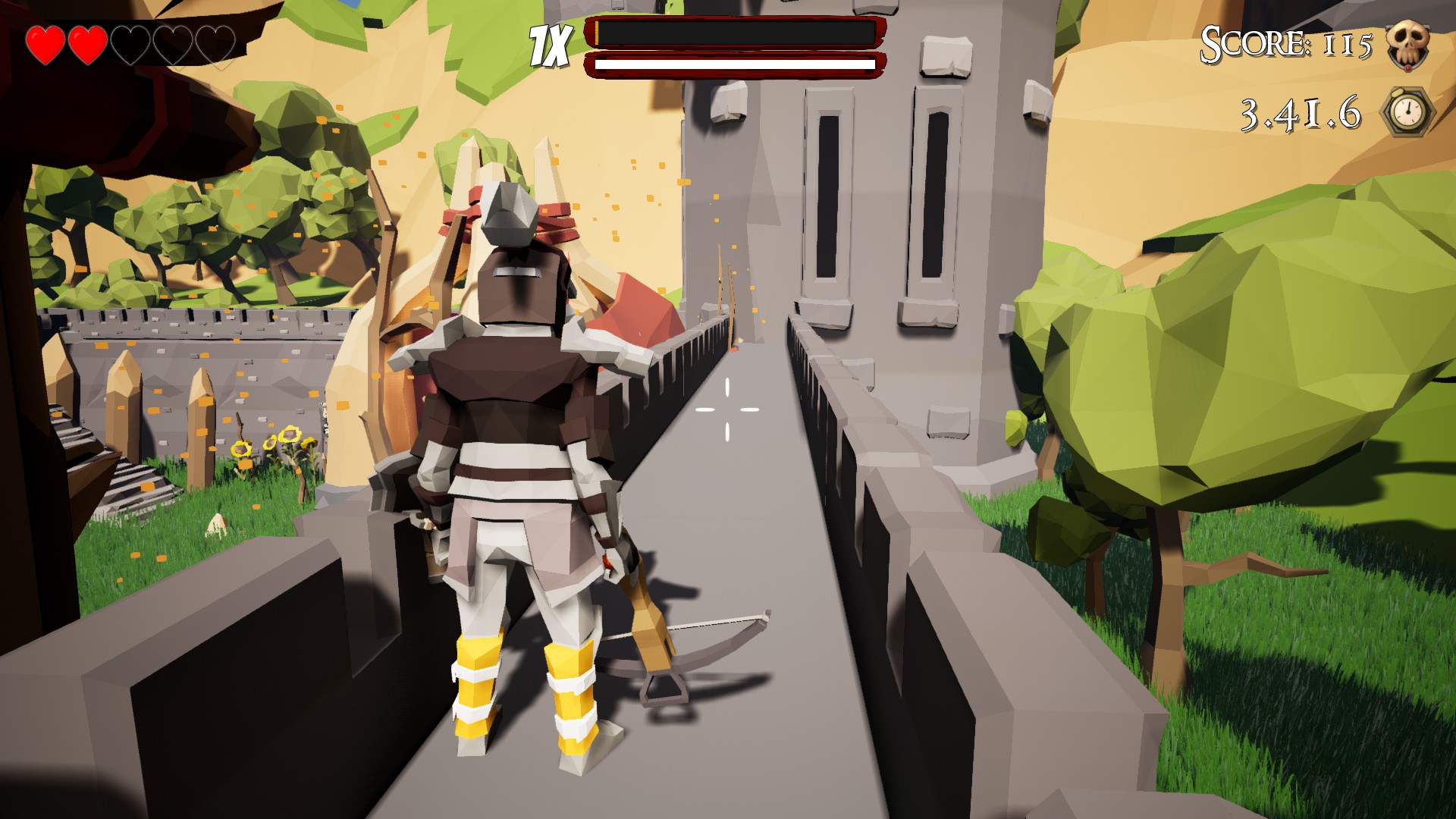 Since it's in Early Access, bugs are to be expected. During my playtime, I found two bigger bugs and the game even crashed on me once, but after that, I didn't notice too many issues. I'd like it if the game would offer you to turn down specific settings in the menu for graphics and sound levels as explosions can be super loud at times even when everything else is quiet. At the same time, the game struggles from janky controls that you inevitably get used to… but it's annoying when it feels wobbly and when you suddenly fall down when it clearly looked like you could make that jump. Pair that with the crossbow-aiming that takes a lot of practice to get used to and the third-person perspective, which is fun at first but gets annoying eventually, and you essentially have a game that doesn't feel as polished as it should be at this stage. I mean, it's in Early Access, sure, but I still would have liked it if at least the controls were polished enough at this stage or if you could switch from Third Person to First Person.
Either way, Sherwood Extreme was fun to play for a while and it's free-to-play on Steam. I wonder what sort of new content they'll add next patch! I'd say that it's very much worth trying out this title, especially as it's free to play and quite fun.
Cheers!
This post was first published on Indiecator by Dan Indiecator aka MagiWasTaken. If you like what you see here and want to see more, you can check me out on Twitch and YouTube as well. If you find this post on a website other than Indiecator.org, please write an e-mail to me. Thank you!