So, last month's Choice was really good and this month just continues this trend – and I'm all for it. As always, I've got a ranking here but honestly, it was a bit hard for me to rank these since I'm really looking forward to playing all of these games!
| Name | Developer | Genre | Rank |
| --- | --- | --- | --- |
| Carto | Sunhead Games | Adventure, RPG, Puzzle | 1 |
| Superliminal | Pillow Castle | Puzzle | 2 |
| Nowhere Prophet | Sharkbomb Studios | RPG, Turn-Based, Strategy | 3 |
| Drake Hollow | The Molasses Flood | Action, Adventure, Co-Op, Colony Sim, Base Building | 4 |
| Out Of Space | Behold Studios | Strategy, Co-Op, Simulation | 5 |
| Last Oasis | Donkey Crew | Action, Adventure, RPG, MMO, Survival, Open World | 6 |
| As Far As The Eye | Unexpected | Strategy, Simulation | 7 |
| We Need To Go Deeper | Deli Interactive LLC | Action, Simulation, Strategy | 8 |
| Blue Fire | Robi Studios | Action, Adventure, 3D | 9 |
| Bloodstained: Ritual of the Night | Artplay | Action, Adventure, RPG, 2D | 10 |
| Cepheus Protocol | Halcyon Winds | Action, Adventure, Strategy, Simulation | 11 |
| Encodya | Chaosmonger Studio | Adventure | 12 |
For starters, Carto is amazing. I covered it in the Steam Game Festival once before and absolutely loved it. In Carto, you basically shape the world around you using map pieces and solve puzzles that way. It's really adorable and fun and I only played a demo so I'm looking forward to the full release. Now, ideally, I would have placed all of the games at Rank 1… up until We Need To Go Deeper… but I'm not sure if I can do that. Either way, I'm super excited for Superliminal as well, which I also covered in that Steam Game Festival. It's essentially a First-Person Puzzle Game that messes with your head by making you move objects closer to or further away from you to increase them in size or place them in your surroundings. It's all about perspective and super interesting and it worked really well in the demo. Again, I'm looking forward to playing the full game!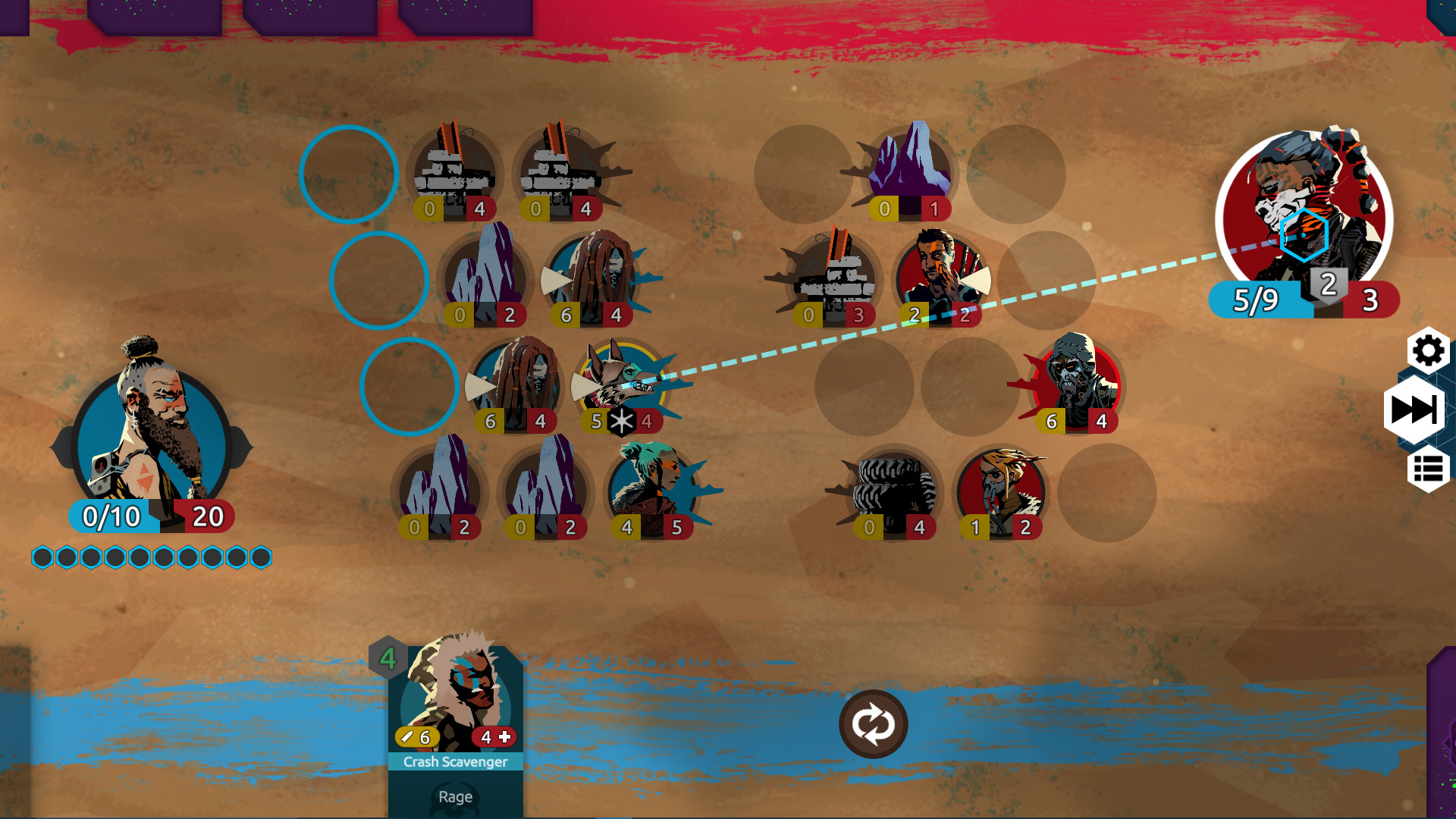 I first saw Nowhere Prophet over at Splattercat Gaming quite a while ago and had it wishlisted for ages now but never got around to grabbing it. In Nowhere Prophet you essentially have your followers and squads to use in battle and on your journey. You manage your caravan, fight gruesome battles, make tough choices, and essentially try to survive in a vast and dangerous post-apocalyptic desert world. I really liked how it looked and am looking forward to playing it, especially since I've been itching to play games like these for a while again… and it's gonna fill that gap quite well. As far as Drake Hollow goes, I did already review it back in October 5th, 2020, and I absolutely loved it. After my review, they released a bunch of Quality of Life updates that improved the issues I had with the game, so that's quite nice. In Drake Hollow, you essentially take care of the Drakes in The Hollow, a mystical world enveloped in a dangerous mist. You build up a base, take care of the Drakes, go out to explore, and try to make your way back to fend of dangerous monsters that threaten the lives of the adorable Drakes… and that also try to destroy your base. You can play it with up to four other people and me owning the game already means that I can give it to a friend and we can play it together sometime!
Out of Space is a game I first saw over at Stumpt where you're essentially in a space station that is dirty and needs some cleaning… But there are also aliens… and you need to take care of food, your stamina, money, and space. It basically gets very chaotic, especially since you can run out of space quite easily in outer space. Last Oasis on the other hand is something that looked interesting… but I'm worried that it may not be exactly up my alley. I mean, it looks super rad and the premise of it of building mobile bases and surviving in this vast yet beautiful world sounds incredible! But at the same time, I heard some bad things about it and who knows how active this MMO actually is!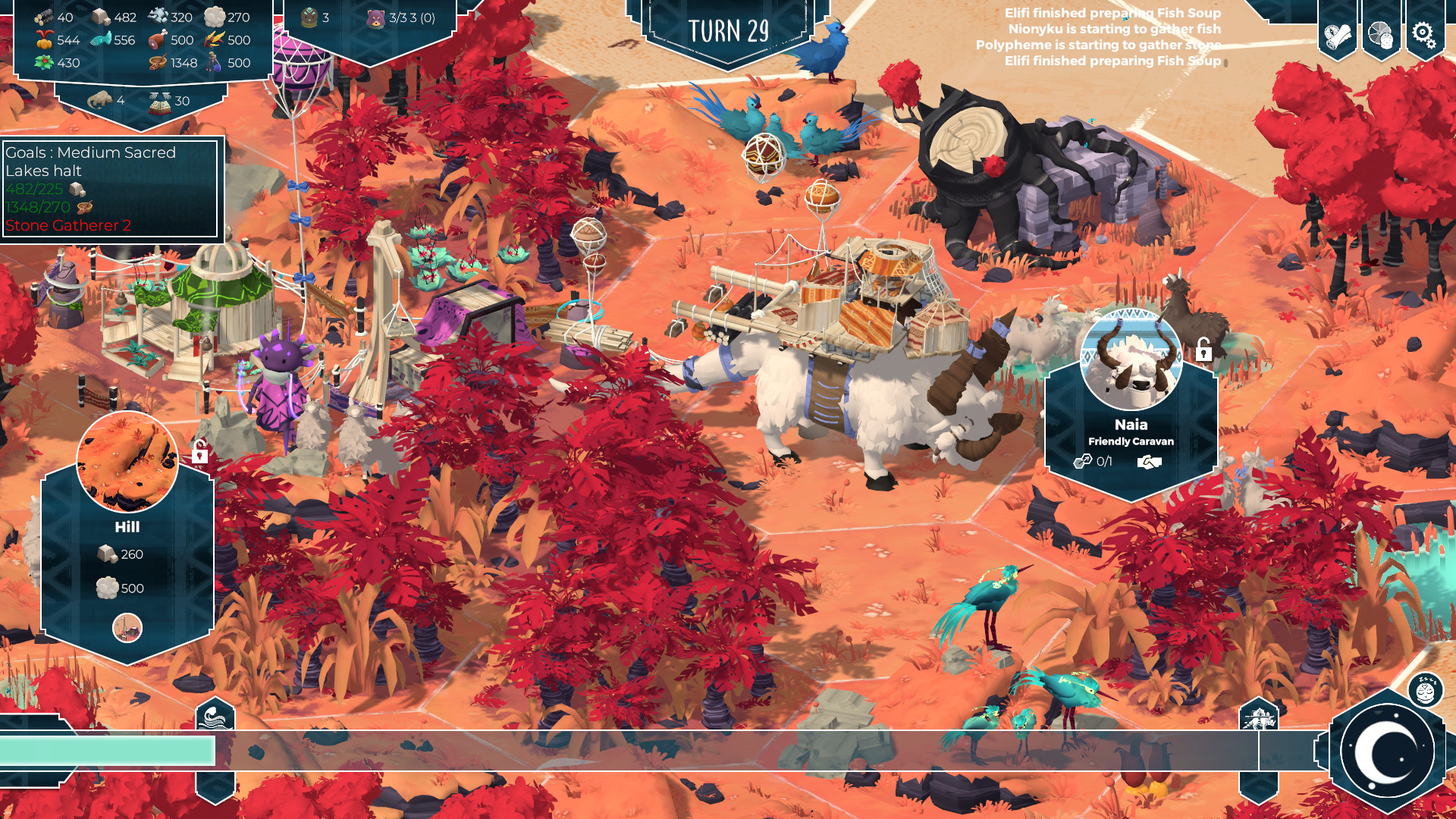 As Far As The Eye is a Singleplayer Strategy Survival game where you build a mobile village and travel with your tribe toward the centre of the world, called The Eye. It mixes roguelike mechanics with turn-based resource-management stuff and a lot of different situations and difficult choices… and it just looks very interesting. I had it wishlisted for a while but the price tag made me wonder if it's gonna be worth it or not. I mean, I dig the premise but what if I don't like it and can't refund it? Anyway, glad it's in here. Looking forward to this. And then there's We Need To Go Deeper, a game that looks fun. I've been aware of it but I haven't actually seen much of it, mostly as I was trying to avoid spoilers. I mean, it could be very cool to play it sometime but as far as I know, it's supposed to be played with 2-4 players but it will probably be hard to get some people to play it together with me.
Blue Fire is a game that I would have liked to try out myself but the demo got removed during the last Steam Game Festival, so that was a bummer. It looked like a 3D Hollow Knight but apparently, it's kind of short and the healing mechanic in this game seems to be frustrating, from what I've seen. I guess I'll be able to see if the rumours are true or if the full release is just better. Bloodstained: Ritual of the Night is… probably not up to my alley? It reminds me of Vigil but I'm honestly not quite sure if I'll really like it, even if I enjoyed Vigil. I mean, I'll see once I'll play it!
Last but not least, Cepheus Protocol is an Action-Adventure game that is inspired by classic RTS games. The graphics certainly look inspired and the premise of a virus that turns humans into monsters is… something. I don't want to trash this game too hard without playing it but it looks a bit trashy and it's still in early access, so it's not super finished yet probably… but it's getting frequent updates, so who knows? Maybe this is actually a gem. Meanwhile, my expectations for Encodya are somewhat low. It's Chaosmonger Studio's first game and was funded through Kickstarter, I believe. It's a point n click adventure set in Cyberpunk-Berlin in 2062. I don't like the art style, to be honest, and I'm a bit unsure about this game as I didn't really like Clunky Hero by the same studio (their second game), so… I don't know. We'll see how it goes.
So, overall, this month's packed with a lot of great games… and two titles that I'm not 100% sure about. I'm probably gonna grab this month's Choice and I'll see if I can cover some of these titles in some reviews sometime soon. Are you gonna grab any of these? I'd love to hear! How would you rank them?
Cheers!
This post is part of the Blaugust 2021 event. For more information on that, check out this post!
This post was first published on Indiecator by Dan Indiecator aka MagiWasTaken. If you like what you see here and want to see more, you can check me out on Twitch and YouTube as well. If you find this post on a website other than Indiecator.org, please write an e-mail to me. Thank you!