For today's post, I wanted to talk about Eastward! This is a game that I've been excited about for ages but it only recently came out and while I'm in love with it, I've only scratched the service of it so far (currently 8 hours in btw), so I don't have quite enough playtime to review it. Ideally, I'd like to play through it before I write my review,… but for now, I'm gonna cheat a little bit by fanboying over this beautiful little game in one of these posts while I share my first impressions, obviously without spoilers!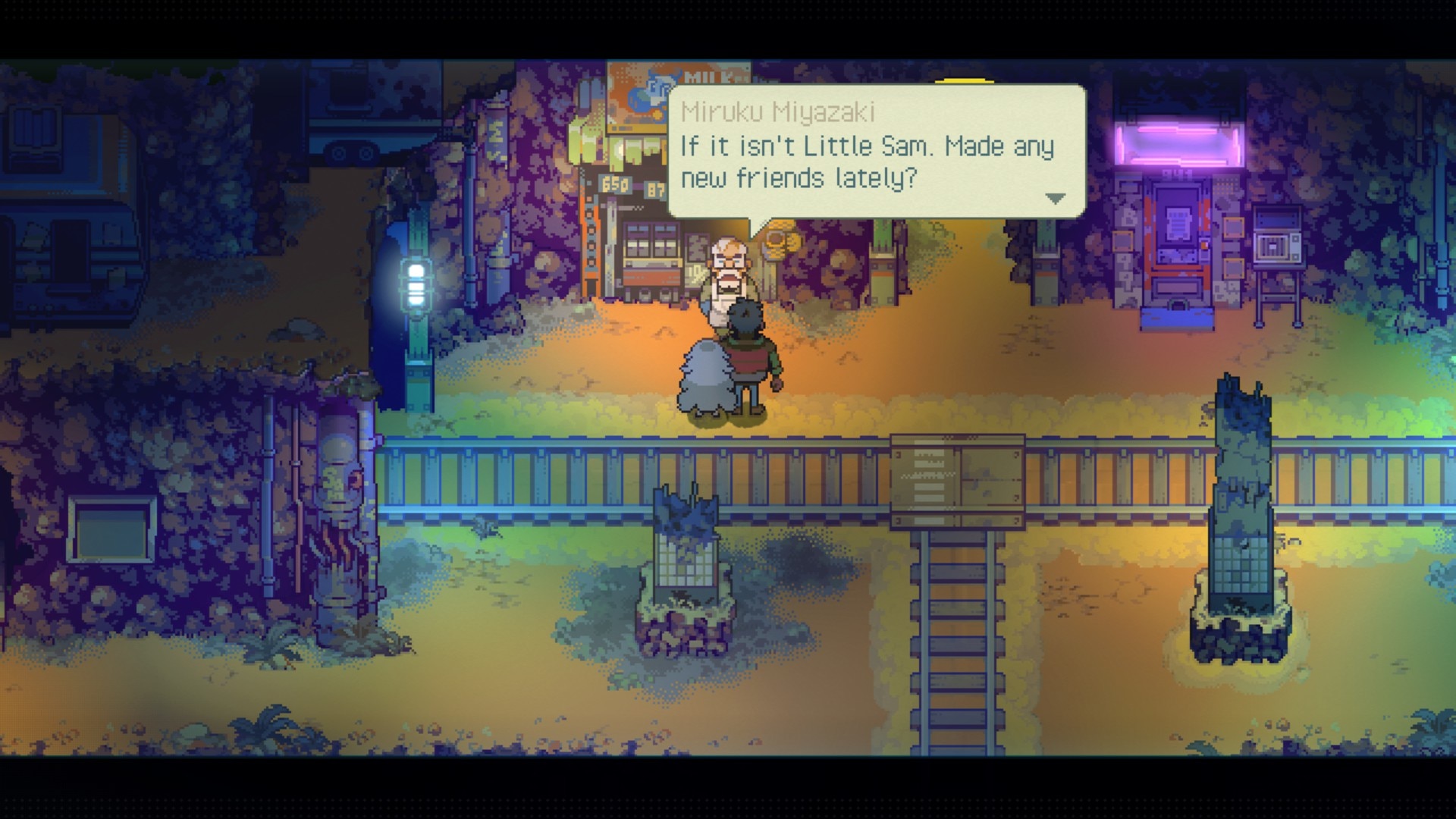 Eastward is an Adventure set in a (I wanna say) "Studio Ghibli"-like world. I can't talk about the story but saying that it's about a journey would probably be quite possible the easiest yet most accurate way of describing it. In Eastward, you play as John and Sam who visit different places in the world on the brink of collapse… and you meet lots and lots of interesting people, fight monsters, solve puzzles, and I guess you save the world? The game also features a game in the game, Earthborn, which kind of reminds me of Dragon Quest and other RPGs in the genre, referencing a lot of its mechanics, characters, and all of that. While I've already sunk eight hours into Eastward, I'm pretty sure that at least two of those have been spent dying in Earthborn, so… yeah.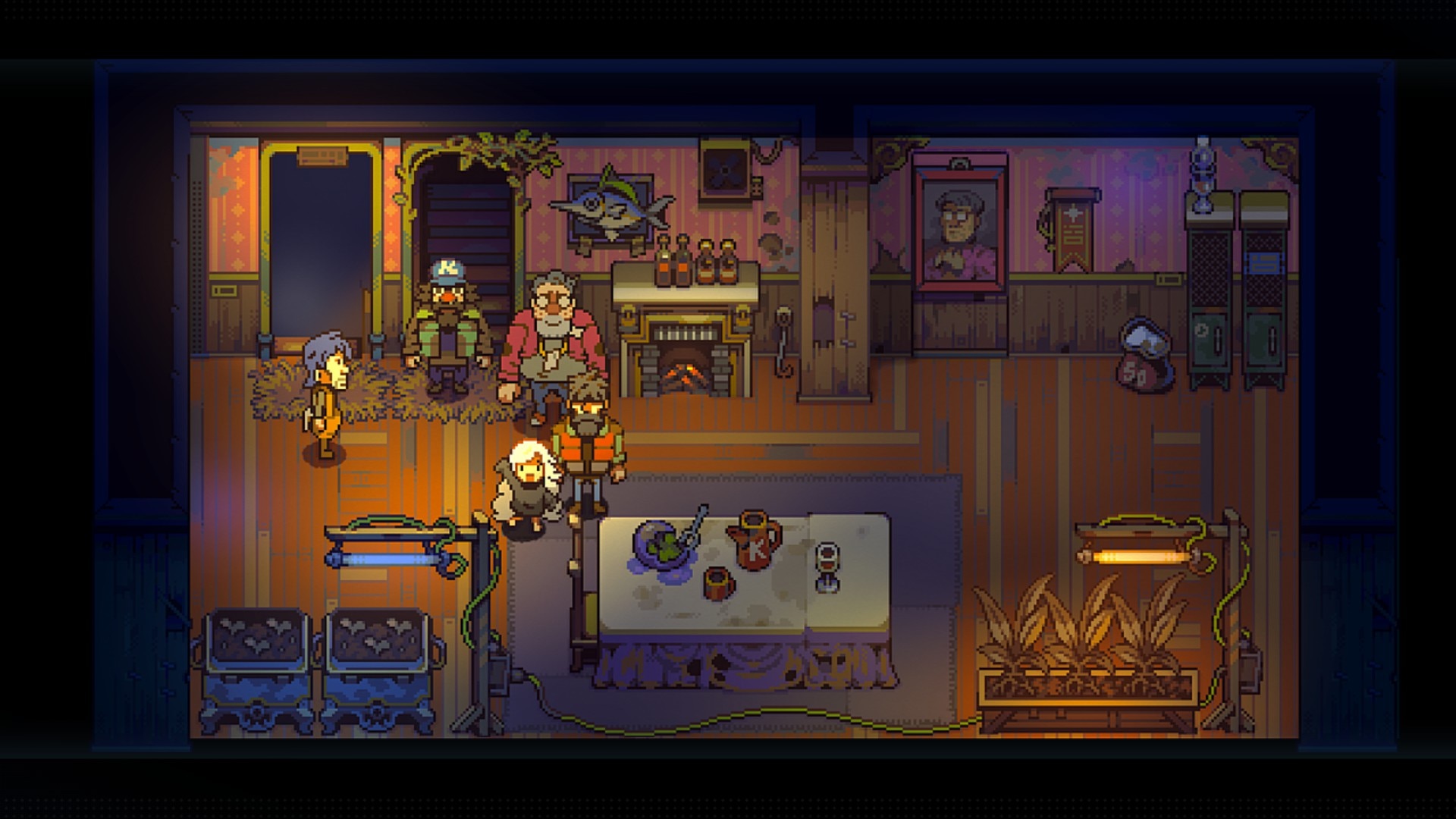 The game is apparently 30 hours long, features amazing art, cute minigames, funny jokes, amazing characters, and a lot of interesting lore. Quite honestly, I've been hyped for this for years now and have been not disappointed at all. In fact, this game surpassed my expectations. The amazing Pixel Art works wonderfully for the game. The light effects and the colours work incredibly well to highlight the art style's strengths. Similarly, the music is superb and I'm probably going to buy the soundtrack as well soon! You can also cook food in the game and based on your skills with it and based on the ingredients you choose, the food has different effects, shielding your health, healing you or buffing your different stats. Combat is relatively simple. Puzzles are quite easy most of the time. What's important though is that the game is very enjoyable and I'm having a lot of fun, maybe because of the simplicity of the game.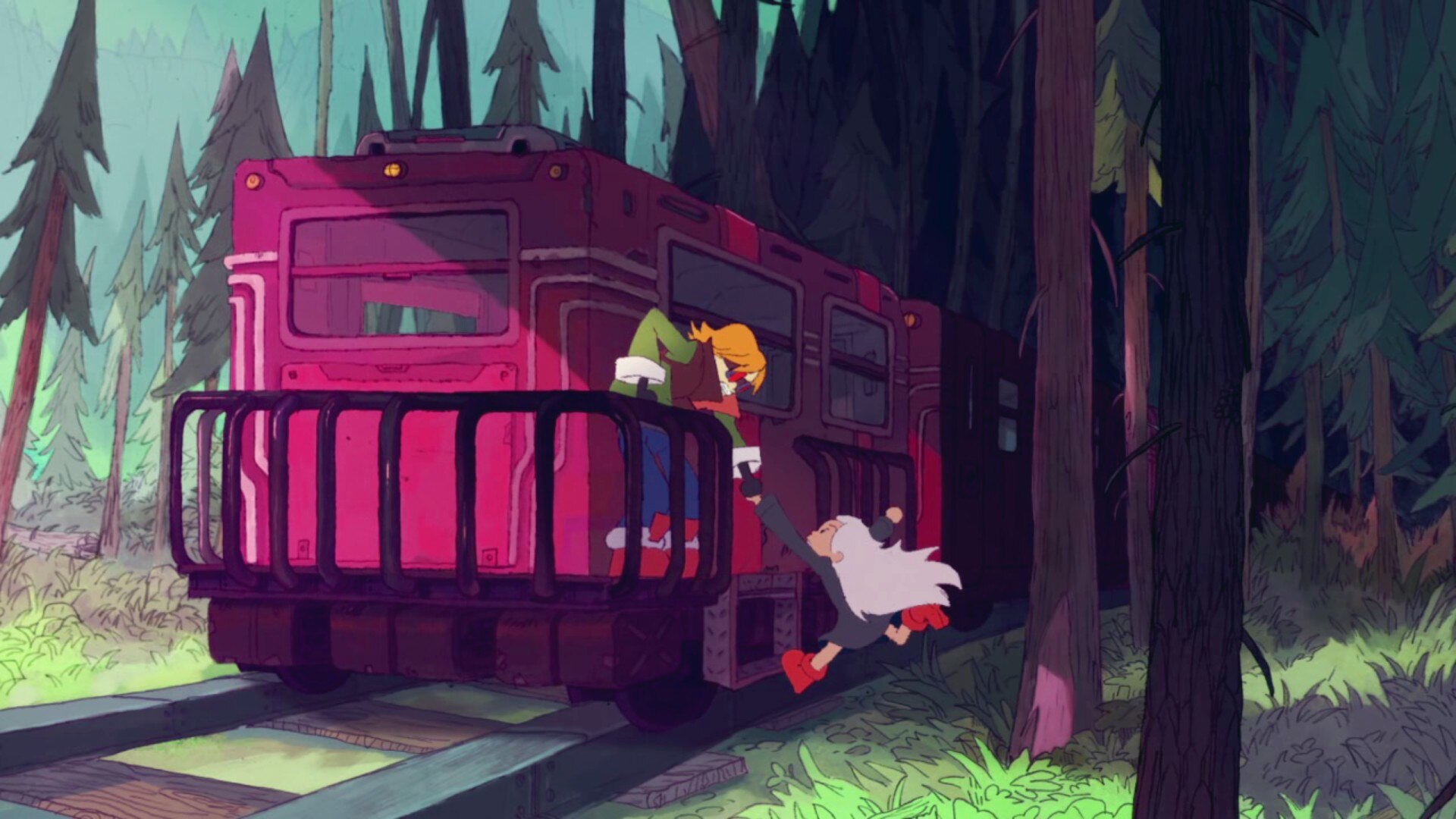 I've been asked multiple times if the game is worth 25 bucks and I answered every single time that I'm in love with it and that I can objectively say "hell yeah unless you hate good games". You can check Eastward out for yourself on Steam! I'm also currently playing through it on Twitch – in case you wanna see me play it. Once I'm done playing through it, I'll review it properly over here, going over potential flaws (that I have yet to find) and even more strengths!
Cheers!
This post was first published on Indiecator by Dan Indiecator aka MagiWasTaken. If you like what you see here and want to see more, you can check me out on Twitch and YouTube as well. If you find this post on a website other than Indiecator.org, please write an e-mail to me. Thank you!