I'm a bit disappointed by this month but I won't pause it for a bunch of reasons. I kind of feel bad about adding more games to my already "big-enough" backlog… but then again, Katana Zero, The Textorcist, and Amnesia: Rebirth are great, so… ugh, I'll go for it again. Regardless, this month has been a bit disappointing as I figured that they'd add more horror games or any sort of thrillers, spooky games, or whatever. This month seems to follow the trend of adding some cool indies and then filling the rest up with older games. Naithin goes more into detail about this in his post, so I can recommend checking that out, but while he's pausing this month, I'm still going to grab it.
| | | | |
| --- | --- | --- | --- |
| 1 | Katana Zero | Neo-Noir, Action, Platformer, Time-Manipulation | Askiisoft |
| 2 | Ring of Pain | Roguelike, Card Battler, Dungeon Crawler | Twice Different, Simon Boxer |
| 3 | Amnesia: Rebirth | Atmospheric, Horror, Adventure | Frictional Games |
| 4 | The Textorcist | Typing, Bullet Hell | MorbidWare |
| 5 | Black Future '88 | Synth-Punk, Roguelike, 2D, Action Shooter | SUPERSCARYSNAKES |
| 6 | 112 Operator | Emergency Service Simulation | Jutsu Games |
| 7 | Syberia 3 | Point n Click, Puzzle, Adventure | Microids |
| 8 | Garage: Bad Trip | Top-Down, 2D, Action, Shooter, with Zombies | Zombie Dynamics |
| 9 | John Wick Hex | Strategy, Action, Time Manipulation | Bithell Games |
| 10 | Guts and Glory | 3D, Gore, Parkour… Basically 3D Happy Wheels | HakJak |
| 11 | Hiveswap Friendsim | Homestuck/Hiveswap, Visual Novel | What Pumpkin Games, Inc. |
| 12 | Tools Up! | Casual, Local Co-Op Only, Simulation | The Knights of Unity |
So, right from the get-go: Katana Zero (Frosti's review) – Very nice game with an interesting premise, super cool aesthetic and a game that I haven't seen at all yet! I'm looking forward to it. Next up, Amnesia: Rebirth – I'm a huge scaredy-cat, so playing Amnesia: A Dark Descent again will be horrifying… and then I'll need to play A Machine For Pigs as well… and then I'll need to play Rebirth, I guess. In a way, it's like having the collection completed and finally opening it up, removing all of its value. Hell yeah! And well, I already own it but let's just set that aside for now… Ring of Pain is amazing. I wrote a review on it a while ago and can highly recommend it. This copy will probably go to a friend of mine. If you're a streamer, this game actually has a very interesting integration + extension for your viewers where they draw the art for the monsters that appear in-game. So far so good, these three games are already making the bundle worth it for me. Initially, I wasn't sure if I'd rather just wait for a sale on Katana Zero and Amnesia: Rebirth but… given their popularity, I doubt that that sale will come anytime soon. From what I've heard, Katana Zero is well worth the full price, so I gotta grab the bargain here.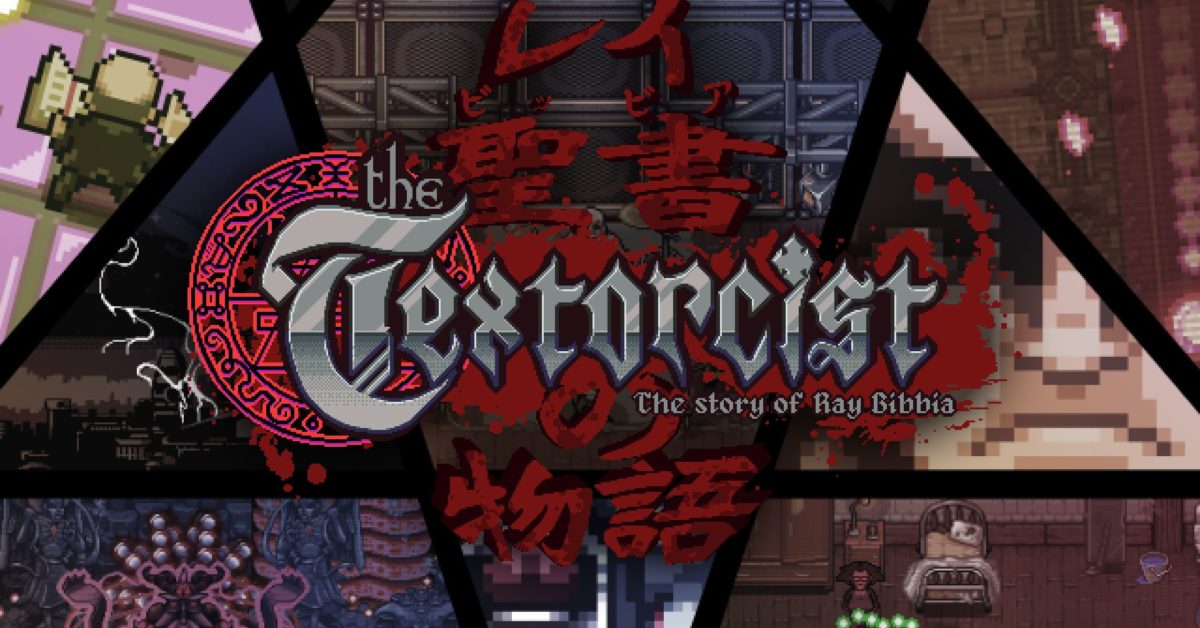 I heard great things about The Textorcist and have been meaning to try it, so I'm looking forward to getting my hands on it… But given how fast I can type, I'm not sure yet how engaging this game will be… I guess I'll see! Black Future '88 is another action-roguelike of sorts and I'd like to say that it may be akin to Neon Abyss given its aesthetic and stuff… but it's very different judging from the description and screenshots and stuff. 112 Operator is an Emergeny Service Simulation game and I'm intrigued by it, especially with how positive the reviews are. I'll have to see how I'll like it.
And well, Syberia 3 is gonna complete my collection of the games. The first two games are already in my library since they were free on multiple platforms, including Steam. Previously, I just grabbed the first two games because freebies are… free… and it's nice to get free things? Idk. I never planned on playing the games but since I now own Syberia 3 that may change, especially since Syberia: The World Before is gonna come out eventually and I really wanna know what the franchise is about. Heck, there's even a demo out now for Syberia: The World Before! Garage: Bad Trip might be fun. I have too many Top-Down Shooters in my library but "hey, this one has zombies!" – so I'm not super excited to play it but it still looks fun… I'll get to it eventually.
At last, the games that I'll most likely give away… John Wick Hex is… honestly, I don't care about this too much. The Time Manipulation mechanic seems interesting but reviews criticize the game exactly because of said mechanic… at the same time, I've never seen a John Wick movie before, so I don't get what the hype is about. Guts and Glory is basically 3D Happy Wheels and it may be fun for a while or maybe even a bit nostalgic but I'm frankly not particularly interested. Hiveswap Friendsim is a visual novel about making friends… but it's set in the Homestuck/Hiveswap universe, so… honestly, I don't care about this all that much since I never got into the Homestuck/Hiveswap thing… I mean, the fandom is quite… something from what I've heard and seen, so I'm not gonna hate on it (mostly for my own safety) but it certainly isn't something that I'd like to get into. Tools Up! is worse. It's a local co-op only game that does have Steam Remote Play Together but given how buggy that can be, I don't really want to give this a try. Since I don't own multiple controllers and since I don't have friends that do have controllers themselves… I won't be able to play this game, essentially, unless I go solo, which would be sad.
Oh well, overall this month has some great titles in there (Rank 1 to 4) as well as some interesting ones (Rank 5 to 8), so I'm going to grab this month for sure. But I would have loved to see more horror games this time or darker games in general. Imagine having Amnesia: Rebirth and SOMA in here at the same time and then you also get the first Dark Souls game. Then there's some Indie Games and well some other less known titles from the Trove potentially… I don't know. I personally agree with Naithin's idea that decreasing the quantity but increasing the quality of titles would be very beneficial for Humble Choice. 12 is such a huge number and since I can grab 12 all the time, I don't really find it all that fitting… It's not a choice anymore of whether or not I'll grab this title or the other. Now, it's a choice of whether or not I'll pause or not. As for whether or not I'll cancel it all together… I honestly don't mind pausing it here and there. There's no repercussions for pausing it and no bill or anything, as far as I know, so sticking around seems fair enough, in my opinion.
Cheers!
This post was first published on Indiecator by Dan Indiecator aka MagiWasTaken. If you like what you see here and want to see more, you can check me out on Twitch and YouTube as well.