WorldBox has been a title that I've been eyeing for quite a while now and it's finally out in EA! WorldBox is supposed to be the ultimate God Simulator – a game where you aren't limited by quests or resources and can let your creativity unfold. Originally, the first prototype was created in Flash in 2011 and launched on Newgrounds in 2012. Five years later, in 2017, they started working on WorldBox again before releasing an Android version… and well, now it's out on Steam, although in Early Access – hence, here are some thoughts!
Developer: Maxim Karpenko
Publisher: Maxim Karpenko
Genre: Early Access, God Game, Sandbox, Pixel Art, Indie
Release Date: December 2nd, 2021
Reviewed on: PC
Available on: PC (Win, Lin, Mac), Android, iOs
Copy was purchased.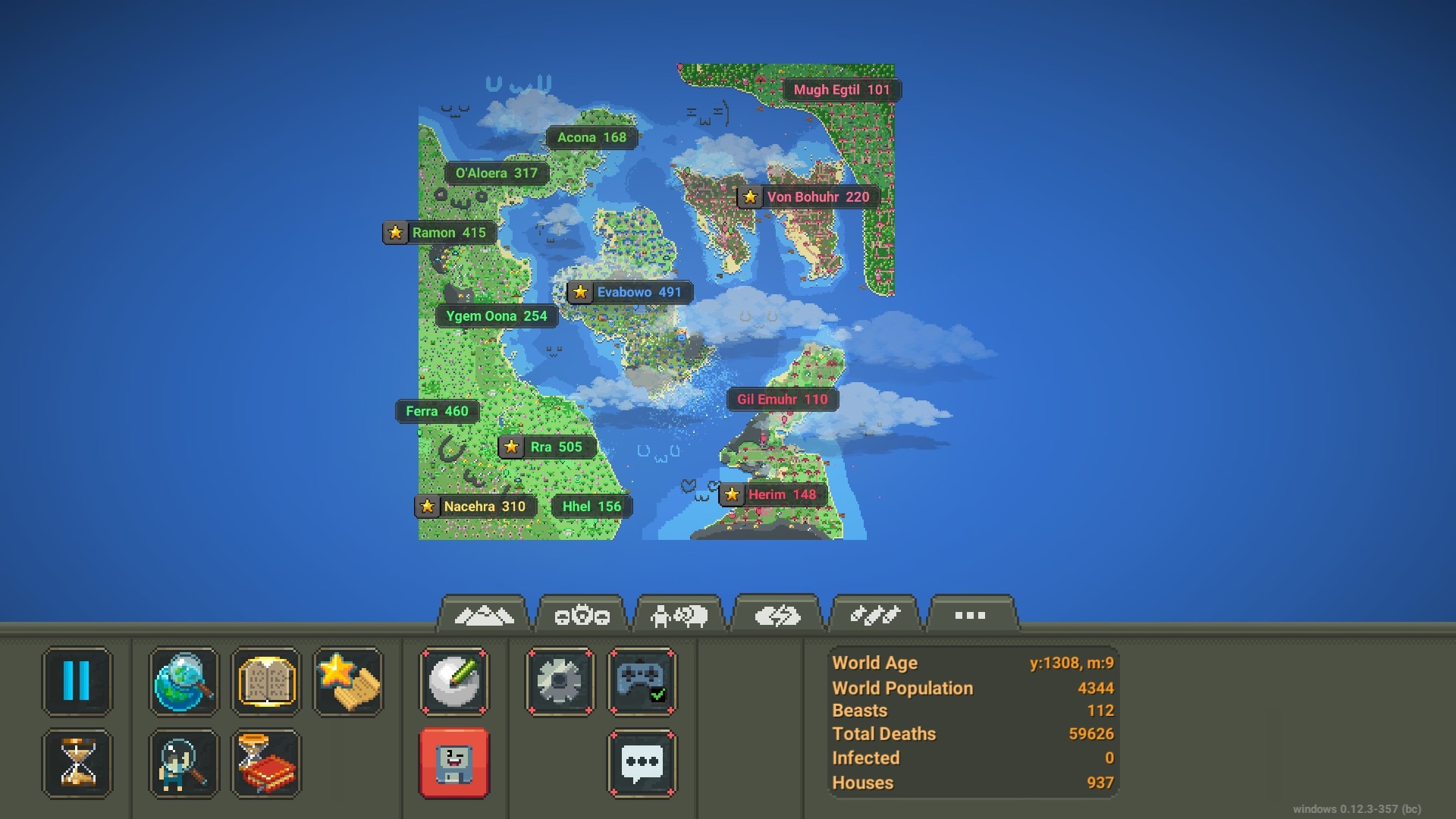 At its core, this is a Sandbox game that is all about freedom. Create a world, populate it, watch it, destroy it! The idea is really just that: You're a god. You're not bound by limitations such as resources or quests or anything like it. You can do whatever you want! Put piranhas on the lands, sacrifice sheep, smite humans, pit elves against the dwarves, and so on. The possibilities are endless! And well, you can empower units, unleash monsters and spread plagues to destroy all of this. After cleaning the canvas with bombs and nukes, you may even try to populate it again with a completely new species – or you may shape a new world and terraform away in a new map as if nothing had happened. The choice is yours!
The world that is being simulated here also has some interesting mechanics, though, that make it feel somewhat alive. All the creatures in the world have traits and needs. Animals may need food. Kings may get greedy. Kingdoms may expand and fall. Towns may rebel. As time goes on, cities will expand and based on available resources, your population may equip themselves with weapons and armour pieces while also building up new buildings. It's incredibly interesting to see that even elves go into the mines or that even dwarves can build pretty houses.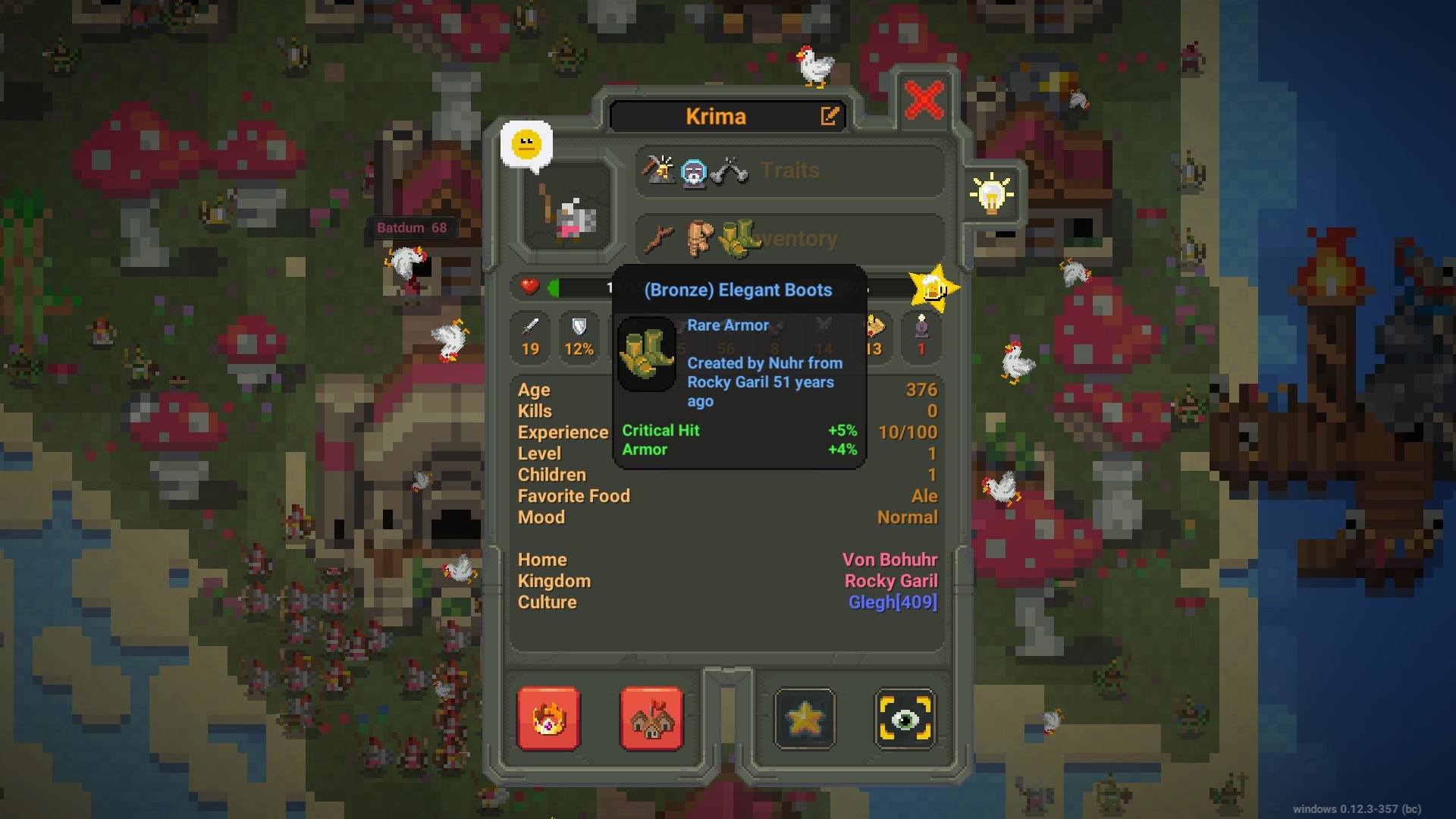 My main issue with the game is, however, that the options are "too free" if that makes sense. Not being able to create quests or to play a story mode of sorts makes this feel like just a sandbox game. It's as if you're playing Minecraft in Creative Mode… and there's nothing else. You get a flat world and build up stuff but most people most likely would hate that, wouldn't they? Games like Terraria and other Sandbox titles have their limitations, yes, but even they are loved and adored because of the creativity you can express within those boundaries. Hence, I feel as if this game needs something to inspire you or maybe some sort of mode or option or anything really that either gives you input or limits your gameplay a little bit so that you can enjoy the game – even if it's optional.
On another note, you can speed up the game up to 5x the speed but I'd like it even better if you could fast forward X years or if you could speed it up even more than 5x. Also, I find stats and whatnot interesting on these characters but not being able to control units directly and not being able to change stats is kind of an oversight when it comes to "The Ultimate God Sim". At least you can summon a giant crab and control that as you destroy stuff but it's not the same as controlling a warrior of sorts. I'd also like to see other races or an option to turn off violence completely, allowing orcs and elves to coexist, etc.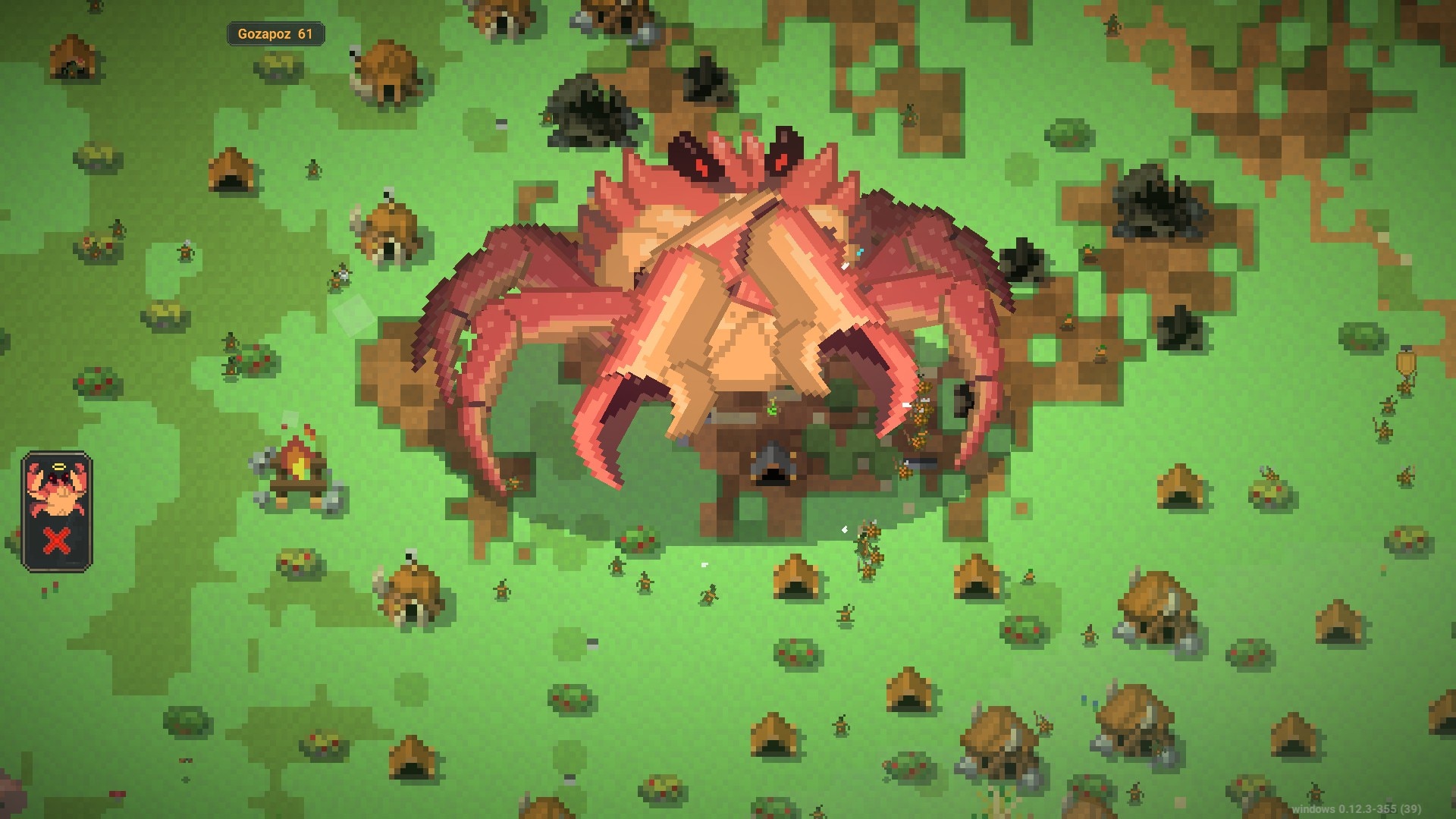 WorldBox may miss some features here and there but so far it's already really polished – and it's not even been in Early Access for that long. I'm looking forward to seeing what the finished product will be like, even if the current game is "too free" for me in its current state. Even if I criticized it so much earlier, I still really liked it and can really recommend checking out WorldBox.
Cheers!
This post was first published on Indiecator by Dan Indiecator aka MagiWasTaken. If you like what you see here and want to see more, you can check me out on Twitch and YouTube as well. If you find this post on a website other than Indiecator.org, please write an e-mail to me. Thank you!