Another month means another Humble Choice post and I wasn't too sure if I want to continue these posts as the tables are annoying and while I do enjoy them, it feels a bit weird to have to get them out on a specific date and stuff… but recently, someone in my stream told me that their boyfriend enjoys these posts, so that kind of motivated me to continue them. Shoutout to that person! If you think I'm talking about you, shoutouts to you, too! Appreciate it.
That being said, this month's a doozy!
| Rank | Game Name | Developer | Genre | Reviews by… |
| --- | --- | --- | --- | --- |
| 1 | Forgive Me Father | Byte Barrel | Action, FPS, 3D, Retro, Shooter, Horror | TBL |
| 2 | Crown Trick | NEXT Studios | Turn-Based, Indie, Roguelike, RPG | TBL |
| 3 | Just Cause 4: Complete Edition | Avalanche Studios | Open World, Action, Sandbox? | StalkingVengeance |
| 4 | INDUSTRIA | Bleakmill | Dystopian, FPS, Sci-Fi, Action | TBL |
| 5 | shapez (+DLC) | Tobias Springer | Automation, Basebuilding, Resource Management | TBL |
| 6 | Crusader Kings III | Paradox | Medieval, Grand Strategy, RPG | Paeroka |
| 8 | The Dungeon of Naheulbeuk | Artefacts Studio | Turn-Based, RPG, Adventure | TBL |
| 8 | Descenders | RageSquid | BMX Racing, Sports, Action? | Naithin |
TBL = "to be linked" – I'll link to them once they're public.
As I already mentioned, I'm quite excited about this month's Choice. We not only have a bunch of nice Indies here but I also don't own any of the games this time around. Still, one might argue that my low placement of CK3 is a bit questionable here… but… I'll get to that.
First, though, I'd like to mention that Owl and the other Blaugustans are doing reviews on these games again and if you're into that, I'd recommend checking those out once they're out. I'll probably add another column as time goes on to the table up at the top there to link to a bunch of reviews here once they're out!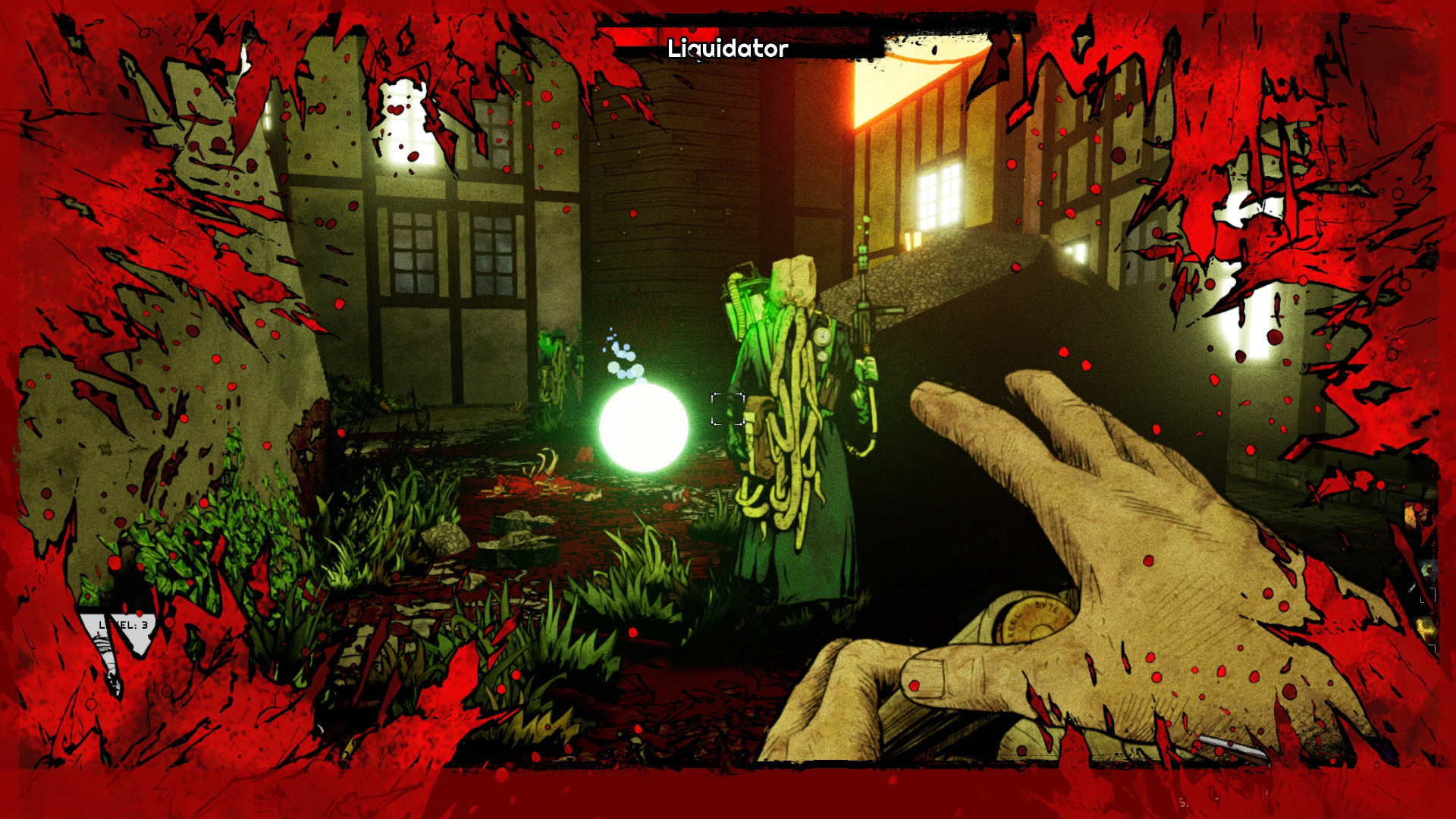 Anyway: The Ranking, right? It's up there and I assure you that everything is where it's supposed to be!
First of all, "Forgive Me Father" is a Lovecraftian Retro Shooter with Horror elements developed by Byte Barrel. I previously played its demo and it felt honestly really good. I'm honestly surprised that the game not only came out already this year… but it also is in Humble Choice now… That's whack! (Do people still say that?)
And then… Crown Trick. I have heard good things about it and it is a roguelike… so… yeah, probably up my alley. What I found really interesting about this one is that it is turn-based but not in a "you move, then they move" kind of way but rather in a "you move and the dungeon moves, too" type of way. At least that's what the store page says but maybe I'm misunderstanding this…
My point is that I really liked Crypt of the Necrodancer – apart from the Rhythm part… and there was this Bard character that essentially made it so that the beat would only continue when you moved… and that was really fun, actually, so I look forward to that!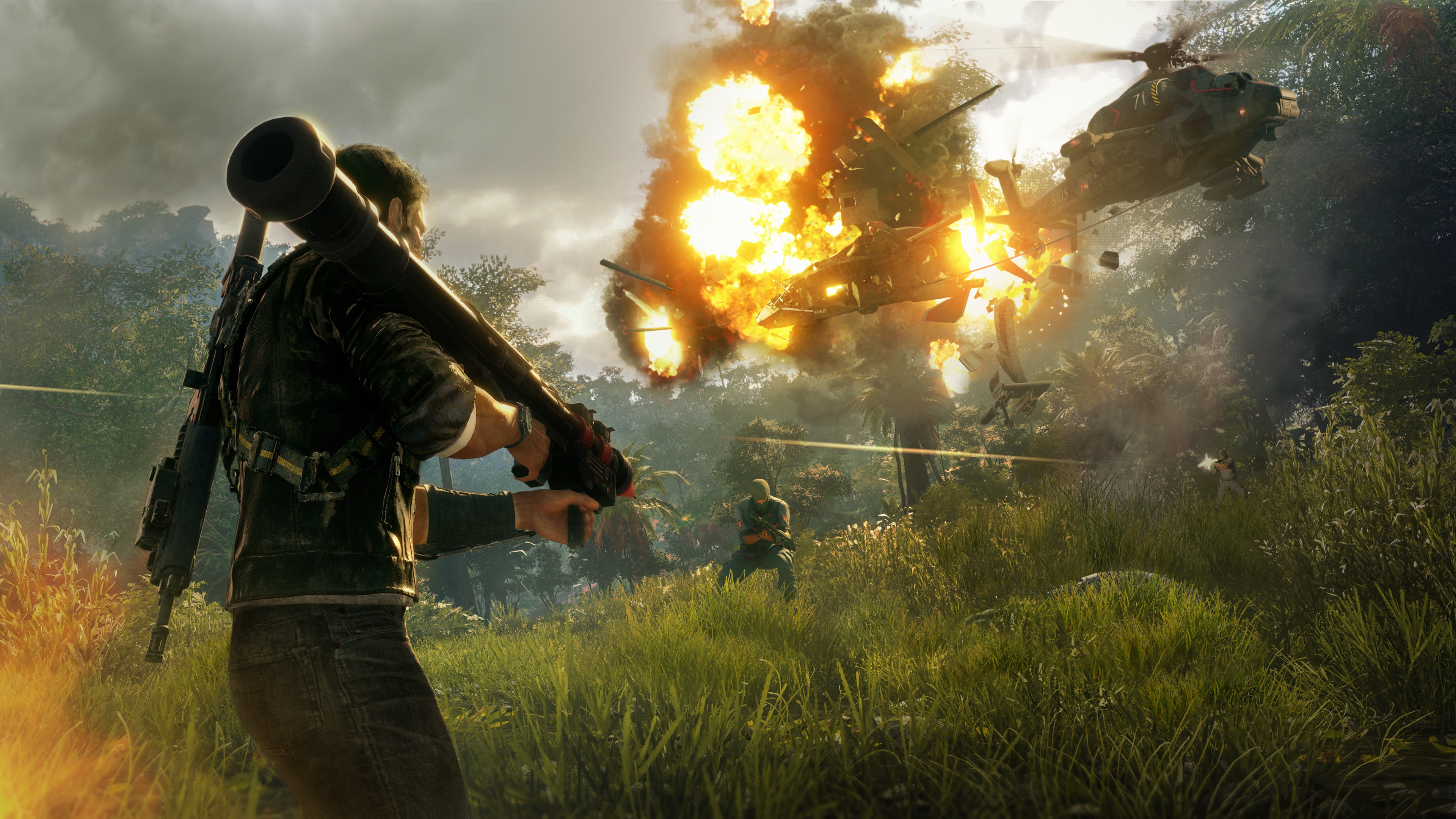 And well, Just Cause 3 was amazing when I played it in 2016 for the first time and it was quite a lot of fun when I last played it in 2018… and I'd imagine that the adventures of Rico Rodriguez only get better in Just Cause 4.
For anyone that doesn't know the Just Cause franchise: It's chaos. You liberate areas by blowing things up and you can attach ziplines to people and drag them around in a way that makes it seem almost normal. JC3 was quite a blast… and JC4 is its older brother that I didn't know of… and it's the complete edition, so about 70€ worth of content (+ 7 other games) for just 8 backs??? Hell, yeah!!
And just …cause… I can, I decided to not put CK3 up here. I was tempted at first because I know that I'd technically love it but… CK2 was just so darn complicated and hard to get into… and I never understood it, so now CK3 is gonna chill on the 6th spot.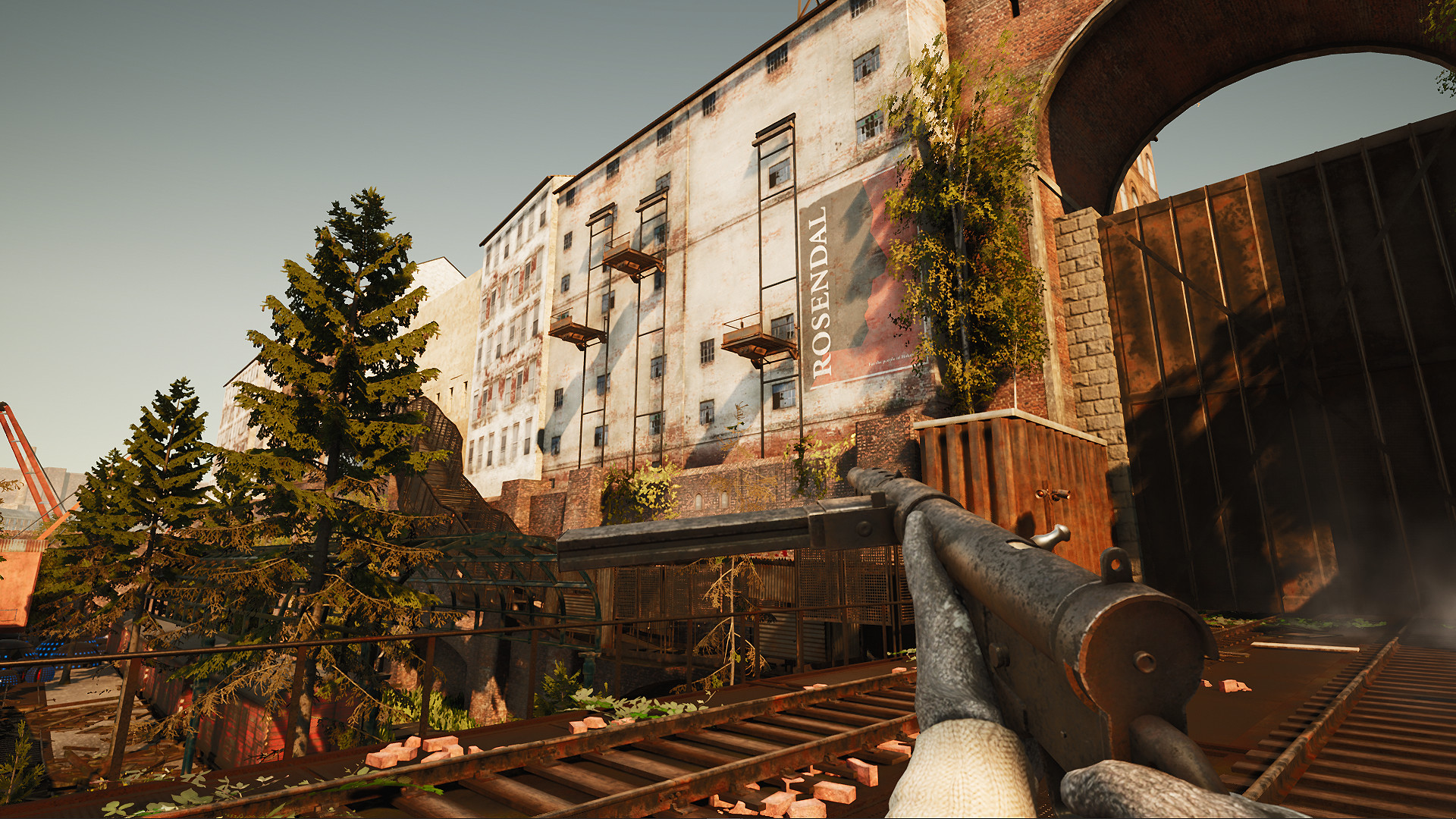 INDUSTRIA is something I've never heard about but the store's description makes it seem like a cool entry. You enter a parallel world through East Berlin and basically face off against enemies near the end of the Cold War. I mean, it's an interesting concept and I like the weapons from that era… I loved Dino D-Day unironically. Also, this game has robots, so I'm looking forward to seeing how that works out.
Meanwhile, shapez is about automating stuff and I played the demo of it ages ago but didn't actually write about it… I may do that at some point, I guess? I really did enjoy the demo, though, but the top spots were already taken, so it's on this one now… "tehee pero"?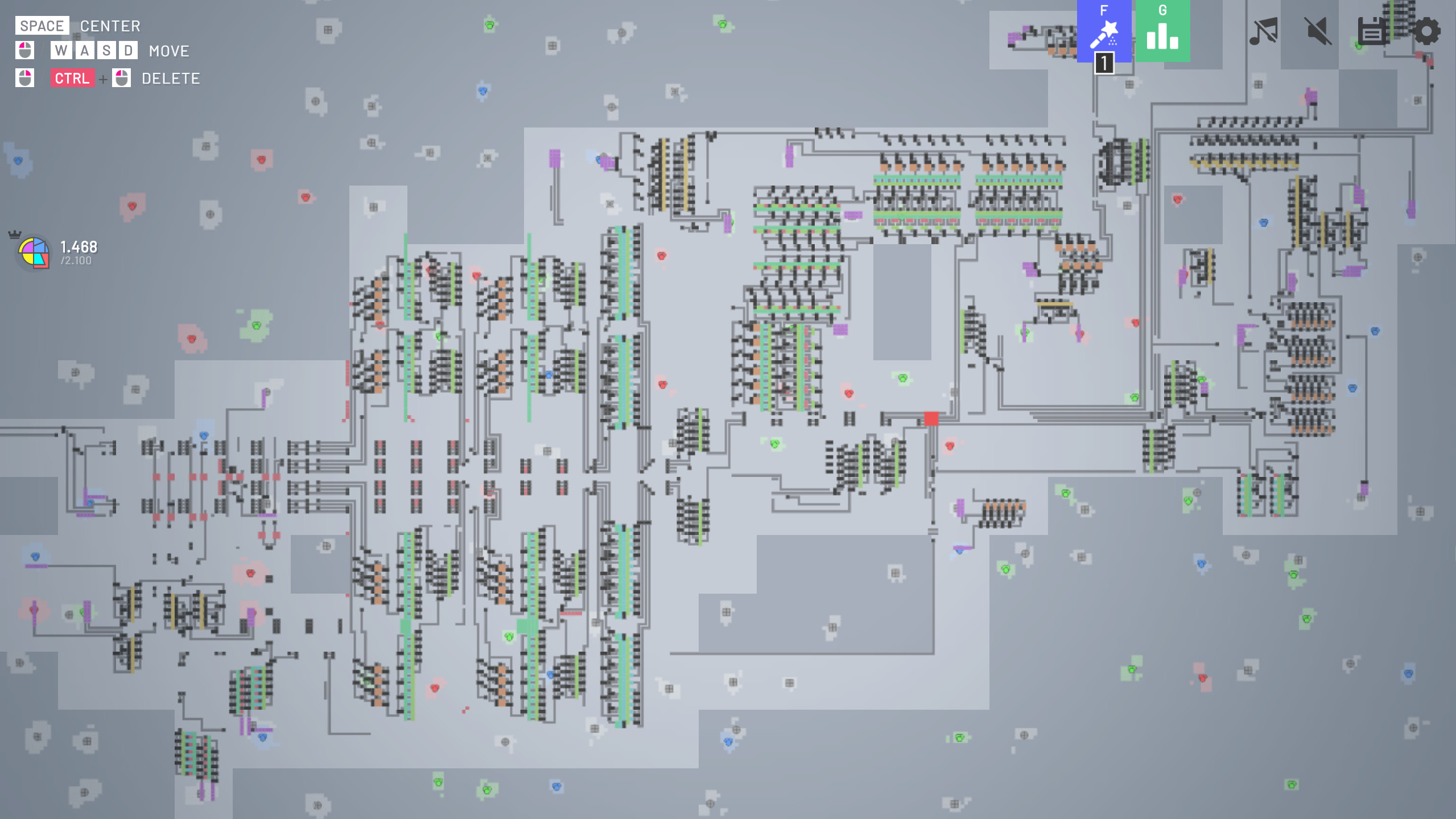 At last, Dungeon of Nah-whatsit is probably good but I don't like the art style of it. Descenders just isn't up my alley, though. So, those two are chilling at Rank 8 for me. It's not that I won't enjoy them either. I'm sure Descenders is fun and DoN (that's a long-ass title there… DoN, it is!) probably might be enjoyable but I just didn't know where to put two games I didn't know about until today whose store pages didn't quite hook me if that makes sense. So, the last rank it is, I guess.
Technically, there is also the shapez Puzzle DLC and it's separate… so you have a bit of a choice here… kinda? But like… I don't get why it's not together with shapez. I know that other games had DLC included with that choice slot if that makes sense, but whatever.
This month's Choice is good. I like it. If you wanna grab it yourself, go ahead. I approve. (jk) But like, I find it hard to talk about these last few ranks, so I may drop that part in the future… but I also think it's important to give a reasoning as to why I don't evaluate that game as high as others… so, I may not drop that part in the future after all… My point is that I'm thinking about it.
How about you? Are you grabbing this month's Choice? Why?/Why not? What are some titles you're looking forward to?
This post was first published on Indiecator by Dan Indiecator aka MagiWasTaken. If you like what you see here and want to see more, you can check me out on Twitch and YouTube as well.