Today I started my job at a nearby school which is why today's Stray Sheep may be a bit later than usual – but then again, I don't have fixed times for my post anyways, apart from daily during Blaugust, so it shouldn't matter.
In today's post, I'll share the next two interviews with you. This time we're featuring Y/CJ/Y's Sea Salt, an action-strategy-hybrid based on Lovecraftian horror stories, and Onerat Pty Ltd's Elden: Path of the Forgotten, which is Hyper Light Drifter but in a lot more brutal and featuring eldritch creatures! I enjoy both games and, well, I'm also a Lovecraft-fanboy, so let's see what the devs had to say!
In Sea Salt, you're playing as Dagon, one of the eldritch gods of the sea, and you are in control of a horde of minions and monsters. You kill humans, get upgrades, increase your swarm, get better units with different benefits and so on. It reminded me a lot of Right click to Necromance, which is also quite a lot of fun! :) For this interview, I talked to Christopher Andreasson, the programmer of the Swedish duo behind Sea Salt. The C in "WhyCJWhy" consists of Christopher, who describes himself as "little below average" on their homepage, and Joseph Martinovsky, the "kinda tall" Graphics-guy.
What was your biggest inspiration for the game?
"Well, we started making this game on a game-jam in Sweden and by then we loved Bloodbourne. I mean, we still really love Bloodbourne. So, for the art-style that was our heaviest inspiration – and Bloodbourne is in parts inspired by H.P. Lovecraft's work as well, so… it's a huge inspiration by Lovecraft in the game. And at the game-jam, I wanted to do something with path-finding and A.I., so the idea of controlling a group of minions was something that we wanted to do there. Then I looked at games like Pikmin […] and Overlord but we didn't want [the player] to control a hero character who's using the minions as tools but instead, we wanted the player to control a group of minions, creating a path of death, fear and destruction."
What was the most fun in the development?
"I think since it's quite a unique way to control the game, I had the most fun at making the controls as intuitive as possible. At the start, we had a bunch of different buttons and the idea to activate different minions in a lot of different ways. I like how we then kept it simple, with the controls on one stick and a button to attack basically.
That made it easy for people to just pick it up and play. Like, we showed it to a bunch of friends and other developers and stuff. […] Making the tutorial for the game was also quite enjoyable, as we had a tutorial at the beginning that was very poorly made. As we showed the game to other people we always had to explain the same things, so now we just put those things into the tutorial. We also made a boss for the tutorial which is a lot cooler now.
When we were done with the tutorial, I was quite proud of it and overall I think this game was the most fun [whilst] developing it."
Since you're a smaller studio with only a few games developed so far, do you have any role-models that you aspire to be like?
"[…] My favourite would probably be Miyazaki […]. I also aspire a few other Indie devs whose names I can't recall right now. […]"
In Sea Salt, you control a bunch of different creatures. What's your favourite to control?
"Usually it's the latest one we made, but now that we haven't made one for a while I think the runner-up for the favourites is the Worm which is like one of the most basic minions in the game and it feels like a sleeper-hit because it's super-strong but it looks so weak. It's the first minion you unlock in the game.
But I think that my absolute favourite is one of the creatures that you unlock later into the game, the Toad. It's just a massive toad that will jump to nearby enemies and they die in a huge explosion. It's so satisfying when the toad jumps into a huge crowd of enemies and they all just die. Yeah, I think that's my favourite!"
Okay, now we'll continue with the previously mentioned "weird questions".
"Yeah, sure!"
Dr Pepper is the best soft-drink, right? (I just had to)
"No. (laughs) No no, not at all."
I just won't mention that, jk. So, since One Punch Man has a game now, also with a booth at the GamesCom, I'd like to ask this: If you were a superhero, what would your superhero name and superpower be?
"I think I would like to stop time – and I know that wouldn't work because of time-travelling and space-time and stuff. But like, just stopping it, pausing time. I would use it to sleep more, get more rest.
Oh! Maybe I'd chose teleportation instead. That's so much better. Yeah, I'd chose to teleport!"
I mean, it's quite similar, isn't it? If you stopped time, walked somewhere and then unpaused it, it would be like teleportation, right?
"Nah, I would choose teleportation. Like, instead of standing in line here, I would just teleport home, to my apartment, go to the toilet there, and teleport back. Yeah, I'd be toilet-man!"
So, that's the interview with Christopher! Quite a nice lad, apart from the Dr Pepper thing… oh well. Sea Salt will be coming out this year! Look out for that or maybe even wishlist it on steam!
But let's talk about Elden now! Elden: Path of the Forgotten is quite a nice game, too. It's a medieval, eldritch fantasy game that is relying on non-traditional methods to tell its story, which is also known as Environmental Storytelling! You are thrown into this world and can learn more about the story by reading books in foreign languages with pictures and the like in them. There're also cut-scenes without voice that tell it, so a lot of the story is left to you, the player. I really enjoyed its combat and the art-style. So, for Elden, I've interviewed Dylan J. Walker from Onerat Games.
What was the muse for this game?
"Oh, well, obviously a lot of Lovecraft and things like Dark Souls… Or rather Bloodbourne, since, as well, more Lovecraft! And it's the fear of the unknown, which is one of the best elements of Lovecraft."
While we're at it, what's your favourite Lovecraft-story?
"Uhm, probably, just the Dunwich Horror. It probably has the most parallels to the story in the game."
My favourite is actually The Colour Out of Space.
"I haven't read it yet! I really need to. I have it on my phone, with me, and I wanna read it on my flight back."
[At this point, I wonder if he has and how he enjoyed it. If you're reading this, tell me! I'd love to hear! :D]
What was the most fun part of the work on this game?
"Probably working out how to tell the story with only visuals because I'm not a big fan of menus and that sort of thing, so there's not a lot of menus in the game. There's no text. So we need to bring it across without any of that. It's been a really big challenge to solve the story with just that. But this bit of a challenge definitely was the most fun part!"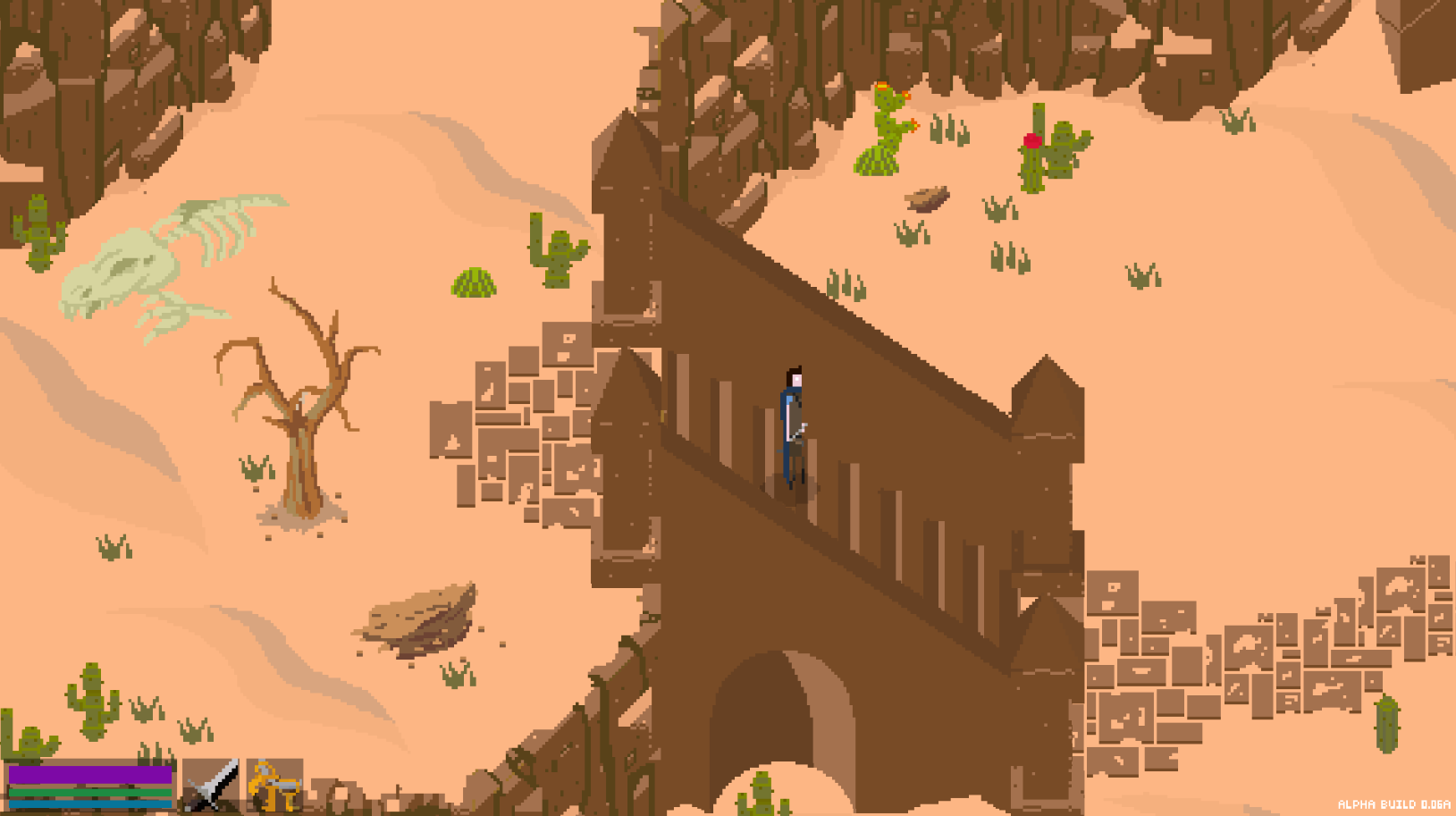 In your opinion, what's the most fun part of this game's combat?
"I tried to make it really reactive [so that] you can't just stand there and click and expect things to die. You constantly need to be active and moving around. That for sure was the most part of it, for me personally."
Okay, so now I'm getting to a few weird questions because I don't want to sound like a professional. I'm only an Indie Blogger, hehe. So, if you were a superhero, what would your name and power be?
"Oh, you're trying to put me on the spot! […] Well, super power.. it would probably be something like telekinesis. That'd be pretty nice, just controlling everything using my brain.
As for the name… I'm the worst in finding names. It took me two years to get my gamer-name."
How about the name-finder then? After you capture the villains, you give them new names, so that they can start a new life after being punished and having been in jail and stuff.
"That works. I like that."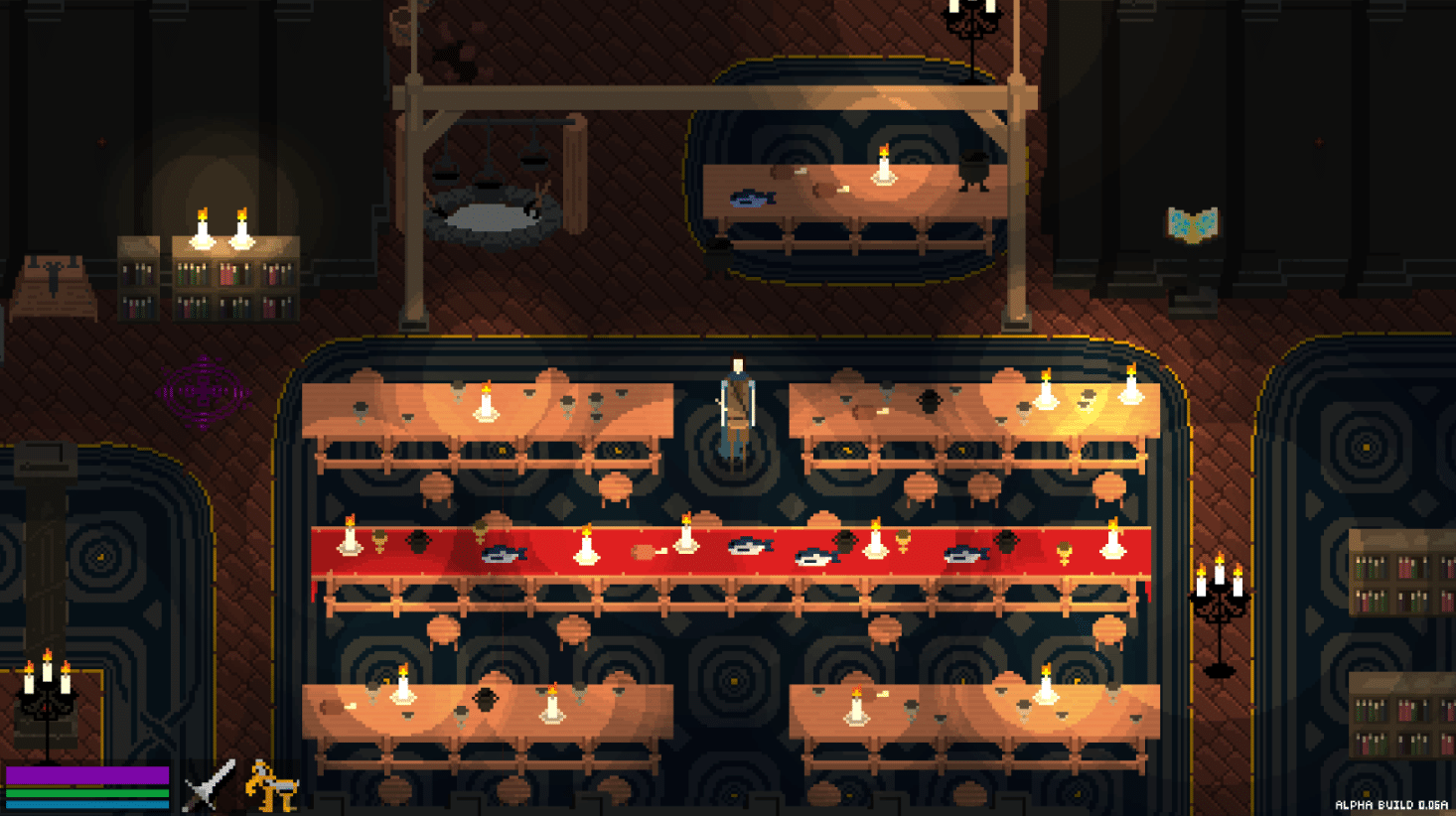 If you could meet one video-game-character from any game and spend a day with them, who would you like to meet and what would you do with them?
"Oh, these are really hard questions. You really like putting me on the spot! […] Well, usually I like playing RPGs where it's more about creating your own character. […] I'm thinking… I can't think of the name. It's from Metro 2033. Khan is also quite good but it's not the one I'm thinking of right now… but yeah, I'd like to take control and [tell] people [to] do the tunnel-stuff!"
Okay, for the last and most important question: Dr Pepper is the superior soft-drink, right? (I know, I'm a fanatic, don't mind me, I thought it'd be fun.)
"Yes! I actually completely agree with that! In Australia, where I'm from, you can't get it anywhere but in America, when I go there, it's like everywhere! And it's very good! It's bliss!"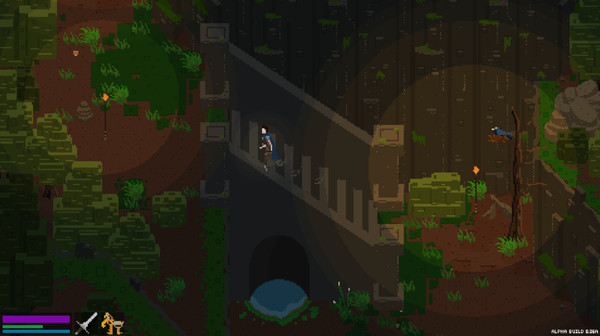 Okay, so that was the Interview with Dylan from Onerat Games. It's been a lot of fun and, well, Elden: Path of the Forgotten is coming out soon, too! Release in 2019! :)
While my job was quite exhausting and while I've got to head out soon as well, I found it quite relaxing to finish this post first before real life is trying to mess with me again. This could count as my contribution to Blaugust's "Staying-Motivated-Week": Don't let your Offline-stuff mess with you. Fight it head on and write about it or escape from it and write something! Writing is great to escape but even better to treat wounds.
This post is part of a contest/challenge called Blaugust! The goal is to post as much as possible and participants are awarded different prizes depending on the goal they achieved. My aim is to post on all 31 days of August and if you'd like to know more about this "event", you should check this post out.