What happens when we mix rogue-lite mechanics with an isometric perspective, an up-beat and rather colourful world, monster-taming and kiting-mechanics? Well, we would probably end up with a title that would be quite similar to Cadabra Games' Adore!
Welcome to today's Indietail where we see what this new Brazilian studio has to offer and if their first project is worth backing!
Developer: Cadabra Games
Publisher: Cadabra Games
Genres: Rogue-lite, Isometric, Action, Indie, RPG
Release Date: February 18, 2020 (Early Access)
Reviewed on: PC
Available on: PC
Copy was purchased.
In Adore, we're playing as Lukha, a young lad who's able to tame and summon monsters to fight by his side. We create special bonds with them and train them in fights in rogue-lite fashion.
Well, the God of Creatures, Draknar, is losing his power and is placing all of his hope into the hands of Lukha, the – presumably – last of his tribe of young Adorers (Summoners). Our mission is to venture into different areas and to free the creatures that are getting possessed and harmed by a mysterious curse. On our journey, we not only discover many secrets of the immense and enigmatic world of Gaterdrik but we also unravel a conspiracy to kill Draknar!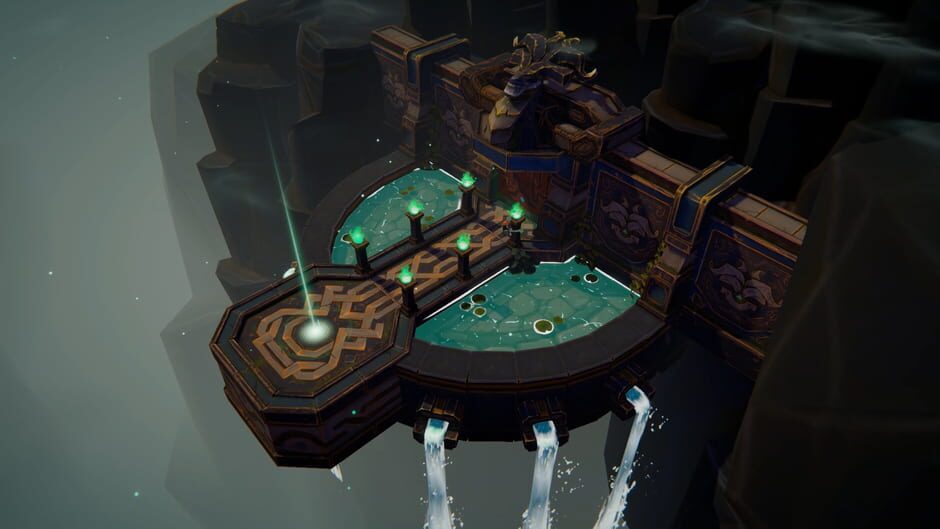 But why do we fight? Why are we doing this? What is our purpose?
Hence, we venture into the world and bond with creatures/tame them. Lukha himself can't fight and is hence relying on summoning the tamed creatures and using their different attacks, abilities and synergies to win the upper hand in battle while also kiting damage and dodging wild monsters whose curse hasn't been lifted yet. To tame creatures we need essences that we get in most rooms after clearing them. But since we're only an apprentice, we also need to adore Draknar at his statures to upgrade the creatures' abilities and to unlock new slots to be able to tame more creatures.
These creatures level up when they slay enough beasts and have all kinds of different characteristics. While Abbu is a squishy arcane-type that shoots out magic projectiles at enemies from a distant range, Zella, for instance, is a balanced Nature-type that is able to charge at enemies for a normal melee-attack and stun them with her special ability!
Thus, there are a lot of different monsters that can be used in different ways but you shouldn't focus on just the monsters whose attacks you like but also take a look at and strategize with the synergies they have to offer. Every creature has different sets of available synergies to them that they receive when you upgrade them or when they level up. Some already have certain synergies, some others develop better ones later on but overall they are quite random and you can even get the same ones multiple times, which can be quite fun.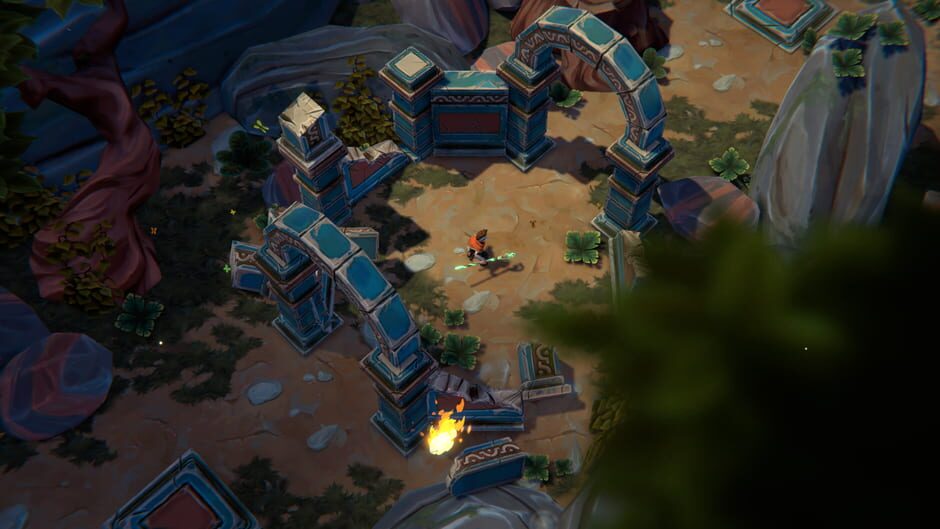 But how do Synergies work?
Well, if my Abbu (I love it so much so I will probably use it quite often as an example) has a synergy with other Beast-type creatures then it needs a Beast-type to be in your "team" to get a bonus. This can be a temporary damage buff or energy for its special attack when that other creature hits a target but it can also be just a passive synergy where Abbu itself shoots three extra projectiles when there's a Beast-type like Meecra on your team. There are currently Mystic, Nature, Arcane and Beast types and every creature usually has at least one set of synergies with each type.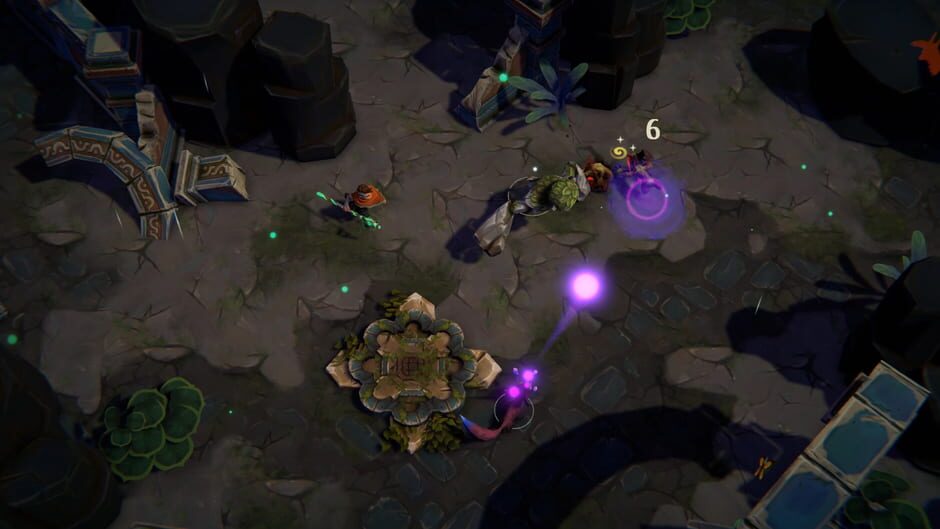 Creatures get summoned using your Stamina, so the more you have, the more Stamina you'll need. Whenever you pick up an Essence, you'll receive an upgrade for your stamina or your movement speed or your health. I quite often prioritize Stamina over Movement speed over Health as you don't need maximum health if you don't get hit (pro-tip).

Well, overall, I don't see a point in getting more health, other than the fact that you receive damage when your creatures die or when you get hit and the fact that you lose when your health reaches zero or when your creatures all die. Stamina is needed for dodging, summoning and kiting, so I definitely find that more important, especially when you are fighting with a lot of tamed creatures! And the base movement speed seems to be on the low end, which is why generally that is my second priority.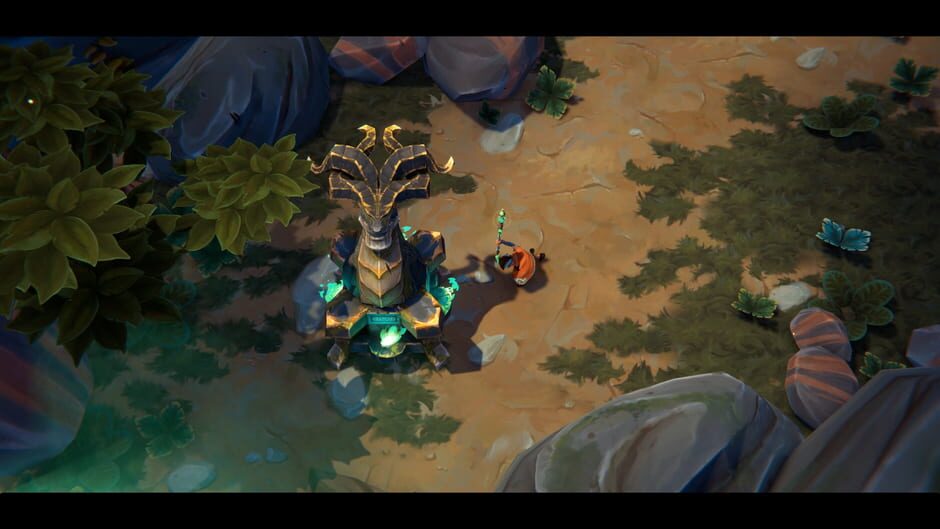 Also, there are items. These are quite interesting as they work off your monsters and generally, you're able to always find something that fits your playstyle in the store, if you've got enough money to buy anything. One of my favourite items in Adore is, for example, the Dodge Claw (the actual name may be different) that essentially gives the next summoned creature a damage buff whenever you dodge and cast the summon button in the right time-window.
There are also other items that last for your whole run as well as use-items like keys and potions but upon returning to the temple of creation, you'll start at zero again, which is what makes a rogue-like a rogue-like. You keep the "fragments" you earn and can use those for permanent upgrades, however, which is why Adore is more of a Rogue-lite than a Rogue-like, but then again a lot of people don't see a difference between the two and generally the whole rogue-like genre doesn't really have anything to do with the original title, Rogue…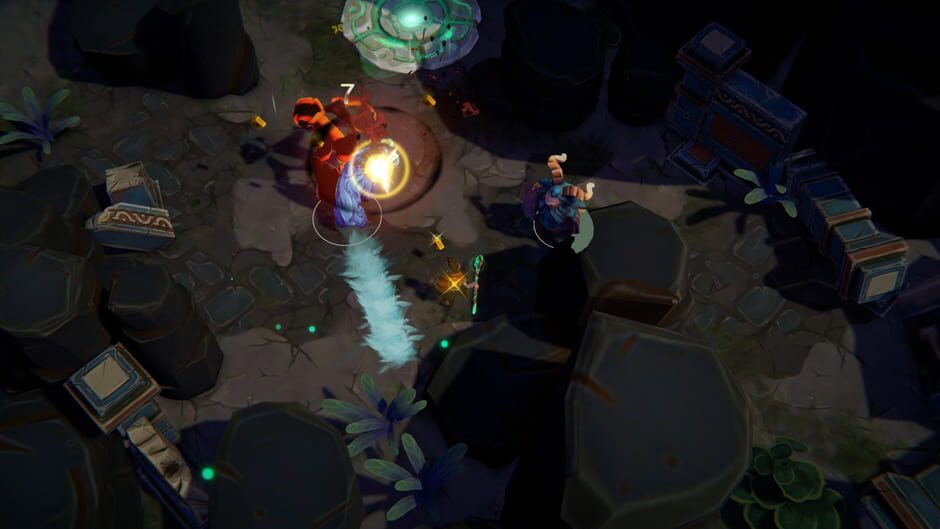 Adore is a rogue-lite at heart and with its interesting mechanics and build-customization.
It really was interesting for me to play and I really enjoyed my journey with this title. You have a lot of ways to play the game and you can go for a more damage-oriented glass cannon build or balance out your comp for fewer weaknesses. I really enjoyed that part!
But as always there are flaws that need to get worked on. These would include the music and presentation being on the rather weak side. While the world is colourful and mysterious in a way, it really is boring to see the same levels over and over again, even with its procedural generation and different creatures – and the soundtrack is too similar from track to track. Even the boss-monster-fights are rather calm when it comes to the musical tempo. I don't expect the devs to add in-your-face-metal to them but I'm sure they can add new tracks to the game.
And aside from bugs, that, of course, are a thing, there are rather boring synergies in the game right now. Not all synergies are boring but a lot seem rather passive and easy to use, which is not good for an Action game.
I personally would get rid of the passive synergies like "This creature gets more attack speed when you have another Arcane Creature" and add more interactive ones like "If this creature receives damage, empower all other creatures' attacks for a short period of time". That way you wouldn't just stack Abbus for the sake of them being quite strong and having so much range: Instead, you'd have a tank that would trigger certain buffs and you would care more about healing consumables in shops, hence adding risk and a reward to the gameplay.
But then again, this game is in Early Access and there are frequent updates. It only just came out a few weeks ago and the plan right now is for it to exit Early Exit in 2021, so I will revisit this title again in a different post once more stuff got added into the game.
My Conclusion is…
I would say that it definitely is worth considering. The gameplay is a lot of fun and the customization can be quite rewarding even if some synergies aren't as fun as some of the items and even if the levels right now are quite similar while the music is rather underwhelming. If you're not sure if it's worth it, you may always take a look at it further into the future when it got updated a lot more. Cadabra Games is really into this and judging from their discord and the frequency of their updates, I really feel like this game could be one of many good games in a few years that comes from this small and new studio.
Until next time,
Cheers!
This post is part of a challenge called BLAPRIL. The goal is to post as much as possible during the 30 days of April. There are different themes during some of the weeks and a lot of mentors, newbies and participants participating. Feel free to check this hub-post out and check out the other participants!
This post was first published on Indiecator by Dan Indiecator aka MagiWasTaken. If you like what you see here and want to see more, you can check me out on Twitch and YouTube as well.