Today we talked about a lot of stuff on the Blaugust/Blapril discord. Among the discussed topics was World of Warcraft and how Tessa didn't like it (while I, for instance, haven't crossed path with WoW, yet, at all).
Easha then confirmed Tessa's discontent by mentioning how they don't like the "Time, subscription model, graphics, faction wars, class-race-locks, Blizzard being Blizzard lately"…
…and I guess I can agree with a lot of it. The Graphics may not be my style, the subscription model is not to my liking either (though companies still have to earn money, I guess), and Blizzard can be quite Blizzard-ish which also isn't to my liking… and while faction wars are kinda cool, I thought that all of these points are not exactly points that would make me play the game. Instead, they'd rather turn me off or scare me away. One of them, which I also hate in other games (Dadaaaaaaa! That transition though!) is what this post is about…
Gender or race locked classes!
I hate them.
Naturally. Intently. I don't like a thing about them and I don't know why they'd be a thing.
I guess, it makes sense when you're playing as someone and you're that person and that person is known for being that class and that gender… just like Link is male and a bit of a swordsman with a thing for gadgets… but overall it's not that nice to lock people into one gender if they want to play a class or to lock people into a race if they want to play a different class.
Belghast has posted about this issue a while ago when he talked about the fact that he's got this character of sorts that he likes to create in games and that he generally doesn't really like it when that ability is not available in some games. I guess, you can still somewhat create a beard in Destiny when you're playing as an Exo with the markings and stuff… but it's still quite annoying. Check out his post btw as Bel really did a great job on that post!
Naithin also discussed the fact that your character is locked to being male in "Escape from Tarcov" because of (and I quote the devs) "lore reasons" and the "workload" and "time" it takes to create those female characters. At the same time, some other dev confirmed that it doesn't take that much time at all – and even if it did it'd be worth it as you can approach a larger demographic like the guys online who enjoy playing as a female or the women who like to play as a female. I don't get why it's so hard to implement something like that without causing a shitstorm, after all, there are (apparently) female NPCs in the game lore as well and the devs apparently had time to program those but not the player models that other plays are going to see before you shoot a bullet through their eyes. (That's how shooters work, right?)
Oh and check out Nait's post on that. He did a great job, too, and I really enjoy his stuff (as you may be able to tell from all the times where I link him in my posts, lol)!
In games, I generally enjoy the class-experience more than being able to play a character with the same gender as myself. I enjoy it when I can have a cute character in a game (be it a male or a female one). Sadly the male character models look really bad in a lot of older MMOs that I've played (at one point I did play Aura Kingdom and Guild Wars 2 and while these two are very different, they both feature bad male character models, so I obviously only had the choice to play a female character, lol). And that's kind of how my name "Lizz Winterfield" came to be as Lizz is a cute name and as "Magimos" (older username of mine) didn't really fit a female character… and Winterfield was the most "Human"-sounding last name I could think of in that game (also it's my favourite gun in Blinx 2).
But a lot of games also feature classes that are locked to certain races on top of only being gender-locked. In Black Desert Online you can only be a female witch or a female fae and not a male one, which made it weird for me when I played the new Fae class on stream and realised that I can't select to be male, despite the character model looking like a child. A male child would have been a lot less… uh…. weird for me on stream, compared to this small girl here.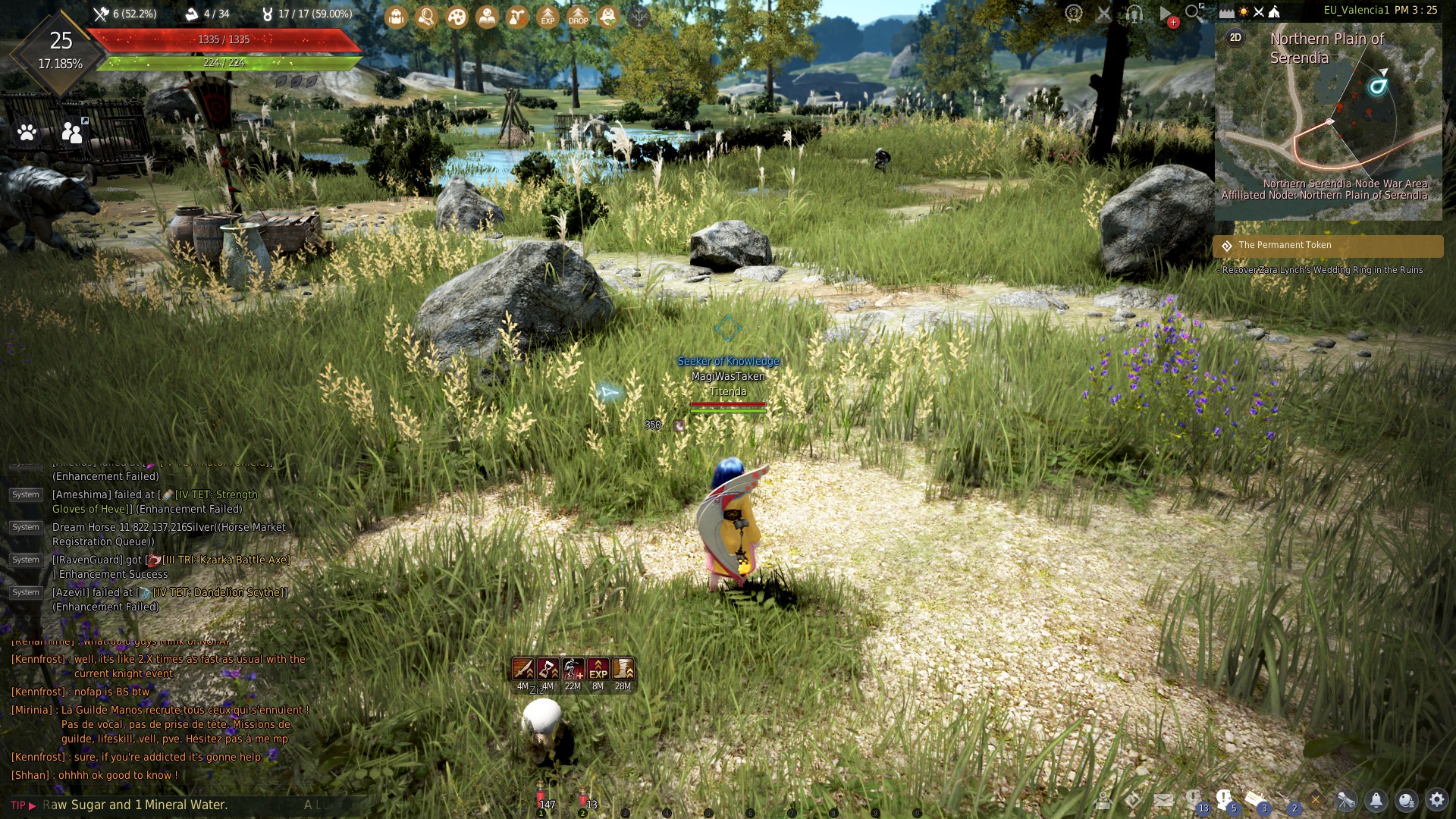 In TERA there is some class that you can't pick if you're the reptilian-looking race (if I remember correctly) and there are also other games where I encounter similar things, which I also didn't really like.
It doesn't help the player enjoy the game if you're locked into a race or gender you don't want to play when you want to play a certain class. It doesn't help if you've got to play only certain classes and races if you want to be a certain gender. And if you want to be a certain race it doesn't really help the player-experience if you're locked into classes and genders that you don't like.
It's the trinity of "let players be who they want, it's a fucking RPG, you dingus".
But then again, new devs probably don't read this and even if they did, why would they care about someone who had to play as a small kid when they only wanted to be a bard in an MMO.
Oh well, cheers I guess.
This post is part of a challenge called BLAPRIL. The goal is to post as much as possible during the 30 days of April. There are different themes during some of the weeks and a lot of mentors, newbies and participants participating. Feel free to check this hub-post out and check out the other participants!