A while ago, I've reviewed Risk of Rain 2 and had a blast, but since it got updated a ton over the course of more than a year now, I wanted to write about it again and… well… I recently got back into it again and had a blast, again. So, strap on for today's entry in the "Revisited" series, where I post about Risk of Rain 2, a Third-Person Rogue-like Action Shooter by Hopoo Games who are also responsible for Deadbolt and Risk of Rain 1!
Let's begin with the obvious: What are the biggest changes in the game?
Well, not only were there new items and characters added to the game… but also a ton of new features. By completing certain challenges, you can unlock new abilities for your characters and customize their loadout. Just yesterday I unlocked the ability to Surge into the Air and fly forever with the Artificer at the cost of losing his laser-beam. I also unlocked a few other abilities for my other characters like all the different weapons for MUL-T.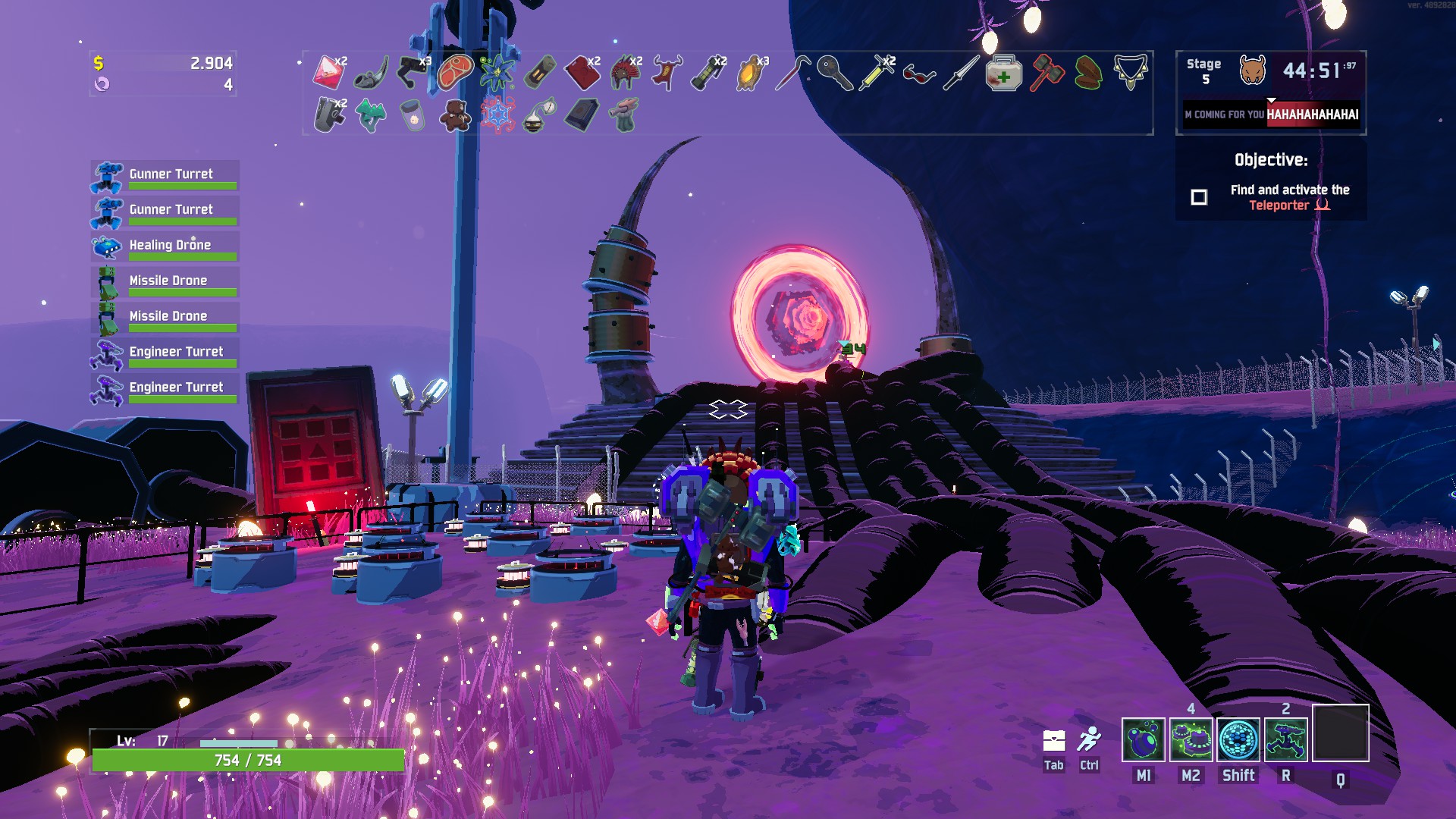 On top of that, I'm only missing Acrid now, who we already know from the first game, before I've got all characters. There's been plenty from the first game, which I found quite nostalgic, like the Huntress, MUL-T, the Commando, the Loader, the Engineer, the Mercenary, and Acrid. But Hopoo also added completely new characters like the Artificer who resembles more of a mage from the future of sorts as he shoots out fiery and electric projectiles and flies through the air, freezing enemies with walls of ice and doing all kinds of other cool stuff. There's also REX who is an interesting character who has incredible healing capabilities but also uses some abilities that cost life as a resource!
My favourite survivors to play as are Rex, MUL-T and the Artificer, so far, but I have yet to play more of the Engineer, the Mercenary and the Loader. The Commando is quite basic, which is not a weakness but more of a strength, I'd say. The Huntress is a lot of fun with the right items! But personally, I just love the fantasy around the Artificer and Rex as well as the whole theme that our robotic survivor has with his MUL-T-ple equipment slots and different primary attacks. They all are played differently, which I find really enjoyable and overall, I'm excited to test out the other characters and unlock some broken combos!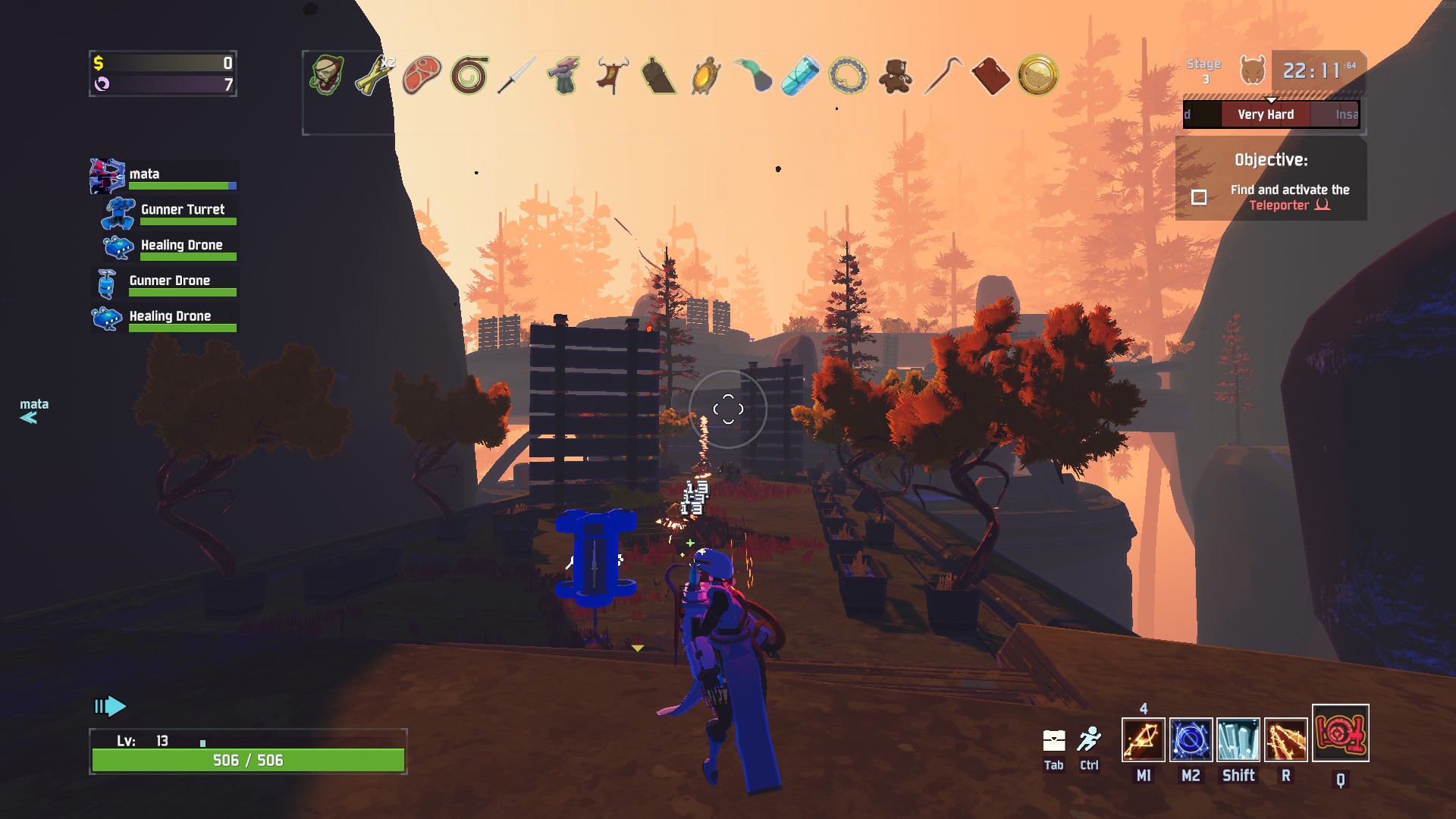 Hopoo is also working on yet another completely new character who should come out soon, so I'm rather excited about that one, especially since I got back into the game again now and since I'm unlocking all kinds of stuff now, too.
So, skill-load-outs (Skills 2.0) and unlocks (survivors, stages) aside, there's also been the artefact-feature added to the game, just like in the first game that allows you to increase the difficulty by a lot again. So far I've only played with a few so far but they really do make the game more interesting. There are some new ones in the second games, like on an artefact that enables friendly fire for everyone or another one that kills everyone when one player dies, but also other ones that we already know from the first game like Command (Choose your items) and Glass (Deal 500% damage but have 10% health). So far I've only played around with Swarms (Monster spawns doubled, monster health halved), Vengeance (every 10 minutes your relentless doppelganger invades and tries to kill you), Sacrifice (Monsters drop items on death (chance) but chests no longer spawn), and Glass… and it's been a lot of fun.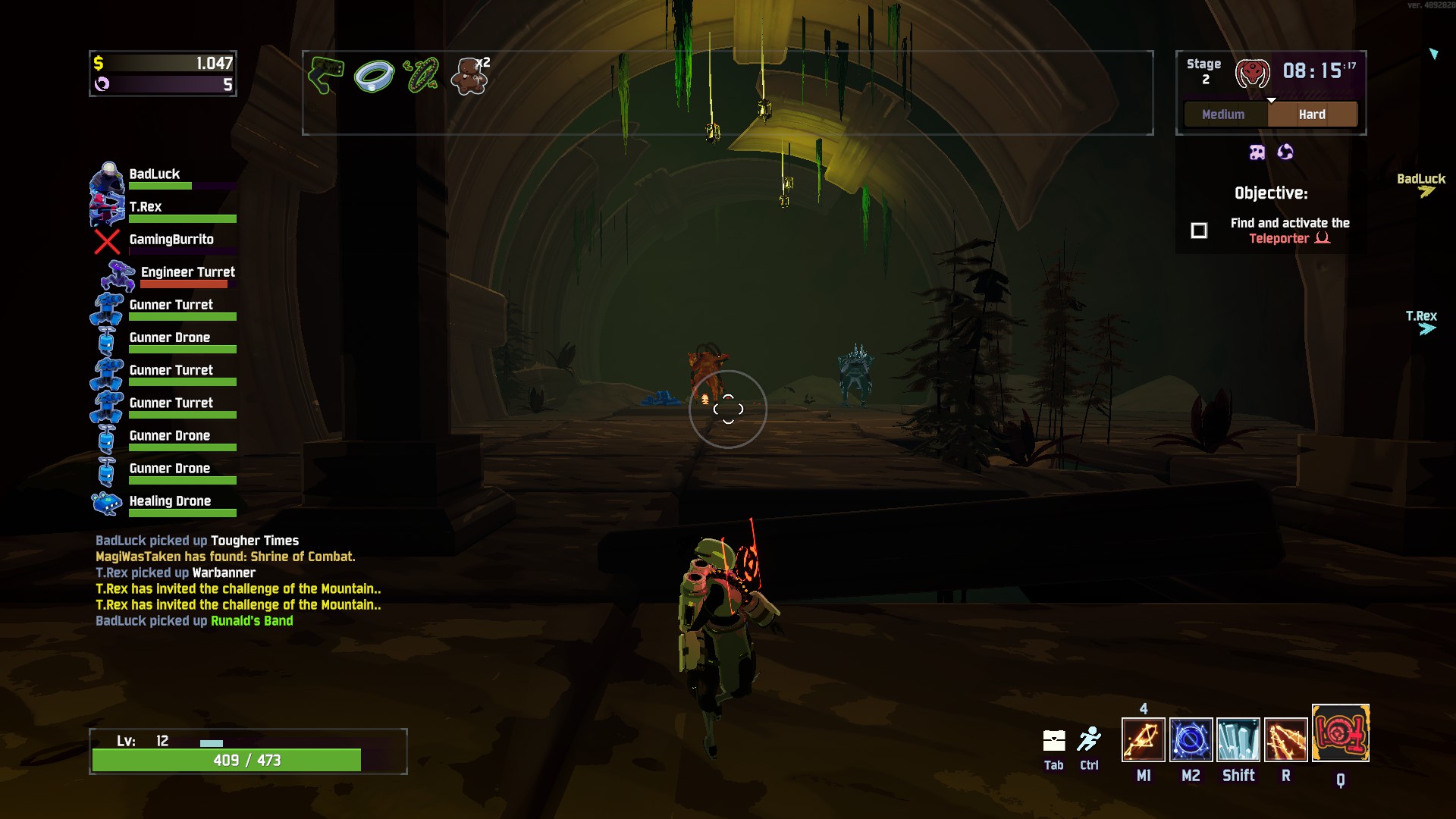 What I've noticed is that there's a lot of stuff that I don't quite understand just yet. For instance, to unlock the artefacts there is a hidden boss in the sky meadows that you need to fight but I couldn't quite figure out how to actually fight him in my last run… so I'll have to try that again. On top of that, there are a bunch of secret realms that got added to the game that you can access through a few of the new areas, as well as an ending of sorts.
You now have the option of looping past the last stage back to the first stage, and every three levels after the first loop, you'll be able to catch the Celestial Portal that teleports you to "A Moment, Fractured" where you find the Obelisk that allows you to obliterate yourself from existence and end the run, unlocking a new character as well as a skin for your survivor. If you have the Beads of Fealty, you can also access a different alternative ending Hidden Realm, "A Moment, Whole".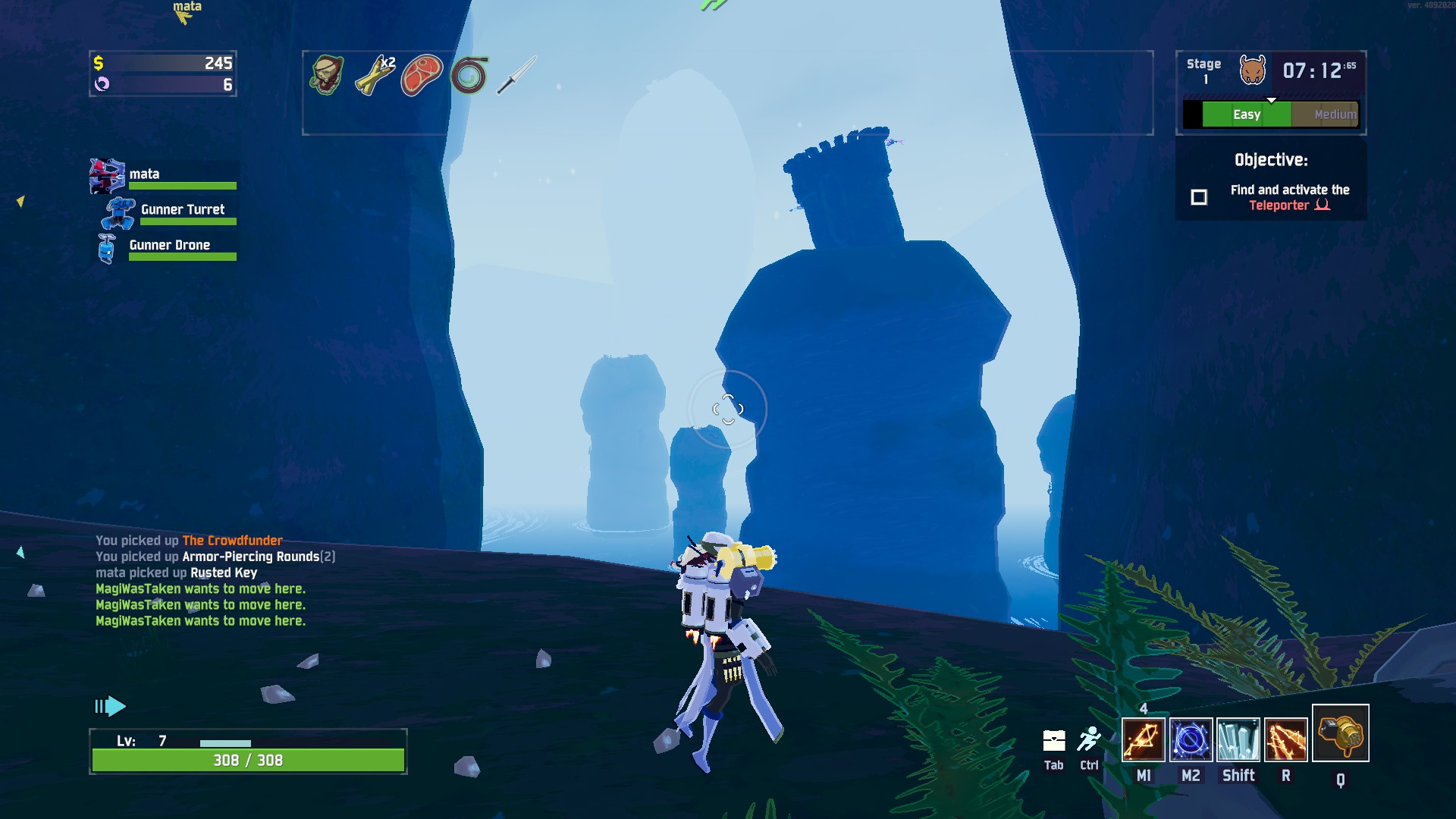 So, the game is coming along quite nicely and I'm excited about the new skills, items, stages, enemies and the new survivor! I still really like Risk of Rain 2 and definitely think that it's worth checking out! I'll probably stream runs of it tomorrow and can't wait to unlock more stuff, including Acrid.
Well, that's it for today's post. I hope you enjoyed this one! Be sure to check out Risk of Rain 2 on Steam and tell me about your experiences with it if you had any so far :)
Cheers!
This post is part of a challenge called BLAPRIL. The goal is to post as much as possible during the 30 days of April. There are different themes during some of the weeks and a lot of mentors, newbies and participants participating. Feel free to check this hub-post out and check out the other participants!