If Earth was flat, cats would have thrown everything off of it by now.
In today's Indietail, we're taking a look at a game about doing just that: Flipping stuff off shelves, tables, and basically making a mess. After having been left alone by our dear owner, we've got to trash the owner's place. We're cats after all.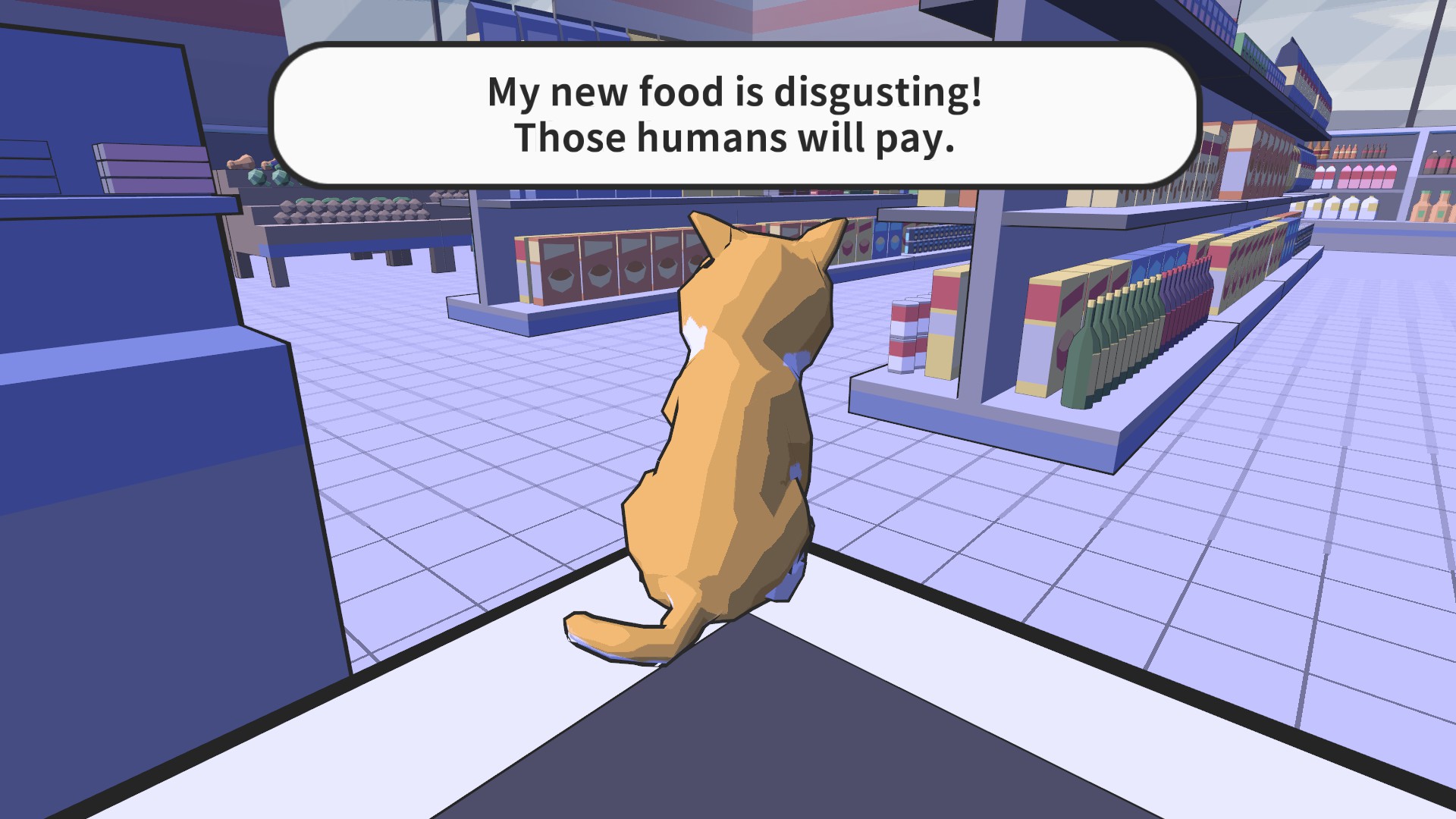 Today, we're reviewing Catlateral Damage!
Developer: Chris Chung, Fire Hose Games
Publisher: Chris Chung
Genres: Simulation, Cats, Casual, Destruction, First-Person, (VR)
Release Date: May 27, 2015
Reviewed on: PC
Available on: PC
Copy was purchased.
Just like Kill It With Fire, House Flipper and other games in the genre, Catlateral Damage, the First-Person destructive cat simulator, is making use of the joy the player feels when they're wrecking a place. It's the joy you feel whenever you break some pots in a Zelda game or when you shoot big ridiculous enemies with big fucking guns in Serious Sam. The premise works, I'd say.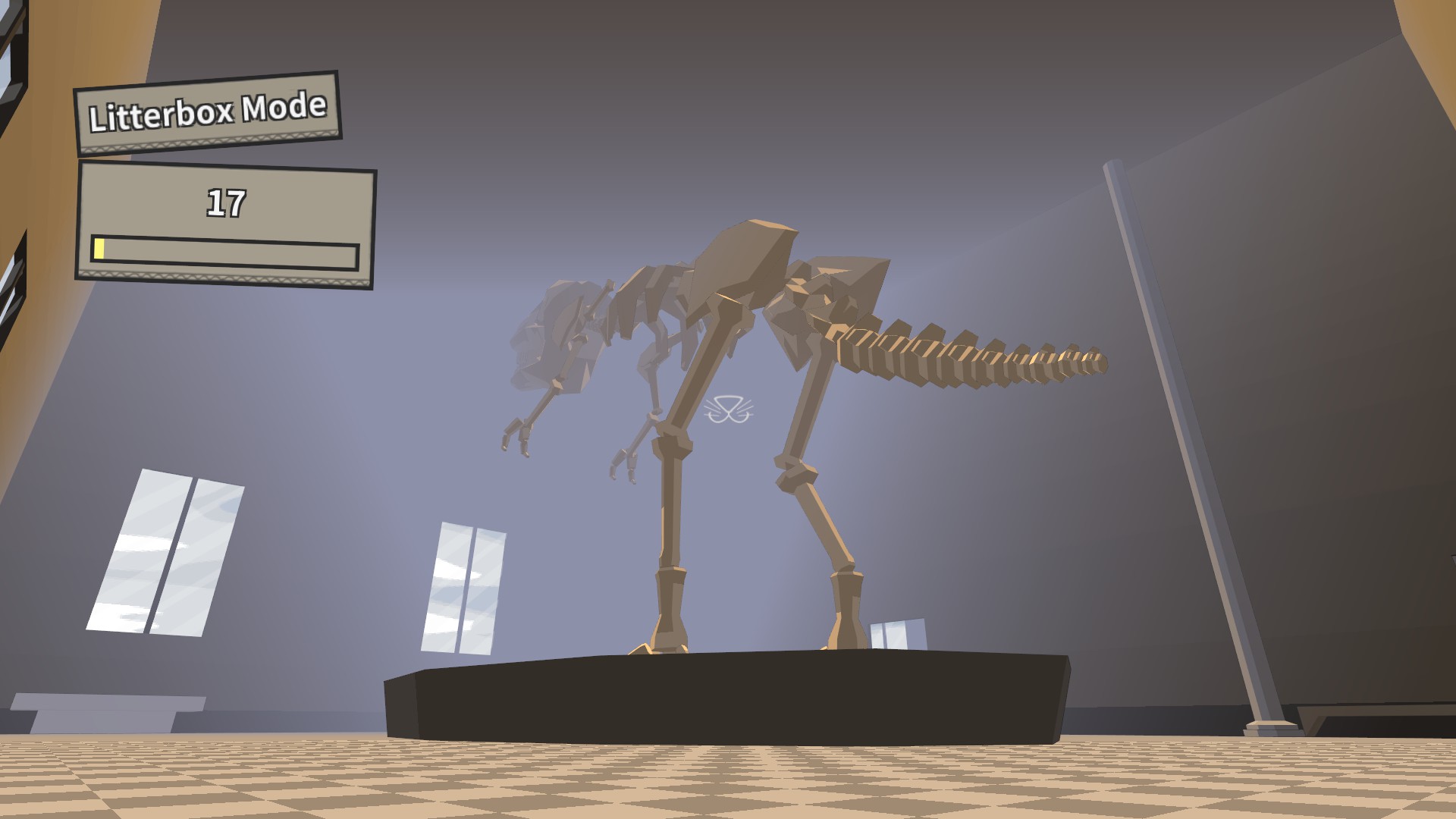 You're a cat that is wrecking its owner's place… or the supermarket… or the museum. There are a whole bunch of different places that you'll be able to wreck and mess with and usually, there are hundreds of objects to toss around!
The controls are rather easy and quite intuitive as you just move around with space and AWSD while striking stuff with the three mouse-buttons. While the game can be played in VR, I was not able to test that experience since I don't own a VR-headset. But, judging from my experience, I would say that I personally would never try the game out in VR simply for the reason that I already felt quite dizzy rather often while playing the game… and I don't want to deal with motion sickness in VR.
The game features the Litterbox Mode (Sandbox) and the Objective Mode (Campaign). The Litterbox Mode has no time limit and allows you to just go into any level of the game and use a seed of your choice so that you can wreck a place as much as you like. The Objective Mode, on the other hand, brings you into a level and gives you a certain time-limit to wreck a certain amount of objects.
During the course of your playtime, you'll encounter several in-game-events from "Disco Fever" to hunting a mouse around the house. There are a bunch of events that are just fun and don't do anything for you while there are also others that reward you after you have completed a challenge of sorts. I personally really enjoyed one of the more "trippy" events where all of your stats are maxed out and where you jump around and strike things at hyper speed. There is also another one with "moon gravity" that allows you to… well… fall very slowly and jump very high.
Speaking of rewards and stats, you have three stats that can be upgraded through upgrade-boxes or through event-rewards:
Swat (determines the force of your paw-strikes)
Speed (self-explanatory)
Jump (self-explanatory)
I found speed and jump to be the most useful, although having all of them upgraded usually helps you a lot with the wrecking and stuff.
By striking certain plants and interacting with other (sparkling) objects, you'll receive upgrades as well, which is a fun idea to change up the gameplay loop.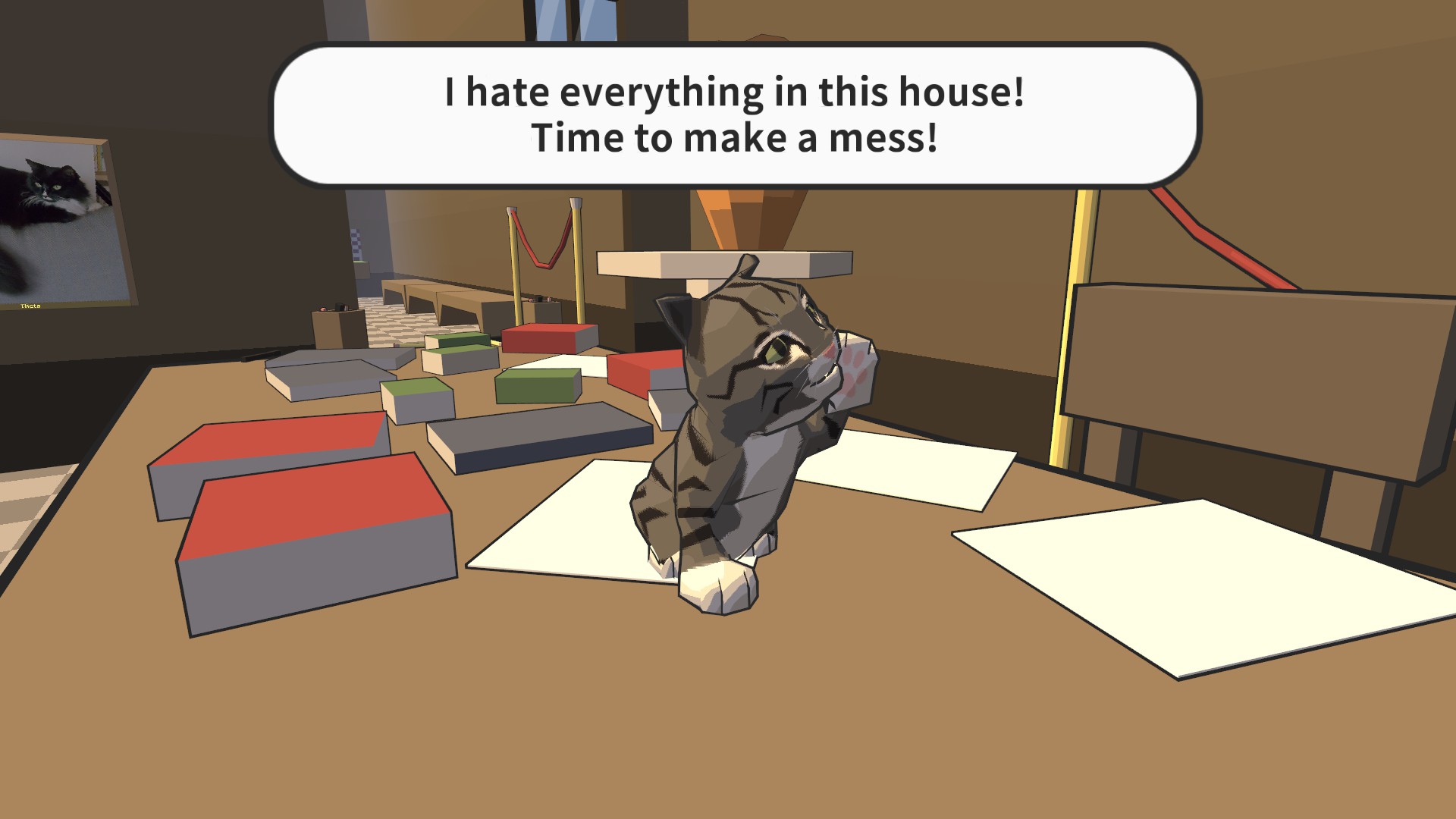 Overall, I feel like the premise of the game is fun and interesting but the gameplay loop is rather lacking in a way. Having certain challenges like "the floor is lava" or some sort of race would certainly mix things up and provide more value for the money you're paying. There are about twenty playable cats that you unlock through achievements and challenges, as well as a bunch of collectables that are just waiting to be found. On top of multiple secret levels, you can also find references to other games on DVD-covers or action figures, which is rather amusing, in my opinion.
While the idea of collecting pet pictures, is rather neat, I don't necessarily find it that exciting. The game is fun at first, especially due to the rather colourful environment, the chill tunes and the "destroy everything before your human returns" premise… but it gets stale, which is a bummer.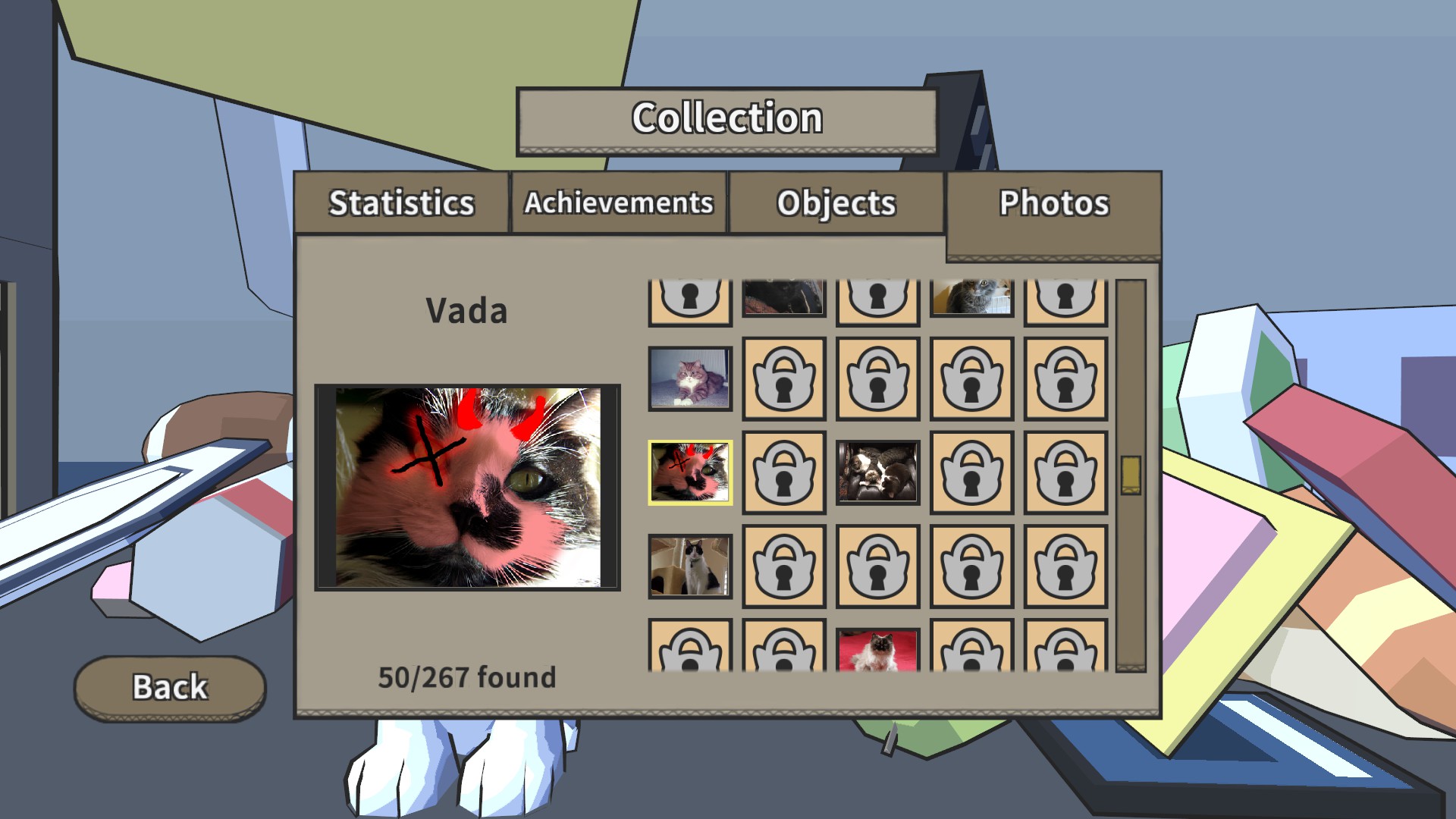 Catlateral Damage is available on steam for about ten bucks but personally, I'd wait for a sale on that game. After about two hours, I already got bored of it. I guess I'd get back to it here and there again but unless they add a whole bunch of new tasks and challenges as well as more gameplay-elements that up the challenge or add more variety to it, I wouldn't be willing to play more of this or pay the full price of ten bucks.
So, would I recommend it? Yeah, but with a discount on it.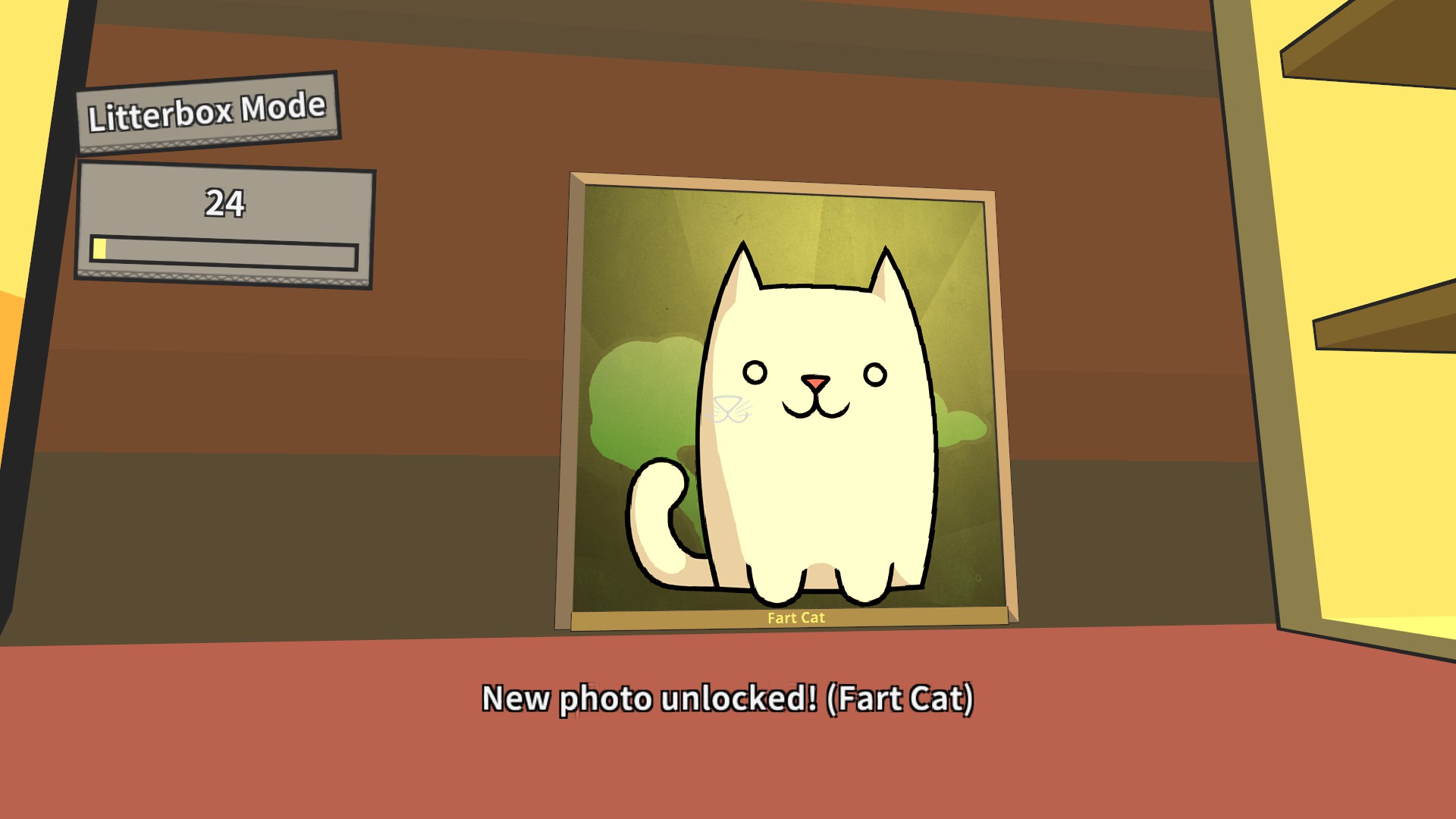 Hope you enjoyed this review. It's been a while since I last posted but University is keeping me busy and my game time seems to be limited to the occasional stream, so I'm not really getting to blogging or reviews in general unless I do these reviews on stream. If you'd like to see me play some of these Indie Games on Stream and if you'd like to see the process of me playing something, talking about it and taking notes/screenshots of things, be sure to check out my twitch channel over here.
Either way, I hope that y'all are staying safe over there!
Cheers!
This post was first published on Indiecator by Dan Indiecator aka MagiWasTaken. If you like what you see here and want to see more, you can check me out on Twitch and YouTube as well. If you find this post on a website other than Indiecator.org, please write an e-mail to me. Thank you!