In today's review, we're talking about Milky Way Prince – The Vampire Star, a partially autobiographical dark-romance visual novel about Sune and Nuki, two young men whose passionate love affair collided with their inner demons. It's a game about intimacy, idealization and abusive relationships. Hence, there's a trigger warning.
Developer: Eyeguys, Lorenzo Redaelli 
Publisher: Santa Ragione 
Genre: Visual Novel, Indie, Dark Romance, LGBTQIA+, Mental Health
Release Date: August 13th, 2020 
Reviewed on: PC 
Available on: PC, Switch, PS4, XB1 
Copy was provided by the devs.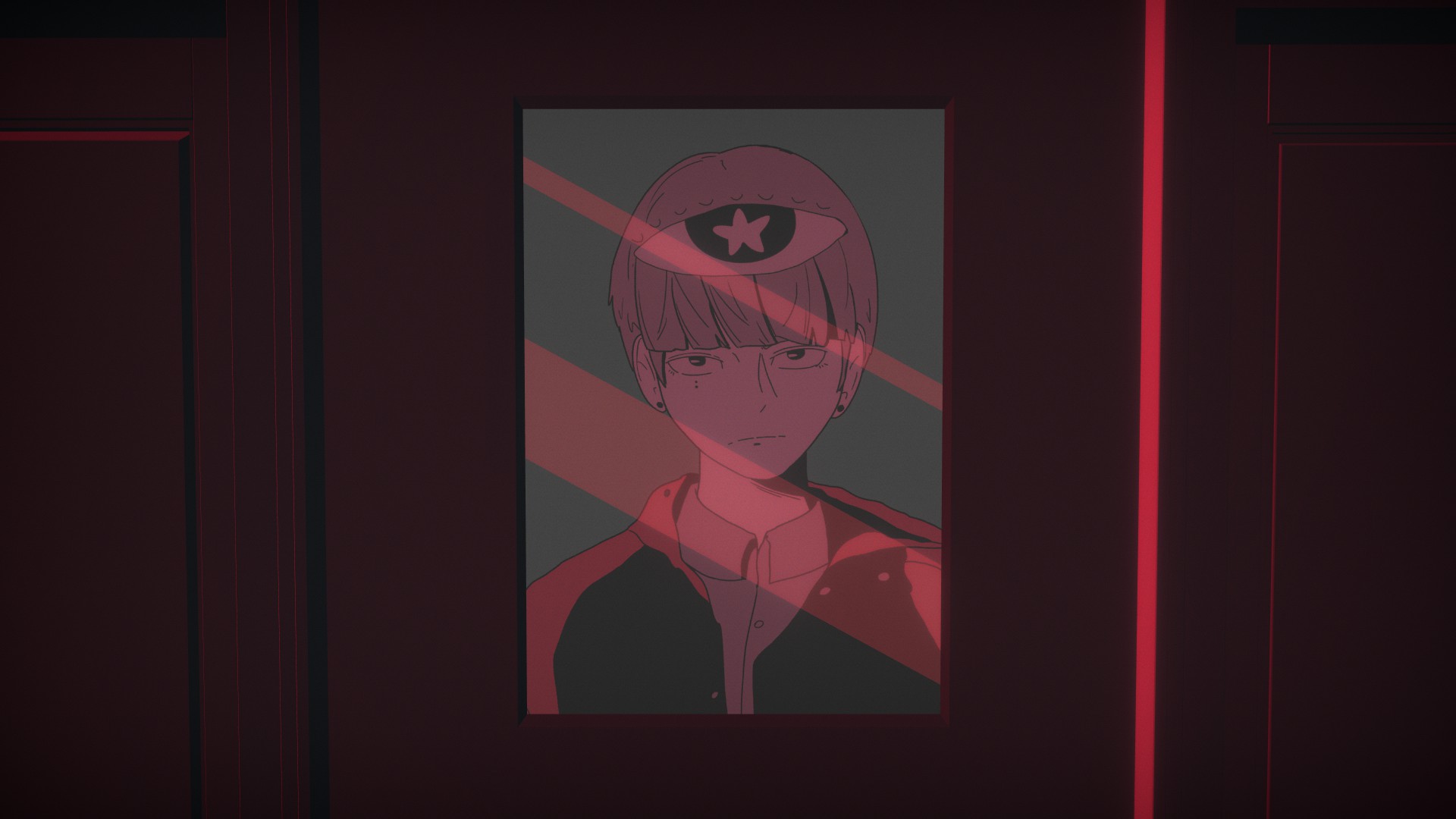 We play as Nuki, a young man with a fascination for stars, who is somewhat melancholic during the last days of summer. His obsession with stars goes as far as owning a pet starfish and gazing stars at on the horizon and on the ceiling of his room. One day, something crazy happens and after following a shooting star, he gets to meet and falls in love with Sune, another young man who seems to be upset about something. We want to know more about the two characters. We want to discover what's up with Sune. We want to know if it works out. I really had my fingers crossed for the two of them… but some things are not meant to be, right? Sometimes it doesn't work out. Sometimes, your issues get in the way. Your past haunts you while you're sabotaging your luck.
The game's constantly enigmatic, drawing you in, wanting you to cheer for the two unfortunate souls… but then you get rejected or accepted, based on your choices and senses. You want to help Sune and you want Nuki to be happy but in certain key moments, you just end up feeling the weight of your words and the way that you can harm others. It's not that simple.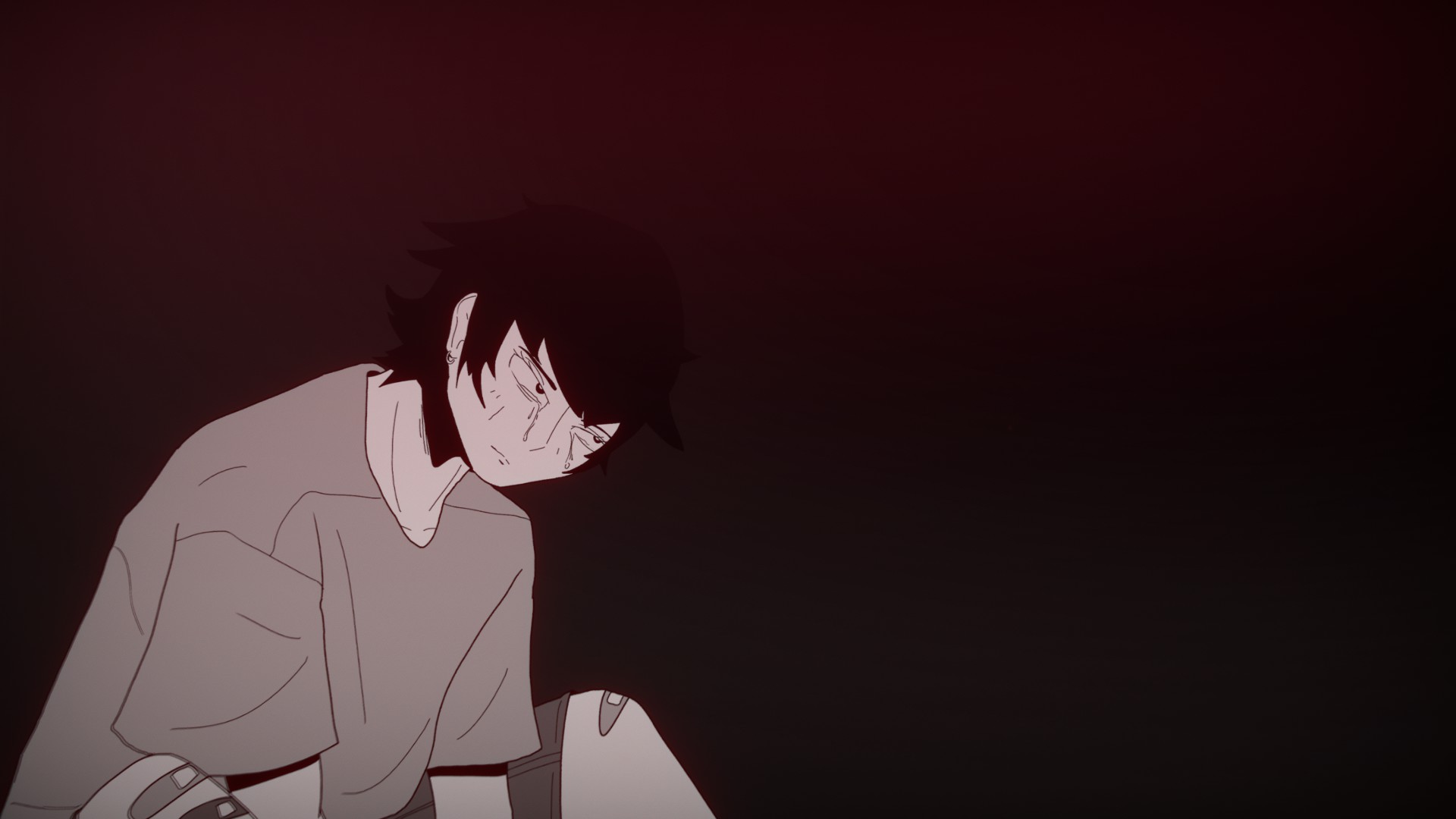 You can't just help someone. Even if you want to be there for them, you can cause them more pain by doing so. Get caught in the moment and make one mistake, suddenly you're feeling down in the slumps again as you give yourself the fault for the unfortunate outcome… And then you do it again or do better and it's just a rollercoaster of emotions. It can work out! You can make it work! Or can you? I'm not sure.
And when you think that everything is alright, nothing is. Sometimes you feel like you're doing everything wrong but there are always (at least) two people in a relationship. There are two sides to an argument, right?
While playing the game, I constantly saw myself in the characters. Getting eager, reading too much into certain feelings, feeling the passion, being up in the clouds and wanting to feel more… and then you're down in the slumps again. Past abusive relationships that I had made me feel just like that. I see it. I see certain patterns and I get reminded of what I did wrong, even if it's not about me. It's about Nuki and Sune. It's about the past experiences of Lorenzo Redaelli, the developer of the game. It's about intimacy and idealization. It's about mental health and problems. It's about passion and struggle. Love and pain.
The game follows these kinds of patterns. You have moments where you enjoy yourself with Sune or where you are talking to yourself, thinking about things, and reflecting on a lot of stuff. But there are also choices. You can change the outcome. It doesn't have to end badly. It doesn't have to end well. You decide. And that's something that surprised me. Your actions, your words, they reveal secrets and information. No playthrough is like the other, and I loved that about this game.
And when Nuki is with Suni… when they love each other, you're able to use this special and innovative mechanic where you chose different senses to influence the sex, the love, the passion. Find out something new. Bring light into the darkness… or add more shadows to it? Control what happens, without it being too graphic. I liked that idea and the different outcomes are really interesting. I'm not sure if I've seen something like that in other games before!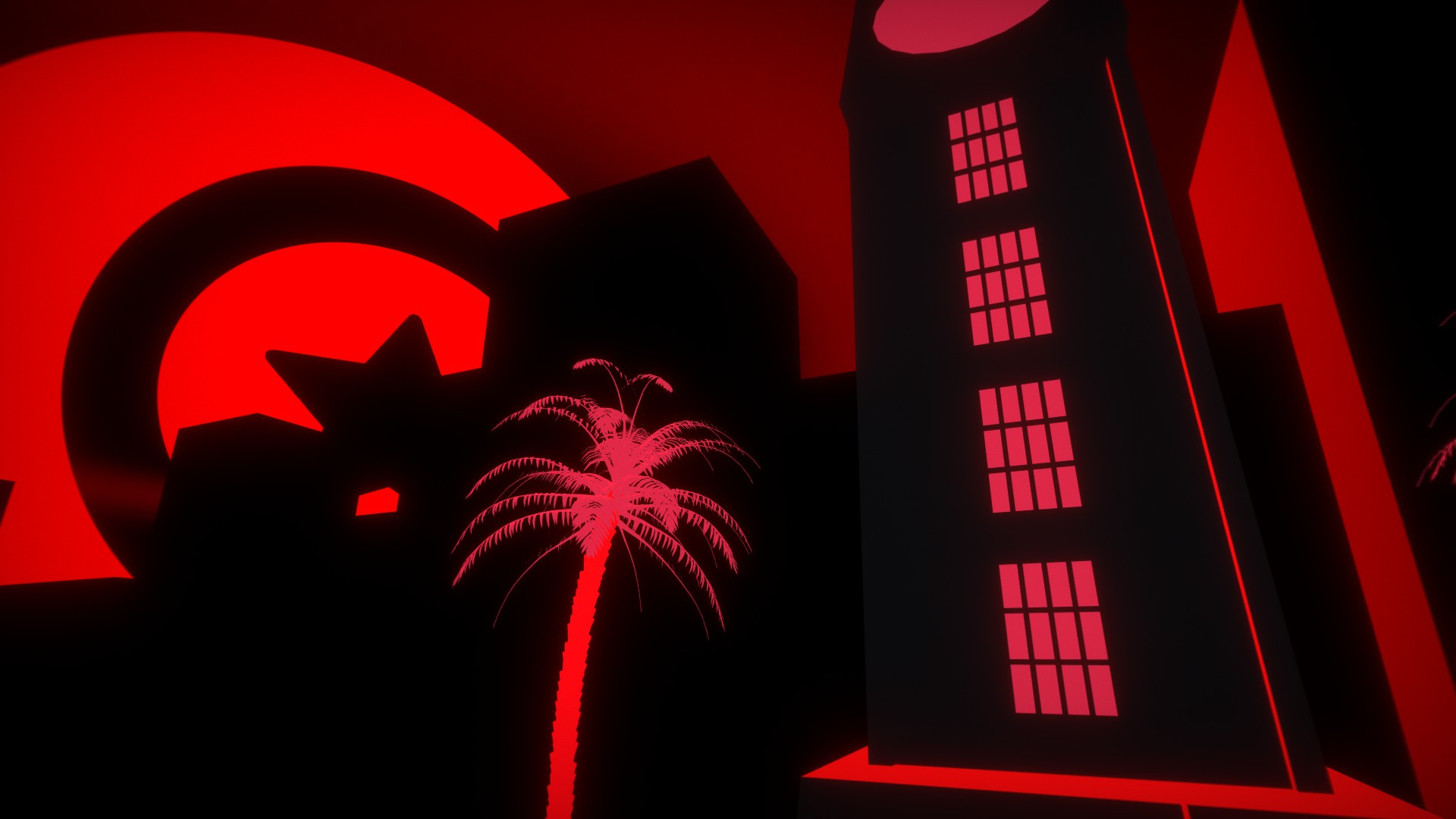 On top of that, the game's presentation is just amazing. Very abstract and ominous. At times quiet, at times loud. The game's original, space-y, baroque electropop soundtrack is amazing and truly adds a lot to your experience… but it also lets you reflect on things at times. When you're alone, all by yourself… Just you by yourself, the game's quiet. You look at your phone, at the ceiling, at your mirror, and the game's quiet. Silence is important. I highly enjoyed that aspect.
And then there's the colours and the art style. Abstract. Minimalistic. At times just magical. The neon colours and all the different tones of red… they just add a lot to it. Sometimes it's brighter and sometimes darker. Usually quite fitting to your feelings and your inner world. At times you see very interesting metaphors and images, although I don't want to spoil it too much either, right now. In the end, my experience got enhanced by this and I highly enjoyed it, especially because of this art style that is so different from other games.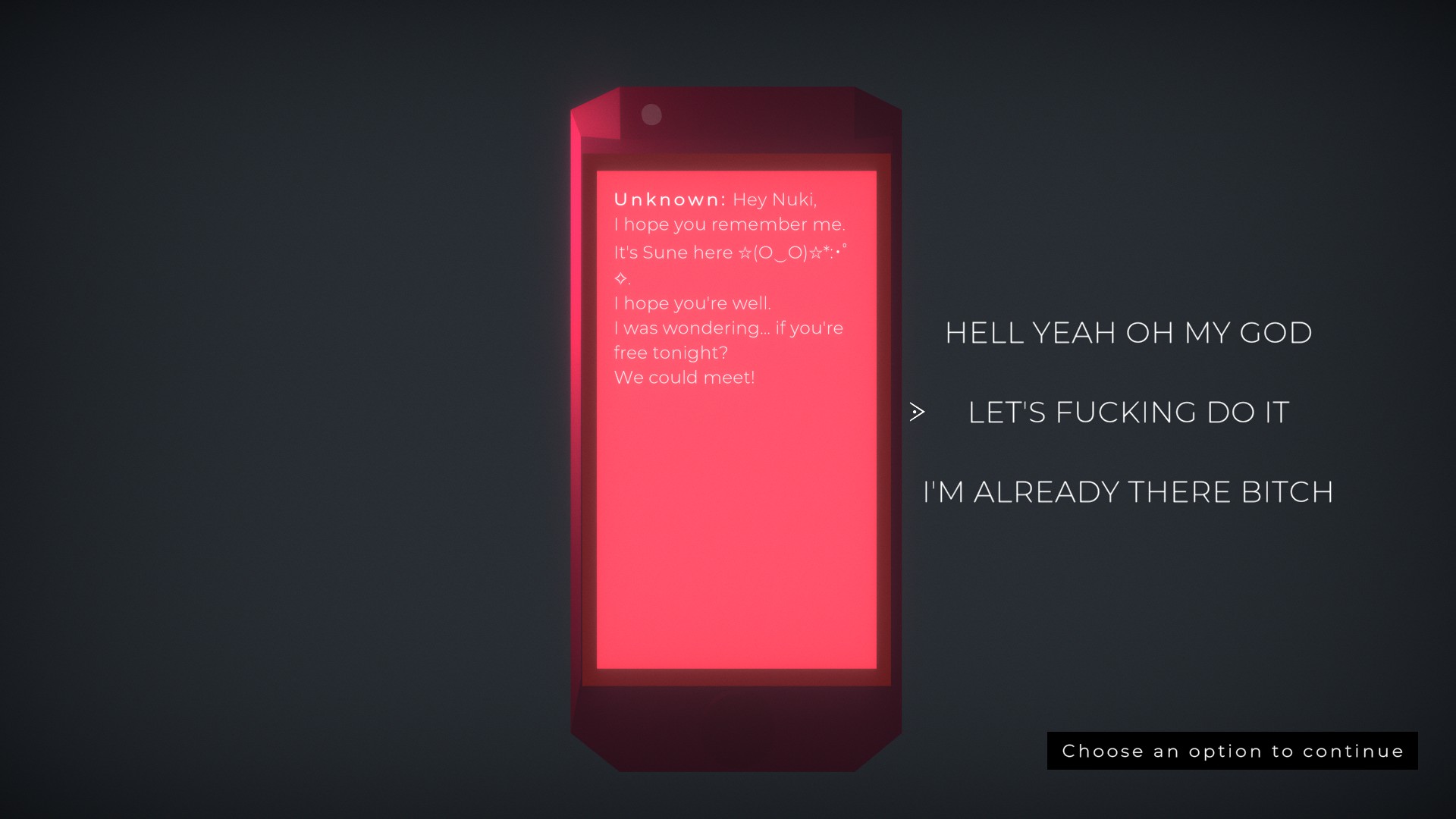 I guess the only issue that I had with the game was that it, at times, was too abstract for me. There have been some similes and images that I didn't get… I also wasn't able to tell when something was real and when something wasn't. At times, I was wondering if it's just a daydream or some sort of metaphor that Nuki uses to solve the problems he has. At times, I was confused… while at other times, I wasn't sure which interpretation and which theory would be the most accurate.
Sometimes, I also had an issue with how Sune would react to things that Nuki said. You chose some of the dialogue options but sometimes the results or the reactions of Sune would be unexpected and it made me feel helpless. This is both an issue and a feature, in my opinion, as in real situations these kinds of things happen as well. You don't get the expected results from a conversation. You cannot completely understand everyone. It doesn't work like that. So, at times, I felt as if the choices were worded differently from the intention that I thought they would convey… which was an issue at one or two instances… but at the same time, it adds a bit of realism to the experience.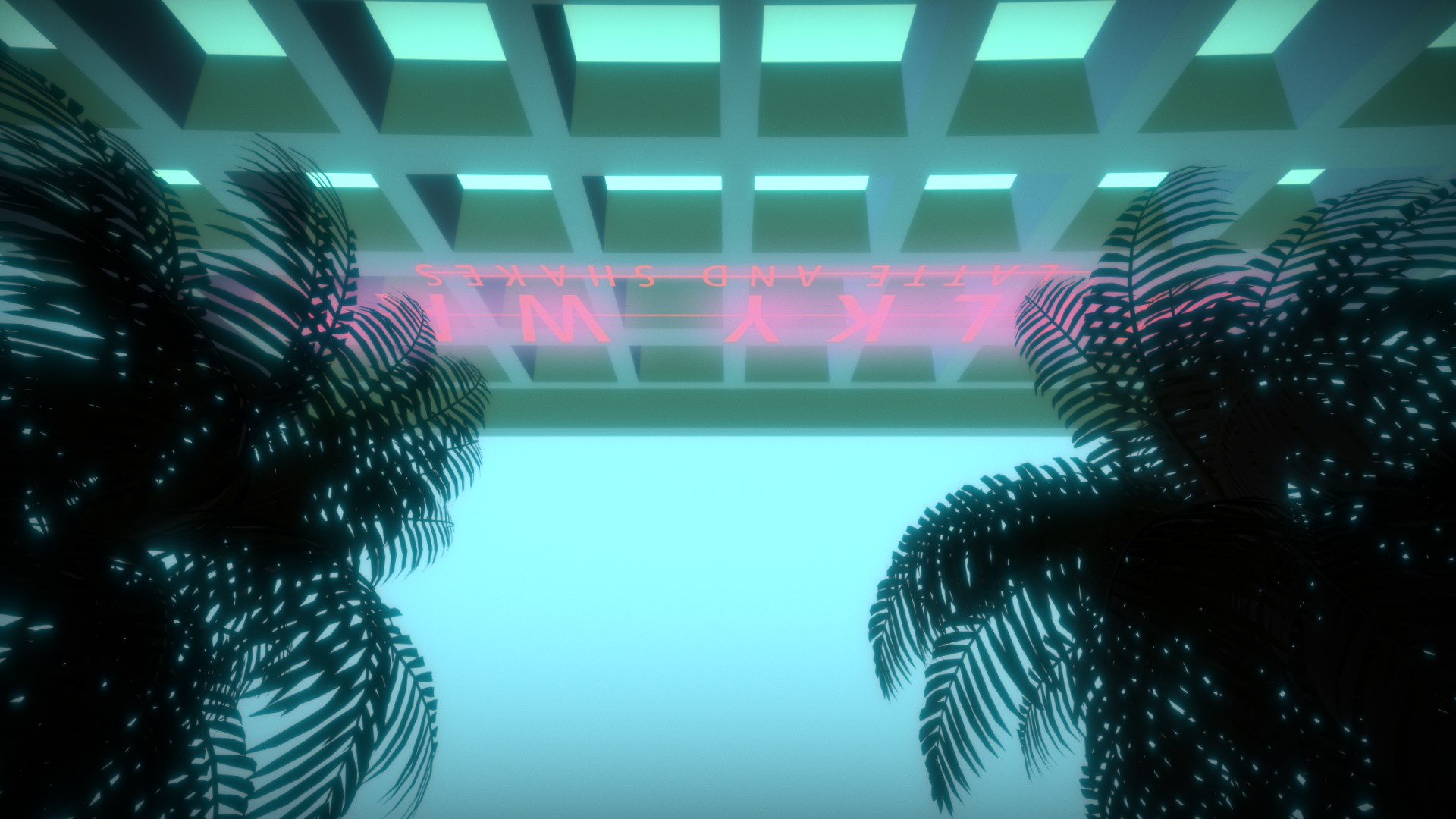 In the end, I couldn't really talk too much about the game's story itself but more about its topics and what I liked about it. It was somewhat hard to not spoil anything but I think I did a good job here… especially since there is so much that I didn't talk about at all!
My first experience with this game was awesome and I still have goosebumps even while thinking back at it. I highly recommend this game… but I'm not sure if it's for everyone. There are certain triggers in there. If you can't deal with heavier topics like mental health issues, abusive relationships, borderline personality disorder, and the like, I wouldn't recommend this to you. Otherwise, it's a great experience that is definitely worth checking out!
The different endings and plot lines, the small secrets and the different choices really add a lot of replay value to the game, and even after you're done with one ending or a lot of them, you've still got a ton of room for theory crafting, analysis, and speculation, so the game doesn't end when you're done with it, which is interesting and one of the many reasons as to why I'm recommending this.
This post was first published on Indiecator by Dan Indiecator aka MagiWasTaken. If you like what you see here and want to see more, you can check me out on Twitch and YouTube as well. If you find this post on a website other than Indiecator.org, please write an e-mail to me. Thank you!