A while ago, I watched John Carpenter's "The Thing" with a few people on Discord and enjoyed it quite a lot. The actors are doing an incredible job at conveying this feeling of anxiety and distrust they have… I mean, there is a thing that is possessing bodies, acting like them, and killing people there… But then I noticed that it's really similar to a game I wanted to review: Among Us. Obviously, the similarities are there as Among Us even features a map inspired by the movie, Polis!
Alas, today we're taking a look at Among Us by Innersloth, the popular party game of teamwork and betrayal.
Developer: Innersloth
Publisher: Innersloth
Genre: Space, Trustlike, Social Deduction, Social Deception, Multiplayer
Release Date: November 16th, 2018
Reviewed on: PC
Available on: PC, iOs, Android
Copy was purchased.
Among Us' premise is simple. There are four to ten people on one of the three maps with one to two Imposters among them (roll credits!). The crewmates' job is to finish the tasks to ensure victory. Meanwhile, the Imposters have to try and deceive everyone into thinking that they're crewmates while also killing off people. To do so, they can kill people, vent into places, lock doors, and sabotage.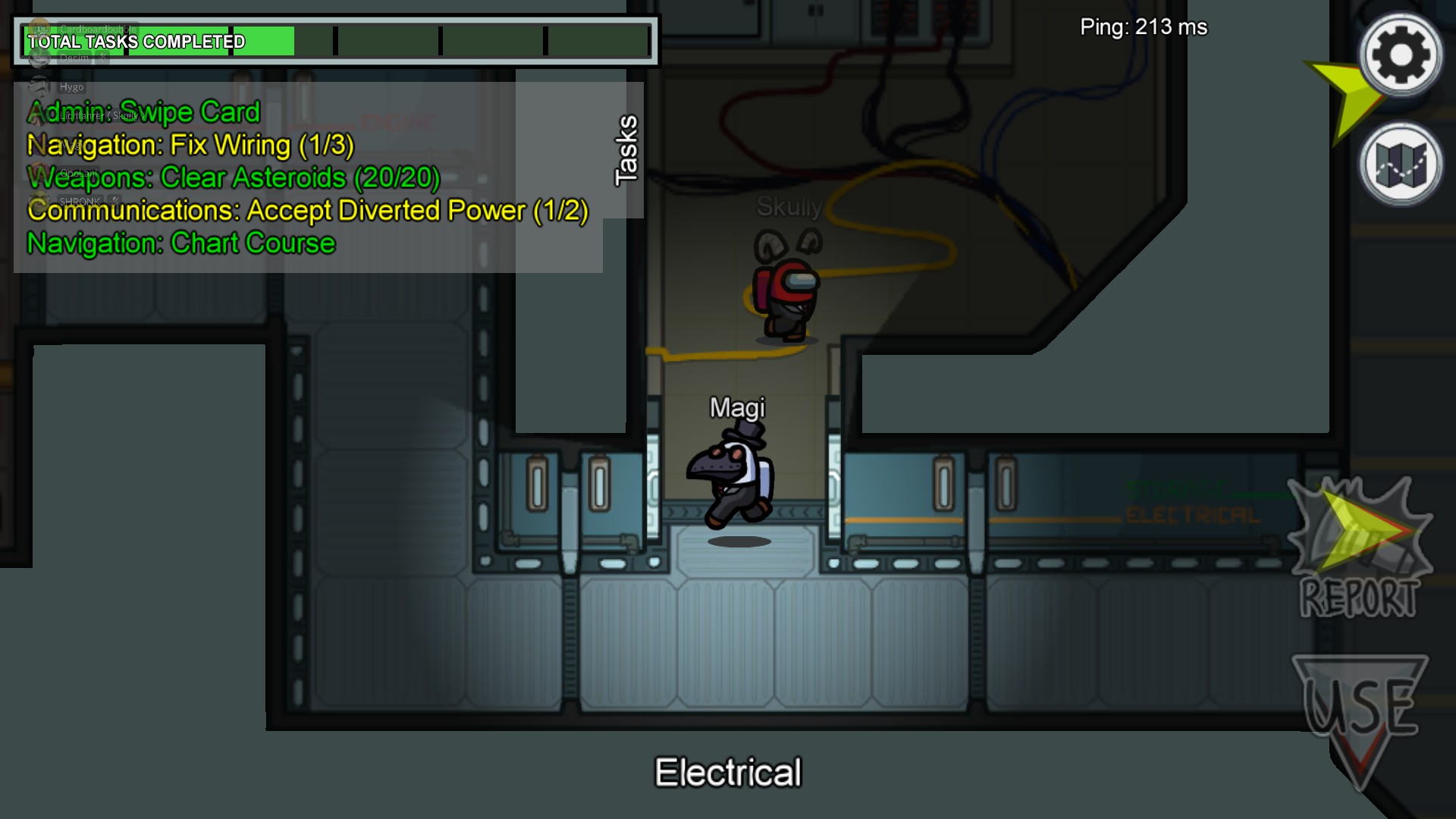 The main portion of the game, however, is social deception. Just like with other social deception games or trust-likes, as someone called them, you try to gaslight, manipulate, and deceive people. You want people to trust you so that you don't get voted out. When a body is found, people will report it. The people near the body or whoever's not accounted for is obviously the Imposter. Once a meeting is called on emergencies or when a body was found, everyone has time to discuss the matter, clarify where everyone was, deceive, or do whatever to prove that you're innocent. Just like in other games, the crewmates then decide to vote someone out while hoping that that person is indeed the Imposter.
Unless you play with the proximity chat mod, you're not allowed to speak during the actual rounds. When you die, you stay quiet. Meanwhile, you can only talk during the meetings. The Proximity Chat Mod allows you to talk to nearby people, which can be quite fun. There are also other additions to the game that can help you discover a playstyle you and your friends like.
All of this may sound complicated but you get the hang of it once you play a round or two. Be it at small gatherings, with friends or online with random people, you'll be able to play it without much trouble.
The more complicated bits are tactics like marinating* people (*marinating means that you're "sticking around to give them a sense of comfort and trust when near you") or the faking of tasks. While it is fun for the first few times that you play the game, it can be also rather taxing as you lie and deceive your friends only to backstab them in the end. At times you trick people into believing you while you gaslight others and accuse them, falsely, of being the Imposter even though you did it.
So, do I like a game like that? Not really. I don't feel too good about it, so I can't really play too many rounds at a time and I get tired of it quite fast and leave early most of the time. For a game that is available for free on the mobile versions (both Android and iOs), you can get a lot of entertainment out of it. The low cost of four bucks on Steam also helps with having access to it and inviting friends to play it with you. I easily got thirty hours of entertainment out of it, which is absolutely worth it, although that was partly due to alternate rulesets as well.
In Among Us, you're able to customize the game's rules to fit your needs as well. Want to make the game more challenging? Turn off confirmed ejects and visible tasks. Want to make the games shorter? Lower the tasks and the kill cooldown. Want to play Hide n Seek? Change the Vision settings for crewmates and imposters to fit that playstyle. In the end, it allows you to have a pleasant experience no matter who you are, as long as you have the right people.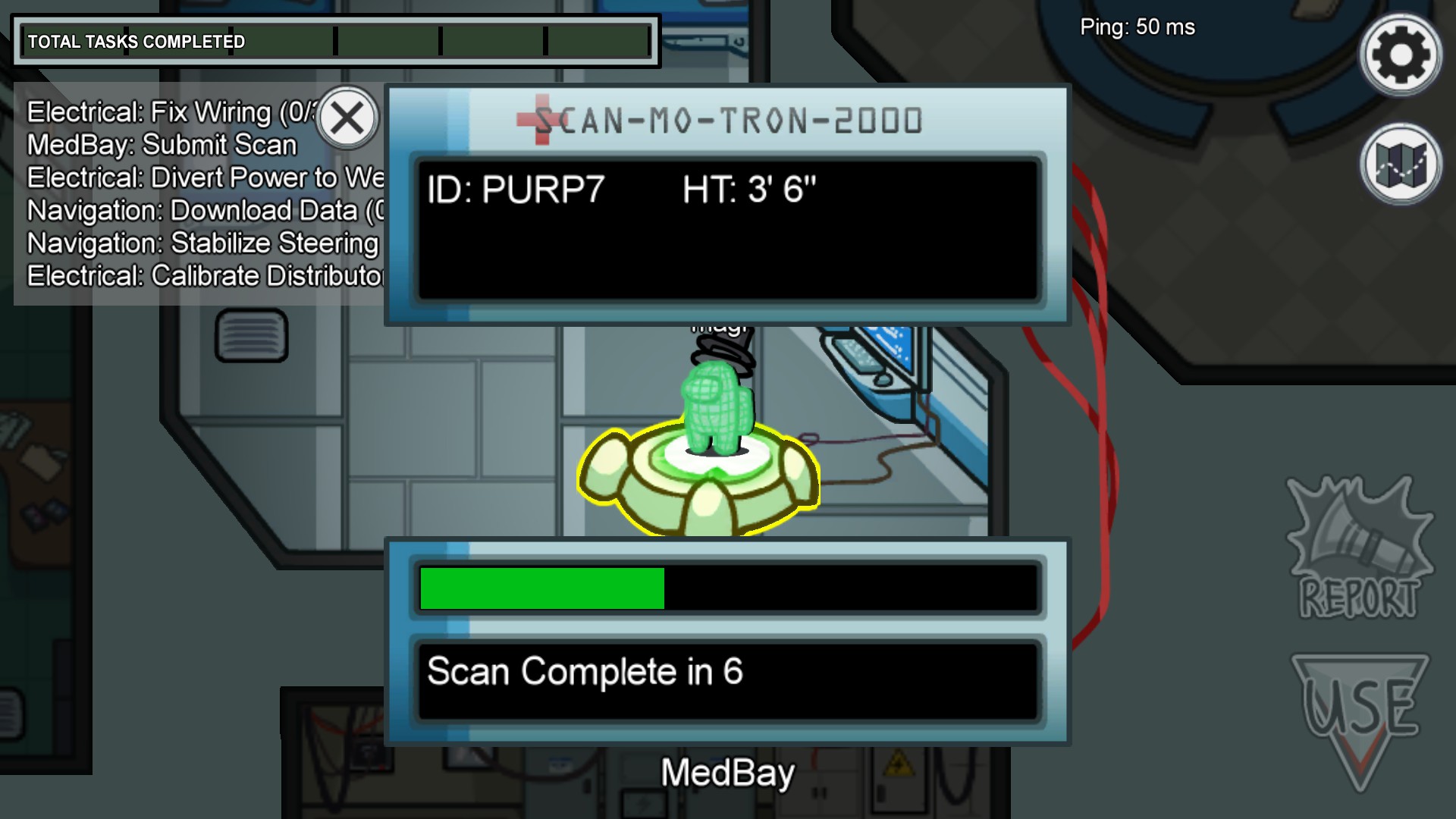 The online portion of the game sucks, however. Lobbies are either toxic with people having "bad words" in their names and these randoms just randomly voting you out. The absence of voice chat makes it hard for you to defend yourself, especially since the majority of these random peoples in public lobbies seem to be unable to write full sentences if at all. It's hard to have fun in public lobbies, in my opinion, frankly because the game got so popular that a lot of kids ended up getting into it. Alas, I'd recommend private games.
Even with private lobbies, however, the game's popularity is harming the game more than it helps. I'm sure the developers are aware of this but at times it can be rather hard to get into games, even when they're private, as there are times when the server is just full with too many people logging into the game.
Apart from that, I would love it if you were able to change the number of Imposters as well as the map in the lobby-settings. If you want to change the map, you'll have to quit and enter a new lobby. If you take too long to decide, everyone gets kicked. With a lot of settings being in the lobby, I don't get why the map, the number of crewmates and the number of Imposters are only accessible in the pre-lobby-settings.
But at the end of the day, I end up excusing those small issues as it is a rather cheap game that can be played with people anywhere and everywhere.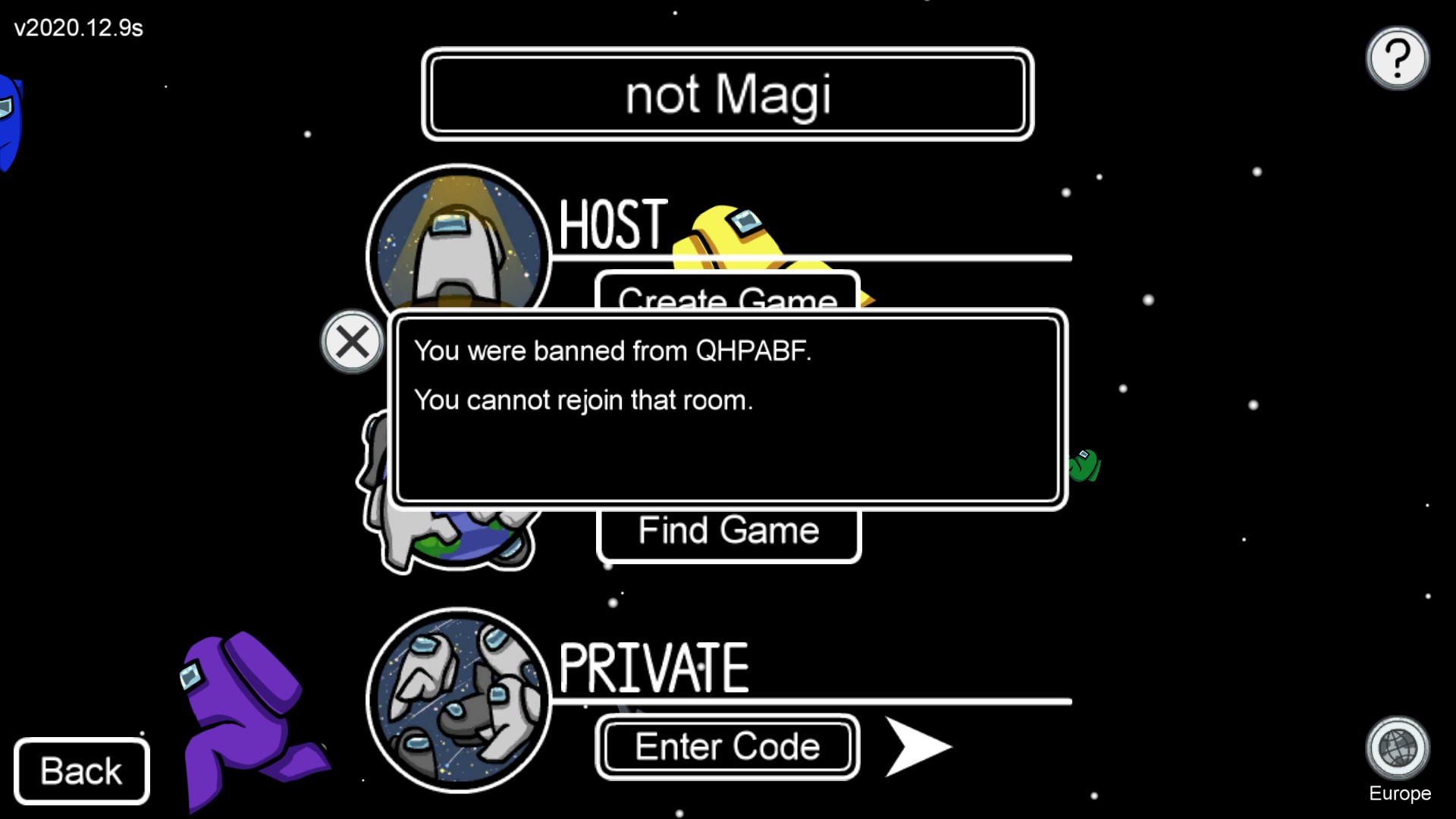 Lately, I've enjoyed the Hide n Seek ruleset where Imposters see nothing while Crewmates see everything. At the beginning of the round, the Imposter announces that they're "it" and they'll count down to zero. The Imposter has to "find" people (aka kill them) while the Crewmates try to avoid the Imposter at all cost while finishing their tasks. Another ruleset that I really liked is "Chaos" where you're allowed to talk whenever and where you can't talk at all during the meetings. Vote time is decreased to 15 seconds with no discussion time. You have to vote people or else you'll get voted off next. Once the meeting is over, everyone tries to finish their tasks while keeping quiet about previous rounds. As the name suggests, that's really chaotic, especially as anyone that reports the body sounds suspicious when they can't defend themselves.
In the end, it's a fun game with an adorable art style, gruesome kill animations, an okay soundtrack but a lot of value for the little money you spent, if at all. Due to crossplay, you can enjoy the game with your friends on Steam, iOs, and Android without any issues, allowing a lot of people to join in. In the same manner, you can try and alter all of the rules, resulting in a pleasant experience that can be customised to fit your needs. Hence, the recommendation.
Although, I'd say that you should leave the game be a game. If you end up taking the gaslighting and everything into the Real Life, you may end up destroying friendships. Oh well,…
Cheers!
This post was first published on Indiecator by Dan Indiecator aka MagiWasTaken. If you like what you see here and want to see more, you can check me out on Twitch and YouTube as well.