One of the titles that I've been eyeing for a while now has been Pawnbarian! It's supposed to come out in Q1 of 2021 and I'd be happy to review it once it's out… but for now, I'll have to make do with the first few impressions I got from the demo that is available here.
Developer: j4nw
Publisher: j4nw
Genre: Minimalistic, Roguelike, Chess, Puzzle, Card Game
Release Date: Q1, 2021
Played on: PC
Available on: PC
Pawnbarian is a roguelike based on Chess. Play as a brave fighter of the Northern Chesslands, always on the lookout for a new challenge. Fight your way through the dungeon, one turn at a time! There are more characters planned for the full version as well and while the Pawnbarian may sound like more of a "more brawn than brain" type of character, he actually offers a lot of versatility. By moving to the top row, having three pawns in hand or by starting the turn at the top row, you get to promote a pawn into a queen. Other classes/characters will have other rulesets.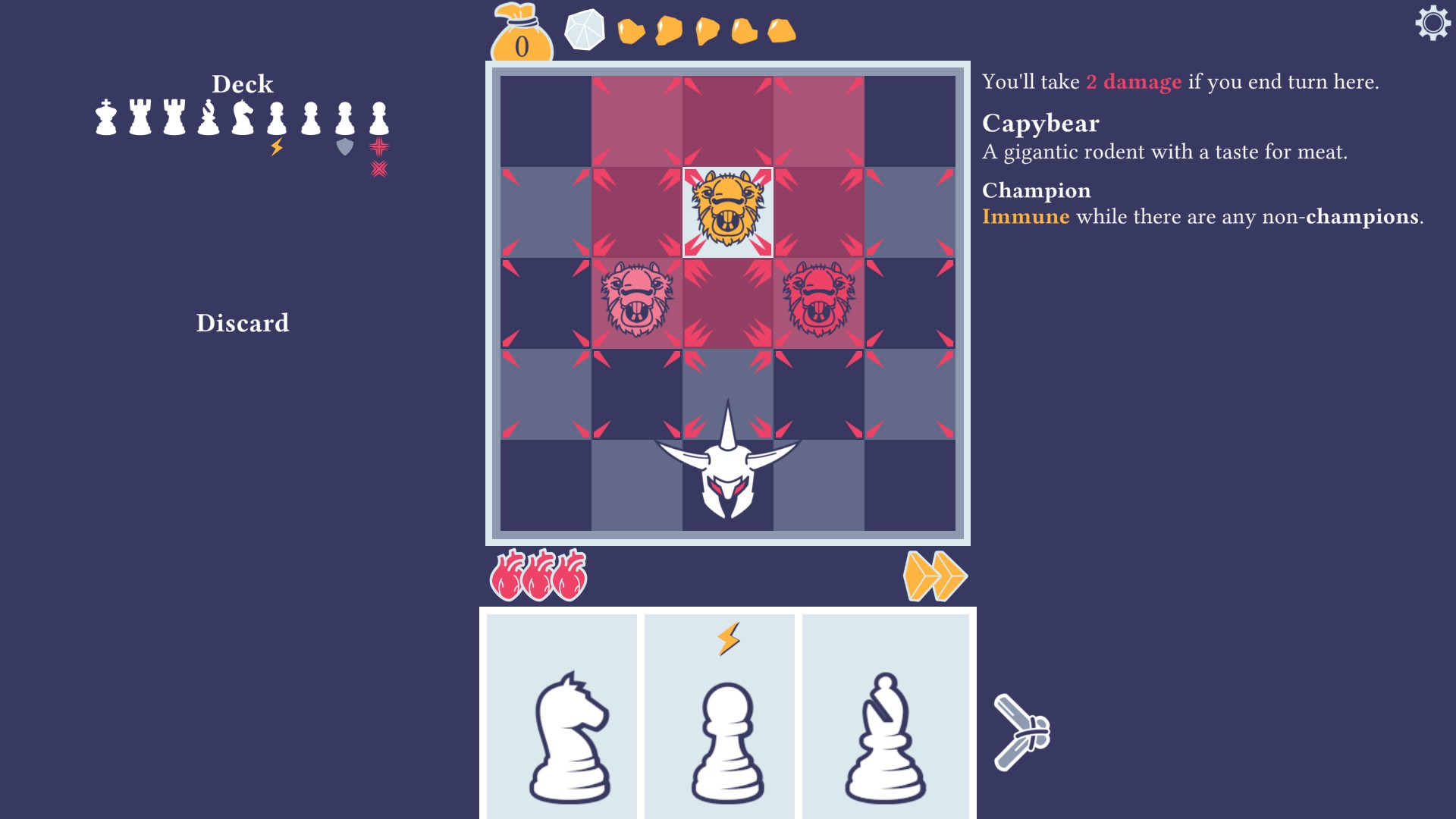 Combat is turn-based, leaving you plenty of time to plan out your next few moves. When it's your turn, you have limited moves, indicated by the yellow pieces below the chessboard. Some of your pieces (indicated at the top left by a lightning symbol) refresh these moves, allowing you to move another time.
The enemies also move in different patterns and all feature their own mechanics. Some of them are nimble, meaning that they'll dodge away when you attack them unless they're against a wall. Others spread blight, have more range or split into multiple enemies upon death.
By hovering over enemies, you get to see these rules yourself and hence learn about them. At the same time, you can see how much damage you receive when you hover on different tiles.
If you're familiar with chess, you'll know how the pawns, rooks, knights, and so on move. If you're not, then the game will help you out by showing you the moves that you're allowed to do with the selected piece.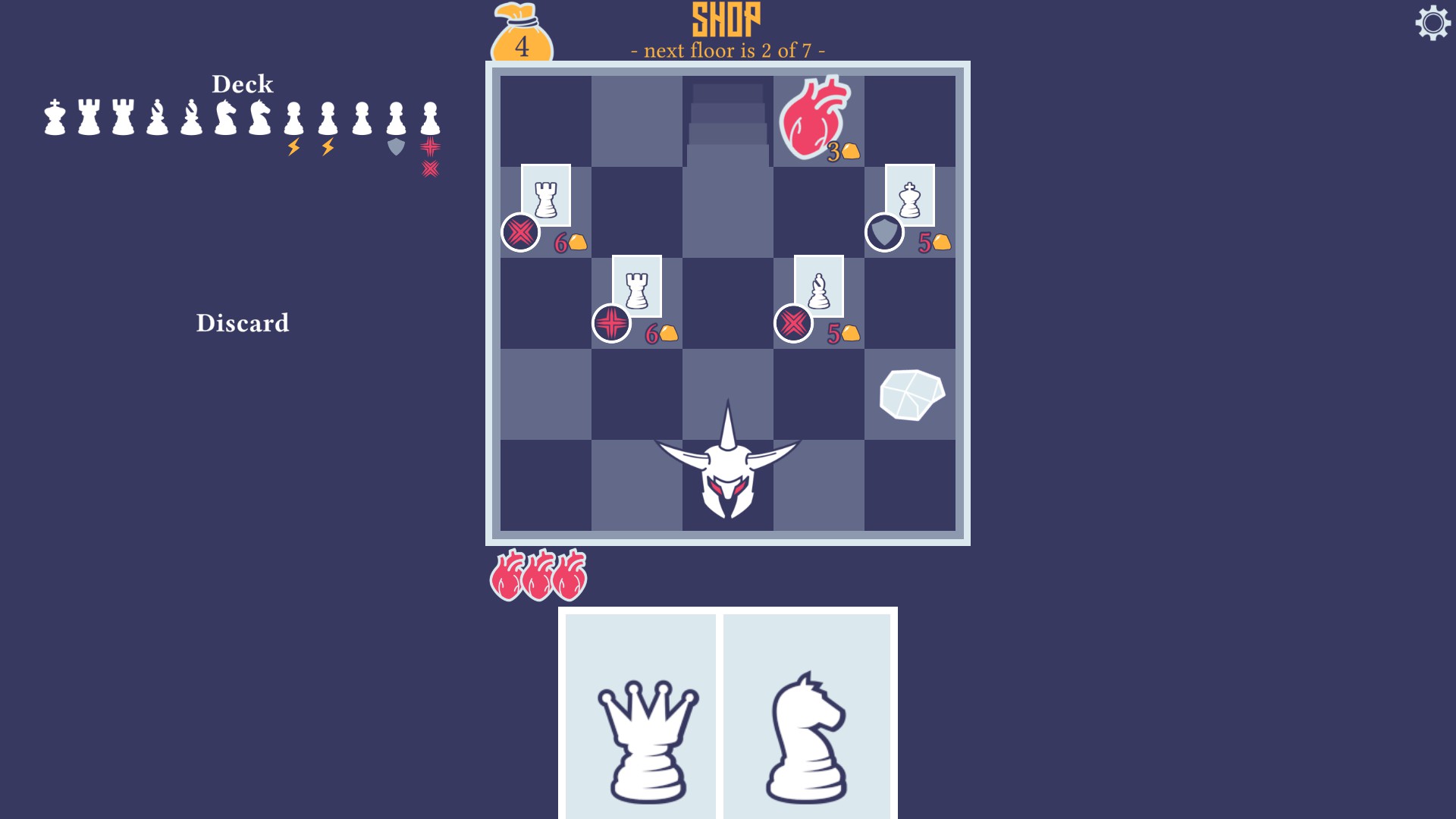 When you get hit, you lose hearts, indicated by the (anatomically correct) heart symbols below the chessboard. Hearts can be guarded via shields that you get for moving pieces with a shield symbol. At the same time, you can reacquire hearts in the shop that you encounter after every floor. At the top of the chessboard, you can see your current gold as well as a bunch of gold chunks and gems. Every turn one of those gold chunks vanishes but if you manage to finish the current floor with any of them left, you'll be able to spend that gold in the next shop. This is a somewhat interesting mechanic as you have to try to solve these floors in the least turns possible… but at the same time, you've got to be careful and not get too far ahead of yourself as every floor can be deadly!
In the shop, you're able to upgrade your deck by adding more effects to your pieces. At first, I thought that the pieces there would get replaced by other pieces… This was an oversight of mine as it actually says that you get permanent upgrades for your cards… in the tutorial… that I skipped. The tutorial itself is quite beginner-friendly. It tells you the basics of the game within seconds and lets you experience two floors before heading into the actual tutorial dungeon. I somehow completely missed the fact that there is a tutorial, although I'm blaming that on my headache.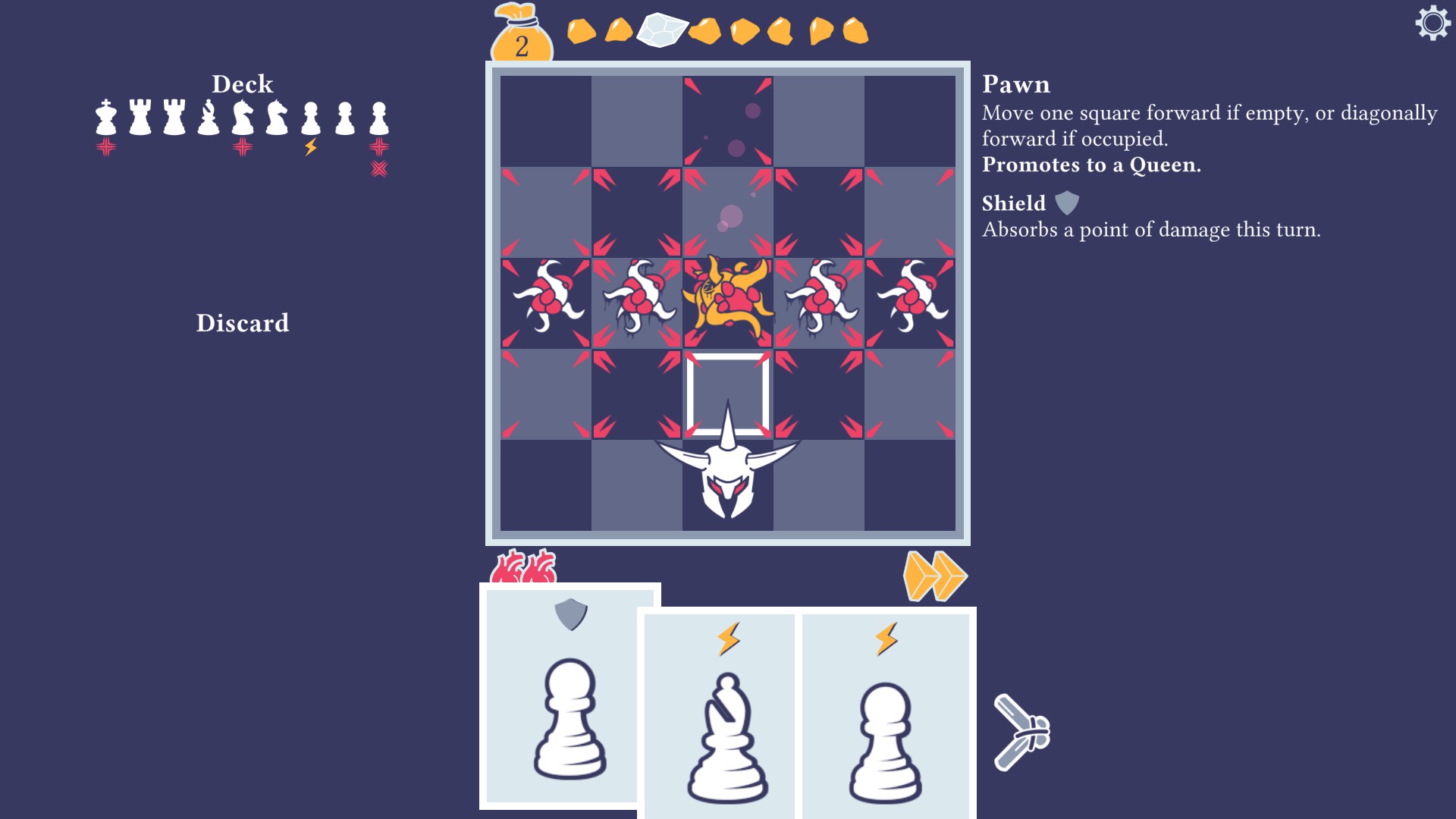 What I love about this game (or the demo of the game, to be more precise) is the fact that the art style is super minimalistic. It shows you what you need to see without overwhelming you with all kinds of gimmicks, UI shenanigans or complicated tooltips. Instead, you see what you want to see immediately – and if you need to know more, you hover over tiles and pieces.
At the same time, the game is able to communicate rather well where the damage comes from, how much damage is dealt and where/how you died. After about 90 minutes, I actually was able to defeat the demo dungeon, which I was quite surprised about. The Blight mechanic, as well as the Nimble mechanic, were somewhat hard to deal with but I'd imagine that without those, the game would be rather plain and easy to beat. I'm looking forward to seeing what kind of other enemies the full game will have to offer.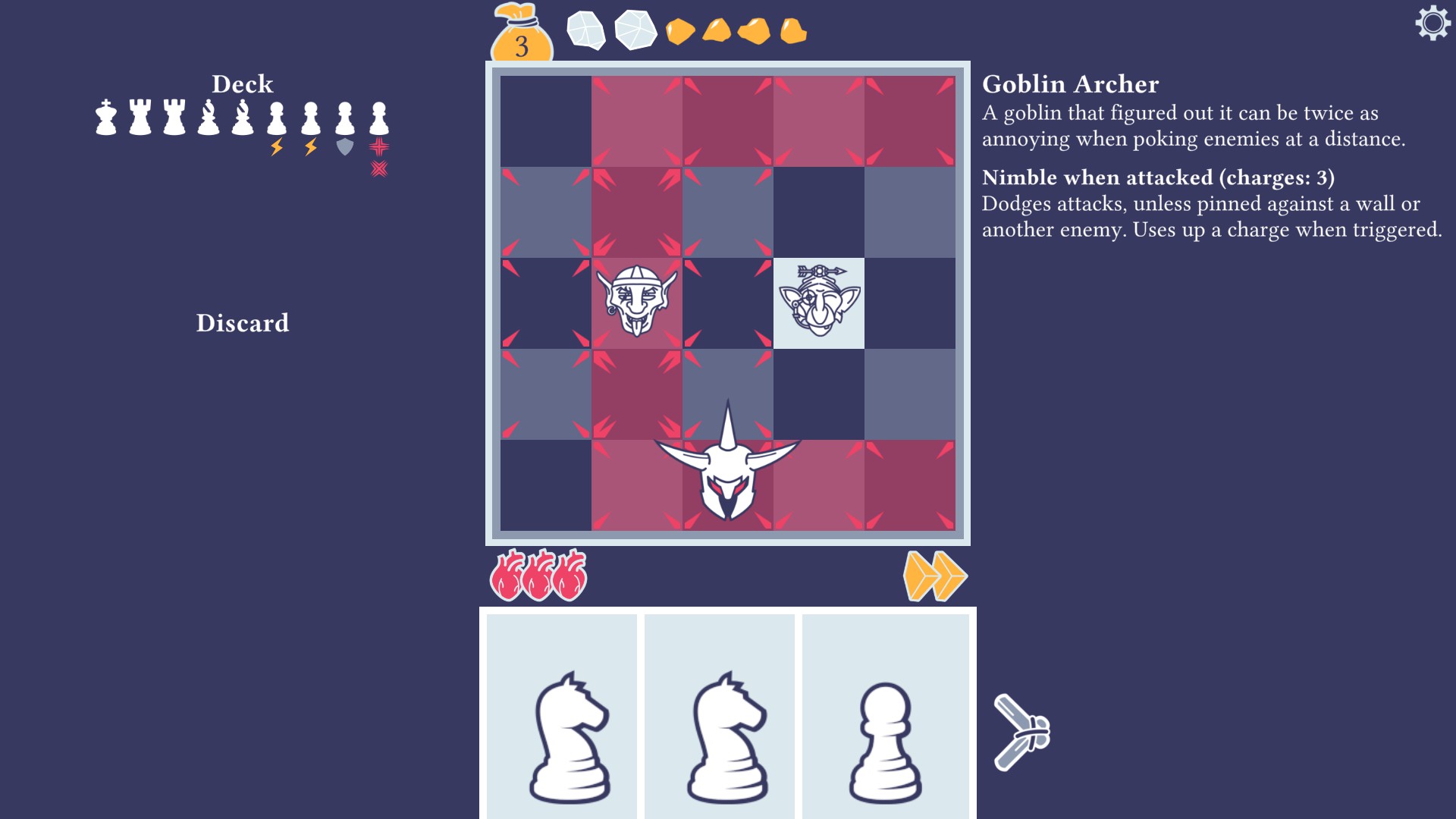 Apart from the interesting and challenging mechanics, as well as the minimalistic art style, the game also features a lovely soundtrack so far that doesn't get on your nerves after you've listened to it for an hour and a half. I mean, a lot of demos feature the same track over and over again, which can be quite annoying. In this demo, the gentle sounds convey this feeling of adventure quite well while at the same time allowing you to relax while playing.
Pawnbarian is a lovely chess-roguelike hybrid that adds its own twist to the Rogue-formula while sticking to the core premise of permadeath and turn-based combat. Personally speaking, I'm really looking forward to seeing the other enemies as well as the other characters that will be introduced into the full version.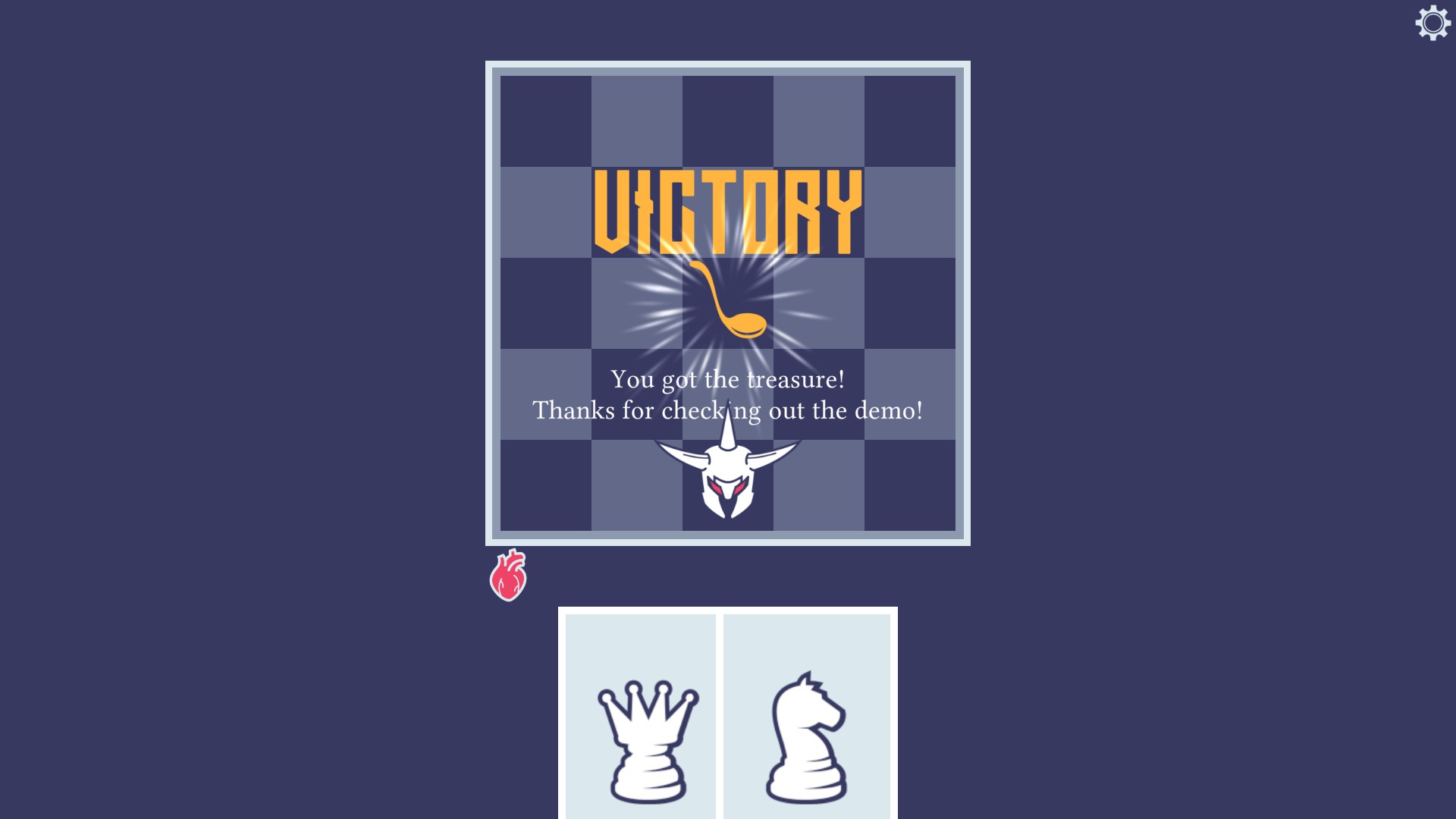 If you want to, you can check out Pawnbarian over here. It is also available on itch.io if you want to play it over there! Make sure to wishlist it if you haven't yet – and if you want to, you can always try out the demo over there as well!
I hope you enjoyed this post! Feel free to leave feedback or any suggestions for other demos to check out!
Take care!
Cheers!