It's been two years since its release but Hopoo Games figured, it'd be a great idea to announce an update of this size now, titling it the Anniversary Update, and rounding out their title, Risk of Rain 2, as a whole to say thanks to all the fans that supported the studio through Early Access. Hence, this patch includes both new content and updated old content as well as stuff that didn't make it into the 1.0 version or that the community suggested over time. You can check out the patch notes over here. I'm merely talking about the changes that I'm the most excited about!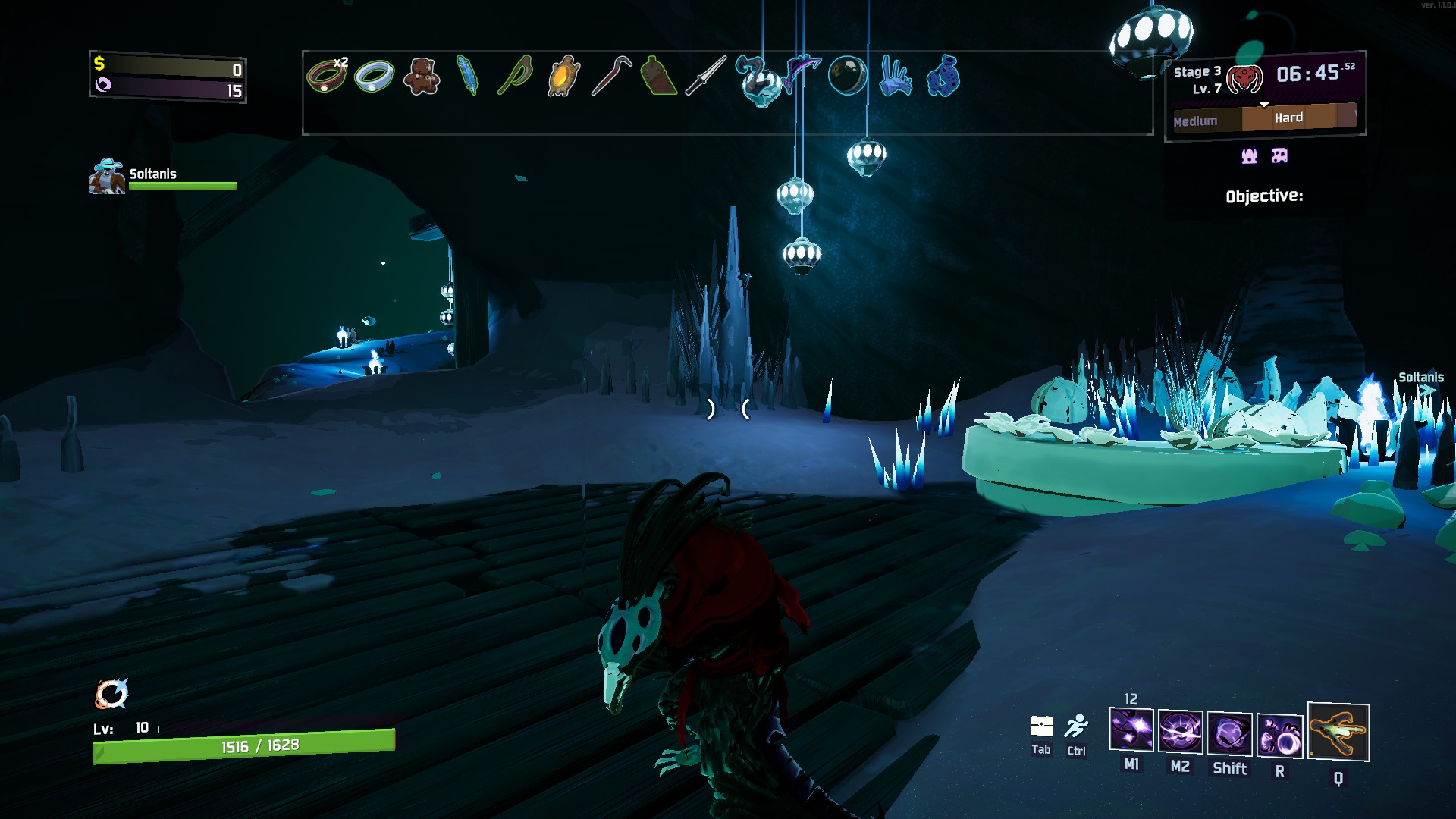 So, for starters, there is a new Survivor in the game. The Bandit from the first game makes it back into the game. I personally think that the Bandit is a bit overpowered but I love how they implemented him into the second game, keeping his kit fresh while still staying true to his old playstyle. His primary attacks fire either a shotgun burst or a rifle blast, dealing a lot of damage and reloading after four shells. His secondary attack is a slash that deals damage and can cause a new effect called "haemorrhaging" on enemies on crits. The Utility skill turns you invisible, makes you move faster and stuns enemies while also granting you bonus damage. At last, the special ability, Lights Out, executes enemies and resets all your cooldowns on kill… It's an interesting character. The backstab and the serrated dagger are new mechanics introduced in RoR2 over RoR1 but I honestly like it. I have yet to unlock all the abilities but the style and the feel of the character is amazing, although I also think that he's quite overpowered.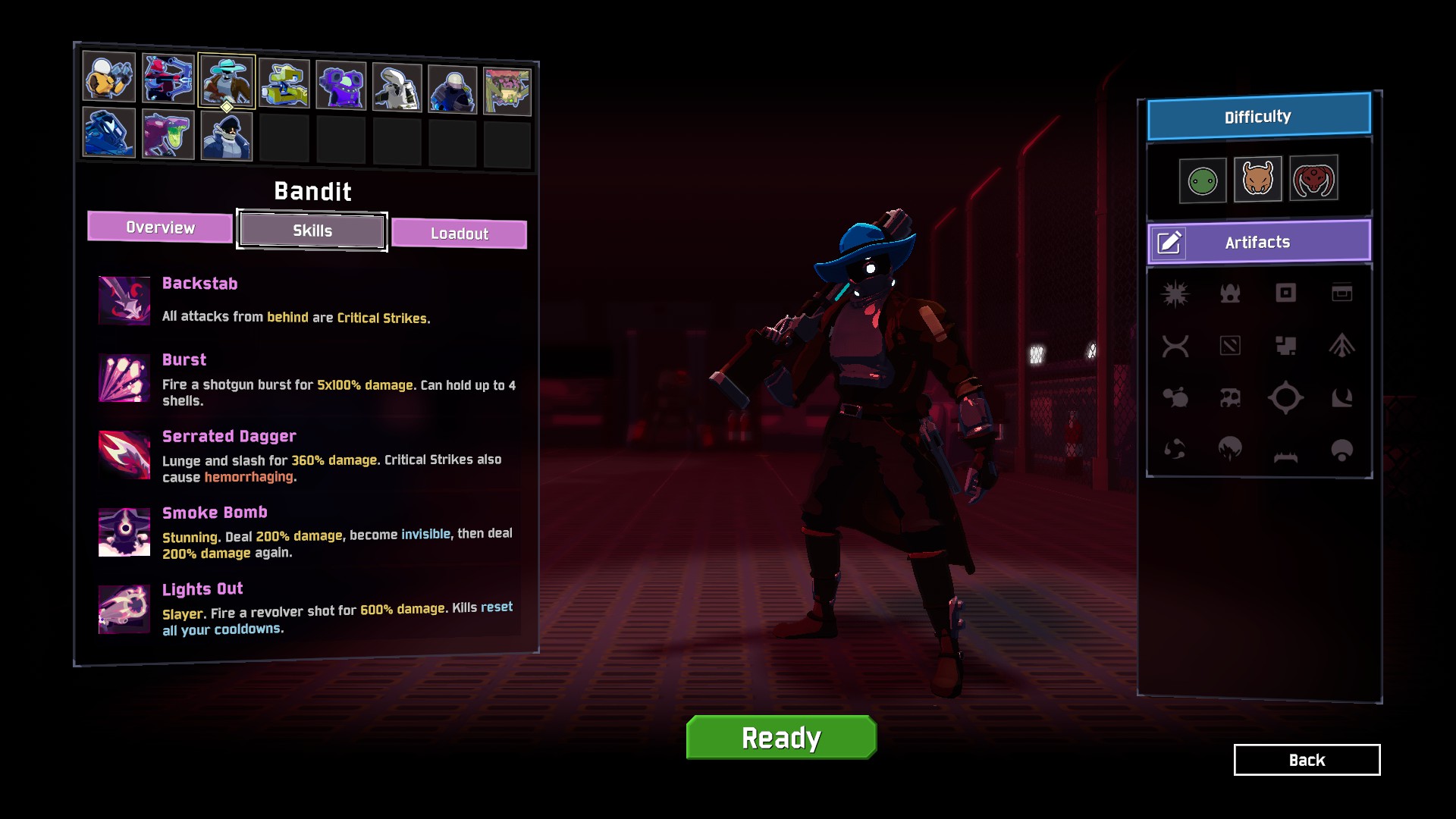 On another note, MUL-T, Loader, and REX received a new Special Variant while the Mercenary and the Captain also received a new Utility skill variant. A bunch of characters got balanced or changed a bit. The Final Stage got changed and a new monster got added for it. There is also a new Elite type ("Perfected") in the game as well as a new boss enemy, the Grandparent, which basically comes back from the first game… kind of… it apparently has been in RoR2 since the 1.0 update but it didn't get used until now, so… I love it honestly. Some of the new Boss items are amazing. The Empathy Cores and the Planula are somewhat situational and could be rather good on some of the characters more than others… the new Charged Perforator is simply amazing on anyone with a high proc coefficient. The two new Lunar Items that got added allow you to transform into the teased character, the Heretic, now: Hooks of Heresy and Essence of Heresy, paired with the other Heretic items turn you into the Heretic, a beefier character that loses health over time but has a unique playstyle, utilizing the four lunar items. Very cool! Looking forward to trying it out a lot more. Speaking of lunar items, you can now also refresh the Lunar items in the Bazar Between Times, utilizing the Lunar Shop Refresher, which is quite cool. There are also new challenges and 93 new Lore Entries.
Apart from that, there have been a bunch of changes to enemies and items as well as more quality of life improvements. I'm mostly excited about the option to turn off Screen Distortion caused by Spinal Tonic and other effects since people reported motion sickness from it. They also added new visuals for a lot of items and updated some of the skins and icons, which is quite cool and streamlines the game a bit more, making it fresher. I really like some of the changes since they really do flesh out the game a lot more, although I would have loved to see more changes to some of the skill variants that people have been using less (like the moving turrets on Engineer or the standard Utility on Commando) since variety is quite lovely, in my eye. Apart from that, changes to certain survivors like Acrid and Commando could have been quite great in order to have more fun as those characters and in order to make them more viable and more fun.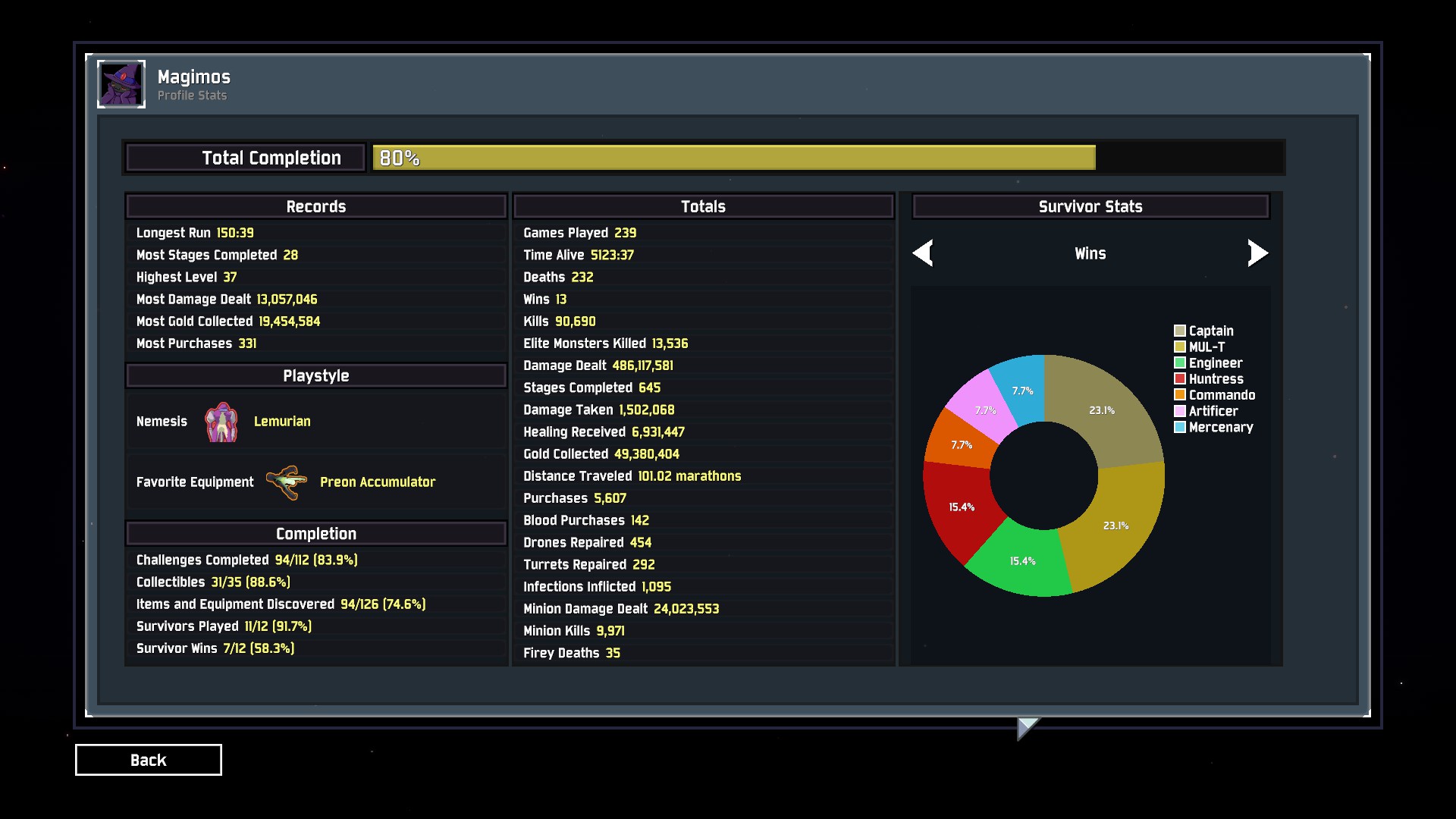 At last, I love the new Profile Stats and Run History (aka "Morgue" and "Account Stats") menus in the logbook area of the main menu. You can now browse past runs and all of your account stats like favourite survivors, progress to completion and your favourite equipment in there,… a nice little gimmick that I personally like, especially if you want to try out different builds and compare the damage numbers and stuff later.
Overall, I've been more than excited about this update. The Bandit has been a favourite of mine in the first game (although I would have loved to see the Chef, the Sniper or the Enforcer in 3D, too) and I like how they re-imagined him in 3D. Hopoo announced that they're planning a paid DLC for Q4 of 2021 that will add new survivors (yes, plural!), new bosses, enemies, items, new random events, stages, interactables, elite types, a new alternate final stage, a new alternate final boss, a new item tier, new music, a new game mode, and a lot more things. It's about as big as 2-3 Content Updates in size and honestly, I'm just super stoked for that. I'd imagine that it will include some new characters as well as older ones although there's no confirmation on that.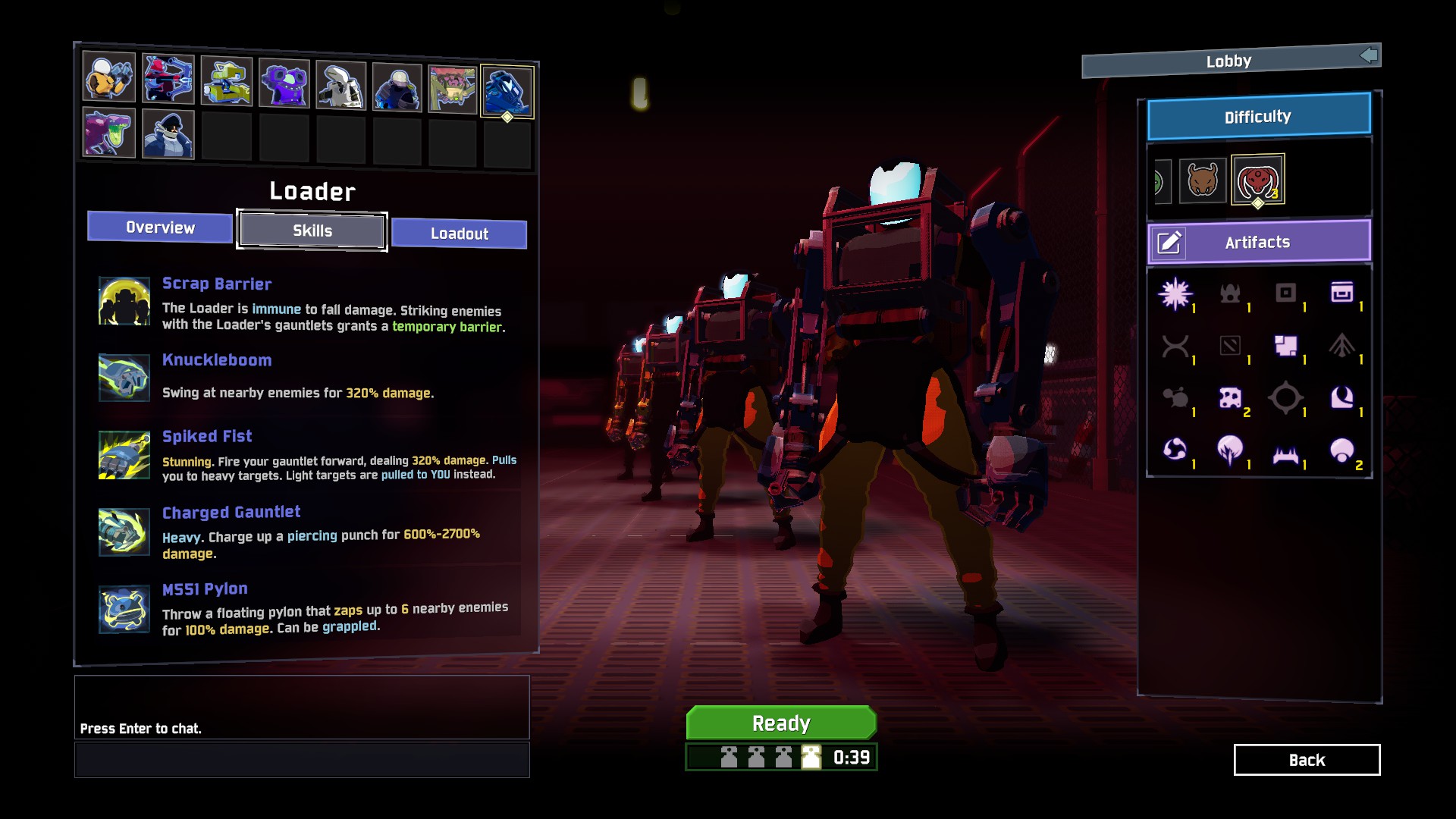 What do you think about this patch? Have you played the new Survivor yet and do you like the idea of it? What do you think of some of the changes and the new items? Let me know!
Cheers!
This post was first published on Indiecator by Dan Indiecator aka MagiWasTaken. If you like what you see here and want to see more, you can check me out on Twitch and YouTube as well.