Another month means another choice and if this one had been really bad, I would have claimed that it's a late April Fools' joke… but it's quite… alright. This time around, Naithin actually beat me to it (I know it's not a race… but I still like bringing it up) and published his post on the topic before me… and he has some interesting thoughts on the topic and I'd recommend checking out his post. I'm not entirely sure if "alright" really hits the mark this time around, personally, and funnily enough, Naithin had that same issue… so yeah. Read his post! Thanks.
As always, Classic subscribers only have the choice of either taking them all or pausing it… For me, it will be a definite pause, again, since I don't like the selection too much. There are some gems here and there but overall, I'm not a huge fan of a lot of those games, particularly because I own one of the gems already. If I were to get this month's Choice, though, I'd rank them like this:
| Name | Developer | Genre | Rank |
| --- | --- | --- | --- |
| In Other Waters | Jump Over The Age | Exploration | 1 |
| Sniper Ghost Warrior Contracts | CI Games | Stealth, Tactical Shooter | 2 |
| Popup Dungeon | Triple.B.Titles | Roguelike, Dungeon Crawler | 3 |
| Aven Colony | Mothership Entertainment LLC | Strategy, Colony Sim | 4 |
| Rock of Ages III: Make & Break | Giant Monkey Robot, ACE Team | Tower Defense (?), Strategy, Racing | 5 |
| Colt Canyon | Retrific | Action, Roguelike, Shooter | 6 |
| Shenmue III | YS Net | Action, Adventure, Open World | 7 |
| Main Assembly | Bad Yolk Games | Simulation, Sandbox | 8 |
| Skully | Finish Line Games | Adventure, Platform, Puzzle | 9 |
| Simulacra 1+2 | Kaigan Games | Horror, Visual Novel, Immersive Sim | 10 |
| Remothered: Broken Porcelain | Stormind Games | Horror, Action, Adventure | 11 |
| F1 2020 | Codemasters | Racing, Team Management | 12 |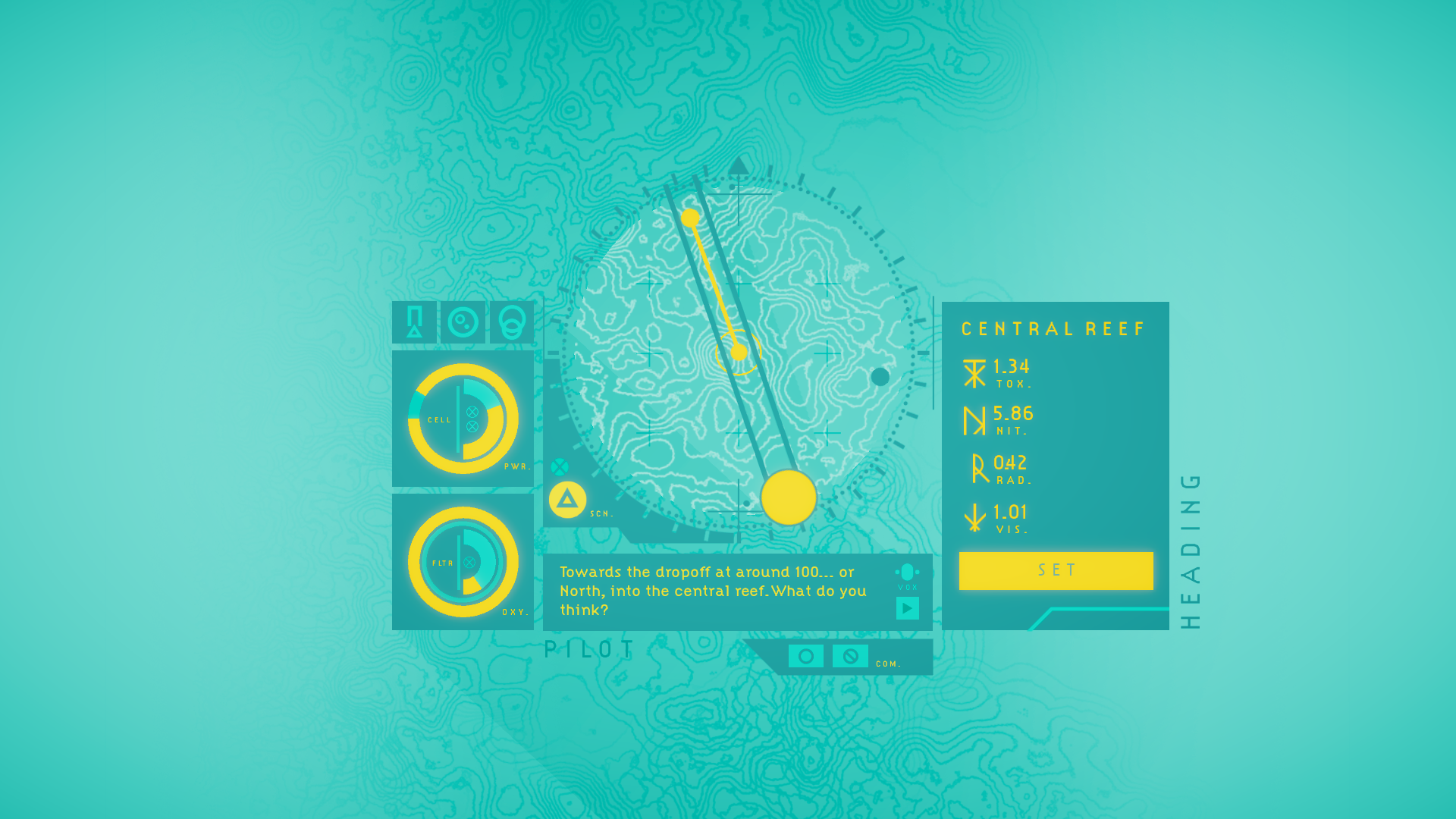 So, for starters, I absolutely love and adore In Other Waters. It's a phenomenal game that deserves more attention and if you haven't played it yet and you're eyeing some of the other titles in here, I'd highly recommend taking this game as well for your choice, whatever plan you're on. If you need more info on it, I've written a review on it not too long ago as well. Apart from that, I like playing snipers in shooter games, so Sniper Ghost Warrior Contracts seems like a great deal to me… but I have yet to play Sniper: Ghost Warrior 1 and 2, two games that are in my backlog since 2018, so I'd like to do that before I'd grab Contracts. Hence, while it is on Rank 2, I'm not going to grab it anytime soon. Popup Dungeon looks adorable and seems like something that is right up my alley. It's a Roguelike Dungeon-Crawler with a unique Cardboard-esque art style and I'd love to play it. I may grab it outside of the bundle. Aven Colony looks very fun and also like it's absolutely my cup of tea but I have yet to get my money's worth out of Surviving Mars and I also want to give Per Aspera another go, so I'd do that before I'd consider Aven Colony.
I have yet to finish Rock of Ages II but I loved it and the humour in it… and I heard that RoA 3 wasn't that good but maybe that's just my memory playing tricks on me. Colt Canyon looks interesting but I have a lot of games that are similar to it, including Westerado: Double Barreled (link to my review) and 12 Is Better Than 6 (gotta review that eventually). Hence, I'm passing on that for now as I want to replay both of those games and as I have too many roguelikes in my backlog already. I already own Shenmue 1+2 but I have yet to play those… so, again, I want to play the games before it before I purchase the third game if that makes sense. Main Assembly seems interesting but it's also one of those games that I'd probably get frustrated with if stuff doesn't go according to plan. Also,… I have a lot of games in my backlog that are similar to that (insert "We already have X at home" meme here)… Yup, I'm that guy today.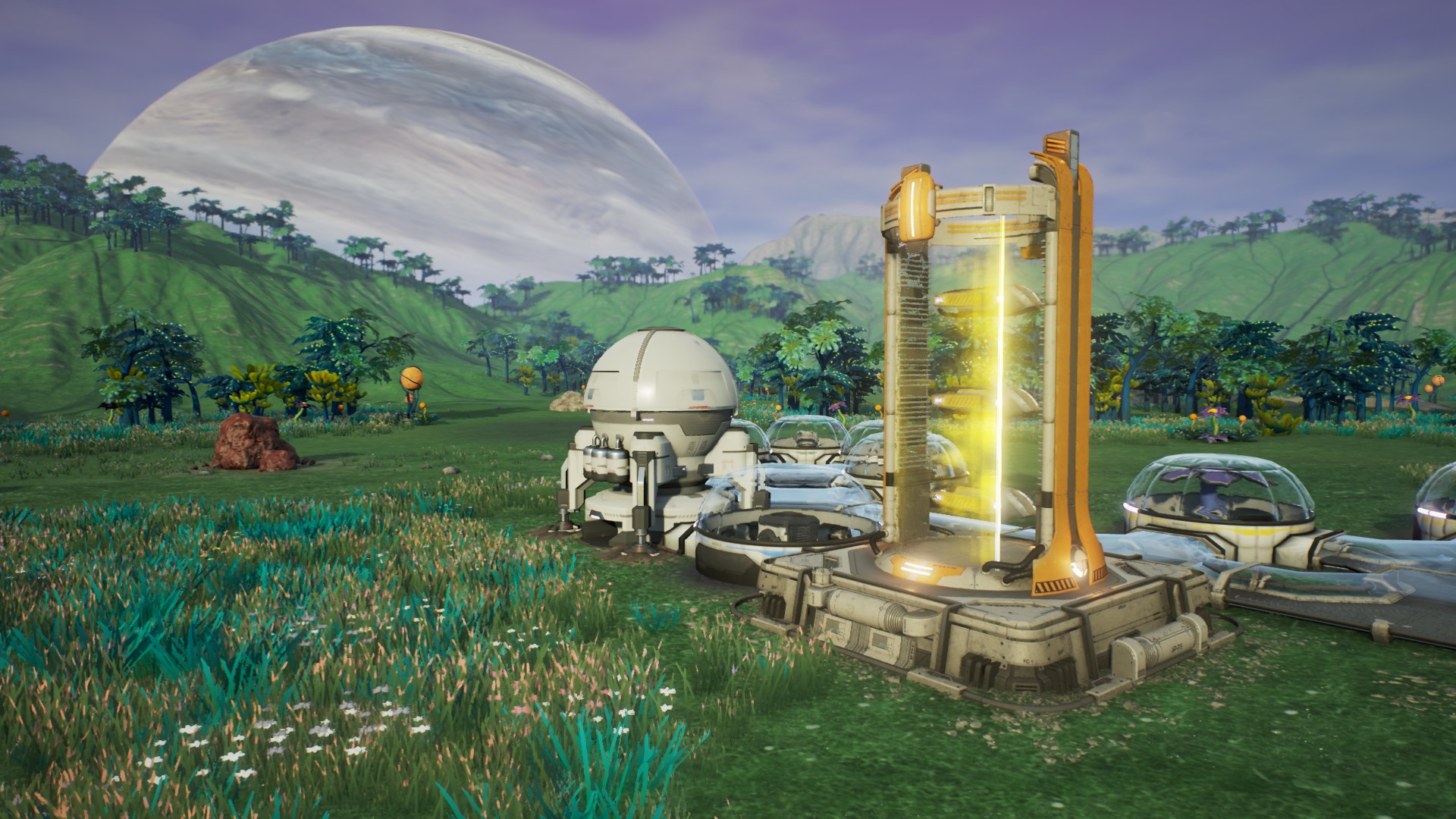 At last, Skully just doesn't really look that interesting to me. The art style is interesting but it's a puzzle platformer and I don't like platformers that much. I already own Simulacra and I have played it for an hour or so before I got stuck and then I just never played it again. I may try it out again eventually but I don't think I need another copy of it and the second game. Remothered doesn't look like it's up my alley at all and from the description, it didn't seem that interesting anyway… and well, F1 2020 is probably great if you like Racing Games or F1… But I don't like either, so… I'm out for this one.
This month's Choice is technically alright. I just already own Simulacra 1 and In Other Waters… and I have a huge backlog already and as I already mentioned a lot of these titles are basically like games that I already own… or they are sequels to games that I own but have yet to play… and I would just feel bad if I made this purchase, especially when my financial situation right now isn't that stable. I have other priorities right now. I don't think that that entails that I won't take future Humble Choices… it just means that I won't take this one and that I'll re-evaluate adding more games to my collection from now on. Similarly, I saw some great games on GOG the other day for very low prices but I already own so many games and would just never get to Dungeon Keeper 2 or the Monkey Island games, which is why I passed on those.
What do you think? Am I being unreasonable? Is this month's Choice super good and I'm just tunnelling on the games I already own/have yet to play? Do you agree/disagree with my ranking order? Are you going to take it? Let me know!
Cheers!
This post was first published on Indiecator by Dan Indiecator aka MagiWasTaken. If you like what you see here and want to see more, you can check me out on Twitch and YouTube as well. If you find this post on a website other than Indiecator.org, please write an e-mail to me. Thank you!