For quite a while now, I've been hearing great things about the Yakuza series. I mean, thanks to Humble Monthly and Choice, I own Yakuza 0, Kiwami and Kiwami 2 already, so it was only a matter of time until I'd play one of the games and despite me being late to the party here, I was quite overjoyed with having played and beaten Yakuza 0!
Note: This is not a review… It may look like one… but it's not… I just played through the game and made a post about it… Enjoy the post! Also remember to hydrate properly because Kiryu and Majima make me thirsty!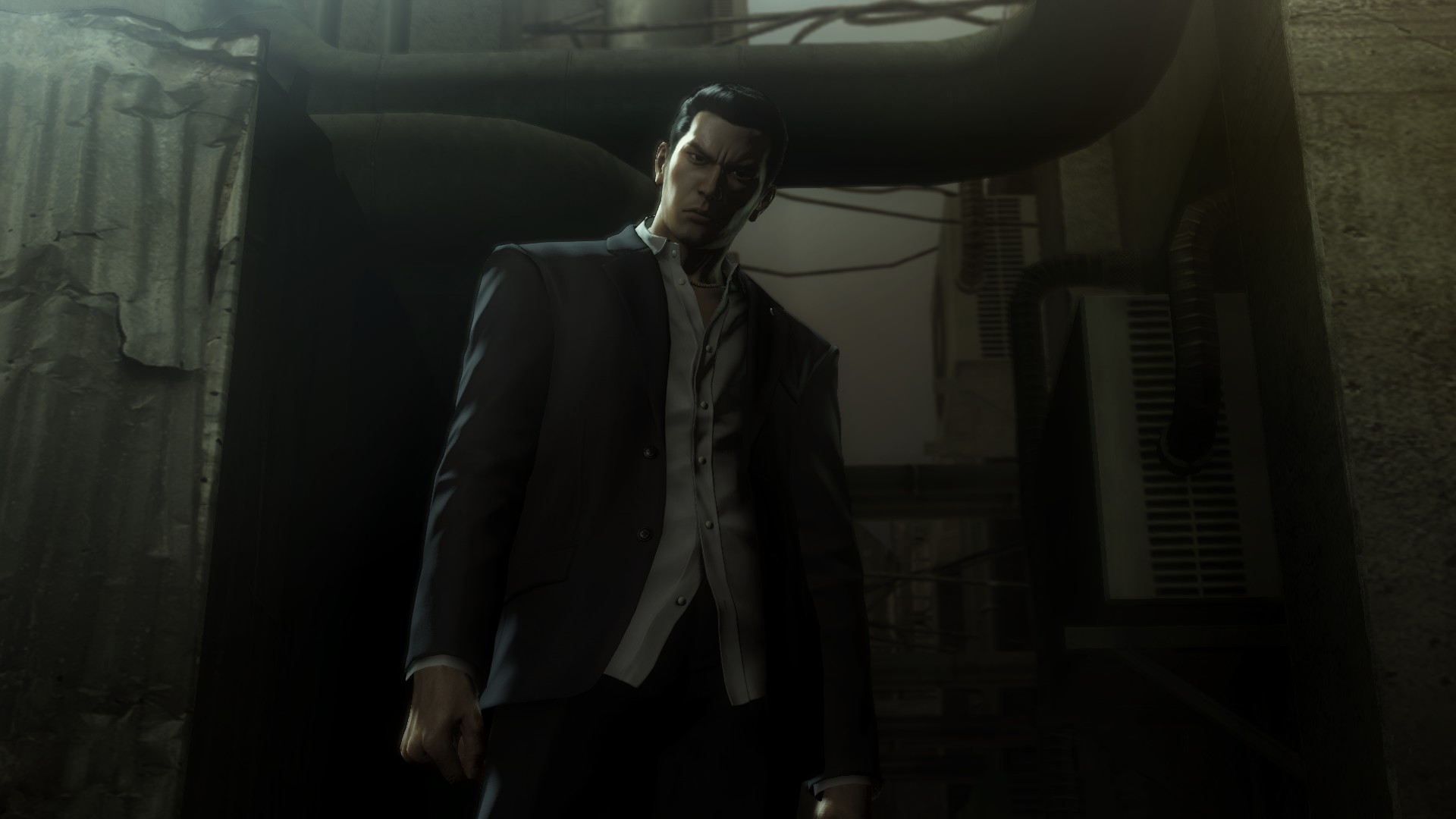 So, so,… where do I start? Uh, we play as two characters in the game. Kazuma Kiryu who's a young yakuza in his 20s and who's part of the Dojima Family gets framed for a murder he didn't commit (because he canonically never officially killed anyone) and that's quite bad for the Family since yakuza don't kill civilians. Since Kiryu has been taken in by Kazuma, Kazuma is supposed to be held accountable for Kiryu's murder, which is why Kiryu's trying to leave the family and to find the actual culprit. This whole thing, however, is part of something much bigger because of the empty piece of land that the murder was committed on. Meanwhile, we also play as Goro Majima, an ex-yakuza that runs a cabaret in Sotenbori to pay off a debt and to get back into the yakuza. There are a lot of circumstances going on but eventually, his story gets intertwined into Kiryu's and it all becomes a bit of a mess that can be a bit overwhelming and confusing… but in a good way. I won't spoil anything but I loved it and loved seeing the parallels between the characters' ideals and playstyles. Similarly, I had to pause the game now and then to think about what the implications and revelations meant for the story and why things were turning out the way they were turning out. There are a lot of parties involved, a lot of characters get introduced, and a lot of things happen, resulting in a brilliant story that ends up getting resolved with basically no plot holes left. I enjoyed it.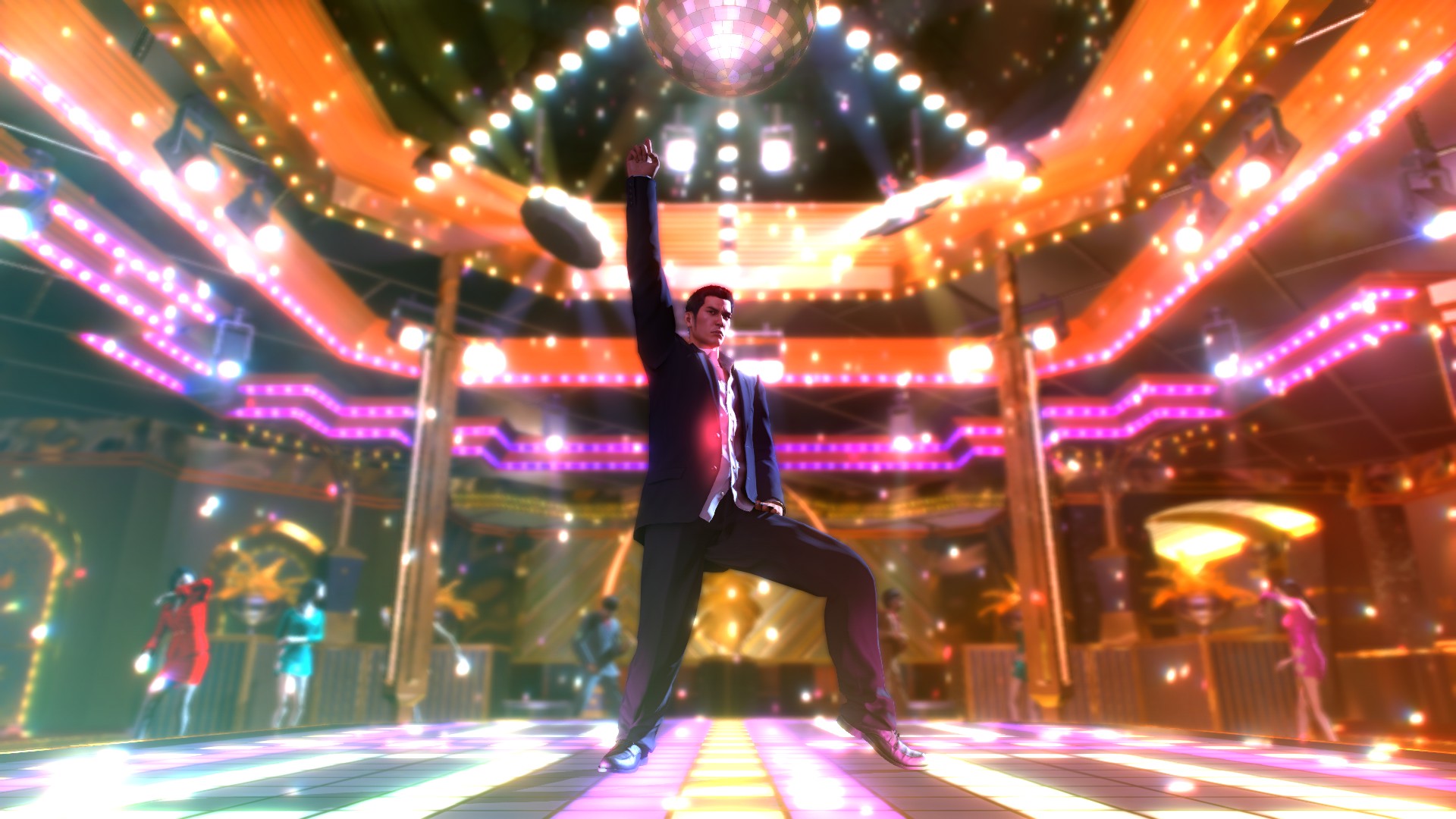 At its core, though, Yakuza 0 is an Open World Action game where you fight off enemies using three different fighting styles (per character) and a plethora of weapons and techniques. It's fun, it's entertaining and kind of challenging, at first. For my playthrough, I played on the Hard difficulty and struggled quite a bit against the first boss, Kuze, but after that, the game turned out to be rather easy… which may be due to the upgrades I got. I ended up abusing the food system that lets you heal even during combat and ended up investing all of my money into my own body to unlock new abilities, more health, and stronger attacks. The damage you receive in fights can be healed using food from your inventory or by visiting eateries outside of combat. There are also a lot of side-quests and activities around town to get you sidetracked and make you lose your time. You know that amazing story I mentioned? Yeah, I delayed by an hour to play Shogi instead, after learning in the game how to play shogi… and then I delayed for another two hours after finding out about Karaoke and Pocket Circuit, the local racing game.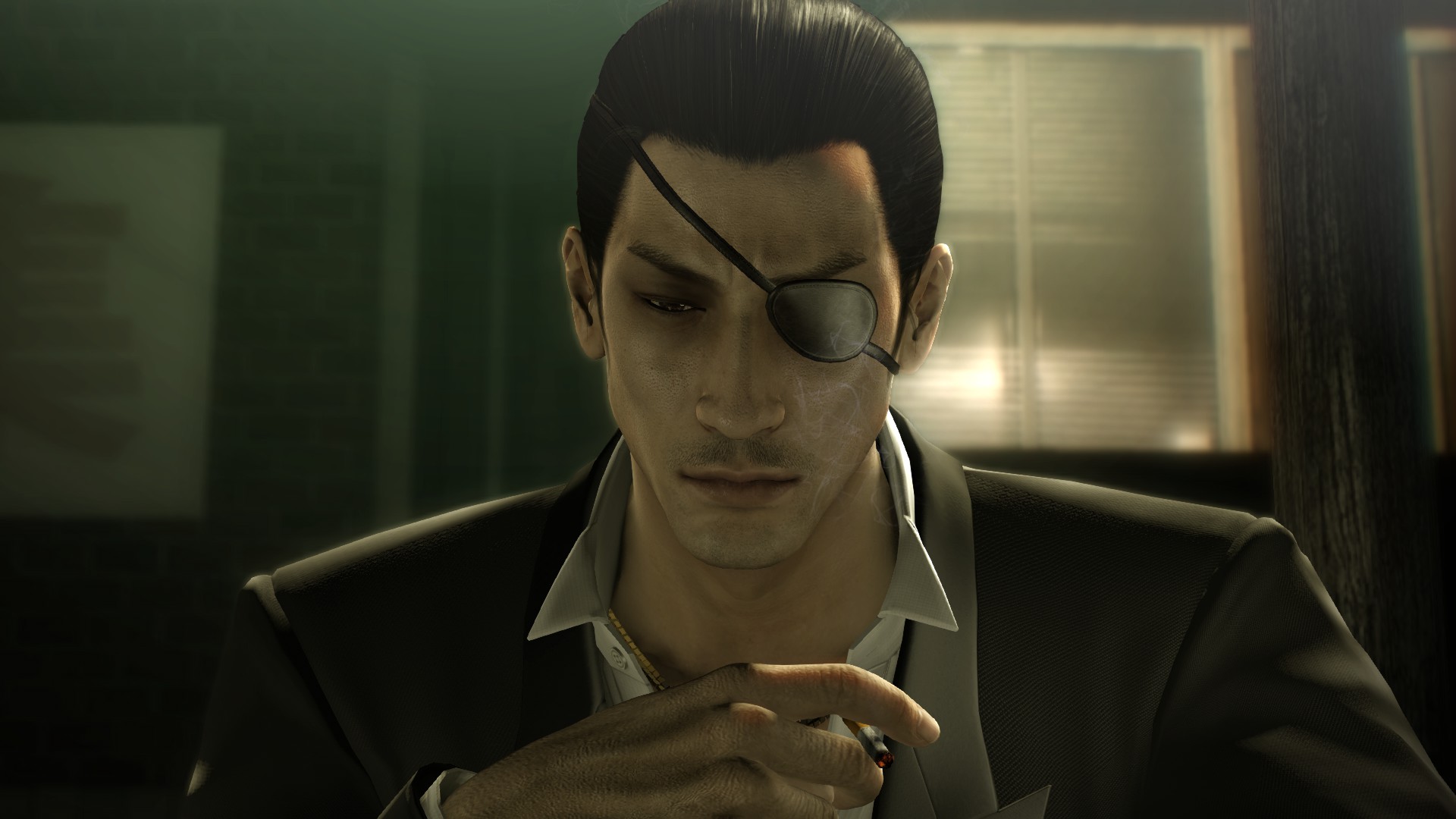 The substories are the best part of the game, though. These sidequests are hilarious and ridiculous and it suits the game a lot. The rewards may not be worth it at first… but eventually, when you progress through the game, a lot of the side characters return to help you out, which is quite nice. And the ridiculous stories fit quite well into the game because of the fun little conversation choices and the over-the-top-combat. The story may be serious but when I can ram a bike into someone's head and they still survive that, I can't take a game that seriously… I mean… Again, the story is brilliant,… but at the beginning, I didn't think that the main plot would be so good, judging from the amusing combat experience. Eventually, I ended up rushing through the game as I wanted to finish it before NieR Replicant comes out, so I ended up not doing too many sidequests for a while and didn't regret that actually, at all. I even cried for a bit during one of the scenes.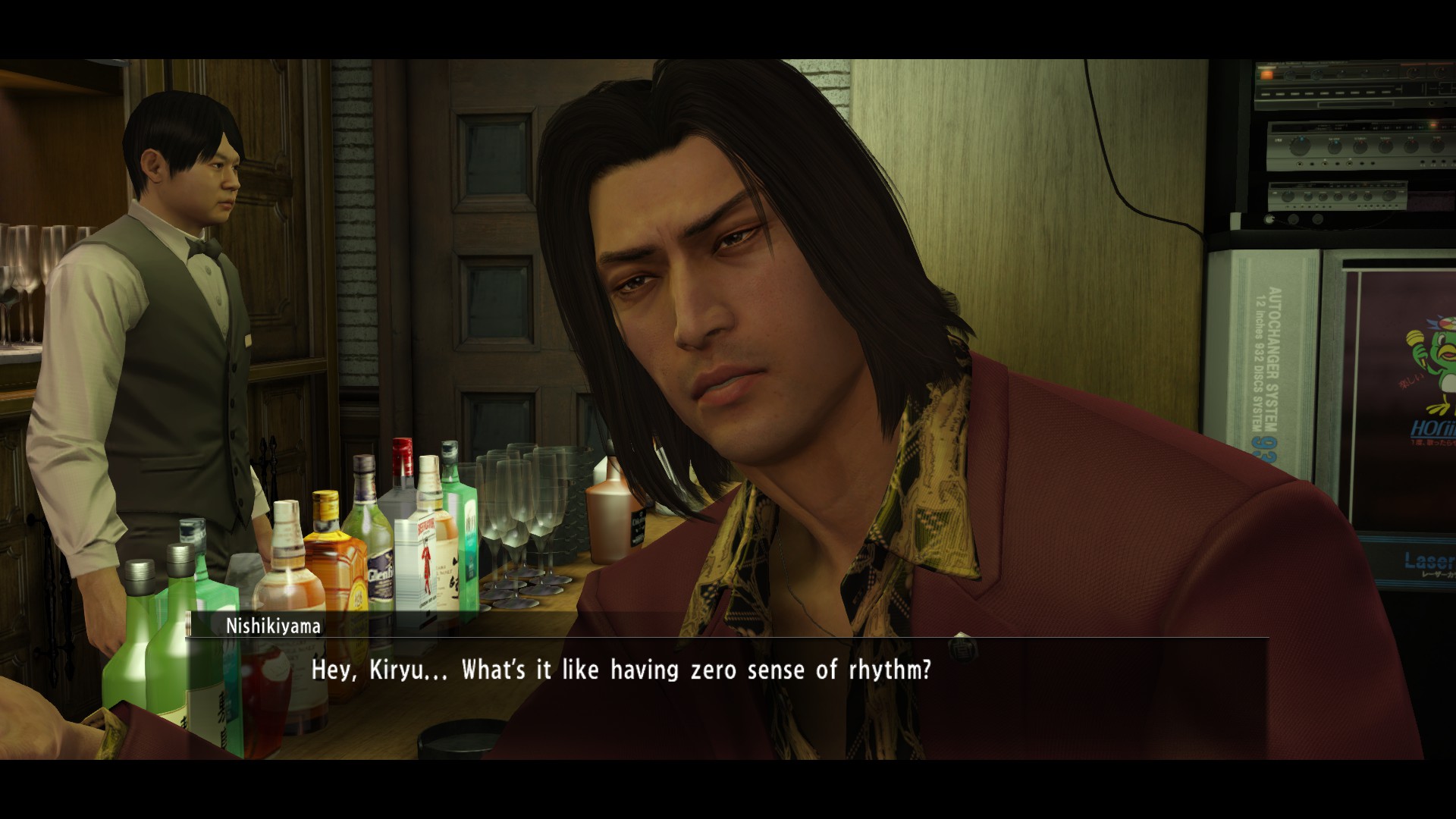 You may notice that I'm a bit all over the place right now but I still can't believe that I'm done with Yakuza 0 already… and I'm a bit bummed out about it but there are still 34 achievements for me to collect and I really wanna clear them all… or at least most of them! Apart from that, the game's somewhat old… I mean, it's from 2015 as far as I know… but it still aged well! Don't look at the water and you'll be fine, though. The rest of the world is super pretty and the characters look and sound amazing. The Japanese dub is great and I loved listening to the fun soundtrack, too. It certainly aged well for a game that is six years old – I've seen newer games that looked a lot worse!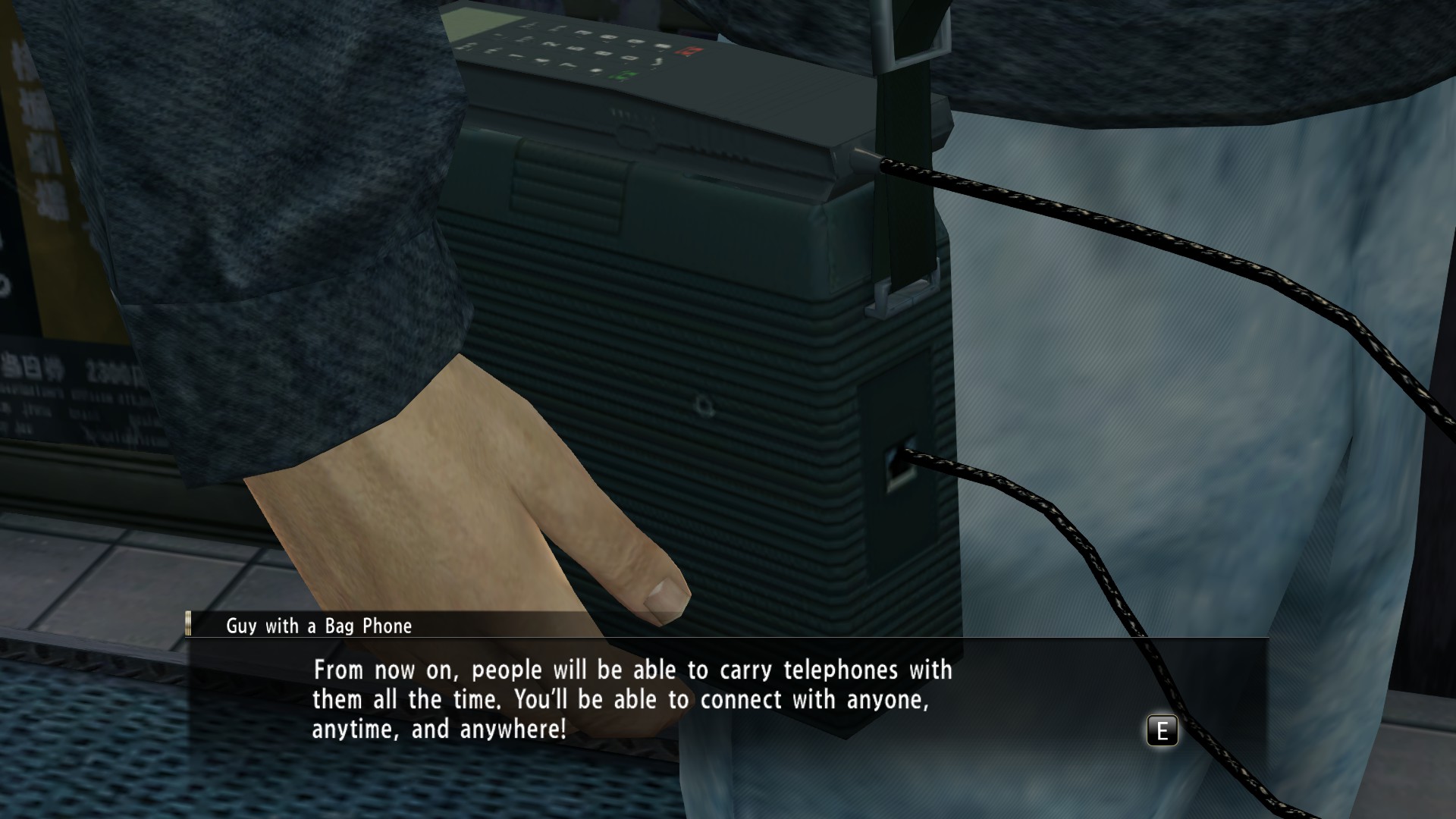 Now apart from that, there are a few things I don't like. For starters, food is overpowered. Once you stock up on Sushi Sets you are nearly invincible. The combat felt great at the start but eventually, I noticed, that on Hard Difficulty the fights just turn into a button-mashing contest. Two styles aren't that good in my opinion while the other two are overwhelmingly good, so there's a balancing issue. The "Breaker" Style that you unlock later on, for instance, lets you deal with a ton of enemies at the same but it's also great in One-on-One situations. I won't spoil the other ones but I noticed that eventually I was quite strong and I frankly didn't have a hard time at all. Fights were just me getting the heat gauge up and then smashing the enemies with motorcycles and stuff. Until the final chapter, combat felt somewhat easy, to be honest, so again, balance. I would have enjoyed a more even difficulty curve that would steadily make things harder, either by equipping guns onto them and other stronger weaponry or by buffing their damage more. There is also this one guy that you defeat a bunch of times and he just doubles up on health but doesn't get stronger, in my opinion, making him a bad boss fight in a way…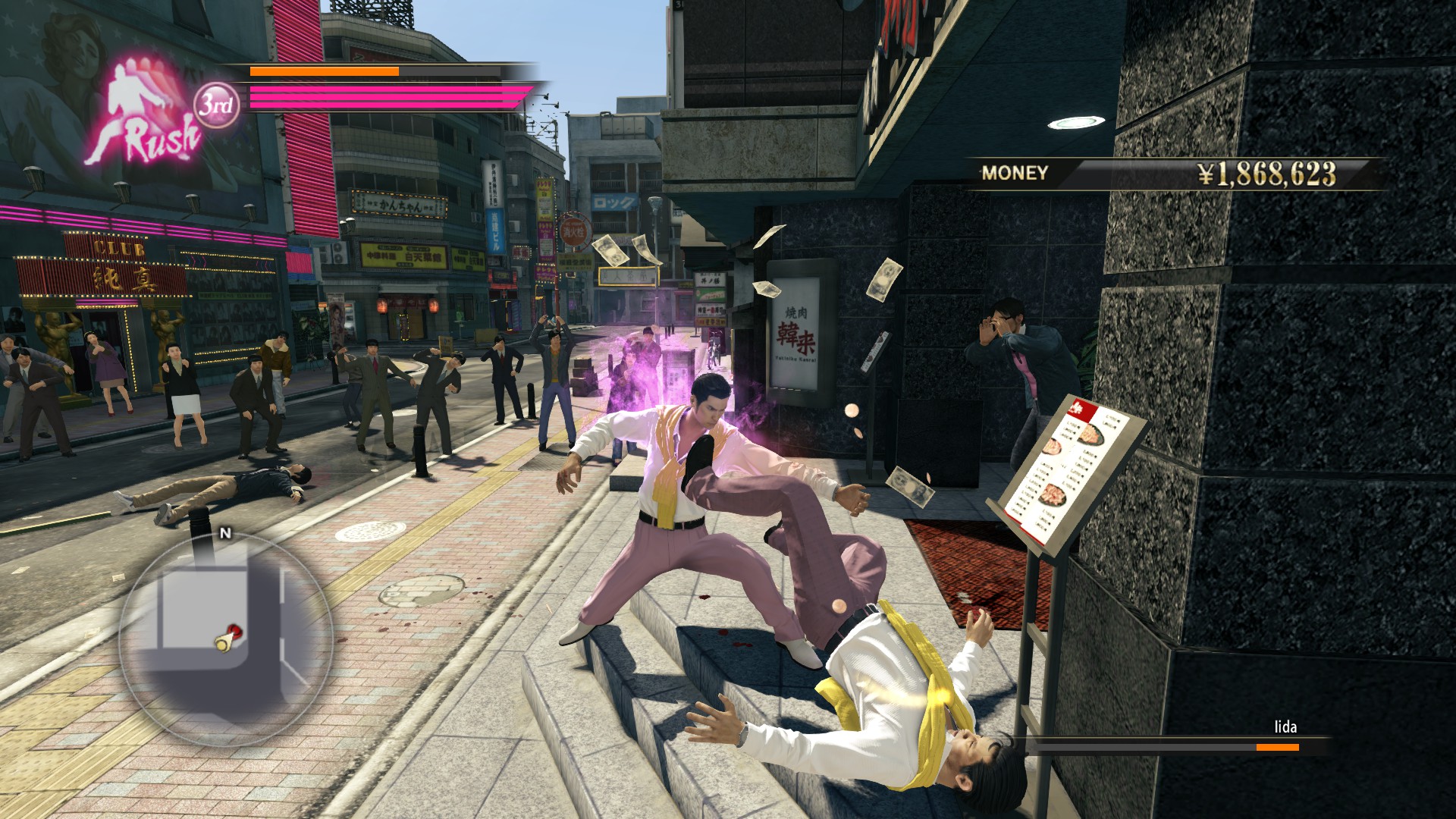 So, I'd love to talk about characters that get introduced more but that'd be a spoiler… the story then? Oh, right, that'd be a spoiler… The minigames? Well, one of them can get you banned on Twitch, but the rest are fine. Also technically spoilers. I'd recommend Yakuza 0 to anyone and everyone. It's a great game and after 42.7 hours in it, I don't think I'll be done with the game just yet. There is still so much to do! I want to be good at most of the minigames and be friends with all the NPCs and fight Mr Shakedown until there is none left… and then there's the different fighting styles I need to improve, all the food I need to taste, and just so much more. Great game! Looking forward to Yakuza Kiwami!
What are your opinions on the Yakuza series or Yakuza 0 in particular? Have you played it yet? Do you plan to? Let me know!
Cheers!
This post was first published on Indiecator by Dan Indiecator aka MagiWasTaken. If you like what you see here and want to see more, you can check me out on Twitch and YouTube as well. If you find this post on a website other than Indiecator.org, please write an e-mail to me. Thank you!