Just recently I found out about a game that has been developed by only one developer using the Unreal Engine that combines action genres with the FPS genre and looks stunning. It's an Indie Game that has been in development for quite some time and released last year in March, actually,… and I only just found out about it. Now, Bright Memory is amazing, and I wanted to talk about the first chapter that is playable over here for not too much of a price and I also wanted to talk about my expectations of the full version, Bright Memory: Infinite.
Developer: FYQD-Studio
Publisher: FYQD-Studio, PLAYISM
Genre: Hack and Slash, FPS, Action, Indie, Boomer Shooter
Reviewed on: PC
Available on: PC
Copy was purchased.
As already mentioned Bright Memory combines various genres into one smooth and satisfying experience. Take a little bit of DMC, a little bit of Bioshock and maybe even a little bit of Doom and mix it with a ton of nice graphics and a lovely soundtrack… and then you'll essentially have Bright Memory. The game's set in an alternate universe where the SRO (Supernatural Research Organisation) is researching the so-called "Kanshou and Bakuya", 1000-year-old relic swords that contain a mysterious substance known as the "Soul of Jiu Xuan" that has capabilities that allow you to reanimate the dead. A terrorist organisation named "SAI" infiltrates SRO in an attempt to steal top-secret data and we, playing as Sheila (one of SRO's agents), have to stop them but accidentally hit up that Quantum Transporter and get transported to the Floating Island, an airborne continent near the North Pole where the Soul of Jiu Xuan reanimated the various beats and corpses that once populated the island.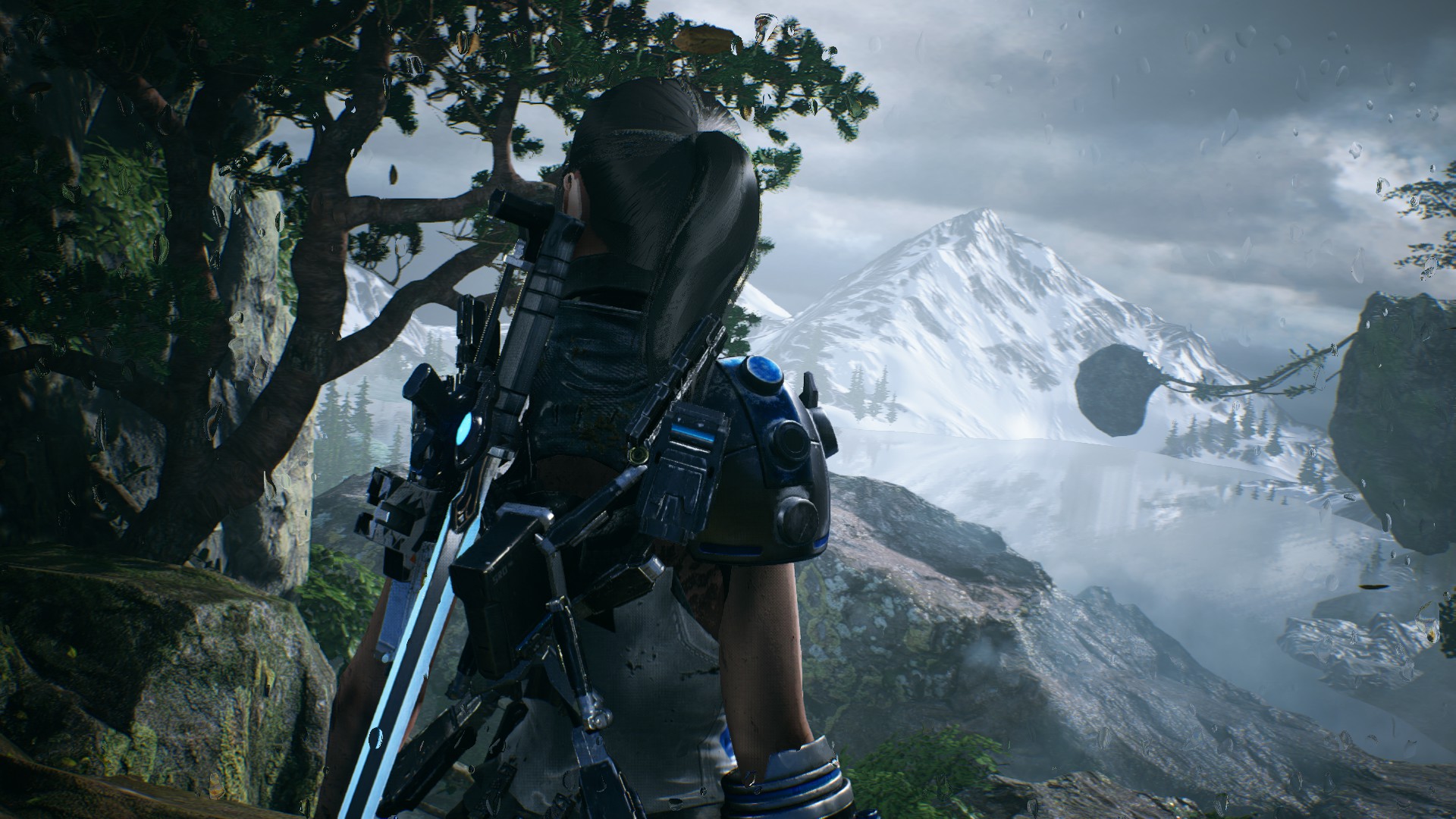 So, the story's kind of packed and full of information but in essence, we try to not die and to retrieve the swords and other things…. and also there's Carter who's the Founder of the SAI and who's trying to stop us at all costs… There are a few bits and pieces in the plot that aren't clear just yet but it sounds promising so far… Now, but in the game actually, we only get to see the first chapter. I had to retrieve most of this extra info from the store page that goes a bit further than the first chapter… in a way, Bright Memory is a paid demo that is filled with a lot of satisfying action, actually.
For starters, the gunplay is amazing. You're equipped with three different guns: A shotgun, a pistol and an assault rifle. Every shot fired feels like it packs a punch and it feels good to land them. Meanwhile, you also are equipped with a plethora of skills that can be acquired throughout the game as well as a bunch of other weapons, like an EMP Force Field, a Grappling Hook that you can use offensively, and a sword that can be used to slash up enemies, blast them into the air, juggle them, or deliver light slashes from afar! Combat itself offers a lot of combo potential as switching between weapons is nearly seamless and as you can quickly dodge enemy attacks via the Shift-key and the movement directions. I believe that the game has partial controller support but I'd imagine that it would work quite well if played with the controller.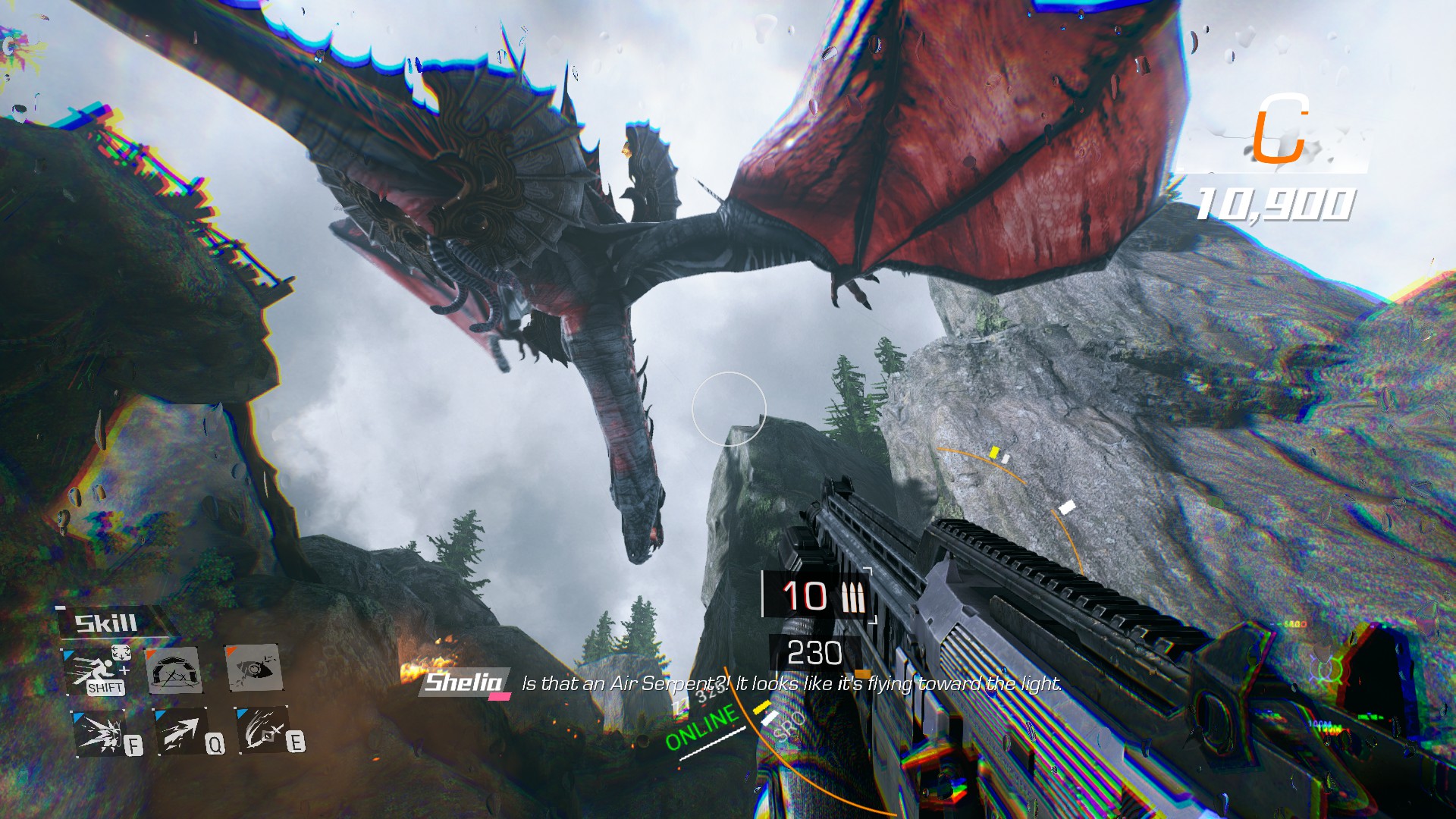 On top of the high mobility that the game offers you, you can also rake in bonus points via the Combo-Meter that is very much like DMC's… damaging enemies can keep the combo meter up and at the end of the chapter, you'll receive a grade of sorts based on your deaths, the time needed, the combo-time you had, as well as the points and damage you achieved. In a way, Bright Memory reminded me of Boomer Shooters like Serious Sam and Doom Eternal, which is a good thing since I have wonderful connotations when I think of those games!
The gunplay is amazing and despite the game being developed by only one person, it is fully voiced and features an amazing soundtrack and there even are secrets, achievements, subtitles and different localisations.
The best part about the game, next to the pretty graphics that rival AAA titles, is probably the sense of immersion that I'm getting from it. Obviously, I wasn't sucked into the game yet… but there's a lot here that works quite well for me and for the experience. For starters, you don't see any health bars and your ammo is only displayed through the hud on your weapons. You only see what Sheila sees with her HUD on. The same goes for skill-cooldowns and other information. I feel like that works really well for First-Person Shooters like this game, especially with this mix of swordplay and gunplay where every bullet and every slash counts. I think it would be bad if I had to watch more graphical elements on the screen like the bullet count in a corner of the screen or stuff like that. Instead, you have the bullet count exactly there where you're aiming: On the gun. Love it! Similarly, the world feels alive with "Air Serpents" (aka dragons) roaming the skies, snakes and turtles occupying the areas and even other foes coming back. While there is an easter egg that kind of breaks the immersion, I didn't quite mind it as I had a lot of fun with it!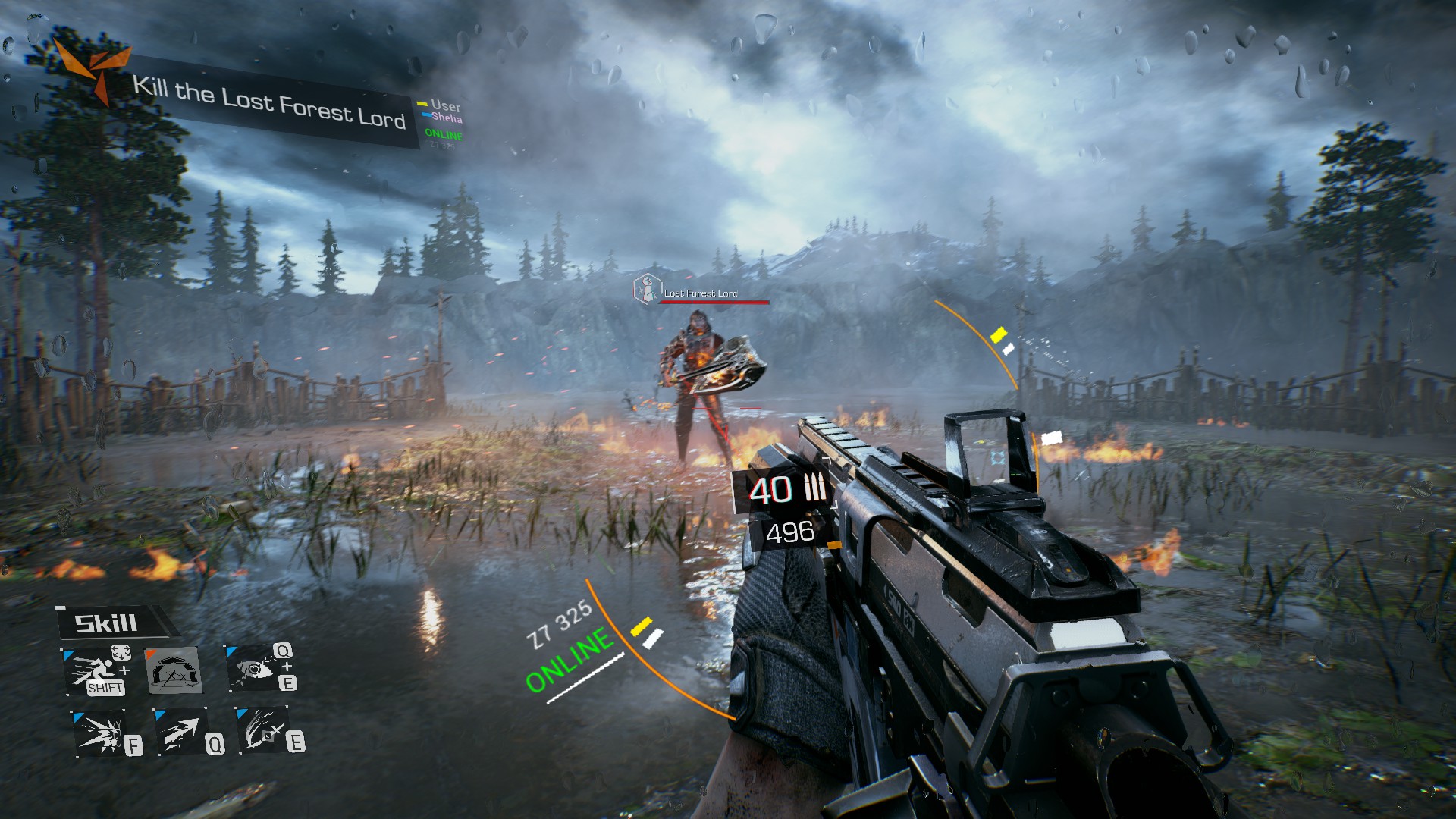 Now, since I don't want to get into the two boss fights from the first chapter, I'd like to go for some speculation… What do I expect from the full game?
Well, the full game, which will release sometime in 2021, will probably feature a bunch of different chapters. Chapter 1 has been more of an introduction/demo. I had fun with it for two hours… and during Bright Memory: Infinite's development new features will be tested/showcased in this chapter, meaning that it might actually be quite nice to tune into it now and then. I got to play through the New Game and New Game+ about four times total… so I'd imagine that all chapters are somewhere between 30 minutes to 60 minutes in length with lots of achievements and secrets left on the level. I'd love to see this trend of the game just giving you checkpoints left and right since nothing's worse than having to start over after forgetting to save for so long, you know? Apart from that, I'd love to see the skill tree getting developed more and there being new weapons, weapon types, and maybe even weapon upgrades. The combo system already feels quite nice but I'd like it a lot if the combo counter wasn't present at all times and if there were some special interactions if you weave in your slashes between your gun rounds, etc. Overall, I like the game, don't get me wrong… It's just that there have been some things that I, if I had the know-how, would have done differently. Everyone's a critic, right?
Apart from that, I'd love to have an endless mode or some sort of modifier in the game to make runs/playthroughs harder. The game is currently being remade/turned into a full-release, so I think that it will get added… Also, I'd love it if you could see lore entries in the game and if there were costumes that you could unlock in the game. There are currently four variants to Sheila in the game but having some variants of sorts would be quite interesting, like re-colours or even SAI's armour on her… And yes, that latter suggestion wouldn't make any sense at all… but neither does the "Schoolgirl Sheila Costume", so there's that.

Let's summarise what'd be great:
– Full Controller Support
– More Skills/Better Skill Trees
– More Weapons/Weapon Upgrades
– Endless Mode
– More Customisation
– Slower Subtitles (didn't mention it here… but yeah, just remembered that that bothered me and Idk where to put it here)
– More Chapters
– More Enemy types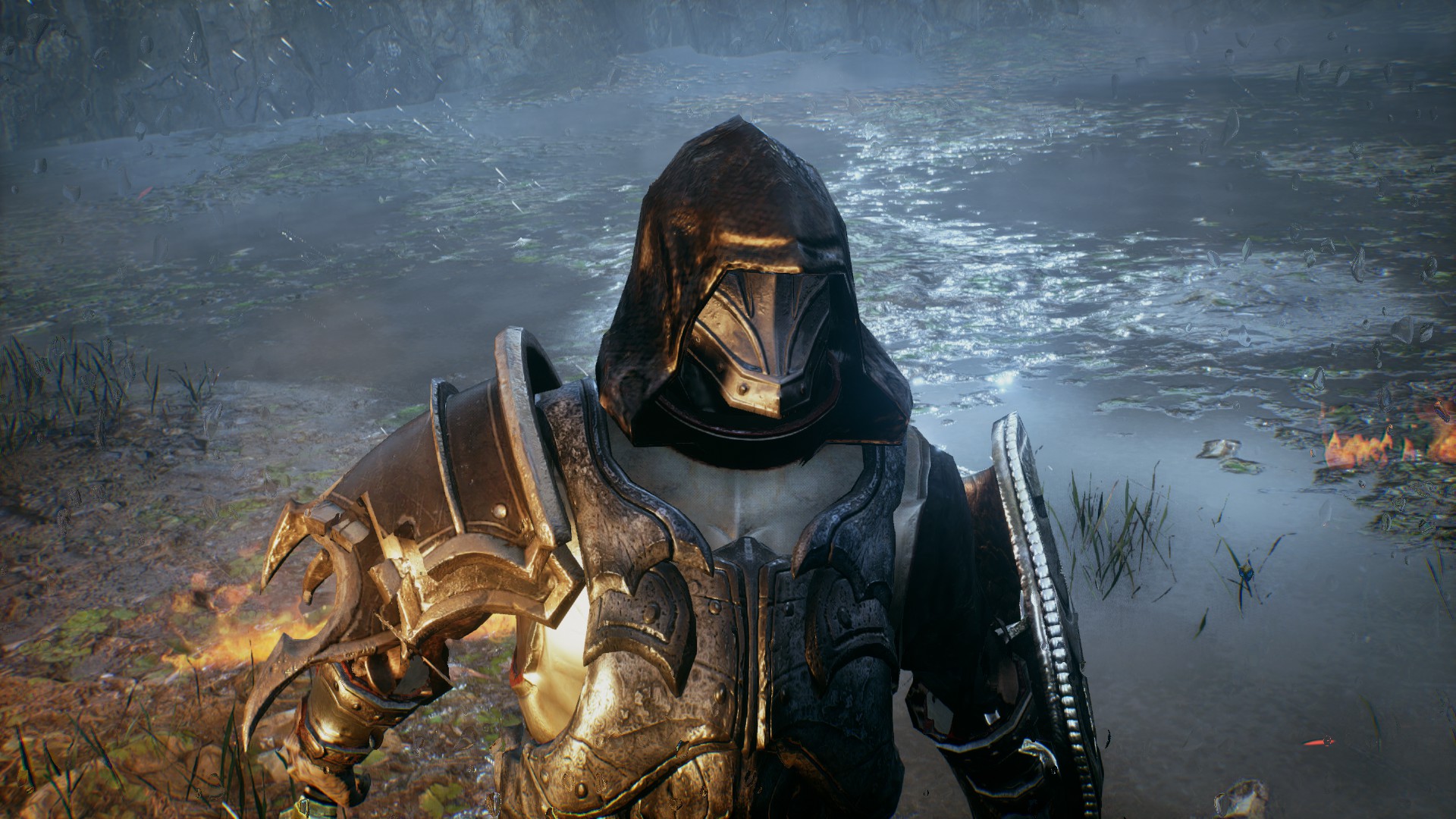 I'm looking forward to the full release and can recommend trying out Bright Memory. It's a demo. It's short. I know. But there you'll find plenty of information on the game, the graphics, and everything, so… Check it out and support the developers by wish-listing it! That'd be amazing!
Anyways, that's it for today's post. Have you played this game yet? Are you excited for the full release? Again, it flew completely under my radar but hey, I got to it eventually, right? What are your opinions on it so far or after reading my post? Let me know!
Cheers!
This post was first published on Indiecator by Dan Indiecator aka MagiWasTaken. If you like what you see here and want to see more, you can check me out on Twitch and YouTube as well.