The world is a scary place at times and being lost can be one of the most anxiety-inducing things in these times. Sure, nowadays it may not be as scary, especially with navigation and Google Maps, in particular, being accessible to everyone but I still believe that the thought of not knowing where to go is terrifying and interesting, especially when it's explored in the form of video games. Today, we're going to take a look at Carto, a cute little Adventure game driven by your curiosity and creativity as you lead the titular Carto to her lost grandmother after being separated by a storm.
Developer: Sunhead Games
Publisher: Humble Games, XD Network Inc.
Genre: 2D, Hand-Drawn, Indie, Puzzle, Adventure, Exploration
Release Date: October 27th, 20202
Reviewed on: PC
Available on: PC, XB1, PS4, Switch
Copy was purchased through Humble Choice.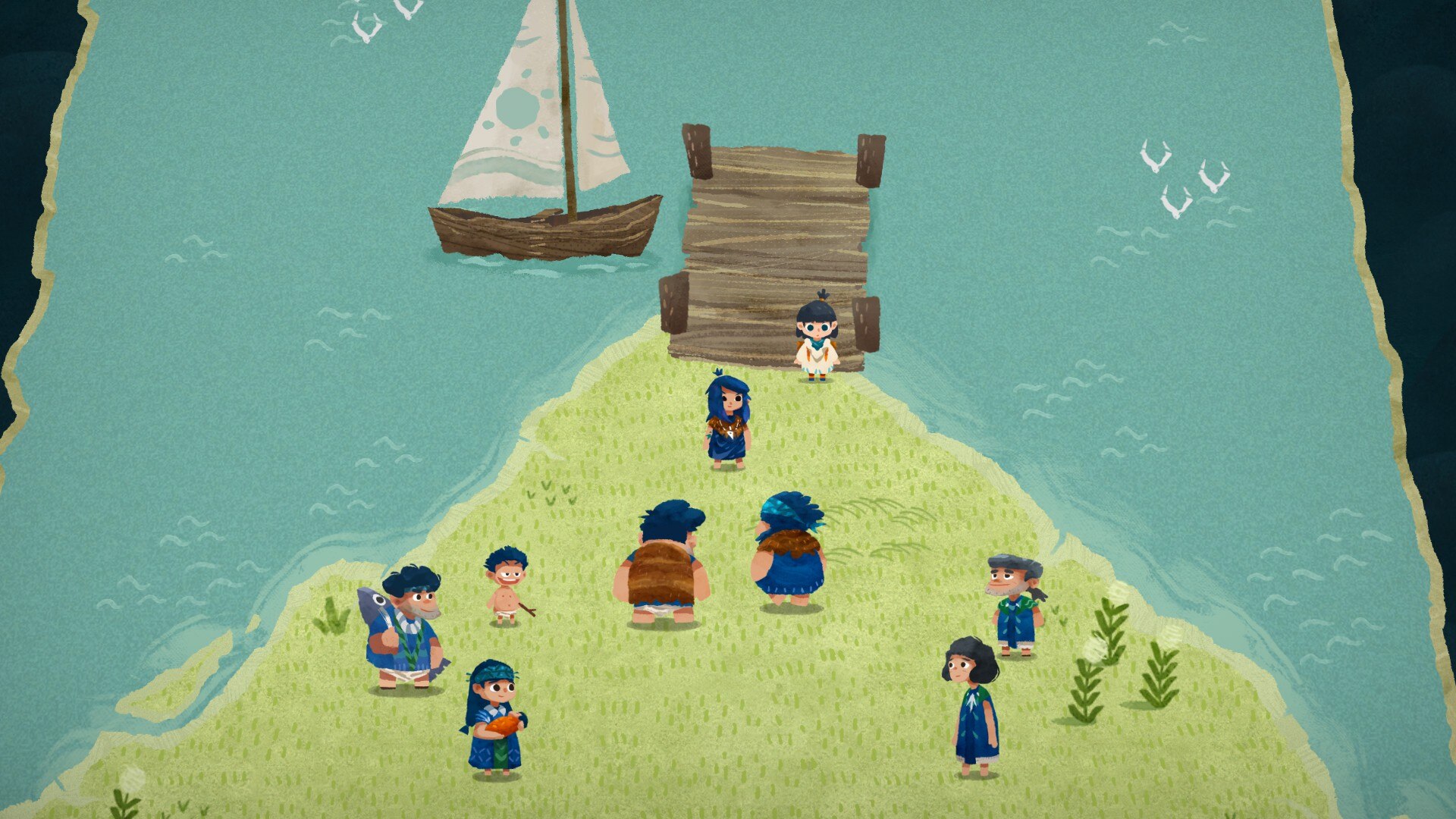 Carto and her grandmother are map makers that roam the world as nomads in an airship… but thanks to Carto's curiosity… they are separated as she moved a few tiles too closely on the map, manifesting a thunderstorm that strikes the airship and blows it away. The only glimpse of hope for Carto is said tool alone: A piece of a map! In this game, you piece together map tiles and explore the world to find more pieces. By rotating and placing them, as well as rearranging them, you effectively shape the world around you which I found pretty innovative for an adventure game. You see, usually, puzzles and adventures go hand in hand but I'm not sure if I've seen a game where the puzzles lead the way to exploration and vice versa. I find that key mechanic of shaping the world however you need it interesting and intriguing, although you'll have to conform to the logic of the game to solve the puzzles at hand. By placing together different tiles, you can even create new tiles, find new people, meet friends (like Shianan) and roam the world as the plot develops.
The plot is driven by curiosity, I'd say, but it's also driven by Carto's determination to find her grandmother, which is incredibly adorable and along the way she makes a lot of friends in all sorts of places. These places work vaguely the same but always introduce new mechanics and ideas that I found fun to play with, albeit I would have loved if some concepts had been pushed further. One forest, for instance, makes you lose yourself if you don't watch the cues given by nature. Another snowy area features various biomes that need to be placed differently to traverse some rougher terrain. There are even times where I'd love more explanation and more challenges even… I never got truly stuck but there were times where you needed to place your hope into a literal goat to continue with the adventure, in which case you need to bend your logic to make sure that you can progress further. But it's never frustrating and generally, I found the puzzles to be just hard enough to dwell on it for a couple of minutes and after about seven hours, I even completed the whole game.
It's not the longest adventure but it certainly is one of the most adorable and precious ones out there. It's hard to go through Carto without you saying "Awww" at least once, at least in my opinion. Furthermore, that experience isn't limited to the plot alone and the characters but also extends to the music that gives the world a rather cosy vibe as well as the comforting colours and art style that give Carto this watercolour look that I adore. It's certainly not for everyone but I found it frankly cute and rather pretty to see those lush colours and paper doll characters roaming the world. The animations are simple yet fitting, giving this game its unique charm.
My favourite aspect of the game is that the cultures in all these different places are incredibly unique and interesting. I mean, you visit volcanoes, deserts, forests, islands, and other places, and you end up in all sorts of locations with different people that are all so welcoming and heartwarming. It's great! A lot of the values and ideas of these people come from how they adjusted to their surroundings. At their core, all these people are the same, but in reality, some had to survive on the ocean, on a volcano, on frozen grounds and in the desert, shaping their lives and teaching you new things. While the dialogue isn't voiced, I found the conversations to be quite lively and funny, which was entertaining.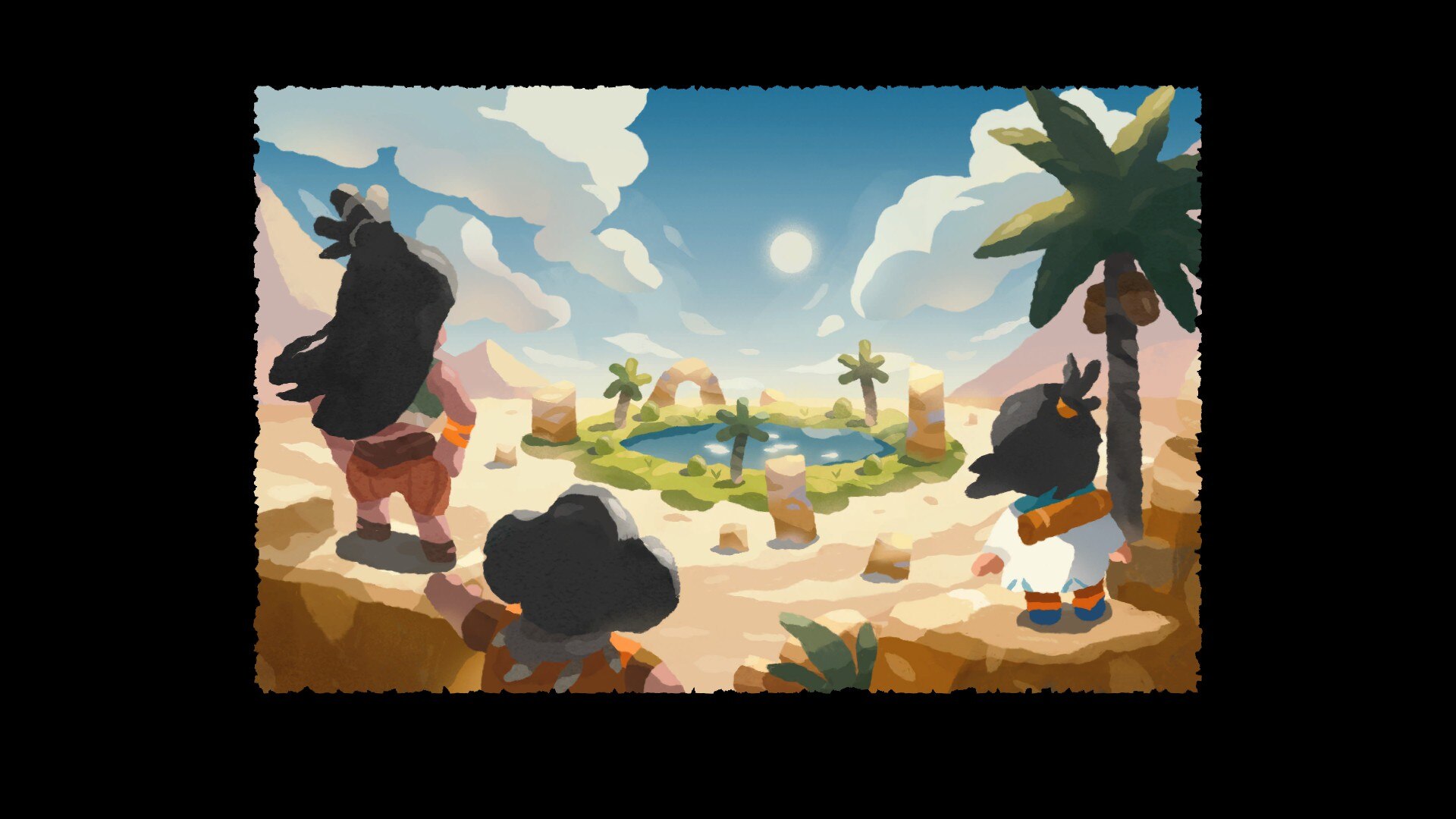 But what I didn't like about the game is that the framing story of Carto searching for her grandmother seems to fade into the background to the point where it's almost as if the game completely forgot about it. It's not bothering me too much, to be fair, as Carto makes friends easily and seems to want to help them – and that's fine. It's fine to put others first as well at times and in the end, by helping others, we also can help ourselves to a new clue as to where our grandmother is. Our grandmother in this game sends paper aeroplanes into the world to let Carto know where she's headed to and while Carto loves her and misses her, it seems as if she's getting distracted too much at times, which is… fine. It's totally fine. I just sometimes forgot completely that we were looking for our grandmother at all.
All in all, though, Carto is an amazing experience. It's beautiful, pretty, and fun. It's light-hearted and fitting for the upcoming cosy/fall season and I want to recommend it to anyone looking for about seven hours of chill and adorable puzzle-adventuring. Yes, it may not have the hardest puzzles in the world but it's often just challenging enough to keep you busy for a moment… and even when you're not busy puzzling away, the world has a lot to offer for you to take in and indulge in. I highly recommend checking out Carto and if you're still not sure about it, feel free to check out the demo on the store page!
Cheers!
This post was first published on Indiecator by Dan Indiecator aka MagiWasTaken. If you like what you see here and want to see more, you can check me out on Twitch and YouTube as well.