In WW2 Rebuilder, you rebuild cities destroyed in the second world war to make them come back to life! Clear debris, reclaim materials and rebuild the various cities and landscapes to restore them to their former glory. During the Steam Next Fest, I downloaded this demo, although I wasn't able to play it until now. Luckily, the demo is still available on Steam, so if you wanna check it out for yourself, feel free to do so over here. My expectations of the demo were pretty much that this is a "House Flipper" style game on a bit of a bigger scope. Train wrecks, collapsed buildings and plazas reclaimed by nature? Sounds pretty great, in my opinion.
Developer: Madnetic Games
Publisher: PlayWay S.A.
Genre: Historical, Simulation, Sandbox?
Release Date: TBA
Reviewed on: PC
Available on: PC
Demo available on Steam.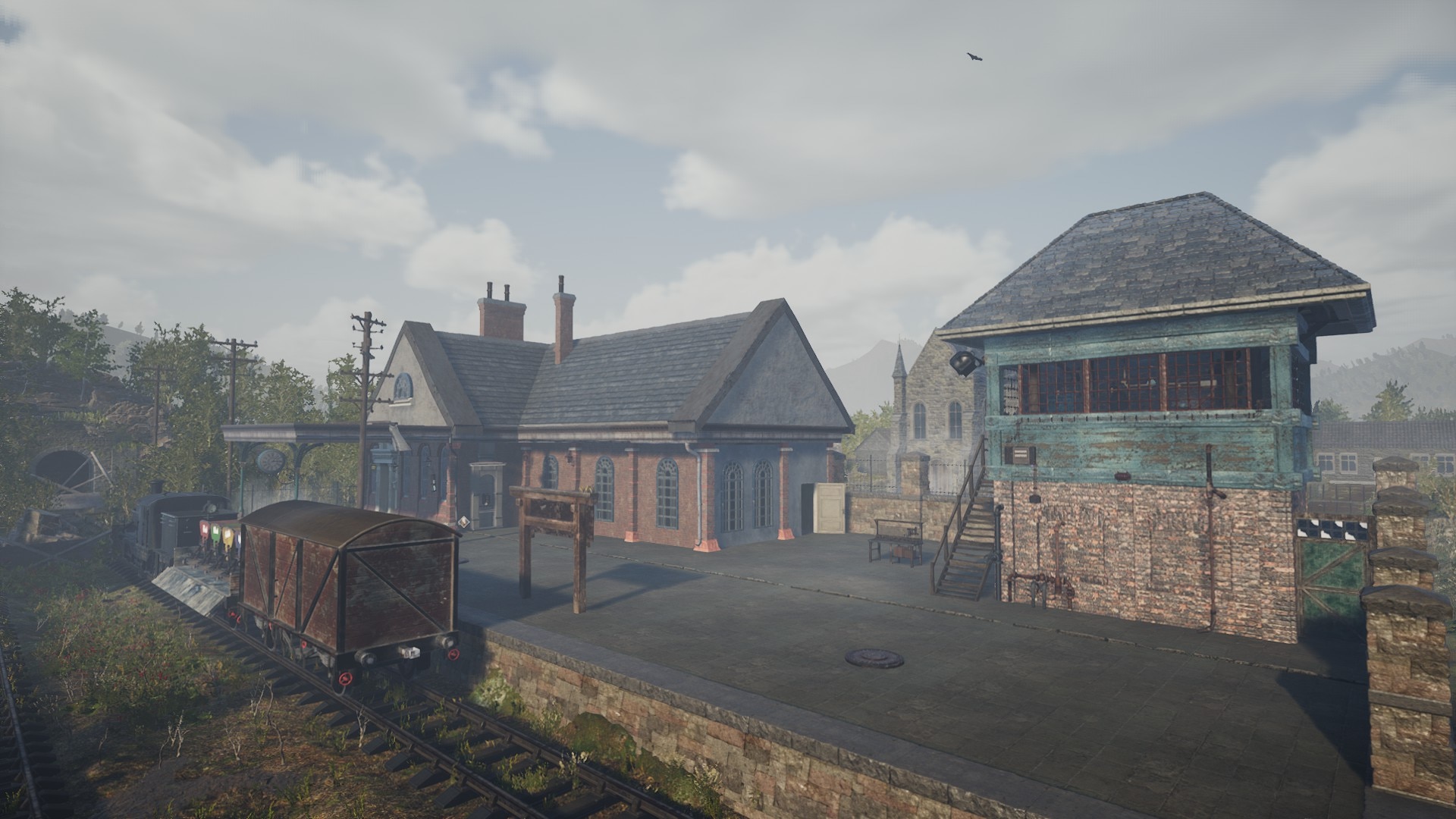 In reality, though, this task is bigger than I thought – which is understandable given that you're apparently the only one tasked with the rebuilding of everything here? Not sure if the story has an answer to this plothole but hey, let's look past that for a moment and talk about the gameplay. As you go through the various areas, you collect materials that you can then place into various containers. Your inventory space is quite limited, which is why the containers are your friends. There are bricks, wood, rubble and metal to be collected – all of which can then be reused to craft items, rebuild structures, or sell for the points needed for certain operations. Once you move away – and this is something the game doesn't really tell you – you may even pick up the containers and move them to a different location to make your life easier. Containers also share their inventory, so don't worry about "leaving behind" materials. They are magically connected through the power of friendship. Again, they're your friends.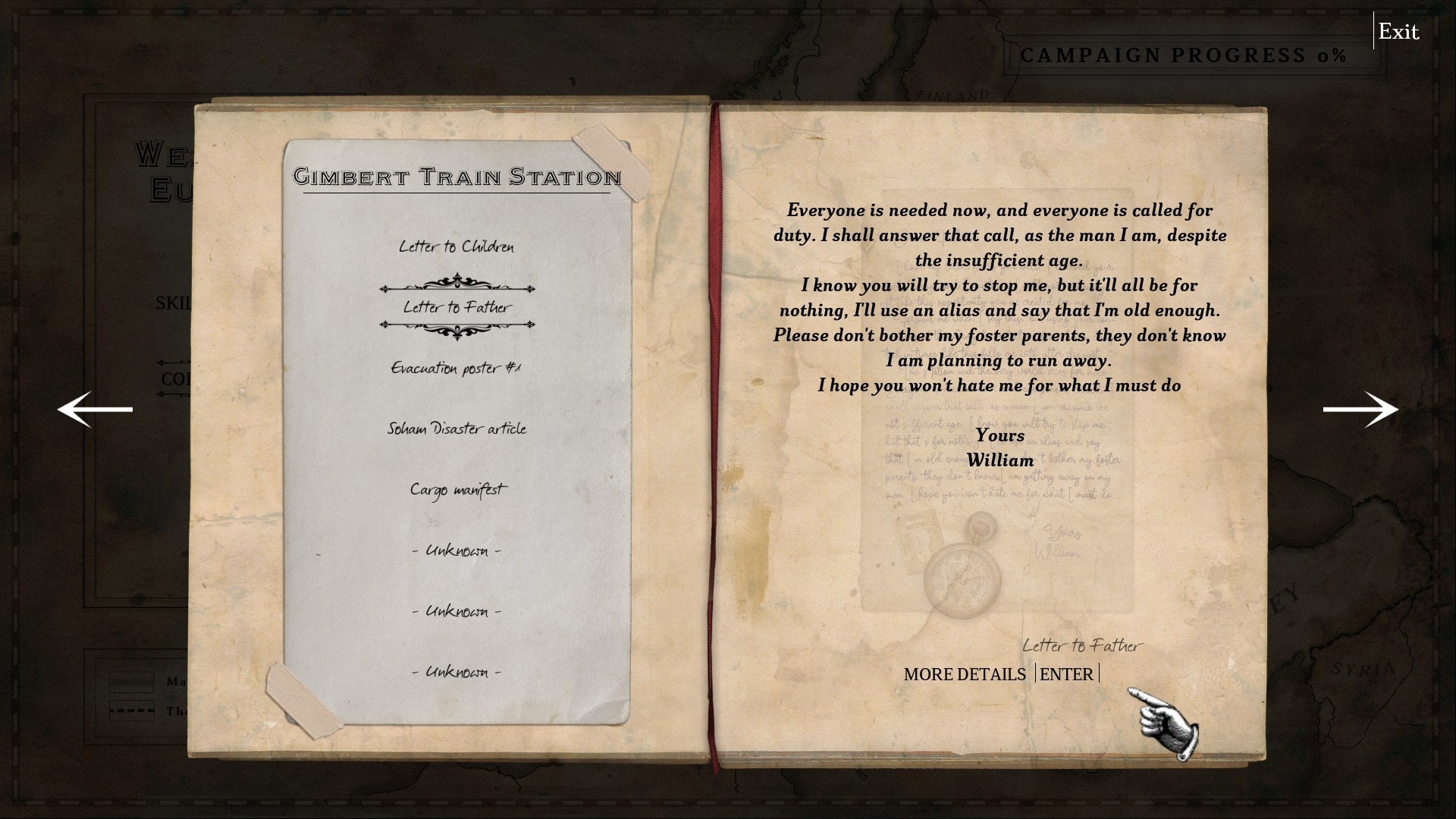 You may also find collectables in each of the areas, usually notes and letters of sorts that talk about the war and how it affected people. From time to time, you get flashbacks depicting the start or the middle of the war, which are pretty nicely animated, although I did find it a bit hard to pay attention to them, personally. Being able to turn these off would be a nice touch, in my opinion. As you go through areas, you may use your "search" ability to highlight objects that you can collect or interact with. This ability is on a fifteen-second cooldown, which can be lowered in the skill tree as you move on through the campaign. Said skill tree also has other options like bigger inventories, faster building/cleaning/destruction and movement speed, as well as other features that will make your job easier.
The demo features two places in the United Kingdom: Bibury (the tutorial) and Gimbert – where your train is forced to stop due to the station in the town of Gimbert being in ruin. Here you will have the opportunity to clear the tracks, rebuild parts of them, refurbish the station and decorate it until you're satisfied. You may even find some handy supplies along the way as well as a bomb that you can diffuse if you're brave enough. The campaign map also shows other countries that may be accessible throughout the full release, so you can expect a lot of content, especially with the levels being somewhat elaborate and big, in my opinion.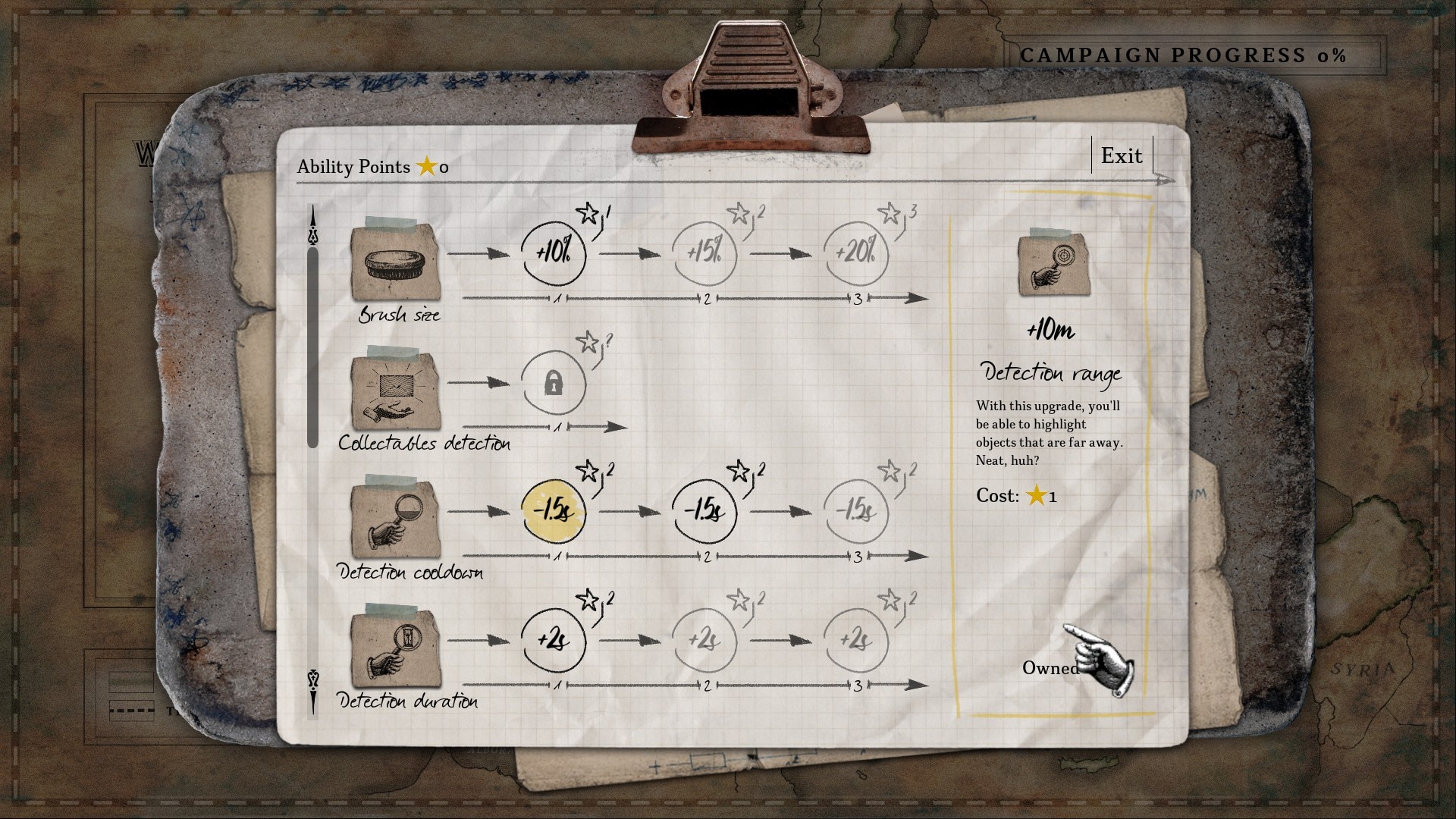 But while a lot of the game was quite enjoyable, I found two specific tasks to be rather tedious and annoying to deal with. For starters, you will encounter different metal pieces and a train wreck in Gimbert that you need to take apart before you can collect the materials. To do so, you use your welder to break them apart into different pieces that are small enough for you to carry. The issue here is that the welding (or cutting, I guess?) is pretty tedious and fiddly. You will need to cut at certain points and stay there for a moment before moving on to the next cut point. I get that you may want to design a game like this to be somewhat realistic but it's still a video game. I found this quite tedious and frankly frustrating to deal with and I dreaded having to do it, every time I encountered this mechanic. If I was one of the devs, I'd probably make the areas more generous or I'd let the player cut through it freely, similar to how Hardspace: Shipbreaker does it. That way, you can reduce the time it takes to do this by quite a fair margin. Similarly, there is a task that requires you to break down a wall and then rebuild it using bricks.
This was also quite tedious since you needed to place every single brick, one brick at a time. Doing so felt also quite tedious and frankly, I'd rather have it be a "Hold [button] to construct" with a progress bar rather than this frustrating and slow task right there. But hey, I'm not a dev, so there's that, too. I just found it a bit too repetitive and the monotonous music just doesn't help the case either. It frankly gets on your nerves after you listened to the same piano loop for the fifth time over. Oh well.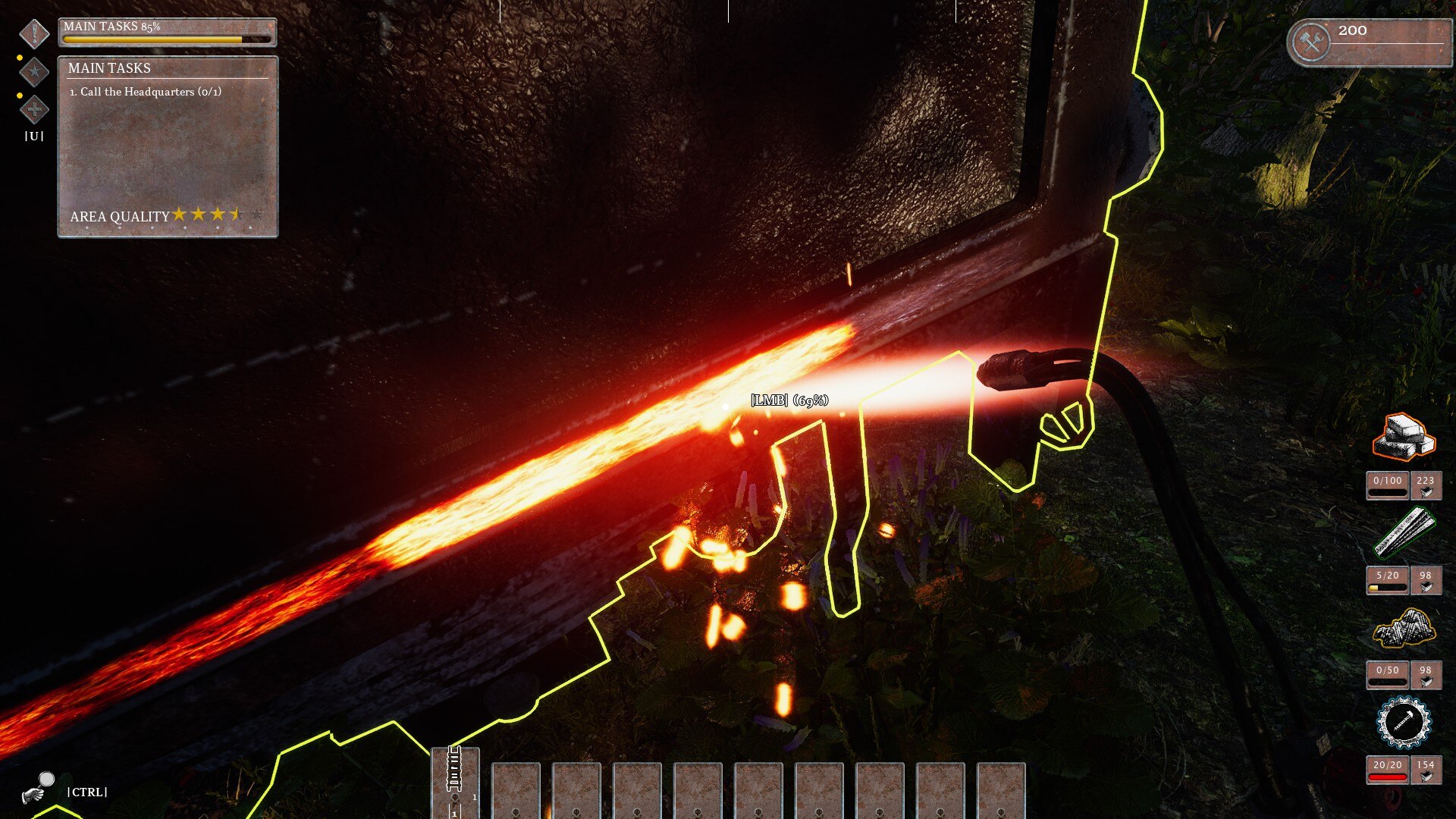 In the end, WW2 Rebuilder is just a demo. Much may change until its release and while I found some aspects quite tiring, I wouldn't be surprised if they changed this up until then. The overall product, however, was quite satisfying and if you're into Simulation games like Powerwash Sim or House Flipper, this may be a game that you've got to try out, too. If you do end up trying it out, feel free to also submit feedback via the games' feedback form to voice your own opinion on the game as well as your own suggestions for features. The full release has no release date yet but it promises the use of heavy machinery and other gimmicks that may make the game even more fun.
This post was first published on Indiecator by Dan Indiecator aka MagiWasTaken. If you like what you see here and want to see more, you can check me out on Twitch and YouTube as well. If you find this post on a website other than Indiecator.org, please write an e-mail to me. Thank you!