It almost feels wrong to call these "first impressions" when I've been playing the demo for as long as I did but hey, here we are and I have yet to write about Backpack Hero.
I honestly completely forgot to work on the draft… but given that the game just came out, I figured it'd be a good idea to release the post and tell you all about why you should seriously try out the demo and possibly get the game.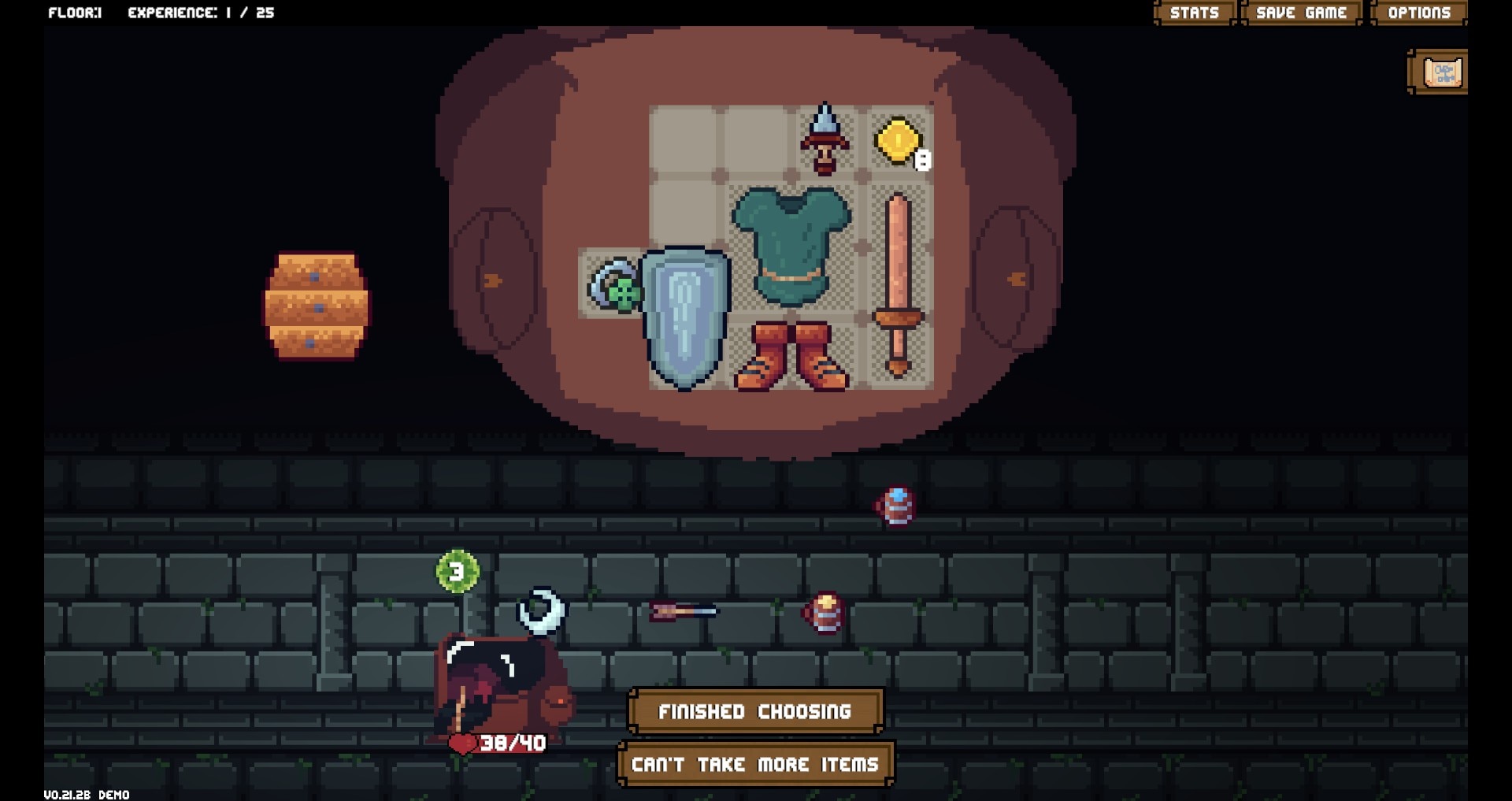 Inventory management is an often tedious yet essential part to many games, be they MMOs or Single-Player games. I know many of you dread that part. I know some people that enjoy that part… me included.
It's a tricky topic in the discussion of game mechanics… but what if I told you that there is a game that is all about just that, Inventory Management, and that it's actually really fun and intriguing?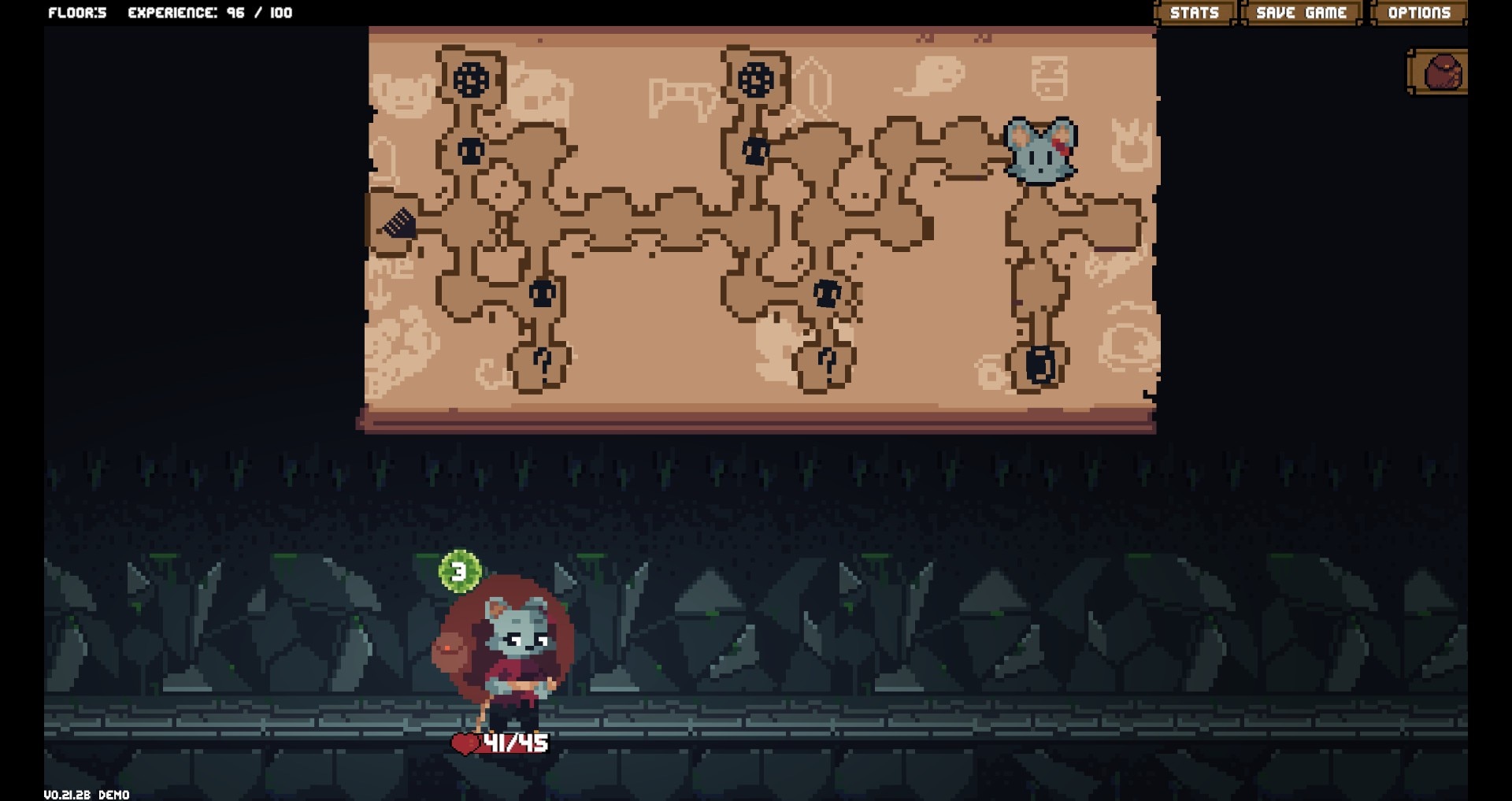 At its core, Backpack Hero is an inventory management roguelike dungeon-crawler with turn-based combat where you step into the role of a little critter (a mouse in the demo but there are other characters in the full release) with a huge backpack!
To fight your way through the dungeon in question, you need to amass items, sort them in an efficient way and become ever-so-powerful to survive the many, many enemies to come!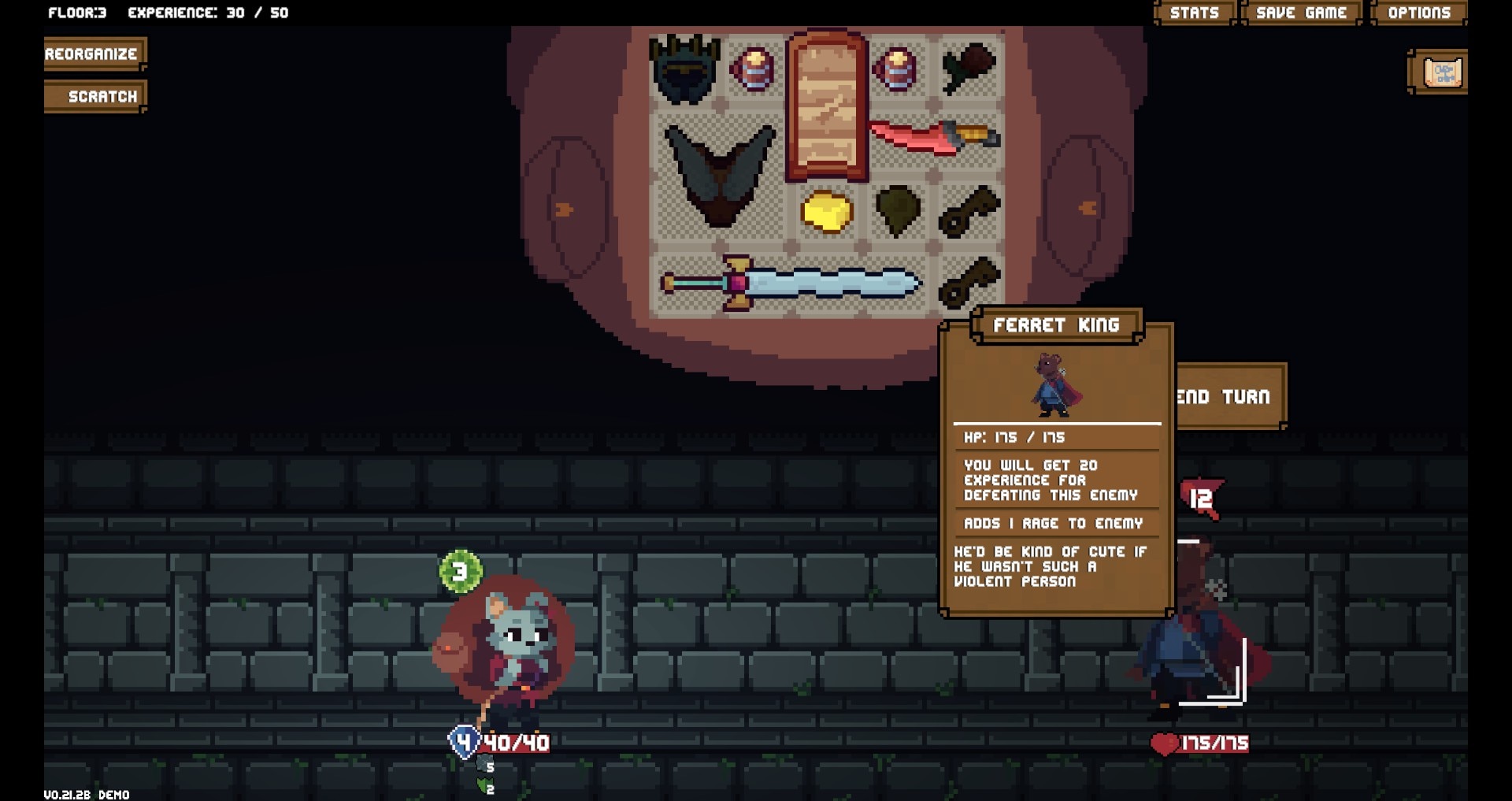 The items in your inventory are used as "attacks" or rather "actions" that either cost energy to cast or have specific amounts of uses after which they're gone.
Food items, for instance, may heal you or restore energy but they'll be gone once they've been eaten up.
Meanwhile, weapons and shields can be used to attack or defend at the cost of energy.
There are a lot of items that will work passively in your favour. A rose may add thorns to your character, damaging enemies that attack you, for example, and armour will add block passively. Some armour may even improve other armour that is adjacent to it, which is an interesting feature as it encourages strategic placement in your backpack.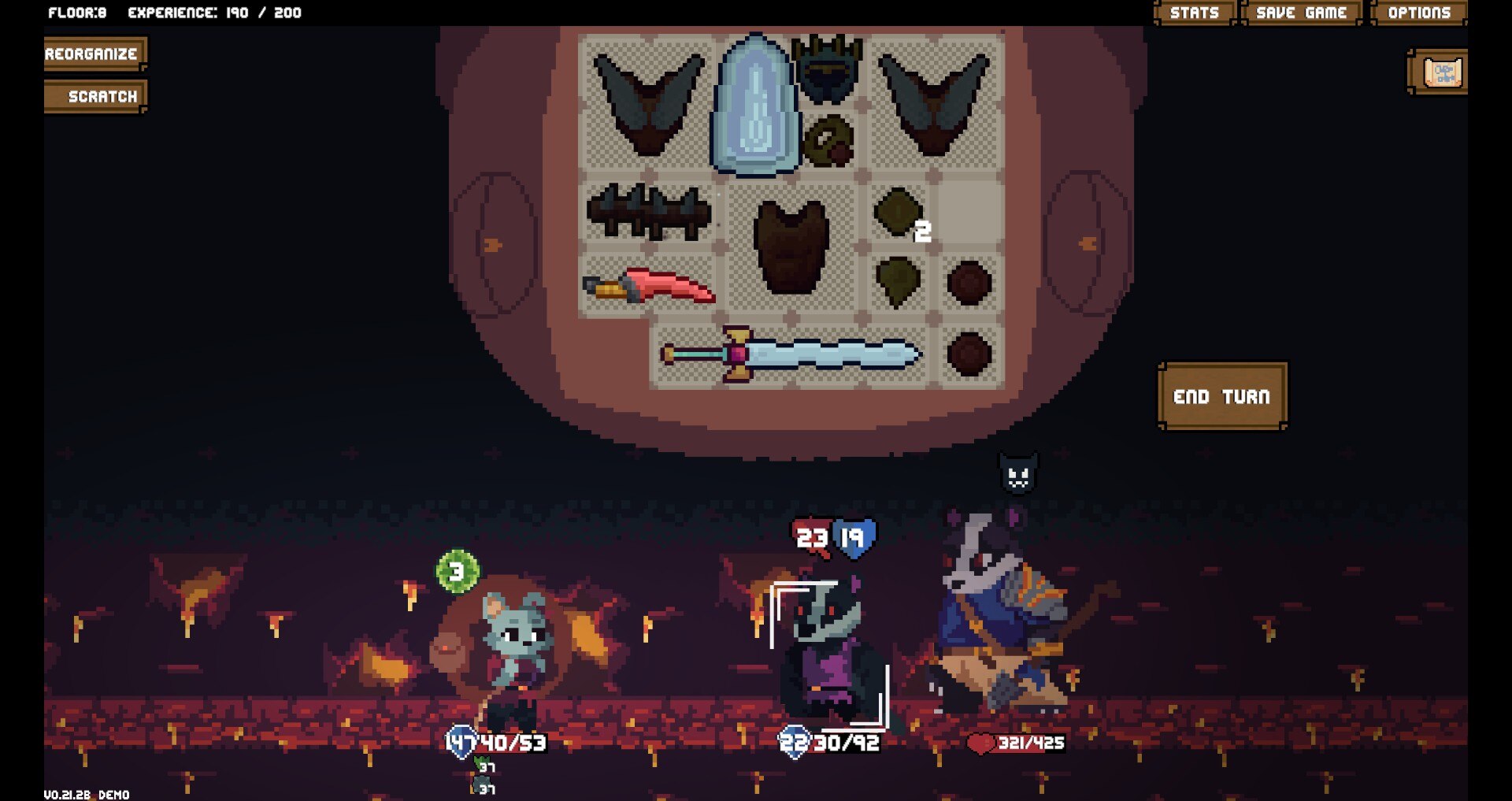 More importantly, though, there is not enough space for all the items and you'll have to leave some space empty as well to deal with curses that may be added to your inventory.
It's a well-thought-out system, honestly, and I feel like it offers you a lot of different possibilities in terms of gameplay, especially as you can go for a build that focuses on stacking armour and spikes… or you have a bow that shoots out lots of arrows… or you play around with cleavers or magic which has its own unique synergies.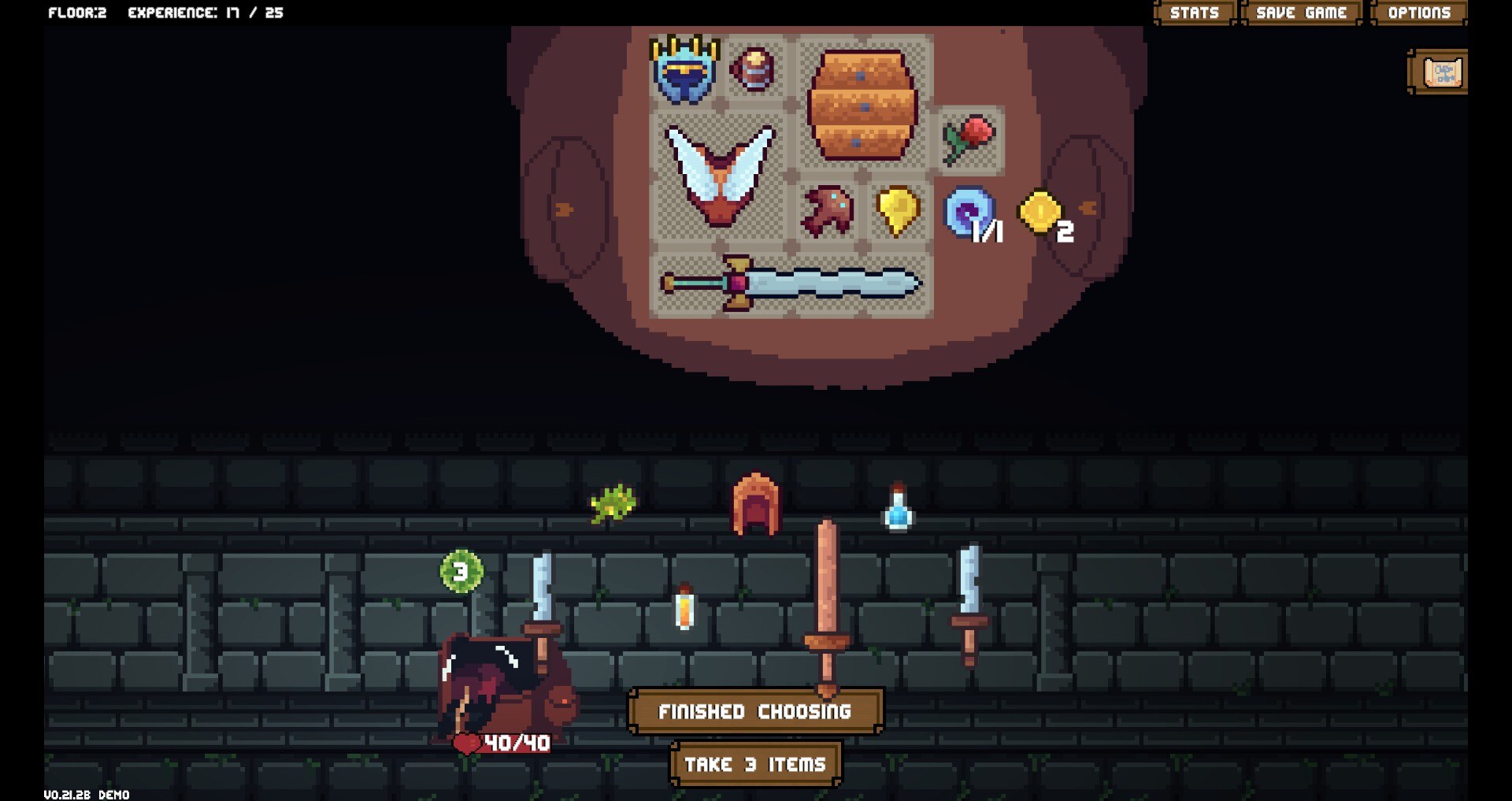 But I only played the demo and while I did enjoy it, it also left me with a thirst for more… and hence, I'll most likely get the full release eventually. If you wanna check it out for yourself, the demo is still up on the storepage.
The game just released in Early Access and adding it to your wishlist is a great (free) way of supporting the developer(s) as it helps with discoverability on Steam. Go check out Backpack Hero over here on Steam! It's pretty darn great!
This post was first published on Indiecator by Dan Indiecator aka MagiWasTaken. If you like what you see here and want to see more, you can check me out on Twitch and YouTube as well. If you find this post on a website other than Indiecator.org, please write an e-mail to me. Thank you!