So, today, I'm sharing my first impressions of Aka… I wanna say… but these are actually my girlfriend's first impressions – and she really liked the demo, so I wanted to showcase what she as someone who doesn't really play games had to say about the game.
If you wanna give Aka a try yourself, you can check out the demo over here on Steam! While you're at it, show it to your non-gamer friends and/or consider giving it a wishlist!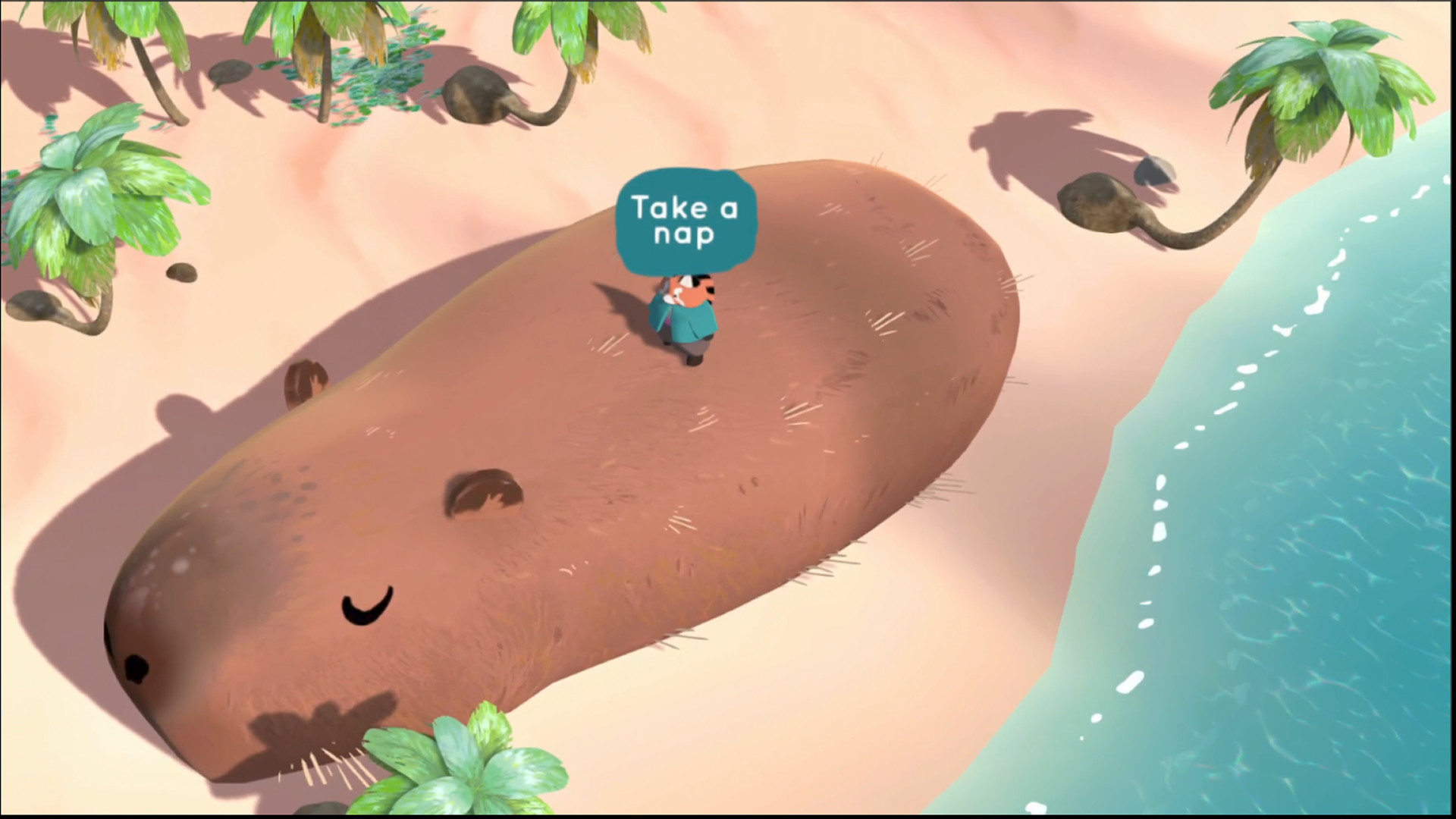 She came over this weekend and given that I had to go to university today, I decided to give her free reign over my "chill" dynamic collection on Steam. Aka just sort of caught her attention right there.
Apart from Cozy Grove and ACNH, Ms Magi doesn't really have much experience with video games.
Her library essentially consists of a few Daedelic PnC games, some Mario games, Wii Kart, Sims 4, and the two aforementioned titles.
Thus, I figured it'd be quite interesting to get her point of view on things and given that I haven't really talked about Aka yet despite having played the demo at this year's Gamescom, I'm looking forward to showcasing this title now!
---
Aka is a relaxing Life Sim developed by Namra Games that is set to release in 2022 on PC and Switch.
It's a game set in a relaxing, open world where you play as a red panda named Aka who's returning from war, finally ready to never slay a foe again; on their return they're then tasked with scattering the ashes of a friend who recently fell in the forenamed war.
Ms Magi's first impressions of this game were that it's very cute with many pretty colours – but despite how adorable it seemingly is… it's also somewhat sad.
Overall, though, it's a pretty relaxing experience though with many interesting characters – a lot of whom are new but welcoming to the protagonist.
The war happened and it's over now… but we're now ready to rebuild what we lost, take care of dragon babies, and recover… Is this a game about loss? Not sure. After all, Ms Magi only was able to play for four in-game days.
In those four in-game days, however, she was able to disarm a few traps, learn more about someone Aka left behind in the past, and repair a bicycle. It's a little sad but overall quite the pretty game… and a pretty relaxing title.
Thom, one of the characters one meets early on, also alluded to a garden being present nearby. The game's store page also mentions construction and gardening being part of the core gameplay loop. Nice!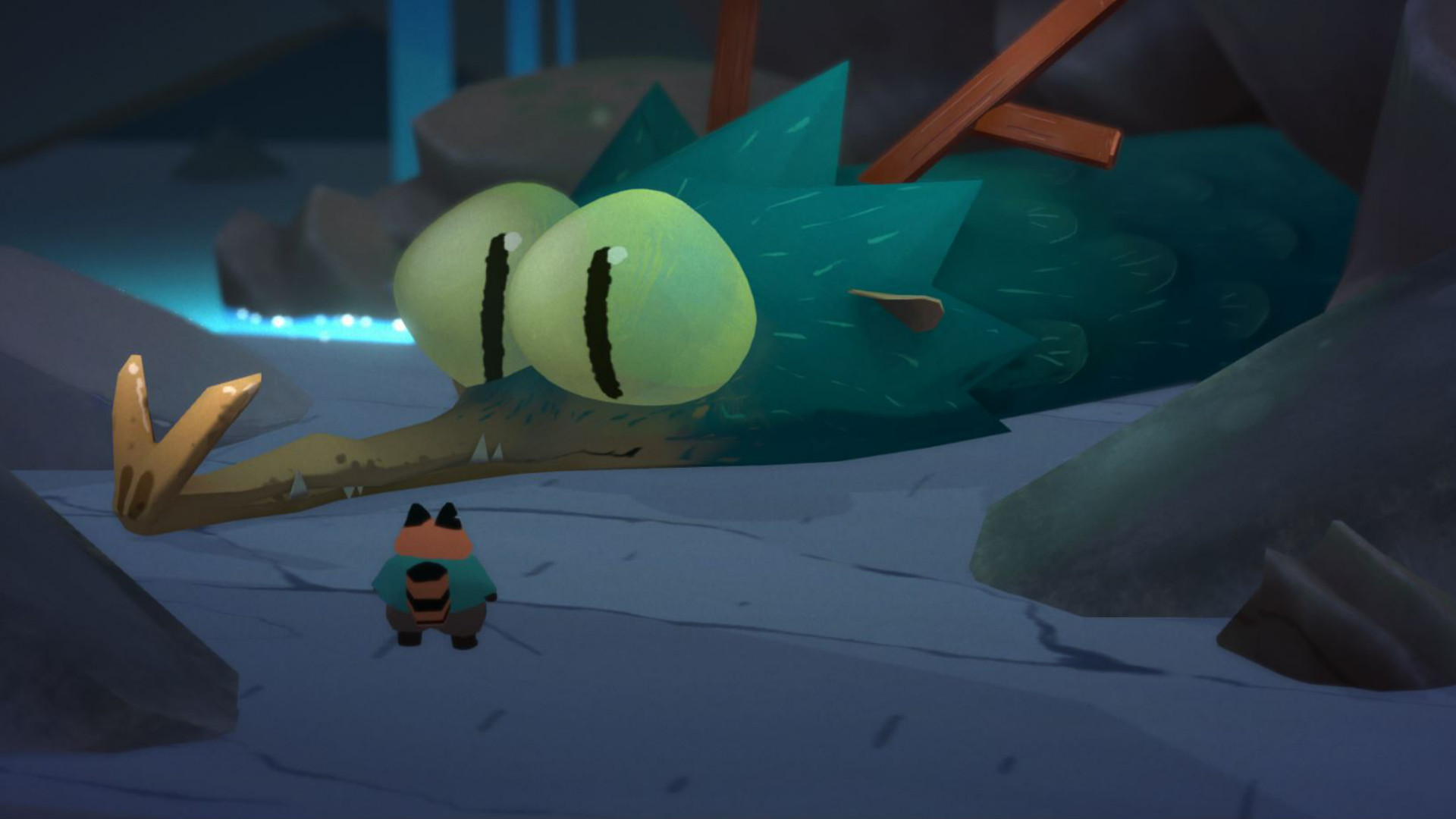 While she's played a few games in this sort of niche where you take care of quests and just have a cozy time, Ms Magi struggled a little bit with the controls. Coming from a Nintendo background, there's obviously the different button scheme on the XBOX controller we were using… but then there's also the fact that the keyboard buttons are a bit oddly placed and quite confusing. The use of a gamepad is probably intended/recommended – it's a sentiment I share as well.
On top of that, Ms Magi found that the inventory space is quite limited, the world is quite big and overwhelming… and if there is a map, it's not obvious enough for her to have found it. I myself also didn't see one so… that'd be great to have probably?
She was incredibly amazed at the fact that a rope bridge moved a little in the game when she stepped on it.
There is a lot of attention to detail present in all the nooks and crannies, something I found incredibly lovely as well at the Gamescom demo. There are cute crabs, and interesting characters, and you can interact with the world in a lot of ways.
My better half liked the way you can jump off ledges and find yourself in completely new areas. She absolutely loved it that you can just go back to sleep when you feel like it or that you can enter the bathtub (hot towel included) and just relax.
Overall, Ms Magi would be pretty thrilled about this title – primarily once it's out on the Switch (mostly since her laptop's quite old). Personally, I also really liked what I saw at this year's Gamescom, especially given that some of the darker implications are rather shocking in the setting of a cute game like this (oh, no, the dragons…)!
If you wanna check out the game's demo for yourself, you can do so over here on Steam! Please also consider giving Aka a follow or wishlisting it as that helps the developers a great deal – and it's free to do so!
This post was first published on Indiecator by Dan Indiecator aka MagiWasTaken. If you like what you see here and want to see more, you can check me out on Twitch and YouTube as well.