Yesterday, The Game Awards happened and I'm really excited about some of the new games that were mentioned, teased, announced or who even won – but that post isn't quite ready, so let's take a look at Mail Time by solo developer Kela Van Der Deijl and publisher Freedom Games!
Mail Time dropped off a package during The Game Awards' Wholesome Snack pre-show segment and I'm just so darn excited about this game! I also just played the demo, so seeing its release get teased for April 2023 has me filled with determination… determination to let a lot of friends know about it. So, why not start here?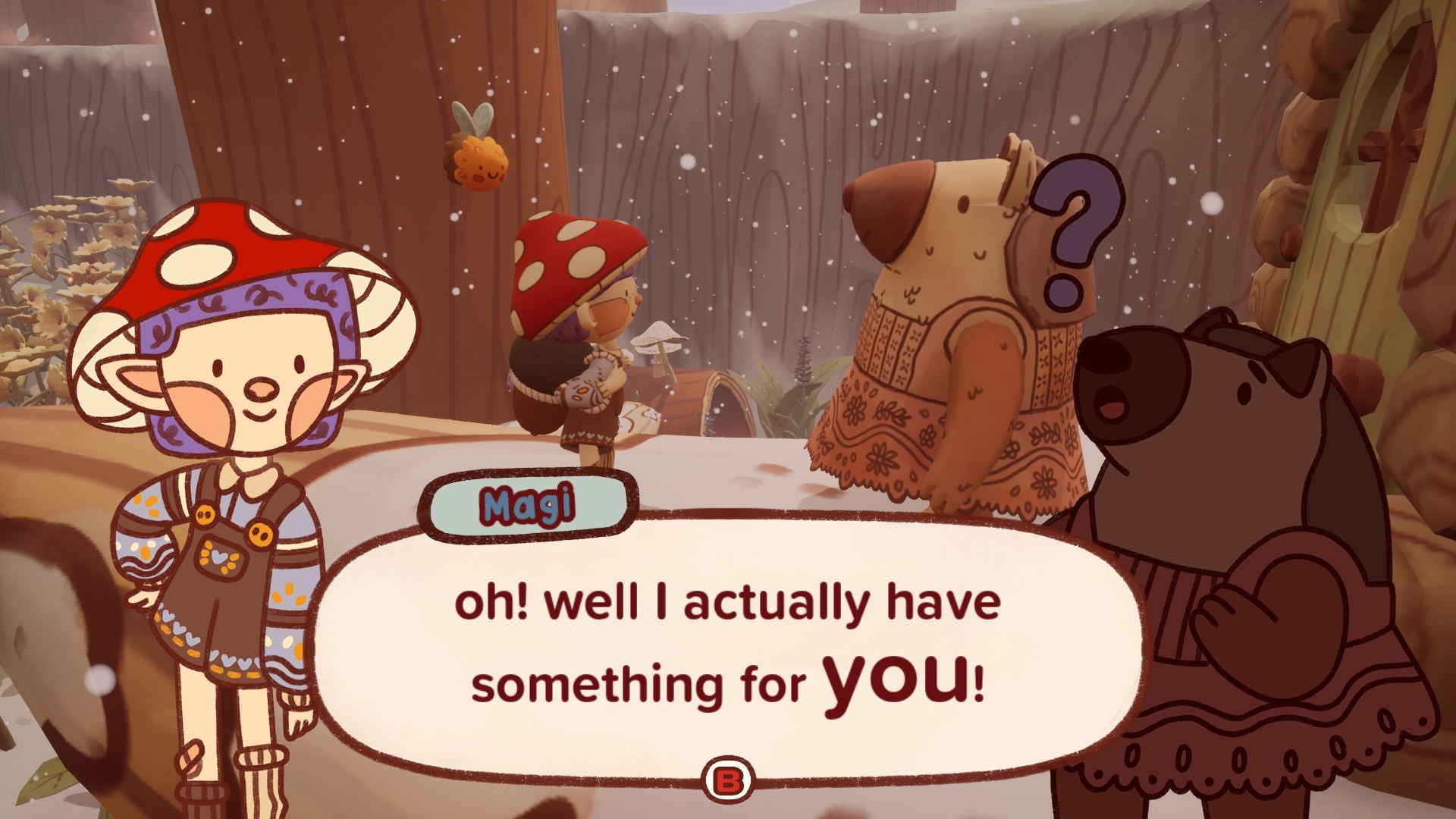 Mail Time is an incredibly adorable cottagecore collect-a-thon platforming adventure where you set out as a Rookie Mail Scout to deliver parcels throughout Grumblewood Grove to a vast cast of characters, including a crime-craving rat in need of a new partner. There will be eight different locales in magical style, more than 46,000 combinations of pronouns, colours, hairstyles, skin tones, mail bags, gliders, hair colours and clothing, resulting in so, so much customization options!
The demo itself lets you explore the early areas where you already meet all sorts of people that want you to deliver things for them to people that are living incredibly close by. It's weird how realistic this is, actually.
Thus, we set out to do just this and honestly, it's quite a bit of fun!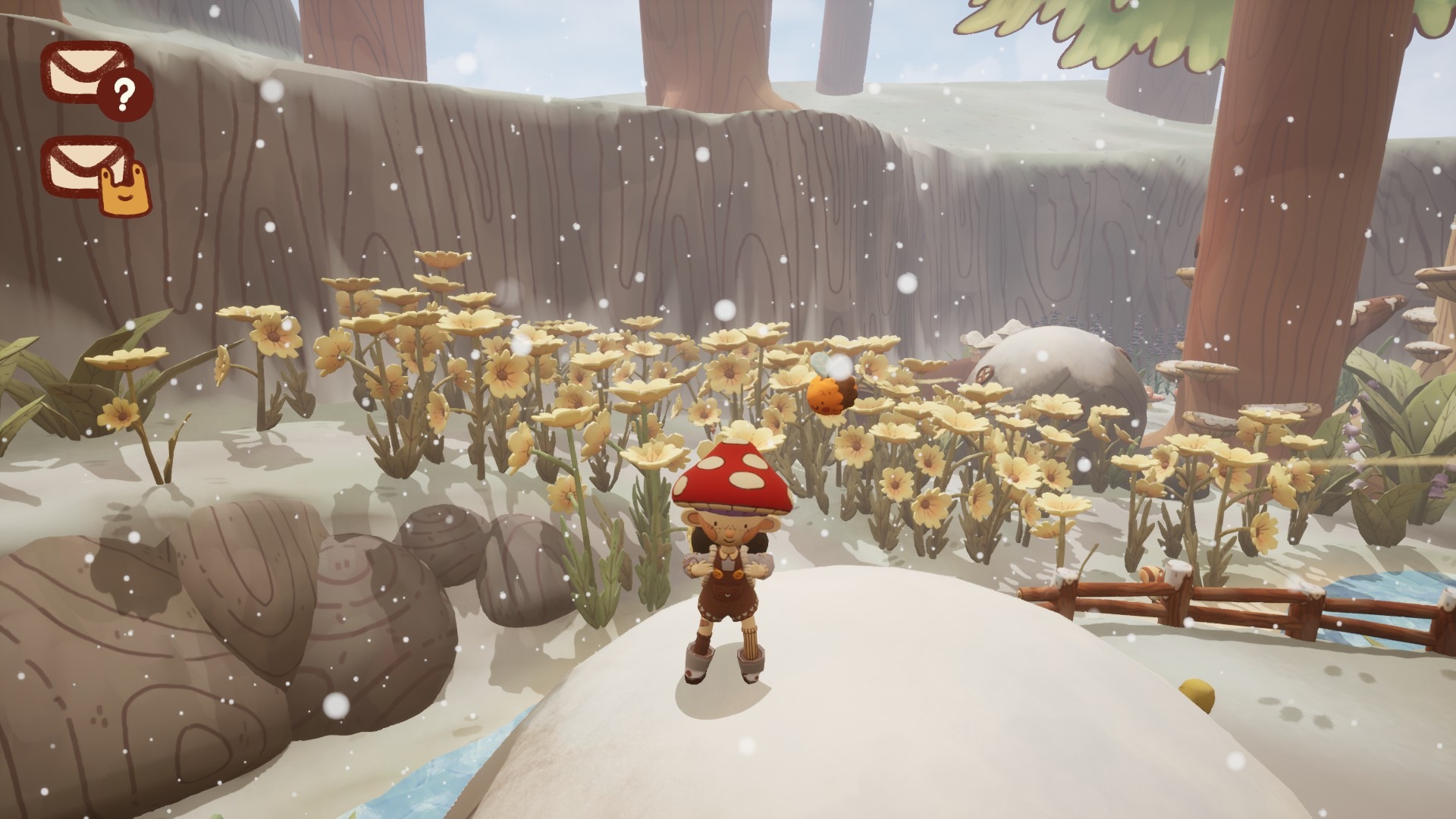 Frankly, I'm not good with platformers but Mail Time feels good in terms of movement and the way things work. The jumping gives you a lot of height with gliding adding a little bit extra air time. Similarly, you can stand on all sorts of objects and in theory get yourself from point A to point B in no time if you don't wanna walk all the way.
At the same time, I love the art style, the character cast and the music so far… the demo isn't super long but incredibly enjoyable, although I managed to glitch myself into a little cranny somehow, so I'd recommend saving plenty just in case something like that happens!
And well, there are bottle caps, candy canes and possibly other items found throughout Grumblewood Grove, meaning lots of things to collect and deliver as well as a plethora of challenges that come with it. How do we get up there again?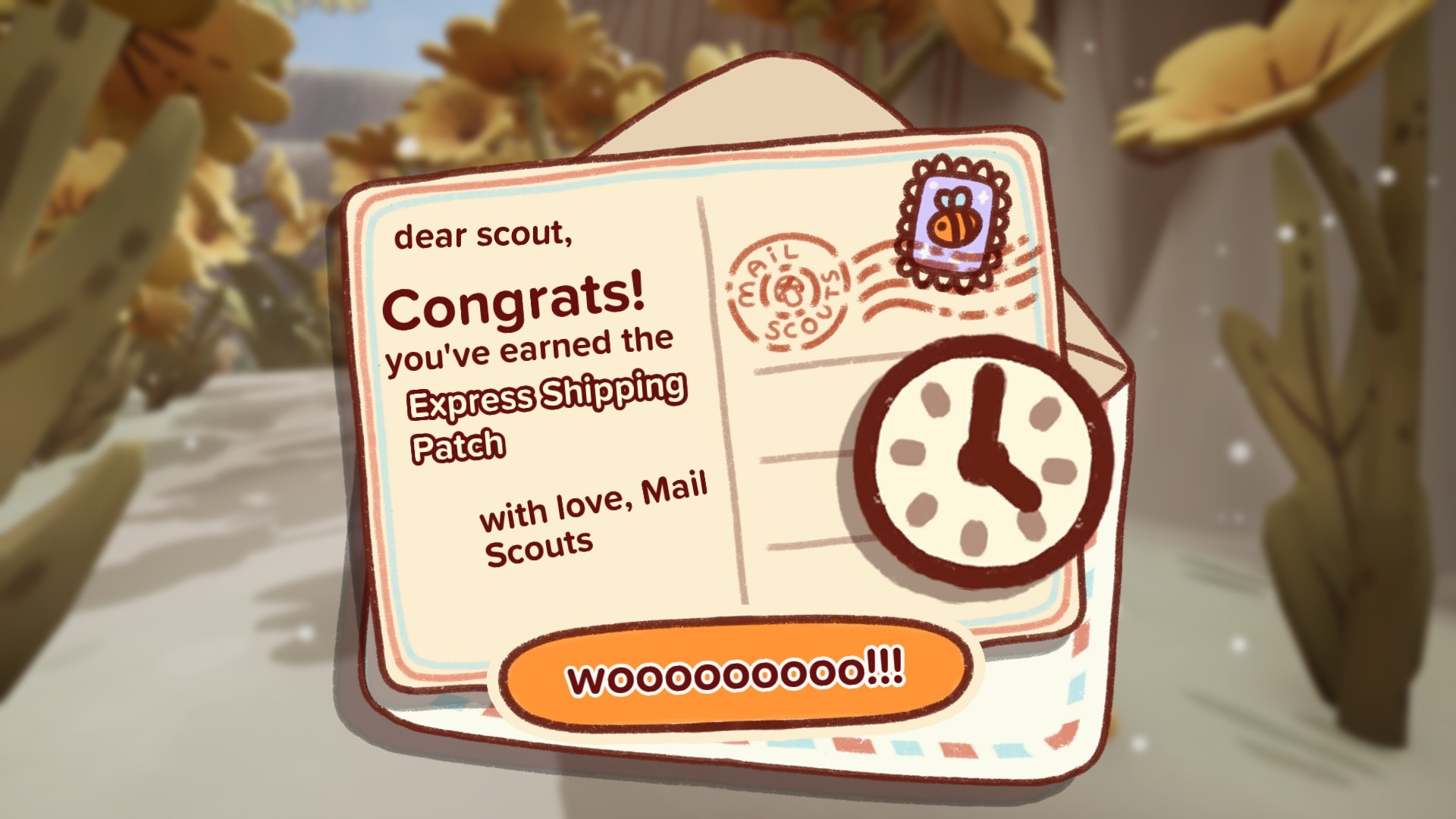 The demo is still available on Steam (at the time of writing), so make sure to check it out while you still can.
At the same time, please go ahead and wishlist the title while you're at it! It would support the developers a lot!
This post was first published on Indiecator by Dan Indiecator aka MagiWasTaken. If you like what you see here and want to see more, you can check me out on Twitch and YouTube as well. If you find this post on a website other than Indiecator.org, please write an e-mail to me. Thank you!