It's a new month and thus, time for another Humble Choice post! This one's the last one for this year and I'm honestly quite excited about this month as I only own two of these games while some of the other titles are games I've had on my wishlist for way too long now… So, yeah, great month! Probably will grab this one!
| # | Game | Developer | Genre |
| --- | --- | --- | --- |
| 1 | TOEM | Something We Made | Indie, Puzzle, Adventure |
| 2 | Where the Water Tastes Like Wine | Dim Bulb Games, Serenity Forge | Indie, Adventure, RPG |
| 3 | Blade Assault | TeamSuneat | Indie, 2D, Action, Rogue-lite, Platformer |
| 4 | First Class Trouble | Invisible Walls | Indie, 3D, Social Deduction |
| 6 | Backbone | Eggnut | Indie, Post-Noir, Narrative-driven, Adventure |
| 6 | Super Magbot | Astral Pixel | Indie, 2D, Action, Precision Platformer |
| 7 | Wasteland 3 | inXile Entertainment | Post-Apocalyptic, Turn-Based, CRPG |
| 7 | Greedfall | Spiders | Open World, RPG, Adventure |
So, let's start from #7 for this one… It may seem controversial to rank the AAA-titles at the bottom (maybe not so much considering I'm an Indie Fanatic…) but I've got reasons. I'm sure that Wasteland 3 and Greedfall are great titles but I'm not really into CRPG and I only heard bad things about Greedfall… I mean, Greedfall's story is supposedly great and it looks stunning but I've been told that it's very flawed with janky animations and faces, menu bugs, as well as lots of other issues… and as for Wasteland, it just looks taxing to play. I don't think I'd have the time for it, so I'll just rank it at the bottom and maybe gift it to a friend eventually.
Super Magbot is an interesting game as it's a Precision-Platformer where you can't jump… but I also suck at Platformers, so I'm just leaving this one over on #6 together with Backbone… Backbone is technically a great game with an interesting story (Check out my Review on it here!) but the final few chapters are incredibly weird and just sort of put a damper on the experience… also you can't kiss Renee which sucks.
First Class Trouble is a lot of fun – if you have friends to play it with! I own it already, though, but still, it's very good if you have friends to play it with. The community can be a bit so-so when you queue up for public lobbies… but I love the aesthetics of this title as well as the soundtrack, the fun ideas, the strategies you can pull off… and the fact that you can kill people with practically anything if you're creative enough!
Meanwhile, Blade Assault has been on my wishlist since the beginning of the year. It may be a platformer but it's also an action rogue-lite… and what can I say? I'm a sucker for Roguelites! The art looks really cool, the fighting seems fun – and it has multiple characters that have different playstyles and abilities. Sounds good enough to me.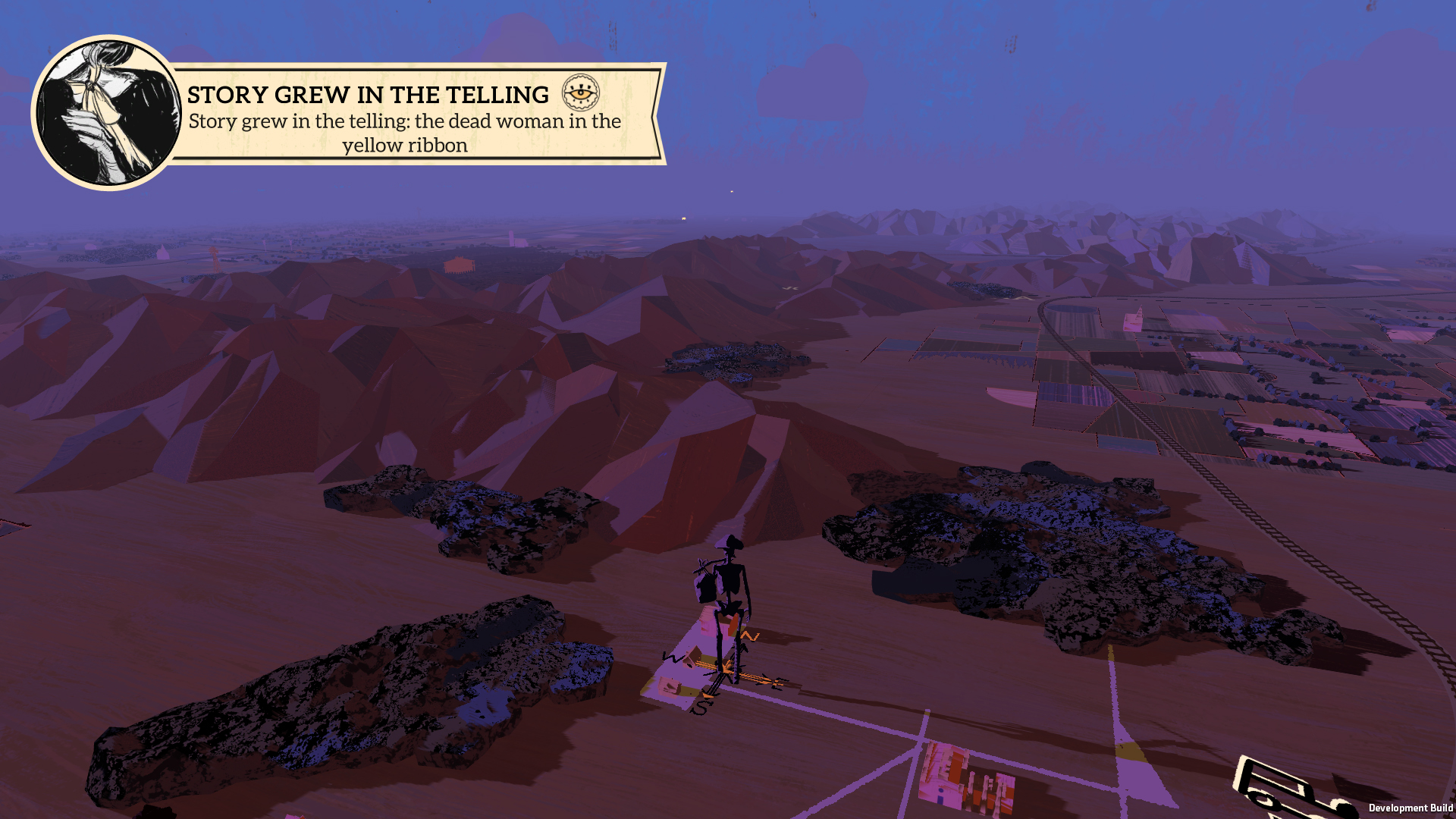 Where the Water Tastes Like Wine is a narrative-adventure about travelling, sharing stories and surviving manifest destiny. It looked super experimental and novel at the time when I put it on my wishlist… back in 2018… but I just never got around to purchasing it. Well, good thing I waited. It's on Choice now and I'm really excited to travel the world and collect stories.
Gameplay-wise, WWTLW is set in a folkloric Depression era US where you wander from place to place, always gathering stories that then can be used for special interactions. You hear stories, tell stories, and it sort of creates this dynamic where stories work like a currency and where you try to find the right story for different uniquely crafted characters with their own needs and dreams… and it may not be for everyone but I just adore the premise and I love the 2D visuals in the 3D overworld.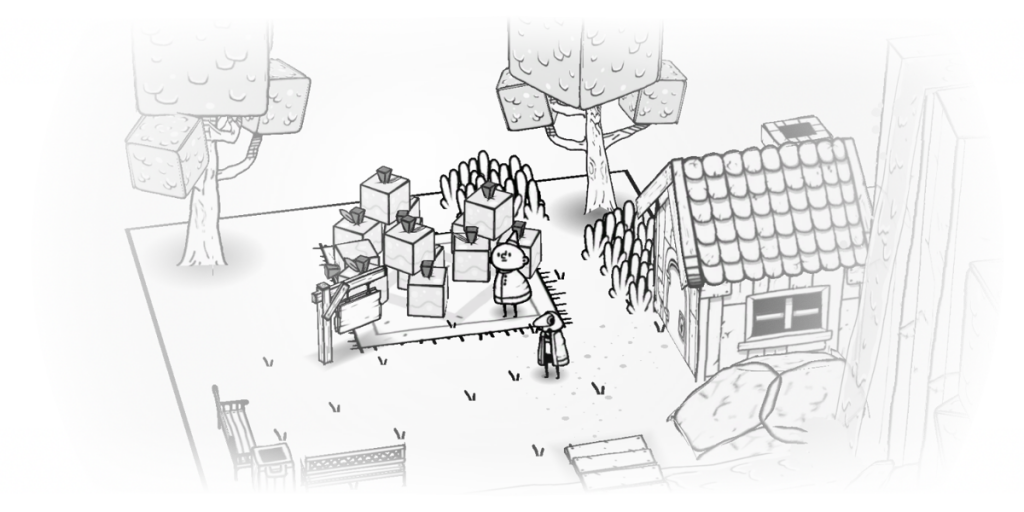 Last but not least, TOEM: We played TOEM's demo a while ago and I really enjoyed this charming and incredibly wholesome puzzle adventure where you set off on a delightful expedition and use your camera to uncover and capture the mysteries of the magical TOEM. It's a hand-drawn and incredibly adorable game with – again – 2D Art in a 3D World. It just has so much charm to it, so I'm super excited to see it in this month's Choice!
Overall, this month's great. I own FCT and Backbone already, so those will probably end up getting gifted to friends. Similarly, Wasteland 3 and Greedfall should make for great games as well… unless I still end up playing Greedfall myself. We'll see. As for the other games, I'll still give Super Magbot a try and I'm really excited for TOEM and Where the Water Tastes Like Wine! Expect reviews on these in the upcoming year once I get around to it!
I definitely want to grab this month but I'll have to see if I can fund it somehow first. This month's a bit rough financially with the cost of living increasing and food of all things being pretty expensive as of late… but I'll figure something out, probably. Hence, while I'd love to grab this month, I'll first have to see how much money I have to spare at the end of this month.
This post was first published on Indiecator by Dan Indiecator aka MagiWasTaken. If you like what you see here and want to see more, you can check me out on Twitch and YouTube as well. If you find this post on a website other than Indiecator.org, please write an e-mail to me. Thank you!