The Steam Next Fest, a celebration of upcoming games, is here from June 16th (aka yesterday) until June 22nd (10 AM PDT) and hence, we're being swamped yet again by a ton of demos. From Roguelikes to City Building to Adventure, there are a lot of different genres present here among the titles that we can play now, and hence, I figured I might as well write about a few of them. As always, though, there are too many games to cover and so I picked 50, downloaded them, and I'll try to get to as many as possible over the next few days. Hence, this is the first part and there will be more parts coming soon. Enjoy!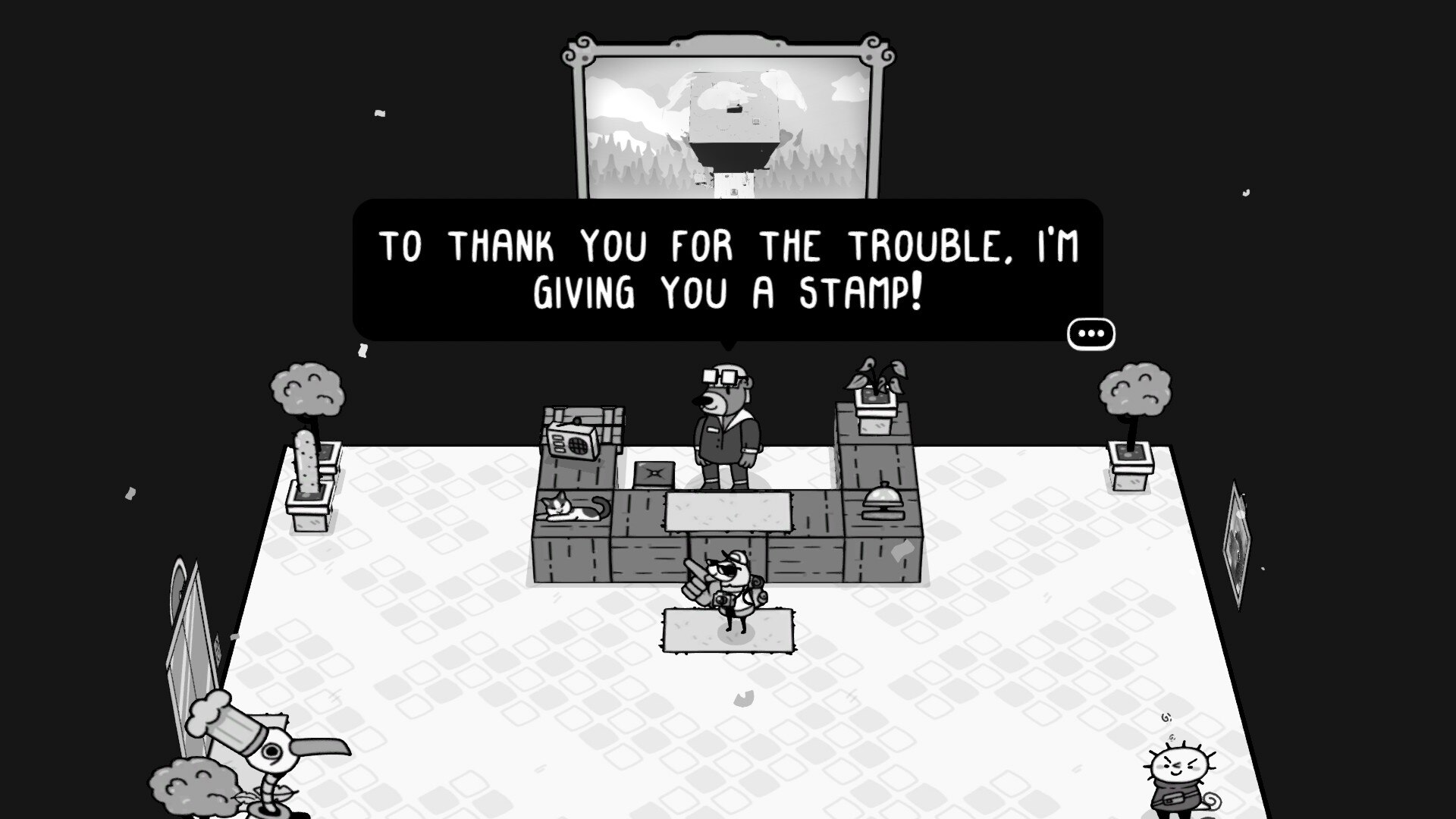 TOEM is a hand-drawn adventure game where you use a camera to take pictures of the things around you to help out the community and earn bus tickets for your journey to… the TOEM, a mystical event that is about to occur. The world is filled with relaxing scenery, a lot of interesting characters, references, and a ton of collectables. I didn't mean to play the demos for this long but TOEM just swallowed me whole and hence, I spent an hour or so trying to help out ghosts, scouts, and other inhabitants of this black-and-white world by finding items, taking pictures, looking around, and cataloguing animals. It's a truly interesting title that captured my interest ever since I first saw it during the Summer Game Fest. I'm really excited about this title and I'm really glad about the quality of the demo!
I personally loved Grim Nights (review eventually?) when it first came out in 2018 and hence was looking forward to the sequel here. For anyone that doesn't know Grim Nights, it's essentially a 2D-survival-colony-fantasy-sim where you guide your villagers through the world and set up houses, workstations, mines, and other structures to increase their skills and help them survive… But the nights wouldn't be grim if it was only dark. Every few nights, dangerous creatures approach your settlement, which is why you'll have to be careful about your decisions. Grim Nights 2 follows this trend but went for a different art direction with more detailed villagers and structures. At the same time, it looks like the stats have been overhauled as well and there've been some changes to other of the systems of the first game… which is alright in itself but it just felt less intuitive overall compared to the first game and I was struggling to play a lot of it. Hopefully, the full release will have these issues fixed.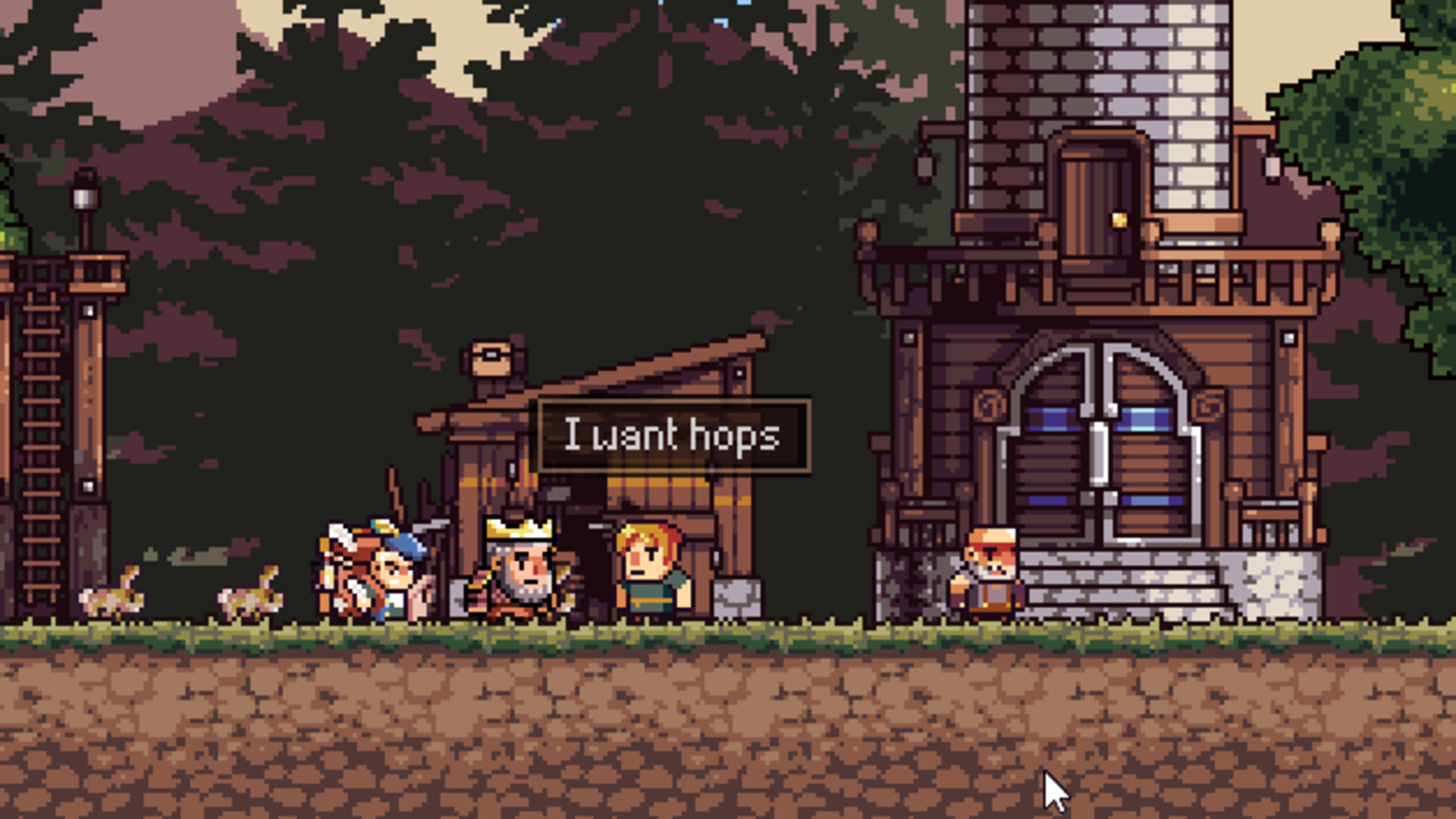 Originally, I thought this was a Kingdom Clone with Terraria Graphics but since it's published by Crytivo, I wanted to give it a go and… it plays similar to Kingdom but not as good. You're essentially dropped into a medieval setting with no tutorial whatsoever. Your units will get to work soon, building up the warehouse and the town hall… at least, they're supposed to. The demo crashed once and while they automatically built the townhall the first time, they didn't the second time, so I had to drag them around. You need to gather resources (food, water, wood, iron, etc.) and command your units to collect them or to defend the base and build walls, etc. Your units are lazy, though, which is why you'll need to assign new work to them whenever they're done with their job. You cannot queue up work orders and they don't always pick up resources while they go back to the town hall. It's very unpolished. There are missing descriptions at times, speech bubbles that bug out, the movement can bug out as well, the game is very slow, and the Settings don't seem to work either. I was disappointed with this one.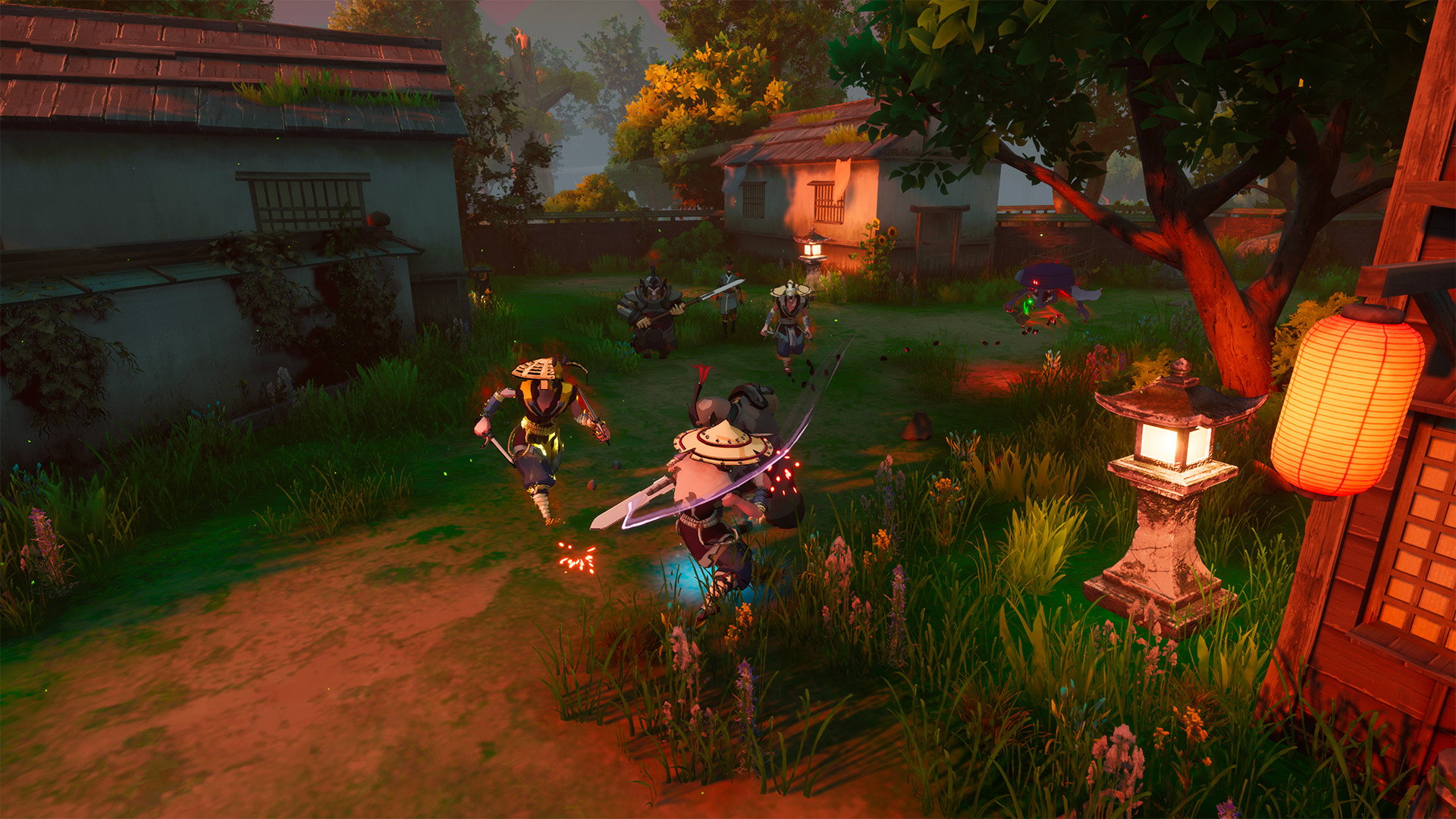 Rogue Spirit is a 3D rogue-lite action game with a few stealth mechanics in it. You play the ghost of a prince that was summoned to save the Kingdom of Midra. Hence, you need to kill units and possess their bodies in order to absorb their unique skills, attacks, and characteristics. Overall, this sounds quite cool, but it's incredibly difficult, partly because of all the slow attacks. At the same time, when you get hit and possess a new body, your body isn't healed. It may have less health even, which makes it quite frustrating. Enemies will gang up on you but you can't always sneak away. The premise sounds great, to be honest… Basically a fast-paced MidBoss (review soon?) but in 3D and with an Asian aesthetic to it…. but it was a bit clumsy overall and I found it really frustrating.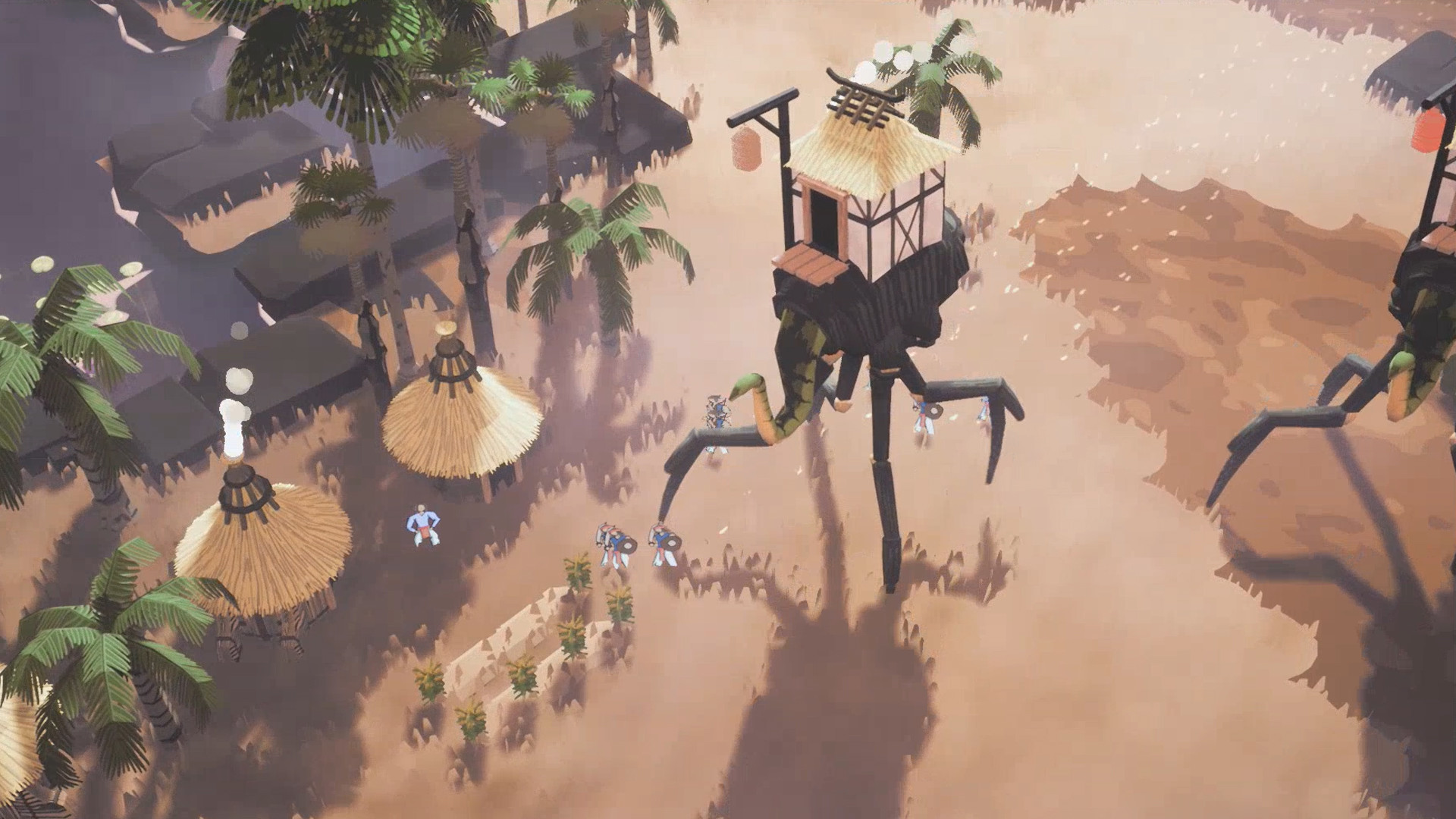 This one's a roguelike city builder where you command units from an ancient fantasy village and have to think up new technologies. At least, you use Favor to research new technologies and then you hold festivals to gain more Favor (or you soft-lock yourself like I did the first time) and you build up houses, collect resources, and fend off raiders. You also can acquire "Karma" which is a resource used to unlock or acquire new perks like rain clouds appearing less often, etc. Overall, the premise sounded really cool and I was excited about the screenshots I've seen but… the tutorial sucks. You're thrown into the game and the game punishes you for things you couldn't have known. Usually, you'd be able to hover over resources in City Building Games to learn more about them but in this one, that's missing. Similarly, controls are janky and at times, raids just happen out of nowhere with no prior warning while the game tells you to tame a beast only to then notify you that the beast killed your villager. It's a shame that the demo wasn't that enjoyable but with a bit of tuning, I'd imagine that it could become a great game, especially as the art, music and the idea are so great.
Alas, that's the end of the post. Hope you enjoyed my thoughts on these few demos so far. There will be more posts tomorrow on some other demos. Make sure to check out the demos yourself and get your own idea about the feel of things. Also, wishlisting games is not only free but also helps developers out a lot, so I'd recommend doing that if you haven't yet!
Cheers!
This post was first published on Indiecator by Dan Indiecator aka MagiWasTaken. If you like what you see here and want to see more, you can check me out on Twitch and YouTube as well.