So, in our last adventure in the New World, we were able to defeat the not-spider boss of MHW, Xeno'forgothisname. In this one, we're talking about a visitor from a different world…
So there's this goblin-like creature that reminded me of Smeagol and it got captured in an unusual habitat. Shortly after arriving there, Geralt of Rivia shows up through a portal and complains about portals… and then we hire him to fight the Leshen, a dangerous creature that arrived in the ancient woods from the World of the Witcher franchise.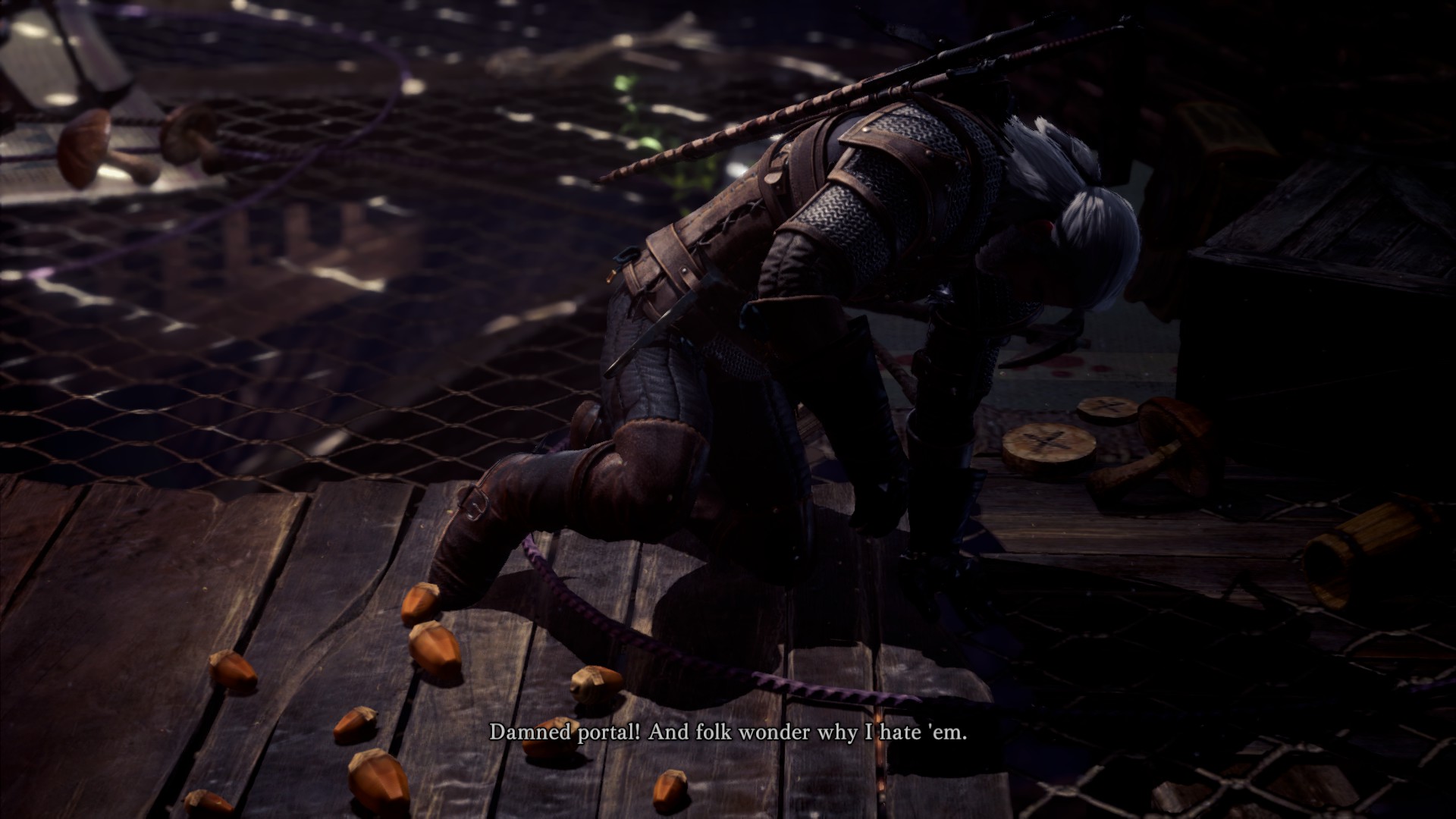 Alas, we play as Geralt and can use our Witcher senses to search for clues and find out about the whereabouts of the monster. We are also able to use a variety of different weapons, including the Ignis sign (a fire spell of sorts) and the silver sword. The Ignis sign has a cooldown and ignites the area before us while all the items are just re-shaped weapons with different stats.
So, naturally, I went the Witcher way and tried myself at the quest, using the Silver Sword. Naturally, I went to a few different spots and collected evidence of a monster controlling the Revultures that brought down a herbivore by themselves, despite them normally only eating dead stuff. Then we got to save one of the researchers and a Pukey-Pukey that were trapped by living roots.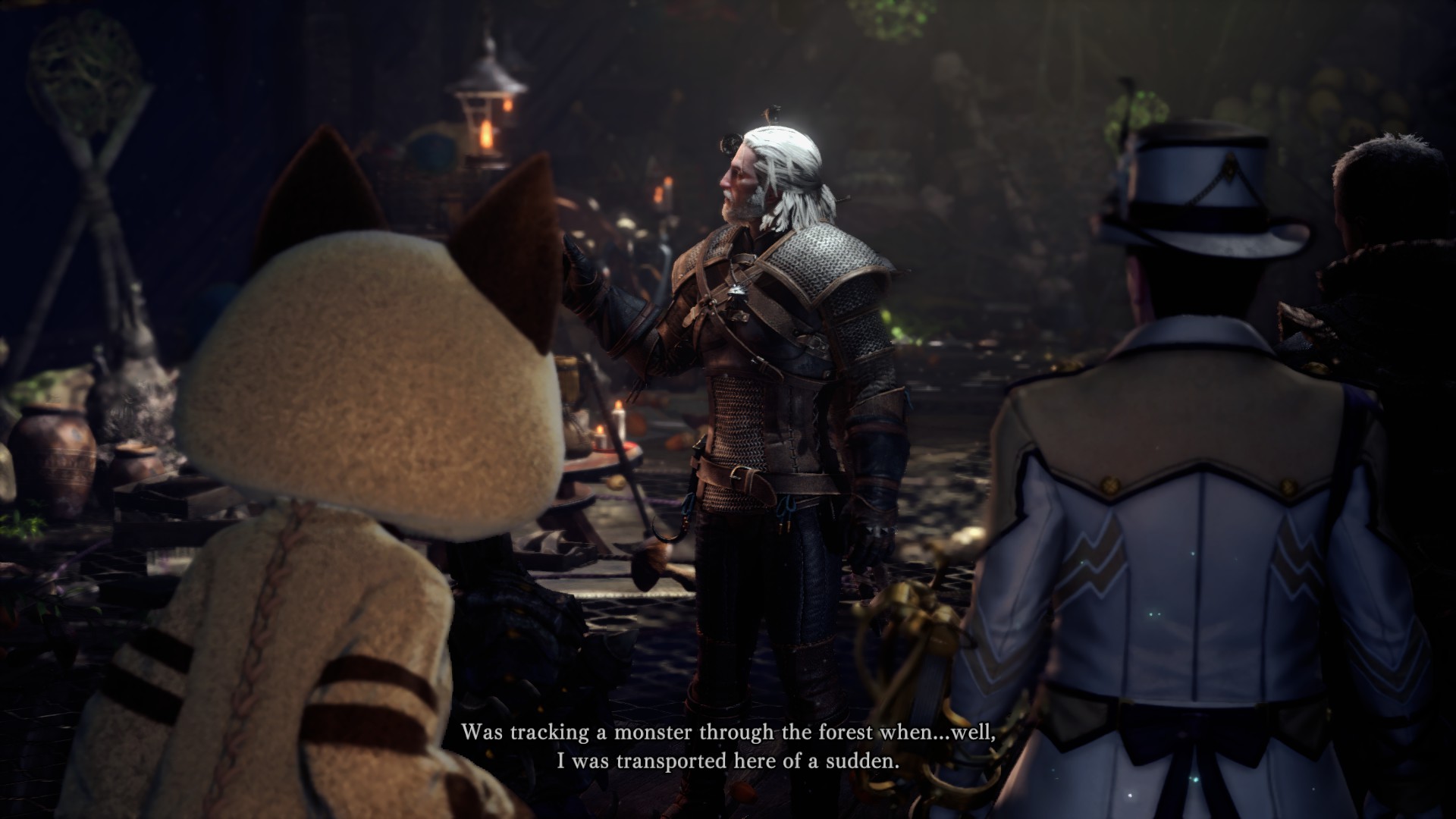 Once we arrive in the middle of the forest, we get to fight the Leshen, an ancient beast that can control the plants and animals of the forest. The fight is hard and, to be honest, really annoying. Depending on the choices we made earlier, Pukey-Pukey is going to come around and help us in the fight! Sadly, we don't get a love-card from it, but I guess that's the stuff that happens on Tumblr (just kidding, porn is banned over there, haha) or fanfic[dot]com.
The fight though takes ages. It's super annoying. I hate this quest. I don't even like the Witcher. Leshen teleports himself around a bunch, has ranged attacks and close-range attacks, making him super annoying to fight with the silver sword, especially as you can't do anything without your Ignis sign. Once you use it and it's on cooldown, you won't be able to get close to the Leshen. If you missed the opportunity or missed him, then you'll be in trouble. Same goes for the fact that the Leshen summons animals controlled by him that on their own are already quite strong but are able to overwhelm you easily by their numbers alone without the help of the Leshen.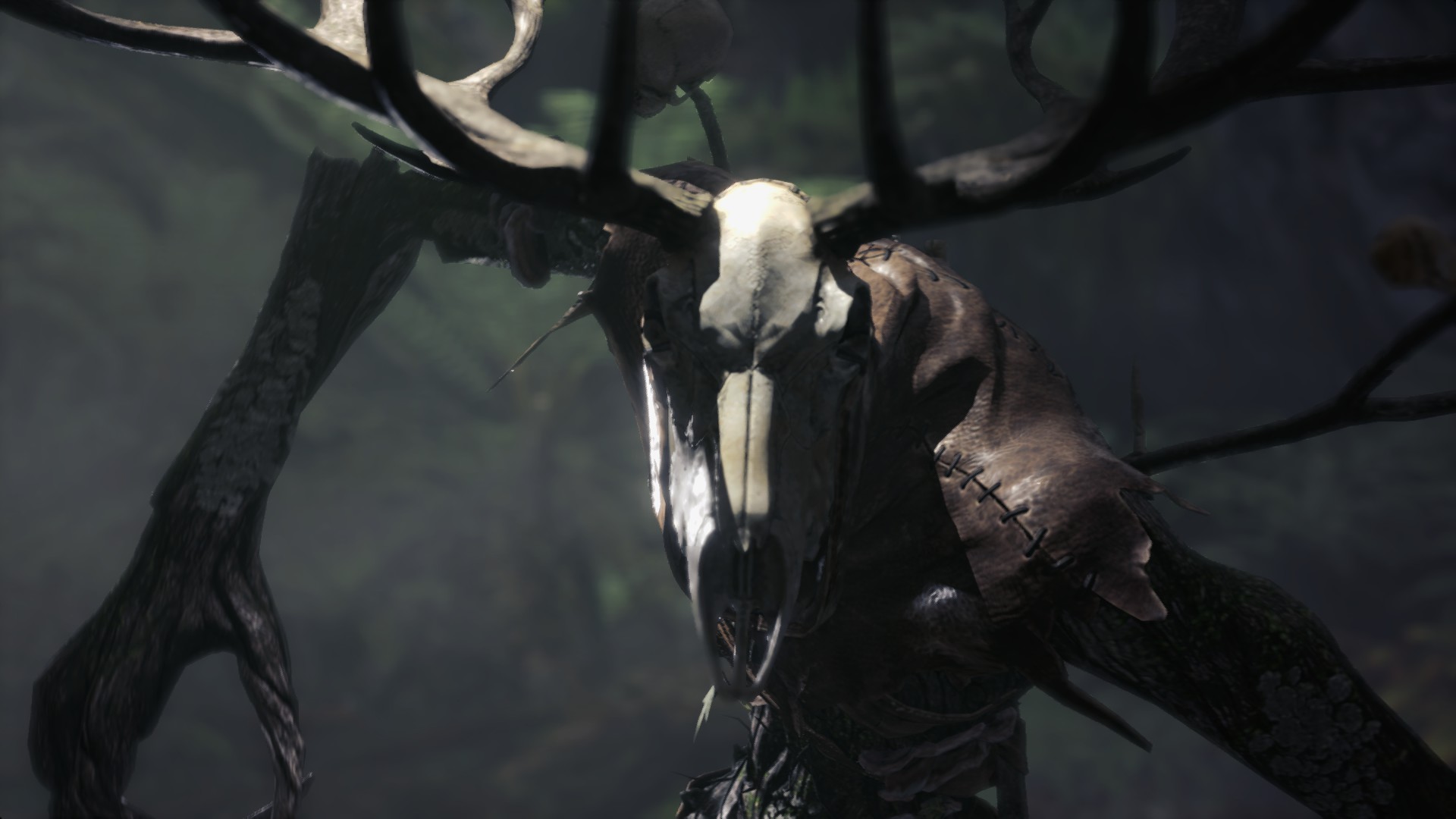 My first try ended disastrously. My second try ended with me running out of time. Thus, I didn't care about the "reality" anymore and instead went for the Insect Glaive that Geralt wouldn't normally use. With this weapon, I was able to mount the Leshen easily, attack it differently and have proper combos with my weapons, as well as mobility and lots of dodges for the different root attacks.
And finally, I made it… and got to craft the Full Armour Set for the Witcher, allowing us to fight as the one and only Geralt of Rivia. Colouring his armour pieces makes him a power ranger, which is quite a lot of fun. His stats and skills are really strong but I don't want to play as Geralt all the time and I don't really use Ignis all that often.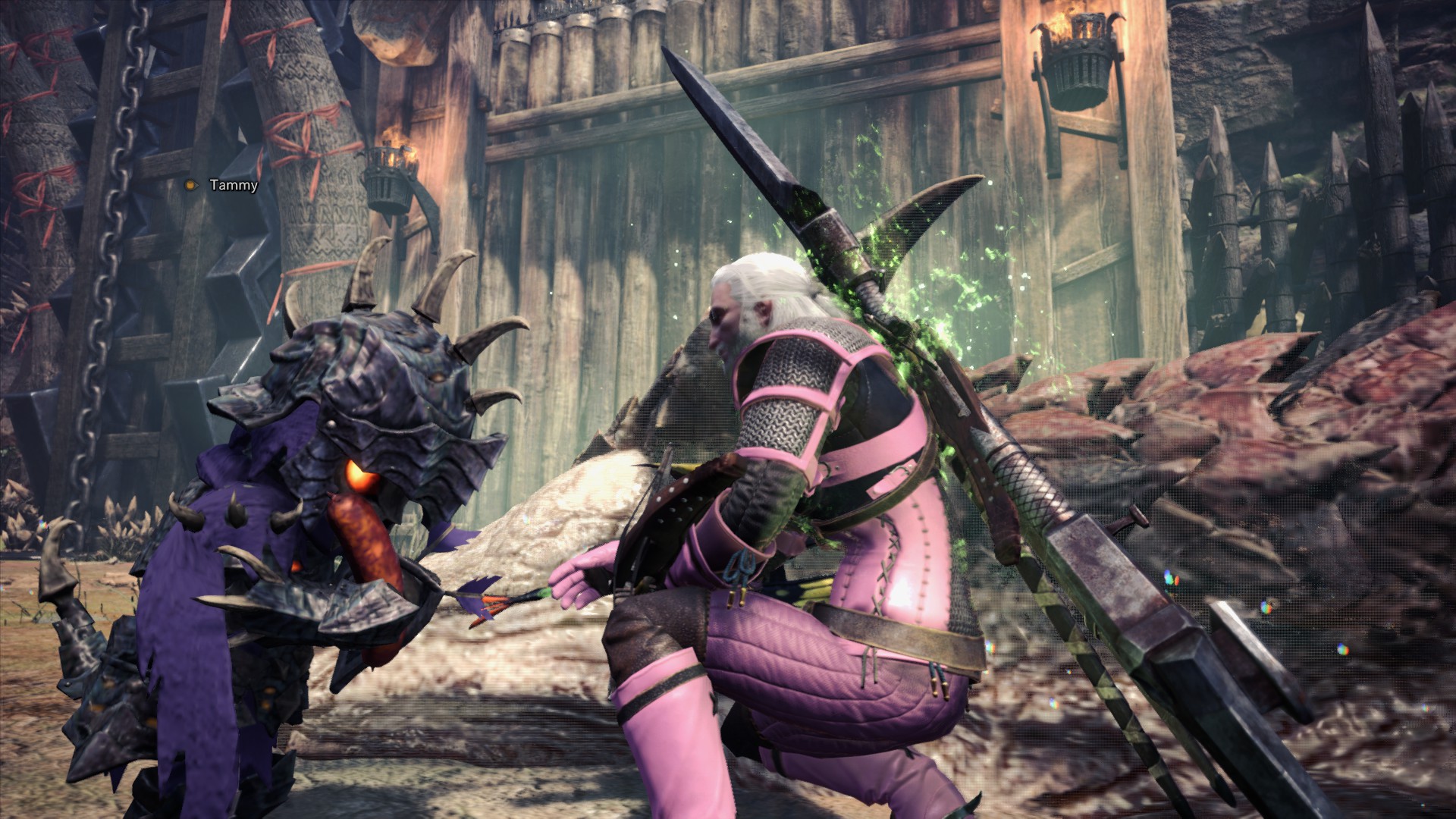 Apart from that we also gain the ability to use Ignis freely even as a normal hunter, using an item with its own cooldown. And we can repeat the quest for the Leshen regardless of already having beaten it.
So, this day in the New World has been quite eventful but overall nothing's better than a good rest in one's own four walls. Alas, I wish you all a great time! Stay healthy.
Cheers!
This post is part of a challenge called BLAPRIL. The goal is to post as much as possible during the 30 days of April. There are different themes during some of the weeks and a lot of mentors, newbies and participants participating. Feel free to check this hub-post out and check out the other participants!