It's May and thus, there will be a new Humble Choice – and this time, I thought I'd give you my choices and thoughts.
So, while the idea isn't new or anything (after all, Naithin and others probably are on it for this month!), I'll try to do something about this month and talk about why I'm choosing my games and that kind of stuff!
Jurassic World Evolution:
I enjoy playing Tycoon games and also really liked the Jurassic Park films, so this one is more or less of a given. I used to play a lot of Zoo Tycoon a few years ago as I got the complete collection at one of my birthdays and really liked creating these areas for dinos and animals… and eventually pitting penguins against T-Rexes and uh… realising that penguins are a lot stronger than I thought they were.
So, JWE is not only a great fit but also a real bargain. If you think about it, you get this game (and all the other titles) for 12€ (based on where you live) which is thirty bucks less than the steam-prize with no sales… hence this is a no-brainer, I guess.
Rise of Industry:
I like games about industrialization and city-building and resource-management, similar to Banished and Sim City. I remember liking the concept and general playstyle when I used to play an early alpha-version of it… so, I'm excited to play the full version soon.
The Sword of Ditto:
I actually know little to nothing about this one, story-wise. It's been on my wishlist for a while now and the style of it seemed quite neat. I like RPGs, so this one works for me, I guess.
MO: ASTRAY:
This one looked interesting but I don't understand the full concept just yet. Apparently, you're a small slime-like organism with different abilities that let you stick to surfaces and move around. There also seems to be combat but I'm not too sure about how you fight. Overall, I'm intrigued by this one and will definitely check this one out soon, even when I don't necessarily know a lot about it.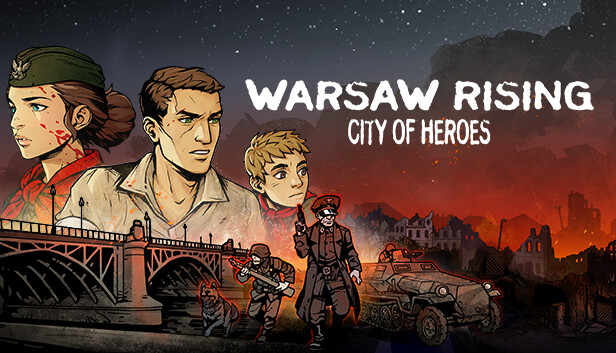 Warsaw:
Warsaw is a WW2-themed tactical RPG similar to Darkest Dungeon but the general theme and presentation of it seemed more amusing compared to DD, so I thought I'll go with this one and figure stuff out later on.

Warhammer 40k: Gladius:
I own a couple of Warhammer games and I used to paint the small Warhammer 40k figures and whatnot… but I know little to nothing about this game. It's a 4X (Explore, Expand, Exploit, Exterminate) game, so I thought I'd take it as I wanted to play more of those anyways. I already own Warhammer 40k: Dawn of War 3 and Warhammer 40k: Space Marine… so this one is gonna be quite cool, I guess, once I wanna get into the games and once I've played through the other two. After all, Space Marine is older than Dawn of War 3 who is older than Gladius. And Gladius only came out two years ago, so that's actually quite neat, too.
XCOM 2 (+2 DLCs):
XCOM 2 is another turn-based tactical RPG similar to the Shadow Run franchise… and I already own and love XCOM: Enemy Unknown… at least I used to play the heck out of it a while ago until they killed my favourite unit and character… Alas, I hope that I won't get attached too much to the characters in the second game… So, that's why I took this one. I like the genre and the franchise, so a no-brainer here as well.
Neoverse:
This one looked interesting but I don't really understand it just yet, so I just took it as the other options didn't seem too alluring.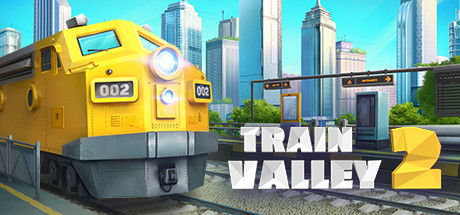 (Bonus Game) Train Valley 2:
As I'm subbed (yet) again, I'm also receiving Train Valley 2 this month, which I'm actually also quite happy about. I played the first Train Valley game and really liked it… Train Valley 2 adds a few new mechanics to the Puzzle-Tycoon-Mix and I'm looking forward to playing this one!
Horace
I already own Horace on the Epic Games store and while it wouldn't harm to have it twice… I don't really like it and hence will probably give this game away to anyone who appreciates it or maybe in a game-giveaway on a special-occasion on-stream.
Niche – A genetics survival game:
I love Niche. Niche is great. I sadly already own this one… but since I like this one, I'll give it away on-stream as well, at some point in the future.
The games that didn't make the cut are Heave Ho, as I just don't like the game and as it's not anything that I'd give away (as it didn't seem too interesting either…) and Chess Ultra.
When I play chess, I usually play it offline on an actual board… or I play it in a web browser. The problem with chess-games is that the player base is generally spread across all the different sides and games and because of that it can take ages to get a game… and even when you get into a game, you can get people that are roping or that are not playing their turns at all or people that are just too bad or too good for you, leading to uneven matchmaking and situations where it's actually a lot better to just play against the A.I. – so that's why I won't choose Chess Ultra.
As for the extras, we're getting a sneak peek of "Rainy Season" (which is a bit of an atmospheric game about a family that spends time at home during rain) and Fae Tactics, which is another tactical RPG that is getting published by Humble Bundle.
Overall, I'm quite happy with this month. I got a lot of games that I really am looking forward to, as well as two extra games to give away that will find their place eventually. The sneak peek on the two games are gonna be interesting and in the end, this is a good month to be subbed to Humble Choice. :)
I hope you liked my take on the "Humble Choice Review" kind of post.
Cheers!
This post is part of a challenge called BLAPRIL. The goal is to post as much as possible during the 30 days of April. There are different themes during some of the weeks and a lot of mentors, newbies and participants participating. Feel free to check this hub-post out and check out the other participants!