I've talked about my fear of spiders in the past before in this post and even in this one… but ever since I've visited that spider-convention nearby and had that tarantula on my hand, I have not really encountered any spiders in my flat. And apart from "Kill It With Fire", I haven't seen any in any video games, either, so I wasn't sure yet if I'm over my fear…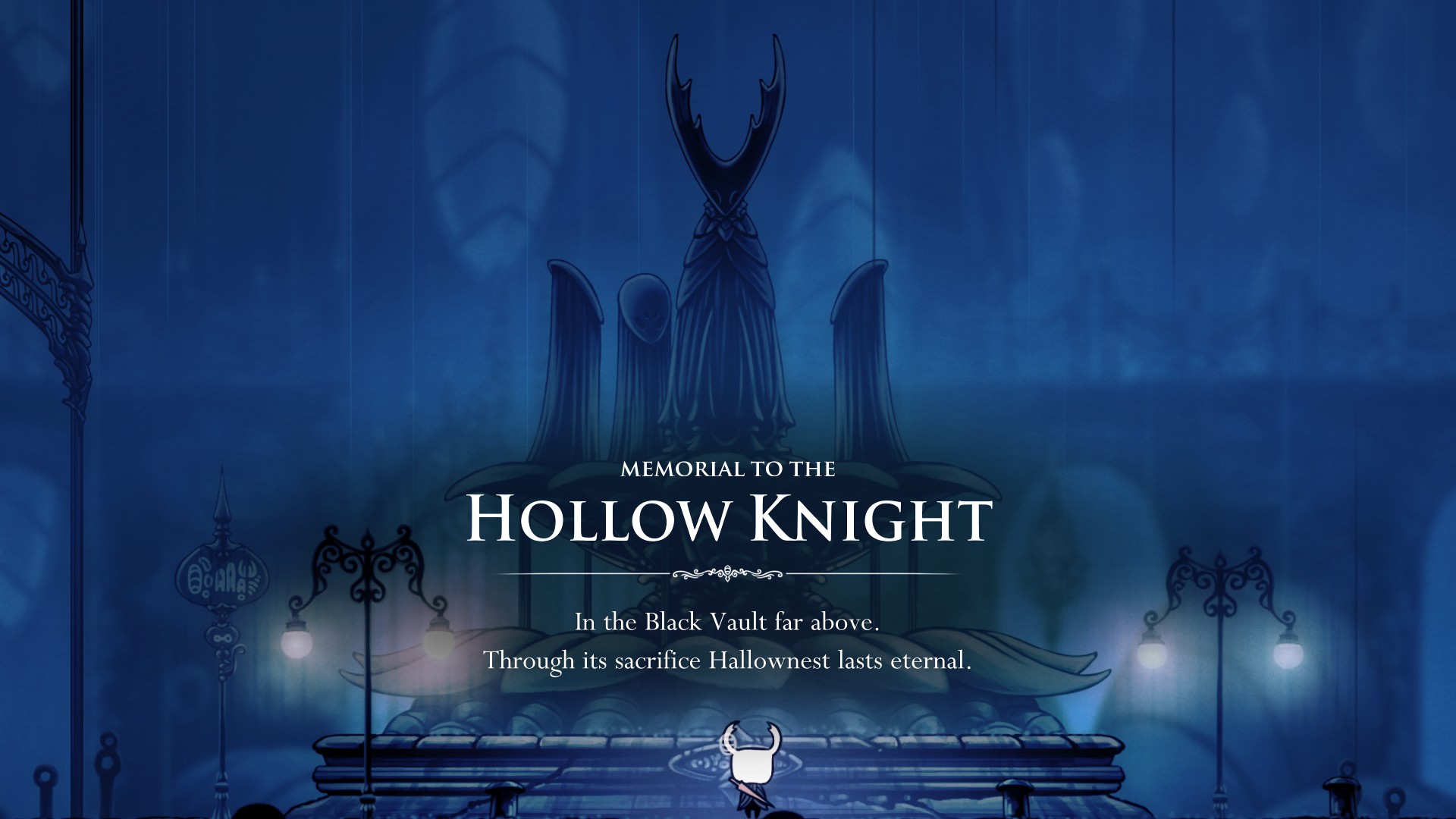 Well, I wasn't sure until I got to make more Progress in Hollow Knight and ventured into the Deepnest.
But first of all, let me clarify: I love Hollow Knight. I love the soundtrack, the gameplay features, the difficulty of it as well as the fact that you can heal yourself with the Soul you gather from hitting stuff with your Nail. I love the aesthetics and personalities of the enemies and characters in the game and from what I understand… I love the story. I just wouldn't have thought that, even though I saw it coming, there'd be an area that I'd struggle with so much.
If you haven't played it yet and don't want story spoilers, skip the next two paragraphs. (I'll separate them with pictures!)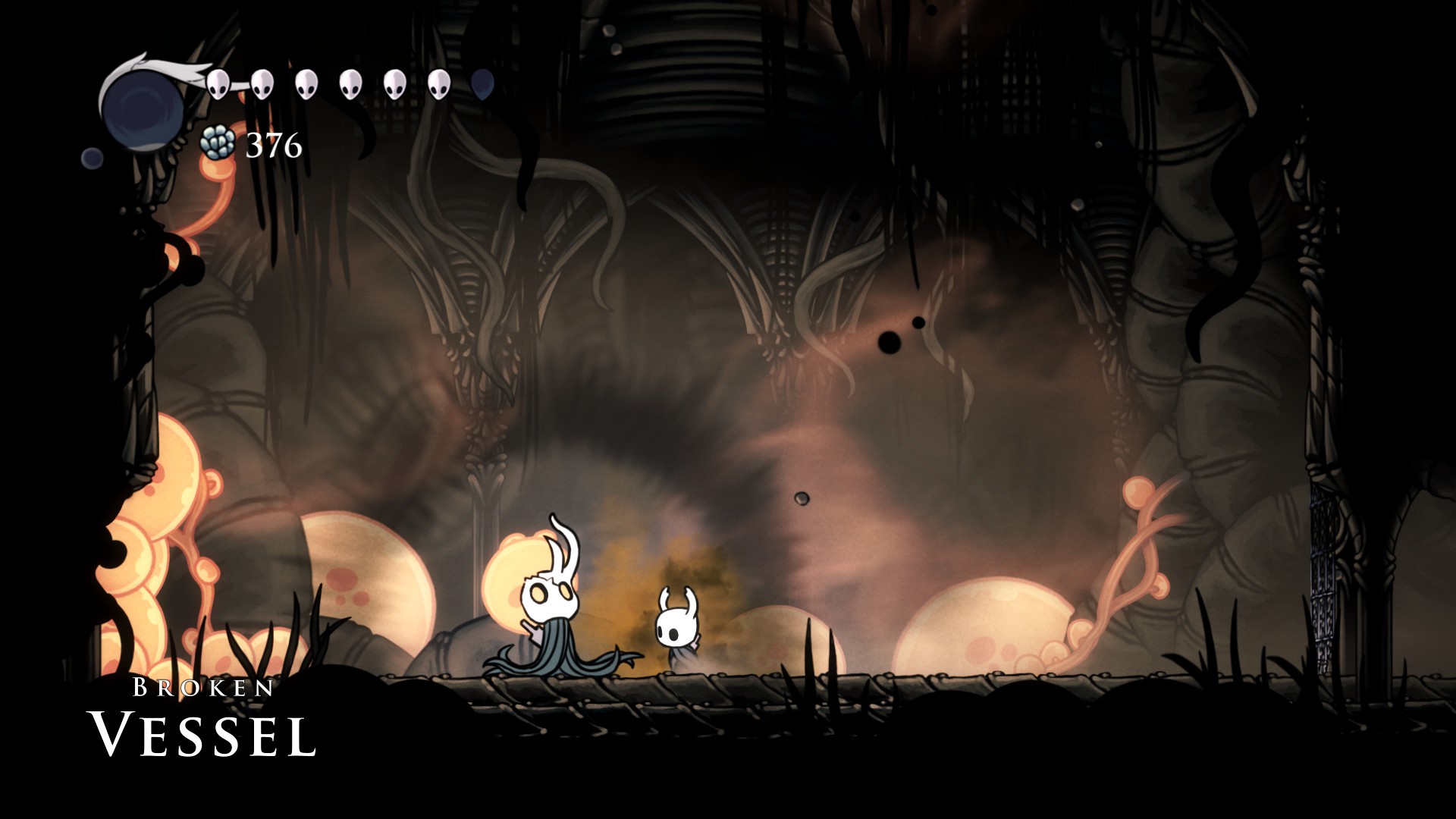 The game sends you into this world to rescue villagers and find and "slay" (?) these Dreamers (deities of sorts?) to lift some curse (I guess?). It's still very blurry to me and while you learn bits and pieces here and there, you hardly get the bigger picture until you read up on it or until you got further into the game. I personally love that about this game. It's bits and pieces from different times and you just have to puzzle it all together to understand what is going on with the Pale King and all of that.
And well, in my last play session on Wednesday, I finally reached Deepnest, an area near the Distant Village, where Herrah the Beast used to rule. Herrah was one of the three rulers and she is one of the three Dreamers that you're trying to "slay" (I still don't know if we really slay them… it seems as if we absorb their souls into our Nails?).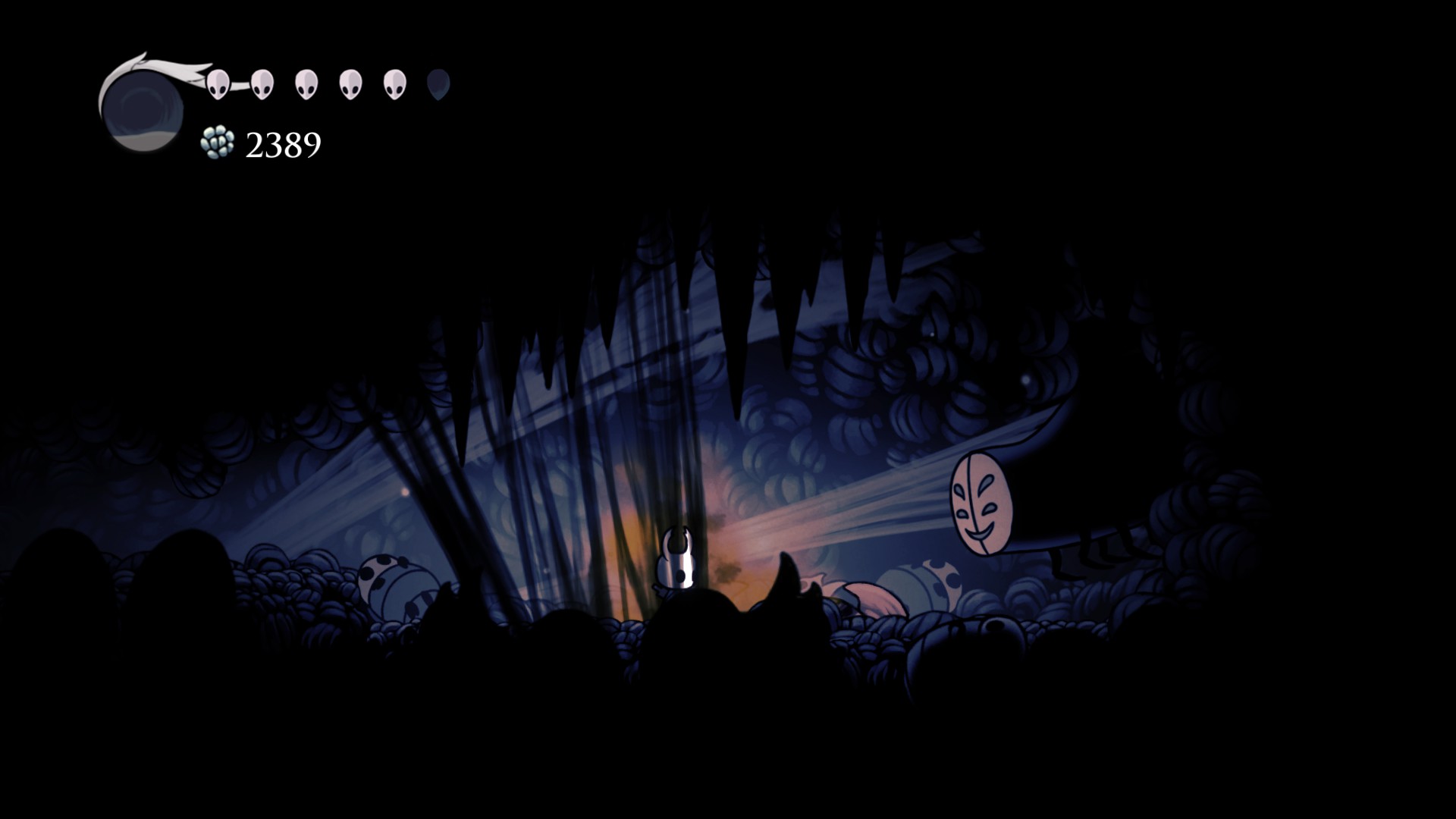 Welcome to the "no story spoilers" part!
My problem with Deepnest was that, just like with other areas in the game, the enemies are based on one small critter from the world of bugs and worms and… well… spiders. There are spiders in Deepnest. And I wouldn't bother with it, too much, but it's just the way the area is presented, that freaked me out (Twitch Clip). There are webs and strings everywhere and some enemies come back in the form of spider-zombies! There are spiders falling down in front of the screen, which is seriously tripping me out, and there are a ton of disgusting sounds.
I hated this area so much, just because of those effects, that I didn't bother exploring it too much more and kind of rushed through the area!
I just hated it. It freaked me out and I had some moments where I felt this weird jiggle that your body does every now and then. The shivers crawling down your spine. I felt something crawling or itching at my head and on my skin every here and there, too, which is just terrifying. Even now, watching the VOD and writing this post, I'm terrified of the potential of there being a huge fucking spider behind my monitors or in the corners of my flat.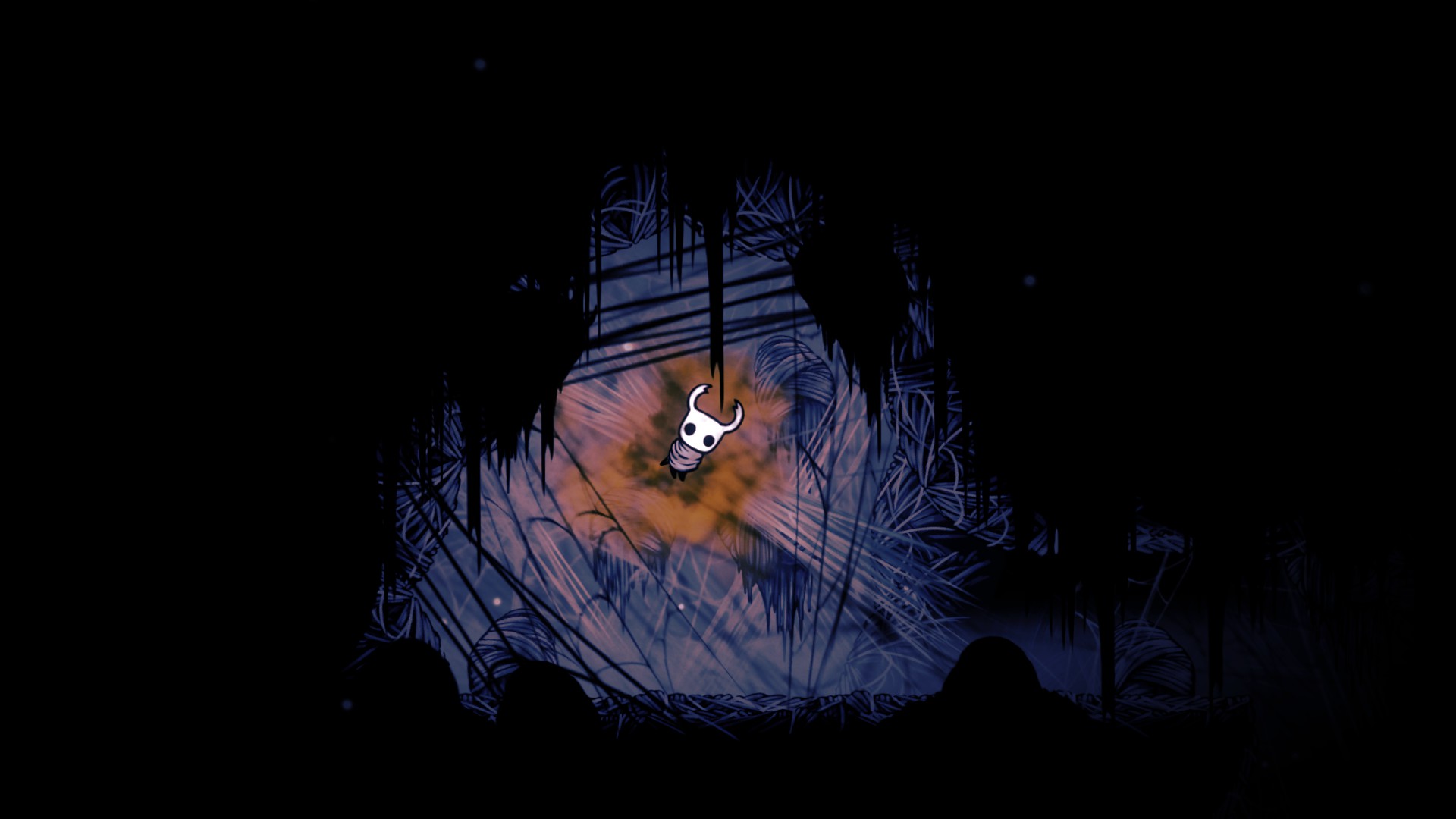 So, I guess I'm still afraid of spiders. And confronting my fears wasn't really helping it… if anything it made it worse. I'm not getting any nightmares from it and I even managed to capture a spider alive and release it into the wild the other day… but I still hate them a ton. I don't know. Maybe it will get better over time once I get used to capturing and releasing them more often… Oh well.
So, that's it for this post. Hope you enjoyed it!
Cheers!