Have you ever wondered what it would be like if you could fly on a majestic creature like a dragon? Have you ever wanted to surge through the skies and explore vast areas? Have you ever dreamed of true freedom with no boundaries whatsoever?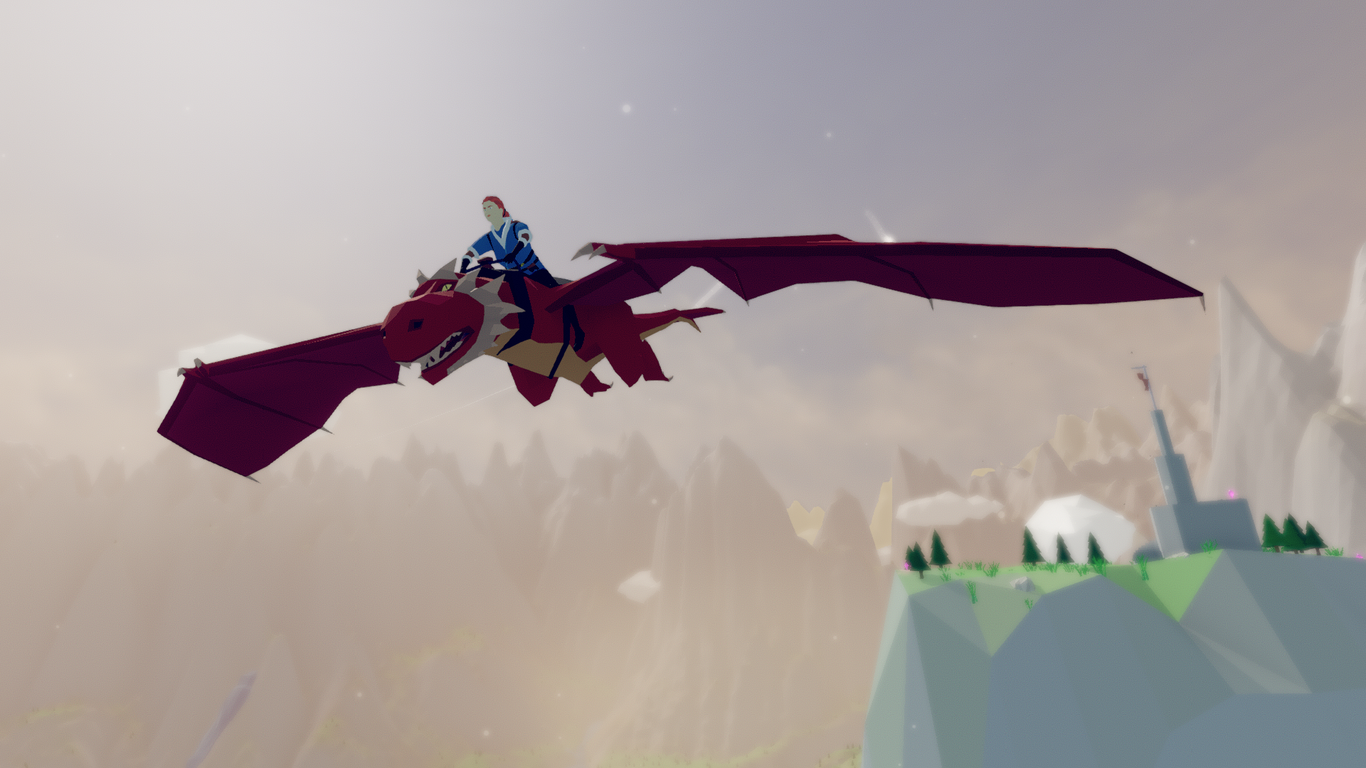 If you answered "yes" to any of these questions or if you're just wondering what I'm on about, then you might like this following review of Ayre!
Developer: Gordon Little aka Gord Games
Publisher: Gordon Little
Genres: Casual, Adventure, Indie, Dragons, Flying, Simulation, Third Person
Release Date: May 27, 2020
Reviewed on: PC
Available on: PC
Copy received from the Devs
Ayre is a new dragon flight simulation that is coming out on Steam soon. Mount your bonded dragon, Red, and explore vast areas while testing your flight skills in sky races hidden across the lands and discover the history of an ancient civilisation with their own customs and traditions as well as a story that is quite interesting. And then there's the Crystal Comet, an organism of sorts that has been scattered across the lands and asks you to unify it again.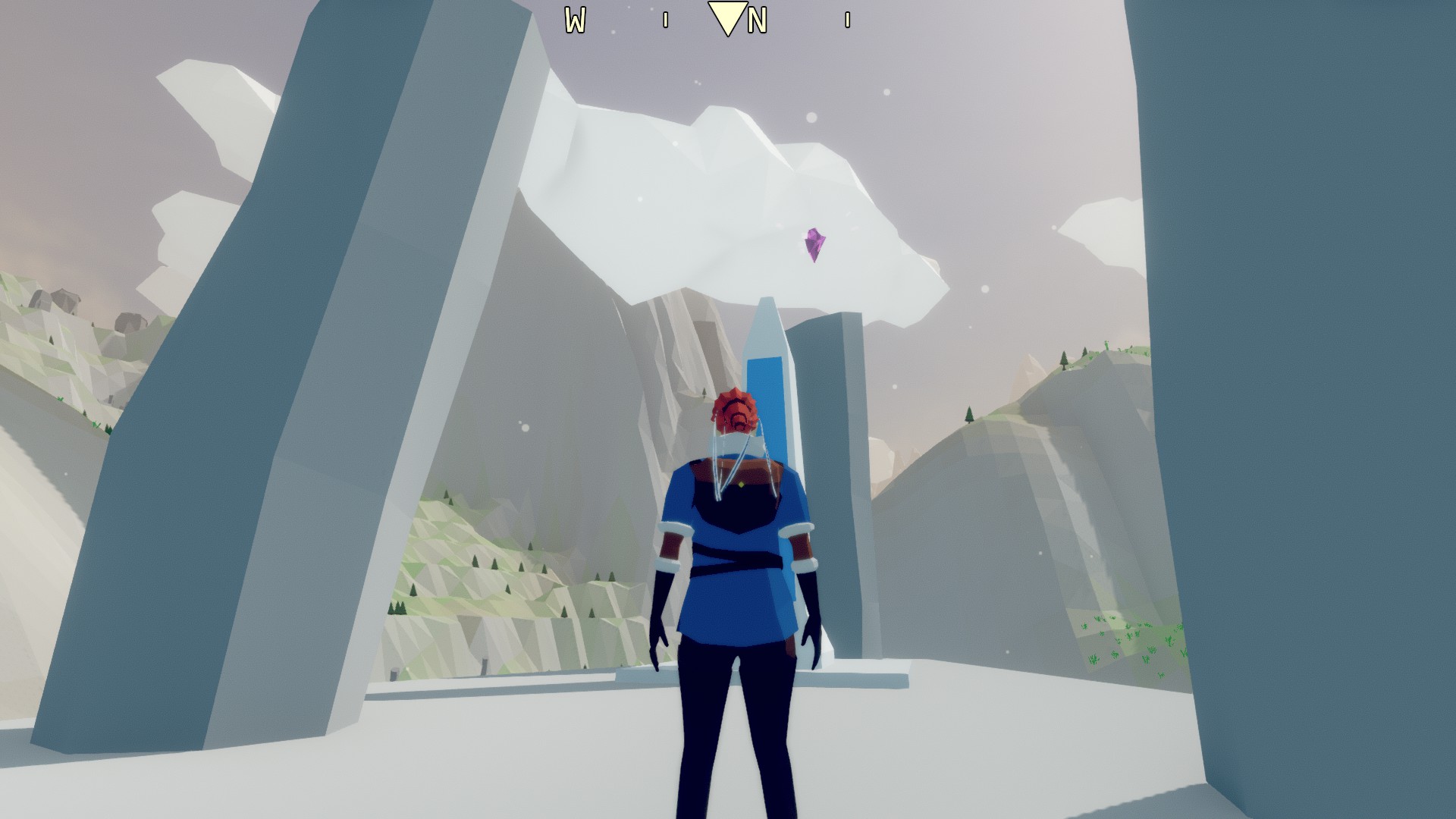 Yeah, true freedom. It's great. You've got an open world with gigantic, snow-covered mountains, vast plains, beautiful valleys and sparkling rivers that is completely accessible to you and your scaley companion. Across the world, you find collectable crystals and Monoliths telling you the story of a civilisation of the past.
It's an interesting experience to be able to go anywhere you want with little to no guidance and no boundaries set by abilities that you need. The controls may take a while to get used to if you – like me – don't play too many flight-simulation-games but once you get the hang of it, it is rather fun. If you want to challenge yourself, there are plenty of ring-races that require you to reach a goal as fast as possible. If you then still want to step up your game, then I recommend checking out the advanced flight options that are less simplified and need you to watch the speed your flying at and control your dragon more precisely.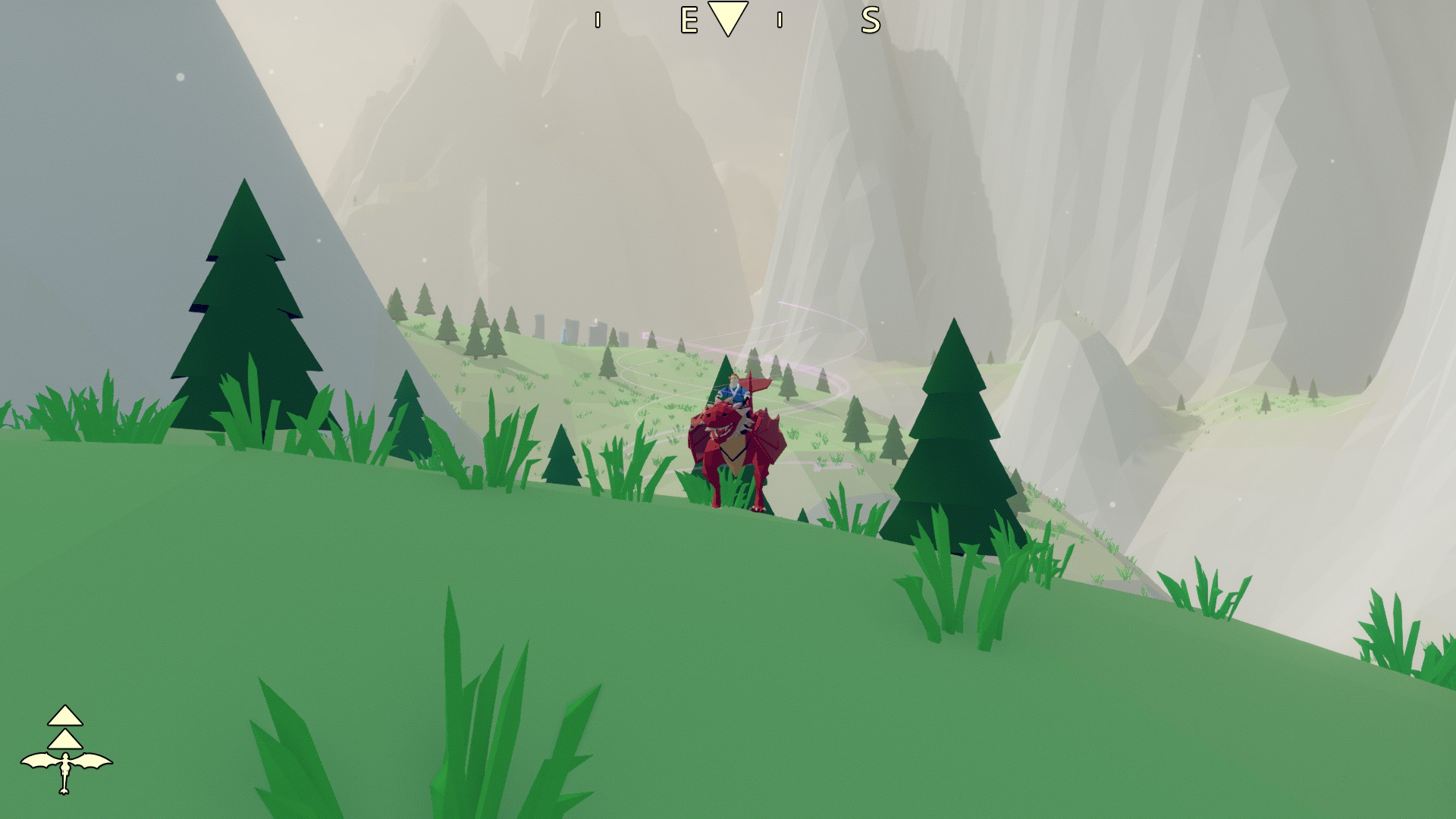 The music and the colourful, simplified presentation make the game shine in a new light as well as you get to enjoy the world without having to fear any threats or dangers. If you fall off a cliff, your dragon is there for you and rescues you in time, too!
And the different biomes are rather intriguing. During the time I played, I found some ruins here and there as well as forests and a wasteland of sorts. There are different structures hidden in all kinds of places, from a temple in the mountains to a small port in a river. You may swim across some Deltas and travel by foot, too. If you get too far from your dragon, you just whistle and Red comes to pick you up. It's just enjoyable.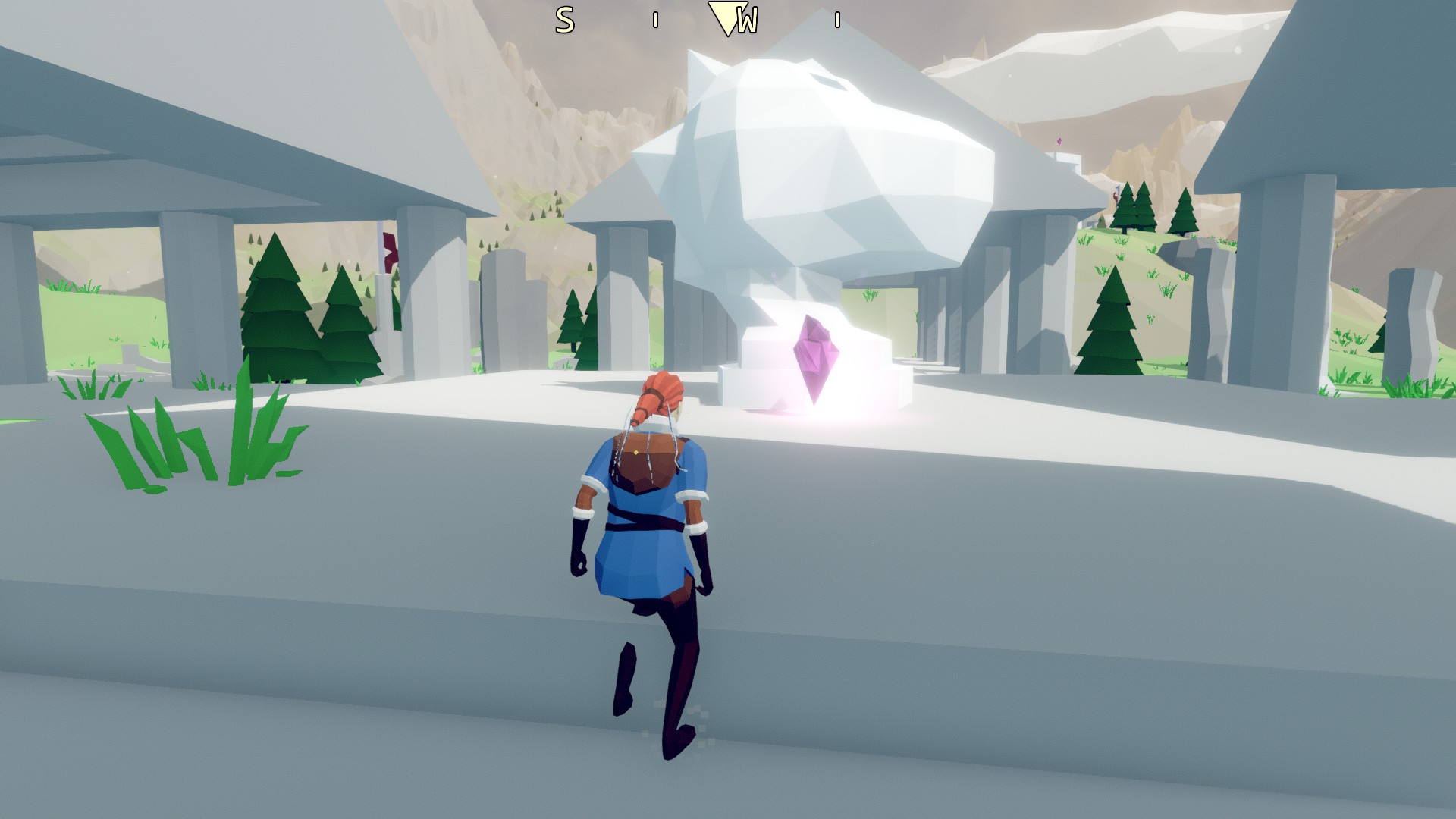 Overall, I really enjoyed the game to this point but I noticed that it still needs some polishing and some more updates here and there. I'd be intrigued to see how this game fairs in VR and how people would enjoy it in that context but at the same time, me and my fear of heights don't want to try that out, haha.
It's only going to come out and I only got a key for review purposes, so some of the following issues might have been gotten rid of in the future, so I'll probably revisit this game by then as well… but yeah, there are flaws.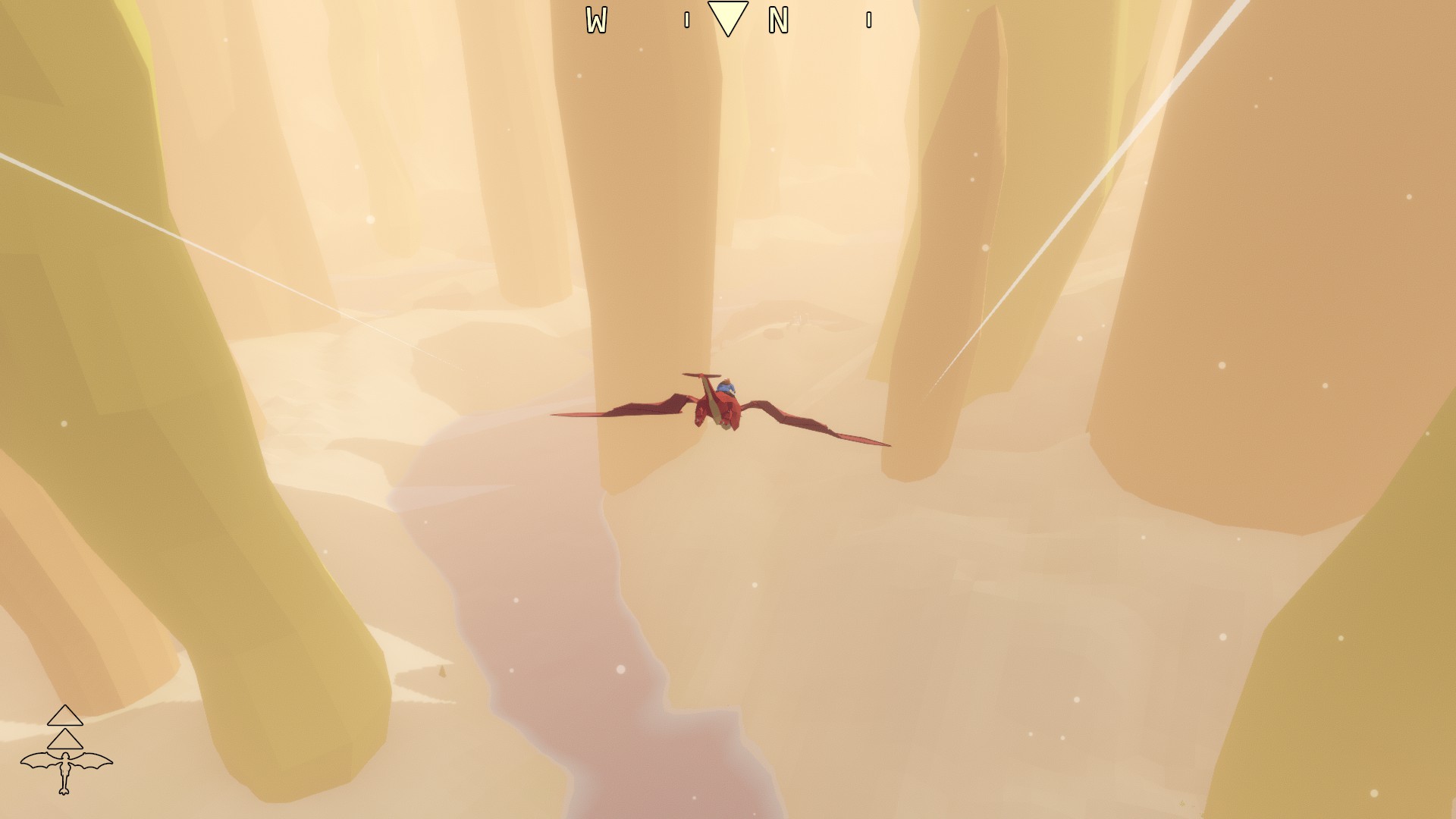 For instance, it feels really slow to travel on foot. Quite often I'd call my dragon and I'd just fly a small distance to get closer to a crystal I wanted to collect, or I'd just ride it on the ground to reach a point.
There are also some spots here and there where the world feels a bit janky. Your character, for instance, can't seem to climb up ledges all that much and often seems to struggle with going up the smallest hills. There are also areas where your dragon struggles, like when you run into a hill while attempting to fly up and your dragon just lands again, which can be a bit annoying but you get the hang of the flying and starting rather quickly, so that may be overlooked.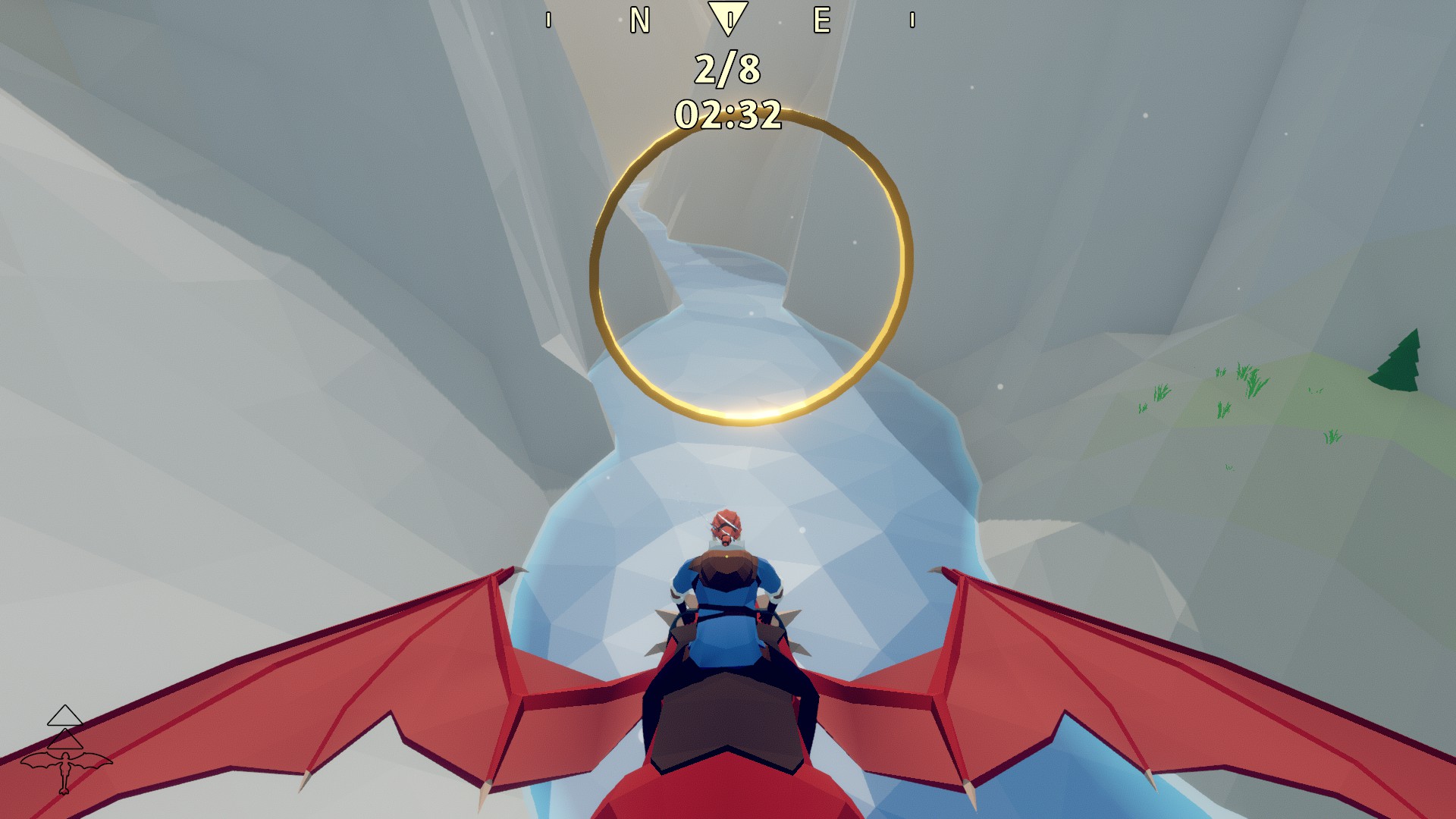 I also noticed that some features seem to not be implemented into my version just yet, like different markers on the map or story-parts on different monoliths. I'd find a monolith in a new area but can't seem to interact with it at all, so I guess it's going to get added very soon after or even on release.
And then there's an issue that I have with the crystals. Some of them are placed in interesting ways like on the palm of a giant statue or at the top of some ruins but it can be quite hard to get to them due to different polygons of the game and the weird difficulty your character seems to have with them. There also some spaces here and there where you'd seemingly get showered in crystals while other areas are rather scarce of any at all. I would love it if you had to collect less in total and if the crystals would be rarer or if the movement speed of the character got buffed a bit more so that it feels less like a hassle in these areas.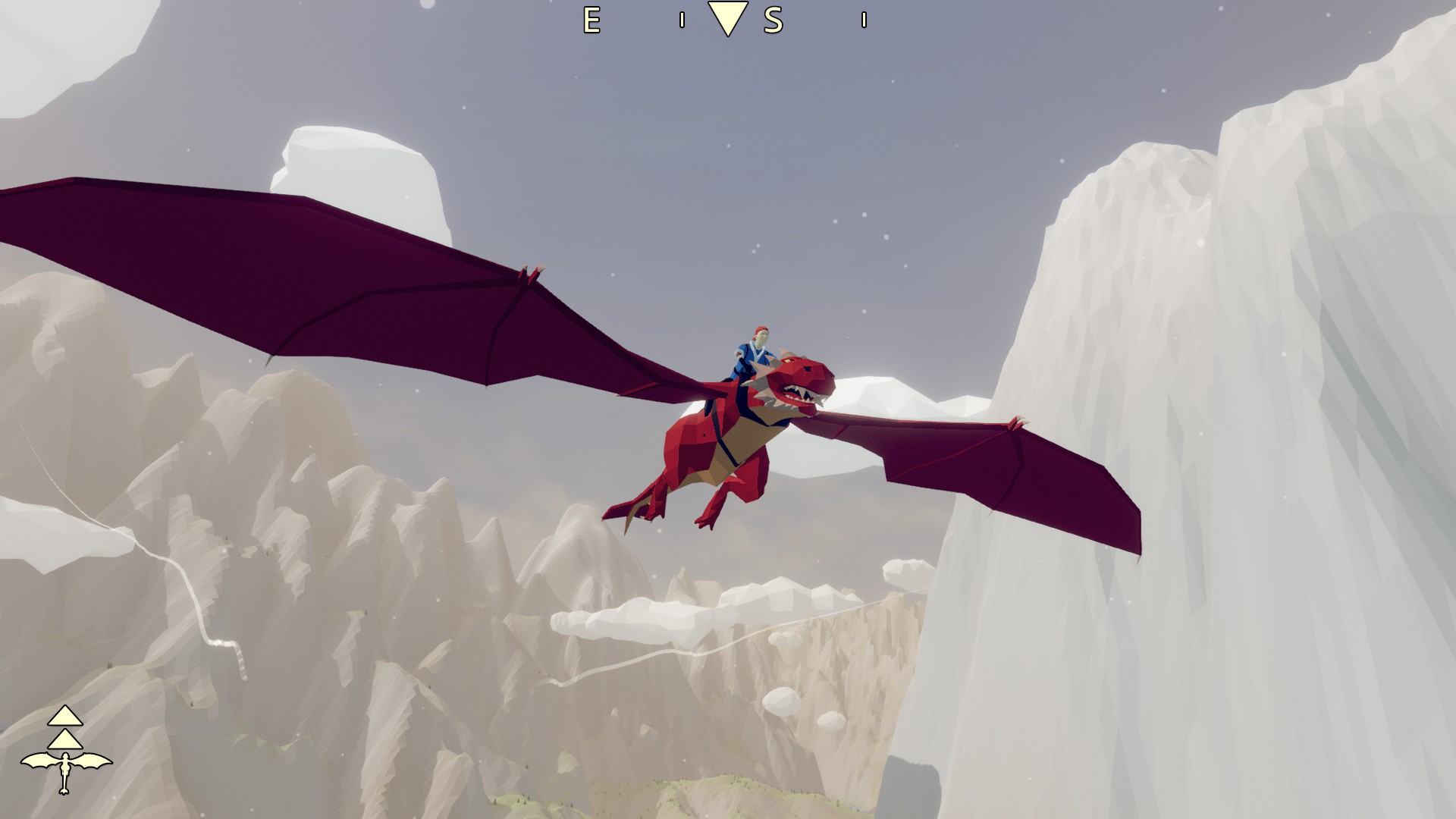 For the first story-piece from the Crystal, as an example, you need to collect five crystals while you need fifty crystals for the second fragment of a story. It seems like a bit of a jump and I would rather have enjoyed smaller steps like a new fragment every 25 crystals since the story is the hook that keeps you playing. Without the story and the exploration part, you might get bored eventually after two to three hours of flying around.
But regardless of that, I would say that it's a solid premise and, while it needs some polishing, it is definitely worth checking out for anyone who likes the idea of it and enjoys truly open worlds without invisible walls!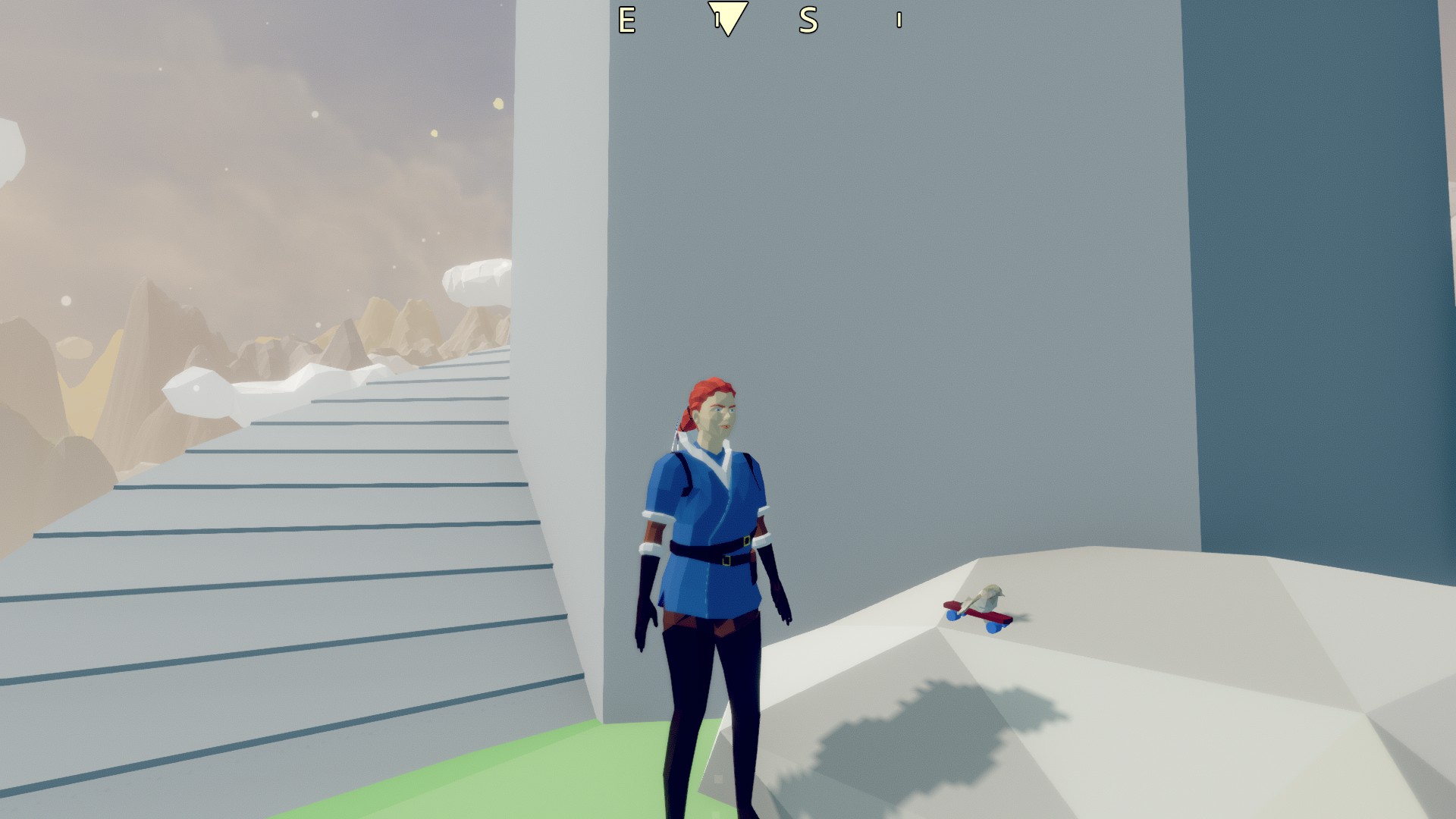 So, in the end, I'll have to revisit it in the future once it got updated a bit more or once it hits the release and possibly gets polished more. I can definitely feel the love that got put into this world and the game in general and I really enjoyed my time. While there are flaws, I would say that this game is like a gem that just needs a tad more polishing. I feel like that describes it quite well.
The game already is available for 12 USD on itch.io, which in my opinion is a fair price for what you get out of it. The steam price will probably be somewhere around that, I guess.
I definitely will come back to this game every now and then as it's quite relaxing and rather colourful, especially when it gets updated more in the future!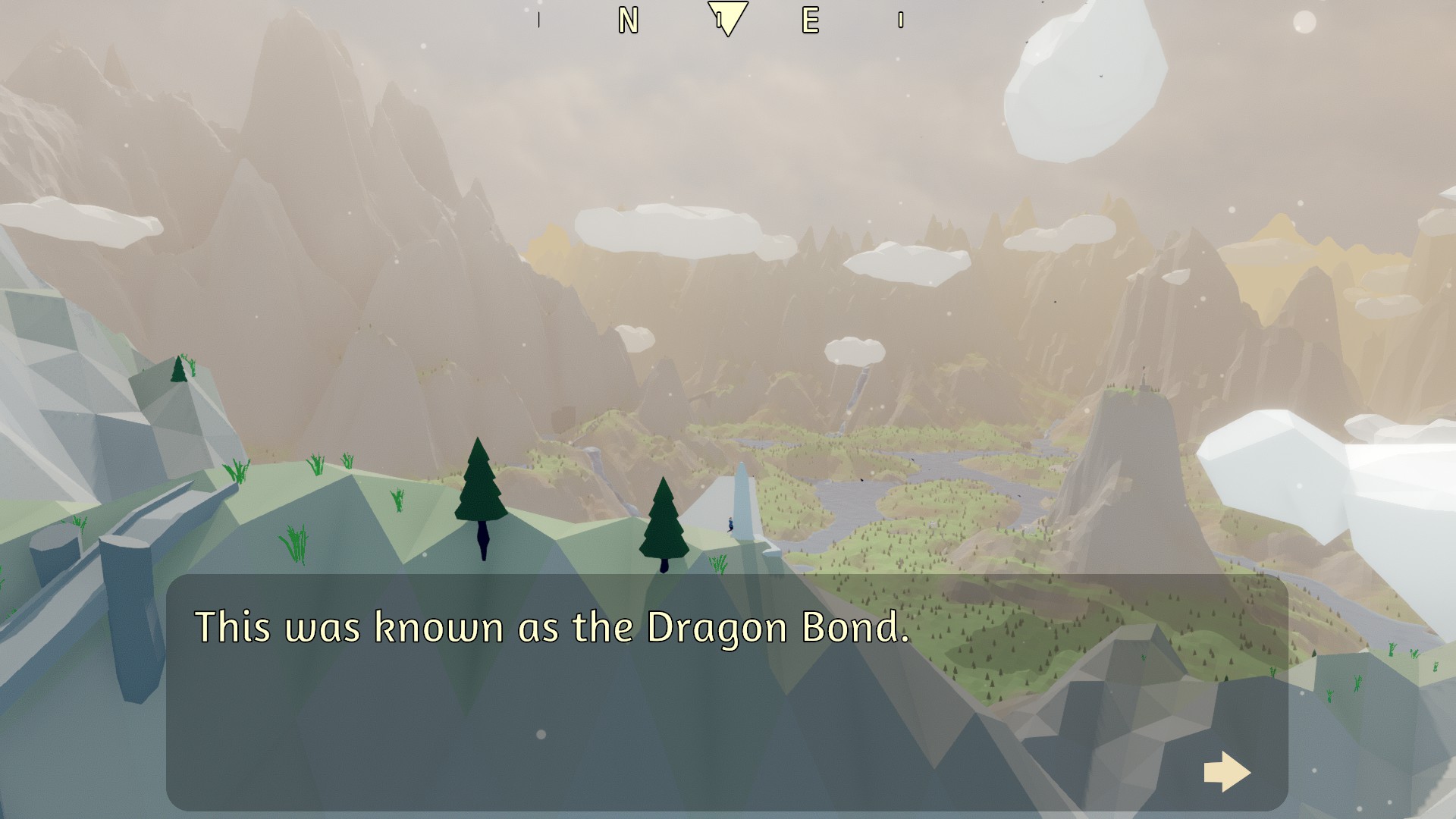 I hope you enjoyed this review. Thanks a lot to the dev, Gordon Little, for providing me with a review key for this game. Please check out the steam store page and wishlist this title when it comes out. And please take care, the whole pandemic-business is still not over. :)
Cheers!
This post was first published on Indiecator by Dan Indiecator aka MagiWasTaken. If you like what you see here and want to see more, you can check me out on Twitch and YouTube as well.