The Mystery Blogger Award is an award for amazing bloggers with ingenious posts. Their blog not only captivates; it inspires and motivates. They are one of the best out there, and they deserve every recognition they get. This award is also for bloggers who find fun and inspiration in blogging, and they do it with so much love and passion.

Okoto Enigma
Rules:
Put the award logo/image on your blog
List the rules.
Thank whoever nominated you and provide a link to their blog.
Mention the creator of the award and provide a link as well
Tell your readers 3 things about yourself
You have to nominate 10 – 20 people
Notify your nominees by commenting on their blog
Ask your nominees any 5 questions of your choice; with one weird or funny question (specify)
Share a link to your best post(s)

So, first up, thanks to Frostilyte for the nomination. I appreciate it.
If anyone doesn't know Frosti, check him out. You won't regret it.
Well, now… uh… three things about me, I guess?
Despite my young age, I get flattered when I get ID'd and I tend to get mad at younger people calling me "Sir". It's just weird. I don't look that old, or do I? It may be due to my height (I'll just count all of that as one fact) of 194cm but it's still weird for youngsters to use the formal form of "you" or "sir" or whatever when speaking to me… and I'll have to get used to it when I become a teacher, I guess?
I prefer English over German. I don't exactly know why but I read more in English than in German. My copy of the Necronomicon, for instance, was probably the oldest title that I've bought. I had to look up every fifth word or something at the beginning until I learned all the different synonyms for "horrendous" or "horrible". Apart from Lovecraft's short stories, I'm also a huge fan of Oscar Wilde's "The Importance of Being Ernest", which is one of his few socio-critical comedies… and well, as far as shows, movies and games go, I tend to have them turned to English as well instead of German as the dub quite often sounds better in English.
I used to practice Kendo, Iaido and Iodo in my hometown. I'd show you my old gear, including pictures of me in my hakama, gi, and my armour as well as equipped with my shinai, bokken and my io… but I've sold them all to make space.
Questions from Frostilyte:
1.) What has been the biggest change to your daily routine during the (coron)apocalypse?
Well, mostly, it's the time at my PC that I'm trying to reduce. I'm turning blue light filters on more often and I try to go stretch and take a few steps on the balcony after every class to make sure that I get that Vitamine D going as well as all of that oxygen. I guess my gaming-habits have also decreased over the course of time since I basically spend so much time at the PC anyways nowadays with all of the online classes. Alas, that probably is the biggest change… but then again, there are also things like "reminding myself to bring my mask" when going out to buy groceries… or stuff like not wearing a shirt all the time…
2.) What game are you most looking forward to?
That's a hard question actually since there're so many cool games coming out soon… Well, up there at the top would be the games by the devs that we interviewed in the past but also games like Eastward, Relic Hunters Legend, Boyfriend Dungeon, Haven, Metamorphosis, and Witchmarsh… but if I really had to pick one game that I'm looking forward to the most, it would be Drake Hollow by The Molasses Flood (the guys behind The Flame In The Flood). It's something that I've been excited about for ages now. I'm following The Molasses Flood on Twitter, IG and other platforms for quite some time now and I'm in the process of preparing three posts of that specific game, so I guess it would be fair to say that I'm most excited about that game.
3.) What's the first you want to do when things go back to normal?
Punch Frosti for the covid-themed questions – just kidding, it was a different time back then… in May!
Uhm, I guess, go to university? I'm really looking forward to that and the cantine food, as well as going to the literature club meetings, and meeting everyone live… it's been a while and it's not the same over discord. I'm going to be able to hit the bars again with some friends… and I can go to the Sauna again, which is going to be fantastic! That's going to be quite cool :D But then again apart from those things, there really aren't all that many things that would change for me (apart from not needing a mask, of course).
4.) What is your favourite type of fruit juice?
I honestly don't really drink all that much fruit juice. When I came back from my parents' they also packed me up with a lot of orange juice and some other multi-vitamin-stuff… but I personally don't like orange at all. I guess if I really had to pick one, I'd say Lychee. I love Lychee juice. I used to frequent this Asian bistro that had a bunch of Asian sodas and juices there, including rice-peach-juice and lychee juice – and well, I also like Lychees so I guess it makes sense that I'd like the juice.
My second choice would be Mango or Strawberry juice, I think.
5.) What's something you accomplished recently that you're proud of?
Oh, well, first up, recently a site called Feedspot actually put up a list of the "Top 40 Indie Game Blogs and Websites for Indie Game Enthusiasts in 2020" and we got placed to the 11th spot there right between "indiegamereviewer.com" and "Indie Game Bundles". Of course sites like itch.io, IndieGala, and the IndieGaming Reddit would be in the top 10 but I feel like it's a huge accomplishment for someone like me to be up there in the top… uh… 12! And, well, by "someone like me" I mean someone with only a fraction of the followers that those other sides have!
Alas, I'm really proud of that, I guess? I've been running this blog for almost a year now and it's getting a lot of traffic these days, which is kind of frightening… but at the same time I really like the idea of actually having a voice when it comes to reviews and highlighting something that could be considered an "Indie Gem". Obviously, I'm not posting Indie-only content… but I'm actually trying to work on more Indie-content these days as I really am enjoying the reviews and interviews and all of the research that I can do.
Apart from that, we've hit 220 followers on Twitch, raised 140$ for the Trevor Project, unlocked the fourth emote slot (and we're quite close to hitting the fifth one!) and we're meeting new people all the time nowadays, which is a ton of fun! So, I guess I'm rather proud of that as well.
Nominees:
When I thought of "blogs that not only captivate but also inspire and motivate", I thought of a few… but since I can't mention ALL of them and since I'm limited to "only 10-20", I thought I'd go with these here. :)
Mr Peril – Contains Moderate Peril
It's always a pleasure to talk to Peril and every single one of his posts is great and features at least five words that I have to google (again, remember, English is my third language). It's great to read one of his posts and I'd recommend his blog to anyone interested in movie reviews, gaming-related content or comments on society and different issues.
Naithin – Time To Loot
Naithin not only organises a lot of different events and collaboration opportunities for other bloggers (like the "To The Moon"-Play-Along or the Civ-Succession-Games) but also is a trendsetter when it comes to "Challenges" and is able to write a variety of different types of posts that I really am enjoying to read. I've only known Nait for a year now but I really have come to enjoy my time talking to him every now and then and it's also a pleasure to be around him. Hell, he even showed Asheron's Call to me – and the posts on that are among the most viewed on my blog right now!
TWRM – The Well-Red Mage
I guess this one could be counted as "cheating" as TWRM features a lot of guest-posts on their site. There are plenty of posts there by bloggers that I'd like to nominate but never get the chance to and essentially they all get to be mages on there. I could recommend any of the posts there and I'm sure there's something for everyone on there! And TWRM himself also organizes events for all kinds of people like the Super Mario Multiverse event that happened on the 10th of March (Mar10 Day) and alas, I guess that's quite inspiring and awesome!
Jeff Brutlag – jeffbrutlag.com
Jeff is a lovely streamer and blogger who is always worth checking out, I'd say. If you're not into reading, check him out on Twitch and say hello. His community is nice and he is a really cool guy and reading some of his stuff really helped me with my coming-out (Oh, right, I'm bi!) and all of that. His streams are super wholesome and I love lurking in there every now and then while enjoying the sheer positivity coming from this beautiful man and his viewers!
His blog features a lot of LGBTQIA+ content but isn't limited to that. There are also a lot of posts on other topics such as Twitch or NaNoWriMo or RL-stuff, so basically he's a jack of all trades with a plethora of content to check out!
Quietschistopheles – RNG
Quietschisto from RNG is another German fellow writing English reviews on a blog. He's quite cool to play games with and he, Frosti and I did a collaboration on Ring of Pain in the past. We also talked a bit here and there about drinking and sleeping and uh…
Quietschisto is an interesting guy which you can see on his blog as well. Not only does he have a plethora of posts on Assassin's Creed and other games up but he also writes reviews (similar to Frosti and I) while also talking about cocktails and drinks and stuff, which is quite fun. I really recommend checking Quietschisto out if you're a fan of any of that!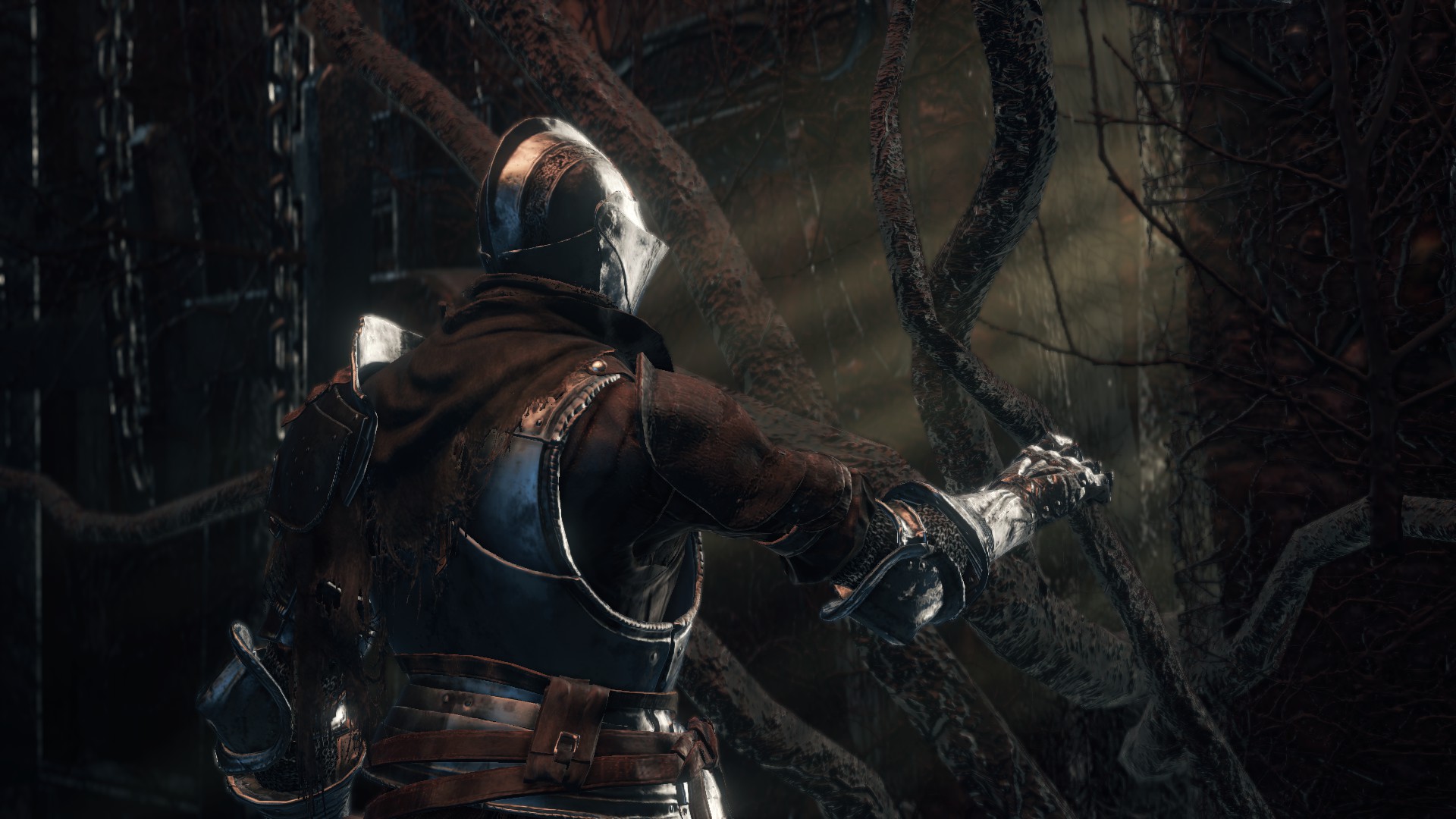 Lucius P. Merriweather – A Most Agreeable Time
Lucius over here was one of the first bloggers that I followed on WordPress after starting my blog that was NOT from Blaugust. So, that makes him special, I guess. Kind of at least… just a little bit…
Jokes aside, I really enjoy his reviews, although I haven't really read a lot of blog posts in the past few days… but whenever I saw something by Lucius over here, I tried to tune in and see for myself what he has written up. I really enjoy his reviews as they feature a different style from the ones that I tend to write or read. Lucius' posts are easy to get into and hard to let go of. Definitely worth checking out! :)
Kim and Pete – LaterLevels
Not only are they a wonderful couple and entertaining streamers but they also did provide some nice insights into the world of blogging when I just started out. Information like why comments are so important or what spacers do. Obviously, there are also posts on video games and, again, collaborations with other people like the Play-Along where Kim is also participating in or The Great Blog Crawl 2020, where I originally wanted to take part in… but that kind of fell under the table. Kim also has a great community going on on a discord called The Support Role, which I'd recommend checking out as well if you're interested in seeing streamers or bloggers from all over the world or if you're in need of help or advice. The Support Role can also be found on Twitch, so uh… check them out!
Frostilyte – Frostilyte Writes
I'm not entirely sure if this is allowed but Frosti is cool and you should check him out. Despite me misgendering him at the beginning (it's Naithin's fault!), we're getting along quite well… and as Theme-Brothers we obviously have to nominate each other. :D Right?
Frosti also writes reviews but also other types of content as well as posts about Derpy Pokémon Drawings that he did… so, there's that. If you like that,… follow him or something. :P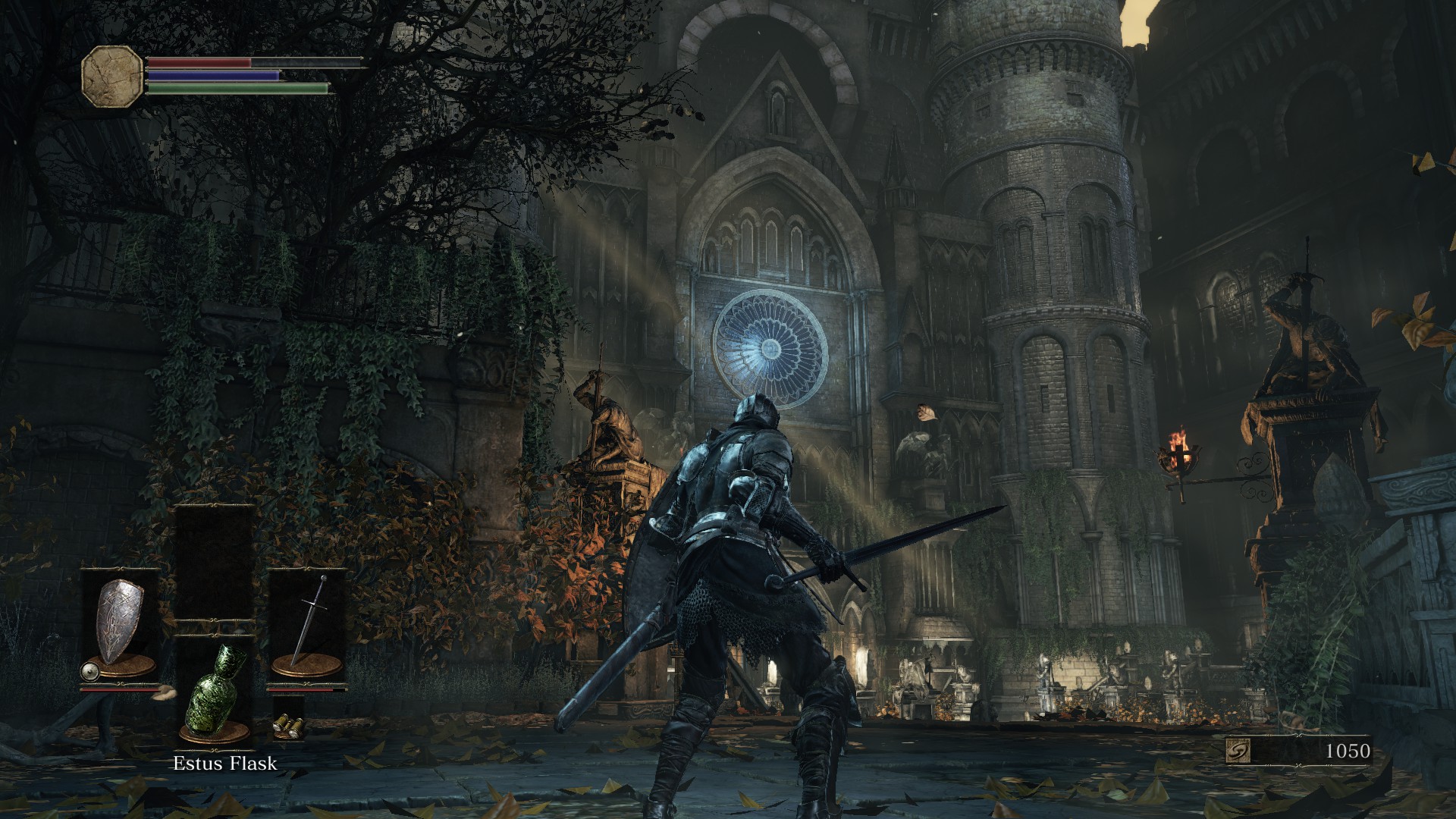 TGD – The Gaming Diaries
GD (I have no clue how to call 'er) has a lovely format called Seriously Geeky Sundays that I enjoy reading… the fact that it says "Sundays" in the title probably helps with figuring out when the post will be up, which is probably why I'm able to read it so often. Her streams are quite fine to lurk in and she does have these really cool posts about the games she played in every month and well, different topics on Sundays. It's been fun to read her, so check her out. :)
Krikket – NerdGirlThoughts
Another review-blogger (as I'd call 'er) who posts about stuff other than reviews as well. I feel like I'm mentioning the same things over and over again. Krikket is lovely. Her taste in games is quite different from mine but I enjoy reading her posts, especially as she's also part of the succession games that the Blaugustans have going on right now! I'd recommend checking her out. I like her posts. You should, too. lol.
As my tenth nominee (Frosti probably doesn't count since he nominated me),…
Belghast – Tales of the Aggronaut
His cats are just adorable! He organises the lovely Blapril/Blaugust event and writes a ton of posts about all kinds of games from Destiny 2 to TemTem or whatever else is currently cool. I really enjoy reading his discussion-type posts as well as listening to his podcast and when I got to know the Blaugust-people he was the only blogger that I've actually heard of prior to joining the discord… so, adding him on steam and being able to talk to him was kind of huge for me back then. :D 
So, yeah, these are my nominees. They are all quite captivating, inspiring and motivating! Really recommending all of them. Please check them out! :)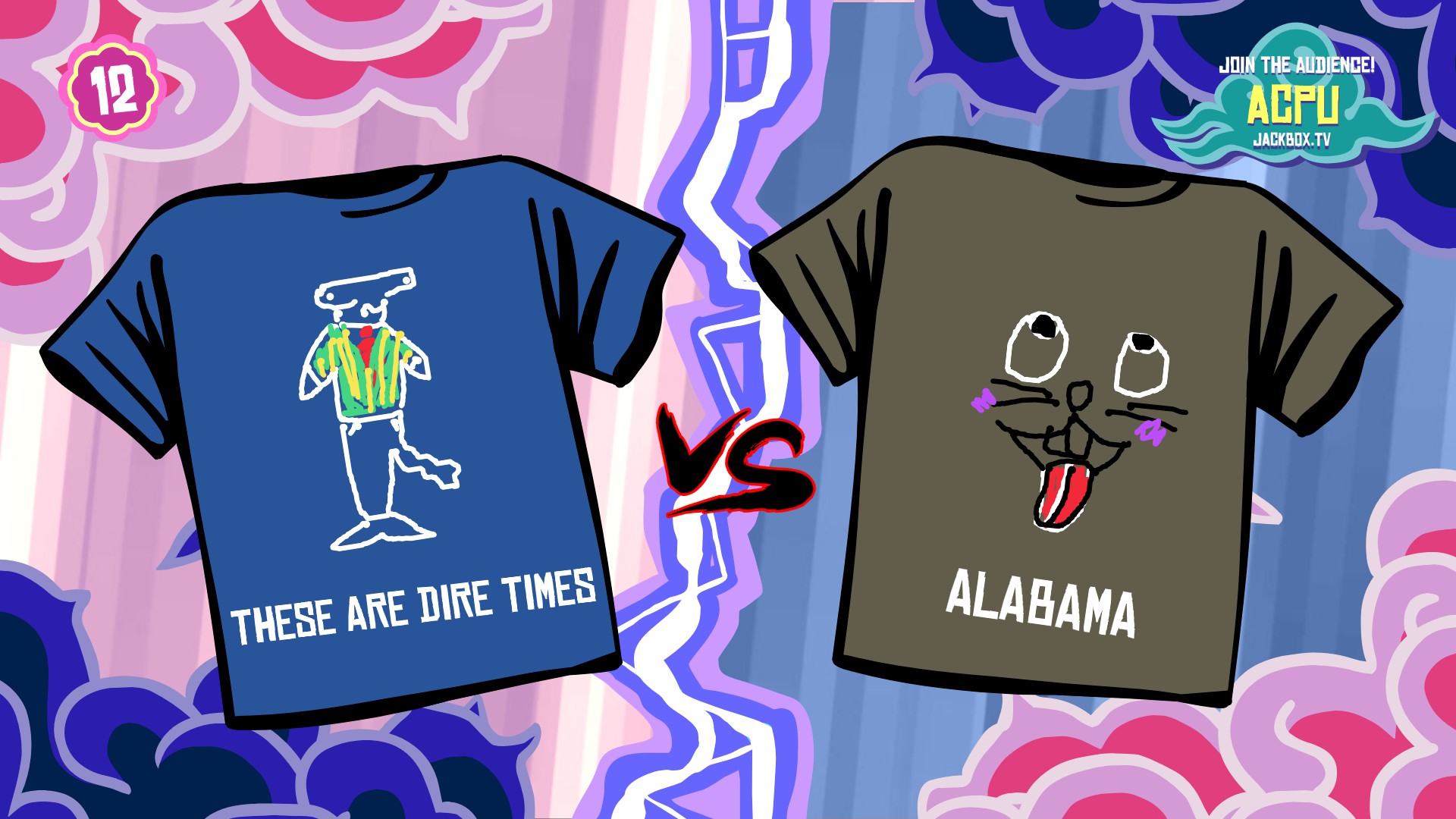 Uh, I need to share links to my "best posts". Well,… this is going to be a tough one since I like a whole bunch of my posts a lot… 
Honestly, I hate this point. Screw that. If you really want to know my favourite, go to this link and search for it yourself!
And as far as posts go that are probably "up there" in the top-something, I'd probably go for my reviews on The Flame In The Flood, Risk of Rain 1, Omensight, or Moonlighter. I put a huge chunk of work into those posts but they're horribly flawed with all kinds of typos and spelling errors in them. Some of them are also way too long… but despite their flaws, they're still my posts, so I love them regardless of those flaws… I guess I can't really decide on my favourites when I think about the total of over hundred posts that I did in the past year… so naturally, I just picked a few out of my reviews as I originally wanted to do reviews only… and while my newer reviews surely are a lot better than my old ones… I still like these ones a lot!
Questions from me for the nominees (if they want to answer them):
What's the weirdest combination of food items that you can think of that should not work… but actually does work really good?
What's the most important thing you've learned over the course of time in regards to Blogging and/or Streaming?
You're forced to swap out your country's "leader" (party/politician/etc.) with a videogame antagonist (like Borderlands' "Handsome Jack"). What antagonist do you choose and why exactly?
What are the top 5 games on your wishlist and what's the next thing you'll get?
Do you have a playlist/some playlists for different tasks in games like grinding or PvP, etc. and if so, can you share them with us and explain why you use them for those specific tasks?
That's it for this post. These Award/Nomination/Tag-type posts are always something else, so they take a bit longer to edit and write up and I need to come up with some interesting questions and overall… I hope that you enjoyed this one! If you want to answer these questions in a post as well, feel free to do that and link back to me so that I can check those answers out for myself! :) Looking forward to seeing the nominees' answers and questions and everything! :)
Cheers!