Not too long ago, we've taken a look at Omensight, a game made by Spearhead. Omensight combined a beautiful world and a lot of different characters with some cool mystery-solving mechanics and some insanely fun combat! This time around, we're taking a look at its spiritual predecessor, Stories: The Path of Destinies! Strap on for another Indietail!
Developer: Spearhead Games
Publisher: Spearhead Games
Release Date: April 12th, 2016
Genres: Adventure, Action, RPG, Indie, Mystery
Reviewed on: PC
Available on: PC, PS4, Xbox One
Copy was purchased.
What is Stories: The Path of Destinies about?
In a world with anthropomorphic animal characters and floating islands, we're taking control of the fox Reynardo, who retired from his brave adventures when his mother took her last breath. One day, the Empire is attacking our hometown in search of a book in our possession. We, the sole survivor of the royal assault, are escaping on our airship, we join the Rebellion and try to take on Isengrim III, the vicious toad emperor who is trying to use forgotten magic, ancient artefacts, and the elder gods who once destroyed the world to rise to power! And, well, it's our duty to stop that from happening!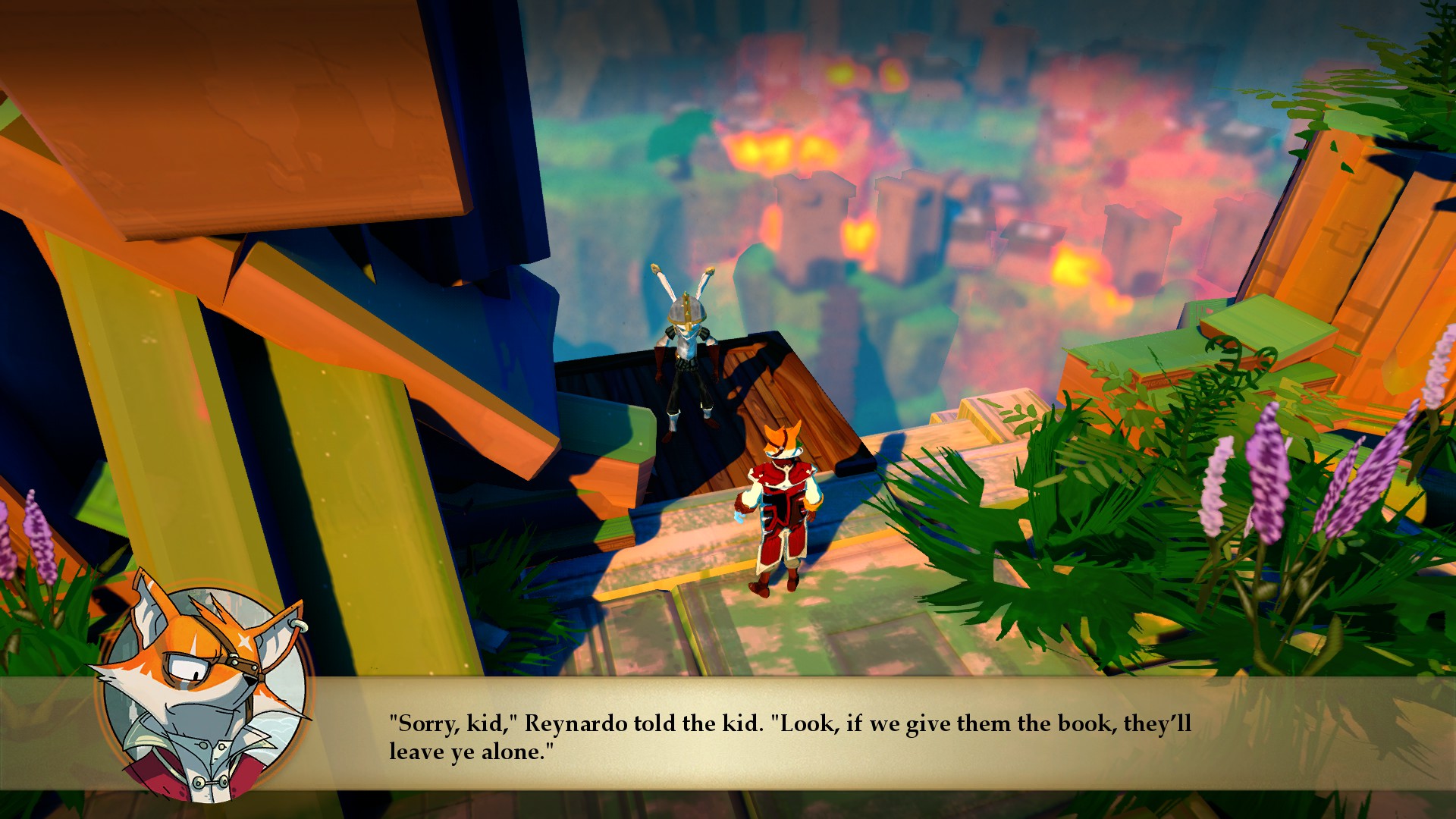 In its core, Stories is an isometric action-RPG with mystery elements. We have to solve different loose ends of the game's story to find out how to stop Isengrim's plan, who to trust and what exactly is going on. Just like Omensightm, Stories is based on replayability. As Reynardo reads the magical book, he finds out that it allows him to travel back to the same day upon death. With newly attained knowledge, we get to chose different options and make other choices to influence the outcome of the story.
But not always do different choices lead to different outcomes. Often, we need to find out information beforehand to actually influence the outcome of a different route, and alas we have a total of 24 different endings to discover, a whole bunch of levelling and fighting to do, and a whole bunch of characters to investigate.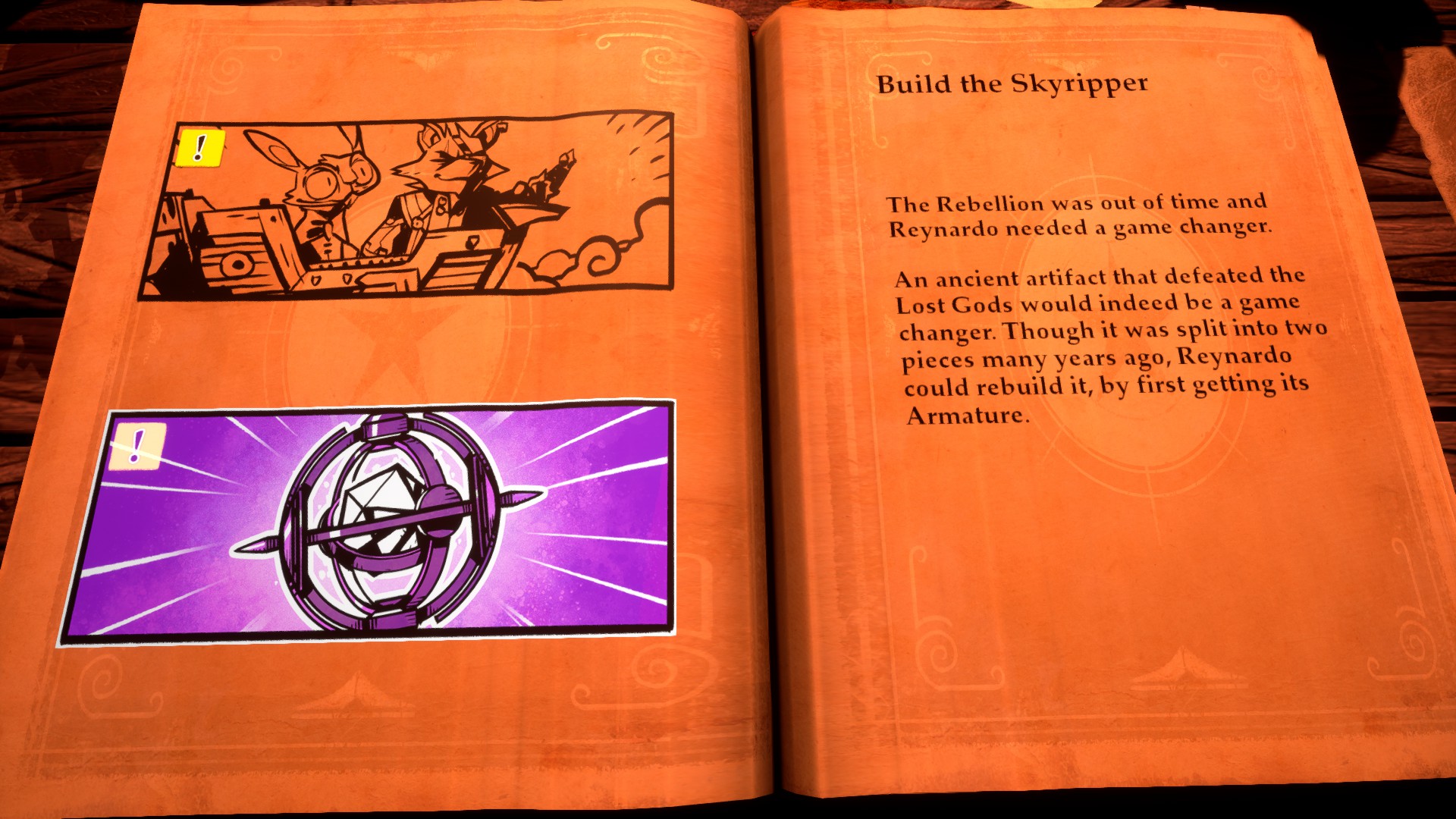 Do we save our old friend Lapino, a goofy and sly rabbit who is currently being held hostage by the Empire, or do we ditch him in order to find the old artefacts that are capable of potentially sealing away the banished evil gods and defeat the emperor? The choice is yours!
A lot of the times, the story branches into different paths, resulting in a bunch of new areas to discover, information on lore as well as new dialogue options!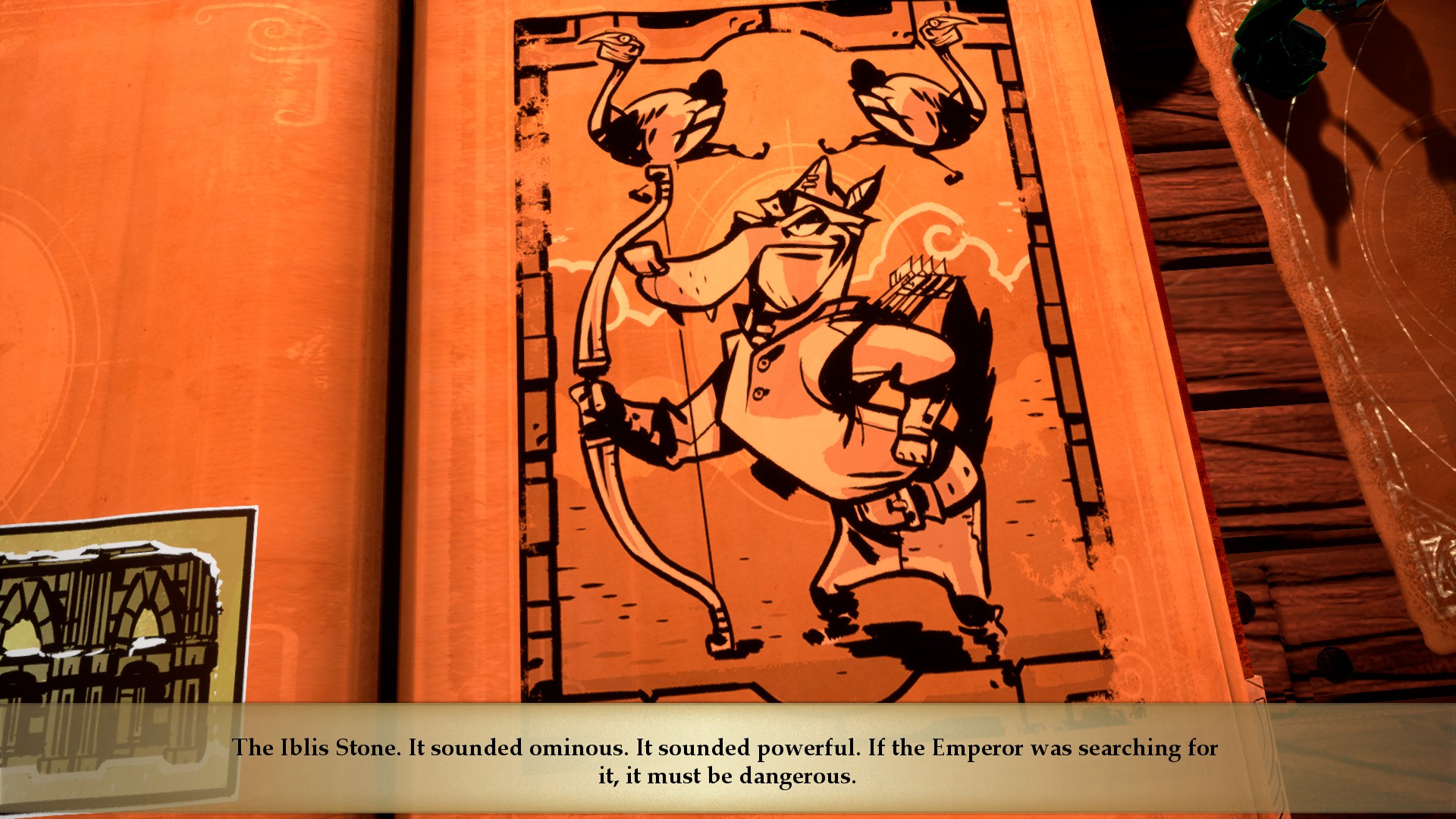 And not everything is as it seems. Who can we trust? Who is a traitor? Are the leaders of the Rebellion as trustworthy as we think they are? What about our old love, Zenobia, the Emperor's daughter? Is there a way to reach out to her? And is Lapino really who we think he is? The story allows us to form our own fate and managed to surprise me over and over again with complex characters that actually change their minds or show their true colours when we go the right way.
There are about four choices in each path to make, all featuring two or three options that split the path into different branches. The branches usually end with either the world getting destroyed or you getting captured or killed, which then results in the book bringing you back in time where you can start all over again. There are four branches that reveal four truths, required to reach the final ending and the end of the game. These four truths are linked to Isengrim, Zenobia, Lapino and the ancient evil gods. When travelling back in time, your book leaves you with guidance, telling you how the choices are reflecting themselves in your future… though no future is set in stone yet as you get to play them yourselves and make a different choice at any point.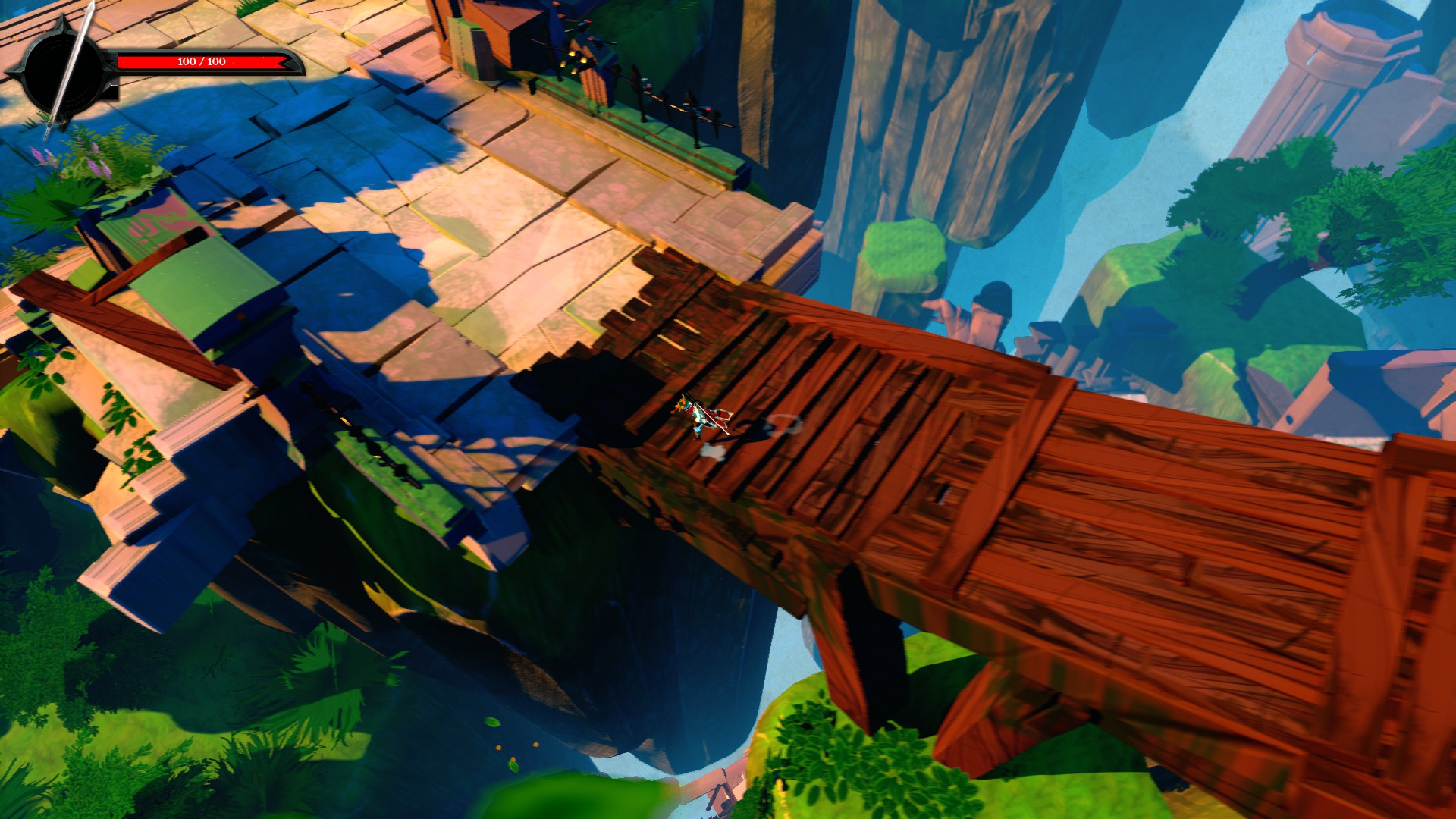 As far as combat goes, it is best describes as a simpler version of Omensight's combat. You get to slash enemies with your sword, using a vast variety of swings and attacks, as well as abilities that you unlock through skills, counters and blocks. Using different materials, you get to upgrade your sword, adding bonus effects to it like fire damage or more attack speed. On top of that, you get to customize your character with different gems that grant you resistances or other passive effects. Overall, I felt like the combat is rather solid and a lot of fun to play. Spearhead Games learned a lot from Stories: The Path of Destinies and implemented it into Omensight which turned out to be a bit more difficult but also a lot more fun. So, I was quite satisfied with both games' combat systems.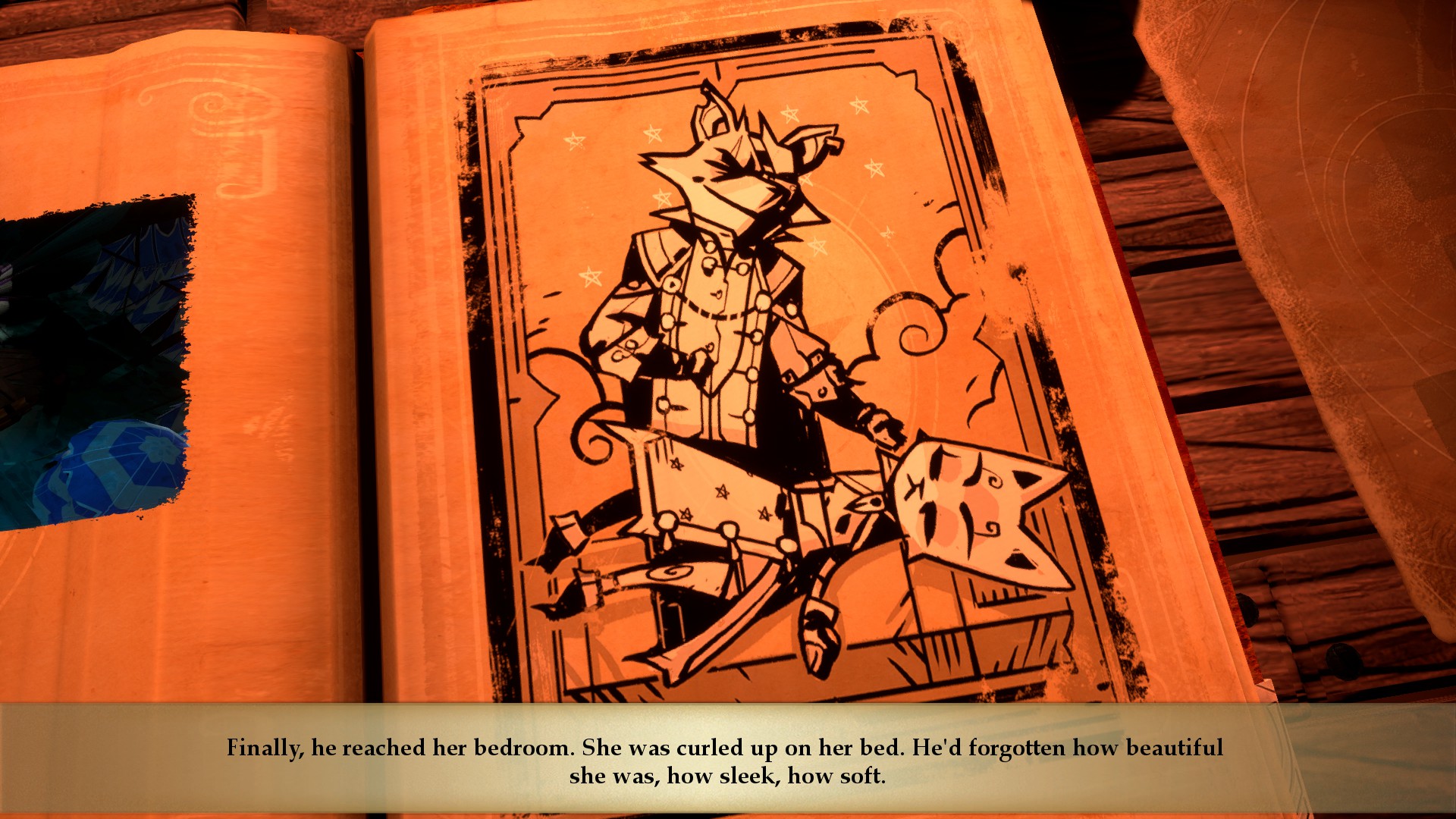 And then there is the world and the soundtrack: It's beautiful… but that's no surprise as Spearhead Games have proven themselves as a lovely studio that is very talented in world-building and game-making. The narration really adds more to the game, too! You could say that I'm a huge fan of Spearhead Games, especially as I just adore Omensight's world and soundtrack. So it should be no surprise that I enjoyed Stories, though I've got to say that there is a weak point to Stories as well…
And that's its cast of enemies:
Over time, as you go back and re-visit old areas, you're presented with the same enemies over and over again. Of course, you find new enemy types over the course of the game and you get to fight stronger versions when you get stronger, but I never truly felt as if the game was challenging me a lot… as time went on, I struggled a bit more, but it usually was rather doable and never truly hard, so that was a bit of a downer. The combat is a lot of fun but I would have loved to see more variety in the cast of enemies that you're facing.
But other than that, I couldn't really find any issues with the game. It runs smoothly, the game's plot, characters and the soundtrack are awesome, the combat is fun (though it could have been more challenging) and the exploration is quite neat as well. I highly recommend this game to any fan of well-made action-RPG games and for players who are interested in solving a mystery that involves the end of the world!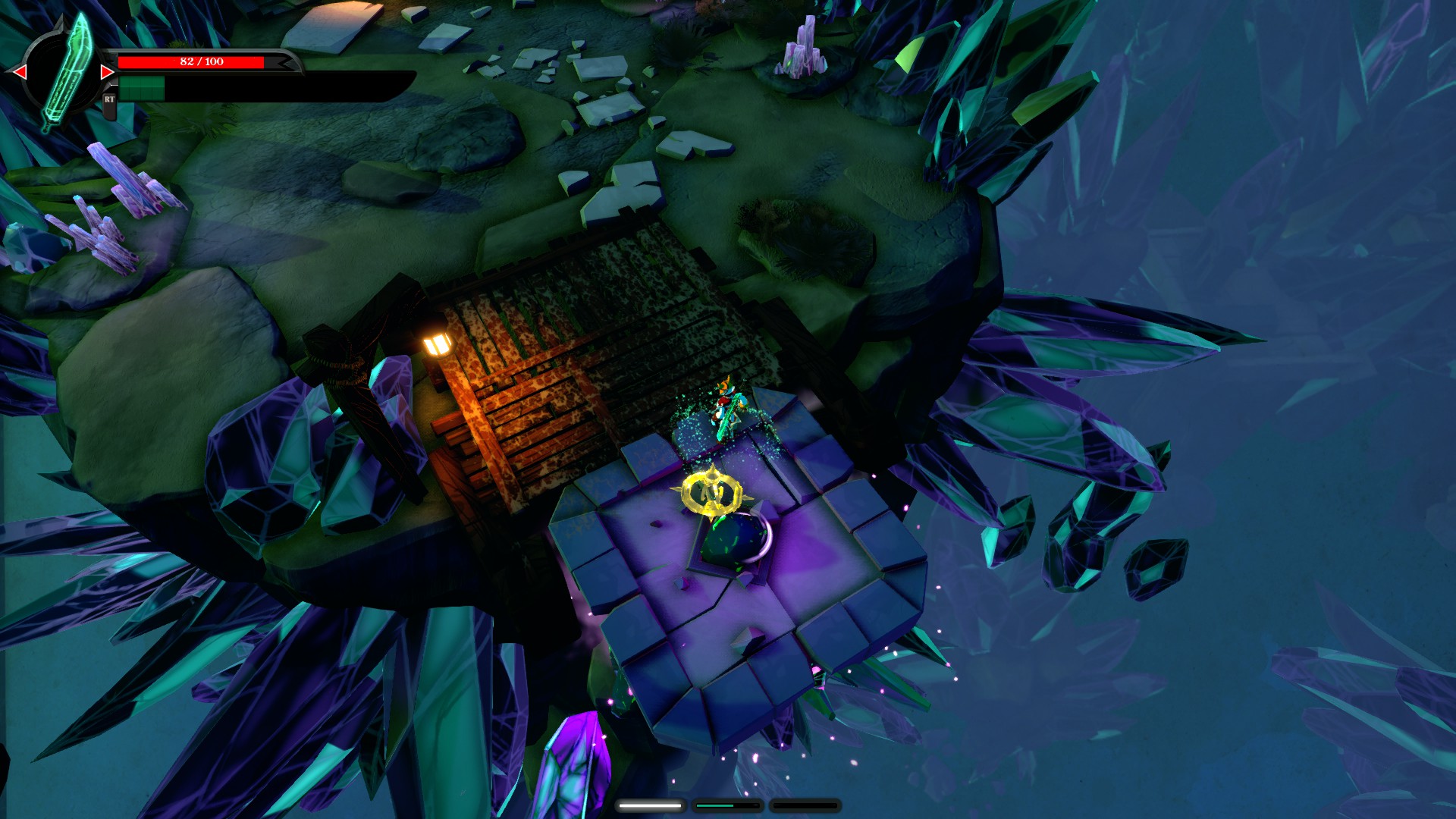 I hope you enjoyed this review! It's been a while and I thought I'd publish it today, especially as this game is really good on top of being different from the other titles that I've reviewed so far.
I hope you're having a wonderful day over there!
Cheers!
This post was first published on Indiecator by Dan Indiecator aka MagiWasTaken. If you like what you see here and want to see more, you can check me out on Twitch and YouTube as well. If you find this post on a website other than Indiecator.org, please write an e-mail to me. Thank you!