If you've seen "Honey, I Shrunk the Kids", "The Ant Bully", or "Antz", you might like the following title. In Obsidian Entertainment's "Grounded" you're playing as one of four kids, shrunk to the size of insects and other small critters. You get to roam a lawn, exploring vast grass-steam forests while scavenging and foraging for resources to survive the dangers that come with not being normal-sized.
The world is beautiful if you look close enough – and well, with your size, you can get close to everything. Ants are as big as you while stink beetles and ladybugs are terrifyingly big! Of course, there are also small critters like mites that you can hunt down for food and… well… as the game tells you in the title screen, there are also spiders. But fear not, fellow arachnophobes, for there is an arachnophobia mode in this game that lets you turn those horrific and vile creatures into weird bobbly balls floating in the air. This also affects their creepy sounds, resulting in a pleasant experience even when you encounter them.
I constantly caught myself staring into the beautiful areas around you – I mean, when if not now do we get to see the world from this perspective?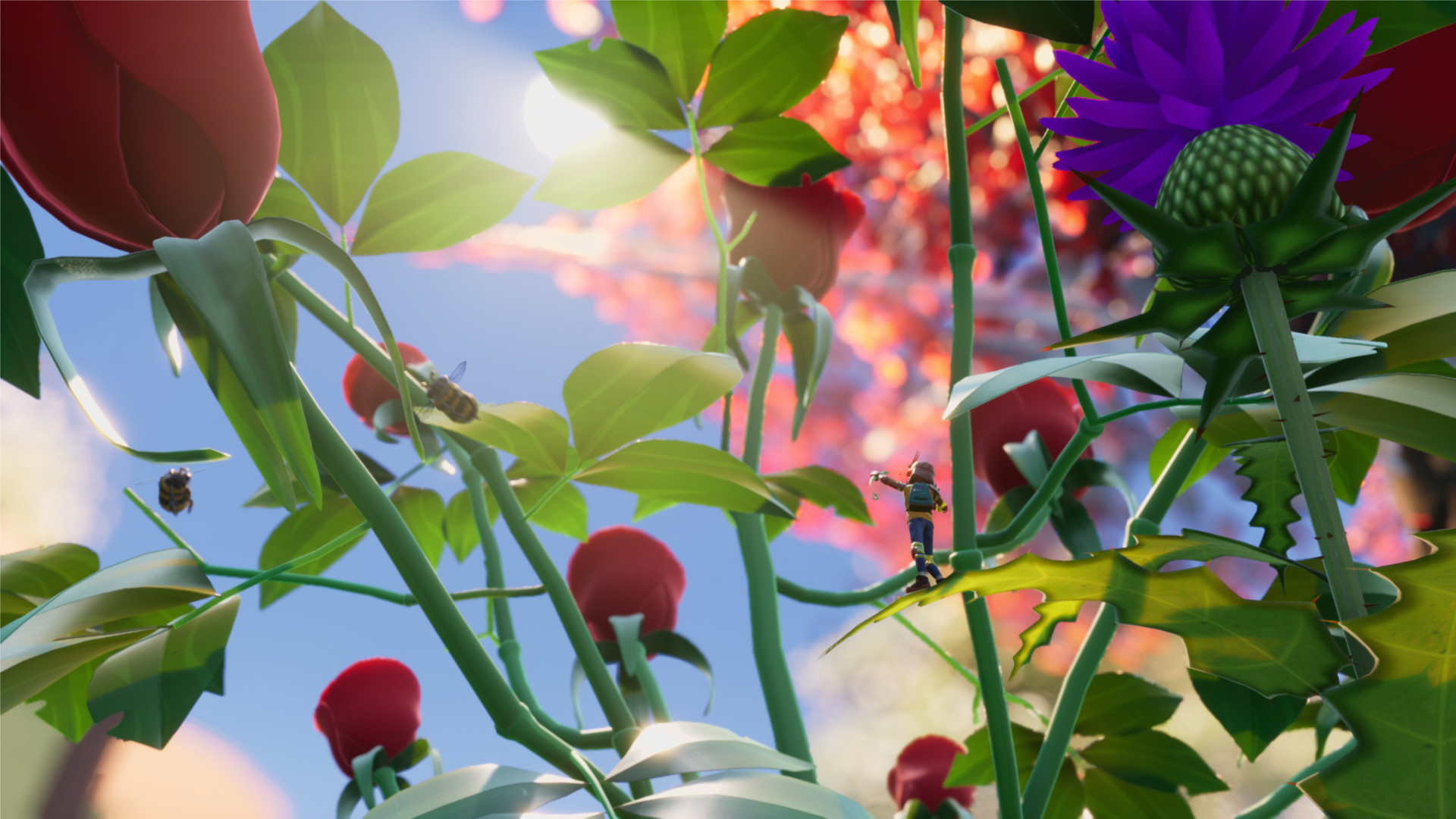 Houses and benches are huge! We even get to explore "landmarks" such as some weird shrinking machine and soda cans. Resources seem to be rather lush and alas, we gather pebbles and sprigs, mushrooms and clover, so that we can get started with some simple tools for the beginning.
While you chop down trees in other games, you've got to chop down the grass, using an actual axe. Quite bizarre in a way but it does make sense. And well, despite stink beetles, spiders and mites wanting to kill you, there are also a bunch of friendly fellows around like ladybugs and ants.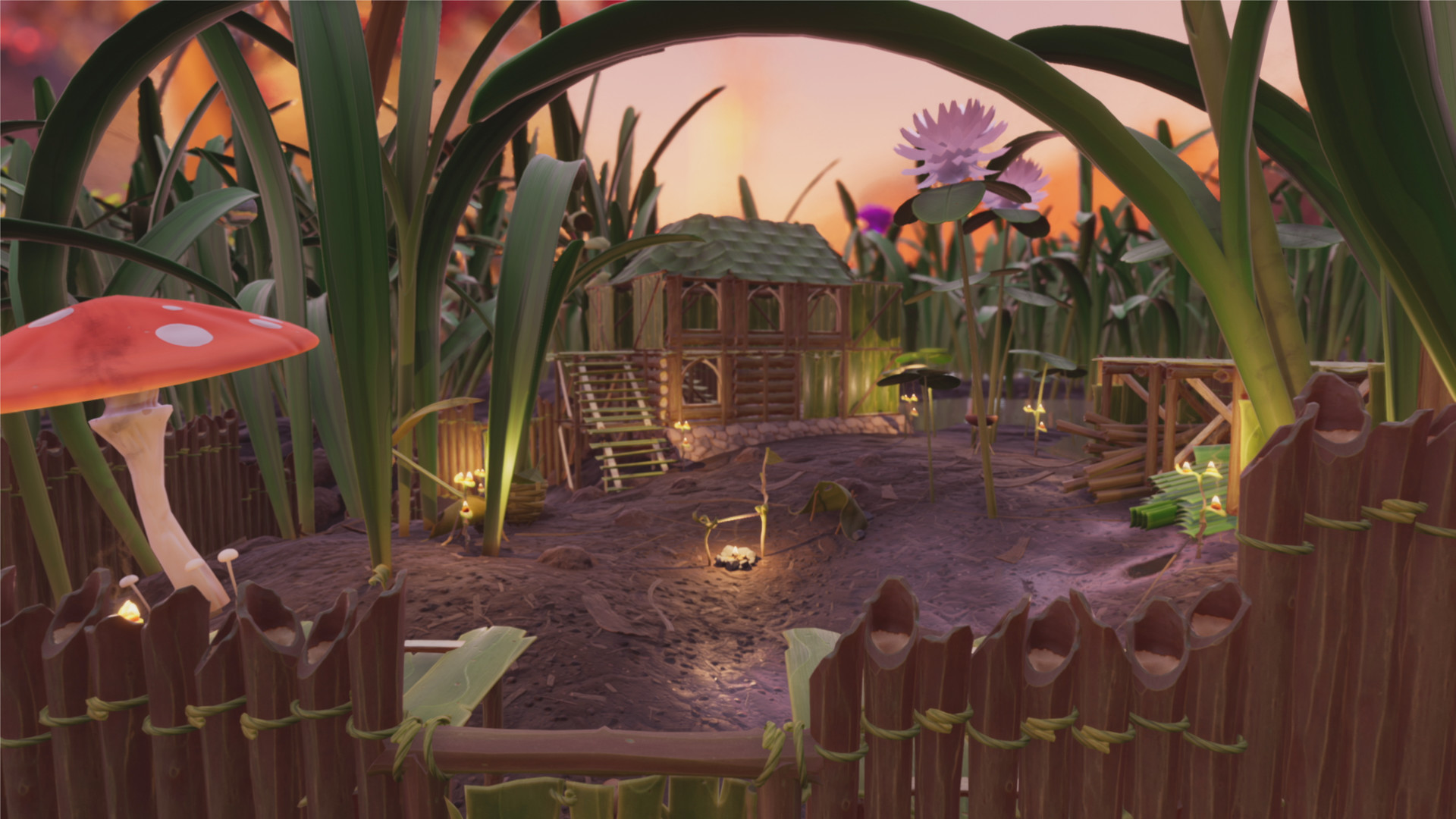 I love ants. The ants in this game look incredibly cute, constantly scavenging for food, just like us, or carrying around sticks and pebbles. "In theory", I thought… "In theory, I could attack them. I've got the spear and all of that already, after all!" – But I didn't dare to attack such cute little fellows, mostly since I'm afraid that they might gang up on me after sending out their threat pheromones.
There seems to be a full-fledged story available to the game once it comes out but inside of the demo I was able to play for more than half an hour – and the story-part reached until we fixed the (presumably) shrink-reversal-machine that Spoilers blew up on us shortly after we "fixed" it.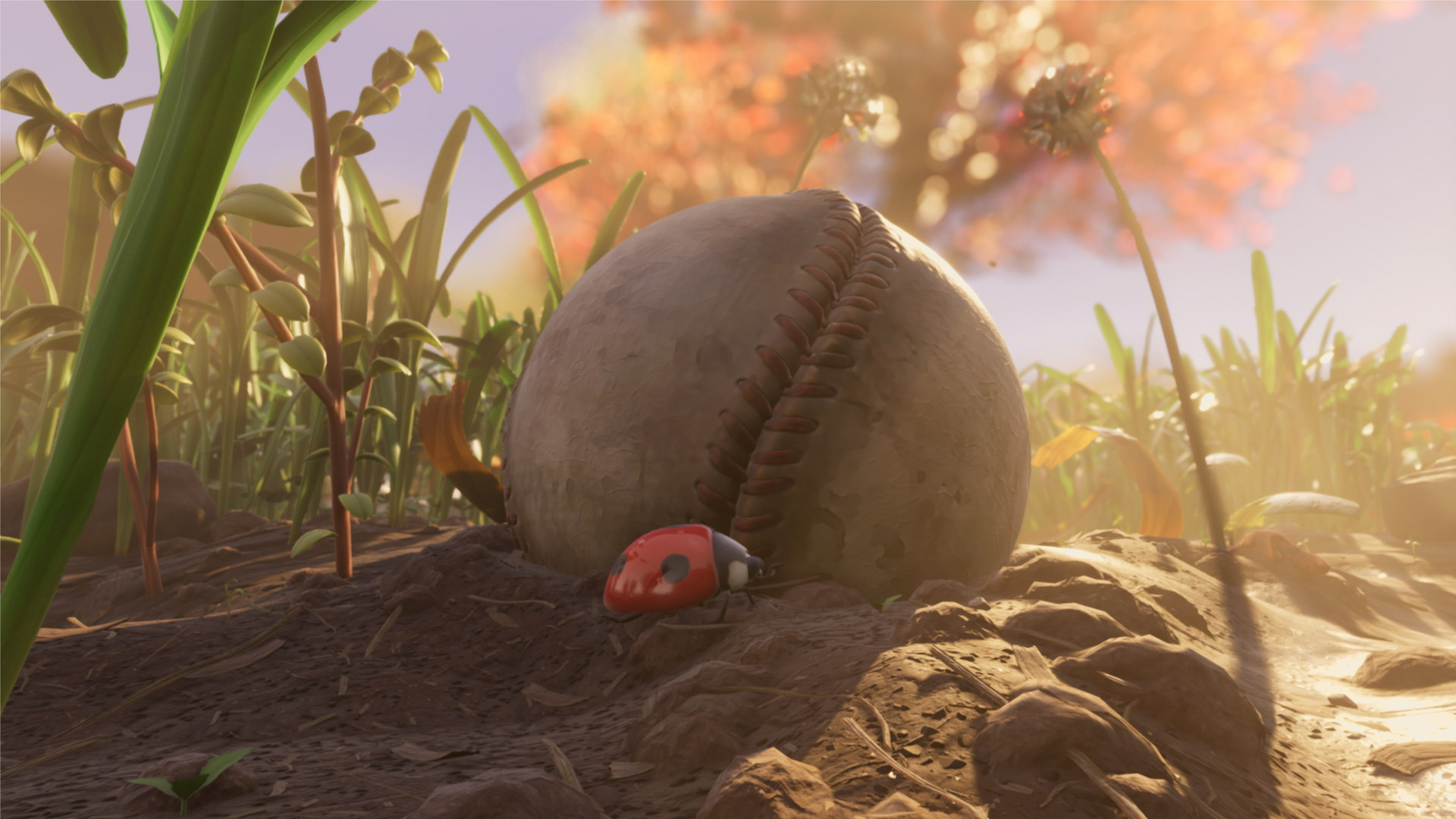 Materials can be analyzed for recipes inside of the analyzer that is set near our research globe. Food can be cooked at a roasting spit and, in theory, we can even build a base of sorts with walls, doors and floors!
Honestly, I'm really excited about this game, especially since it does tickle that one itch that I have for base-building survival games! Especially as it also features unconventional aspects to survival. You've got to find water drops on grass stems to not dehydrate, for instance, which is a nice touch!
Multiplayer is also something that is going to be included in the full game, so this might get really cool really soon. Grounded gets released in Early Access on July 28th, 2020. It's by Obsidian Entertainment, so it's bound to be good, and well, the game so far has been looking great already, especially as this is only a demo!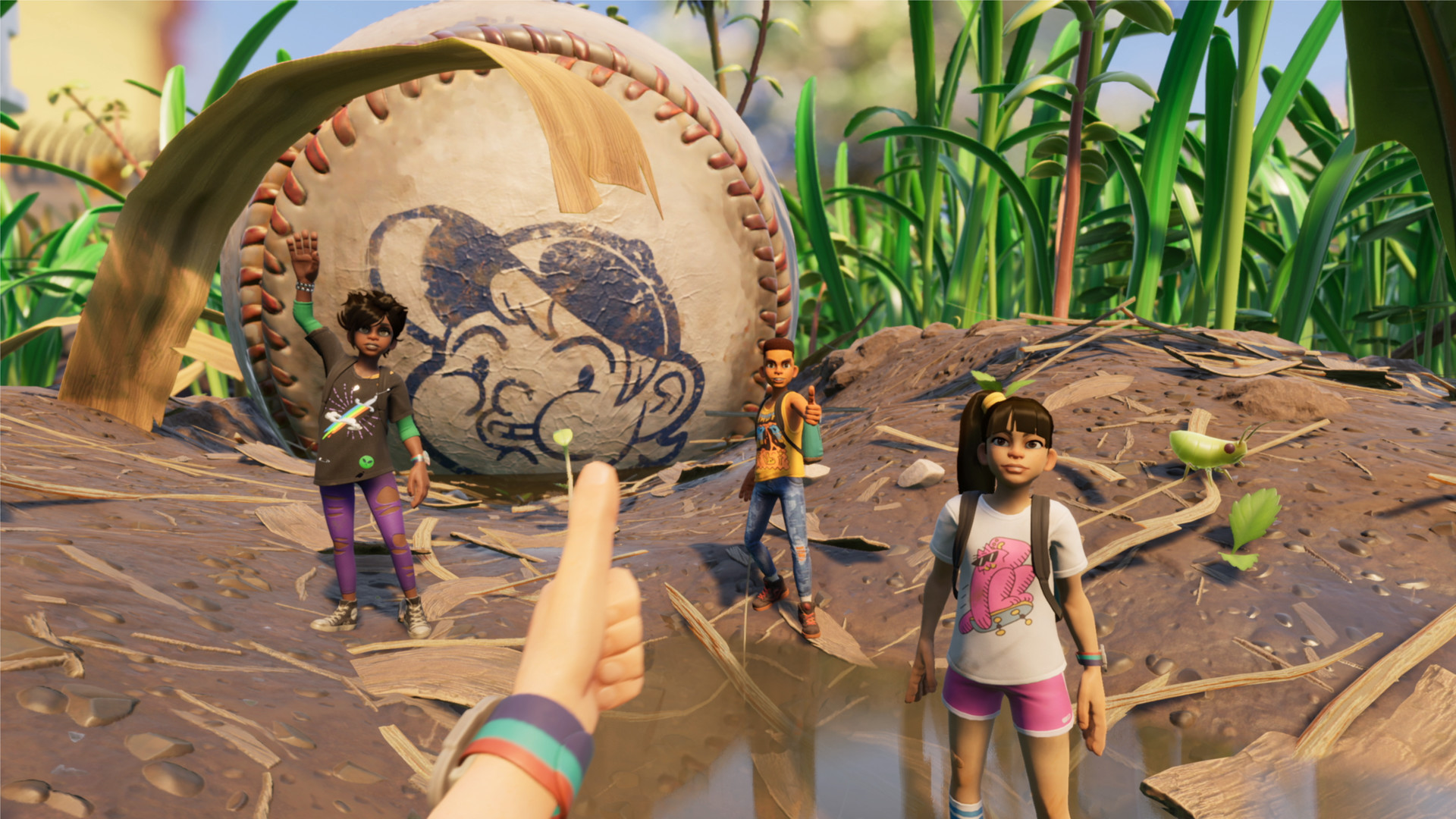 The only thing that I'd wish for would be an option to turn the spiders into some cute beetles or something, as even the bobbly heads are a little bit triggering to me. I'd also love it if you could turn their sounds into something else that is less creepy. But maybe that's just my arachnophobia speaking…
Cheers!