August 9th, 2020. I had a stupid idea. I wanted to review Viridi but growing plants in real-time is taking… real-time ages… not just in-game ages. Hence, I thought, I might as well play it some more, collecting some screenshots, talking about things and reading blog posts.
August 21st, 2020. I'm writing a post on blog posts, I've read and liked while mixing in some chill screenshots from Viridi and presenting to you the plants and bloggers we've got here. The screenshots at the time were taken without the custom names… so in the future there will be names there instead.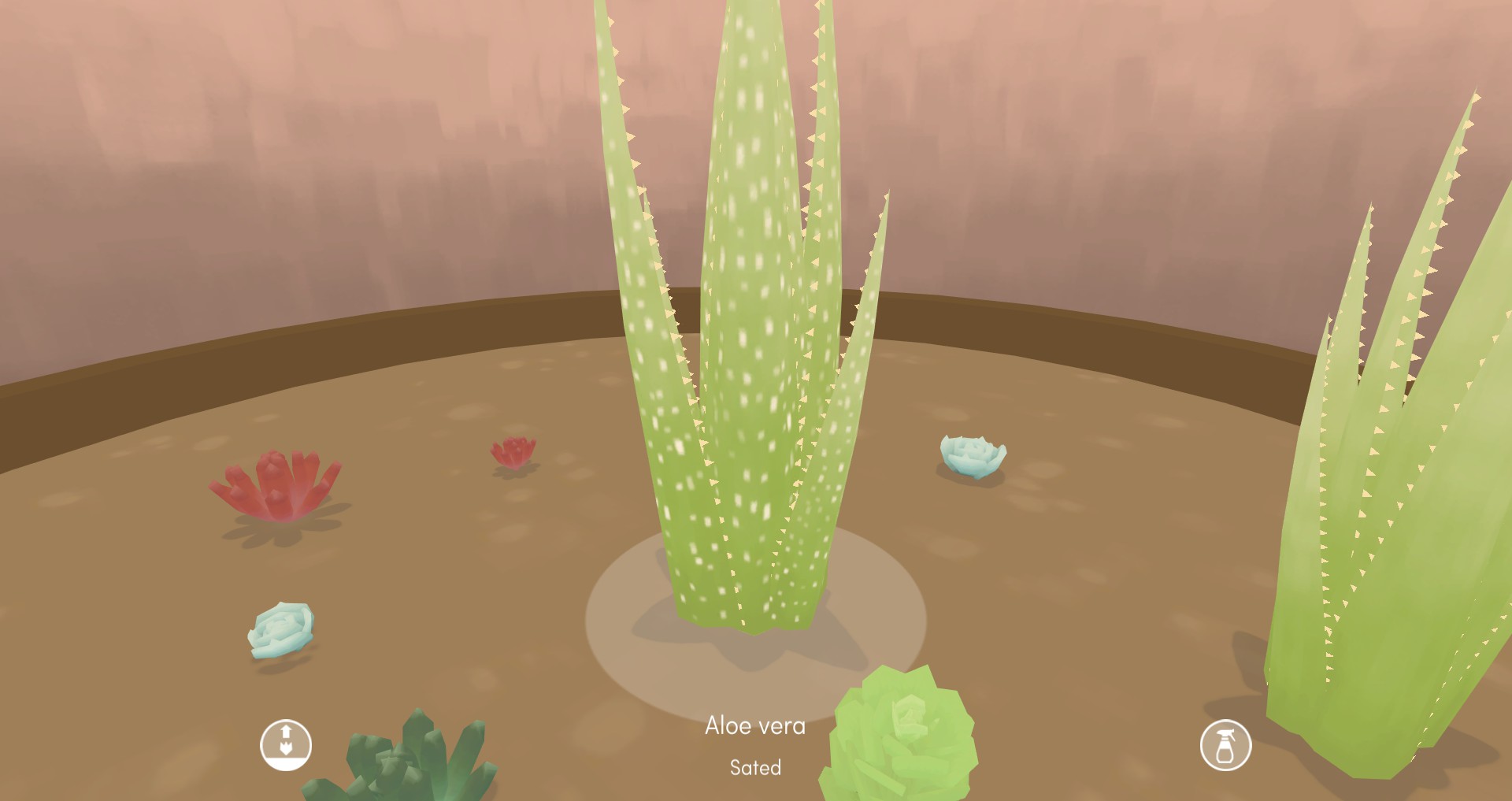 First up, we've got Roger aka Mr Peril from Contains Moderate Peril. I really like Roger's posts and opinions on things. More often than not, I'm in awe as to how elegant his wording is and how many new words I learn when reading his posts… His content usually consists of (movie) reviews, comments and discussions. I say "discussions" as he discusses certain issues, such as "tryhards" and "losing" in games. I really liked his insights on the topic of "tryhards" and different ways of winning… or rather losing games. And his most recent post is about him and Mrs P visiting Kent – it's lighthearted, lovely and somewhat cute, I'd say. I really enjoyed reading that and can wholeheartedly recommend Roger's blog to anyone who likes discussion-type posts and movie reviews. :) 
In Viridi, I've named an Aloe Vera plant after Peril… Before writing that post back then calling to the planting shovels, I already had some plants in there and some were bigger than others already, so I ended up naming this big prickly Aloe Vera plant after Peril. There is no exact reason as to why. I just thought it would be fitting. Although he requested that, there was no venus flytrap… but I think the "thorns" and "nudges" of this green boi should be satisfactory, too.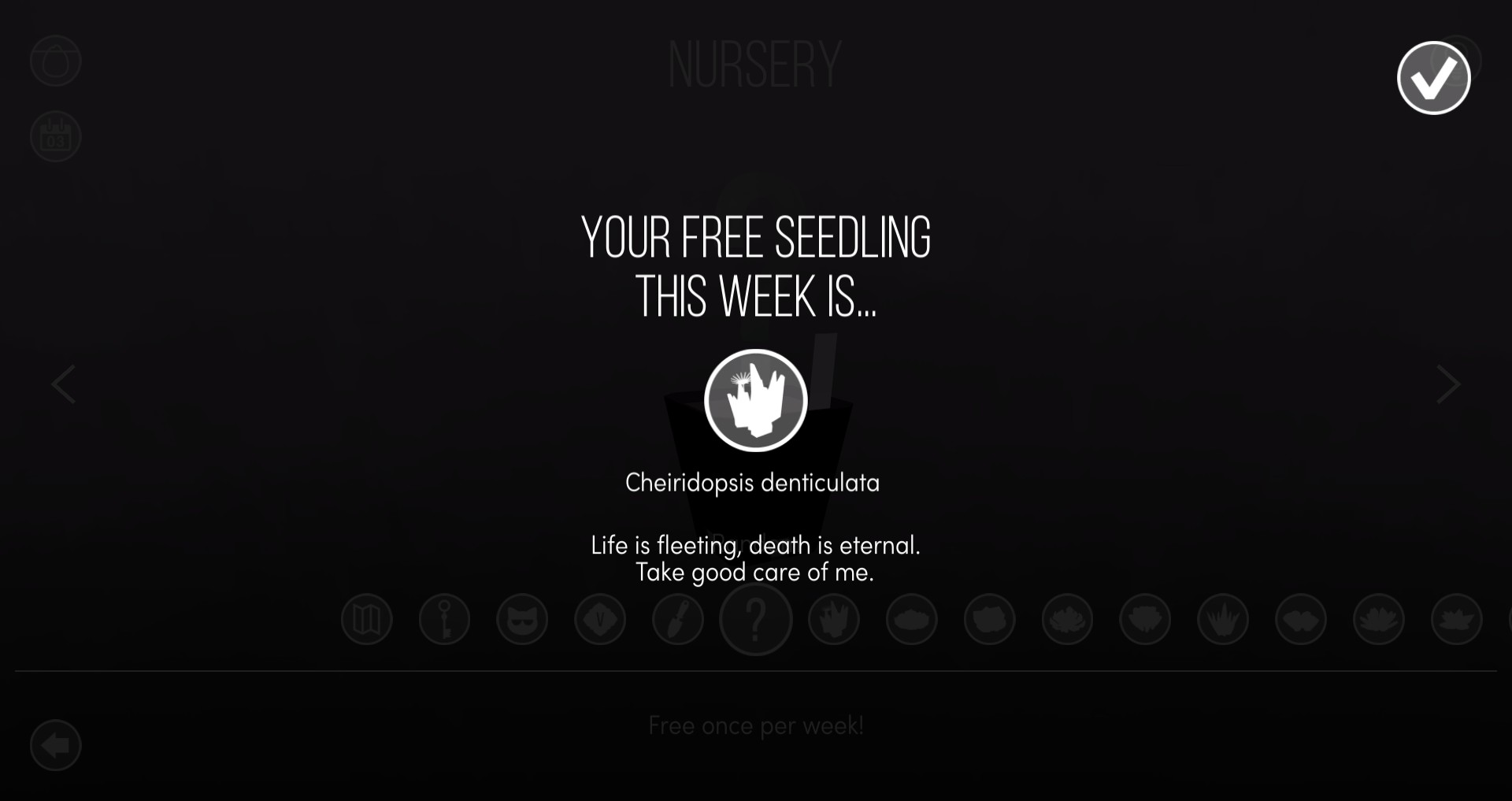 Next up, we have Tipa's blog from Chasing Dings. I only know Tipa now for a few months but apparently, she's been blogging for quite some time (just like many other Blaugustans), so she's a bit of a veteran, I guess. She posts a bunch of different things on her blog, though a lot of it seems to be about MMOs. Lately, obviously, with Blaugust and everything, there is an influx of other writing prompts in there… but overall, a bunch of personal posts, a bunch of posts on MMOs and other games, and here and there some screenshot/review posts. A post that I really enjoyed and only read today was her post on underrated content, as it really depicts one of my opinions that- Well, you should read it yourself. :) Apart from that, I really adore her post on Townscaper, showcasing her creation, especially as I've never heard of Townscaper before! Her Spiffing Brit reference in her Blaugust-Ketchup post made my day, and her latest post on sequels and reboots is really well-written and features some interesting views.
Back in the Blaugust pot, I got a free seedling for this week… a cheiridopsis denticulata plant… and I thought that Tipa might like this one. Again, there are no venus flytraps or piranha plants from Super Mario or whatever… but this one is going to be a surprise.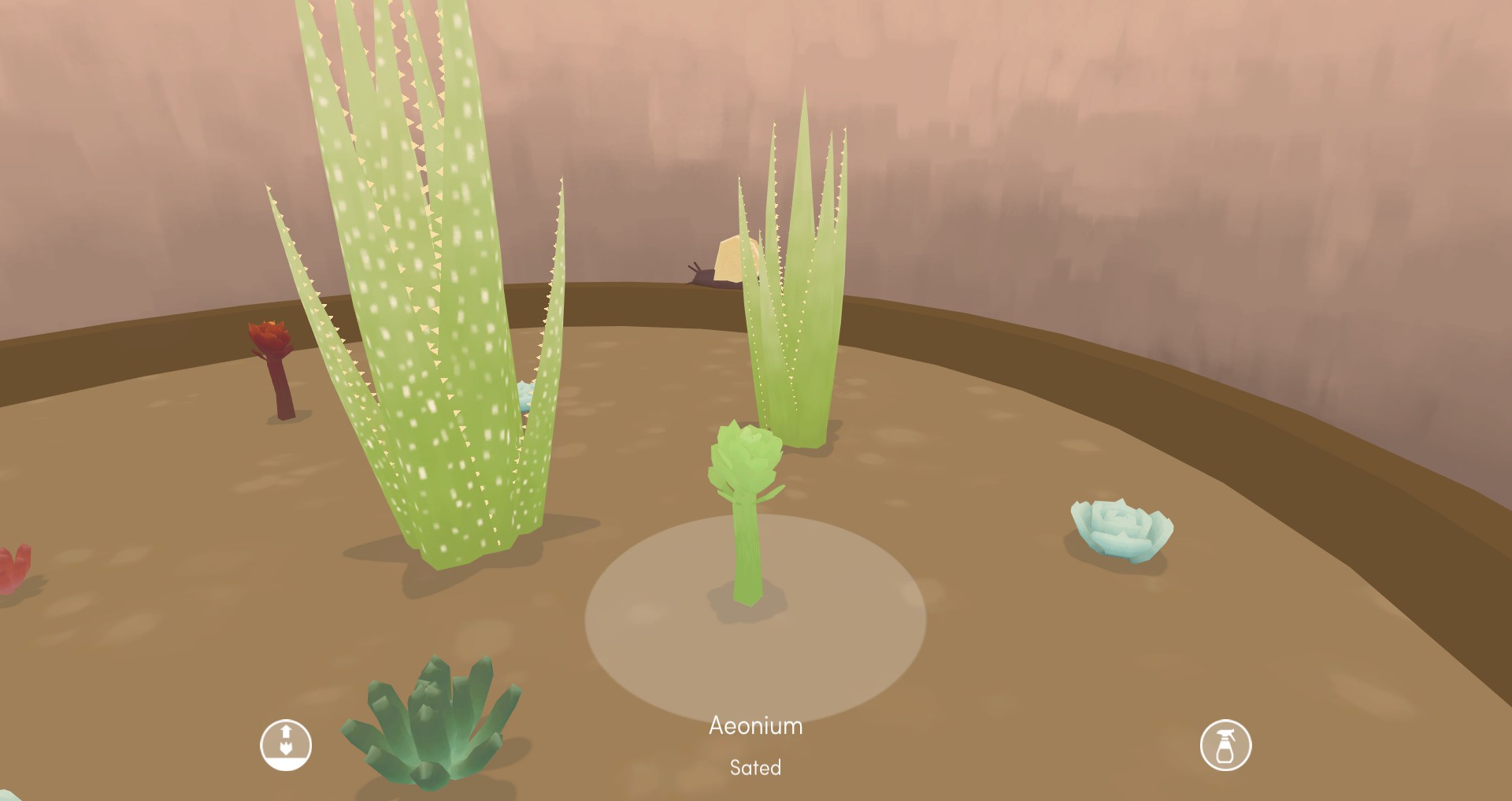 Belghast is represented by a big green Aeonium plant. It kind of reminded me of a pillar of sorts… which is quite fitting since Bel is always organising these events!
As far as his blog goes, I've been meaning to read his posts on Horizon Zero Dawn but I can't do that just yet, due to spoilers. I'm currently still playing it and despite it being rather old, the PC release isn't yet… and I'm not even in Meridian, yet, so I don't think it's going to be that pleasing if I were to spoil myself now. Bel posts a lot on World of Warcraft, Destiny and Final Fantasy 14 but I don't actually play any of those games… or rather, I hop into Destiny 2 every now and then but lately, I haven't been active in Destiny 2 at all. Regardless of that, I enjoy reading his posts and reviews. His writing style is pleasant and his posts on FF14 and WoW always make me want to play some of that… but at the same time, I don't really have the time right now for MMOs. His latest post on FF14's Yo-Kai Watch Event was very interesting and for a bit, I got FOMO and wanted to actually download, install and push through FF14… but it seems as if the event has already been around last year… and it came back this year… so it probably will come around next year as well. I can also recommend his post on the goodest foxxo, because of somewhat obvious reasons, uwu.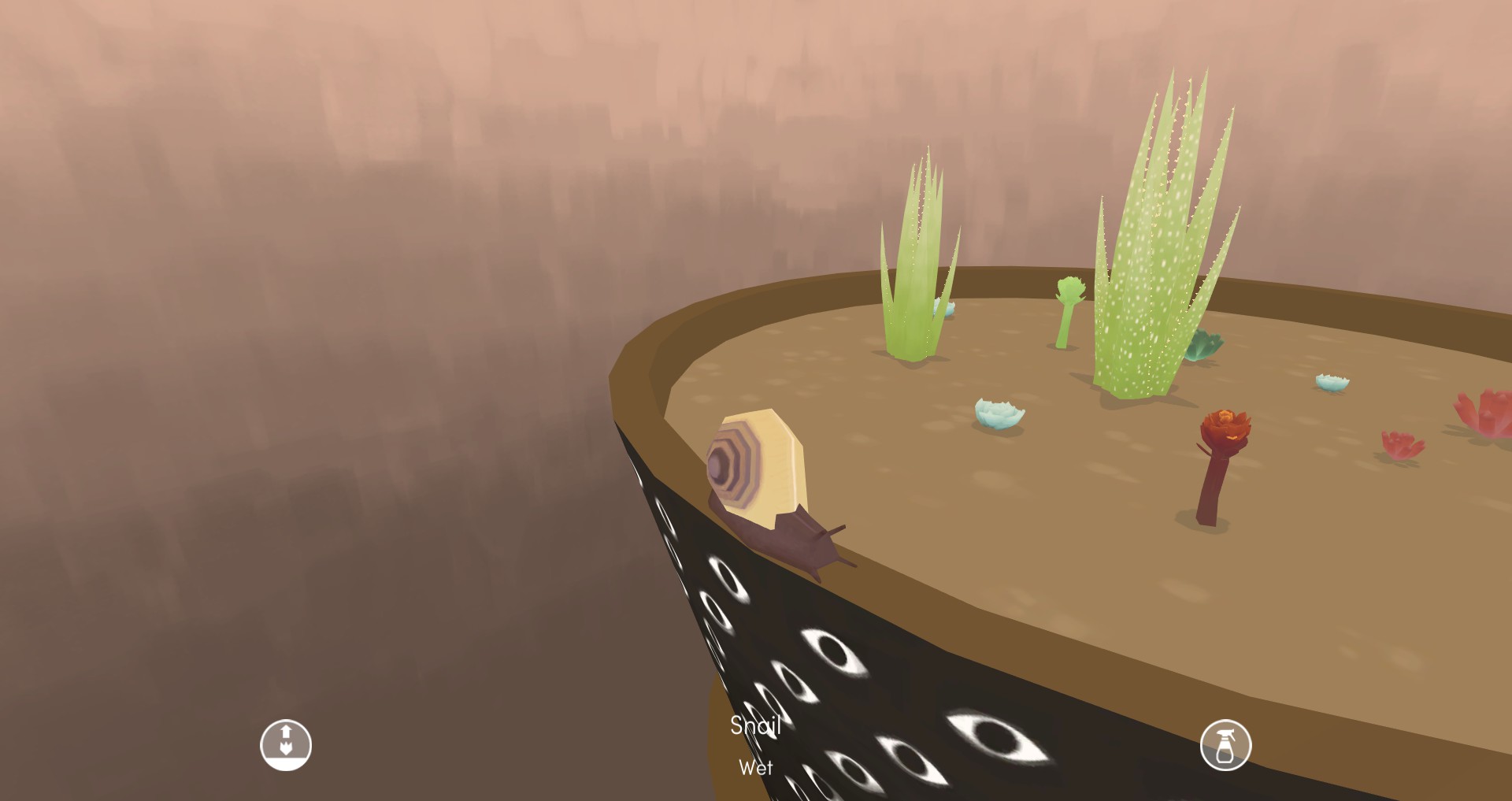 The snail in the Blaugust pot is named after me. I read a bunch of posts… and while I'd like to read more, I am in a bit of a hurry as I've got to leave tomorrow early and as I'll be away for a whole week to visit my family members. I still need to do some of my laundry here while also cleaning up, doing the dishes and get some other stuff done. On top of that, I'll have to schedule my Blaugust post for tomorrow… it's finished… but I'd also like to edit it again since I'm not that happy about it. Apart from that, I still have a few drafts on the other prompts that I want to get out in the next few days but I guess I'll have to work on my laptop for that.
Hope you enjoyed this post. I think I'll do more posts like these on post-recommendations in the future with the other plants in the pot. In hindsight, I have mixed feelings about it for whatever reason, but I'm sure it will be fine.
Cheers!