For the past couple of months, I've been doing a few posts about Humble Choice and my choices. The idea for this originally stemmed from Naithin over at Time to Loot. I really like doing these kinds of posts but I feel like I haven't credited him enough for it, so before I head into this month's Choice, I wanted to stress how important it is to credit the original series of posts. Alas, please check out Naithin's post on November's Choice first before you head into mine. He's probably got other views on this month's Choice from me. I think that reading both sides would really enhance the experience, especially since he's a great guy who's really worth checking out!
Just like last month, this Choice continues the trend of having great games and interesting choices!
| Rank | Game | Developer | Genre |
| --- | --- | --- | --- |
| 1 | Little Misfortune | Killmondays Games | Dark Interactive Story |
| 2 | Yakuza Kiwami 2 | Sega | Action-Adventure |
| 3 | Darksburg | Shiro Games | Co-Op Roguelite |
| 4 | Smile For Me | Yugo Limbo | Unconventional Point & Click |
| 5 | Darksiders 3 | Gunfire Games | Hack & Slay |
| 6 | Crying Suns | Alt Shift | Tactical Rogue-lite |
| 7 | Youropa | frecle | Puzzle Platformer |
| 8 | Tsioque | OhNoo Studio | Dark Point & Click |
| 9 | Imperator: Rome | Paradox | Grand Strategy |
| 10 | Darkwood | Acid Wizard | Survival Horror |
| 11 | Townsmen – A Kingdom Rebuilt | HandyGames | Colony Sim |
| 12 | Rover Mechanic Simulator | Pyramid Games | Simulation |
There are twelve games available and Classic/Premium subscribers get all twelve of them! Hence, I wanted to rank these in a similar way to what Nait does. The first spots obviously are games that I really am looking forward to while you could consider the last two spots "drop-outs" or rather game keys that I'll gift to friends.
Little Misfortune is a game that I've been meaning to buy at one point eventually but I never got the chance to do so as "buying new games" is not a priority for me – especially with my 900+ game backlog… But I've heard great things about this game and I really like the art style and the direction they took this game in. While it looks all cute and innocent, it actually features a lot of mature, dark and potentially even gross topics. The narrator of the story is creepy while Misfortune is an innocent gem full of hopes and bad luck. The game presents some sort of deception as a friend of mine picked it up, streamed it on her family-friendly channel on Twitch (unaware of the 18+ tag that this game has) and deeply regretted it after a while. Personally speaking, I know only a few scenes from the game but stayed off from all sorts of media and articles on it since I didn't want to spoil myself too much. I'm relatively sure that I'm going to play this game shortly over on Twitch and I'm looking forward to that!
As for the other titles, Yakuza Kiwami 2 and Darksiders 3 are games that I've heard great things about. The Yakuza series is a franchise that I haven't looked into yet but from what I've heard it certainly is something that I'd enjoy, so I'm looking forward to that. This game being in this Choice just means that I've got yet another game in my library that I will play for sure, eventually! As for Darksiders 3, it has some interesting aspects to it with nice themes and a somewhat funny story about the apocalypse being initiated too early and one of the apocalyptic riders having to clean up (in the previous games), so I'm sure I'll like it.
Darksburg and Smile for Me are unconventional in a lot of ways. Darksburg focuses on co-op rogue-lite action, so I'm looking forward to maybe playing this with a friend of mine over on my discord. Smile For Me is a point & click adventure where you can't speak and where you have to nod or shake your head to solve a mystery. I'm not typically a fan of point & click games but since Ms Magi is into those, I thought about picking some up and maybe enjoying them with her eventually. Smile For Me is also one of those titles that would be great for another Indietail.
Crying Suns is a tactical Rogue-lite in the manner of FTL and some other titles and alas, I'm more than sure that I'm going to like this game. The style of it and the gameplay systems seemed quite interesting to me and as I no next to nothing else about it, I'm quite sure that I'll review it eventually, too.
Youropa is a 3D Puzzle Platformer about gravity and perception, I think. Apparently, it features some degree of Metroidvania systems in it as well, which is interesting. Overall, I'm looking forward to trying this out eventually and maybe writing a post on it. I've got a few puzzle games like this one lined up that I need to finish eventually and I love innovative puzzles a ton, so I'm really happy to have acquired this title.
Now, Tsioque seems to be another Point & Click adventure but while I personally have no interest in it really since I don't like the art style, I was thinking of gifting this to Ms Magi. I think this could be a nice game for her.
Imperator: Rome is a Grand Strategy game by Paradox, so it should technically rank a lot higher than 9th place… but I'm actually not too keen on playing a game set in Rome. It's something that I don't like as much as I should maybe… the problem with Grand Strategy is that the tutorials can be long and that it can get quite hard to get into those games, at least for me. Alas, I've ranked this relatively low. Darkwood, on the other hand, has a new twist on Survival Horror Games but I'm not entirely sure if I'm going to like it, so I ranked that one also relatively low on the scale.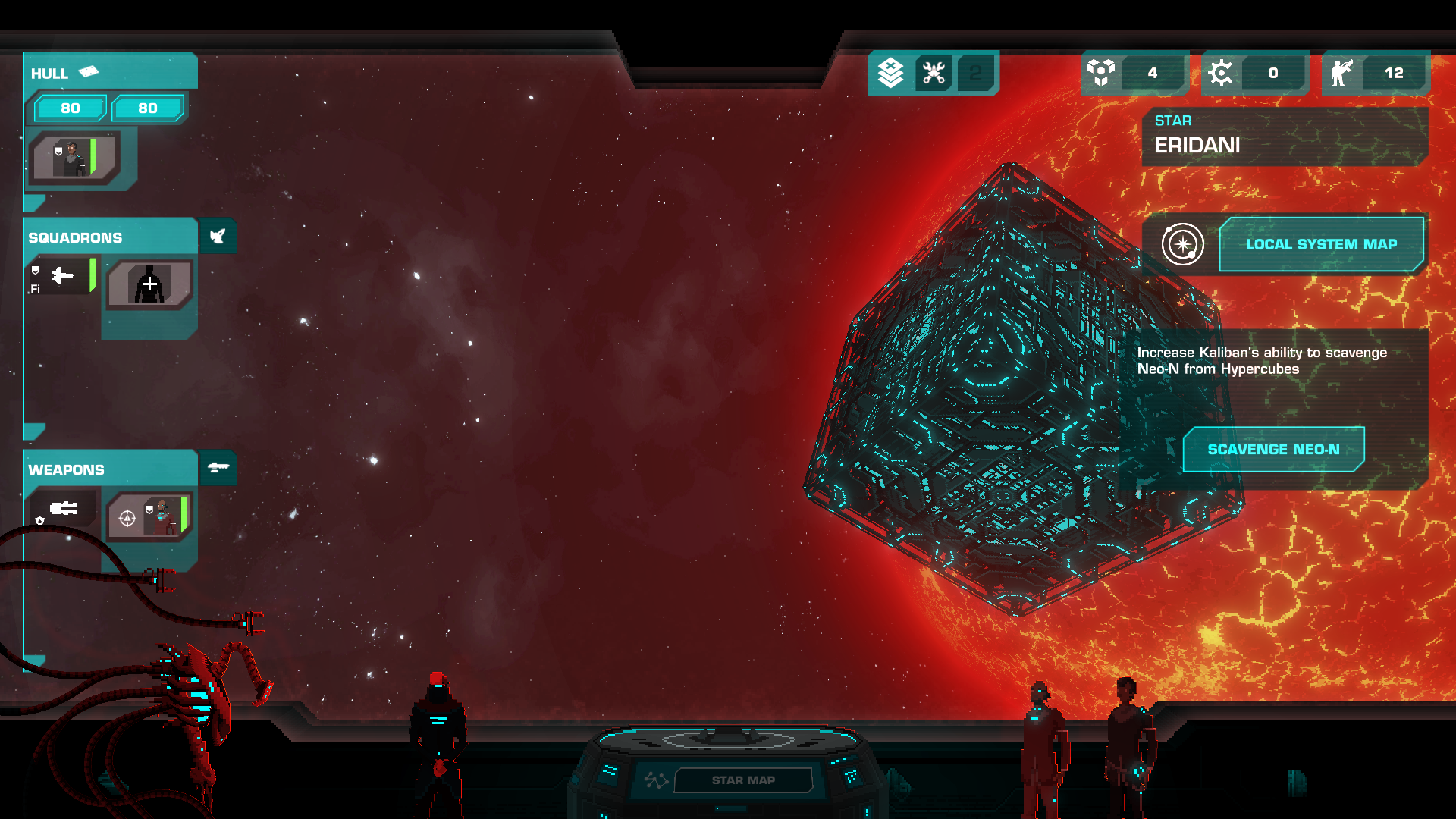 As for the last two entries, I frankly despise the art style of Townsmen and it feels way too similar to other games in the genre. In essence, all colony sims are… colony sims… and I love colony sims… but if a game doesn't add any value to it or if a game doesn't spin its own twist on the genre, I don't feel too good about it. Rover Mechanic Simulator is a game that I also wouldn't like at all. This title and Townsmen are titles that I probably would gift away to people that would probably enjoy them more than me. I have this one friend who is really into tech stuff and simulation games like this – so it would be a great birthday gift for him… but maybe I'm also just a bit worried that a Pyramid Games game is going to feel a bit janky or that it may disappoint me, on top of not being my cup of tea.
This sums up another Humble Choice. I personally never really liked the "list"-style post that I did for Humble Choice. Naithin's approach of adding a table to the post and ranking the games, however, was something that I wanted to try out eventually, too, and I think I actually like it. While Naithin puts his own spin on things and has a different perspective on these games, on top of adding his own personality to his posts, I'm trying to justify the ranking or the reason for picking up these games. I feel like this adds a bit more insight into the post instead of it just becoming "yet another list" or "yet another top 10 post".
Now, lately, I've been trying to use affiliate links that I have at my disposal (as I'm a humble partner) more often in my posts. This was the case for my review on Submerged, for instance, where I plugged the link at the end of the post. I don't want to do that sneakily and not disclaim it or use any other unjust ways of getting you to click on something that will ultimately make me profit a little bit. Alas, here's a disclaimer: This following link is an affiliate link and if you subscribe to Humble Monthly using that link, I may get a little bit of money and it will support The Trevor Project, a charity organisation that supports LGBTQIA+ youth. This link here basically lets you sign up for Humble Choice if you want to.
By clicking on it, you'll get to the subscription page but you won't have to subscribe or anything. It just leads you there and it has my partner-code in the URL as a referrer, as well as the charity-code for The Trevor Project. According to the Humble Partner dashboard, I'll be able to get up to US$15 for every new subscriber and it would help me out but you, of course, don't have to do so if you don't want. New Subscriptions don't cost more because of the link – it just supports me and that charity organisation.
I'm being a bit weird about that, so I'm sorry for that long paragraph. Anyways, I hope you had fun with this post. Are you picking up this month's Choice? Are there any games that you personally really are looking forward to or do you have any other opinions on the type of games? Make sure to let me know and make sure to be kind to others and stay healthy! Always remember that you matter!
Cheers!