Today I wanted to take a look at Anuchard's Demo. It's a retro-inspired 2D Action RPG where you play as the Bellwielder whose job is to retrieve the souls of people that went missing in the dungeon. Dive into the dungeon, solve puzzles, fight monsters and restore the world's fallen civilization!
Developer: stellarNull
Publisher: stellarNull
Genre: Indie, Action, RPG, Pixel Art, Adventure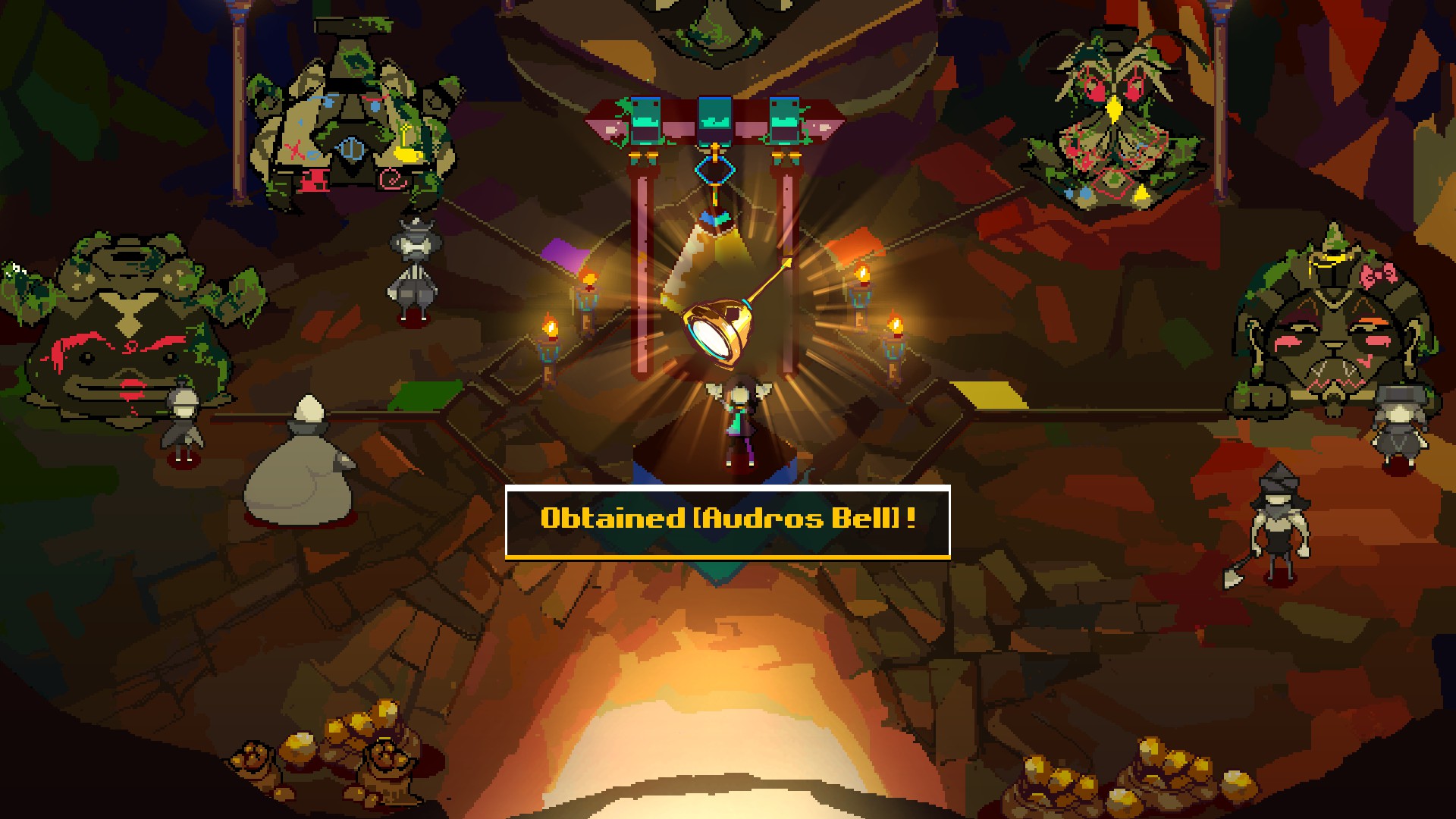 The game's release date is yet to be announced (TBA) but there is a demo available on steam right now. It starts off a bit clunky with you getting swarmed in a dream, dying and then waking up in bed… but the game is very much aware of tropes like that and makes fun of them, which is kind of interesting. You then get prompted to meet up with other people at the town hall where you end up finding the Audros Bell, an ancient bell that the Bellwielder uses to free the trapped souls in the dungeon. With it in hand and multiple spirits' voices in your head, you end up venturing into the dungeon to free one of the villagers.
Combat features mostly three buttons. I'd recommend using a controller since… while you can rebind keys on the keyboard it feels weird if that makes sense. You have a normal attack that does some damage and can strike multiple foes at once as well as a heavy attack that makes you dash forward a bit and launch a powerful attack that will launch enemies away. Enemies often have armour that breaks when they're launched into objects or walls. Beating enemies can drop crystals that you can use to place down a spire that heals you. Overall, it's somewhat simple but it works. I would have personally liked it if there was a dash or something in the game to reposition yourself or mitigate damage by rolling away. Apart from that, attacks feel slow at times and you have this weird delay after attacking a few times. I'd like a stamina system more where your attacks either get weaker if you end up spamming them… or where you can't dash or attack anymore once your stamina is down.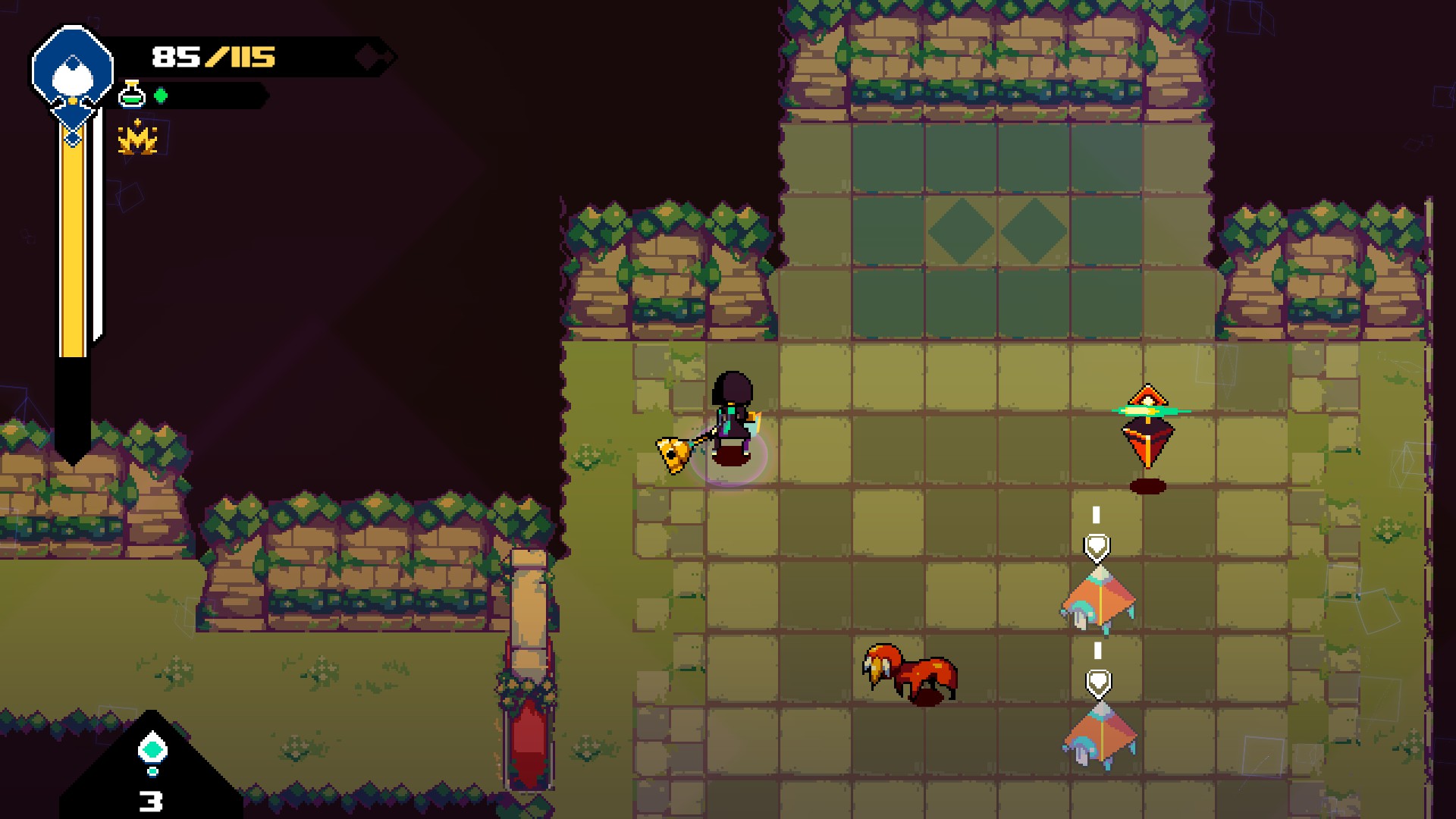 The dungeons also feature puzzles that utilize the knockback mechanic – at least in the demo. There may be more and different puzzles in the game later on but in the demo, it was limited to two similar puzzles – one of them took me a bit to figure out as well, though. Once you solve puzzles or beat rooms, you end up unlocking doors, similar to the Zelda games, although the puzzles are less elaborate. Then you fight a boss, get a relic and use that relic to revive a villager.
Villagers rejuvenate the village. You unlock a chef, for instance, whose dishes make you stronger based on the ingredients, similar to Monster Hunter World's food system, which is a nice touch. Later you find other upgrades and abilities, potentially, but the demo doesn't really give me any information on that, so I don't really know.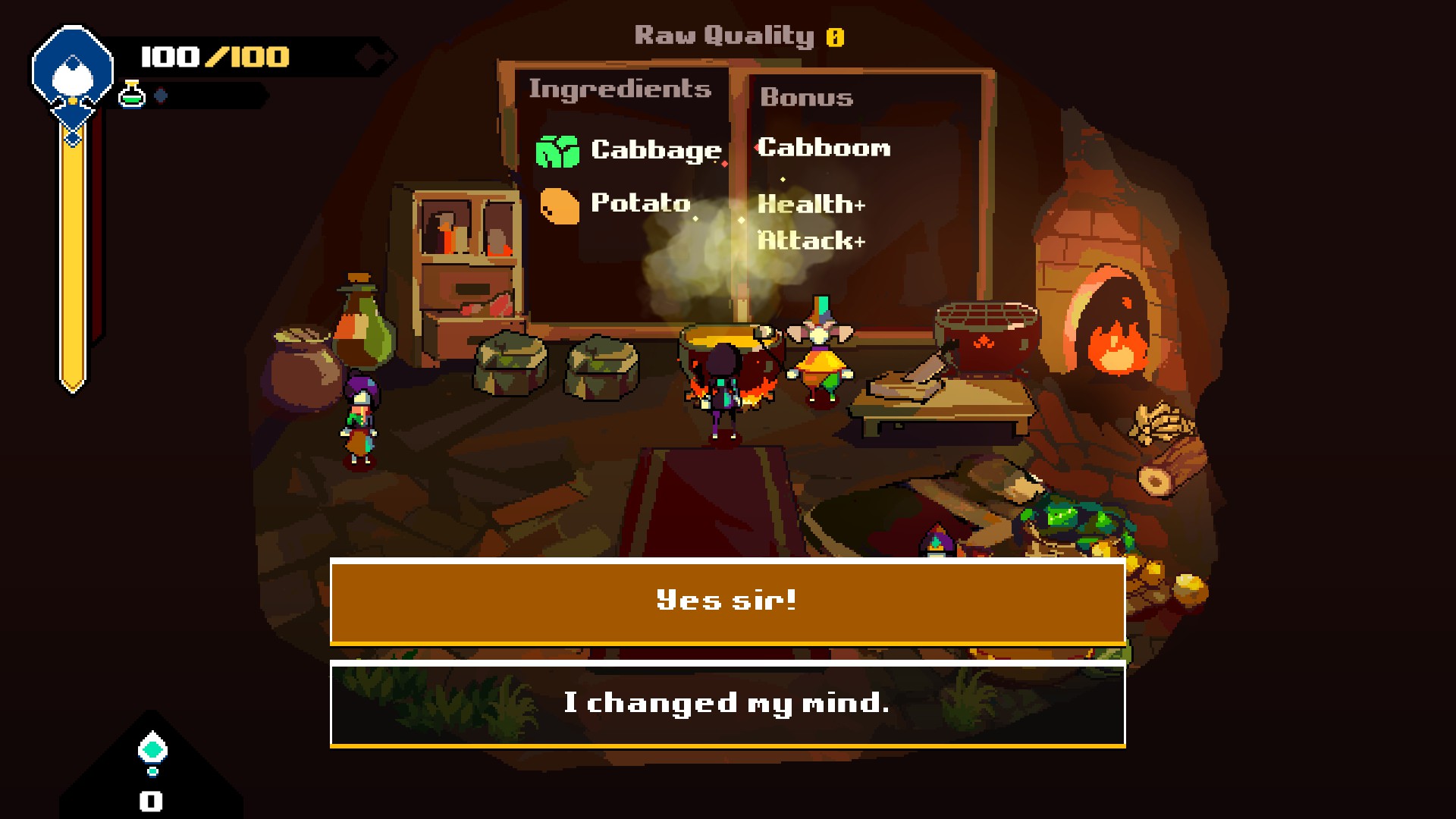 Anuchard is intersting. The art style, music and world feels good, the combat is a bit sluggish, though. I wonder how the full game is going to look and feel like. Only time will tell.
Make sure to wishlist Anuchard and maybe even play the demo yourself!
Cheers!
This post was first published on Indiecator by Dan Indiecator aka MagiWasTaken. If you like what you see here and want to see more, you can check me out on Twitch and YouTube as well.