We Are The Plague (formerly known as "Plague in Us") is a tactical turn-based game set in a hand-drawn dark-fantasy world where you join the Plague and seek your revenge. The story is very cryptic but you essentially escape from prison and, with the power of the Plague, you find other team members, get rid of enemies and fulfil these missions of sorts. It's an RPG that looks quite interesting and I'm looking quite forward to it.
Developer: Forever Entertainment S.A.
Publisher: Forever Entertainment S.A.
Genre: Tactical, Strategy, Turn-Based, RPG, Adventure, Dark Fantasy
Release Date: Q3 2021
Played on: PC
Demo available on Steam.
The game's going to come out in 2021's Q3 but you can play a demo right now right here. It's an amazing experience in my opinion, which is why I planned on writing about it and my thoughts on it.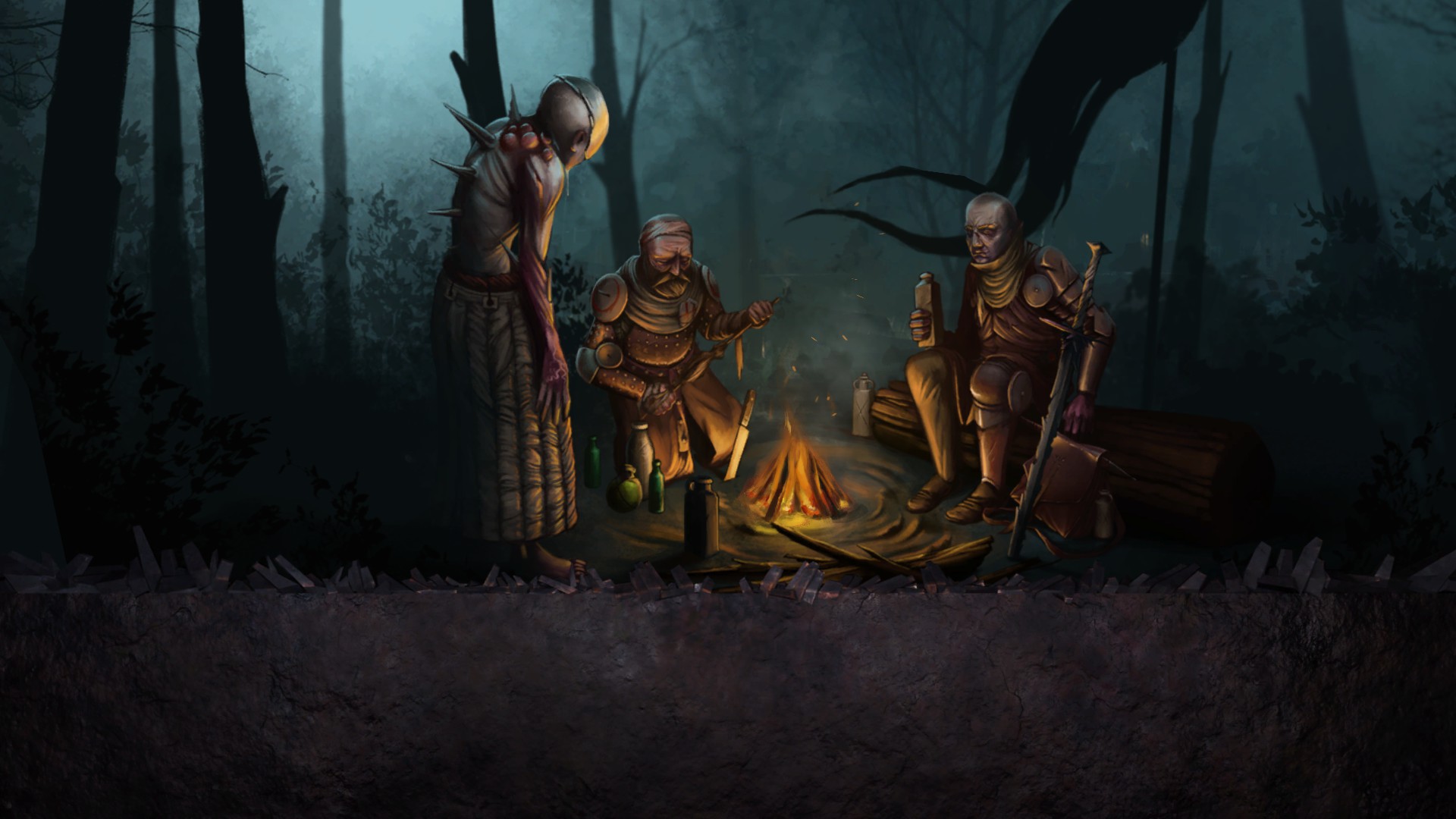 From the get-go, I've been intrigued by this game. The story is quite cryptic and you'll have to piece it together slowly whenever you get bits of information here and there. Who are we? Who or what are the Plague? What is our goal and what are we trying to accomplish with our crusade/revenge? What did they do to us? What's happening in the world? Questions upon questions but answers are only slowly trickling in, which is why we need to move forward. The hand-drawn art style reminds me a lot of Darkest Dungeon and the amazing soundtrack adds a rather nice feel to the overall atmosphere, which really compliments the themes of the story.
You move your character around and can command it to attack or defend. Combat is initiated by walking into the line of sight of enemies. Then your party gets pulled out and you move around in turn-based and, I guess, RTS-ish fashion? You position your units in a way so that you can get some good attacks in, reposition or kite enemies away. Different units have more movement points and can travel further. The different stats also influence other aspects of combat, like defence and attack, for instance. The three characters that you play in the Prologue/demo each fulfil a class of sorts. Your main character is a knight of sorts that does pack a punch and does have a few hit points but it's not a tank. Another character can reduce his health by half to deal double damage while your third character utilizes a crossbow and can hence attack from afar at the cost of being fairly squishy.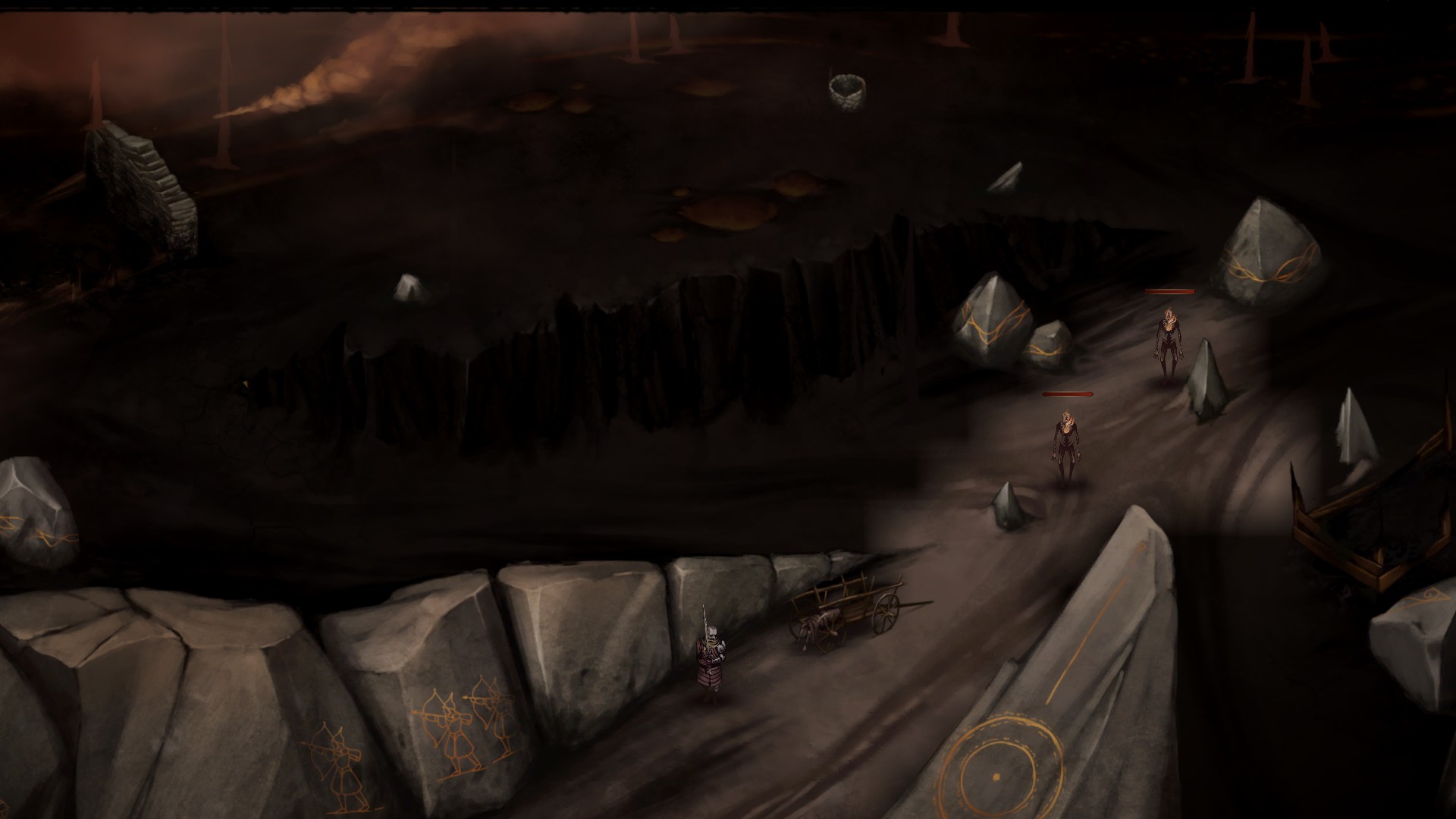 You can customise your characters using weapon runes and tattoos that grant you power. It's an interesting mechanic but nothing too different from other RPGs. If anything, I'd say that the equipment that was shown in the demo leads to assuming that equipment itself doesn't play too much of a role in the full game… I mean, I don't know anything about other items that will come later, so it's a bummer that nothing more is shown apart from one tattoo that you can put on one of your three characters.
What's more pleasant, however, is how the side objectives in the story influence the game or give you new ways to play the game. There is a prisoner that you can choose to free or you leave him behind and your choice influences how the game plays out, making it harder to easier for yourself. I like that level of choice that you can have in the game and ultimately it adds a bit more of a challenge to the game. You can also level your characters and potentially unlock more abilities but some of the instructions feel a bit unclear.
I'd love it if there was a tutorial-section in the journal that allows you to look things up. How do certain stats work? How do abilities work? That kind of stuff, just in case you need to refresh yourself, you'd be able to look up what you learned so far, making the game more accessible, in a way.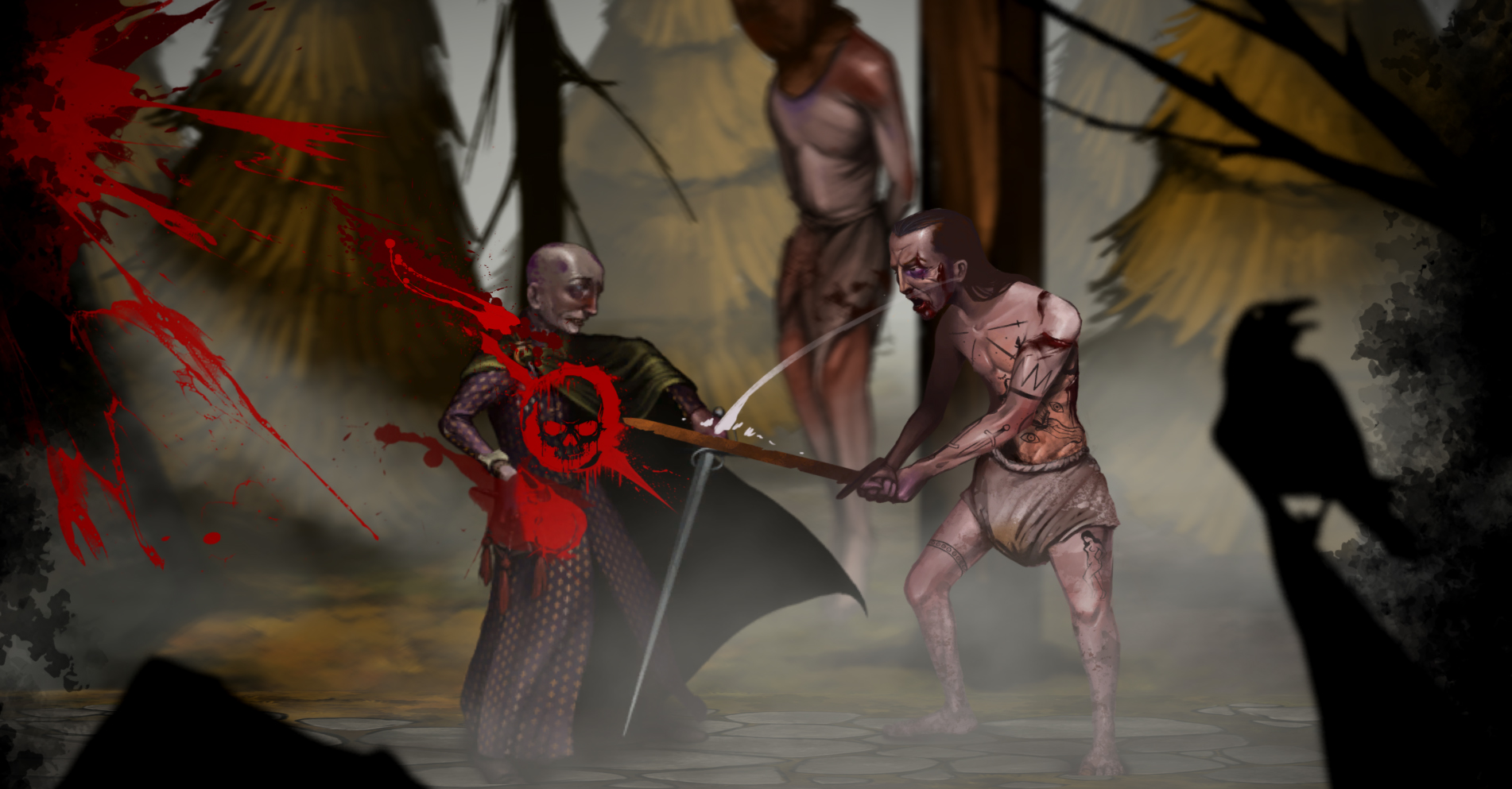 Overall, it was pleasant though. There are some achievements in the demo and I got through the Prologue within two hours, so it was quite nice. I really dig the hand-drawn style and the overall aesthetic. I wonder how the story will pan out and what other weapon runes and tattoos there will be… Cool game! Looking forward to it!
You can try out We Are The Plague yourself by playing the demo!. You may also want to wishlist it, just in case! I hope you enjoyed this post! What do you think of the game? Have you played the demo yet? If you have or if you end up playing it now, feel free to share your opinions on it! I'm burning to see your thoughts!
Cheers!
This post was first published on Indiecator by Dan Indiecator aka MagiWasTaken. If you like what you see here and want to see more, you can check me out on Twitch and YouTube as well. If you find this post on a website other than Indiecator.org, please write an e-mail to me. Thank you!