I'm a huge fan of all things eldritch and Lovecraft's stories left a mark on me. The way his words entrap you and pull you in until you've absorbed every single one of the letters feels astonishing at times and while I'm obviously not a fan of the racism featured in some of the stories, I feel like the stories that don't involve any bigotry are probably some of his best works. Either way, today we're taking a look at a game that features eldritch themes and is very much inspired by Lovecraft's works but that doesn't use words to describe its story. Today's review is about Elden: Path of the Forgotten.
Developer: Onerat Pty Ltd
Publisher: Neon Doctrine (formerly known as Another Indie)
Genre: Action, RPG, Adventure, Challenging, 2D, Eldritch
Release Date: July 9th, 2020
Reviewed on: PC
Available on: PC, Switch, PS4, Xbox One
Copy was sent by the publisher.
Elden is a 2D-Action-Adventure where you follow Elden who witnessed a ritual performed by his mother that dragged her into another world. Set on saving our mother, we follow her steps onto the Path of the Forgotten into a world filled with brutal enemies and a lot of combat. The game's art direction is inspired by 8-bit and 16-bit titles which looks amazing when it comes to bosses and some of the enemies but I feel like the world is lacking in some regards. There is a cathedral that looked stunning but all the other areas look somewhat bland. The first two areas feature a lot of the same colours and while I understand that pixel art is hard, I would have loved to see more texture in the ground and the vegetation.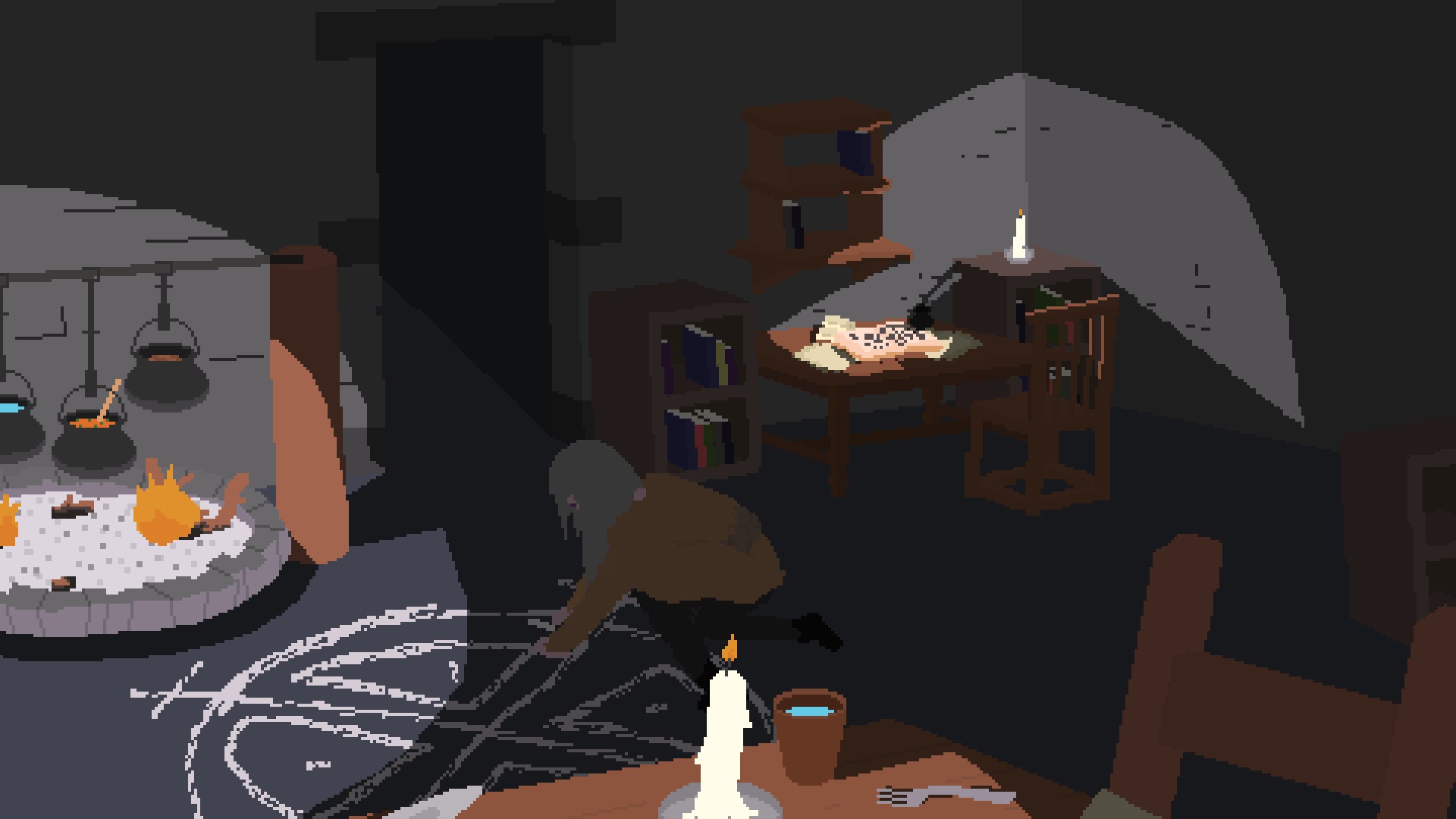 Moving onwards, I'd have to say that I love the ominous sounds and the enigmatic soundtrack that is befitting of an eldritch theme. You swing three different weapons: A sword, a spear and an axe that each excel in different areas. The sound design makes hits sound powerful and in a way satisfying… but some of the enemy sounds are a bit confusing at times and left me at a loss. Combat itself isn't groundbreaking or new. You have directional attacks with your weapons and can use spells to damage your foes. The game is rather punishing at times and while the combat system is somewhat average in itself, it was nice to see that strategy and timing are a lot more important than actually dishing out a lot of damage. You'll have to decide when to hit and who to hit while dodging enemy spells and kiting enemies. On top of that, you need to balance your mana pool and your stamina bar while keeping track of your health gauge. It's interesting in a way but some of the hits don't feel like they connect. Sure, when you hit an enemy, you hear it land and it damages the foes as seen in their health bars. When you hear it, it sounds good, but sometimes you don't really hear it. The different weapons work quite well against different enemies. The axe hits slow but hard while the spear gives you range at the cost of damage. You can hit rather fast with your spear while avoiding enemy attacks and poisonous slimes but more often than not you need to line up correctly and hit them while you can. Moving even a pixel downwards can already make the spear a lot harder to hit, which is a bit of a bummer. Meanwhile, the sword is the allrounder between all of these weapons allowing you to deliver decent swift strikes at the cost of range and stamina. Spamming it will leave you breathless, not allowing you to roll. You're also rather close to enemies and they may land hits on you, too.
Combat is hard and punishing, often setting you back countless times. There aren't many healing items and some of the items may have effects that you may only find out after using them a bunch of times. Since there are no item descriptions, a lot is left to your understanding. Trial and error are key here, I guess, but it often doesn't feel as rewarding as it should feel when you find something out and I would have liked some guidance in terms of that here and there.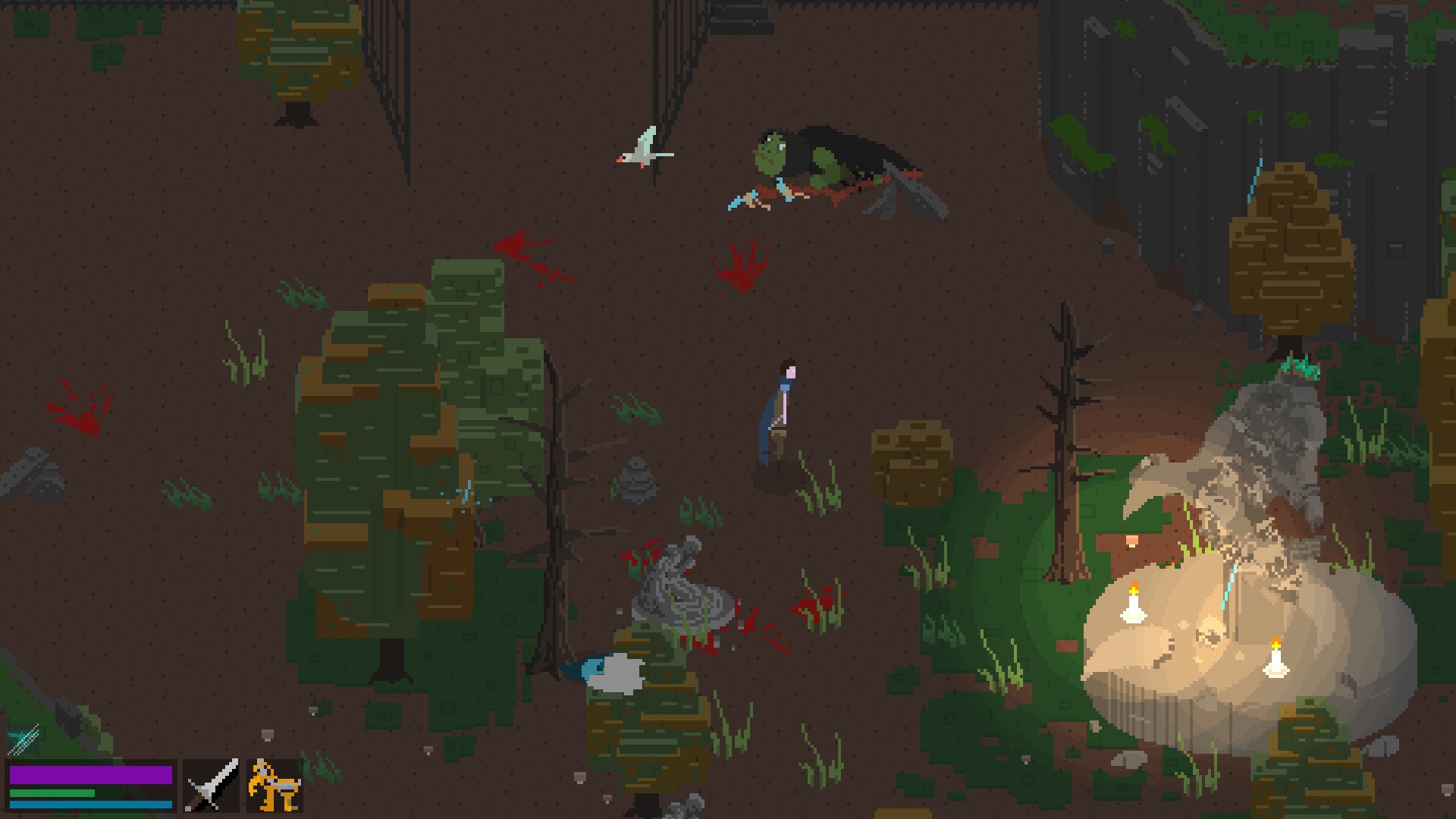 The lack of item description ties into what I was alluding to in the beginning: The world you entered features a different language and cryptic symbols that you cannot understand. More often than not you find yourself wondering what you're doing here and where you're exactly headed. What are these creatures? What does this switch do? What is going on here? Questions over questions and not too many answers. In an interview I had with the lead developer, he talked a bit about environmental storytelling and about how the player finds out about the story using drawings and pictures rather than words and letters and I personally find that Elden is doing a semi-good job at that. While it is a very neat concept and while the game tries very hard to do a good job at it, I find it hard to grasp the plot or the lore through the game as the game doesn't give me much here. I think to make this concept work, Elden: Path of the Forgotten should have added more statues with poses, more paintings, drawings and picture books to the world. The player can't learn a lot about the game unless there is something to learn from and so far I didn't find too much here.
My main issue with the game is the challenge level. Dying is frustrating as it sets you back a bunch. You don't really have a map so you may easily miss something or get lost in the world. The gameplay loop consists of fighting enemies, finding a switch or keys, opening a door and fighting a boss before heading to the next area… but it doesn't have many new enemies and it feels a bit lacking in a lot of regards like new mechanics. On top of that, the estimated game length is on the shorter side with 2-5 hours. I don't mind a good challenge in a game when it is rewarding to overcome the challenge. Elden doesn't give me that reward really, which was a bit of a letdown. And then there're the clunky controls that hurt you more than they actually feel good, which is the biggest issue with this game.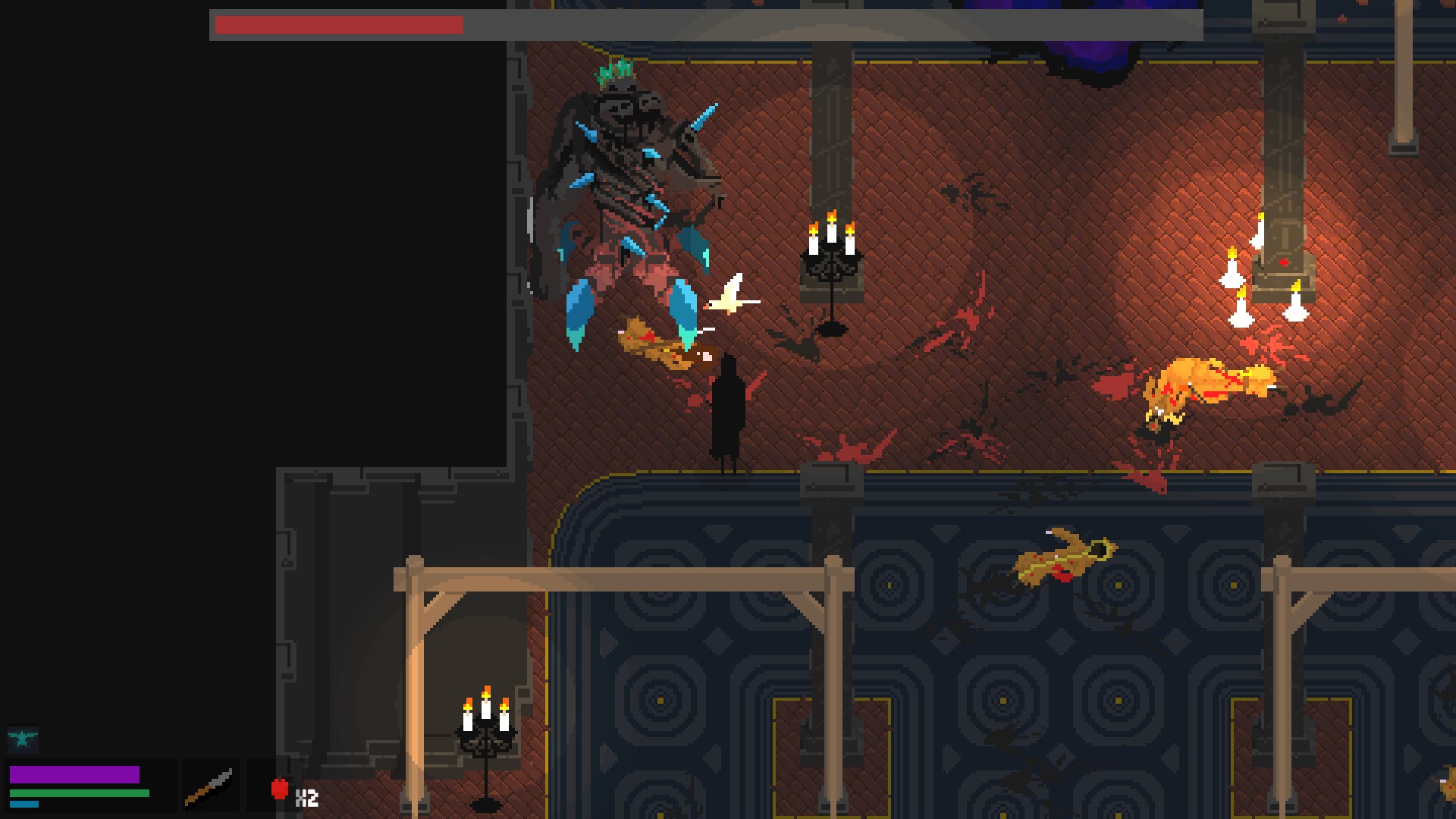 All in all, I'd like to recommend Elden: Path of the Forgotten but I can't since there is so much amiss here in terms of reward and satisfaction. The environments feel bland, the sound design confuses me, the controls and the hitboxes are your biggest enemy and overall, it is not my type of game. Hence, no recommendation here unless you're very into challenging and frustrating titles.
Cheers!
This post was first published on Indiecator by Dan Indiecator aka MagiWasTaken. If you like what you see here and want to see more, you can check me out on Twitch and YouTube as well.