Two years ago, I went to my first-ever GamesCom and while it was crowded and overwhelming, I did really enjoy it. I was able to talk to a bunch of different Indie Devs and I got to really enjoy doing some of my first-ever interviews with them, on top of checking out some Indie titles that have yet to come out or that were released in the last few years. Some of my highlights from back then included Ring of Pain, Sea Salt, Answer Knot, and Necrobarista. Due to the ongoing pandemic, last year's GamesCom was held digitally and I honestly missed my chance there to cover any of the news, mostly because I found the only convention there to be rather hard to navigate… and well, this year's GamesCom was basically just one big Livestream plastered with ads that I didn't really wanna bother watching but I snuck in during the Indie Section and skimmed through the rest for some news on Endless Dungeon… and well,… nothing. I didn't find any news on Endless Dungeon which is quite disappointing but on my search for that, I actually did spot a bunch of interesting games that I wanted to throw the spotlight on today! So, sit back, relax, and enjoy all sorts of Indie Goodness!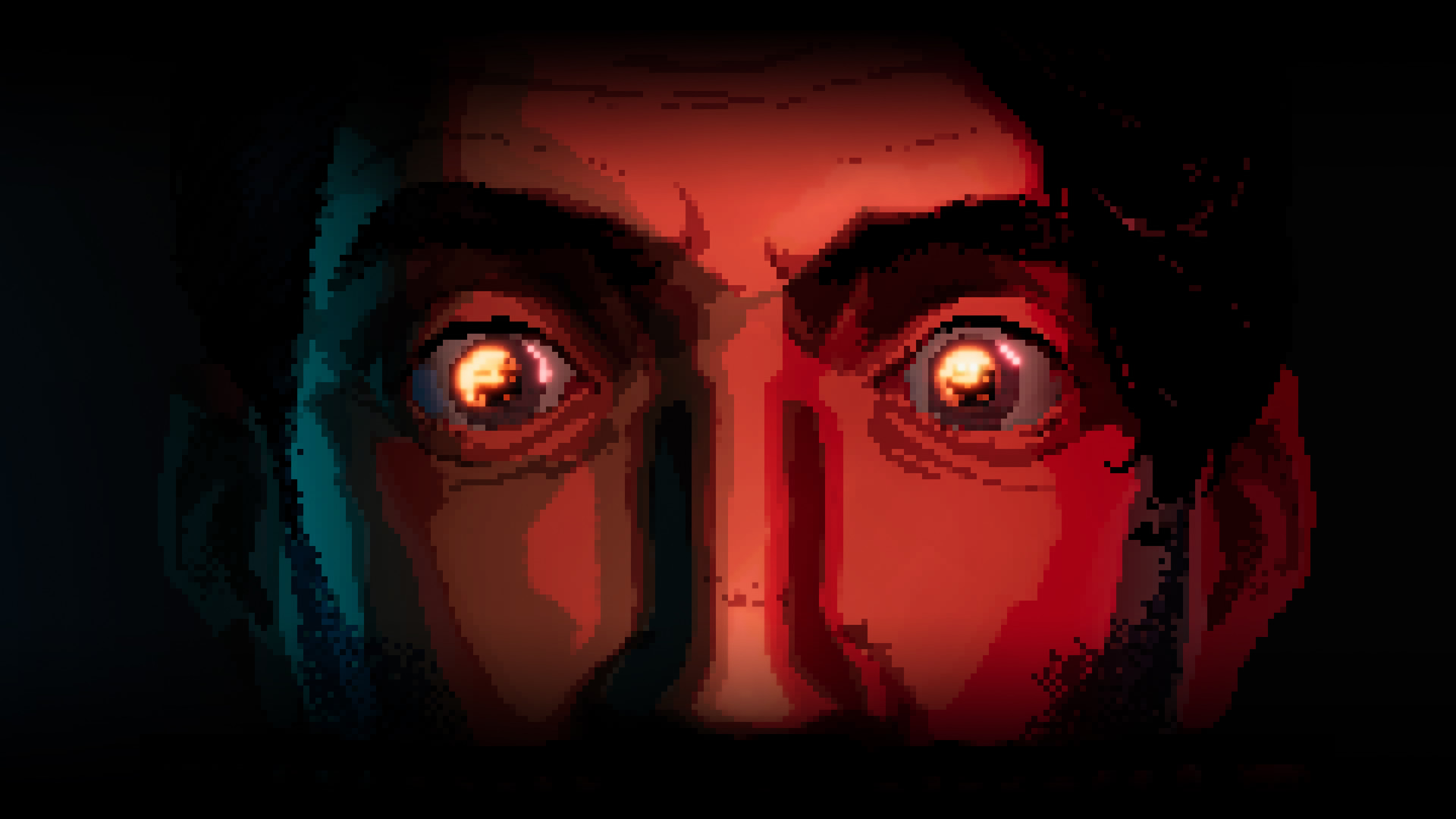 Replaced is a 2.5D sci-fi retro-futuristic action-platformer set in an alternative 1980's timeline where you play as "R.E.A.C.H.", an A.I. that was trapped inside a human body against its own will. You seem to be thrown into this situation and you're trying to adjust to human life in and around Pheonix-City but the trailer and information I found didn't really give me too much to hold on to. The Steam page has some interesting bits and pieces available, though, and honestly, a gritty and "complex" stylized cyberpunk atmosphere in an alternative past with a "deep engaging dystopian story" sounds pretty good to me but at the same time, it's the devs describing their own product this way and it nowadays feels like a buzzword to me when I see "complex", "engaging", or "deep" being used in this context. I'm definitely looking forward to seeing more about this game in the future though, especially as I'm loving the premise, art style and all of the different colours there!
Sifu's a Beat 'em Up game that kind of reminded me of Sleeping Dogs in a way? The combat seems fast-paced and the world looks rather colourful even if the premise is quite dark. In this game, you chase after the person that murdered your family as you fight your way through the streets, steadily mastering Kung-Fu techniques. The announcement trailer looks amazing with fluid combat, interesting finishers and combos, as well as a unique art style. Remains to be seen if there will be other gameplay trailers or the sorts for this one, though!
I know I suck at rhythm games *but* you can only get better if you play more of them and hey, look at that! It's a rhythm-based Looter Shooter called Soundfall that is coming out "once the volume hits 11". It's essentially a looter-shooter dungeon-crawler where you (and up to four friends) can fight together to defend the ancient world of Symphonbia from the evil forces of Discord… Play as a Guardian of Harmony and fight your way through the world to eradicate Discordians and restore Harmony to the environment. It looks quite colourful but fun with fast-paced music-based dungeon crawling action as well as lots of abilities and unique gear and weapon combinations for one of the five characters… and as with any rhythm-based game, the soundtrack is probably gonna be pretty rad, so that's what I'm looking forward to the most!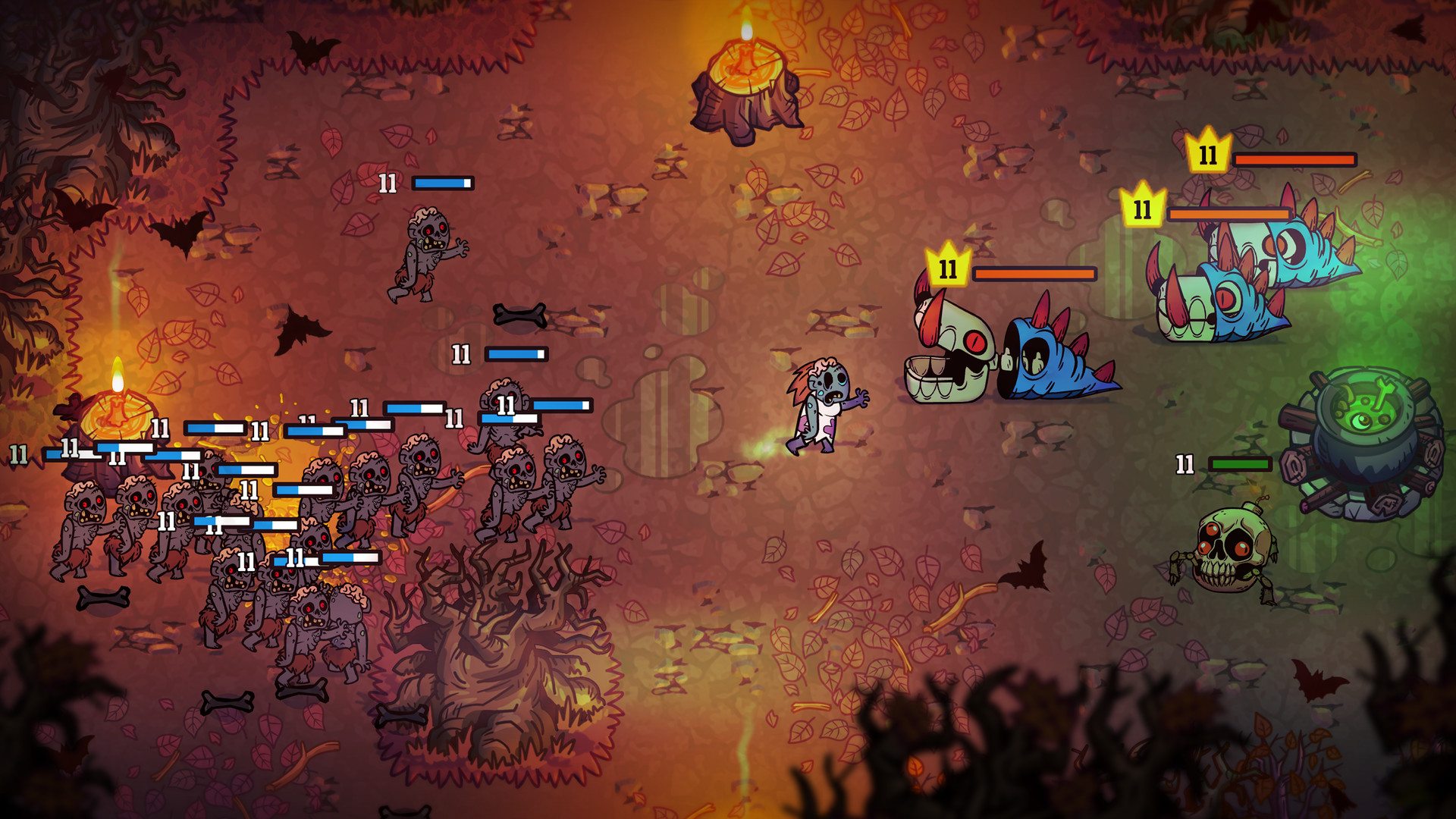 This game's coming out in Early 2022 but I really like the idea. Nobody Saves The World by the guys behind Guacamelee! is an action RPG filled with Magic and Shapeshifting Shenanigans and I'm really looking forward to getting my hands on this as it seems to take what makes MidBoss so great and as it turns it up a good notch more. You essentially are a shapeshifting nobody that can turn into horses, slugs, mice, dragons, and many many more forms and utilize different abilities, mixing them together and fighting yourself through a fantasy world! That combined with an adorable and unique art style, what looks like co-op, as well as DrinkBox Studios' usual humour could be a super interesting title overall! Quite excited about this one!
The GamesCom this year has been relatively weak but this game right here is quite probably my highlight of this year's event. Cult of the Lamb is a rather cute 2D Action Roguelite Dungeon Crawler where you start your own cult in a land of false prophets, building a loyal community of woodland worshippers and spreading your word to become the one true cult. I love the idea of cultists and Eldritch rituals and I think more games should explore it. This game? Seems to do a pretty good job at it. The combination of Roguelike-mechanics with Community Building, Dungeon Crawling and lots of cute interactions is something that I'm really looking forward to, especially as I'm a big roguelike fan. I quite honestly am really excited about this one as it's not only cult-themed but also an interesting twist on the roguelite-formula. I mean, I love Cultist Simulator for its themes, ideas, and slow-paced nature. Cult of the Lamb looks like a fast-paced game with similar themes and lots of carnage! The game's published Devolver Digital (who, as it seems, are on a roll publishing these great and unique titles) and developed by Massive Monster and it's going to come out in 2022!
But sadly that's about all, that I'll write about today. I still have a big list of other games that I'd like to talk about in tomorrow's post, mostly because it's getting quite late over here. Feel free to mention your highlights of this year's GamesCom below and tell me how you feel about Geoff hosting it yet again. Hope you enjoyed this post!
Cheers!
This post is part of the Blaugust 2021 event. For more information on that, check out this post!
This post was first published on Indiecator by Dan Indiecator aka MagiWasTaken. If you like what you see here and want to see more, you can check me out on Twitch and YouTube as well.