So, yesterday, I was talking about my highlights of the GamesCom 2021… and some real gems are coming out, actually, that I haven't covered yet in yesterday's post and that I'll cover today! It's a bummer that I didn't get to hear any news about Endless Dungeon even though I saw it displayed on the website… but at the same time, my frustration is relatively low overall thanks to all the other announcements! Anyway, sit back, relax and have some fun with lots of Indies right here!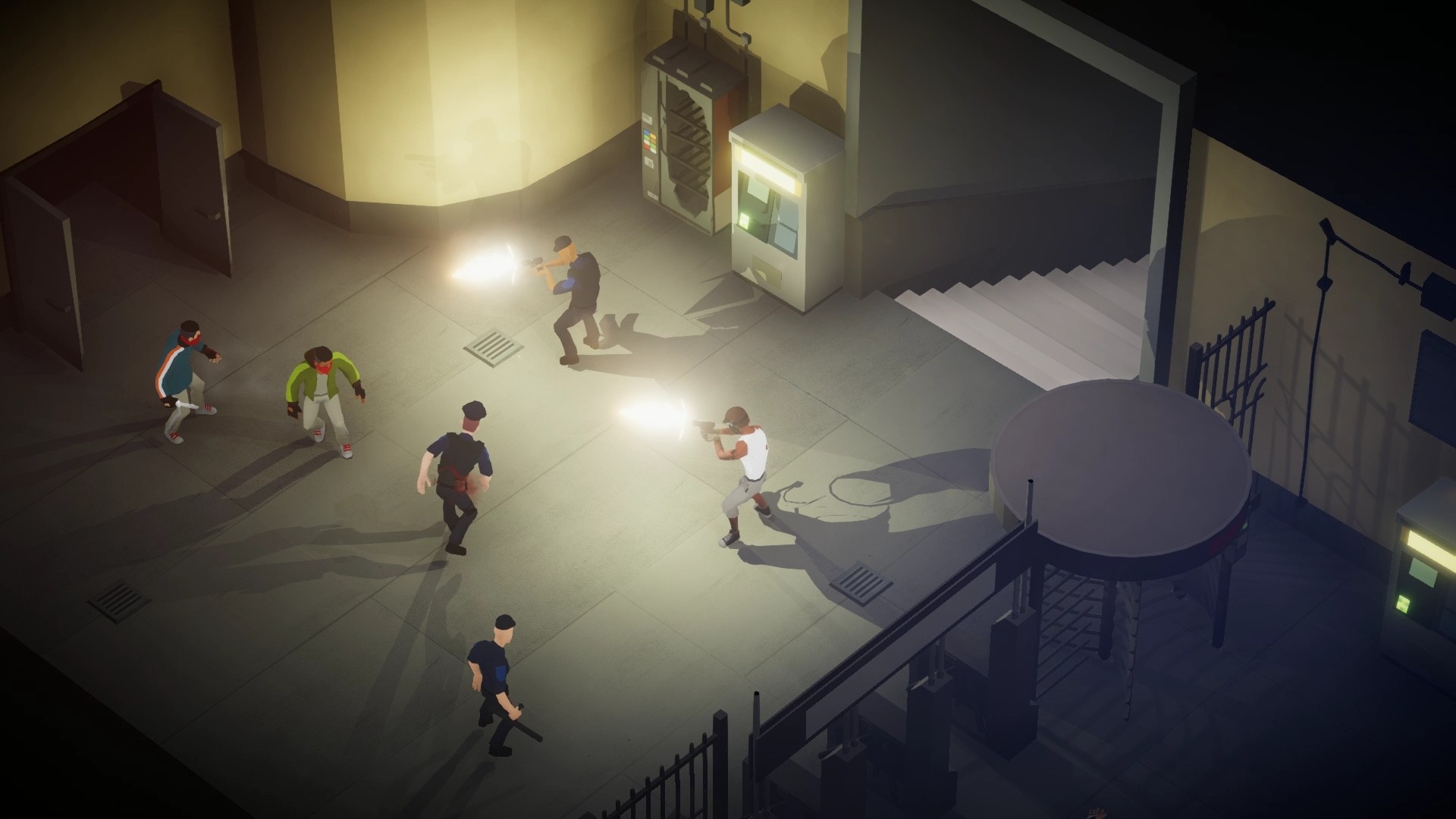 I don't know much about it but it certainly looks cool with lots of fast-paced motion-captured combat, interesting characters, interactable environments, as well as some good-old old-school brawling! Could be fun? I'm not the biggest fan of the isometric 3D approach but maybe the game's gonna be great especially because of that? Who knows? I love how at one point in the announcement trailer you can just see a train coming and it runs over some enemies… and I'm a huge fan of environmental gimmicks like that, so that's quite lovely!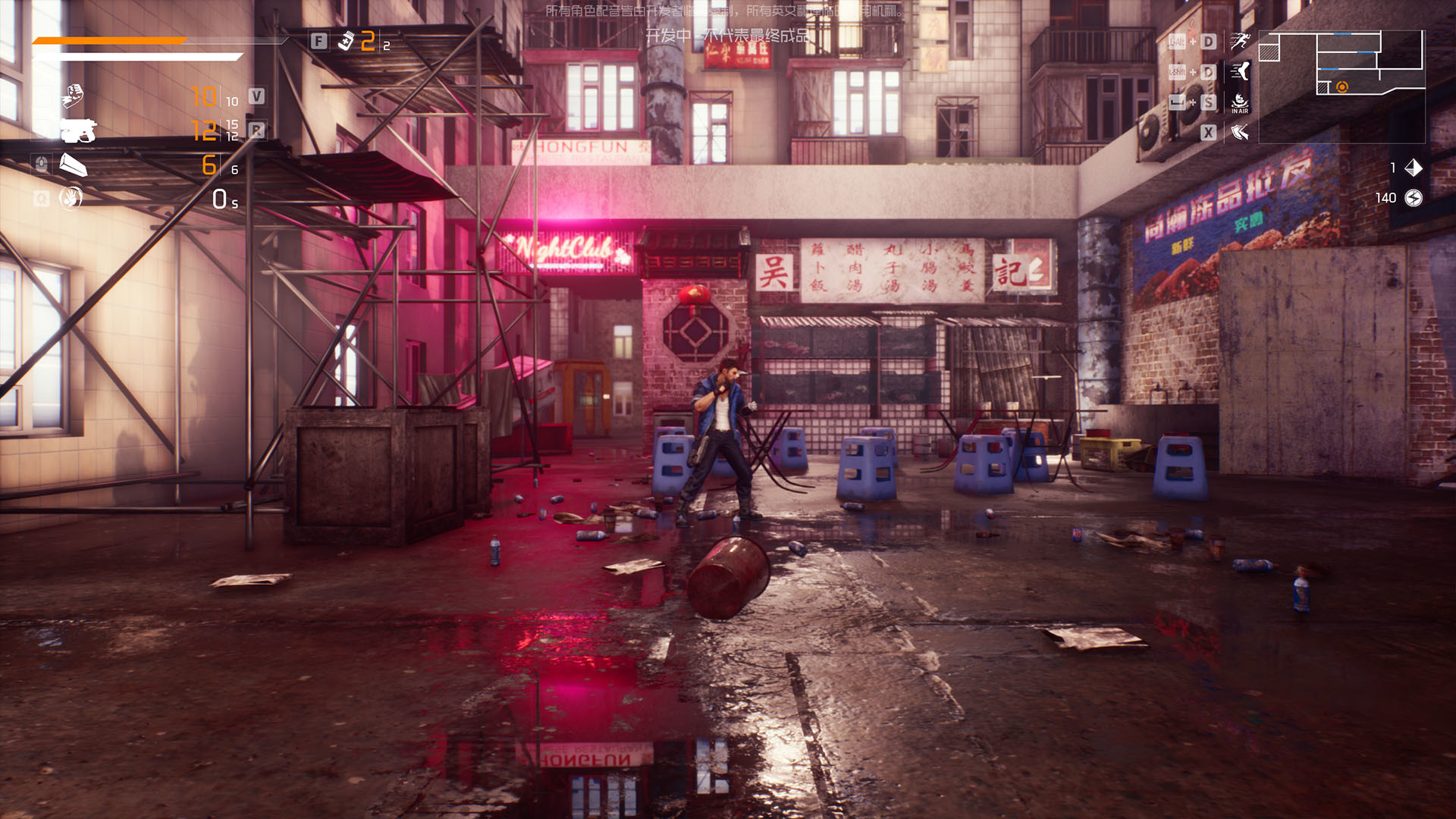 I actually had my eyes on this title before the GamesCom already as it looked incredibly interesting. Loopmancer is a 3D roguevania title with action and platforming elements. The graphics look realistic and the story is intriguing. You step into the role of a detective that came back to life after an unexpected death. Now you have to battle your way through a futuristic city of the east, all in an attempt to escape this death loop. As I love roguelike titles, especially with Metroidvania elements á la Dead Cells, I'm really intrigued by this title!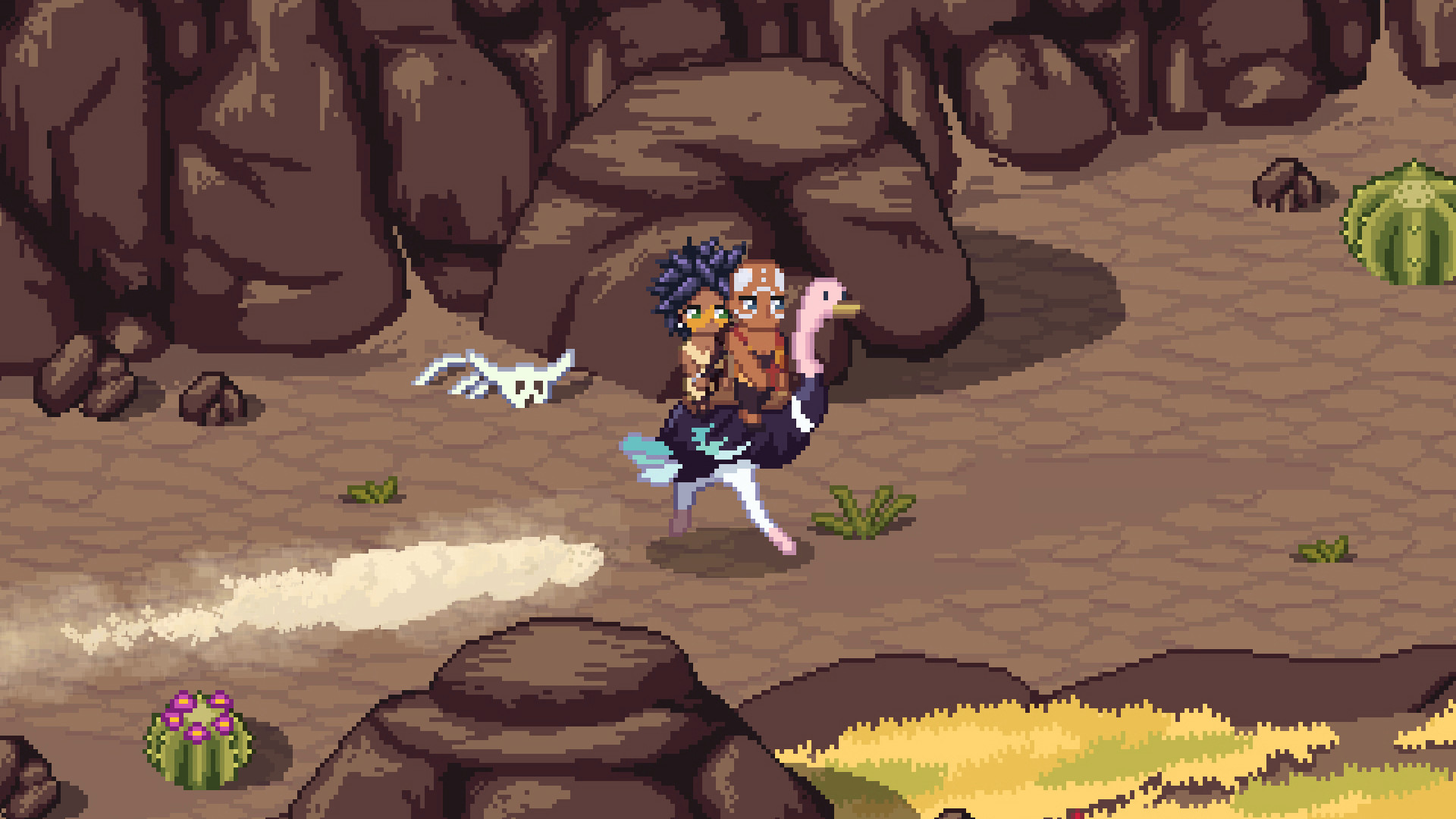 This one's another Life Sim/Sandbox game where you build up a community, domesticate crops, befriend animals, and contribute to the growth of your village. Roots of Pacha takes games like Stardew Valley and Harvest Moon to the beginnings of human civilisation and lets you play around alone or with friends in the Stone Age! The art style is adorable and oh, hey, it's published by Crytivo!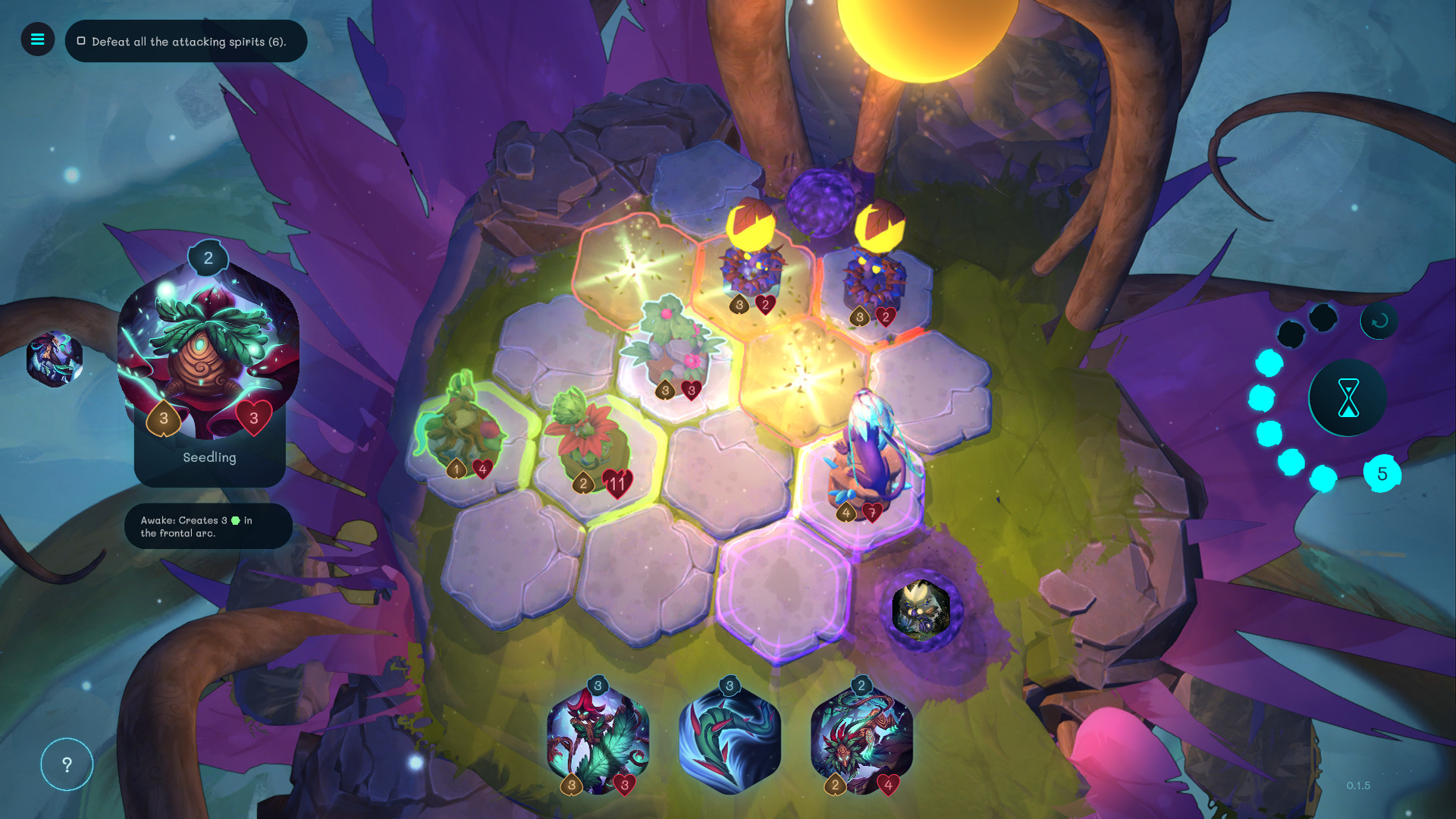 Oaken is a tactical turn-based roguelike with deck management and 3D figurines. You explore the world of the Great Oak, gather perks and allies, learn to use the positioning and rotation for your advantage, and upgrade your cards – all to restore the Oak's Song. The loss of the Oak's Song basically caused a lot of troublesome events that may destroy the Great Oak, so you basically have to save your realm in a mission akin to the mission of the Bonebreaker in Monster Train. The idea to bring in rotation and positioning as important mechanics on hexagonal tiles is quite interesting. I mean, Slay the Spire inspired the genre quite a lot. Monster Train added Verticality to it. Oaken adds these tiles and you have to rotate your units to unlock their full potential. And to top it all of, it looks adorable and I love the Celtic influences, similar to the ones in Clan O'Conall!
Dream Cycle is a game that I haven't heard about at all yet and well, it looks interesting. I got a bit nostalgic from it as the title naturally reminded me of Dreamfall but it's probably not all that similar to it. You play as arcane apprentice Morgan Carter who's trapped in a cursed alternate dimension and you have to embark on a quest to save both your soul and the shattered Dreamlands. You use stealth, spells, and weapons to defeat enemies and purge the corruption while exploring thousands of shards of this ever-expanding action adventure. I'm a huge fan of Raw Fury as a publisher and at this point, Raw Fury has this Annapurna Interactive "Status" to me where everything they publish is great. This one's gonna come out soon in Early Access which makes sense as the world is supposed to expand as you play it. A key feature of it is "infinite adventure" with non-static gameplay. Dream Cycle, which is btw developed by the original Lara Croft designer, uses a computer-generated world that is MASSIVE from what I understood. As you traverse the world, you enter new realms and can explore even bigger worlds with more and more adventures… so that sounds quite incredible. I'm quite excited about this and hope that this one works out as it not only looks stunning but it also seems quite promising!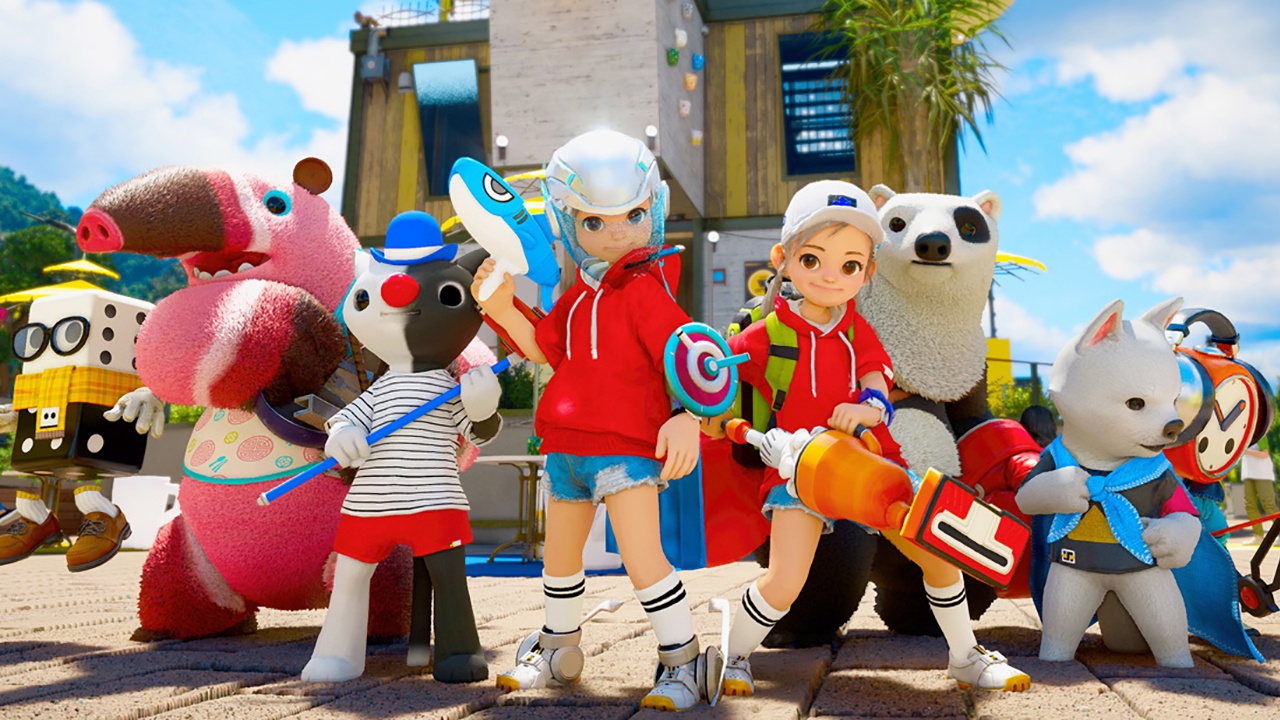 DokeV was originally marketed as a pokémon-like MMO but apparently, it's "just" an Open-World pokémon-like game. I don't know much about the game but you apparently traverse the lands as a child and train up monsters to fight after monsters? Something like that? The game looks fun with lots of ways to traverse the world from bicycles to skateboards to hoverboards and other things. The so-called "Dokebi" are monsters that kind of look like realistic pokémon. From cat-wizards to bears with boxing gloves, there are a lot of different creatures. The lead developer explained that one of his key motivations to create the game was to make something that a parent could play with their child. He also wanted to make the game feel similar to things one already knows, on top of making it easy to get into while also creating a world that feels realistic with many influences from Korean culture. While I'm not too much of a fan of playing a child in games, I'm kind of looking forward to this game regardless. I don't think that not being able to add a beard to my character is gonna be too much of a biggie for me personally. I'm a tad nervous about approaching another game by Pearl Abyss in a way but at the same time, I'd like to believe that this one's gonna be quite good. We'll see!
Dolmen is a terrifying action-adventure with Souls-like elements to it that explores Cosmic Horror themes in a futuristic setting. The store page doesn't actually explain much about the story itself but apparently, you're on a mission to bring back samples of crystals, so-called "Dolmen". Succeed and you can interact with different realities and revolutionise space exploration… If you don't succeed, your timeline will be erased (whatever that's supposed to mean). So, I'm kind of looking forward to ominous space-time-shenanigans and stuff, story-wise, but what's going to be more interesting is the dynamic combat where you're growing stronger with each battle. You can switch natively between melee and ranged combat and have to manage the energy you use as ammo wisely or else you may not be able to empower your abilities using "Energy Mode". Looking forward to this one!
That's about it from the release radar today. There are actually a lot of demos available on Steam right now as well, though, so I may cover some of those in the next few days. Some of those have been available for a few weeks already but others I haven't seen at all yet. Really looking forward to covering some more Indies soon! :) How did you like this year's GamesCom? Were you disappointed or did you like it? I only checked the Indie section and skimmed through some of the other stuff but are there any cool games out there that I may like that I haven't seen at all yet? Let me know!
Cheers!
This post is part of the Blaugust 2021 event. For more information on that, check out this post!
This post was first published on Indiecator by Dan Indiecator aka MagiWasTaken. If you like what you see here and want to see more, you can check me out on Twitch and YouTube as well. If you find this post on a website other than Indiecator.org, please write an e-mail to me. Thank you!