Sometimes you stumble across little games but based on the price tag, you end up brushing them off as "probably a scam". Especially when the graphics don't look incredible or when there aren't too many reviews, you end up shrugging at it and scrolling on… but today, I actually found another simulation/puzzle game in the vein of Mini Metro and other titles in the genre, which is why I'm reviewing a cute little title called Freeways today!
Developer: Captain Games
Publisher: Captain Games
Genre: Simulation, Indie, Puzzle, Traffic
Release Date: October 1st, 2017
Reviewed on: PC
Available on: PC, Mobile
Copy was purchased.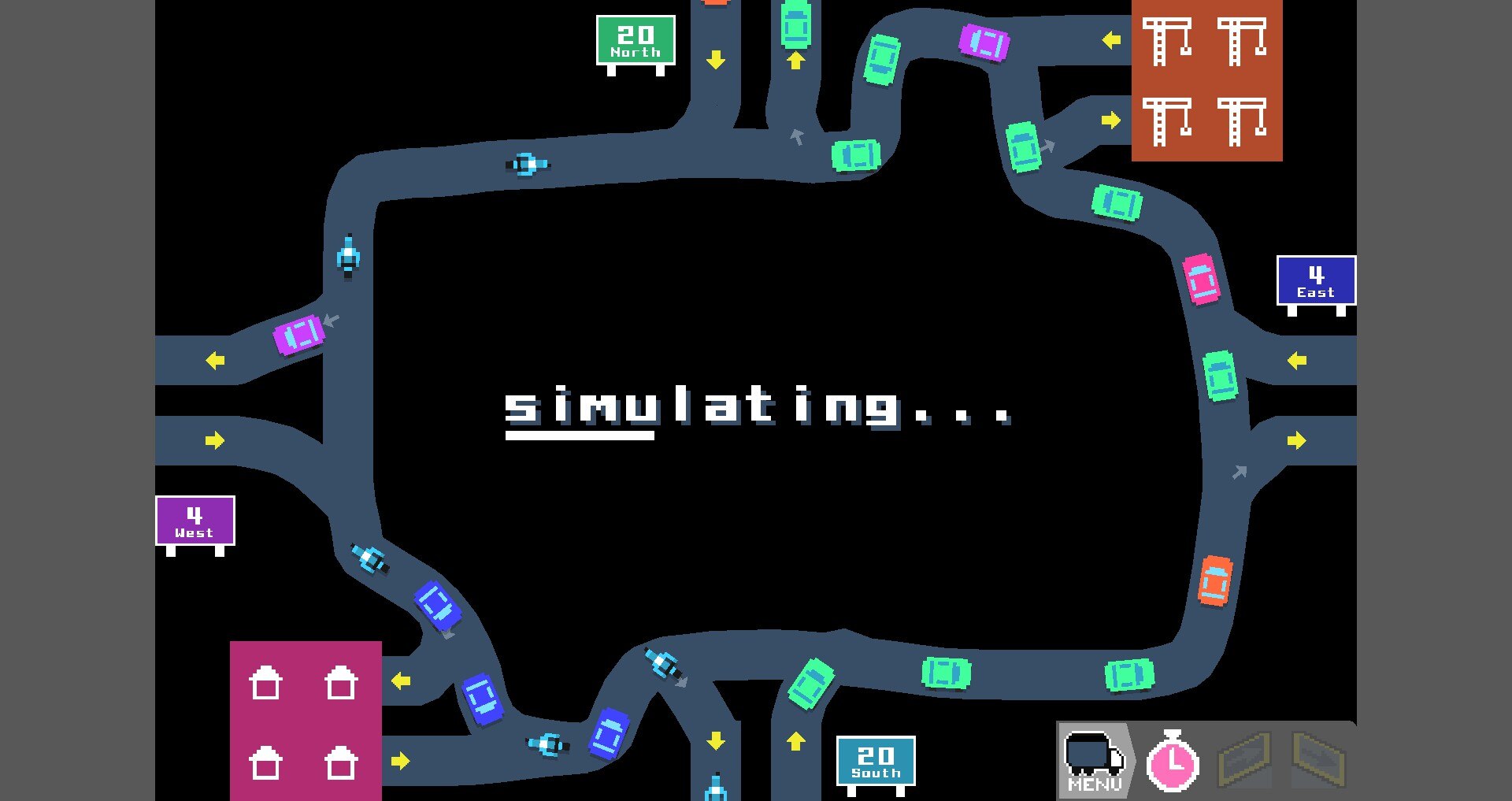 The developer, Captain Games, believes in the future of autonomous driving and hence created an algorithm that basically simulates car traffic. Your job here is to link up highways and create freeway interchanges to increase efficiency as much as possible. The important bit here, however, is that every level is connected and that you only have a finite amount of concrete available. At first, you're obviously presented with easier levels. By clicking on the red sign, you'll see where traffic needs to go and you kind of end up winging it by creating a crossroad or a roundabout. In fact, most of these early levels are possible thanks to roundabouts because roundabouts are amazing! Duh! But eventually, you end up hitting a road resulting in you having to prioritize what roads have more traffic and hence need to be passed faster and what roads will have to go the long way. Similarly, you'll need to manage three different layers of roads while also bypassing terrain and other objects such as houses, trees and billboards.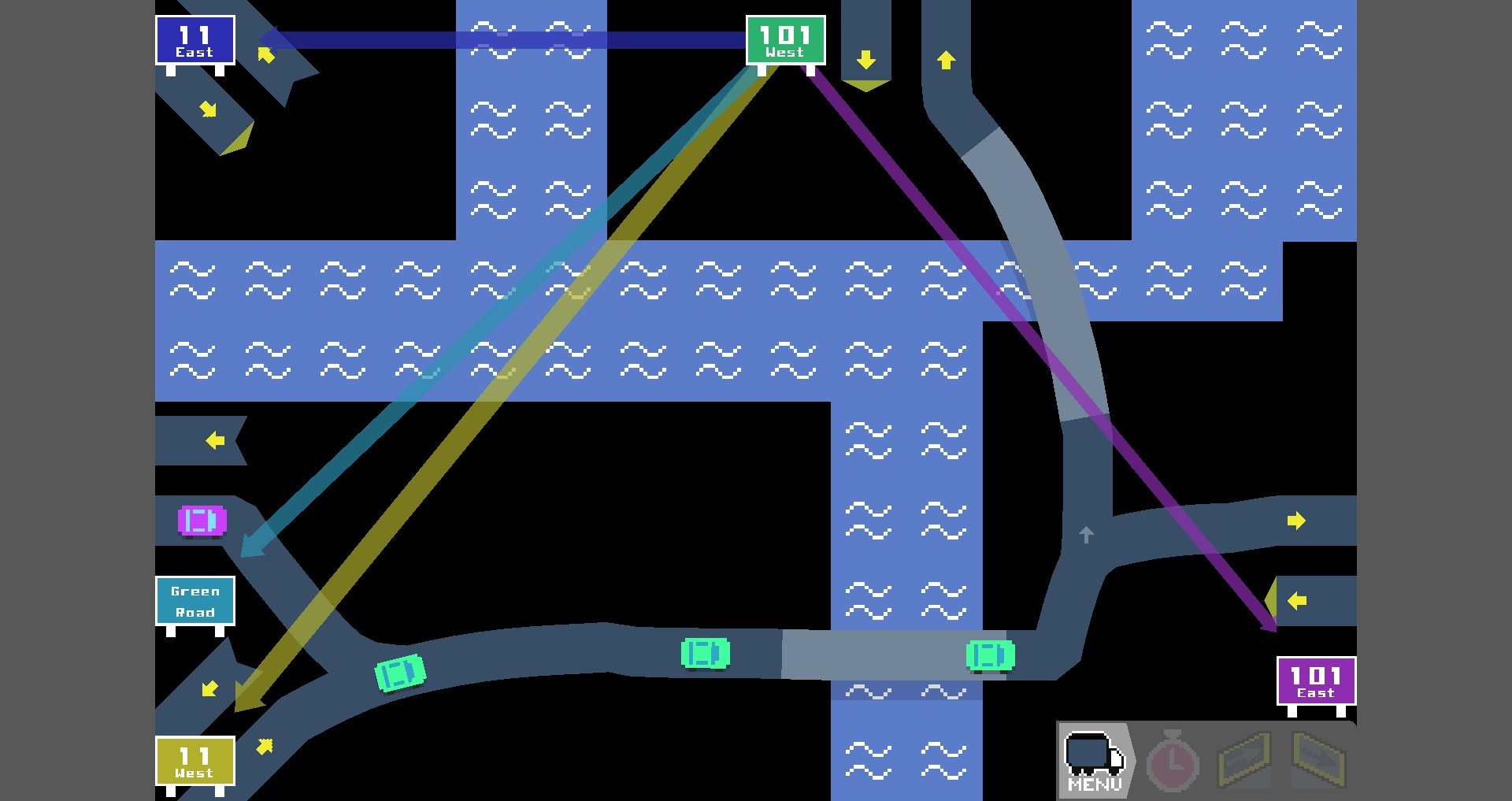 The premise is simple but the game can feel a bit hard to master. To keep you motivated, you sometimes earn a fact about roads by creating an interesting intersection that exists in real life. Ever get stuck somewhere? Try stuff out until it works out. The only way to "lose" is when your city ends up jammed once you simulate it. The simulation itself is satisfying but I also found it somewhat rewarding to find those road facts, which was quite amazing honestly. I mean, it's not really all that cool but I personally found it amazing that someone would think of something like that and honestly, I was positively surprised.
The best part about Freeways is probably that it has over 80 levels that are interconnected and that you can optimise until everything goes smoothly! It's easy to learn, hard to master. My only issues with the game are that you have no music and that you cannot delete roads unless you delete everything on a level. This can be annoying but you kinda get used to it. The price certainly makes up for it and I noticed that even though it is relatively simple, I personally have gotten more than sucked into the formula, making this quite the easy recommendation!
Cheers!
This post was first published on Indiecator by Dan Indiecator aka MagiWasTaken. If you like what you see here and want to see more, you can check me out on Twitch and YouTube as well. If you find this post on a website other than Indiecator.org, please write an e-mail to me. Thank you!