There shouldn't be too much to say of this one – and yet, I'll have to write 1030 words about this topic because Humble Choice has been pretty hit or miss as of late. Yes, they did increase the value overall while reducing the number of choices… but weirdly enough, it's not much of a choice. It's either "take it" or "leave it" but no in-between. I'd love more "choice" because that's the brand. Other people have expressed in the communities that I'm a part of that that they're sick of pausing non-stop or that it's another month they don't like. Meanwhile, I'm here and I find it honestly not too bad, personally. If it's not your cup of tea, you'll pause it. If it is your cup of tea, you'll take it. It's a matter of who you have tea with really and Choice doesn't seem to pander to one specific crowd with these. There's weirdly a good variety of games in these instead of creating great months for certain crowds and other months for other crowds, akin to bundles.
| Rank | Game | Developer | Genres |
| --- | --- | --- | --- |
| 1 | If Found… | Dreamfeel | Indie, Visual Novel, Adventure |
| 2 | Genesis Noir | Feral Cat Den | Indie, Exploration, Point & Click, Noir |
| 3 | Planet Zoo | Frontier Developments | Strategy, Simulation, Management, Sandbox |
| 4 | Surviving the Aftermath | Iceflake Studios | Strategy, Simulation, Post-Apocalyptic, City-Builder |
| 5 | Embr | Muse Games | Indie, Action, Simulation, Strategy, Co-Op |
| 6 | Spellcaster University | Sneaky Yak Studio | Indie, Strategy, Simulation, Fantasy, Management |
| 6 | Command & Conquer: Remastered Collection | Petroglyph, Lemon Sky Studios | RTS, Strategy, Retro? |
| 8 | Spongebob Squarepants: Battle for Bikini Bottom – Rehydrated | Purple Lamp | 3D Platformer, Adventure |
So, when it comes to ranking these, my placement of Planet Zoo, arguably the headliner of this month's Choice, may ruffle your feathers. It may grind your gears. It may even flick your light switch. But hear me out: I don't care. In my opinion, Planet Zoo is probably a very great game – as I've seen countless times on Margin's streams. But my issue is that I own too many games like it, including Jurassic Park Evolution and other management titles… I even still have my physical copy of Zoo Tycoon: Complete Edition from my tenth birthday over here… So, I probably won't play it anytime soon and it's probably not what I am in the mood for at the moment. Does that make sense?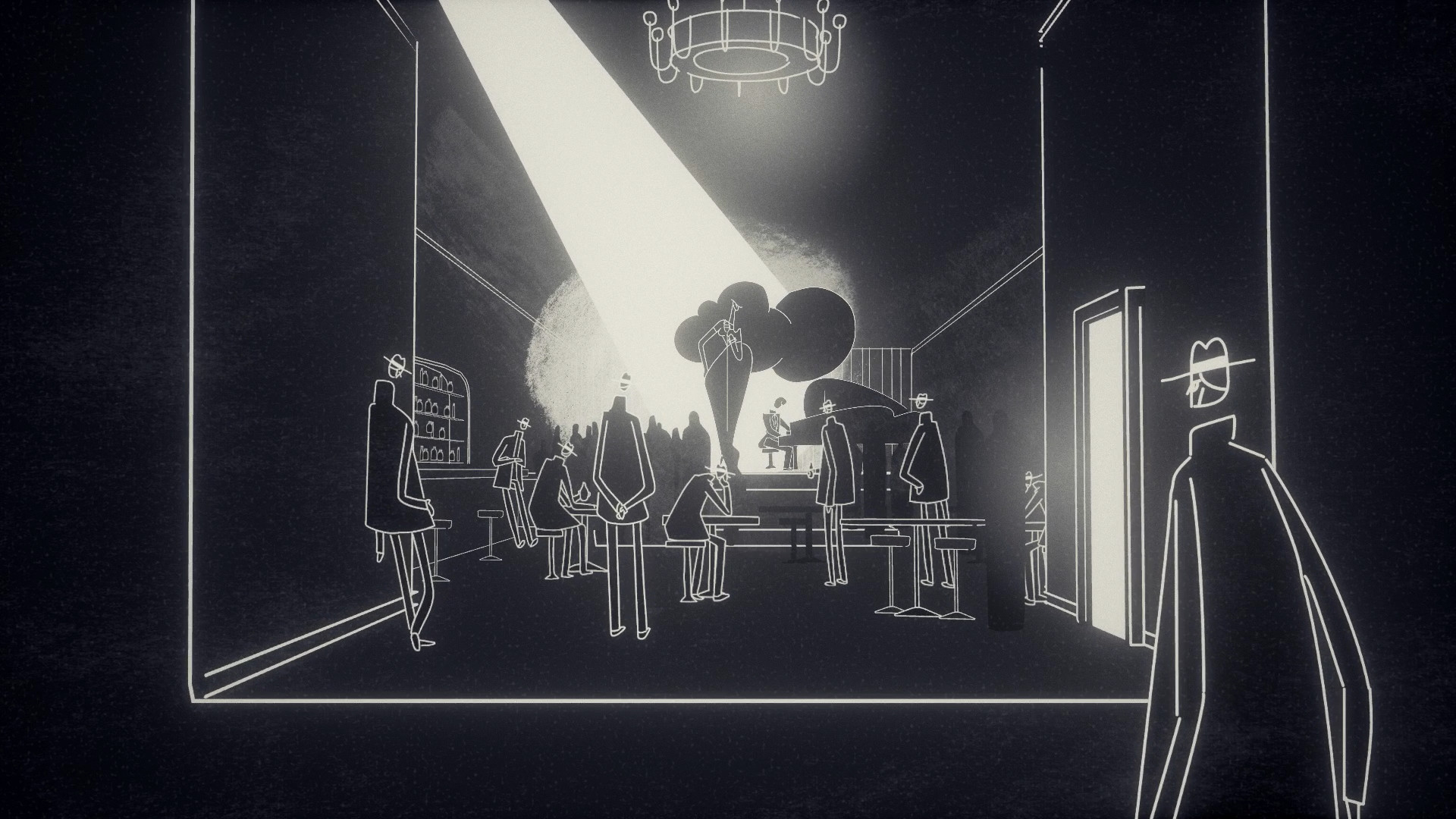 Look, Planet Zoo is great. It's just that I'm more excited about finally owning Genesis Noir AND If Found… because those are also very great games that have spent ages on my wishlist. I even was thinking about getting If Found… last week, actually, but I'm glad I waited. If Found… is a journey about connecting to people, coming out, going home and even "erasing anything". I heard great things about it, the art style is lovely, and the topics are rough, but I'm all for it, especially as someone who hasn't come out to their family. I'm not the biggest VN fan but If Found… is something I've been excited about for quite some time now. Meanwhile, Genesis Noir is a noir Point & Click adventure game about destroying creation and saving your love. It's wild if you read the synopsis but I heard that it's great if you go into it without knowing anything.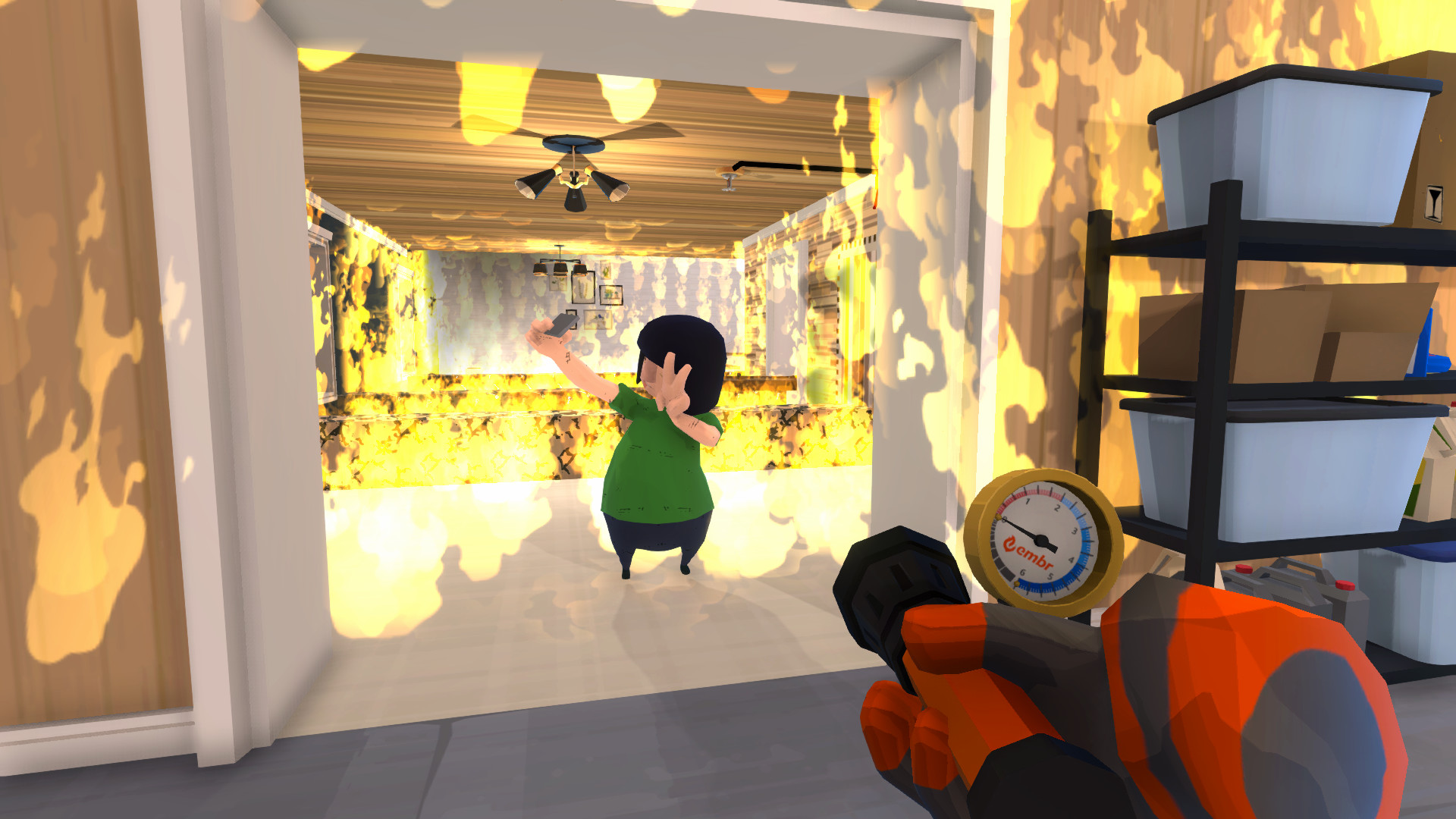 While I arguably also own too many games like Surviving the Aftermath, I am quite interested still in seeing how humans survive in a post-apocalyptic world and how far I can get my colony there. I like City Builders and Colony Sims a lot, so this one's a no-brainer really as to whether or not I should pick it (not that I have a choice, haha). Furthermore, I'm surprised that it's already on Humble Choice after only having fully been released in November 2021. I've been excited about this as it's published by Paradox as well, which is great. Meanwhile, Embr has been on my radar for quite some time and I wanted to review it once I own it, so I pushed it back a lot… It's this Firefighting Sim where you fight fires and it's a sim… and uh,… it's co-op but you can play alone and break doors to save people and fight fires and stuff… also you need to survive the rivals that will try to kill you as you fight the… uh… fires. — Look it's cute and interesting. Leave me alone.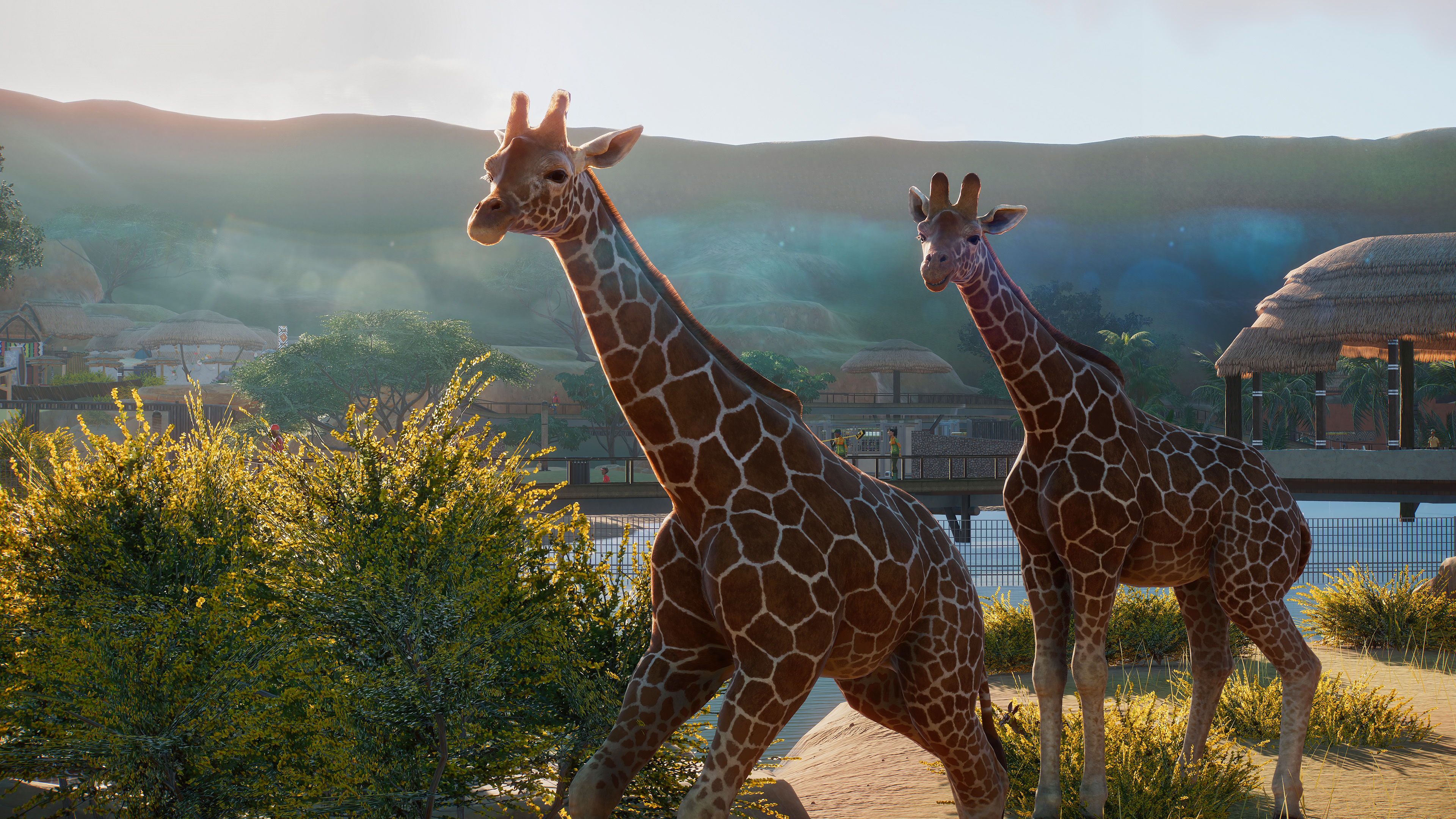 Spellcaster University sounds like something I'd love but I ended up giving it to Jaedia who is pausing this month and she's a cool person, so check her out. She may possibly write about this game. Command & Conquer, on the other hand, is probably on the same level hype-wise. It's gonna be nostalgic because I own a physical copy of it from 201X and really enjoyed it… not the complete edition but just one of the games and I'm looking forward to playing this RTS series, although that will have to wait until I played through the Starcraft 2 campaigns again… because those are great. And well, at last, I'm just not the target demographic for a Spongebob Squarepants game. I don't know what to make of it. Maybe I'll play it although I'll most likely give it to my brothers or something, not that they're the target demographic. Funfact here since I don't really have much else to say about SpongeBob: The German name for "SpongeBob SquarePants" is "SpongeBob Schwammkopf" which translates to "SpongeBob Spongehead". Isn't that fascinating? I'd imagine that "Quadrathosen" didn't have quite the ring to it that "Schwammkopf" has.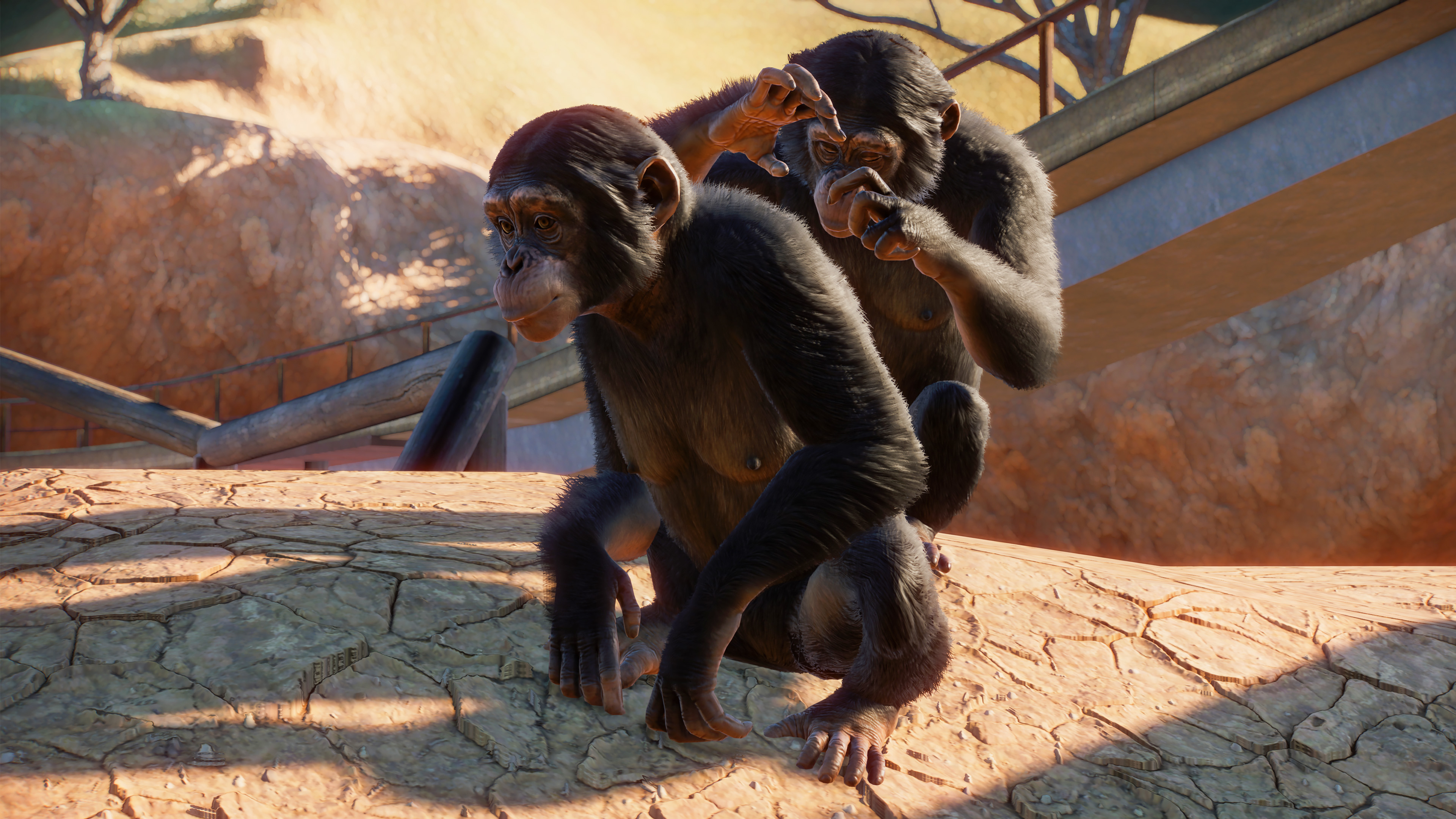 Anyway, uhm, there are a lot of good titles in here and I highly recommend If Found… and Genesis Noir, as well as Planet Zoo, and the other titles. I mean, if you're not into RTS or Management games or if you're not too into good stories… or if you're a TERF, then this month may not be too great for you. If you're a TERF, btw, stop reading my blog. Anyway, uhm, there are lots of good games here and they may not be everyone's cup of tea, but they are for me. I like them. Hence, I took this choice. How about you?
This post was first published on Indiecator by Dan Indiecator aka MagiWasTaken. If you like what you see here and want to see more, you can check me out on Twitch and YouTube as well. If you find this post on a website other than Indiecator.org, please write an e-mail to me. Thank you!