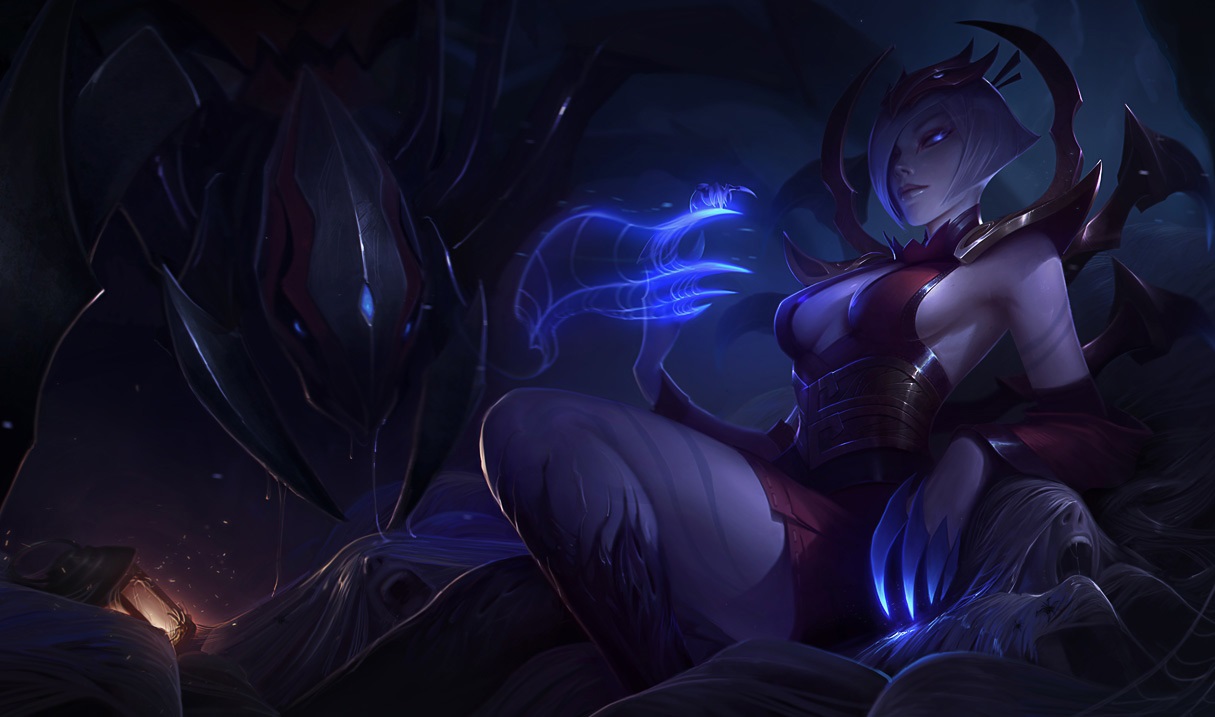 Well, hello there, everyone!
Today we're talking about my arachnophobia. I'm scared of spiders. Being quite tall and all that doesn't make it better, but a lot funnier for other people seeing me get scared by a thing that probably isn't even out to kill me. I just hate them. It's mostly due to the fact that some of them get so insanely huge while some others suddenly move super fast. What I hate most about them is the fact that they seem to vanish like ninjas whenever I look away for a second! When I know where they are, it's alright, when they aren't too big.. but when I don't, I get freaked out and have to resist trying to burn my house down.
Anyways, I didn't want to just admit my angst of things that may crawl into my mouth while I'm sleeping. No, I wanted to tell you about video games and spiders and what I hate about those games.
Well, in most RPGs and MMOs there's those typical mobs like Slimes…and Wolves…and spiders! Like, wtf? Why does it have to be spiders? And why are they so big all the time? When I started playing Skyrim, there was this huge spider that I was really disgusted by! But a while I got used to it and found it kind of…cute. I don't know. Especially after it died. Then, after it died, I used my necromancy-skill to revive it as a companion! I mean, what harm is a spider going to be if it just kills other spiders for me,…right?
Well, that's where I'm wrong, because that fucking spider crawled to me and followed me everywhere. It wasn't just a spider-boss anymore either. It was a zombie-spider-boss-companion that followed me to wherever I went. And the faster you ran, the faster it followed, making it a lot more scary. Once you stop, it runs past you and may even go through you, letting you see those legs, that butt and it's zombie-spider-queen-boss-monstrosity of a head up close! I don't know why I revived it in the first place when I was able to kill other spiders without problem. I probably just wanted to find out if that works. Luckily, the spell ran out after a while and the monstrosity I created has vanished into dust and ashes.
There's also "Elise" in League of Legends. When I first played her (wanted to try her out), I got so disgusted by her that I ended up going AFK. It was my first time that I'd ever go AFK while in a round of LoL but it was worth the reports I got since I didn't have to stare at a champion that can transform into a fucking spider. Apparently the lead designer of Elise was also quite scared of spiders and just signed off the champion without looking at her. After a while I got used to her, it's just still kind of annoying to play as her. Against her? No problem, just kill it with fire. As her? Not so much.
There are quite a few other games that have fucking spiders in them but it never was as disgusting as in Skyrim, in my opinion…. And then there's Satisfactory. It's a cool game that I haven't played at all and that I don't even own because it's on Epic Games and I'm boycotting that for some reasons, but I've seen people play it and it looks like fun.. BUT there's small spider creatures in there that move really fast as well and you're actually able to deal with them by simply turning on "arachnophobia mode" where it replaces all of those creepy spider-thingies with Cat-sprites! Static cat sprites! It's great! I love it! Please add that to every game! There's probably a mod like that for Skyrim. May need to check that out!
Are there any things that you get scared by in video games? And how did you like this post here? Let me know in the comments if you don't mind :)
Anyways, cheers!
This post is part of a contest/challenge called Blaugust! The goal is to post as much as possible and participants are awarded different prizes depending on the goal they achieved. My aim is to post on all 31 days of August and if you'd like to know more about this "event", you should check this post out.