Nine years ago, Sona, The Maven Of The Strings, got introduced to League of Legends, which is why I'm showcasing her in today's (well, technically yesterday's) post!
Thanks to my studies taking up a lot of time, I wasn't able to finish yesterday's post in time, which is why we're taking a look at Sona in today's post!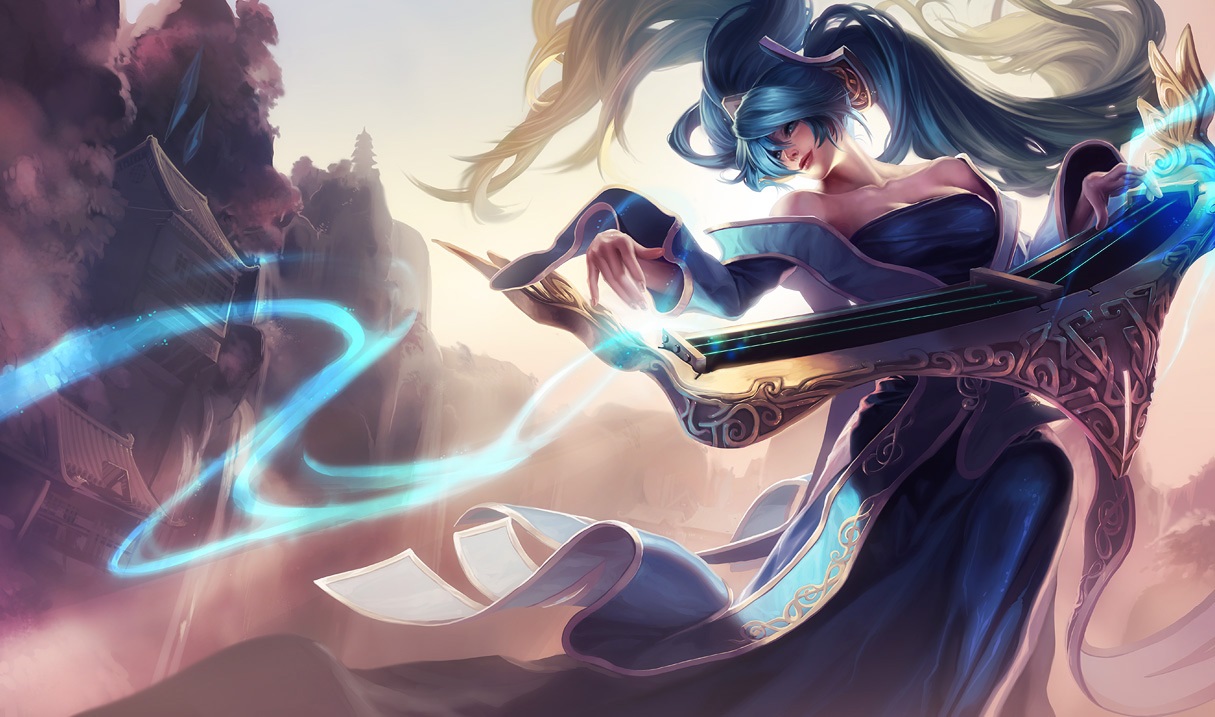 Lore
As an infant, Sona was found abandoned on the doorstep of an Ionian adoption house, nestled atop an ancient instrument in an exquisite case of unknown origins. Being unusually quiet and content, the caretakers thought that she'd be adopted rather fast, but what came across as good behaviour was actually her inability to talk or make any sounds at all. Hence, she stayed in the orphanage until her late teens where she had to watch in silence as potential new parents walked off without her.
During that time, the caretakers tried to sell off her instrument to collectors of all sorts but for some mysterious reason they either brought it back to the orphanage or it showed up at their doorstep in no time after its disappearance.
Sometime later, the Demacian woman Lestara Buvelle learned of the instrument and embarked to Ionia and sought the orphanage. After seeing the instrument, Lestara adopted Sona immediately and left a generous donation at the orphanage.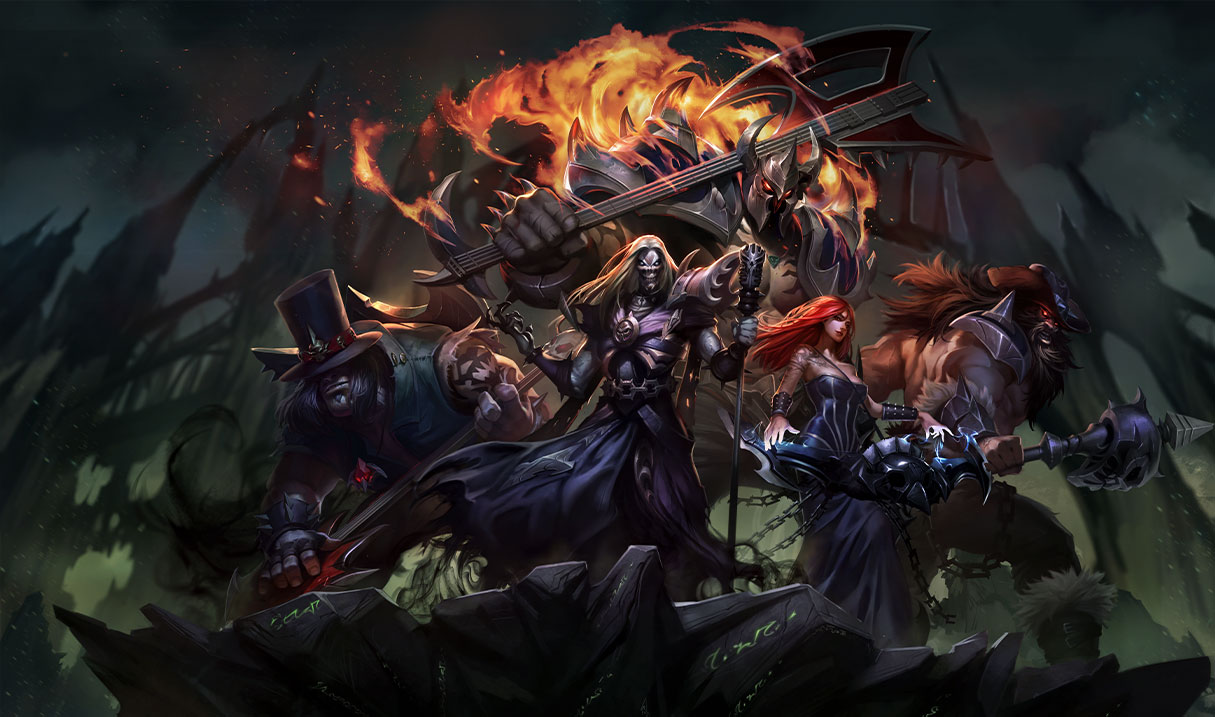 Under Lestara's guidance, Sona learned to play the mysterious instrument, the so-called "etwahl". In Sona's hands, it played tunes and melodies that were able to reach the hearts of those around her, rendering her able to manipulate the emotions of her listeners without ever writing down a single note or speaking a single word. In secret, she discovered that her etwahl is able to slash through objects at distance, a deadly skill that may come in handy upon mastery.
And that's basically Sona's lore. She's mute but gifted with a mysterious talent to play the even more enigmatic etwahl and not only heal allies but also attack enemies, using her music. This can be seen in her kit as well which not only includes a healing spell but also utility, damage and CC, making her a great enchanter, focusing around AoE-abilities.
Passive – Power Chord:
Sona's abilities generate a unique aura around her for three seconds that empower her allies with different effects, based on the ability cast. After casting three abilities, she's also able to use an empowered basic attack that gets enhanced based on the last ability cast.
Q – Hymn of Valor:
Sona sends out two bolts of sound to the nearest enemies, prioritizing enemy champions and dealing magic damage.
Aura effect: Allies within the aura deal bonus magical damage on their next attack within three seconds.
Power Chord – Staccato: Her basic attack deals even more damage.
W – Aria of Perseverance:
Sona heals herself and the most wounded nearby champion.
Aura effect: Allies within the aura are shielded for up to 1.5 seconds.
Power Chord – Diminuendo: Her basic attack reduces the enemy's size and damage output by a percentage for three seconds.
E – Song of Celerity:

Sona gains movement speed for three seconds, extended to seven seconds if she doesn't take damage.
Aura effect: Allies within the aura are also sped up for three seconds.
Power Chord – Tempo: Her basic attack slows the enemy for two seconds.
R – Crescendo:
Passive: Reduces her basic abilities' base cooldown by a percentage, based on R-level.
Active: Sona plays an irresistible chord that damages and makes all enemies struck by it dance for 1.5 seconds, hence stunning them (unable to move, cast or attack).
Kit vs. Lore?
Sona's abilities reflect her lore quite well as all of her abilities are about music and her ability to affect the people around her (both enemies and champions) with the melodies she plays. Her Hymn of Valor resembles the secret technique she mastered, slicing enemies and dealing a lot of damage, especially later on when she's a decent amount of magic amplifying items. Her Aria of Perseverance resembles her gentle soul that is trying to find a place by healing others with her music.
The fact that she's rather versatile thanks to her Passive makes her excellent in all kinds of scenarios. Using a basic attack that's been empowered by her Q, lets you poke down enemies rather easily, while both her W and E empowered basic attacks are great for scenarios where your allies are threatened by assassins or other damage dealers. Her E also enables you to chase down enemies when you're in a good position, while her ultimate is able to lock down enemies, which can be used to both engage and disengage.
However, while she may be versatile and rather useful, she's also quite squishy with a base health value of only 482! Once you get caught, you're more than likely going to die, which makes her quite easy to learn (spam those abilities!) but hard to master (positioning and passive-choice).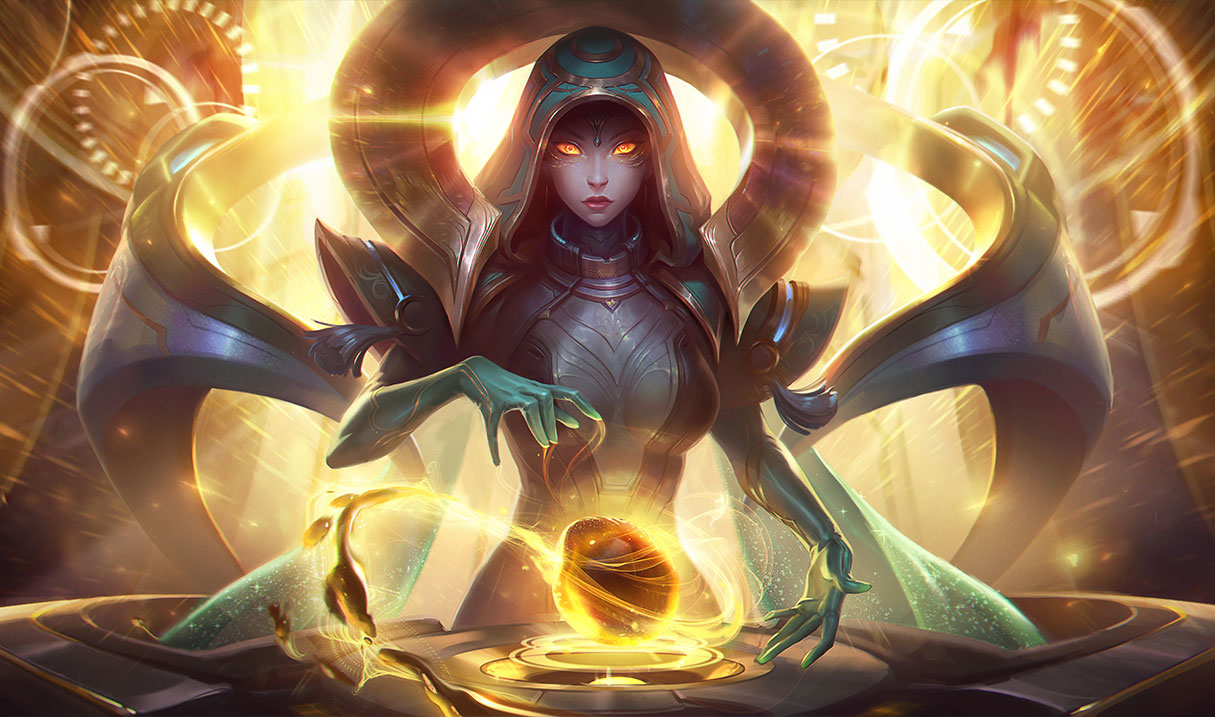 Runes and builds!
As for my rune-setup, I usually go for a similar page to Janna's, in which I'm going with Summon Aery and Manaflowband in the first tree but then I like to go for Transcendence (which gives us 10% Cooldown Reduction at level 10 and also grants us bonus AP for excess CDR (cooldown reduction that goes over the cap of 40%)) and either Scorch (for games where I'm going to poke a lot) or Gathering Storm (for games that will be concluded in the late game). In the second tree, I either go for Cosmic Insight and Magical Footwear OR I swap out Magical Footwear for Biscuit Delivery (which gives us a cookie every two minutes until six minutes into the game that each grant us health- and mana-recovery while also giving us permanent maximum mana).
My items are the basic Enchanter-items, Ardent Censer > Athene's Unholy Grail > Redemption. Afterwards, I usually go for Zeke's Convergence (more CDR, some resistances, extra damage for our ADC upon using your ultimate ability) or Shurelya's Reverie (movement speed active for your allies around you on top of some good stats).
Athene's Unholy Grail not only grants us some extra magic resistance, ability power and cooldown reduction but also grants us more ability power for every 25% Mana Regeneration that we get through items, resulting in a ton of ability power from Ardent Censer, Athene's, Redemption, and Shurelya's. Hence we not only heal more but also deal more damage on top of being able to spam out abilities and turn the tides with our abilities. That's basically the enchanter-build, I usually go for.
Another variant would be to take Kleptomancy and poke the living heck out of melee-matchups, but since Kleptomancy is getting replaced by Kaleidostone in the next season, I won't be talking about that.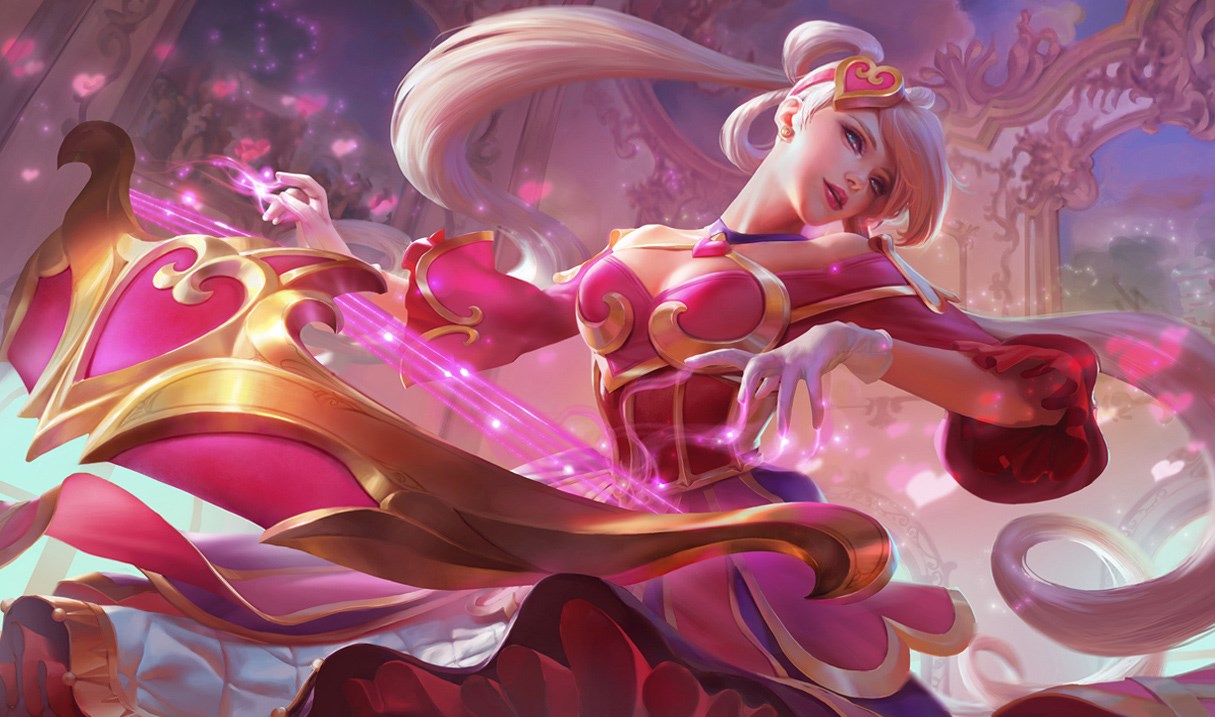 As for items, you could also go full-ap and deal a ton of damage while not doing a too shabby job at healing but I personally enjoy my enchanter-build a lot more as I usually am able to heal a lot more, power up my allies and stay longer in combat thanks to all the mana-regen I get.
So, that's today's post. I hope you enjoyed seeing my thoughts on Sona while also learning a bit about her lore (or hearing it again).
Have a nice one!
I'm taking part in this year's #IntPiPoMo. If you'd like to participate or get to know the other participants, feel free to check this post out!