I planned on making a few posts about my experience with Monster Hunter World and the monsters I'd encounter and capture or slay… and then I ended up forgetting to take screenshots. Well, now I'm at the beginning of the High-Rank missions with a good amount of hours in the game (37 hours used to be a lot for me a while ago), so I decided to stop procrastinating and actually write up some of these posts. This is going to be the first of (hopefully) many posts and it will essentially explain what happened so far.
In a world where monsters and humans coexist, we are a so-called A-lister Hunter who decided to join the Fifth Fleet of the Research Commission. The Research Commission is a team of researchers and hunters who specialize in maintaining a healthy ecosystem around the world by either culling a good number of smaller monsters or by slaying or capturing bigger monsters that are threatening the balance of the food chain and the whole area.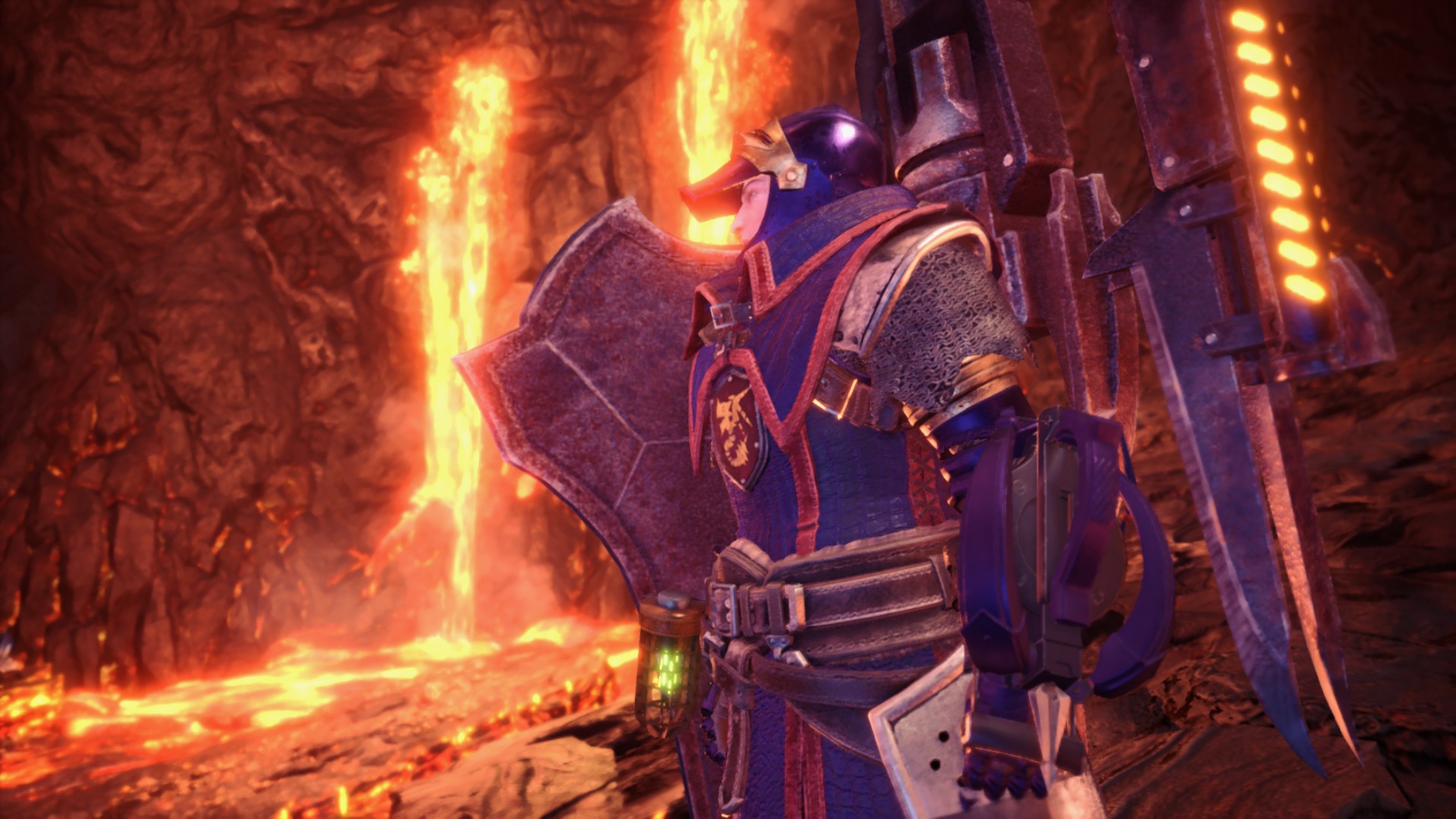 Every century, the most powerful monsters, the so-called Elder Dragons, traffic the oceans to reach the New World but for some unknown reason the frequency of this event changed and the Elder Crossing happens every decade instead! That's why we, the Fifth Fleet, are travelling into the New World to find out about the reason behind all of this and to establish a healthy ecosystem.
That's basically the plot so far. At the beginning of the game, we encounter a giant lava-monster called Zorah Magdaros that is as big as an entire island and that is on its way to the New World. This monster has been showing up in a lot of places and has been wreaking havoc. Due to spoilers, I won't tell what happened to it, but I must say that it was great fighting it and its fellow elder buddy, Nergigante (although we only repelled Nergigante and didn't get to fight it… yet!).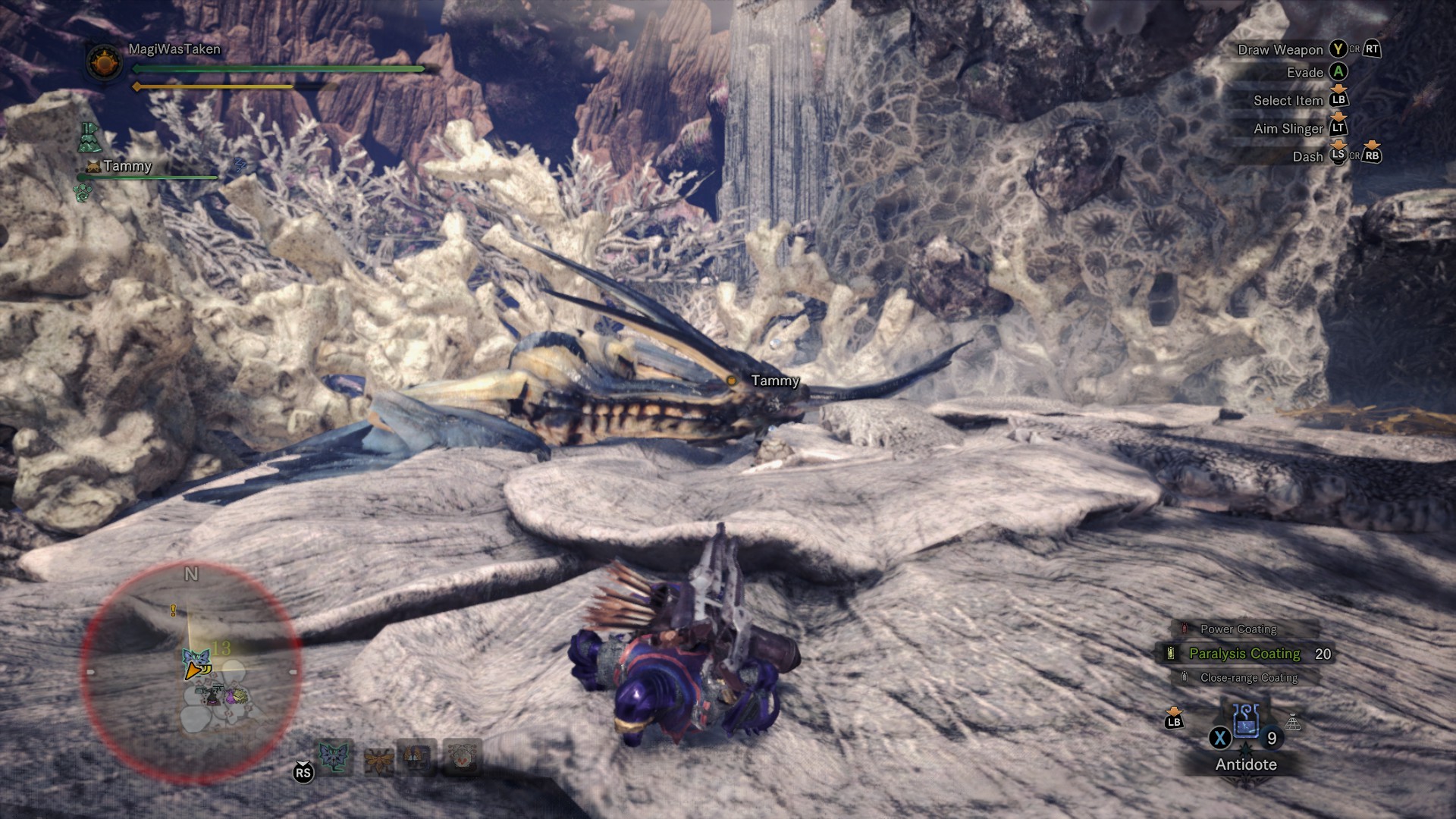 Anyways, that's basically the story as far as I remember it. We essentially gear up, chose a weapon, slay monsters for quests and bounties, then forge new weapons and armour pieces out of monster-parts that make us look cool and that essentially help us get stronger… and then we rinse and repeat.
For the first few hours of the game, I played with the Defender Warhammer as it not only carries you through a good portion of the game but it also lets you stun enemies with powerful attacks. The Defender Armour Set is actually able to carry you through the Low-Rank missions. You don't really take huge amounts of damage from a lot of monsters and there aren't any better options for you at this point. It's the perfect catch-up armour to go for when preparing for Iceborne Content, I guess, but since I haven't played through the Main Game yet and since I don't own Iceborne either, this armour set made my game experience a bit less enjoyable.
Hence, I sometimes switched to less powerful armour sets that offered me nice other skills and while it was quite challenging, I ended up having a lot more fun.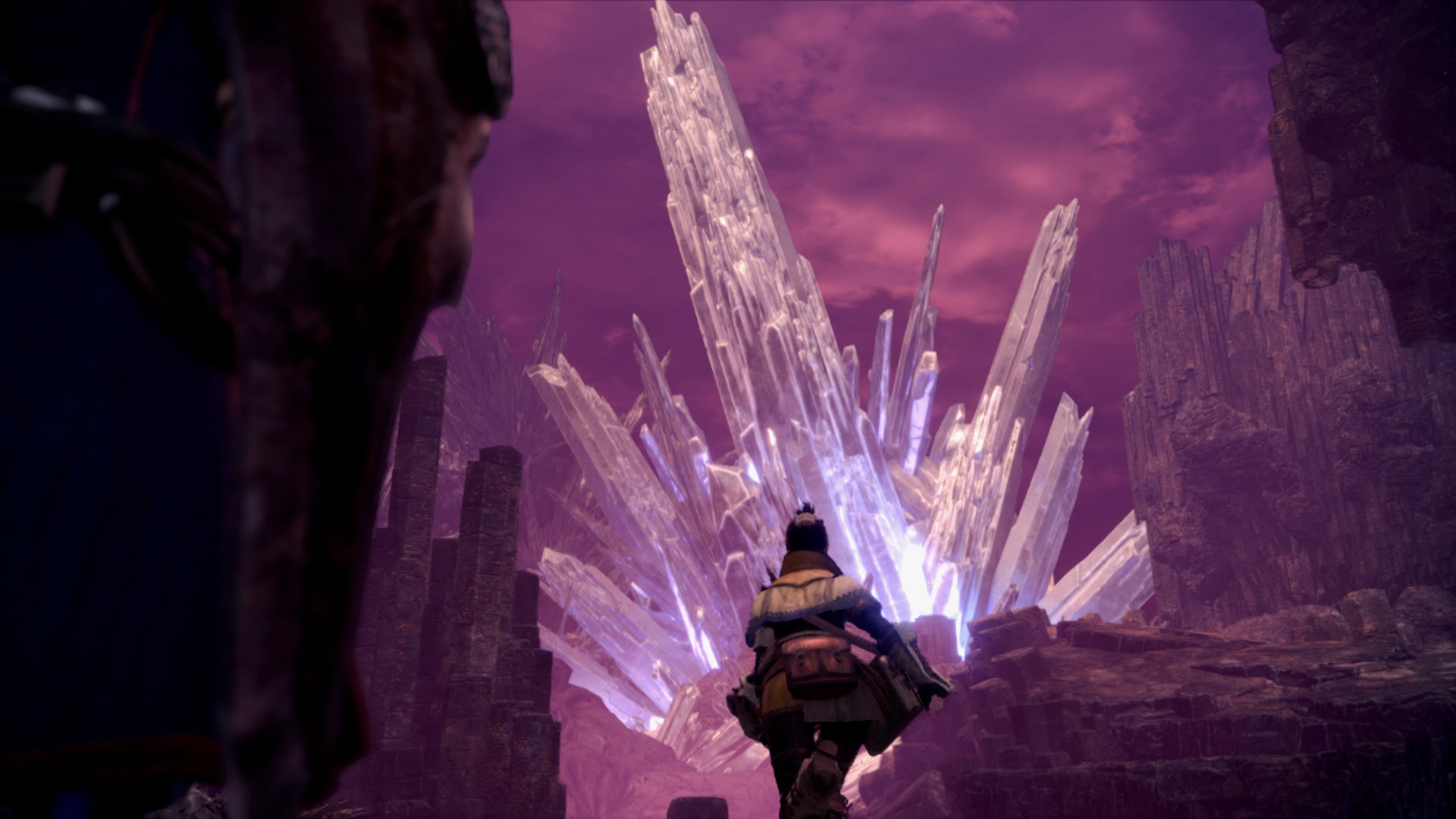 However, I've reached High-Rank now and the Defender Armour is actually not that good compared to other armour pieces, which is why I've got to grind up for other parts, like the HR-Legiana-Armour or even the Bazelgeuse-Armour. I'll have to look into that and will keep ya up-to-date in that regards.
The overall concept of slaying and capturing monsters, grinding materials and then getting stronger was already known to me from other games but I've never actually played any of the other Monster Hunter games, resulting in this being a first for me. I found combat quite fun actually and a lot of the times I was just staring at the screen in awe due to the beautiful worlds, the vast variety of monsters and animals, and the cool looking armour pieces and weapons.
I really enjoyed the game so far but now that I've reached High-Rank (and there's more to come), I'm really looking forward to crafting up weapons and armour pieces, grinding materials, and challenging myself with the newest types of quests and bounties. I feel like MHW is the right game for me. It's scratching that certain itch that I needed right now. It's so good that I can't finish up my latest reviews or play more Destiny 2, wohoo. I like it a lot so far.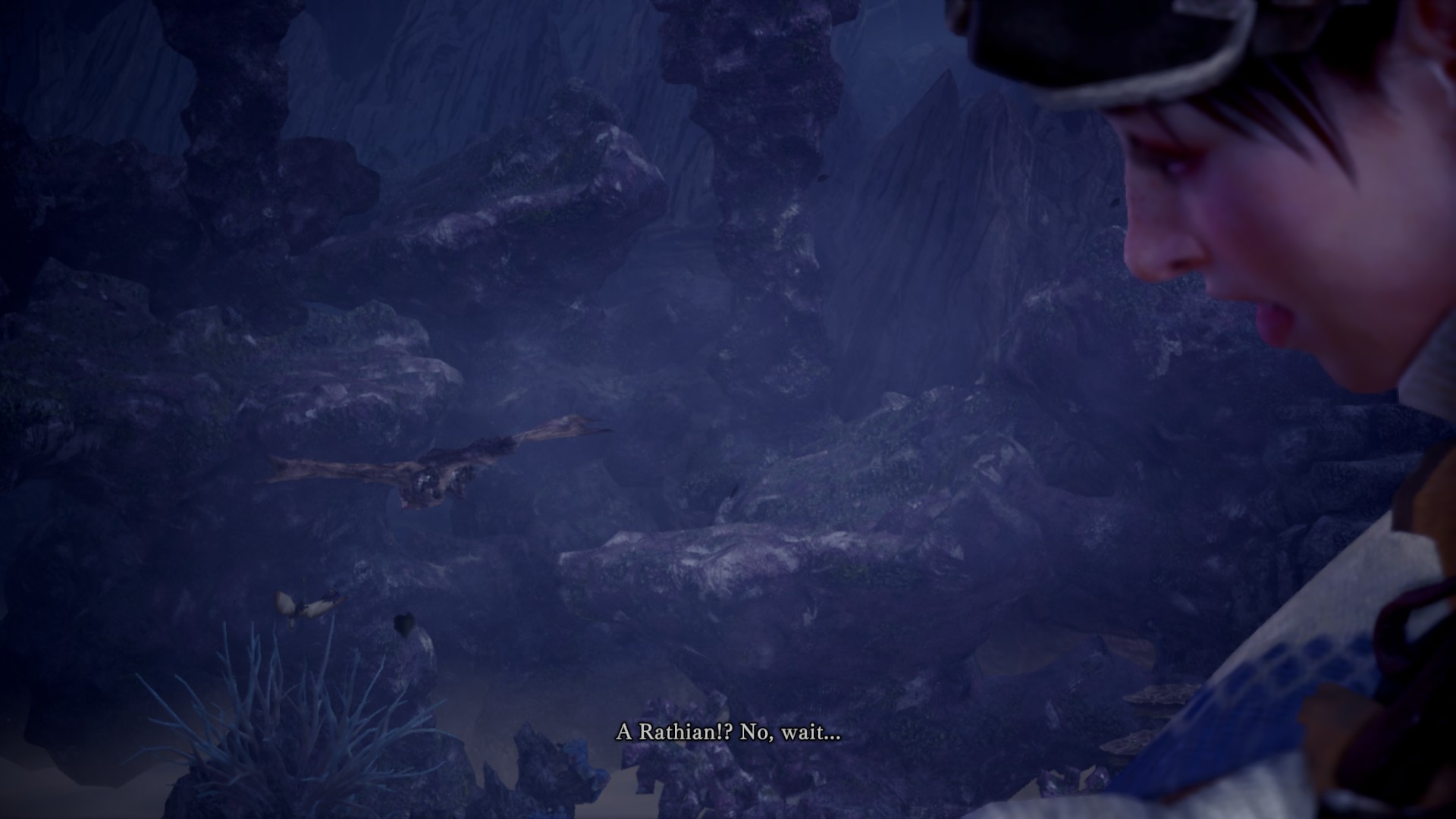 I'm pleased to bits with Monster Hunter Worlds and I can't wait to play more of it. If you'd like to join me in my adventures, feel free to add me on steam or join our steam group, Indiecator. So far I'm only playing Monster Hunter World using the Gunlance, Hammer and Bow, but I have tried out other weapons and found some of them really interesting, so I'm quite keen on trying them out.
I'm really looking forward to playing more Monster Hunter World and to post about it on here. I only just started out in High Rank, so I can't wait to see what's coming next.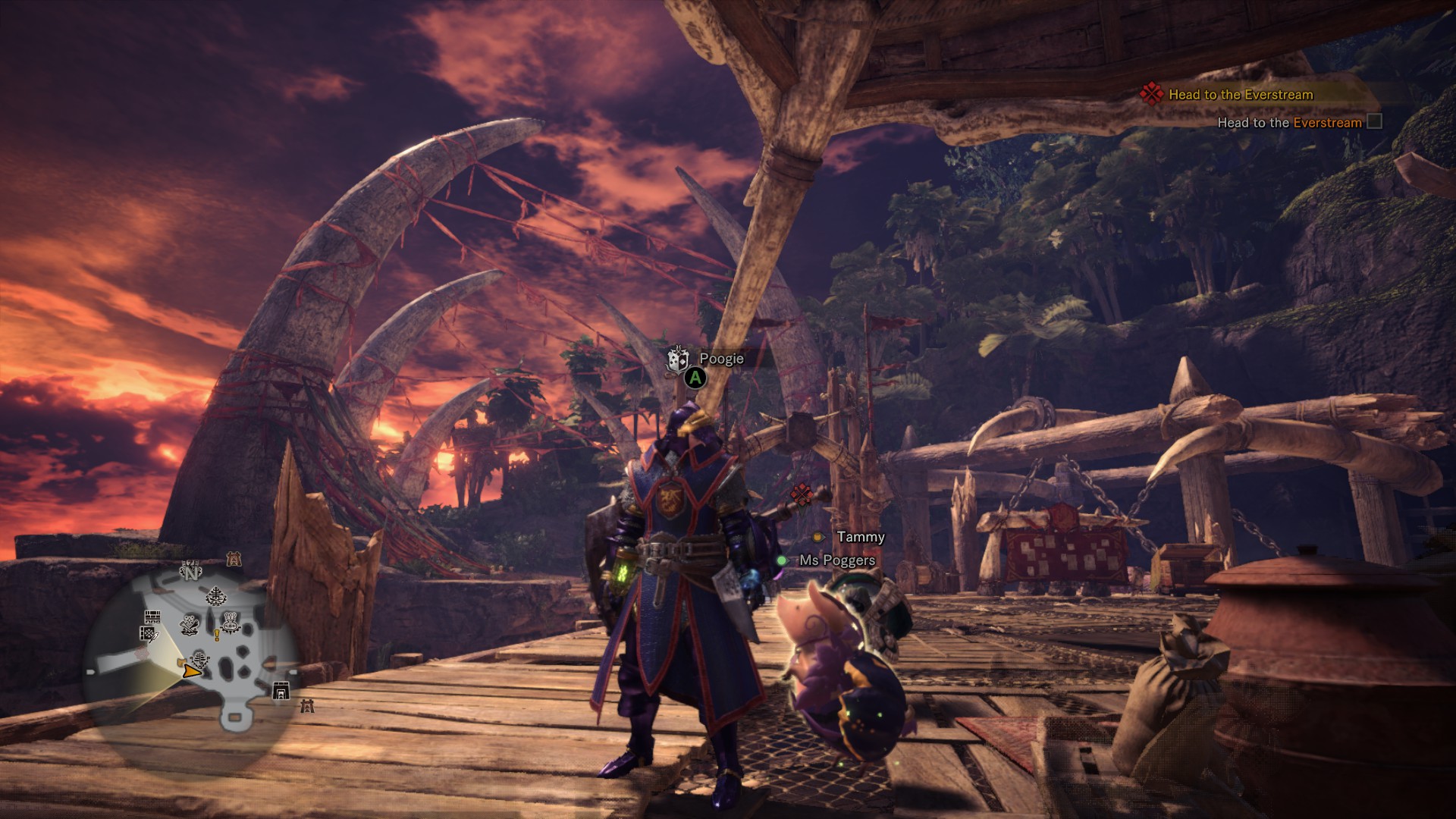 Until then,
Cheers!