When I was younger I discovered a game called "Portal" and I just fell in love with it. It was one of the first "better looking" games that I played. The puzzles were interesting, the aesthetics were great, I loved the music, the humour was really dope and made me chuckle a lot, and I ended up just falling in love with the game overall. Portal 2 was great as well as it added new mechanics to the game and as it really added a lot to the overall story. There have been just so many new layers to it and GLaDOS was just great in that one. Oh, and Co-Op. I loved the Co-Op campaign and playing through it. I still need to take a look at the Timemachine fan-made content and play through that eventually, so I'll look forward to that.
But in today's review, we're not talking about the Portal-franchise but rather about a small Indie Game called Lightmatter by Danish Studio, Tunnel Vision Games! Lightmatter is essentially a homage to all kinds of first-person puzzlers, including Portal. It even plays in the same universe (which was made possible due to a contact with Valve that the Publisher, Aspyr, had!) before the first game and overall feels like a love-letter to the whole genre with its shifting and mind-bending mechanics involving… Light… matter.
Developer: Tunnel Vision Games
Publisher: Aspyr
Genres: First-Person, Puzzle, Indie, 3D, Adventure
Release Date: January 15th, 2020
Reviewed on: PC
Available on:  PC, Xbox One, PlayStation 4
Copy was purchased. (Full Game Upgrade)
Lightmatter can be described as "The Floor Is Lava!" but with Light and Shadows. Essentially, you're in a scientific company, called Lightmatter, that tried to create a CORE which would be providing sustainable and renewable energy to millions, using a crystal that is able to materialize Light! Sounds great, doesn't it?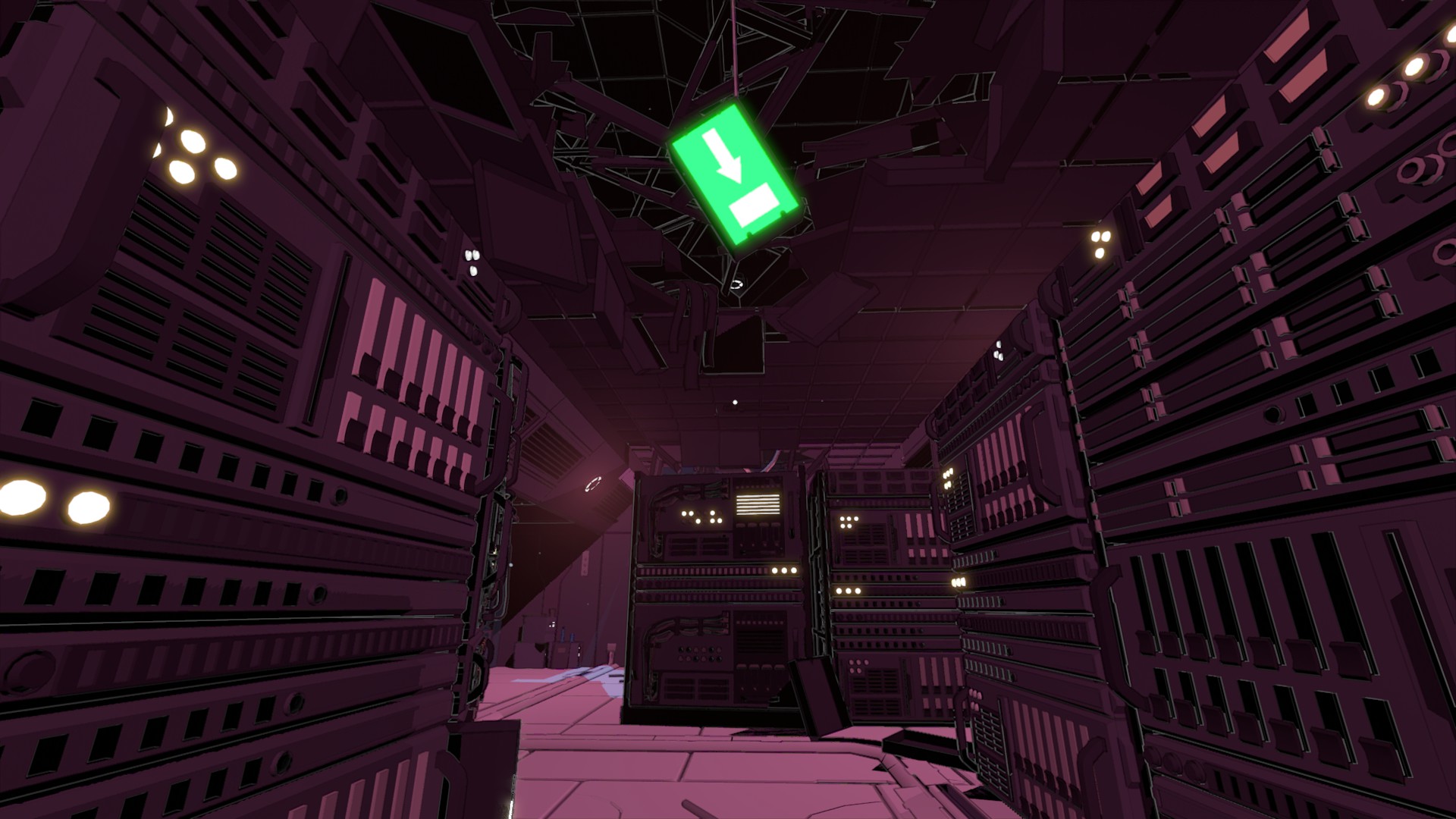 Well… something went wrong during the launch and us, the protagonist, ended up not getting evacuated with the remaining guests that were part of the tour. So, the facility is falling apart and we have to get out of there: Though be careful: Just like Light, shadows also materialized and thus, you're not allowed to touch any of them since they will absorb you and suck out any life you have in your brittle body!
Hence, Virgil, one of the CEOs of Lightmatter (voiced by David Bateson), is accompanying us throughout the facility in order to guide us into freedom and help us get out of here. Virgil is more of a sinister character. He's unfriendly and very rude in the beginning but begins to open up over time as we solve puzzles after puzzles to reach the goal, in the end. He tells us about the project and his plans. He tells us about his achievements and what went wrong and over time he develops as a character, revealing his hatred towards journalists and his arguments with his former partner. He even compares himself to Cave Johnson, who was alive at the time before eventually dying to moonstone-poisoning, and he's even putting himself over Cave.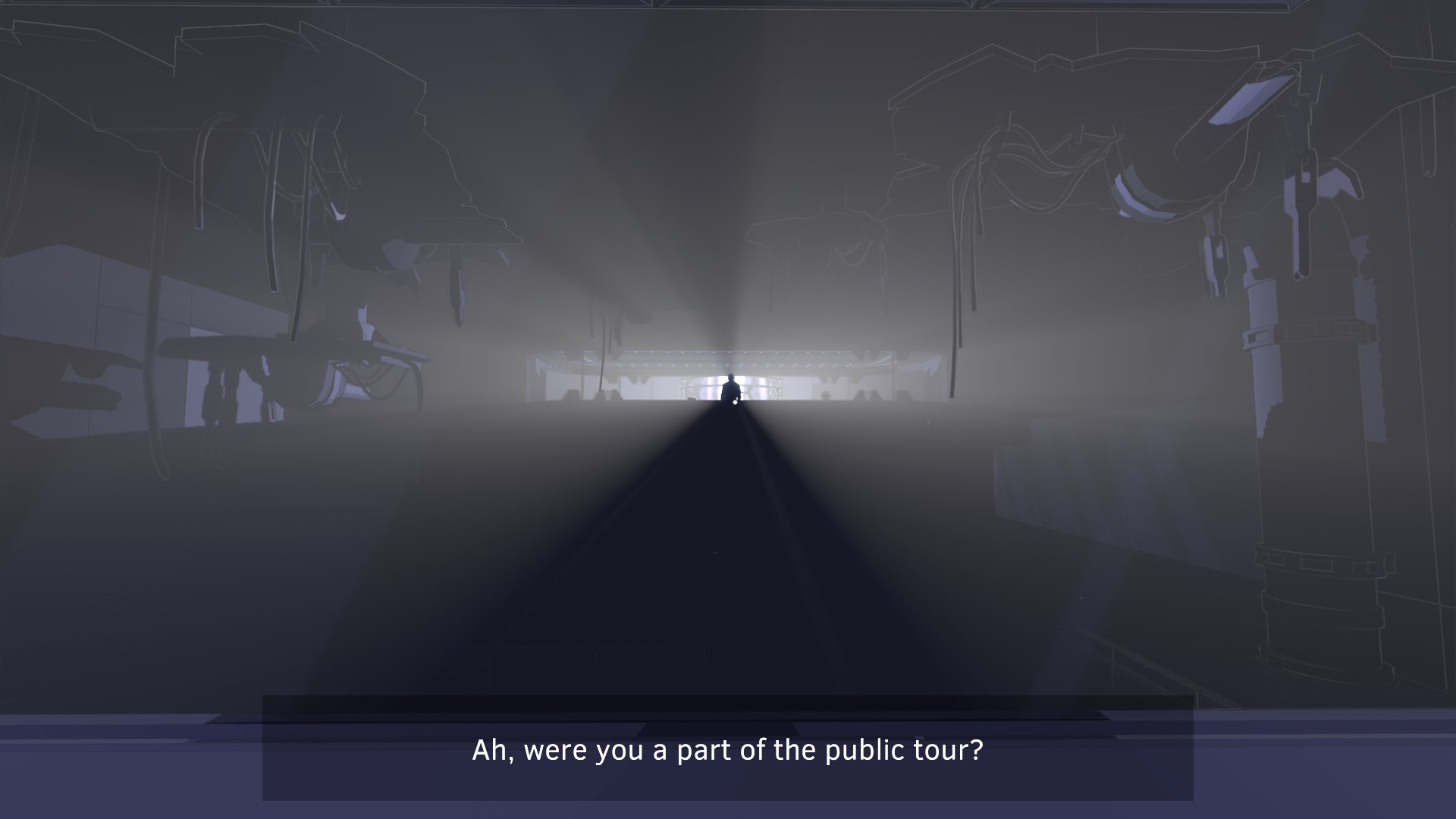 David Bateson is able to breathe so much life into this wonderful character that Virgil is. He's an overall fan-favourite in the community and is able to fill the gaps and pauses in between and during puzzles just wonderfully. When you take too long to open a door or move on, he'll mock you in a cynic and rude way that just makes you chuckle. He's like GLaDOS but male and less robotic (and less potato-y). He's very charming and charismatic in a way and he really tried his best to provide the world with a… brighter future, even though all his efforts were for nought in the end, as the project ultimately failed.
Gameplay-wise the game is working with a ton of different elements. Since shadows are dangerous, you need to illuminate your pathway to the next exit using lamps. These lamps, however, are rather heavy, resulting in you not being able to jump with them, ultimately making the game a lot harder than it would be if you could. You have to rethink your approach to a level quite often – and while earlier levels are rather easy to solve with just a button press needed, later levels get rather difficult.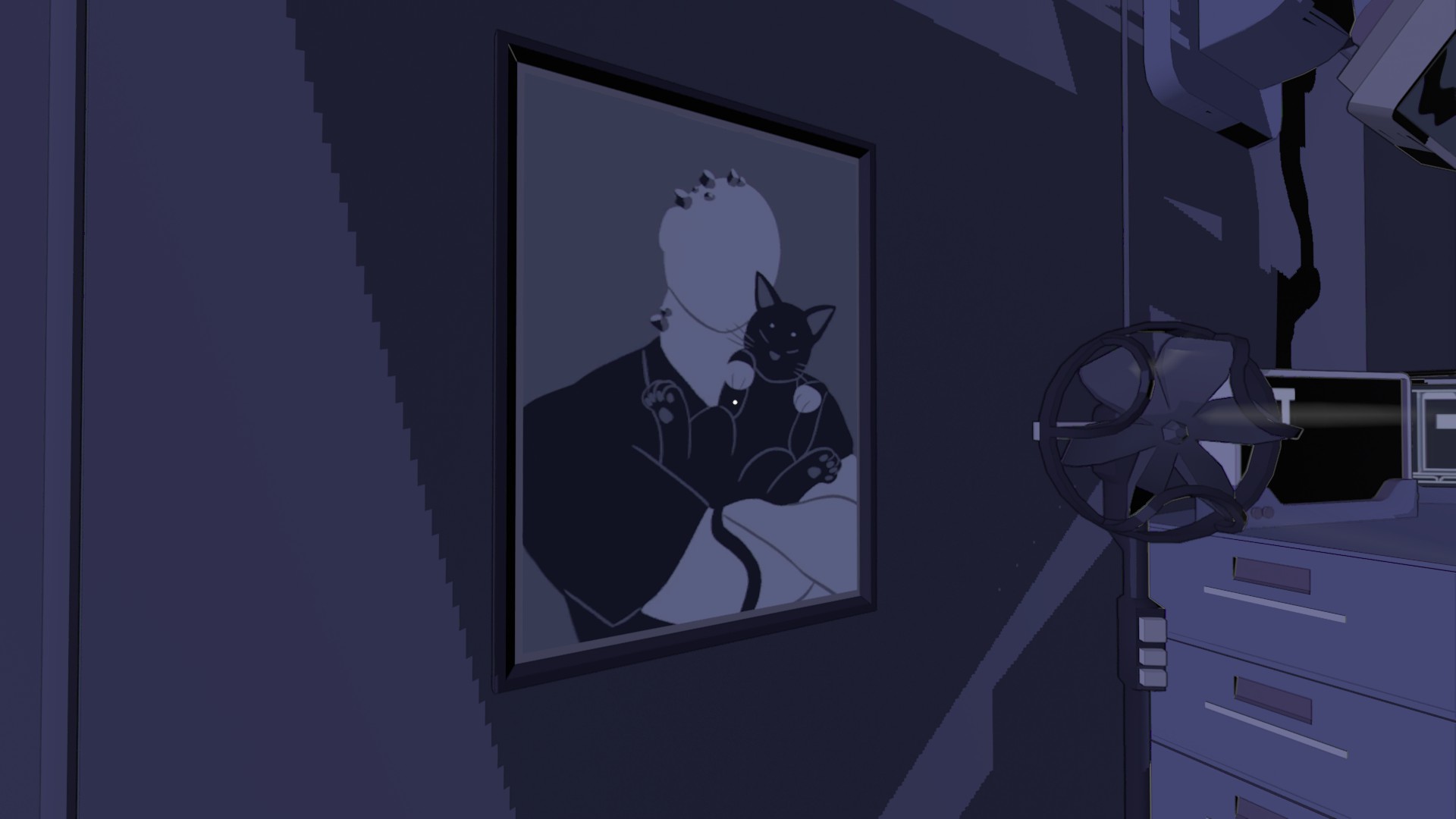 But while difficult, you never really get set back too much and it never really feels too punishing. And while every lamp provides only limited light to a cone in front of it, you never had to fiddle your way to the end. It was more about utilizing the tools and mechanics you learned and then bending the rules to fit your goal. The game also works with other mechanics like shifting platforms, buttons that are activated via light, and other cool mechanics that I don't want to spoil here.
Even falling into the shadows just resets the level a little bit (your last lamp-movement mostly) and brings you back to the last checkpoint. The shadows are like an obstacle, not a punishment. And that's something I really appreciate about Lightmatter. Dying doesn't feel frustrating and the puzzles were challenging enough for me to have fun and yet not just rush through the levels.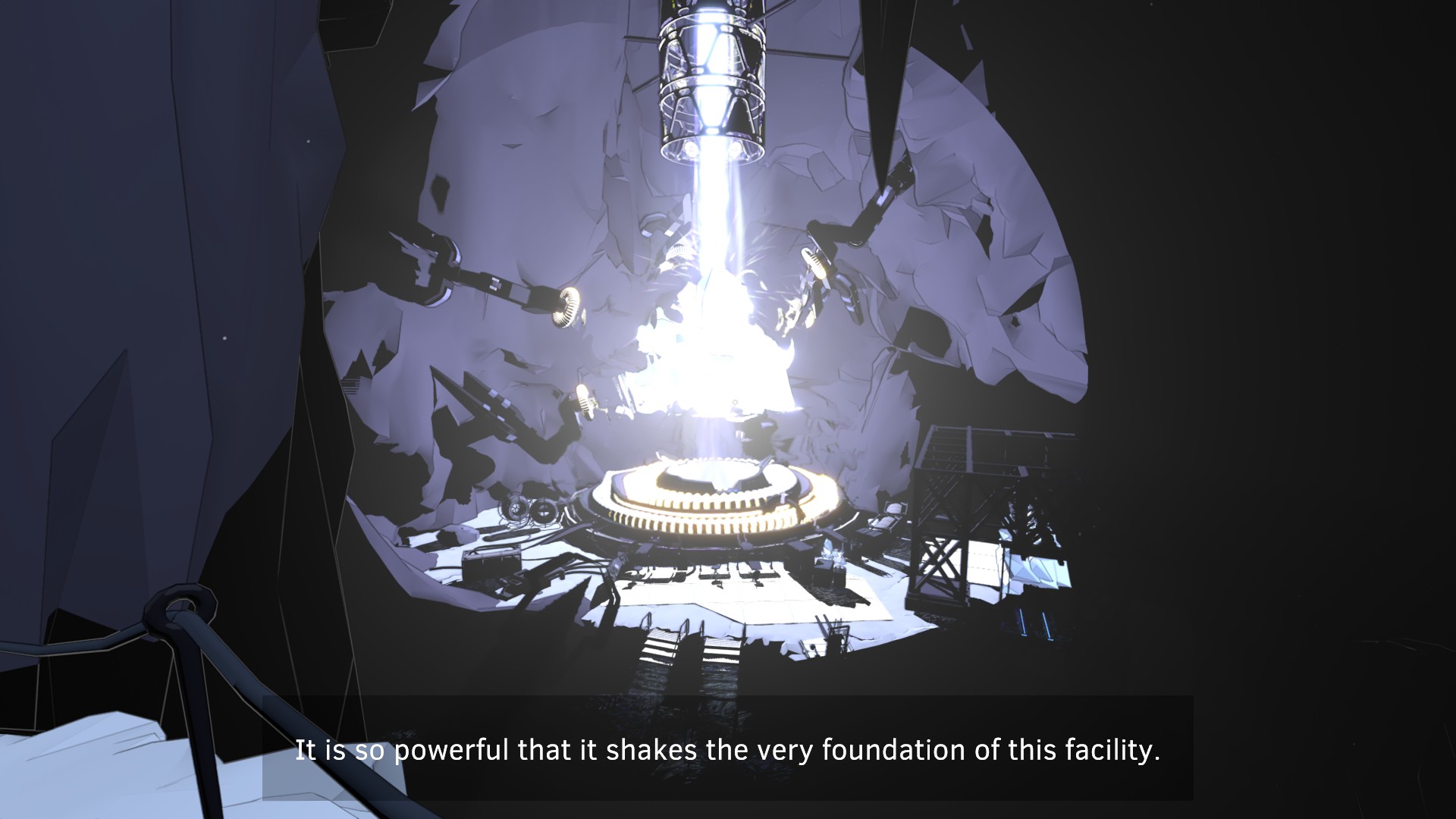 Rushing through the levels would have been bad, after all, since most of them are riddled with small secrets and collectables. You can find out more about the backstory by finding tape-recorders with Elle's voice. You can also try to search for Lux, the security manager James' cat! Here and there you also find other little easter eggs like a bath duck in a corner or the Gravity Falls journal, so levels are really fun to explore.
And then there is the presentation. The graphics really play with the Lights and the shadows, and hence with a lot of contrasts. I feel like the levels were designed quite well and ended up providing a lot of detail in rooms that were mostly riddled with shadows or filled with light. It never was just one thing or the other. When there is light, there are also shadows, which also reflects the question behind the whole game: At what cost can you ensure a brighter future? What risks would you take to save millions? What's one life when waged against many, or rather a few hundred against the rest of humanity?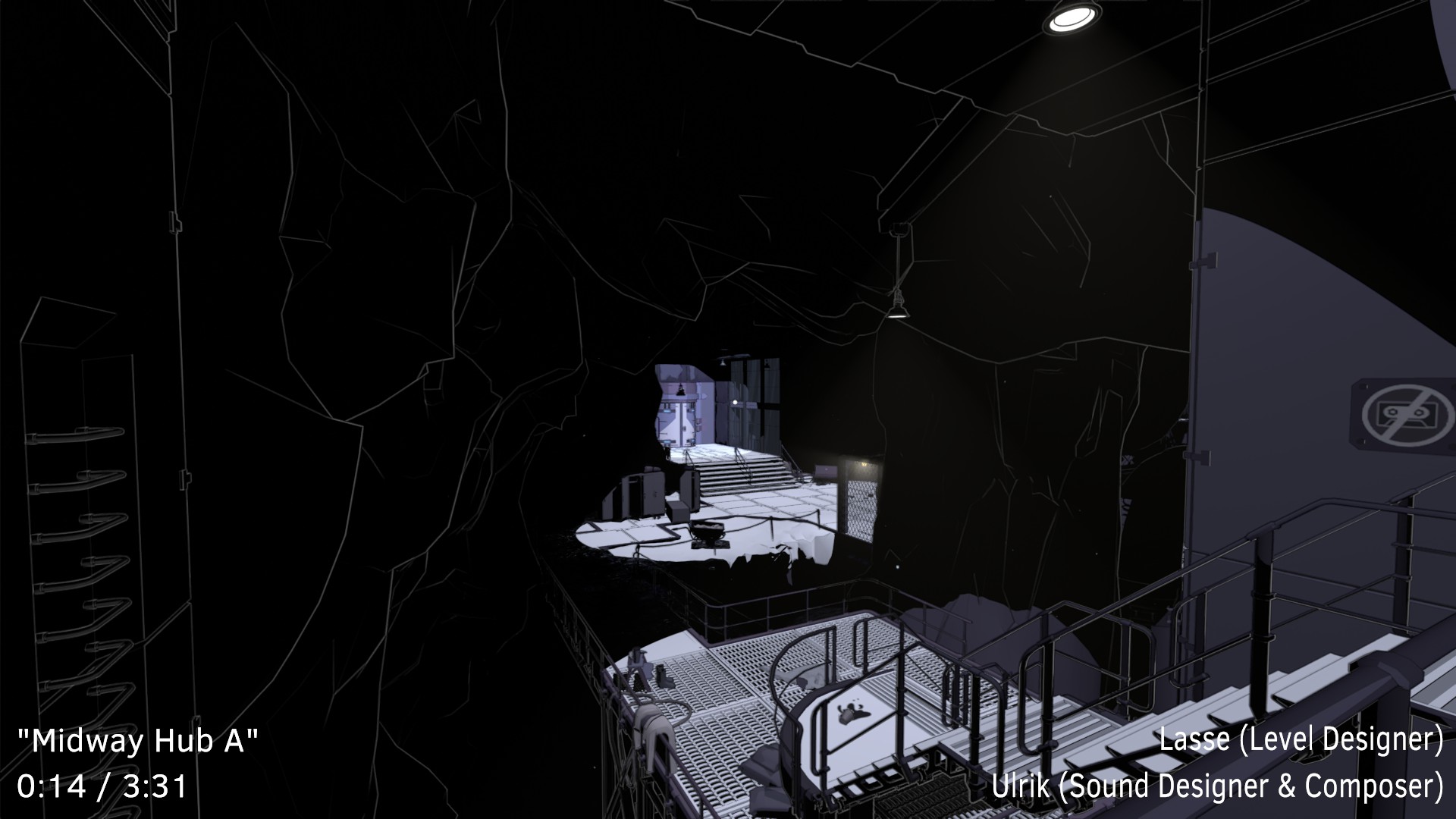 The music is quite ominous quite often and really got into my head. While Virgil is talking about his arguments and his struggles to complete this plan, there is this ominous and enigmatic sound lingering in the background that is just quiet enough for it not to be overwhelming but also loud enough for you to notice it.
The game even provides you, when turned on, with the devs' commentary if you want to play through the levels for another time and hear something about the development and different stages of the game.
But flaw-wise… there isn't really much to talk about here. I think that Lightmatter really is a very well-crafted game that is able to create a wonderful experience when you play it through the first time or when you even play it for a second time to unlock a different ending. Here and there I felt like there are times where a small "hint"-button would have been quite neat as there are two levels that are a bit tricky to solve, especially when you don't know about moving sideways, which is something that even the devs noted themselves. It's something that FPS-players will find normal while other people might not find that understandable and which would take them a while. But overall it didn't really bother me too much. Apart from that, having a few other ways to engage and interact with your environment and objects would have been quite neat. There's a vending machine at one point that can be used but apart from that there is not much to click and push in the levels.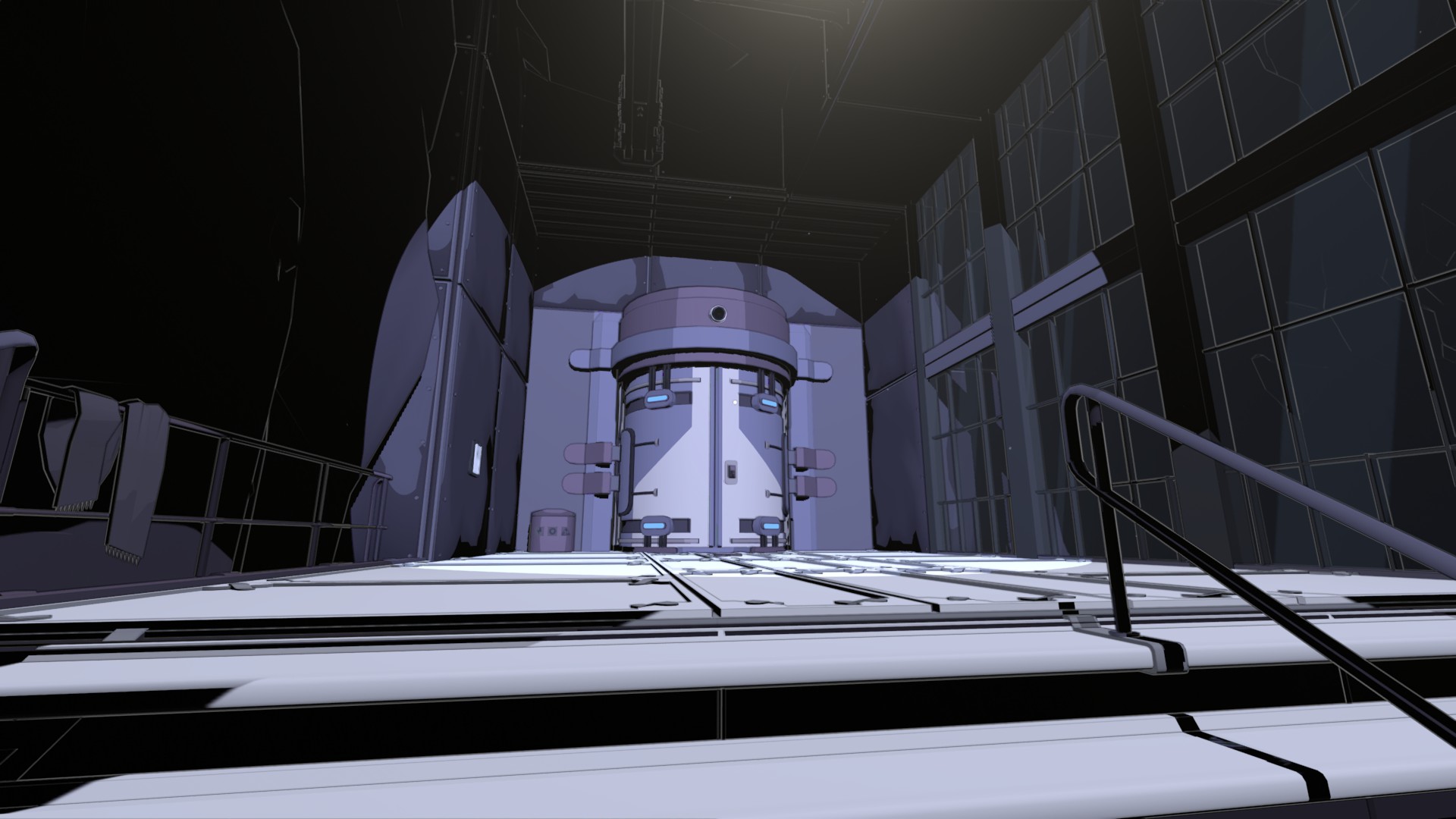 Coming to a conclusion, I'd say that Lightmatter really is a love-letter to First-Person-Puzzlers that manages to not only create a beautiful atmosphere in challenging puzzle-levels but also create its own identity, so that it doesn't seem like "just another puzzle game". It really is creative in how it unfolds the story and how it makes you utilize different aspects of the game and you can essentially taste the blood, sweat and tears that the devs put into this lovely game. I'm chuffed to bits.

Beating the game takes about six hours, I'd say, or more if you explore more or need to take more time for certain puzzles. It took me about two hours to get through the first half of the game and about three or four hours to beat the second half.. and to unlock other endings you can also just hop into single levels later on, so there is no backtracking needed. The Dev-Commentary also adds a whole new level to it with voice notes that are four to nine minutes long and tell you more about the process of the level-design and different changes in the game, as well as funny things like running-gags (a cat called Lux) becoming a real thing and getting put into the actual game. It's well worth a listen if you're into that kind of thing!
The first hour of the game can be played for free on steam while the rest of the game can be purchased with a single upgrade, which I find quite fair. It's worth the full price, I'd say but of course, you can also wait for sales or just playtest the demo first. Definitely a recommendation from me!
Anyways, I hope you enjoyed this review. Until the next time, have a nice day! :)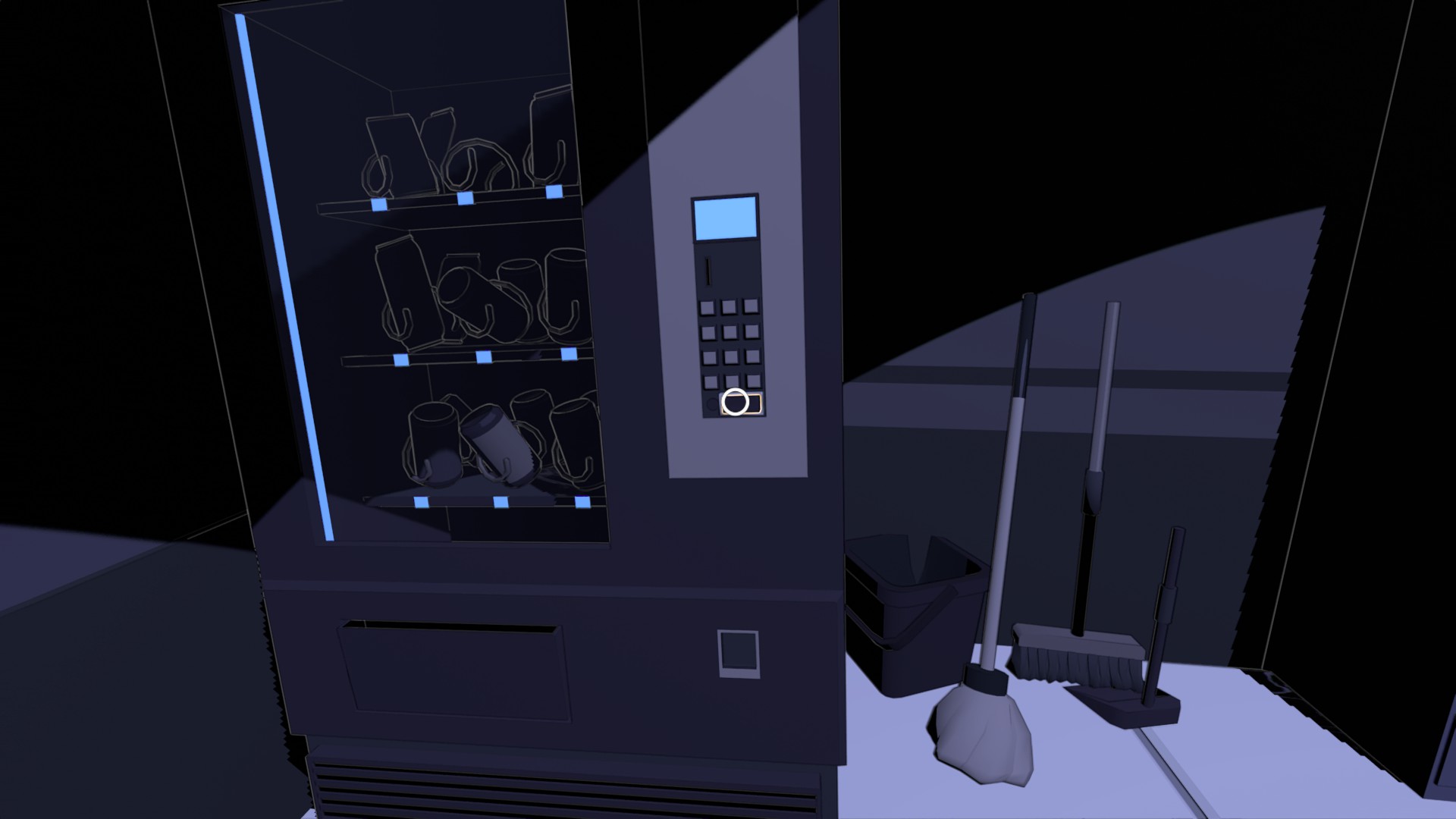 Cheers!
This post was first published on Indiecator by Dan Indiecator aka MagiWasTaken. If you like what you see here and want to see more, you can check me out on Twitch and YouTube as well. If you find this post on a website other than Indiecator.org, please write an e-mail to me. Thank you!